According to the Federation of Small Businesses, SMEs (small and medium enterprises) have embraced mobile/social advertising. However, only a small percentage of them view mobile apps as a significant opportunity to break out from the clutter.
One of the most cited reasons for this is that SMEs don't quite understand how effectively mobile apps could be used to promote their businesses. Moreover, they find building apps an expensive and time-consuming process.
When asked about the use of mobile in business, Greg Stuart, CEO of the Mobile Marketing Association, replied: "There's a knowing-versus-doing gap. They know they need to do it, but how do they do it?"
So, in an attempt to address the "knowing-versus-doing gap," we'll analyze 13 things you can do to adopt a powerful mobile strategy with little effort.
1. Advertise on social media
According to eMarketer, US adults spend an average of three and a half hours per day on mobile devices. And according to The Motley Fool, out of the top 100 apps, people spent 32% of their time on Facebook. The giant social network has become the most adopted mobile browser in terms of consumer time.
There is no need to say that engaging with customers on social media has become essential in this mobile era, but organic reach on Facebook is no longer enough to connect a brand with its fans, as stated by the company itself (reported by Ad Age in November 2013):
"We expect organic distribution of an individual page's posts to gradually decline over time as we continually work to make sure people have a meaningful experience on the site."
So, what should SMEs do in order to boost their mobile content through social media? With growing complaints of users finding the News Feed spammy and more and more people abandoning Zuckerberg's creation, Facebook has announced a series of improvements to force brands to create engaging content. Amazing feeds will boost a company's fan base as a natural process. In a second phase, promoted posts can be a means for collecting more and more engaged "likers." And in 2019, Facebook provided an update on the steps they're taking to enforce their Community Standards.
Robin Hamman, Senior Consultant at Battenhall, has become convinced of the effectiveness and efficiency of this new approach in social advertising:
"We've recently found a lot of interest and success in an approach to paid social (e.g., advertising) that works really well for our clients. Namely, we pair a community manager / content producer with a data analyst and a media buyer. When we see content getting organic traction (via the analytics), we reactively craft related social/display ad copy and put some media spend behind it so as to increase reach and engagement among similar audiences. I guess you could call it real time social advertising."
2. Gather social media intelligence
According to HootSuite experts, social media monitoring in a mobile environment is essential for turning insights into action at the right moment. Instagram, Pinterest, and other highly visual social networks may be the first touch point to brands for customers around the world. Every day, social media users produce an additional 500 million tweets on Twitter, create 4.5 billion more "Likes" on Facebook, and use 500 million Instagram stories. And more data flows from YouTube, LinkedIn, and other social networks.
Listening to this social buzz can make the difference in gaining awareness about customers, competitors, and campaigns. Social media intelligence is essential to every company that wants to engage with customers in real time and on the move, and then apply insights to team activities across the organization.
3. Integrate customer engagement and business processes
During Salesforce1 tour, a lot of attention was put on the concept of "internet of customers": people (and their needs, behaviors, and habits) determine the way brands should address them and reach them. That's why mobile has become so important for connecting and engaging everyone and everything, everywhere. The Salesforce1 Customer Platform is focused on mobile and aims to connect two critical elements to improve sales: customer engagement and business processes.
Beautiful inspiring design and immediate, user-friendly access to personalized preferences and settings are key factors for boosting your client retention. On the other hand, sales are not just about marketing; they're about managing business processes in the most effective way so that your company can answer to customer needs at the right time and place. Mobile apps are an essential tool for every company because they allow you to collect customer feedback, analyze their habits, and predict their needs, thus empowering real-time marketing operations, continuous brand building, and automated employee responses.
4. Use Facebook mobile app install ads
More and more companies are pushing their apps on the famous social network, but to stand out from the crowd and catch a user's attention, a simple screenshot of your app is no longer enough. To get the most out of Facebook, brands need to engage in a Facebook-like way: capturing images of products or people enjoying a service, fun and captivating claims, and explicit calls to action.
In addition, Facebook has features that help you target specific audiences and get new users, like Custom Audiences and Lookalike Audiences.
5. Test before launch
Every app's development process is an expensive and time-consuming operation, and coders know how important it is to perfect a service before it hits the app store. Avoiding bad reviews by testing user reactions can be crucial to a company's app success, and there are different tools for analyzing your app before it goes on the market: focus groups, 1:1 interviews, and innovative digital platforms.
UserTesting recruits a sample of participants and allows developers to test user journeys and overall usability and to ensure that icon and button designs are easily understood, etc. If testers don't like the final version of your app, you can collect specific feedback on the features you need to improve and then refine them to make sure your app won't get bad ratings on the store.
6. Develop a "Mobile Power Team"
A power team consists of people who have the skills to help you build your brand and manage every step of your business's mobile evolution.  Your highly skilled mobile power team might include content writers, marketers, developers, analysts … people who have your brand's best interest in mind and who possess the skills to make things happen.
In other words, you should rely on dedicated resources that review mobile statistics and metrics, monitor mobile-specific budgets, develop consumer insights through focus groups and surveys, monitor competitors' investment in mobile, etc.
7. Improve app store ratings
Getting a deep insight into app user behavior is the key to accommodating customer needs. Companies can manage huge flows of data using services like Localytics, a closed-loop app analytics and marketing platform that helps brands acquire, engage, and retain users.
When an app is on the app store, improving ratings is a vital factor. If users aren't satisfied, it's important to start a conversation and learn why in order to turn the brand's biggest critics into loyal fans. If they love a company's app, they can be turned into evangelists. Gather opinions, solve problems, and develop meaningful relationships with customers. It is easier than it seems thanks to in-app feedback forms and tools like Apptentive.
8. Put customer needs first
Forget about one-size-fits-all strategies and ask yourself: "What do my mobile customers need?" With smartphone use increasing every year, mobile devices have become by far the favorite device for consumers to interact with businesses 24/7, from anywhere — at home, at work, on a bus.
Every company should embrace an always-on behavior and develop services that can meet mobile-specific needs and allow geotargeted services. Waze gathers crowdsourced information by its users "on the ground" to give real-time updates on traffic, accidents, and gas station prices. HotelTonight offers last-minute discounted rooms at quality hotels, allowing consumers to save money and hotels to fill those rooms that otherwise would remain empty.
9. Build both apps and mobile sites
Apps and mobile sites serve different purposes, and they address different audiences. While mobile apps are for loyal customers who need a faster and easier way to interact with brands, mobile sites simplify the shopping experience and provide specific on-the-go services, basic information, and contact details.
Developing a responsive website with a mobile-first approach is crucial for appearing in internet searches, boosting visits, and engaging with new customers. On the other hand, mobile apps are one of the most powerful tools for increasing retention by offering exclusive benefits such as discounts, promotions, and breaking news.
10. Consider time, location, and type of device
When planning your business's mobile strategy, you should keep in mind that different environments are responsible for the use of different devices. For example, tablet and computer usage peaks in the evening at home, while smartphone usage is spread throughout the day, with outstanding peaks in rush hours (when most people presumably are commuting) and at lunch breaks.
This is why a deeper understanding of the specific circumstances (time, location, type of device) in which your customers interact with your brand can help you optimize your marketing campaigns to deliver the right message to the right people, in the right format.
11. Implement a multi-screen marketing strategy
With the rise of smartphones and tablets, we have witnessed a surge in multi-screen behavior. With 55% of smartphone users watching TV while browsing a smartphone, it's not surprising that many brands have begun to feature mobile use cases in TV ads, hoping that their consumers will check out their offers as a result of seeing the ad.
Therefore, brand campaigns that rely on multiple screens can achieve reach and conversions unparalleled by single-screen campaigns. This is why by adjusting your marketing campaigns by device, location, and time of day, you will be able to deliver relevant content to different segments of your audience, thus maximizing ROI.
12. Capitalize on market trends
Looking at recent market trends, it's clear that mobile is exploding and companies that don't take action now to adopt mobile operations will miss a great opportunity to reach their audience and will struggle to compete in the near future.
According to the Pew Research Center, 95% of Americans now own a cell phone of some kind, and these rates are constantly growing. While laptop sales are declining, smartphone and tablet sales don't seem to diminish, even in highly penetrated markets, primarily because of replacement cycles, advances in technology, declining prices, and continuous expansion of the user base.
Statista estimates that there were 178 billion mobile app downloads in 2017. This number is forecast to grow to 258 billion by 2022.
Researchers at Nielsen have given insights on the mobile landscape, noting that not only is smartphone penetration growing, but the time spent using phones has dramatically increased thanks to entertainment and social media mobile content the in U.S., U.K., and Italy now exceeding Web usage on computers.
Conclusions
With mobile device sales unlikely to diminish in the near future and app usage constantly growing all over the world, companies are facing a unique opportunity to reach their customers and engage with them in the most effective way ever. The potential of mobile communication is still only partially exploited, and there are thousands of cases proving it a successful strategy.
It's time for SMEs to recognize a dramatic change in the adoption of mobile. Coding skills and high budgets are no longer an obstacle, with mobile becoming more and more accessible in the last couple of years. Social media is being accessed mostly via mobile apps, which are becoming the main real-time communication channel between brands and users.
People want to play an active role in company operations, and interaction via mobile apps provides a great opportunity to listen to customer needs and apply insights directly into business processes. With consumers connecting 24/7 to a variety of portable devices, messages need to be responsive, and not just in terms of design. Mobile communication is full of new opportunities not to be missed. That's why every SME should adopt an overall mobile strategy, supported by dedicated resources making it possible for them to manage and monitor operations and results.
About the Author: Daniele Pelleri is the Co-Founder and CEO of AppsBuilder, an innovative mobile publishing and distribution platform that empowers SMEs and large enterprises to build a solid mobile presence, reach new customers, and improve client retention through powerful mobile apps. AppsBuilder's vision is to give everyone the chance to have a fully functioning mobile presence without the need for complex coding knowledge. Sign up for a free trial or find out more in their resource center.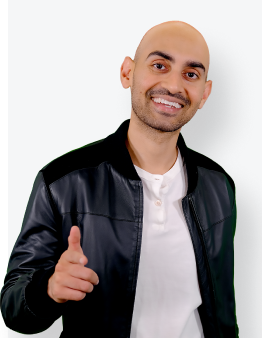 See How My Agency Can Drive More Traffic to Your Website
SEO - unlock more SEO traffic. See real results.
Content Marketing - our team creates epic content that will get shared, get links, and attract traffic.
Paid Media - effective paid strategies with clear ROI.