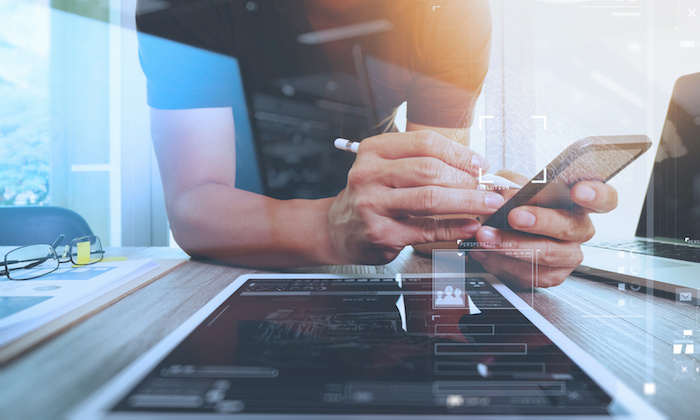 As a content creator, you're told: "This is "Joe" — our ideal buyer and we want to bring all "Joes" to our site."
And, so you look for Joe's favorite hangouts and create content that works for him.
For example –
If you were handling content marketing for a company providing expensive software auditing tools, you might be expected to crank out one case study after another and post them on a distribution channel like your company's LinkedIn page.
Your goal: to reach VPs of mid and large scale software solution providers.
Now:
There's nothing wrong with the above content marketing plan, except that it only targets VPs.
The problem is … this content is unlikely to get discovered by other people. When you laser target an audience like this, you miss out on some very relevant audience subsets that will spread word about your brand (even if they DON'T buy from you).
To go back to our software auditing tool example, such content (case studies) getting promoted on a particular distribution channel (LinkedIn) results in you losing your chance to connect with 1000s of software developers who could be your followers for life.
I'm not saying developers don't hang out on LinkedIn. But, it's unlikely that they'll care about your smashing case studies. Such people would be more into exploring the latest development trends and content like that.
Another group of people that you'll probably miss out on, by such targeting, is independent contractors who work with mid to large sized software companies.
With a more inclusive content marketing strategy, in addition to creating and publishing case studies on LinkedIn, you'd also maintain an active blog.
On your blog, you could talk about the latest trends in software development (great content creation that would appeal to software developers) and also software team management and hiring practices (content for targeting senior leadership).
Further, for the growing group of independent contractors, you would also consider appearing on, or sponsoring, or maybe even starting a podcast.
The point is: pursuing only one content creation format limits your brand exposure. Which is why you must keep experimenting with different content types and trying to attract different kinds of traffic with your marketing program.
Not all content formats will be as successful at closing sales as case studies, but they will help you in getting noticed by people who would love to spread the word about you, thus getting you an audience that you didn't have previously.
Once you get newer audiences, you can always find ways of pulling them into your sales funnel.
The best way to experiment with great content formats is to start with the ones that are known to perform well. Here are a few, that you could start with: 
Videos
The consumption of videos has gone up exponentially, thanks to their universal appeal.
Animoto shares that 4 in 5 millennials finds videos helpful in their initial product research, while making buying decisions.
And, it's not just millennials. 59% of senior level executives also prefer the video format, when the content is available as both video and text. It may be higher for the upcoming Generation Alpha as well.
Further, Unbounce states that using videos on landing pages drives up the conversions by 80%.
If the above stats aren't enough, know this one: videos were the fastest growing content type in 2015.
Since videos tend to do well and have fans in all age groups, adding them to your content marketing mix will get you traction.
Now, that brings us to the question about what types of videos you should produce:
While the answer is subjective, you can safely go for a series of "The Tell" videos, if millennials are a big part of your target audience, because Google states that: "67% of millennials agree that they can find a YouTube video on anything they want to learn."
The Tell videos — as presented in Google's experiment — are straightforward, how-to videos and get great click-throughs from the millennials.
The experiment (How Demographics and Storytelling Style Affect Video Ad Effectiveness) found millennials preferring plain how-to videos over glossy ads.

Ben Jones, from Google, identified a key takeaway from this experiment to be:
A well-developed content strategy may require different content marketing styles for consumers of different ages.
Since videos are a relatively expensive content marketing effort, start for free. Start by creating a series of free, how-to screencasts that help users resolve their common issues. There are several free tools that you can use to create them.
Some other video types that you could add to your content marketing efforts could be video testimonials and product videos.
With Instagram, Snapchat and Facebook all catering to increasingly video-friendly demographics, videos should certainly be a part of your content marketing strategy. Cisco's report projects that, by 2019, nearly a million minutes of video will be shared every second.
White papers
White papers are popular content marketing formats for B2B businesses. 78% of B2B marketers call them an effective means of generating leads.
If you're not sure about what a white paper means, this explanation from Gordon Graham, author of White Papers For Dummies should help you:
A white paper is a 6- to 8-page marketing document that helps a prospective customer understand an issue or solve a problem. Producing one can help your small business generate leads, build buzz and level the playing field with much larger companies.
HubSpot states that B2B buyers prefer to read blogs and white papers during the pre-sales cycle."
Now: you might think that "I DON'T need white papers because senior management reads them, whereas the people I'm targeting are HR managers."
Rand Fishkin, from Moz, highlights the problem with this approach (especially in the B2B space):
Oftentimes the person who ends up buying, who you interact with, who your salesperson reaches out to and has the conversation, that person is just one link in the chain of individuals involved from a corporate ecosystem in who makes the buying decision. For that reason, a lot of times content marketing that reaches this person does a great job of reaching that buyer but does a terrible job of reaching their manager or the CFO and the HR person who are all involved in these decisions as well might be less successful.
This means that using different content creation formats can help you reach out better to the diversified segments in your own target audience.
Since white papers tend to do well the people in their advanced buying stages, you should consider developing them for your content marketing plan. This is a good resource, if you need tips for creating them.
Webinars
61% of B2B content creators use webinars; 64% find them effective. While earlier webinars were only for customers who were at advanced stages in the buying cycle, now they're promoted to customers in any buying stage.
Webinars are content marketing efforts that will keep getting you results, even when they're not live events. ON24, a webinar marketing platform, states that 20.6% webinar registrations happen after the live event is over.
(These registrations are for the recorded sessions.)
Not only do webinars give great ROI as part of a content marketing plan, but they enjoy superb consumption. 91% of the people who register for your webinar will attend it (attendees of the live event + people who view the recording).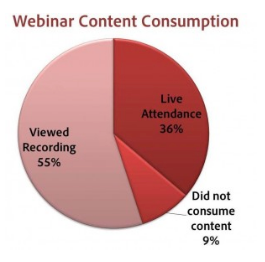 You may have noticed that I've been promoting a webinar on this blog as well. I've even repurposed it into a presentation, on SlideShare, where it has been viewed more than 21,000 times.
If you'd like to create a similar one, read this post on creating highly converting webinars. Or, if you're already creating webinars, but would like to improve their performance, check out these tips.
Since webinars can be used at all stages of your content marketing funnel, creating more of them will help you attract different types of traffic segments to your site.
Infographics
The use of infographics, in the B2B content marketing, space grew from 51% last year to 62% this year.
If you're a regular on the QuickSprout blog, you'll know that I routinely publish infographics. On average, each infographic generated 41,487 visitors and 469 backlinks from 38 unique domains.
With respect to social shares, each got about 621 tweets and 572 likes.
Since most infographics are branded and the embed code has a backlink, each time a site uses your infographic, it gets you referral traffic. Sometimes, infographics can get you search traffic, too.
Publishers who use infographics grow in traffic on an average of 12% times more than those who don't.
The following resources will help you create shiny infographics that rack up your content marketing plan referral traffic:
Quizzes
When it comes to interactive content, quizzes are very effective. BuzzSumo analyzed the social share counts of over 100 million articles and found quizzes were 8 of the 10 most shared articles.
Buzzsumo also found that, on average, quizzes get about 1900 shares.
Henley Wing, from BuzzSumo, gives some insight into why people share quizzes/results on social media:
"It feeds our ego and strengthens our identity. When we share our quiz results with our friends, it gives them a glimpse into who we are, what we're interested in and what we value."
Since quizzes get heavily shared on social media (with about 84% of social media shares coming from Facebook alone), they give you a chance to hack into your existing readers' social circles.
If you've been struggling with getting shares or increasing your social footprint, quizzes might do the trick for you and will also help you diversify your traffic.
To start with quizzes, just pick your best performing content and see if you can repurpose it into a quiz. This post gives a few useful tips for creating quizzes.
Case studies
Just like white papers, case studies are covered mostly in B2B content marketing. 77% of B2B marketers use case studies and 58% of B2B marketers find it effective.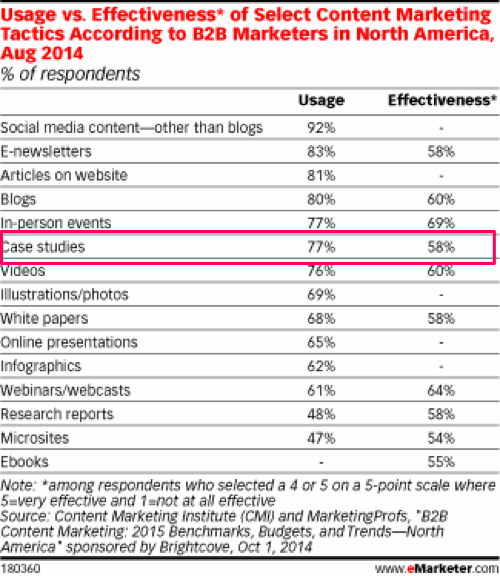 I'd like to repeat the point that I made in the section on white papers. It may look like you don't need case studies (in some cases, you might really not).
But maybe, if you look at the higher ups in your audience segments, you may realize that you DO NEED content marketing to engage and convert them.
In addition to the ones I've shared, you can find a zillion other statistics to prove that case studies work. They've worked for me as well. I've used case studies to grow my sales by 185%.
(You can read my process for creating winning case studies in this post.)
Podcasts
https://www.youtube.com/watch?v=vkSbql3r_hI
This episodic content form is especially popular with the millennials. Podcasts work because they're a great blend of educational content and entertainment — and they're the perfect, bite-sized content marketing types that can hold the listener's attention, given that it's generally very poor.
Jordan Harbinger, host of the popular show The Art of Charm, says:
When [podcasts] are in cars, that Top 100 [iTunes] real estate is going to be all corporations that spend millions of dollars marketing their shows…
The number of people tuning in to podcasts is on a steady rise. Bridge Rating found, in their research, that  45% people in the 18-34 age group admitted to having listened to a podcast. That's almost half of the millennial audience.
The Podcast Consumer 2015 – Edison Research gives insights into the demographics of the typical podcast-preferring audience. Some notable points:
So, if your target audience has a segment of these people, you might want to try podcasts. Note that such results are only indicative of what you can expect.
Here's a primer on choosing topics to start your own podcast.
You may feel overwhelmed when looking at so many potential content formats. But, you don't have to create all of them from scratch. Lots of times, you should be able to successfully repurpose your content marketing effots into other parts of your content marketing plan.
For example, you could package your webinar or infographic into a slideshow and upload it to SlideShare. Or, you could look for ways to repurpose your video posts into list posts, which are great for diversifying traffic, since they get social shares and backlinks, both.
I've covered content repurposing, in depth, here.
Conclusion
Now, you have several content marketing types to try and diversify your traffic. When you try them, set goals, in terms of traffic, exposure or social shares. These will help you decide the target ROI of your marketing efforts.
(One of my earlier posts gives frameworks for creating some of these content types. You could use tips from there to get a headstart.)
What content marketing plan types do you use to diversify your traffic? If not, which ones will you start with and why?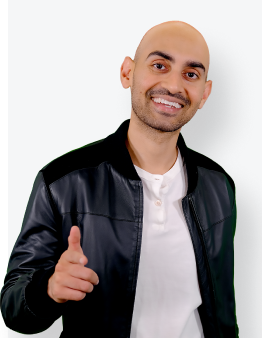 See How My Agency Can Drive More Traffic to Your Website
SEO - unlock more SEO traffic. See real results.
Content Marketing - our team creates epic content that will get shared, get links, and attract traffic.
Paid Media - effective paid strategies with clear ROI.
Are You Using Google Ads? Try Our FREE Ads Grader!
Stop wasting money and unlock the hidden potential of your advertising.
Discover the power of intentional advertising.
Reach your ideal target audience.
Maximize ad spend efficiency.