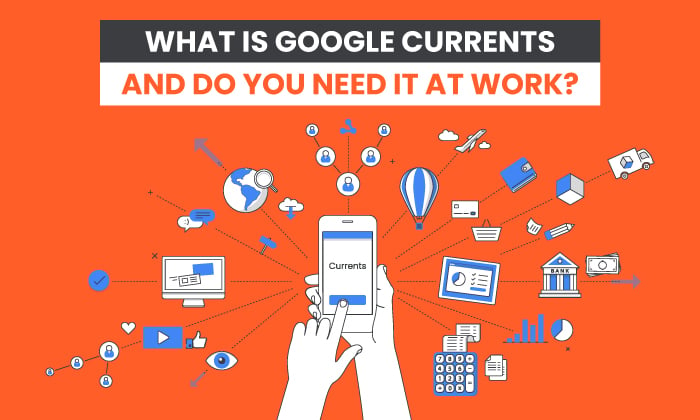 You'd be forgiven for not knowing anything about Google's latest Workspace app, Google Currents. The search company has hardly gone to great lengths to advertise their new offering or explain how it can help your business.
In this post, we'll cover precisely what Google Currents is, what you can do with it and whether you should use it within your organization.
Ready to get current on Currents? Then let's dive in.
What Is Google Currents?

Google Currents is the search company's new company-based social networking tool that's within the Google Workspace suite of tools. According to Google:
Currents is a G Suite app that enables people to have meaningful discussions and interactions across your organization, helping keep everyone in the know and giving leaders the opportunity to connect with their employees.
In a further statement, the company said:
Currents lets you create an online community where you can safely share team updates, new ideas, and common interests in real-time.
It is an updated version of the now-defunct social media platform Google+. The platform has been slightly redesigned and streamlined to make it faster and easier to post content.
It's no longer a social media platform, either. Instead, it's an enterprise-level communication tool similar in scope to Slack that aims to improve communication and collaboration within teams. Users can create and comment on discussions that can be seen by everyone or a select number of users. Every discussion can be seen in a user's feed, which they can rank by relevance or chronologically.
It's the second time an app has been named Google Currents. The name was previously used for a magazine app that eventually became Google Play Newsstand and then later Google News.
How Does Google Currents Work?
Google Currents is a fairly intuitive platform. Just in case you aren't sure if it's worth it for your team, here's everything you need to know about how the platform works before you get started.
Create and Share Posts
Posts are the foundation of Google Currents. They are how you share information and collaborate with your colleagues.
You can choose who sees posts by selecting to share posts with specific communities or people. Anyone who follows you and has permission to view your post will see it in their stream. Posts will also show on your profile.
Click on the "+" button in the bottom right-hand corner of your profile page to create a post. Give your post a title, then add your copy. You can use the icons at the bottom to add a link or an image. Choose which communities or people to share your post with, then hit "Post" to publish.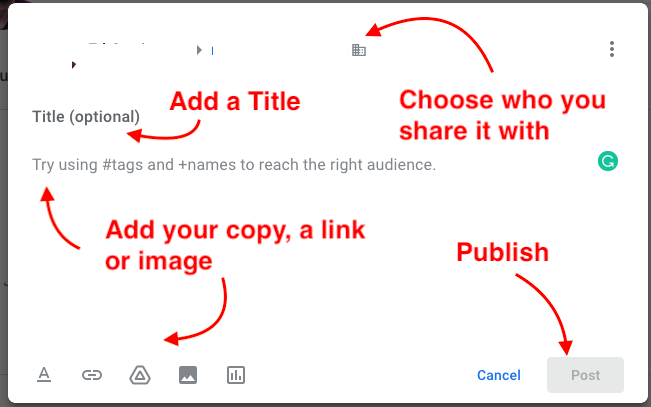 You can share someone else's post by clicking the Share icon next to the post. If you don't see a Share icon, then the user has either chosen not to let people reshare it or they've posted it in a private community.
You can also comment and like someone else's post just as you would on Facebook or LinkedIn.
Engage With Streams
You can read company or department-wide news and posts using the Streams tab in the left-hand sidebar. Simply click the Stream you wish to view.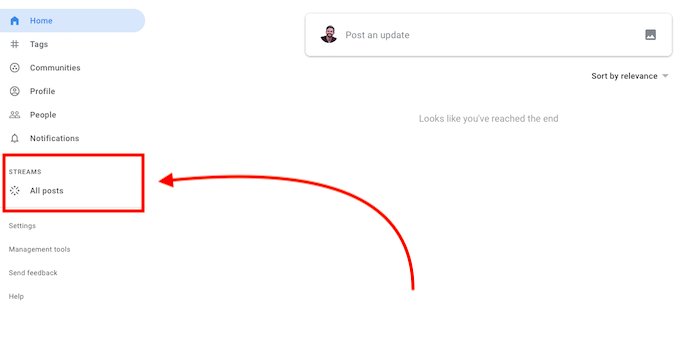 Next to each Stream, you'll see the number of unread posts. Depending on the tags you use and the communities you post to, your posts may automatically show up in these Streams.
If your administrator has activated the Spotlight system, then you'll see promoted content from your organization's leaders before other posts.
Create and Join Communities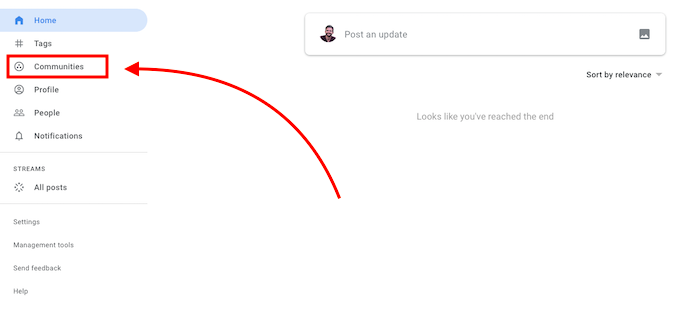 You can create a Google Currents Community for any occasion, whether it's for your department, a project, or a shared interest. More than one person can moderate a community, and anyone invited to it can post. You can even create private communities with people outside of your organization.
Create a community by clicking on the Communities tab in the left-hand sidebar. Click "New Community" or "Create Community" if it's your first one. Enter a name for your community and choose the people who can see it.
You can also use the Communities tab to find other communities to join (or request to join if they are private.)
Explore Tags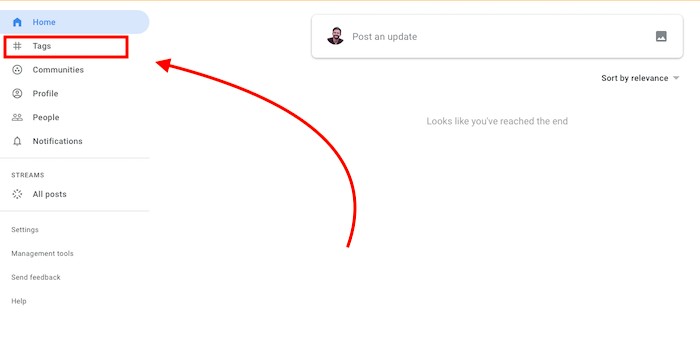 You can customize your feed and explore new content in Google Currents by using tags. You can follow the hashtag #CompanyNews to see posts with that tag in your feed, for instance. If you are the administrator, you can turn tags on and off for your entire organization.
When creating a post, adding tags can maximize its reach and make sure as many people see it as possible. Google recommends using between two and four tags per post, either by creating your own or using the ones Google Currents suggests.
Following a tag is easy. Simply hover your mouse over the tag and click "Follow". You can preview the tag before following by clicking the tag itself. Google Currents will suggest tags for you to follow in the left-hand sidebar under Tags. You can use this area to unfollow tags you want to stop following.
Create and Update Your Profile
Your Currents profile allows users to learn more about you, what you do within your organization and your interests.
Your administrator will probably have created your profile for you. If not, you'll be able to create one when joining the platform.

You'll want to make sure your information is up-to-date and accurate if they did.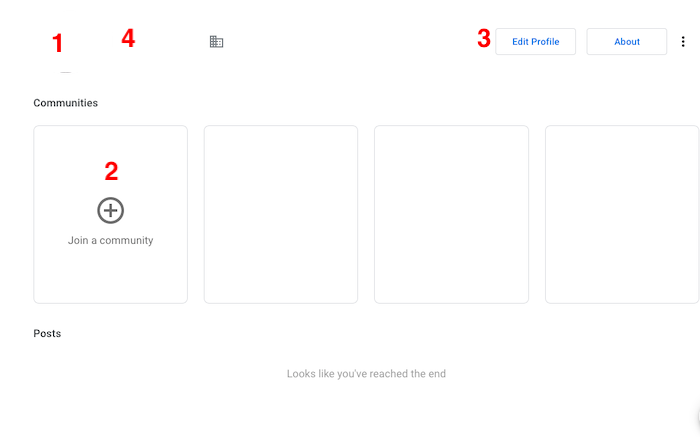 You can:
Click on your profile picture to change it.
Add communities you want to join.
Choose which communities you want to display publicly by clicking on Edit Profile.
Edit your personal information by clicking on your name.
View Analytics As an Admin
Workspace administrators can view Google Currents analytics to see their post engagement metrics and track user behavior. You can navigate to the analytics section by clicking "View Post Analytics" in the menu of a post.
Alternatives to Google Currents
According to Gartner, here are some alternative platforms to Google Currents.
Facebook Workplace
Yammer
Salesforce Chatter
MangoApps
Igloo Software
Should You Use Google Currents at Work?
There's a lot to love about Google Currents, but there's also a bit to be desired. As useful as it is, it's far from the perfect tool. That can leave you wondering whether Google Currents is worth using in your organization. Here are my thoughts.
Pro: Stay Within the Workspace Ecosystem
If you already use Google Workspace, Google Currents is a natural fit when it comes to communication tools. It already integrates with your email, documents, and storage, so it just makes sense to keep everything under one roof. Less switching between applications means more productivity, too.
Con: Another Tool To Learn
While Google Currents is part of the Workspace ecosystem, it is another tool that your users will have to learn how to use. This isn't ideal for productivity, but the good news is Google Currents is fairly intuitive. If you can use Gmail and Google Drive, you can probably learn to use Google Currents within 30 minutes.
Pro: Engage With Colleagues
Every enterprise needs a communication and collaboration tool. Email is too clunky to use day-to-day and physical solutions no longer have a place, thanks to remote working. That makes a tool like Google Currents indispensable to any large organization.
In fact, a Forrester study of Facebook's Workplace found using the tool meant it took 34 percent less time to update workers with important information and produced a 3.9x ROI over three years.
Con: Not the Most Comprehensive Tool
If you are looking for a good collaboration tool, you may not necessarily find everything you are looking for in Google Currents alone. Other tools are typically more comprehensive. However, that's not the case if you use the entire Google Workspace ecosystem. Include Hangout Chat, Docs, Drive, and Gmail, and you have a pretty enviable productivity suite that can give most collaboration platforms a run for their money.
Pro: Reduce the Risks of Leaks
If you don't let your colleagues create communities on Google Currents, where else will they create them? Facebook? LinkedIn? Private email groups? All of these situations are out of your control and also increase the risk of a data breach. The last thing you want is for an employee to share private company information in a public forum like Facebook. It's much better to keep everything under your company's control.
Bottom line: if you're already using Google Workspace, Google Currents is a no-brainer. You're already integrated into the Google ecosystem, so what's one more tool, especially when it's relatively easy to use? Go ahead and try it. If you don't love it, you can always pull the plug.
If you don't use Google products of any kind, you may be better off using another tool like Slack. Given that it's only $6 per user per month, why not give it a try?
Google Currents: Frequently Asked Questions
What is Google Currents?
Google Currents is an enterprise-level collaboration tool from Google. Any Google Workspace user automatically has access to Google Currents.
How do I add people to Google Currents?
Your Google Workspace users are automatically added to Google Currents. If you want to add more people to Currents, you'll need to create more Workspace accounts.
Is Google Currents free?
No. Users must have a Google Workspace account to use Google Currents, which starts at $6 per user per month.
How much does Google Currents cost?
Google Currents is included in Google Workspace, which starts at $6 per user per month.
Is Google Currents basically Google+?
Yes and no. The codebase is very similar, and so is the design. However, Google Currents is aimed at enterprises as opposed to the general public. It is also self-contained in the Workspace ecosystem.
Google Currents: Summary
Google Currents is Google's new enterprise-level communication and collaboration tool. It's the perfect solution if you're already integrated into the Google Workspace ecosystem. It's a pretty good tool, even if you're not. It's another great tool to add to your toolkit.
Google Currents is one of the best ways to communicate whether you're a massive organization or a small startup. What's more, I expect more features to be added in the near future. It's only going to get better!
What's your experience with Google Currents been like?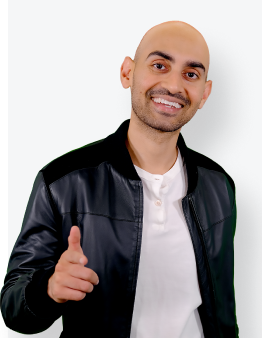 See How My Agency Can Drive More Traffic to Your Website
SEO - unlock more SEO traffic. See real results.
Content Marketing - our team creates epic content that will get shared, get links, and attract traffic.
Paid Media - effective paid strategies with clear ROI.
Are You Using Google Ads? Try Our FREE Ads Grader!
Stop wasting money and unlock the hidden potential of your advertising.
Discover the power of intentional advertising.
Reach your ideal target audience.
Maximize ad spend efficiency.