E-commerce is fun… if you're making sales.
But, it can be a nightmare if your target audience doesn't care about your product.
Objections are piling up on millions of sales pages and product pages these days. Putting all that effort into your copy without recognizing and eliminating objections can cripple your conversion rates and sales.
According to Chris Garrett,
Objections are anything that stops a customer from buying from you.
Of course, it's all relative. What stops a customer from buying from your e-commerce store might not affect sales when they visit my e-commerce website.
That said, I want to address a myth: "An objection to a sale is a bad thing."
I don't think so. In fact, objections can be a good indicator that you're speaking to the right audience. All that you have to do is make adjustments to address those objections, and your conversion rates and sales will improve.
Imagine setting up an e-commerce website, writing your product pages, and making them persuasive. Then after 30 days, you saw no conversion rates, no sales, no feedback, no comments, and no reviews.
You would be disappointed, of course.
On the other hand, if you got some negative feedback or objections from customers regarding your e-commerce site, at least you know what action steps you should take next. This makes sense, right?
But, it is true that unaddressed objections will block sales on the page.
In fact, 26% of customers will decide against buying, if they encounter objections, an negative user experience, or anything that makes them reconsider your offer. And those facts will be reflected in your conversion rates.
In this article, I want to show you four proven ways to eliminate objections from your e-commerce store and skyrocket your conversion rates and sales.
1. Specify who the product is designed for.
If you know what you're doing, sales can be fun and rewarding. If you're not committed to the process, though, you'll give up after disappointing conversion rate and sales results.
But, real sales and customers are built through follow-up.
According to the Lead Management Study, "If you follow up with web leads after 10 minutes, your chance of qualifying the lead will drop by a staggering 400%."
However, if you follow up on the wrong leads, you'll continue to fail to amass successful conversion rates, no matter how many times you try.
So, ask yourself this question: "Who is my product designed for?"
The first thing that you might need to do to help eliminate objections on your e-commerce website, and raise conversion rates, is to identify and acknowledge them. A simple market research survey can help you understand who your ideal customers are, where they usually hang out and what they want.
If your e-commerce site or product page aren't converting leads into sales, you have to acknowledge that something isn't right.
In order to solve this, you should specify, to yourself, who the product is designed for. You could be reaching out to the wrong audience without realizing it.
Have you defined your target audience? Better yet, did you mention who would benefit from your product?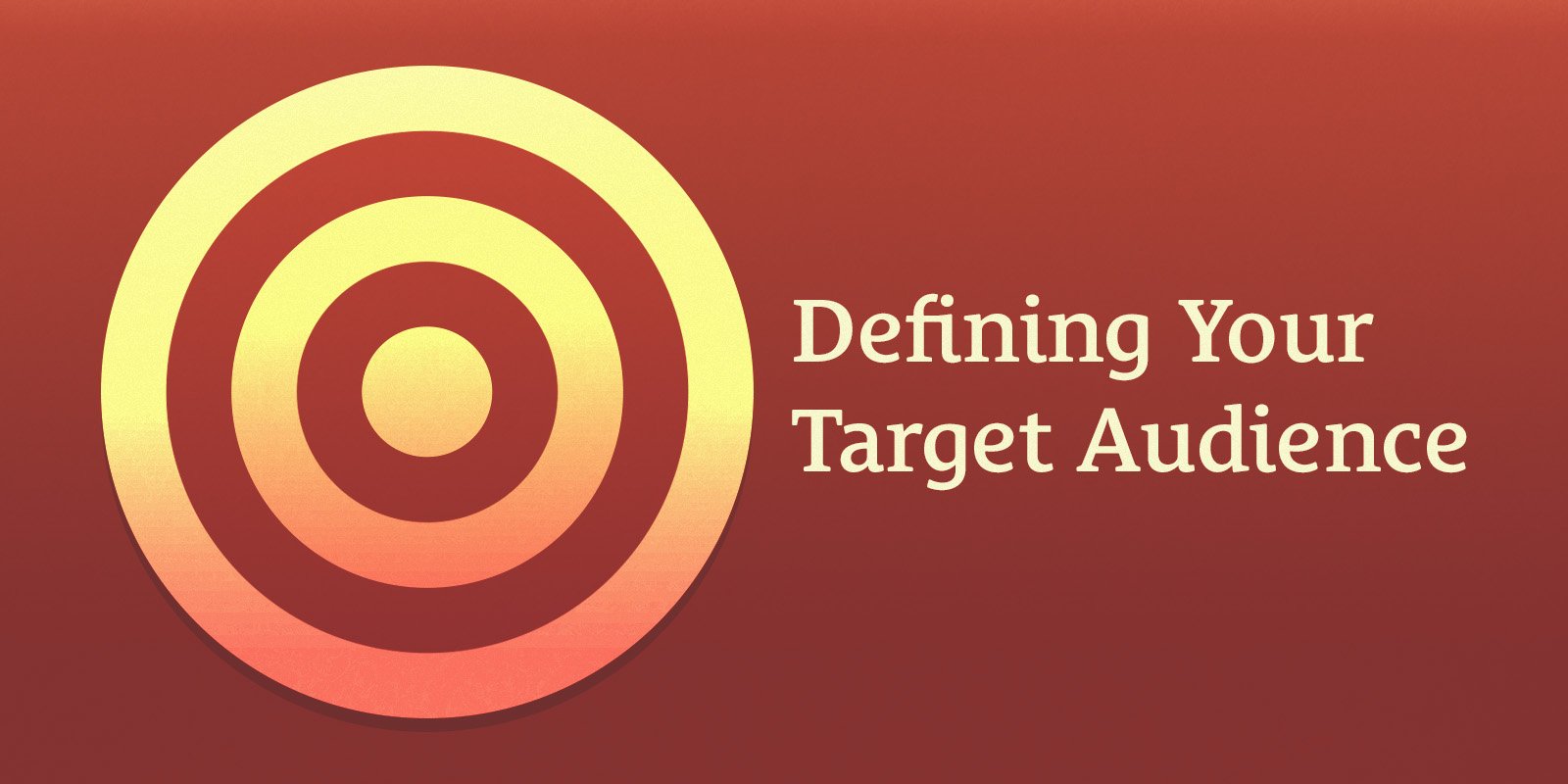 Smart copywriters know that they can't omit this part. Mentioning who your product is for will help you connect with the right customers.
For example, Posiq is a customer relationship management software for fast food joints and restaurants. It's not for doctors, public speakers, or bloggers.
Whether you're selling an ebook, an online course, software, or your time and services, always specify who your product is for. Don't confuse your visitors.
Take Freshbooks, for example. It's accounting software. But, it's not for everyone – and that's made clear on the homepage and pricing pages. Freshbooks is more useful for service-based business owners.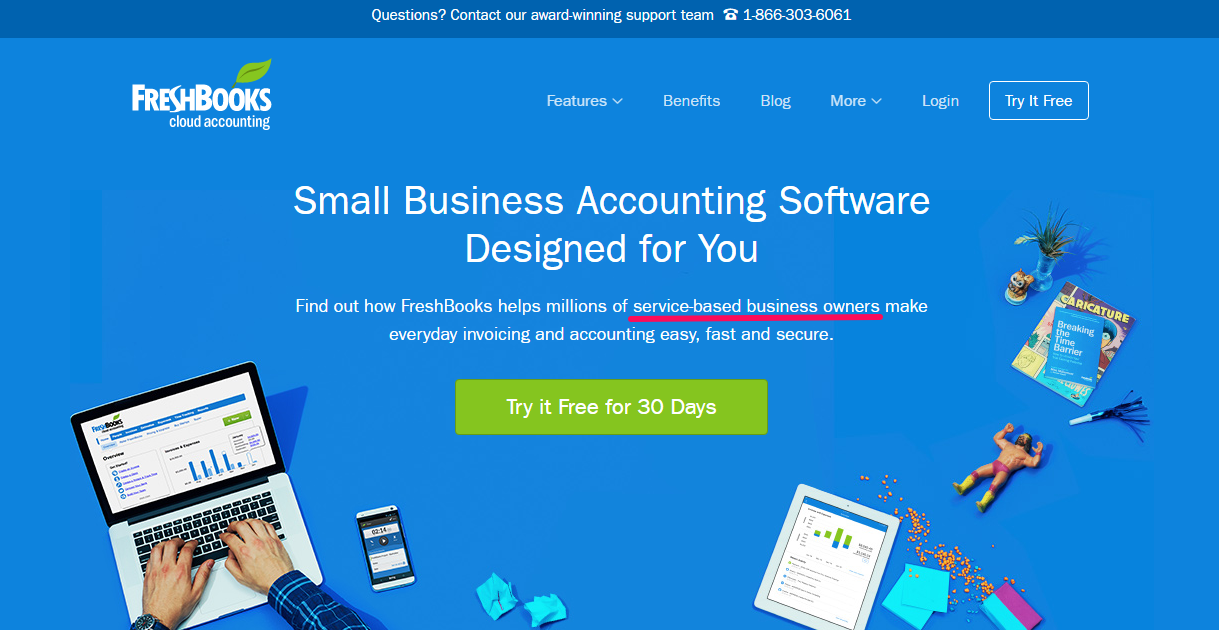 Sometimes, your target audience can be huge. 
The same is true my SEO Analyzer tool, which is designed for everyone who wants to get more traffic to their site.
So, if you don't have a website or blog yet, the tool is not for you. Sure, the SEO Analyzer tool is 100% free, but I wrote the copy specifically for content creators and folks that run websites (e.g., bloggers, content marketers, content curators, content strategists, etc.).
2. What exactly is your product like and what does it do? Use one sentence to sum it up.
Most marketers ignore the product's definition when writing their product descriptions and copy.
Imagine that your ideal customers visited your e-commerce store. They're already inspired to purchase the product but they can't seem to understand what exactly the product is like.
Even though they landed on the checkout page of your e-commerce site, they can still abandon it, if you fail to describe vividly what your product looks like and what it does.
According to SpellBrand, 88% of consumers "have completely abandoned an online shopping cart without completing a transaction."
The very fact that they clicked through to the checkout page means that they're interested in the product but you failed to give them the final nudge at that crucial conversion rate stage. 
The term "product" is vague.
It means nothing to the customers. You've got to specify what that product represents if you want to successfully bait for conversion rates. Is your product an ebook, software, a WordPress plugin, a physical product, or an online course?
Can you sum up what the product is like in one sentence?
It could be in this format:
Get this [exact product e.g., social media tool] to [put result here]
For example,
Get this social media plugin to grow your Instagram following!
Avoid vague descriptions of your product. Customers don't like it. If you find it difficult to describe your product, then you're sending a negative signal to the customers. They'll assume that the product isn't right for them and your conversion rates will be negative as a result.
Some of the descriptions of your product that should be avoided are:
Marketing automation software

Best email marketing tool

Download small business ebook
Describing your product this way will only confuse the customer and drive them away from your page. They're all too vague to be helpful.
Instead, you need to capitalize on your strongest benefit and write a single, persuasive sentence. For example, if I have a plugin for building an email list, I can clearly describe it to a potential customer, like this:
Get a WordPress plugin to add 1,000+ subscribers to your email list

Grow your email list by 117% in 30 days using this WordPress plugin

If you want to double your email list, then try this new WordPress plugin
Did you notice how I added an additional benefit to each of the product descriptions above?
I didn't just tell the customers that the product is a WordPress plugin. I also stated exactly what it can do (grow an email list) and what they can expect (117%).
Moz doesn't really specify what their products are (maybe because they have so many tools), but they do summarize what all of the products combined can do to help online marketers: increase traffic, rankings, and visibility.

After you've specified who your target audience is and described your product clearly, it's time to build some trust.
3. Provide proof and improve your credibility.
"I don't know if I can trust you."
This is probably the first objection that rises in your customer's mind when they land on your e-commerce website or the product page. 
You've got to understand that the web is virtual and people can see you. They rely on your words and proofs before they can feel comfortable buying from you.
If you focus on building trust, you'll increase your conversion rates and sales. This happens because people buy from others that they trust.
Do you have proof that your online course or software works? Providing proof and boosting your credibility can help eliminate objections on your e-commerce site or product pages.
Credibility and trust are the hallmarks of all successful product launches. Have you noticed that respected bloggers, content marketers, and public speakers sell thousands of copies of their books?
They're not necessarily the best writers around, but they consistently write bestsellers because people trust them enough to buy, write helpful reviews, share, and promote their products for affiliate commissions.
If you can provide proof that your product works, it's a great boost to your credibility.
One of the best ways that you can prove your product and your credibility is with customer testimonials. Customers can be skeptical about a particular product. Solve their skepticism with real testimonials.
Using testimonials to build credibility has produced tremendous results for me.
If you visit Neil Patel Digital, the first thing you'll see is an honest testimonial of how I helped Intuit.
The Conversion Rate Experts site uses testimonials, more than any other credibility booster, to drive sales. Right on the homepage, you'll find a lot of brands that they've worked with and the results they generated.
But, what if you don't have customer testimonials yet? Do you need to be deceptive?
Absolutely not.
You can use other proven ways to build trust with customers and provide proof that your product really works.
You could share a video tutorial on your e-commerce website or your product page. Show people a sneak peek of how to download, install, and set up the WordPress plugin that you're offering for sale. Or, show the traffic and conversion rate results that you get by logging into the account.
4. Remove every trace of risk.
Another objection that people feel on the product page of an e-commerce website is risk. Risk is an inhibiting factor to sales and conversion rates.
Generally, people believe that making money is hard. But, spending it wisely can be difficult, if you're not cautious.
That's why people are careful. And, even when they believe that your product can help them, that fear of losing money can keep them stuck.
People remember negative events more than positive events. For example, if someone loses $10,000 in the stock market, they'll always recall the events that led to it. On the other hand, if they gained an additional $20,000, it won't leave the same lasting impression as the loss.
According to the New York Times, a person's fear of losing money is stronger than his hope of getting more money.
Therefore, in your e-commerce site or product pages, you should eliminate risk. How?
Let people try your product free for a limited time.

Offer a money back guarantee.
You can employ both tactics. But, at least one of them will work for you.
For example, If you offer a free trial of your product, you've successfully removed the risk for your prospects. At the end of the trial period, if they're not satisfied, they can close down their account.
Shopify offers a 14-day free trial to their online shopping cart software.
Money back guarantees are another way to eliminate risk. Interestingly, buyers always look out for this guarantee, even when they already trust you.
At the end of a 30-day or 60-day period, if they're not satisfied, they can ask for a refund and get 100% of their investment returned.
That looks like a great deal to buyers. After all, they have used the product and they will get their money back if it doesn't meet its promises.
Conclusion
If you have a site through which you sell a product or offer a service, then you need to increase conversion rates and make sales. It's got nothing to do with passion. You can move from passion to profit and make money doing what you love.
You need to consistently generate sales to keep your business healthy.  And, receiving and responding to objections is part of any healthy business.
A bold step that you can take today to help increase conversion rates and sales on your e-commerce site or product pages is to monitor user experience and actions on that page. You can use Crazy Egg to pinpoint the sections of your page where customers click the most.
This will enable you to create the perfect call-to-action and place it where customers can easily find it.
To ensure consistent sales and conversion rates, you have to continually educate your prospects and customers alike. When you teach, inspire and guide your target audience, your conversion rates will keep rising and your sales will never stop.
Are there other proven ways to eliminate objections on your e-commerce site or product pages that you've implemented?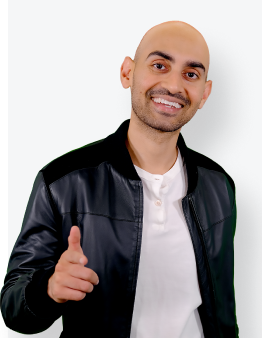 See How My Agency Can Drive More Traffic to Your Website
SEO - unlock more SEO traffic. See real results.
Content Marketing - our team creates epic content that will get shared, get links, and attract traffic.
Paid Media - effective paid strategies with clear ROI.