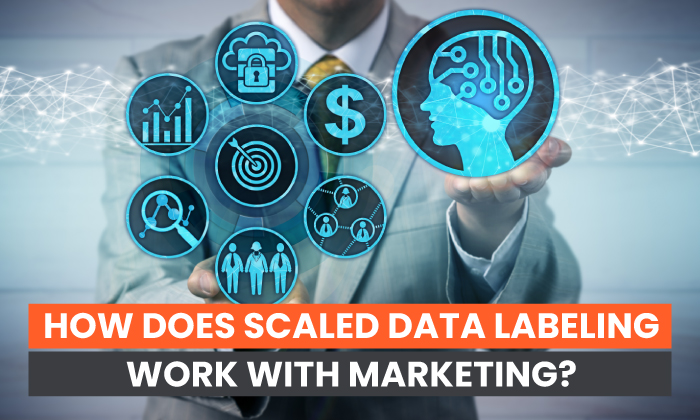 Data labeling turns raw data into useful information that can then be utilized for optimized marketing. However, turning raw data into labeled data takes time. When done internally by humans, this can be costly and inefficient.
The good news is data labeling is scalable when you work with the right data labeling software. You can decrease overall costs while improving efficiency and machine learning processes with the right platform on your side.
Of course, how you use this labeled data is just as important as how it's done. That's why this article will delve into the many uses of data labeling for marketing and some platforms you should consider using to get the most out of your data.
What Is Data Labeling?
Data labeling is the process of analyzing raw data and labeling it to provide context to machine learning software, algorithms, and end-users. For example, analyzing a photograph and labeling it with the contents of the image.
There are different types of data labeling, including:
Data labeling is used in various industries, including healthcare, finance, research, automotive, and technology. With the growth of artificial intelligence (AI) technology, data labeling has also become integral to marketing.
How Does Data Labeling Work?
To better understand data labeling, you should know it's a continuing process between humans and machine algorithms. The task is usually completed by a combination of software, processes, and people. The raw data is analyzed and then labeled based on context. The context is determined by the company's or industry's needs.
The context is then used to train and develop machine learning algorithms. The initial labeling allows human analysts to select the appropriate variables for the machine learning algorithm to use for future predictions. The more context you provide, the better the AI can learn. This will help to deliver better algorithm results in the future.
Speaking of the algorithm, this is an ambiguous term that refers to any self-defined set of instructions built to solve a problem. The options for an algorithm are seemingly endless, though needs will vary by industry. A few examples of common algorithms include search query results and sort and filter features on an e-commerce website.
5 Uses for Data Labeling in Marketing
Data labeling is common in industries that rely heavily on top-of-the-line technology, such as healthcare and finance. As machine learning becomes a more common tool for marketers, though, the need for data labeling will increase. Here are five uses for data labeling in marketing that you may not have considered before.
1. Increase Personalization
According to Statista, 90 percent of consumers find marketing personalization very or somewhat appealing. As such, marketers need to personalize the experience from start to finish. Marketing campaigns, social posts, ad copy, and website flow are all included in that process.
Personalization is a way of tailoring a service or product to fit a market demographic. It's possible to use data labeling to achieve this.
For example, an algorithm can be built to categorize creative assets for various segments of your target audience. An example of this would be utilizing facial recognition on images or video assets so you can deliver that asset to an audience who identifies with those characteristics.
You can also use personalization to improve search query results, provide personalized product recommendations, and enhance product attributes for improved categorization.
2. Optimize Prices
There are numerous data sources to consider for analysis. To get ahead of the competition, consider analyzing competitor creatives in campaigns and advertisements.
With the help of data labeling, you can train specialized software to recognize, analyze, and categorize competitor raw data. For price optimization, this will largely be text and images. With this data in hand, you can make price decisions based on data-backed industry trends.
For example, learn when your competitors run a campaign on social media to keep track of seasonal trends. You can even create an algorithm to analyze competitors' digital ad flyers daily or weekly. While you may not always use this data for immediate decisions, you can always use it to inform future campaigns.
3. Analyze Customer Reviews
With more consumers purchasing online than ever before, customer reviews have never been more important. In fact, 93 percent of consumers say their purchase decisions were largely influenced by online reviews.
With scaled data labeling, you can train your algorithm to analyze customer review sentiments. That's right, data labeling can do more than just categorize data based on keywords. With the right data model, you can teach it to connect the dots and give sentiment scores to each review you receive.
According to ReviewTrackers, 94 percent of consumers say a bad review has convinced them to avoid a business. With a sentiment analysis algorithm, you can find out about and respond to negative reviews almost immediately. This can help to ease consumer concerns.
4. Categorize User-Generated Content
Is it really any surprise that consumers trust other consumers more than the brands they buy? That's why 51 percent of consumers trust user images over brand creatives, according to a survey by Olapic and Cite Research.
How can brands use this to their advantage? By relying on user-generated content (UGC). User-generated content can be used on your website, in email campaigns, and on social media.
By utilizing a data labeling service, your algorithm can effectively categorize this content for use. This means determining which campaigns, social media platforms, and website pages the different types of content belong to. For example, an image showing a home brand's coffee table styled in a customer's living room should end up on a related category page, like tables or living room decor. The algorithm can even be trained to identify which product exactly matches the one in the image so it can be used on the product display page.
5. Enhance Product Offerings and Availability
You can't market what you don't have, which is why product assortment and availability are so important to effective marketing campaigns. How can you fill assortment gaps and ensure availability for specific campaigns? With a properly trained machine learning algorithm, of course.
Using data labeling and annotation services, you can determine gaps in your own offering and availability based on an analysis of competitor assortment. With an algorithm developed to crawl and scrape data from competitors, you can save time while also increasing your potential for profit.
5 Data Labeling Services
1. Datasaur
If you're looking for software specializing in data labeling, then consider Datasaur. With dozens of clients across many industries, Datasaur has the expertise you need.
A few key features to consider are automated intelligence, workflow management, and data privacy. With automated intelligence and workflow management, Datasaur handles data analysis and categorization from end to end. It does so efficiently by quickly culling any data that requires more advanced (i.e., human) analysis and working through the rest.
While Datasaur doesn't list prices on their website, they do have three plans to choose from:
Free: up to 5,000 labels per month
Growth: up to 100,000 labels per month
Enterprise: unlimited labels
With a free plan to start, you can test out the software while also knowing that scaling is possible.
2. Isahit
With brands like L'Oreal and Sodexo as clients, Isahit has certainly made a name for itself in the data labeling industry. Built on a platform of agility, transparency, and scalability, Isahit offers in-depth data analysis and labeling services for businesses of all kinds.
As a French-based company, Isahit prices are in Euros. Isahit offers four plans, including:
Basic: €185 per month
Priority: €255 per month
Gold: €331.67 per month
Residency: €630 per month
Isahit also provides a custom plan option to meet your company's unique needs.
3. Datax
The manual work required for building an effective AI model can be more than most companies can handle internally. Datax handles the entire process including data labeling, AI model customization and validation, and business process automation.
Datax doesn't include pricing on their website. You can fill out their contact form to receive a customized quote.
4. Dataloop
With services like an annotation platform, data management, and production pipelines, Dataloop is an end-to-end solution for numerous industries including e-commerce.
When it comes to data labeling, Dataloop offers a suite of data annotation tools to help you produce highly accurate datasets. A combination of AI model and human analysis, these tools include:
automatic annotation
video annotation
workforce management
data QA and verification
integrated labeling services.
Dataloop doesn't have prices or plans on its website. You can request a demo to learn more about the software and speak with a sales representative.
5. Labelbox
With many data labeling platforms to choose from, it can be hard to find the best one for your needs. Labelbox is one such platform, though its list of clients and even its own Academic Program makes it stand out.
Labelbox offers services to various industries, including government, retail, insurance, and e-commerce. Its services include annotation, diagnostics, and prioritization.
The software platform has three plans:
Free: Access to the full editor suite, rate-limited API access, and up to 10,000 annotations per month.
Pro: Everything in Free plus unlimited API access, unlimited team access, and customer support.
Enterprise: Everything in Pro plus model-assisted labeling, advanced queue customization, and premium customer support.
Frequently Asked Questions About Data Labeling
What techniques exist for data labeling?
Data labeling techniques are split into two categories, automated and manual. Automated labeling includes semi-supervised learning and transfer learning while manual labeling includes internal (i.e., in-house) and external (i.e., outsourced) labeling.
What should I look for when choosing a data labeling platform?
Whether you only need data annotation services or full end-to-end support, you should look for a platform with positive reviews, strong communication skills, and an established presence in the e-commerce industry.
What are the security risks of outsourcing data labeling?
There are always inherent risks associated with outsourcing data labeling, including the potential exposure of sensitive data. Your data is only as secure as the service you choose, which is why a proper vetting process is necessary.
How do I know when it's time to scale and hire a data labeling service?
There comes a time when internal data labeling solutions become inefficient and the cost-benefit curve begins to decline. While only your team can determine when this occurs, a few signs it's time to scale and hire a data labeling service include high employee burnout, an increase in data inaccuracy, and the constant need to hire new analysts.
Data Labeling Conclusion
As your business grows, so too do its needs. If your marketing efforts utilize machine learning in any way, then the time spent to build, train, and maintain this AI will increase, too. That is why marketers should consider investing in data labeling software from the beginning.
Data labeling software like the options listed above enable marketers to continue to grow their datasets to feed to the machine learning algorithm. This ensures a smarter algorithm that requires less human input over time. Just a few ways marketers can then use this machine learning include increased personalization, optimized pricing, and enhanced product offerings and availability.
Which use for data labeling in marketing would you like to implement first?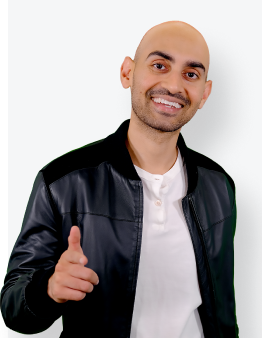 See How My Agency Can Drive More Traffic to Your Website
SEO - unlock more SEO traffic. See real results.
Content Marketing - our team creates epic content that will get shared, get links, and attract traffic.
Paid Media - effective paid strategies with clear ROI.