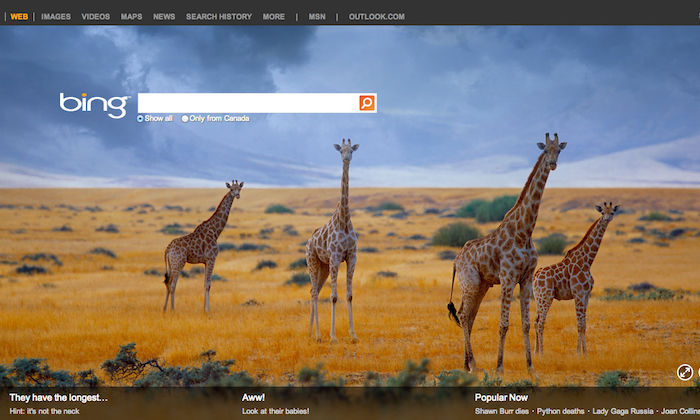 You might have heard the advice to not build your business on 'rented territory.'
Simply put, it means that over-dependency on a single platform can lead to instability and puts your business at risk.
A recent example is Datasift. They had partnered with Twitter and their business model relied on the microblogging network for their data. And, suddenly they found themselves in a sad situation when Twitter decided to grow its own big data business, thereby cutting off DataSift.
Similarly, you cannot rely on a single source of search engine traffic.
If you regularly check your analytics reports, then you must see a sweet traffic contribution from Google every month (otherwise, you need to reassess your marketing efforts and website architecture).
But, what if one algorithmic update by the search giant penalizes your website?
If you haven't built other traffic channels, then your business can suffocate overnight.
Even if you were dropped in the search engine's rankings incorrectly, it might take a month, or more, to recover traffic.
So, you need to build traffic from other channels. In a previous post, I've already shown you 5 source of traffic besides Google.
Most of your Google optimization efforts work well to help other search engines understand your content and website architecture. But, there are certain aspects that you need to take care of separately.
Let's start exploring them in this blog post.
But, before we get started, let's briefly revisit the market share of the top search engines today.
Why you should care about other search engines: A look at the current search market
Unlike getting viral on social media, search engines can't be pleased overnight.
But, once you've built authority in their eyes, then search traffic doesn't fade away like other sources. Search traffic is stable, scalable and free.
Most users do most of their web surfing through Google. The explosion in popularity of Google Chrome as a web browser means that users won't see other search engines during their content discovery.
In the 2016 U.S. Desktop Search Engine Rankings, by ComScore, Google sites had a 63.8% of the search share. This means that other search engines also have a decent user base.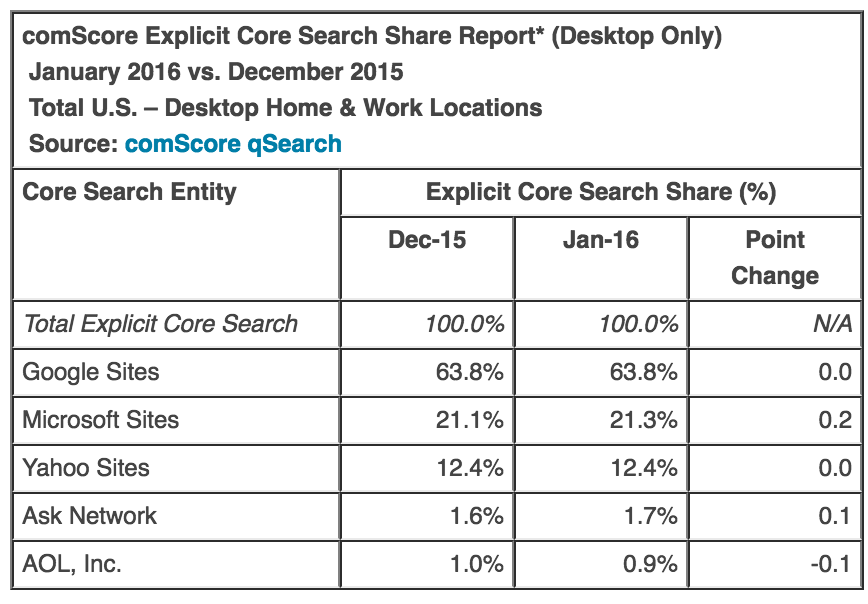 Bing, in particular, has seen a rise in its market share, reaching over 20%, for the first time.
The reasons for this rise are multifold:
The search engine titan–Google–probably didn't lose its mojo. Neither will it lose its monopolistic market share, any time soon.
But, it's worth considering other search engines, like Bing and Yahoo for your enterprise. This is especially true, given that these search engines get a higher conversion rate.
And, they can make you more money than Google.
Note: Don't take the above conversion rates and revenue at face value. Your industry numbers can vary widely.
Further, as every other business in your industry keeps fighting for those coveted first page Google rankings…
You can rope in traffic and new customers more easily from these other search engines (high-quality backlinks remain an important factor for higher search engine rankings in Bing and Yahoo as well, though).
Maybe, the majority of your target customers actually use Bing and Yahoo more often. For example, both Yahoo and Bing were found to have strong usage in the Rust Belt region.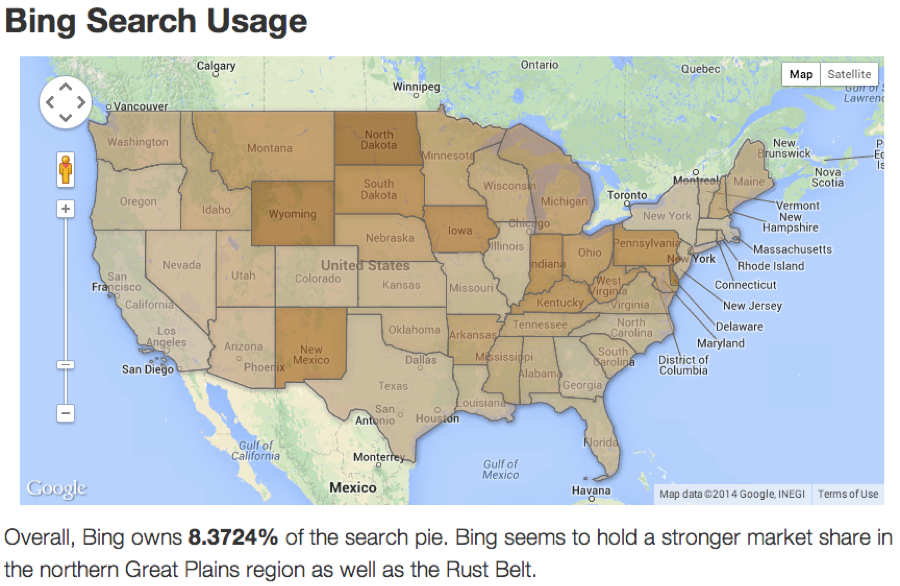 Now that you're convinced about optimizing your website beyond Google, here are 4 SEO strategies for different search engines.
1. Keywords, on-page factors and technical SEO hold an important place
Bing and other search engines don't have a complex search algorithm like Google. But, since their search bots aren't as smart as Google, you need to put in the extra effort and feed information about your website.
Meta Keywords still matter in Yahoo, Bing and (possibly) other smaller search engines
Meta Keywords are specific meta tags that appear in the HTML code of a website. They help in understanding the theme of your content and thereby associate your site with the right keywords. But, they aren't visible in the live content on the page.

In 2009, Google announced that it doesn't take meta keywords into account for its rankings. The reason was keyword stuffing and irrelevant associations, where black hatters were attempting to game the search engines (thereby, diluting the quality of search results).
So, add relevant keywords, through which users find your page, misspellings of search queries and long-tail/synonyms to maintain, or boost, the quality of your search results.
But, don't abuse meta keywords….or, you'll only end up hurting your rank with all of the search engines.
Your choice of on-page keywords matter significantly
Google uses LSI (Latent Semantic Indexing) keywords to rank webpages. Which means that you don't need to use the EXACT keywords to get your web page ranked.
It isn't so straightforward with Bing. You've got to intentionally use keywords verbatim to get more Bing traffic. It's recommended to target no more than two keywords on one page to raise your position with this search engine.
So, how do you properly target keywords?
i. Use your target keyword in the title of your article (H1) and your subheadings (H2). Indeed, Bing places a huge importance on the keywords in your title. So, optimize your titles to ensure relevancy for the user.
ii. Ensure you've written a compelling meta description, incorporating your keyword.
iii. Leverage long-tail versions of your target keywords to get higher Bing search placements. You can find some variations of your keyword by using the Bing keyword tool.
Remember, though, that content quality is of prime importance in the Bing algorithm, as well. A purely optimized page with a great meta description but without relevant and useful info doesn't get an uptick in Bing search results.
And here are the 3 pillars of quality content in Bing.

Social signals aren't a controversial entity
A prominent social presence will help you diversify your traffic beyond Google. But, simultaneously, it also helps your Bing search rankings (and thereby Yahoo, since they are also powered by Bing).
Here's their stance on social signals playing a vital role in the quality of search results:
"If you are influential socially, this leads to your followers sharing your information widely, which in turn results in Bing seeing these positive signals. These positive signals can have an impact on how you rank organically in the long run."
I would recommend that you read Bing's other technical requirements, found under their webmaster guidelines here.
Pro Tip: Don't block the Bing bot from indexing your content. You can control what it indexes from here.
2. Build "Wikipedia-like" backlinks for catapulting your rank in DuckDuckGo results
I've mentioned in many posts that in today's online world, you have to address people's all time high concerns with privacy?
That's one of the major reasons for the rising popularity of DuckDuckGo – a search engine that doesn't track the keyword history of its users.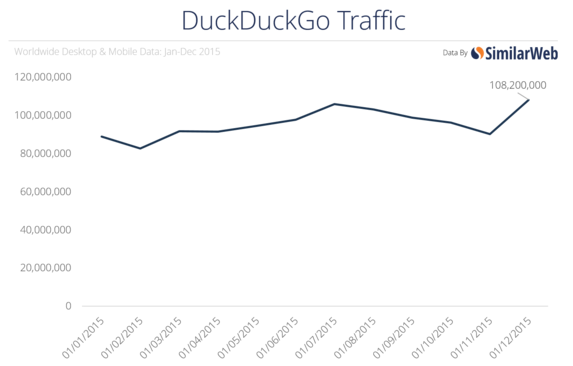 It's an open source platform that allows higher control and customization to its audience.  This possibly also contributes to its low bounce rate of 31%.
So, how can you get into the good graces of DuckDuckGo?
Taking care of the user with a friendly website design is the bare minimum.
Next, comes the role of link building. DuckDuckGo relies on Yahoo as their primary source of technology for serving search results.
And, they recommend "getting links from high-quality sources, like Wikipedia" for good rankings. Note that even no-follow links carry weight in their algorithm, as they trust crowd-sourced sites (they serve results from over 400 sources).
You can even propose and create Instant Answers from scratch, via Duck Duck Hack. Their reliance on the community for delivering such answers can help you earn traffic for niche queries.
If you want your brand's website to get an "official site" tag, in DuckDuckGo search results, then you need to get mentioned on high-quality sources like Wikipedia or CrunchBase. Any error in placement of such a tag corresponds to these two sources.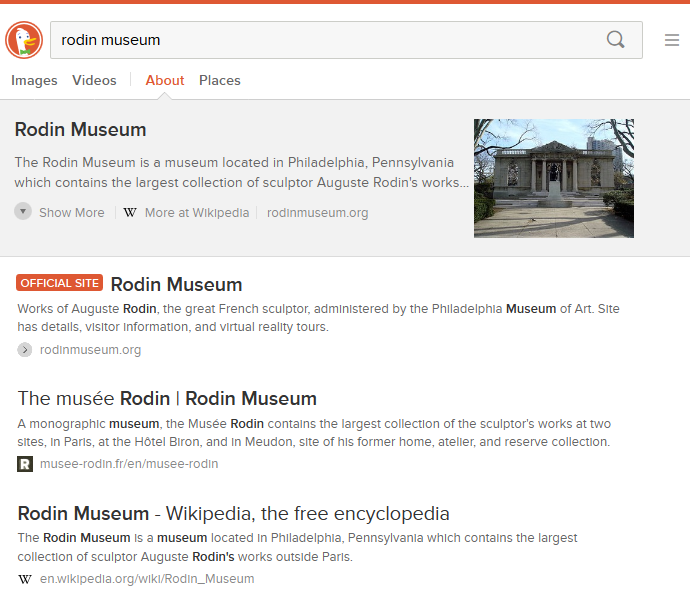 With the reliance on other sources, it must not come as a surprise that DuckDuckGo doesn't have a place for submitting URLs.
They recommend that you identify the source of their info from the "More at" link and make appropriate changes. This will result in an automatic correction of misinformation inside the DuckDuckGo results, as well.
A special note on serving user intent
You might mistakenly dismiss DuckDuckGo as a platform that relies on the exact keywords for serving its search results.
But, that isn't the case.
Look at the search results below, for the query "buy macbook pro."
You get links to buy your MacBook from Apple, Best Buy, Macmall and more.
Now, look at the results for the query "Should I buy a MacBook pro?"
As opposed to transactional pages, DuckDuckGo now understands that the user's intent is getting information. It doesn't go all mad with the "buy" keyword.
Hence, you see reviews that try to answer the question from authoritative sources, like CNET.
This proves that DuckDuckGo doesn't just look at the exact query to generate a search result. Rather, it also tries to understand the intent behind it when serving its results.
Note: If you're a local business owner, you'll not be pleased to find that DuckDuckGo doesn't use a separate algorithm for hyperlocal search terms. Since it doesn't track user behavior and exact location, local businesses have to rely on using hyperlocal terms in their content.
So, think of the local neighborhoods, prominent roads and other landmarks that are near you and that the user is likely to search inside DuckDuckGo, declaring their location. Then, incorporate them on your important website pages.
3. Flashing it and getting local works well on Bing
Remember reading an article on Google's dislike for flash websites and how its algorithm does not index content from them?
The story is different on Bing.
Here's their take on Flash websites:
"Rich Internet Applications (RIAs), such as Microsoft Silverlight and Adobe Flash Player, can improve the aesthetic appearance or the functional ability of a site for end users."
But, if your primary RIA data can't be read, then it can still lead to lower search rankings. The solution is following the basic technical SEO practices that we discussed in step #1. And, stay away from RIA based navigational links. Otherwise, further crawling will be prevented.
Bing officially recommends that you leverage graceful degradation techniques, as listed here.
To help the search bot understand unreadable RIA content, you can offer a text-based description of what your site does. Further, use keywords in this description to help the search bot to associate your webpage relevantly. If possible, create a separate sitemap for this rich type of content.
Alright, so now that you understand that Bing (and Yahoo) index flash content better than Google, let's look at local search results in Bing.
Google is known to prefer authoritative and established brands in their results (when in doubt). On the other hand, Bing likes to show small businesses in close proximity to the searcher.
So, start by claiming your listing in Bing Places. If you aren't listed, then fill in your zip code and business name.
You can also upload photos and update your other business details. Finally, as I've already mentioned, you need to ensure consistent NAP info (Name, Address and Phone Number, with area code) throughout the web.
Note: Unlike Google, Bing doesn't like forums. 90% of forum results appear further down in Bing results than they do with Google. So, don't expect any brownie points for building an engaged community on your website.
4. Leverage schema markup, but, ultimately, it's all about the user
If you've followed me for a while, you know about the emphasis that I've placed on leveraging schema markup on your website.
It is microdata that helps search engines (Google, Yahoo and Bing) understand your content. This data helps in determining the overall relevance of your page and displaying it creatively in search results to improve your CTR.
Here's an example of a markup, showing an event schedule in search results.
Finally, I want you to remember that search engines want to serve their customers (the searchers) with useful and relevant info.
So, try to nail the intent behind the searched queries with every content piece that you write and ensure a user-friendly website for your visitors. You can then earn a happy place with most of the search engines.
Conclusion
Search Engine Optimization (SEO) is assumed to be optimizing your website for Google, due to their prominence in the market. But, other search engines are also worth considering. Acknowledging this should guide your search engine optimization strategy.
The common advice, "don't put all your eggs in one basket," applies to search engine traffic as well.
In this post, I showed you how to optimize for Bing, Yahoo and DuckDuckGo. If your business targets a specific industry from the ones below, then you should consider the market share of other engines and optimize your website for them.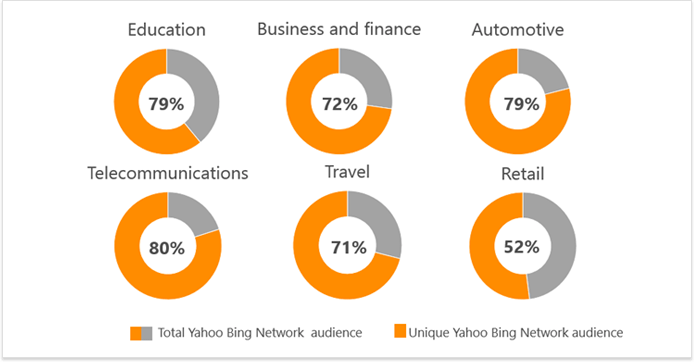 Do you get significant traffic from other search engines? I would love to hear about your search engine optimization efforts in the comments below.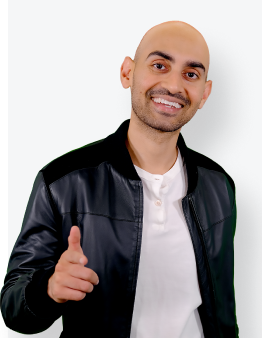 See How My Agency Can Drive More Traffic to Your Website
SEO - unlock more SEO traffic. See real results.
Content Marketing - our team creates epic content that will get shared, get links, and attract traffic.
Paid Media - effective paid strategies with clear ROI.
Are You Using Google Ads? Try Our FREE Ads Grader!
Stop wasting money and unlock the hidden potential of your advertising.
Discover the power of intentional advertising.
Reach your ideal target audience.
Maximize ad spend efficiency.