Have you heard about Perfect Audience's email remarketing tool?
Have you seen an AdRoll remarketing campaign implemented?
Is there a light bulb turning on above your head right now?
You may have read my last post in which I ran through a variety of remarketing platforms and some of the features and benefits they offer. If not, and you would like to start remarketing but aren't familiar with the options, it can save you a heap of time. Check out that post here if you are interested.
While a post of that nature is a good insight and serves its purpose well, I want to follow up here with a post that goes a little more in-depth and shows you exactly HOW to remarket, HOW to implement a campaign, and HOW to bring in more revenue for your business. Because that's what it's all about: taking actionable steps to bring in more revenue and grow your bottom line.
Instead of thinking "Hmm, I would like to start remarketing," start saying "I am remarketing."
In this post, I am going to run through some real-life examples of remarketing campaigns and take a look at the inner workings of a few remarketing platforms. The majority of readers probably will start with (or already are using) AdRoll or Perfect Audience so I've picked a few clients who are using those platforms.
Strategy One – Email Remarketing with Perfect Audience
The site for this particular example is Alpsport, a retailer of ski, snowboard, and general backcountry alpine equipment. By nature, a business such as this is cyclical. When there's snow, people are interested in skiing and snowboarding. When there's no snow… Well, you get the picture.
Alpsport – a retailer of ski and snowboarding gear
One of the challenges that Alpsport has is reengaging with consumers who have changed preferred retailers or simply started purchasing elsewhere. We're going to accomplish that reengagement, and I'm going to show you how.
We are going to use the email remarketing tool that Perfect Audience offers to reengage with past visitors who have drifted away from a store.
We will use Alpsport's current email provider to send out an educational, fun message for the specific purpose of getting customers to open the email. Then, when the email is opened, it will cookie anyone who has opened it in HTML format, and the remarketing process can begin.
To get the most out of this strategy, we will segment the list and send out follow-up emails to anyone who did not open the original message. By using different titles and sending the follow-ups at various times of day, we can try to catch people who have varying reading habits or who missed the original message. After repeating this process a number of times (but making sure not to annoy any one), we will have cookied a large percentage of the list and can start remarketing.
The email system these guys use is Vision 6, but you may be signed up with MailChimp, AWeber, GetResponse, or any of the other players. All you need to do is insert the HTML pixel at the bottom of the email, and then anyone who opens your message in HTML format will be cookied and yours to play with.
Take a look at the screenshot below to see how easy it is to create a list of people who are cookied via email.
Creating an email remarketing list with Perfect Audience
Now, here's the actual code itself, just a tiny little snippet of goodness!
Email remarketing pixel – Perfect Audience
After you have grabbed the pixel, it's really as simple as pressing the "edit" button in your email platform and pasting in the code.
Adding the email remarketing pixel to an email with Vision 6
Who would have guessed this could be so easy!
Email Remarketing Points to Take Away
As you can see, this tool really is a great feature and is available for anyone to use. My suggestion would be to make sure you have a fairly large list of around 10,000+ to start with. After you have played around with this once or twice, you'll get the hang of it easily enough, and then you really can get creative.
This is a very simple example of what is possible, and I'll leave the rest up to your devious marketing minds!
Strategy Two – Whole Site Remarketing with Perfect Audience
In this particular example, we are going to see how to set up a complete remarketing campaign using all the different avenues the main platforms offer. These are simple campaigns where we target everyone who has been to the site, and we don't use any advanced segmentation. We run the ads through the Facebook News Feed, Facebook sidebar, and throughout the general web.
The site we are focusing on in this campaign is Ukulele Mate, an online retailer that specializes in, yep, you guessed it, ukuleles. And who doesn't love a bit of that sweet ukulele twang!
Ukulele Mate – an online retailer of ukuleles
As I mentioned, in this campaign we are utilizing Facebook News Feed, Facebook sidebar, and general web remarketing. We are going to entice customers back to the store by offering them a "special" 10% off via a discount code which they can use at checkout.
The thing to remember with this campaign is that the visitor has left the site already, so we need to work extra hard to get them back.
Thus, in this example, we are offering a 10% off discount, but you may want to offer a free upgrade, extra bonus, free express shipping, etc. Then again, if you are using remarketing solely to build your brand, you may decide not to use any bonus at all and just run standard ads to build your brand's presence in the minds of consumers. It's up to you what you do, but try to be creative. The more options you try, the greater your chances of success.
Facebook Sidebar Remarketing
Setting up a Facebook sidebar remarketing campaign is incredibly easy. After you have installed the pixel on your site, just wait until enough people have visited your site and been added to your list. Once you have a sufficient list (with a minimum of 1000 people), you can create the campaign in a few minutes. Take a look at the shot below to see how easy it really is.
Setting up a Facebook sidebar campaign in Perfect Audience
Facebook News Feed Remarketing
While the sidebar is great and can be very profitable, the real action with Facebook is in the News Feed. And here again we are going to use a little teaser (a free tuner and online lessons) to help persuade people to come back to the site. Although it's not as simple as creating a sidebar ad, creating a decent News Feed campaign won't take you forever, either. You'll be able to get a campaign up and running in around 30 minutes.
Setting up a Facebook News Feed ad in Perfect Audience
General Web Remarketing
After creating the Facebook campaigns, it's time to create the web remarketing campaign. For this step, you'll need at least some graphics skills yourself or you will need to hire a graphic designer to help you create the banners. The idea is to create a number of banners (3 at a minimum), each with slightly different wording, different text, and different images and color schemes.
What you want to do is run all of the banners at the same time and test which ones are more effective. That way, you then can remove the least effective one, build new banners, and start the whole process again. So, you will be continually improving your results and driving up your ROI.
I have included a quick shot of some of the banners we made for Ukulele Mate below. As you can see, just keep it simple and to the point, and you will be halfway there:
Banners made for Ukulele Mate web remarketing campaign
Once the banners have been designed, simply create a "Web Retargeting" campaign. From there, it's as simple as uploading the images and inputting the target url.
Check out the image below to see this in action:
Creating a web remarketing campaign with Perfect Audience
Whole Site Remarketing Points to Take Away
You can create the three campaigns quite simply and easily. Try to think of a catchy offer to bring the visitors back to the site. Remember, they left in the first place so you need to go over and above to entice them back. Something like "free upgrade," "free shipping," or "limited time discount" work very well.
Strategy Three – Advanced Segmentation with AdRoll
The above two strategies are good examples of what is possible with a minimum of fuss. But while email remarketing and site remarketing are neat little tricks that can pull you a good profit, if you really want to get the best out of your campaigns, then what you will want to do is segment your visitors and show them targeted ads which specifically promote the product or service they were looking at.
Another idea is to target people who get to a certain part of the purchase process but go no further, such as someone who enters their information but doesn't buy the product, or someone who checks the shipping cost on a product but then abandons their cart.
Obviously, a lot is going to depend on how many visitors you have and what product or service you offer, but if you put your mind to it, I am sure you can think of many ways to entice people back to your business.
The site we are working with here is another e-commerce store called Lost Golf Balls.
Lost Golf Balls – an online retailer of used golf balls
What we are going to do is create a bunch of "segments" which will allow us to market to specific people depending on the urls they have looked at on the site. In the same way you segment an email marketing list, you also can segment your remarketing lists to get the best results.
Take a look below to see how AdRoll describes segmentation:
We are going to run two small campaigns, one of which will target people who have looked at the "srixon.html" page on the site and the other of which will target visitors who have looked at the "titleist.html" page on the site. In both of these campaigns, we are going to target people who have not completed a purchase. We feel these people are still in the "buying" phase of the cycle.
First, we need to create all of the relevant segments on the site. As you can see from the screenshot below, creating these segments is very easy, and you can have them all up and running in a few minutes.
Creating a new segment – AdRoll
After the segments have been building for long enough, we can go ahead and create the campaigns. The important concept to understand here is that we are going to "include" visitors who have viewed the relevant pages, and we are going to "exclude" visitors who have viewed those pages and then also viewed the success page on the site. This ensures that when the remarketing ads are running, they will show to only those people who have not made a purchase on the site.
Take a look below to see how easy it is to set up the Srixon campaign.
Setting up an advanced segmentation campaign – AdRoll
And, below, you can see how easy it is to create the Titleist campaign by just following the same process of "including" and "excluding" the relevant segments.
Setting up an advanced segmentation campaign – AdRoll
As you can see from both of the above screenshots, we now can run targeted ads specifically aimed at these users. For example, we know that they are interested in Titleist and Srixon golf balls, so we can run ads at them offering "special bonuses" on these products and other fun ideas.
The whole point of advanced segmentation is to serve relevant ads to the relevant visitors.
Advanced Segmentation Points to Take Away
To really get the best out of your remarketing campaigns you will want to set up advanced segmentation on your site. By doing this, you can target users with ads showing the exact products and services they were viewing. You also can target them based on the stage of the purchase process they completed. By taking the time to set up and run this type of campaign, you'll put yourself in position to gain the most from your remarketing.
Conclusion
Don't get me wrong, these examples really are only the tip of the iceberg when it comes to remarketing. If you are thinking about taking the plunge, spend a little time thinking of some creative ideas and formulating a strategy in your head. Then, choose a platform which suits your business. I hope to hear some killer success stories from you in the near future.
GOOD LUCK and happy remarketing!
About the Author: Stephen Walsh is the director of Lightship Digital and works with ecommerce stores and SME's to improve their conversions and drive improved value from their marketing spend. You can contact him at Lightship Digital or say hi on Google+ and Twitter.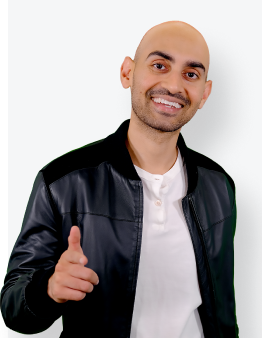 See How My Agency Can Drive More Traffic to Your Website
SEO - unlock more SEO traffic. See real results.
Content Marketing - our team creates epic content that will get shared, get links, and attract traffic.
Paid Media - effective paid strategies with clear ROI.