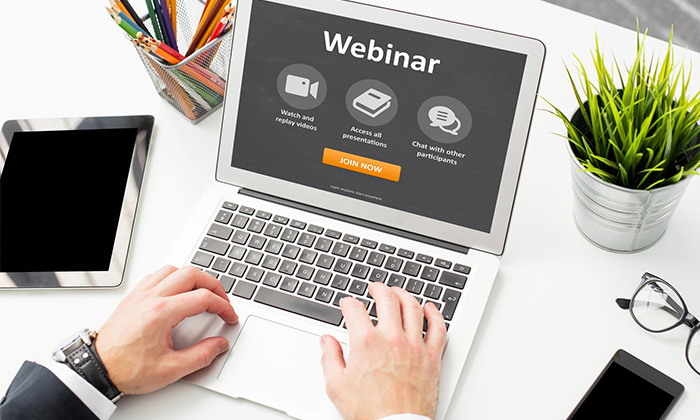 Everywhere I turn, someone is promoting a webinar.
I have attended my fair share of webinars. Just like many others, I had left a few events halfway through the presentation.
After all, if the content isn't engaging and adding value to my life, I have better things to do.
Do I sound jaded? I'm not the only one.
With more businesses hosting webinars, attendees are becoming savvier.
Your audience isn't just paying attention to the webinar content alone either.
They have high expectations for the entire process, from signup to follow-up. It needs to be carefully orchestrated to make an impression and deliver an impact.
If you want to generate high-quality leads that are more likely to convert, you need to pay attention to every step and every detail.
Luckily, hosting webinars is still a great way to attract potential customers when done right. (No need to scramble for the next bright, shiny object yet!)
Read on to see how to get the most out of your lead generation webinars.
Why use webinars for lead generation?
Producing high-quality, content-rich webinars takes time and effort. Why should you bother?
Here are some very good reasons why webinars are ideal for generating high-quality leads.
Establish trust and credibility.
Hosting a webinar positions you as an authority and helps you stand out from your competitors.
Also, people want to do business with people they know, like, and trust.
Unlike sharing a video or publishing an ebook, webinars allow you to interact with the audience, build rapport, and put trust-building on the fast track.
You can address any question or concern on the spot, show the audience your unique perspective, and pull those who are drawn to your approach further into the funnel.
Capture high-quality leads.
Webinars aren't just good for getting you lots of subscribers. These leads also tend to be more responsive and of higher quality.
People who go through the trouble of registering for and watching a webinar are seeking meaningful connections with a brand or in-depth information on a subject matter.
Webinar attendees are more engaged and more ready to take action.
Not to mention, people tend to be more willing to share their information because of the higher perceived value of a webinar.
It gives you the opportunity to collect more customer data during the registration process.
Get leads from anywhere.
Seminars have been a tried-and-true lead generation tool for many businesses.
However, in-person seminars are location dependent and involve expenses such as the rental cost for a venue.
If you sell to customers from anywhere in the world, there's no reason to limit your lead generation efforts to specific locations.
Webinars allow you to reach prospects from all over the world so you can expand your customer base and lower the cost per lead.
Even if you have a large local clientele, attending a webinar is more convenient for your prospects, so you're likely to generate more leads.
Open up partnership opportunities.
Webinars make it easy for you to partner with other brands who share a similar audience and offer complementary products or services.
Not only can you provide more value for the attendees by combining knowledge, but you also can tap into your partners' email lists to grow your leads.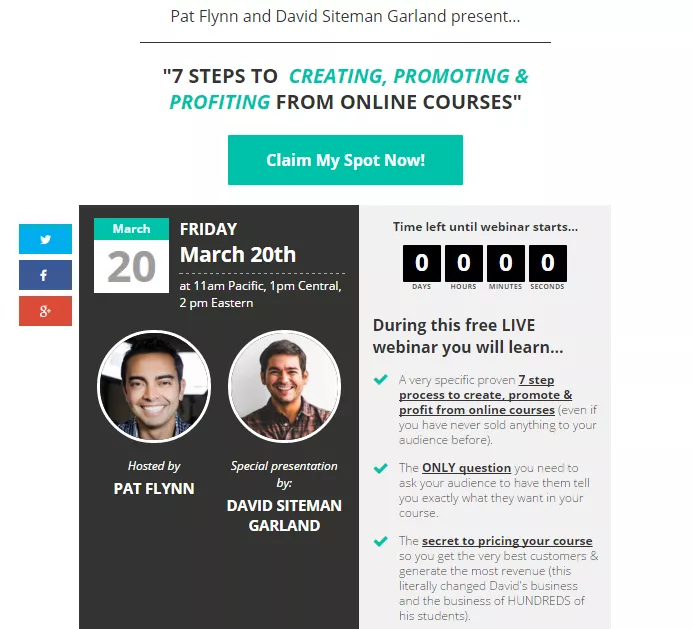 How to run successful webinars for lead generation
Now that we agree that hosting webinars is a great way to grow your leads, you may be wondering where to begin.
People expect webinars to be polished, professional, and content-packed. This may sound intimidating, but don't fret.
A little planning will go a long way to ensure that your webinars are of high quality while meeting your business objectives.
Define your objectives and audience.
For lead generation webinars, you're targeting an audience relatively new to your brand.
Maybe they signed up after seeing a Facebook ad or heard about the event from their friends or your partners.
For these leads, spend some time on the webinar to "warm them up," build rapport, and share your brand story.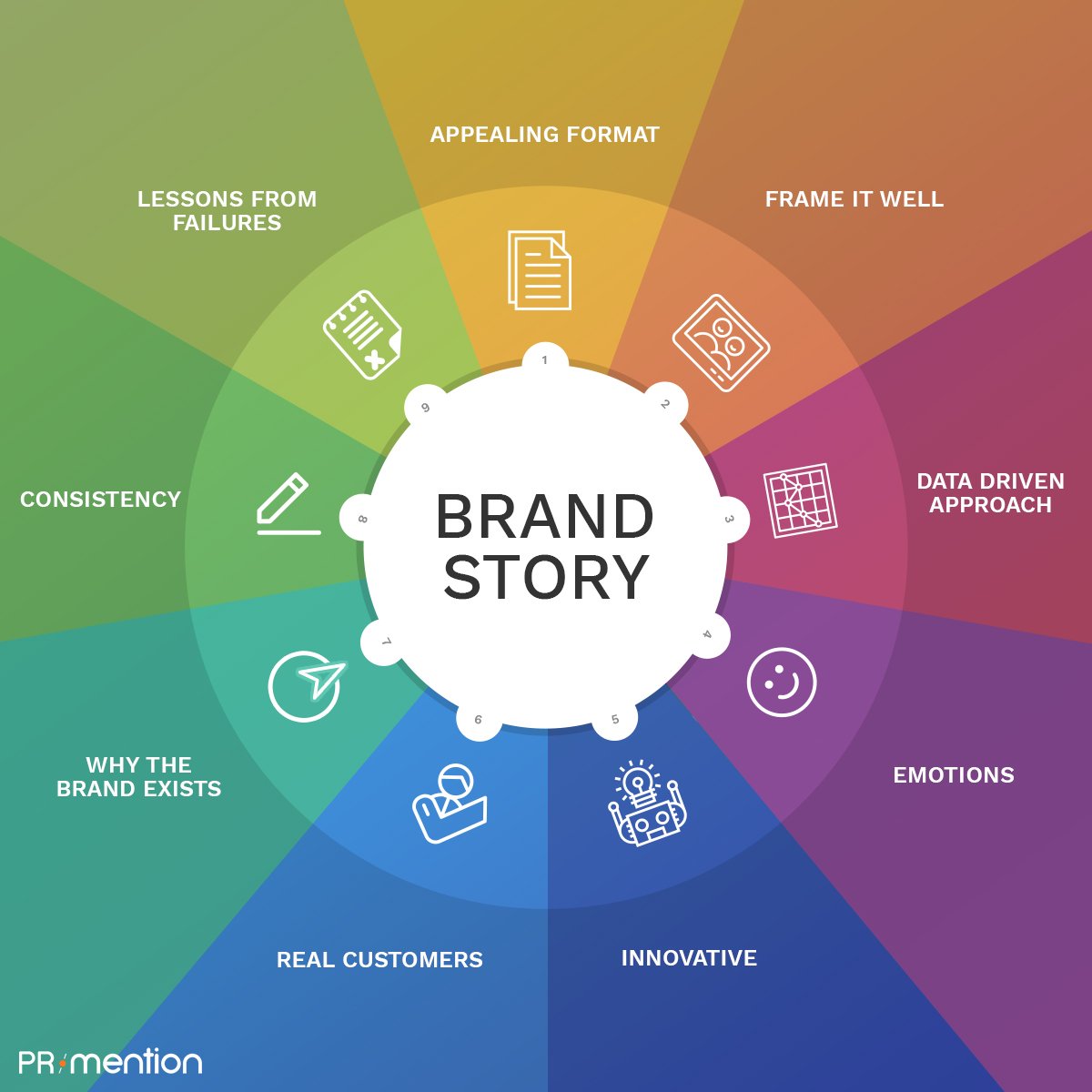 Maybe you're promoting this webinar to your email list, and most attendees are subscribers who are more familiar with your products or services but haven't yet made a purchase.
In that case, you may want to shorten the introduction and jump into the content portion quickly so you don't lose the audience's attention.
Define a buyer persona for your audience to help you structure the content based on their needs.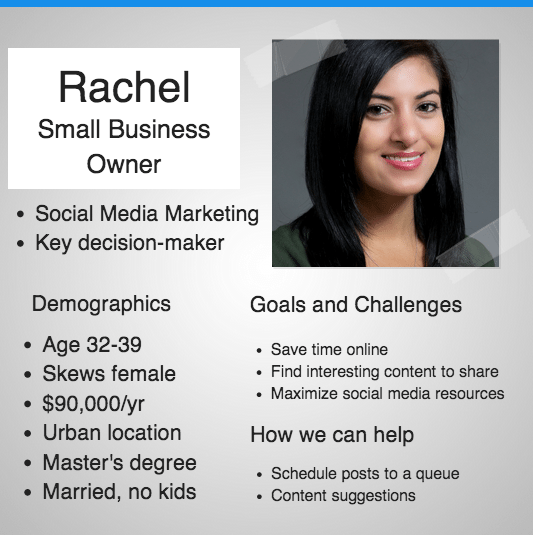 Also, use the customer journey to help decide on the type of content that's most appropriate for the webinar.
For a lead generation webinar, most of your audience is likely to be in the awareness stage.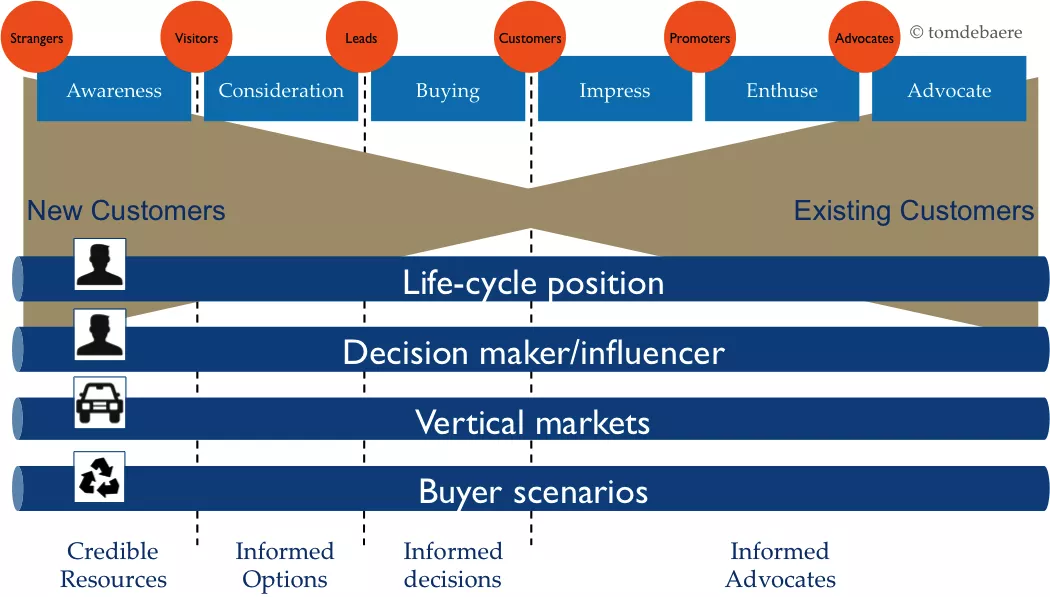 They're likely to be aware of their problems but not sure how to solve them.
Your content needs to educate the audience about the issue and introduce them to a potential solution, moving them from the awareness stage to the consideration stage.
After defining your audience and objective, you can assign metrics-based goals to measure success.
These can include the number of registrants, the conversion rate from registrants to attendees, the engagement rate during the webinar, and the response rate to the call to action.
Pick your partners.
If you decide to partner with businesses that share a similar audience and offer complementary services, you'll need to identify potential partners and do some outreach.
Bringing in a partner not only delivers a fresh perspective on the subject matter but also allows you to gain exposure to your partner's subscriber list.
For lead generation webinars, an effective strategy is to co-market the event to your respective lists.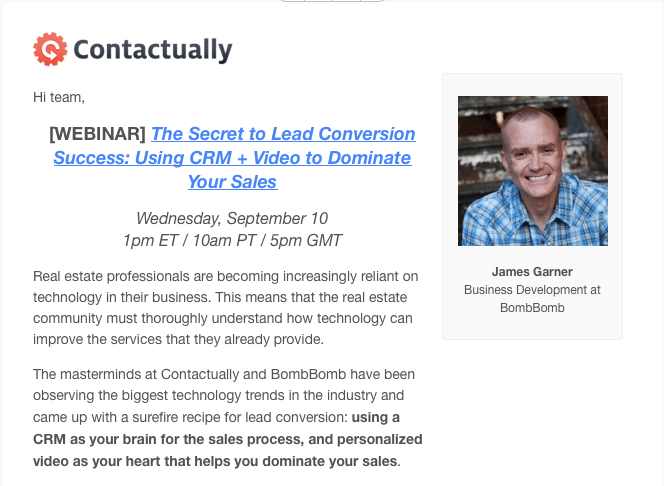 Pick your partners wisely to make sure you're approaching both the content and promotion strategy from the same angle.
Your products and services should be complementary, but they shouldn't directly compete with each other.
Last but not least, select partners that offer high-quality content, products, and services. Your reputation is on the line when you introduce them to your list.
Do some research on your potential partners' content, such as blog posts or past webinars, to make sure they're a good fit.
Don't forget to agree on a promotion plan to ensure that both parties hold up their end of the bargain.
Set up your landing page.
Obviously, you need a landing page to collect registrants' names, email addresses, and other information.
The landing page is an important part of the lead generation process.
It has to communicate why the visitors should sign up to your event within seconds, so make sure you follow these landing page best practices:
Include a compelling page title and meta description to boost your SEO ranking and click-through rate.
Add a short video to excite prospects and build rapport.
Use benefit-focused copy and a value-driven CTA.
Add social proof to reinforce your claims.
Include information about the speakers to build credibility.

Create urgency and scarcity. You can do this by limiting spaces. Add a countdown timer on the landing page to encourage visitors to take action right away.
Since the goal is to generate as many leads as possible, you're probably offering these webinars at no cost, so don't forget to mention that the event is free.
You can also ask for some additional information about the attendees to help you better segment your list, craft relevant content, and follow up effectively.
For instance, B2B marketers can find out about the attendees' company size and their roles in the company.
Use this opportunity for a reality check: are you getting the right kind of leads to register for your webinar?
If not, do you need to adjust the messaging of your promotional content so you can get the right potential customers in the door?
Promote the event.
You want as many high-quality leads attending your webinar as possible, so you need to spread the word at the right place to the right people.
There are many ways to promote your event. Here are some ideas:
Send email blasts to your subscriber list and your partner's list. Emails containing only the content and link related to the webinar tend to get the highest ROI.
Include a blurb about your event in your newsletters, blog posts, and social media updates with a link to the signup page.

Encourage your sales team to promote the webinar to their contacts.
Share the event with your loyal customers and ask them to tell a friend or colleague.
Use news releases to get media attention.
Put ads on newsletters read by your target audience.
Use paid online advertising, such as Facebook or Google ads.
Track the effectiveness of individual sources by creating a unique link for each of the tactics using Google URL Builder so you can put more efforts into what works.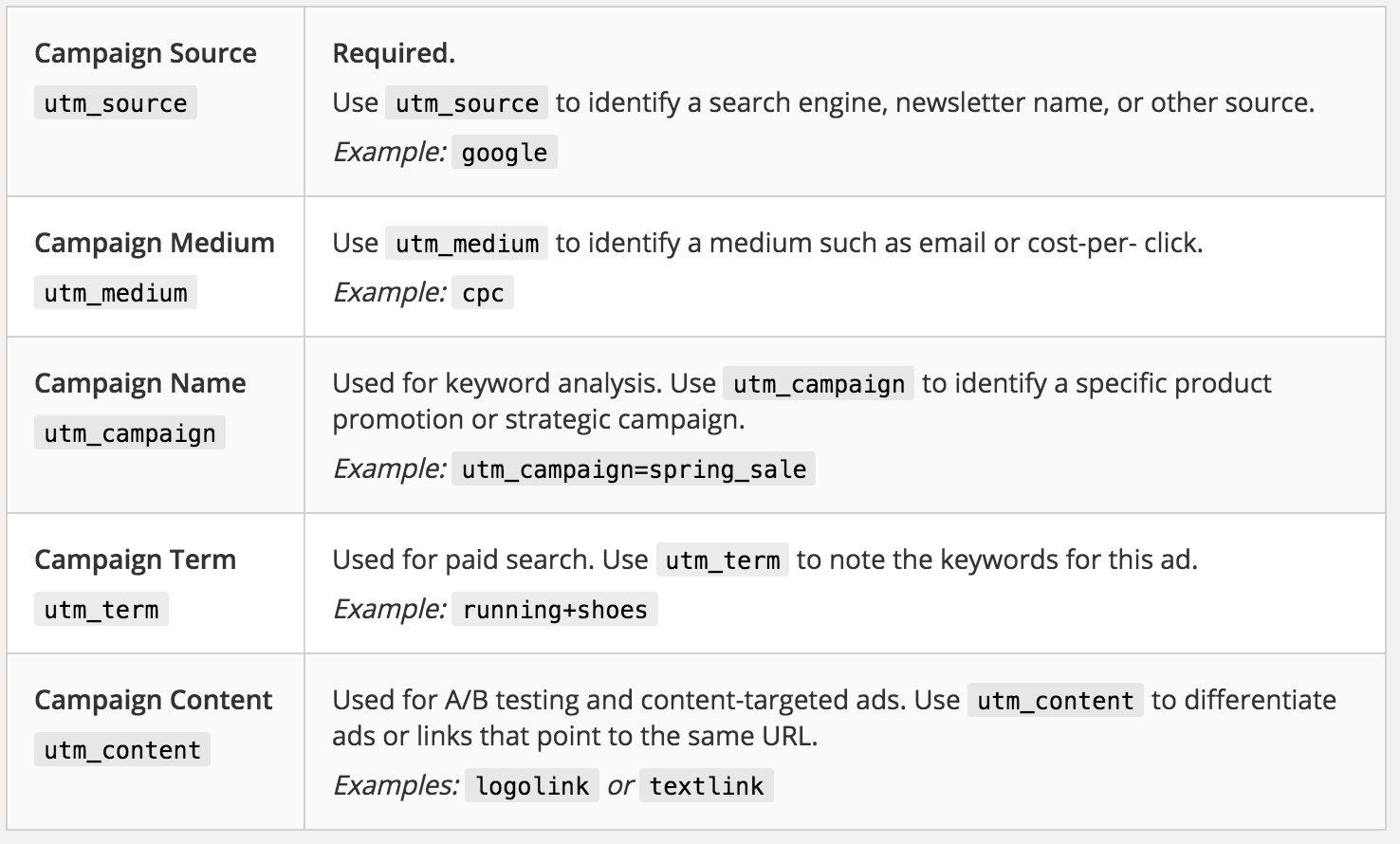 Build excitement and anticipation.
There could be days, or even weeks, between when someone signs up to your webinar and the day of the event.
If you want people to attend, you need to remind them and make sure they're excited about the webinar.
Schedule a series of reminder emails to go out a week before, a few days before, a few hours before, and at the time of the broadcast.
Besides communicating the date, time, and link for joining the webinar, you can also use the opportunity to build anticipation in the recipients.
Include a link to add the event to the attendee's calendar app.

Reiterate the benefits of the webinar.
Tell your brand story to foster relationships with new leads who aren't familiar with you.
Share additional content or resources that help the audience get the most out of the webinar.
Send participants to a simple survey to find out more about their challenges and questions. This will help you better tailor the content and increase the level of engagement.
Decide your webinar type.
Of course, we can't forget about the webinar content!
First, determine the type of webinar you're hosting, such as a masterclass, a demo, or a Q&A.
Your webinar's goal is to provide value and solve a problem. Choose a format that best suits the purpose based on the nature of your products as well as the audience's problems and concerns.
The masterclass is the most common format used by online marketers.
These webinars are knowledge-based. They allow you to address the audience's problem and offer action steps with full control of the agenda.
The demo is popular among SaaS companies. The content direction and level of detail should match the customer journey of the audience.
For example, if the audience is in the awareness stage, don't jump right into showing advanced features of the software and comparing it to other solutions.
For lead generation purposes, it's often effective to set the stage by listing out the pain points of your potential customers and showing them there's a solution (your product).
Then you can demonstrate how easy it is to overcome their challenges with your product.
You may not want to overwhelm the audience with the details of all the complex functionalities. Instead, get them excited by emphasizing the possibilities made available by the product.
Finally, you can do a Q&A session.
It's a great way to engage with your audience and build trust with transparency.
The questions asked by your audience are likely to be the common concerns or objections for your products or services.
Take note of the recurring questions to help you craft content for future webinars.
Prepare your presentation.
Next, create a framework for your webinar.
Here's a common structure for a 60-minute presentation: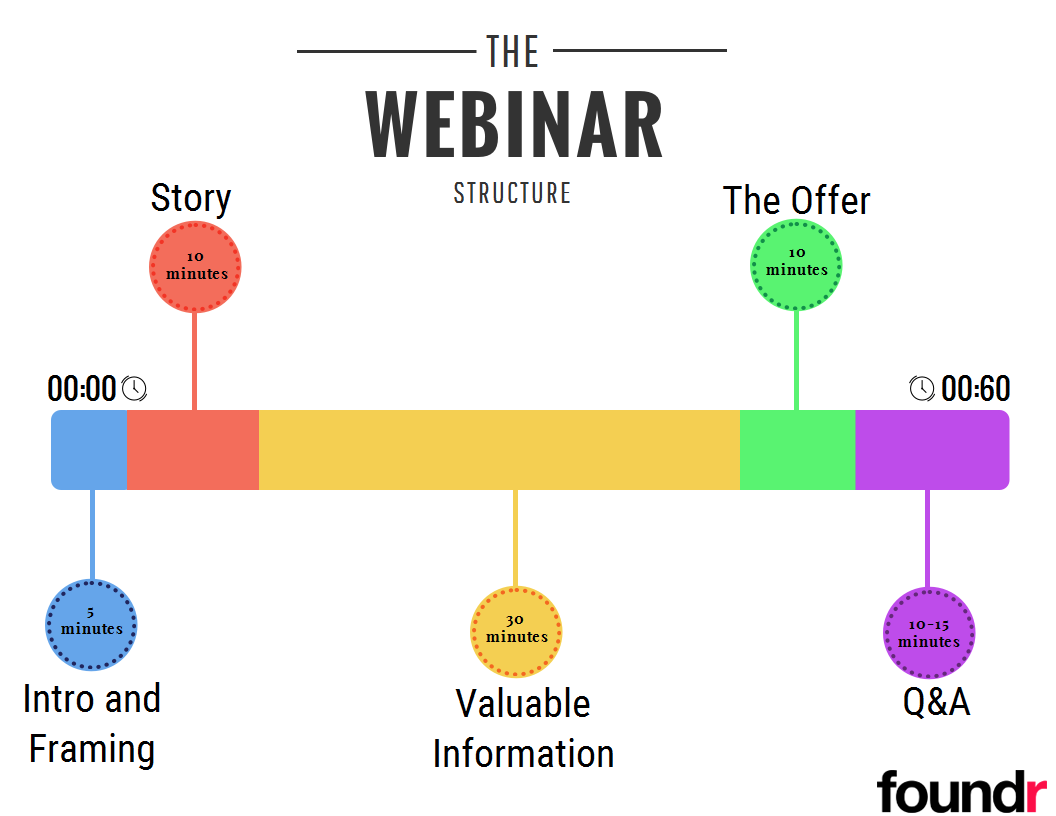 Intro and framing: Grab the attention of the audience right away. Set expectations and reiterate the "big promise" you plan to deliver.
If you're making an offer at the end, pre-frame it upfront. The transparency will help you gain the trust of the audience, which is particularly important for lead generation webinars.
Story: Sharing your story helps you build rapport and credibility. Your story should be relatable while giving context to your presentation. The "Hero's Journey" is a good storytelling format for this purpose.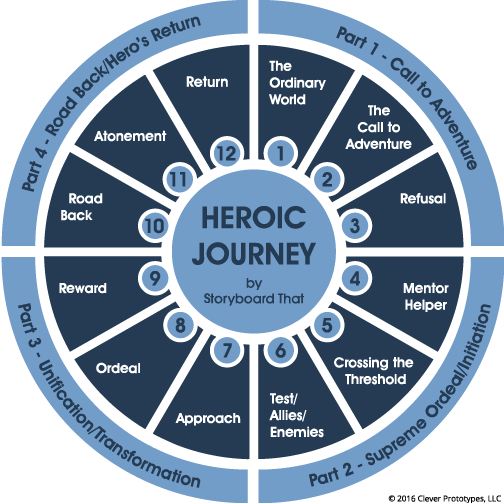 Valuable information: This is the "meat" of the webinar. Provide actionable content that demonstrates your expertise and shows how you can help the audience solve their problem.
Make them feel empowered by giving them the tools and strategies to take action.
Offer: It needs to align with the audience's customer journey and your business objectives. Start with designing the offer and "reverse engineer" the rest of the presentation from here.
Don't forget to add urgency to your call to action to encourage participants to take action right away.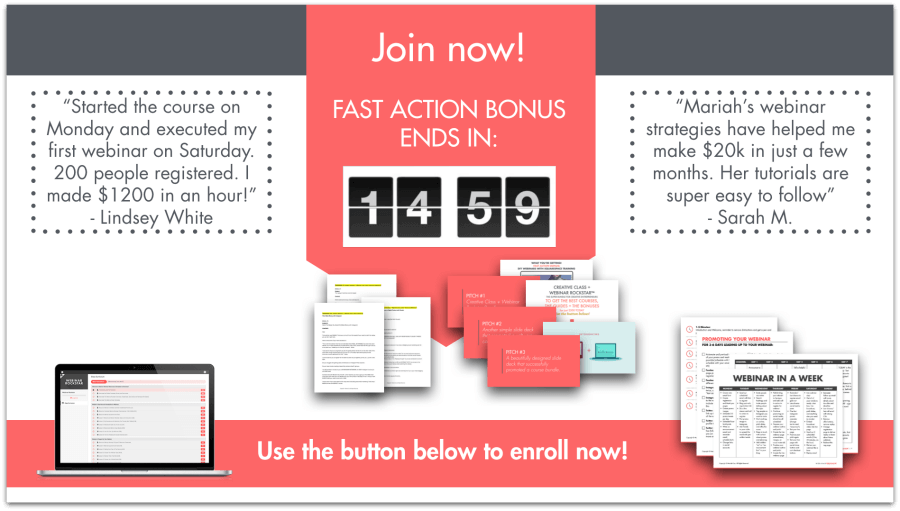 Q&A: This real-time interaction is a key selling point to entice people to attend the webinar live. It's a great opportunity to add value and build trust. You can also address any concern or objection about your offer to help increase conversion.
To keep the audience engaged, pace the webinar such that, every 10 minutes or so, you do something that requires the audience's response. You could ask a question or hold a poll.
Bake these interactions into your presentation so you don't forget to re-engage the audience at regular intervals.
Choose the right technology.
There are many webinar platforms on the market, so take the time to check out your options.
Some popular ones include WebinarJam, GoToWebinar, and Zoom.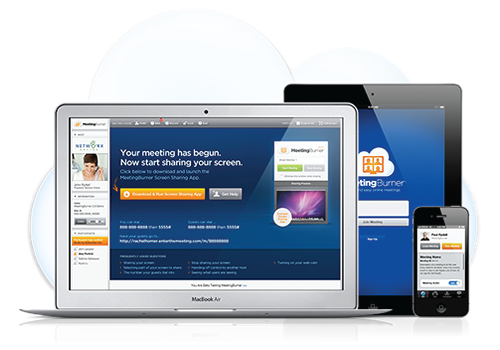 You should be comfortable with operating the software on your own (even if you decide to hire help) so you can handle any hiccup or last-minute changes when (not if!) they happen.
The last thing you want is a panic moment during your presentation that shakes your confidence and distracts your audience from the content.
Many software providers offer a free trial period so take them for a spin before making your decision.
In addition, make sure you have a fast and reliable Internet connection. Invest in a high-quality microphone to ensure good sound quality.
You don't want to look like a Minecraft person on your webinar!
Poor visual or audio can be frustrating and distracting, causing some audience members to leave the webinar before the presentation is over.
Not to mention, you won't be able to repurpose the recording (more on that later) and maximize your efforts.
Rehearse, rehearse, rehearse.
Run through the entire webinar with the technology you intend to use from beginning to end.
Do your test run in the same environment you plan to conduct the webinar to make sure the acoustics is satisfactory.
Have someone sign in as the audience (or a "guest") to ensure the broadcast function is working properly.
Test the software on different browsers and make sure you iron out the kinks before the event.
Practice using features such as chat, poll, and screen sharing. Technical glitches are distractions you don't need during the live event.
Rock your game day.
For lead generation webinars, your audience is relatively new to your business, so go the extra mile to instill confidence.
It's an opportunity for you to communicate your credibility, professionalism, and trustworthiness.
Situate yourself in a well-equipped and distraction-free environment in which you feel comfortable.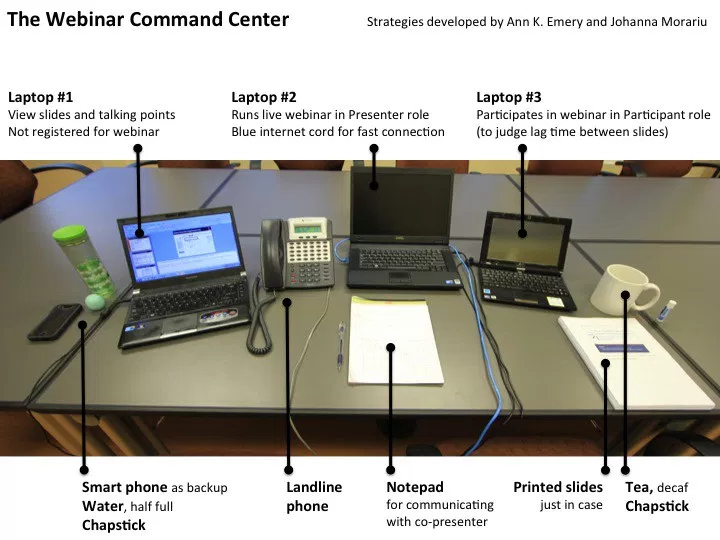 Don't forget details such as setting up a clutter-free background or having a glass of water handy.
To prevent any background noise or interruption, you can mute the attendees during the presentation portion.
Keep your webinar interactive by talking to your co-host or using functions such as chat, Q&A, and poll to engage with your audience.
You can use a designated hashtag to communicate with participants on social media platforms, such as Twitter.
Don't just read from the slides. Use them to pique the audience's interest and get them to listen to the presentation.
Most importantly… loosen up, and make it a fun experience for all!
Follow up post webinar.
The webinar is just the beginning of your relationship with the audience.
Getting the leads won't help your bottom line if they don't convert.
Plan a follow-up or lead-nurturing email series to send out to the registrants post webinar.

You can include a link to the webinar replay and information about the offer made during the event.
Some webinar platforms allow you to segment the list based on whether the recipients have attended the webinar and how long they stayed.
You can also share additional information that complements the webinar content to provide more value and further build trust with the audience.
Don't forget to pass the leads to your sales team so they can continue to nurture the relationships.
Design a process to help ensure that all the follow-up activities are implemented after each webinar.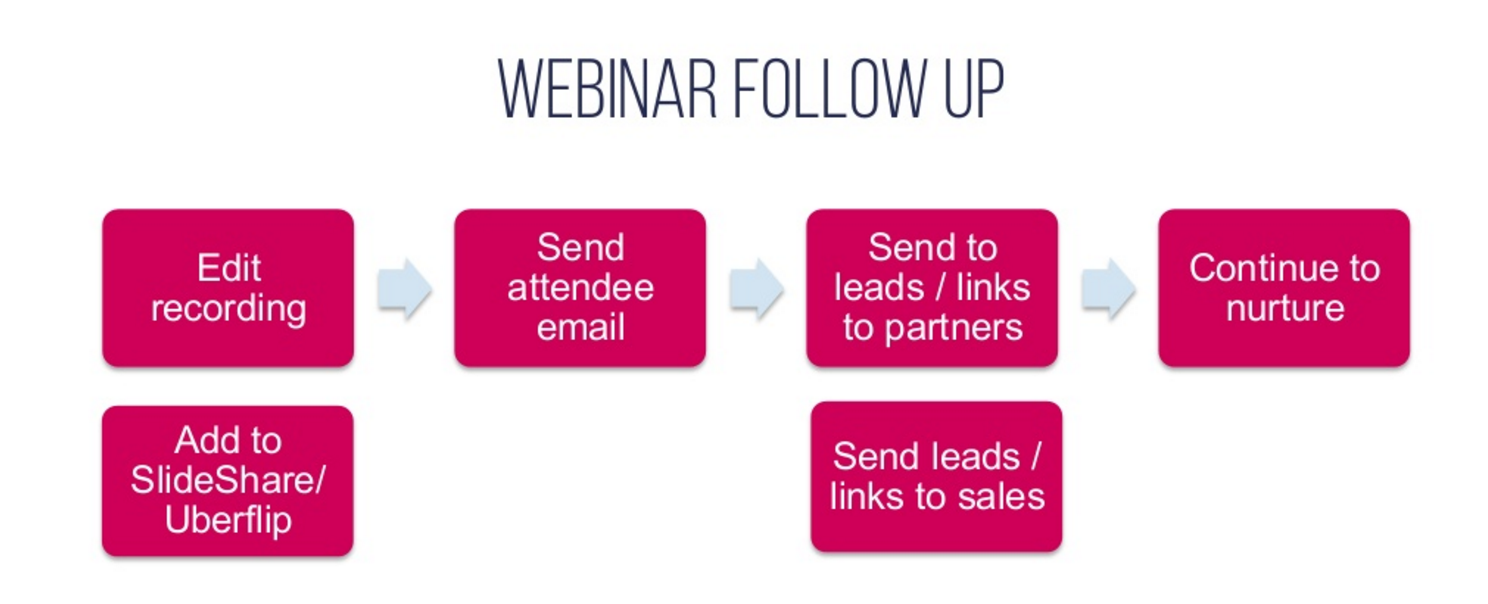 Make your webinar keep on giving.
You have put in a lot of time and effort into producing the webinar. Wouldn't it be great if it keeps on giving?
You can edit your recording (e.g., cut out mentions of specific dates or time-sensitive offers) and turn it into a piece of evergreen content.
Next, update your landing page and continue to use the video as a lead magnet.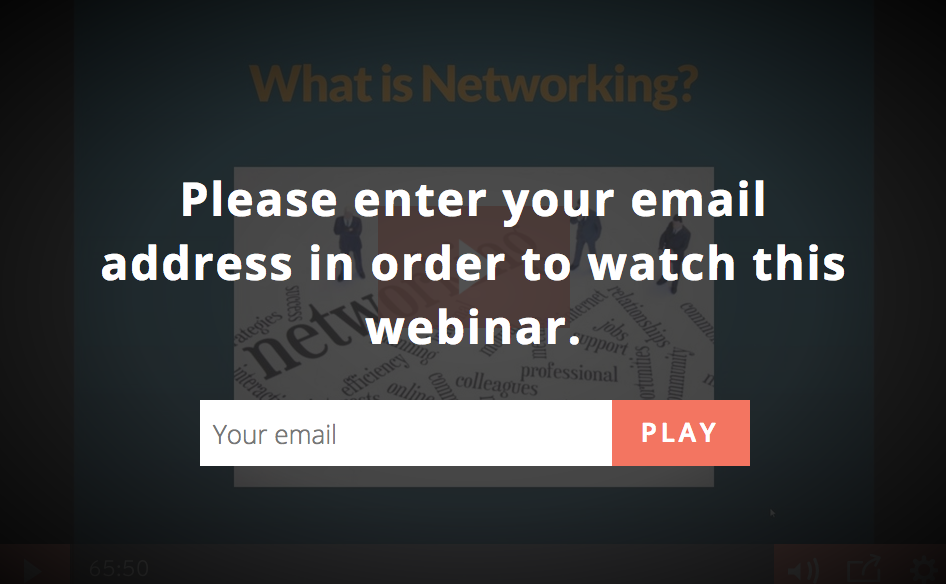 You can also repurpose the webinar materials for your content marketing. Use it for blog posts, infographics, audio clips, SlideShare presentations, and more.
Use snippets of the content in shorter format and end with a call to action that sends the readers to the signup page to get the full webinar recording.
Conclusion
Using webinars for successful lead generation is more than just switching on the webcam and talking.
Your presentation needs to be carefully orchestrated to build rapport, develop trust, and communicate credibility.
Remember that no matter how good a webinar is, the majority of the attendees won't turn into buyers right away.
Make sure they leave the webinar feeling satisfied with the information and part with a great impression about you and your business. (When in doubt, over-deliver!)
After you capture the leads, you need to continue the conversation and nurture the relationship with your audience.
They may become customers in the future or tell others about your products or services.
What's your experience in using webinars for lead generation?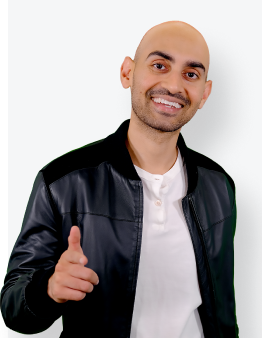 See How My Agency Can Drive More Traffic to Your Website
SEO - unlock more SEO traffic. See real results.
Content Marketing - our team creates epic content that will get shared, get links, and attract traffic.
Paid Media - effective paid strategies with clear ROI.
Are You Using Google Ads? Try Our FREE Ads Grader!
Stop wasting money and unlock the hidden potential of your advertising.
Discover the power of intentional advertising.
Reach your ideal target audience.
Maximize ad spend efficiency.