The growth of 21st-century businesses owes a lot to social media.
If it weren't for social media, my brand would not be what it is today.
Why?
Because these modern platforms have been pivotal for outreach, engagement, and development of authority.
There are millions of businesses out there. Social media makes them accessible.
It also separates the "weak" from the strong.
Digital presence is important.
But what's more important is knowing what the best methods are to leverage that presence in your favor.
If you aren't sure whether your social media methods are working, you are not alone.
In fact, a recent study has shown that 45.9% of small business owners are unsure if their marketing strategies work.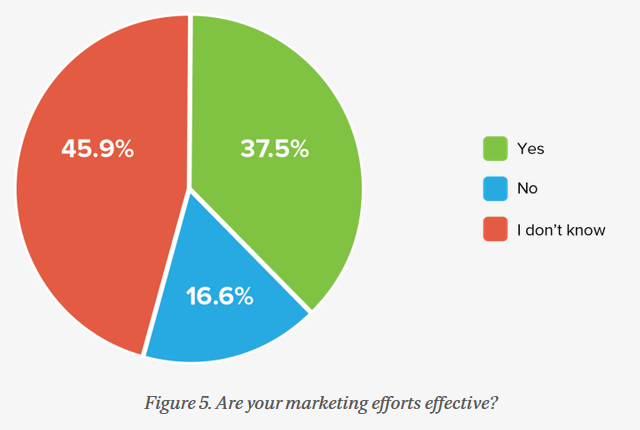 A further 16.6% reported that they know their strategies do not work.
That's a whopping 62.5% of business owners in total that are not confident in their methods.
Even the best of us remember those days. I sure do.
But I soon recognized the importance of getting the greatest return on my investment when it comes to social media.
Whether that's in the time I invested, resources I invested, or other's time and resources invested in digesting my own work.
If I had not recognized this and done what's needed to get the most out of each of those, I doubt my brand would have the impact it does today.
So, how do you separate yourself from the pack?
Optimize your social media use with hacks you have overlooked in the past.
What effect will this have on your business?
Measurable impact that will skyrocket the traffic to your site.
The potential of your social media is only untapped because nobody has taught you the most useful ways to harness it.
Until now.
1. Measure the analytics of your social media use
Progress is not made until you know what's working and what isn't, right?
Nearly 75% of small businesses are planning to use social media as part of their marketing tactics in 2018.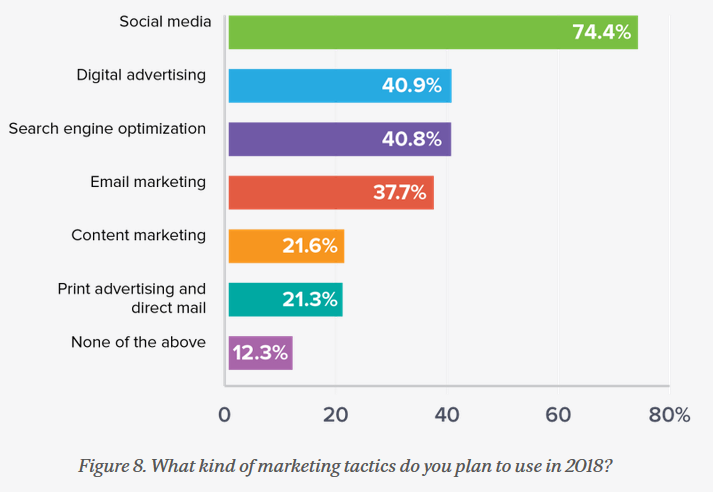 Collective efforts may likely be futile if the right data is not properly gauged.
Let's tackle this by focusing on how to gather analytics for your social media accounts.
I suggest initially establishing which metrics are most relevant to your specific business.
The next step is choosing which service to use to analyze the metrics you have just laid out.
While there are several freemium and premium options available to track and analyze your social media marketing, I am going to elaborate on a favorite of mine.
I admit it. I love data. The more, the better.
Cyfe is a comprehensive business dashboard that tracks all sorts of relevant data.
This will be of use to determine what is and isn't having a direct effect on driving traffic to your site.
This is an important part of finding what provides a true value return in your social media.
Here's an overview of what the social media tracking portion of Cyfe offers: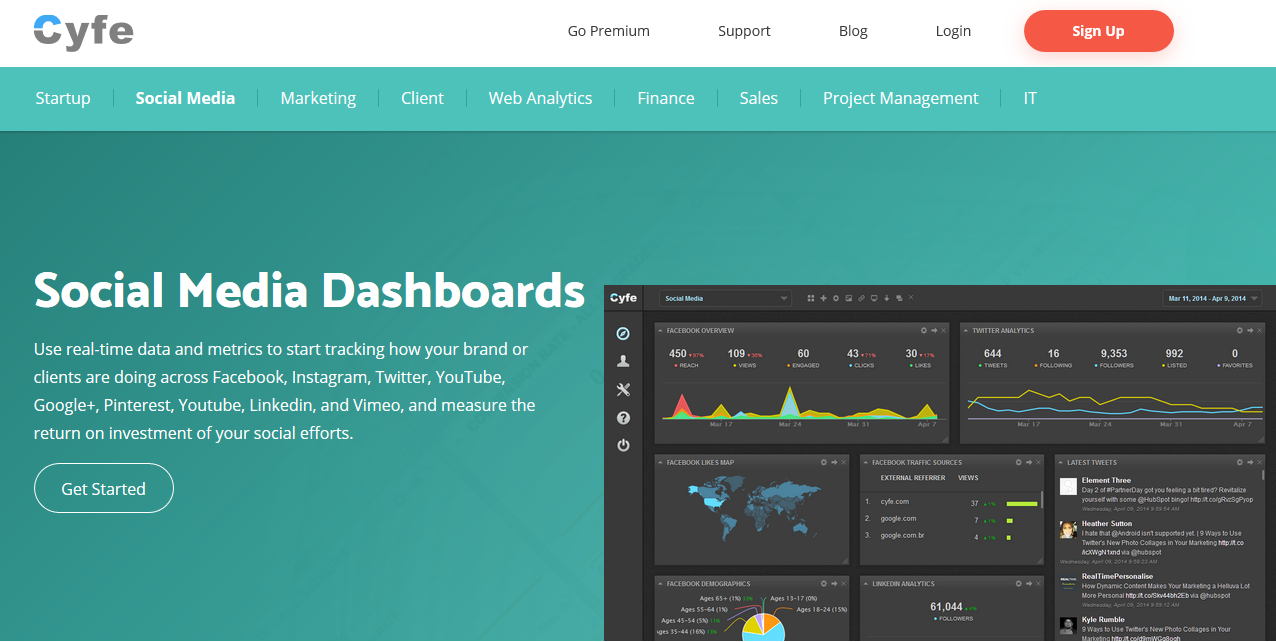 It will show you relevant insight into metrics, engagement, and even measure your return on investment (ROI) of your social media use.
This is just one of nine separate individual dashboards Cyfe offers to track. You can click through to get an idea of what the full package provides.
For this, I'm only focusing on how it will help measure your social media efforts.
While there is a premium subscription option of $20 per month, there is a free version you can use to get a feel for things without making any commitments.
Let's sign up.
First, go to www.cyfe.com and locate the "sign up" button, in one of two places:
Both buttons require you to provide the same information.
Enter your name in the designated area. Next, enter your professional email. Finally, choose a secure password.
Pretty simple, right?
I suggest recording your login information in a safe place, although account information may be recovered if needed.
Click the "sign up" button and get started.
You will start off with a blank board, directing you to get started by adding the widget relevant to what data you wish to track.
Click where it designates, seen here:
A window will show in your browser, listing neatly organized widgets. It opens to the featured list.
You will become familiar with which widgets are right for the metrics you wish to measure as you explore different options.
Here are the categories I suggest starting with that will help track your social media use and its effect on your traffic: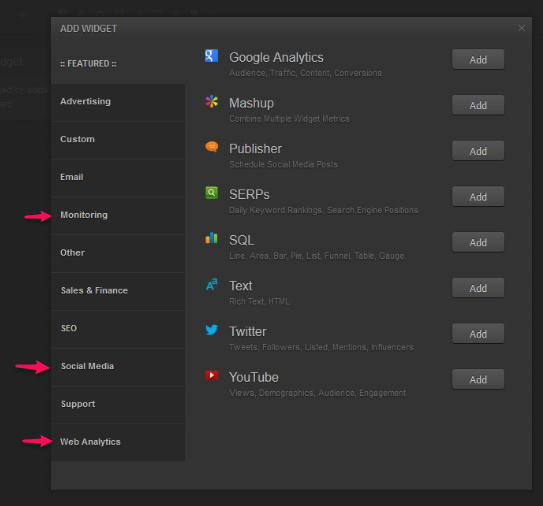 Monitoring and site analytics will generate real-time data and provide insight into how users are reacting to your content.
This will make it easy to know what content they respond best to and how much your traffic increases as you implement these hacks.
The social media section will manage individual analytics for each of your social media accounts. This will make it easy to collect relevant data.
Add whichever ones you feel are relevant to the metrics you laid out.
Use this service to track what does and doesn't get the ROI you are looking for. It does the math for you.
Attaching a dollar amount to your social media efforts is essential in today's digital world.
Just see what Arizona-based bicycle manufacturer, State Bicycle Co found.

They discovered 12% of their website traffic comes from Facebook. That's a fifth of the cost per click compared to other channels that they use.
The best part?
$500,000 of sales came from Facebook coupon codes.
Now, let's switch gears.
2. Use plugins to harness the power of mobile sharing
So, what's the next step?
Giving your audience the ability to share your content easily and quickly without compromising design and usability.
Since the start of 2018, it's reported that there are 3.196 billion active online social media users worldwide. This is up 13% year-over-year.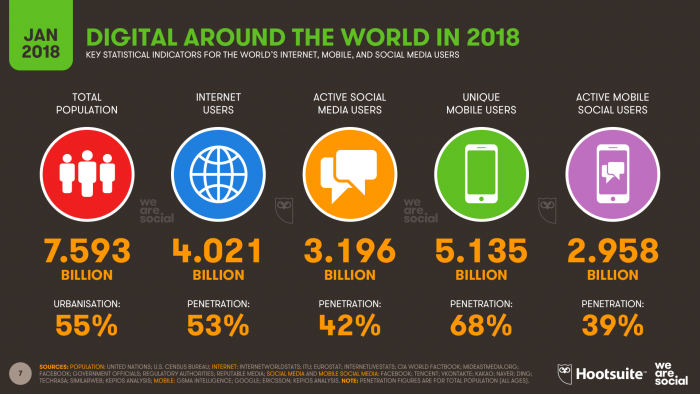 Of 5.135 billion unique mobile users worldwide, 2.958 billion are active mobile social users.
Meaning, 57.6% of all worldwide mobile users are active social media users.
Mobile users also outrank Internet users by over one billion. That's a whole lot of zeros.
What I am getting across here is not only the sheer magnitude of active social media users.
It's also how many are mobile users. Which is the majority.
Why is this relevant?
Sharing content is more often conducted by mobile users rather than Internet users.
We know this because it's projected that 70% of digital media time is mobile.
This means that the approach to how your audience can share your content should always cater to mobile users.
Especially considering 95% of adults in the US have a cell phone of some type.
Over three-fourths of those are smartphones.
I have said before that the harder it is for an audience to share your content, the less likely they will.
To set yourself up for success, use plugins on your blog to make sure your content can be easily shared across any device.
But especially mobile.
A majority of social share buttons that float to the side of content are either lost offscreen or cover your content's text when read on mobile devices.
Take a look at these social icons on mobile compared to desktop.
Mobile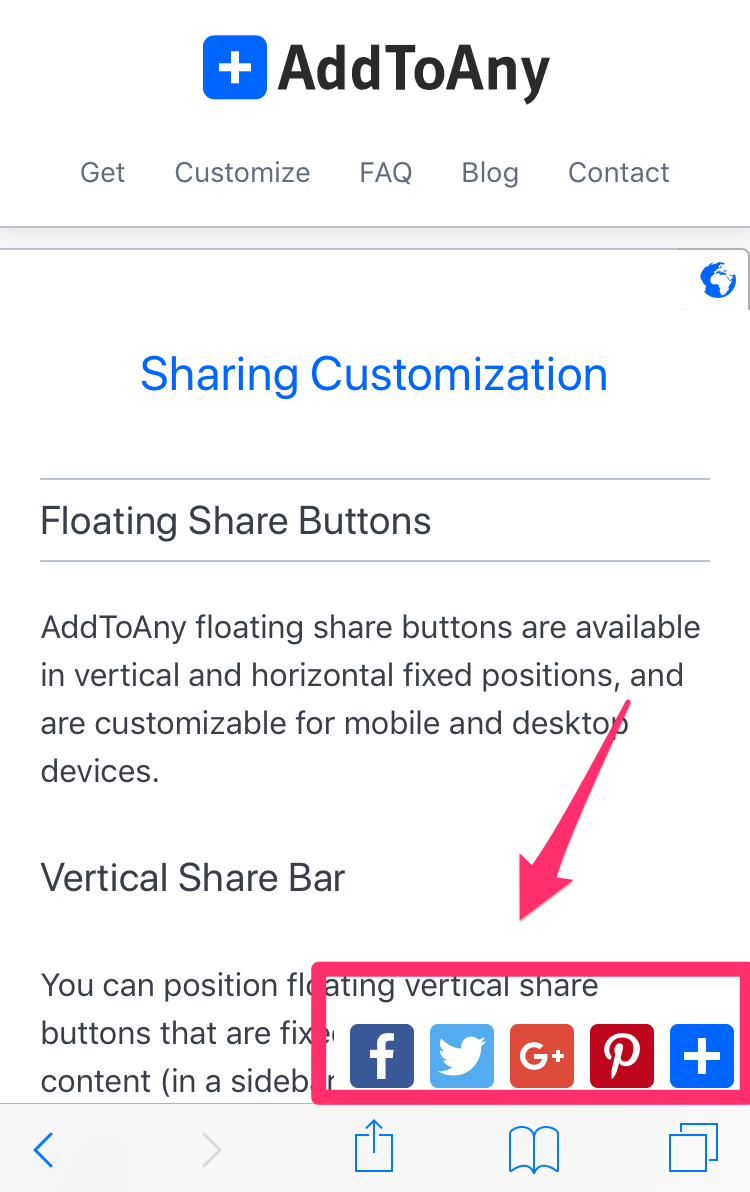 Desktop
Nobody is going to read what they can't see on mobile, right?
My favorite plugin that solved this issue and helps promote content sharing across any device is Warfare Plugins.
This is a WordPress plug-in launched in 2014 that offers three options: free, pro, and affiliate.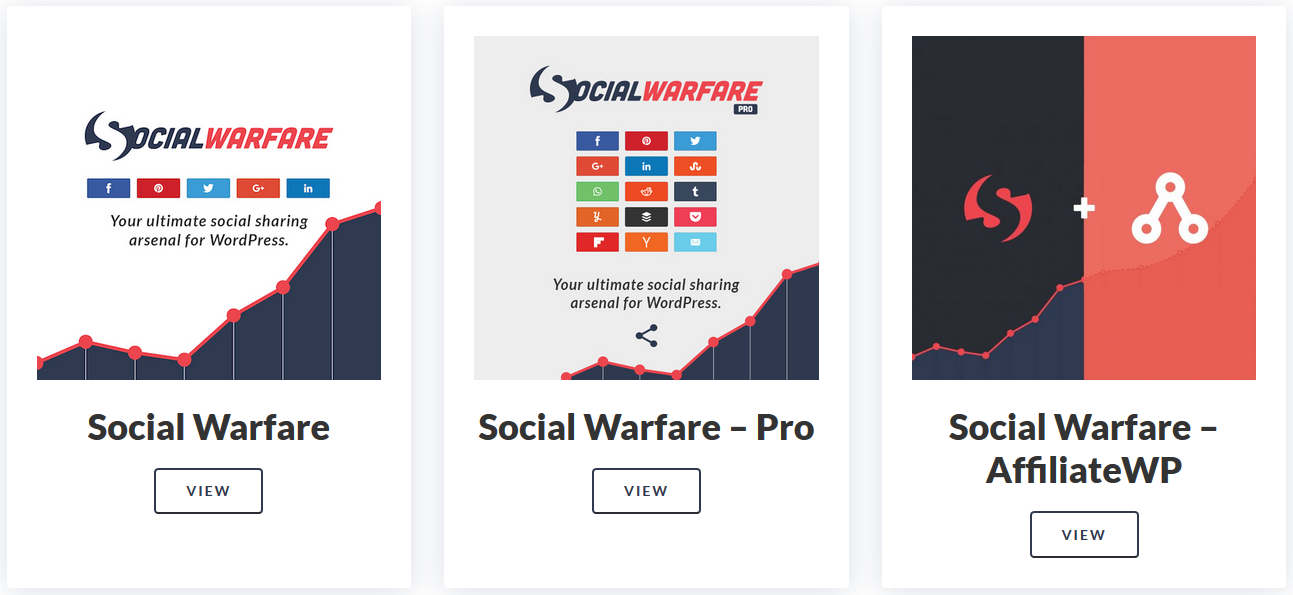 To begin installation of this plugin to your site, let's go for the free version first to see if you like it as much as I do.
First, go to www.warfareplugins.com/products/ as seen above.
Next, click on the "VIEW" button seen under Social Warfare of the three options.
This will take you to the landing page for the free version of Warfare's plug-in. Scroll down, just a little, and you will see this:
To the right, you will see License Options.
Underneath that is a button that says, "FREE DOWNLOAD."
Click on this button, and it will redirect you to the official WordPress site where the free version of Social Warfare is hosted.
When you are ready to download, click here:
A pop-up will show saying that you have chosen to open social-warfare.2.3.5.zip. This is the name the current version of the program.
Select the option to save the zip file and press OK.
After you have the file saved and have located it, you are ready to complete the installation directions outlined by the developers.
Once installed, you will be able to use the Social Warfare plugin to optimize and customize content shares across any device.
You will even be able to collect individual analytics per post, courtesy of their data-tracking for each piece of content.
81% of marketers plan to increase their use of original written content because it is key to constant traffic from new and existing subscribers.
3. Manage a successful social media editorial calendar
Now that you are tracking metrics important to your company and have made your content easily shareable for mobile users, let's shift our focus to scheduling.
I want to make this clear: knowing the equation of what can make content viral is only half of what it takes to have an actual impact in making content go viral.
The other portion is timing.
And consistency in both quality and posting timeframes.
Staying committed to a solid approach will increase your skill and impact year after year.
Social media and messaging accounts for 1 in every 3 minutes users spend on the Internet.
This means there is ample opportunity to capitalize on the attention users are willing to give to social media.
This also means that you must keep the content you share current, consistent, and maintain a standard of quality.
First, you need to set up your calendar.
One of my personal favorite ways to do this is a mixture of a Google spreadsheet, Google Calendar, and Trello.
Trello even built this social media editorial calendar template.
Check out how these three services are synergistic to each other with step-by-step directions in setting up your editorial calendar.
Proper use of these tools will help make you a powerful influencer.
Now that you have a functioning system on hand, I am going to show you how to cater it to social media and generate loads of traffic to your site.
Of over 400 social media leaders interviewed, a resounding 84% track and measure the effectiveness of their efforts in utilizing social media.
29% are still attempting to prove and/or justify that using social media translates to actual value.
It's a matter of understanding how often to post and what material to share with your followers.
Sharing at the right frequency with quality content, consistently delivered.
This is ultimately what gets any of us top marketers the most traffic to our sites.
This will streamline your process and ensure your content engages users and spikes traffic.
Research on 14 different studies conducted has compiled the average of how often and what time to post on leading social media sites.
Here are the stats:
Facebook: 1-2 posts per day between 1:00 PM – 4:00 PM

Bonus: Curate or reshare a post every other day.

Twitter: 1-51 tweets per day between 2:00 AM – 10:00 PM

Bonus: Retweet or curate around seven tweets a day.

Pinterest: 3-30 pins per day, with one pin every hour between 2:00 AM – 4:00 AM, 1:00 PM – 4:00 PM, and 8:00 PM to 11:00 PM

Bonus: Repin or curate a minimum of five pieces of content from others every day. Some even suggest that 80% of pins shared should be from sources other than your own blog.

LinkedIn: 0-1 posts per day between 10:00 AM – 11:00 AM

Bonus: Curate or reshare a post every other day.

Google+: 0-3 posts per day between 9:00 AM – 11:00 AM and 12:00 PM – 1:00 PM

Bonus: Curate or reshare one post every other day.

Instagram: 1-3 posts per day between 8:00 AM – 9:00 AM and at 2:00 AM

Bonus: Only curate posts when necessary and if it is beneficial to your audience.
Make sure that your content is engaging, one-of-a-kind, and relevant.
This will optimize your interaction with followers and drive the right traffic to your site.
Buffer is an ideal example. They increased their blog visits to 1.5 million with social media posts like this.
Driving traffic and generating leads is the biggest content challenge, according to 63% of marketers.
4. Launch original content, data, and executive insights
I have shown you how to hack into your social media, use plugins to make your content shareable, and how and when to manage your social media editorial calendar.
So, what's left?
The final trick is publishing content that performs better than anyone else's.
Because, let's face it.
There are over eight billion gigabytes of data uploaded and downloaded every year.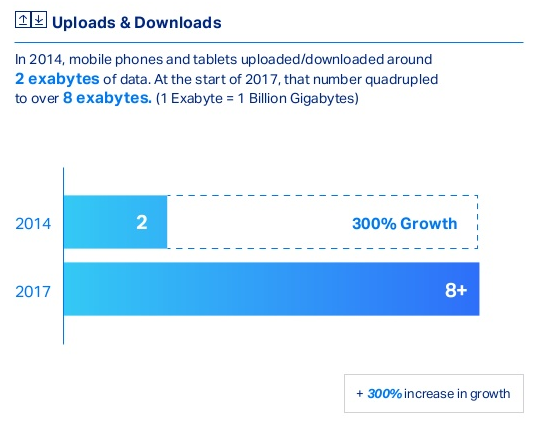 This essentially equates to one gigabyte of data for every human being on Earth every year and growing.
This is a 300% increase in growth in only three years and it's only just started.
It's projected that by 2025, 463 billion gigabytes of new data will get created every day.
Wow, right?
That's staggering.
I'd go so far as to say mind-boggling.
How in the world are we supposed to stay competitive when the markets flood with so much data at such high rates?
Easy. You don't stay competitive.
Instead, you lead.
Like Pillsbury did with their Crescent-Wrapped Chicken Parmesan video. This video has over 1 million shares since January 2017.
Or, consider how Wendy's got the most retweeted Tweet in history with help from Carter Wilkerson.
Creating content as compelling as this gives others a choice: to compete or not compete. No other way around.
86% of leading B2C marketers use content marketing.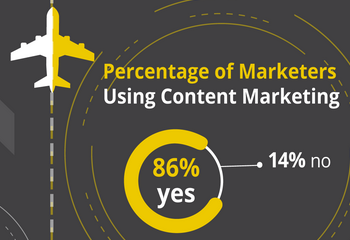 For B2B, it's even higher – 91%.
Position yourself as an authority in your industry.
If you don't, someone else will.
It's calculated that content leaders who are a voice of authority in their field receive 7.8 times more traffic than those who don't.
After all, that's why you came here, isn't it?
Curating your own, original content that utilizes the social media hacks I have outlined for you is what will ultimately set you apart from the pack.
Easier said than done is what I have heard a lot of in the past.
I am here to burst that bubble. In fact, that's what a lot of the material I have written over the years aims to do.
No, really.
I have written an outrageous amount of original content telling others how to write their own original content. Just take a look at this.
And, for good measure, here is a video on how to write engaging content for boring industries:
Better content has the potential to drive traffic to a blog by up to 2,000%.
Sure, you'll need to invest your time (if you've got the skill set) and/or resources (if you'd rather outsource), but is it worth it?
Yes.
Yes.
Say it with me.
Yes, it is.
Conclusion
Social media is the first invention to unify brands directly with consumers.
So, it's no wonder there's such an influx of business owners searching for ways to ensure their social media efforts return the greatest ROI and boost their site's traffic.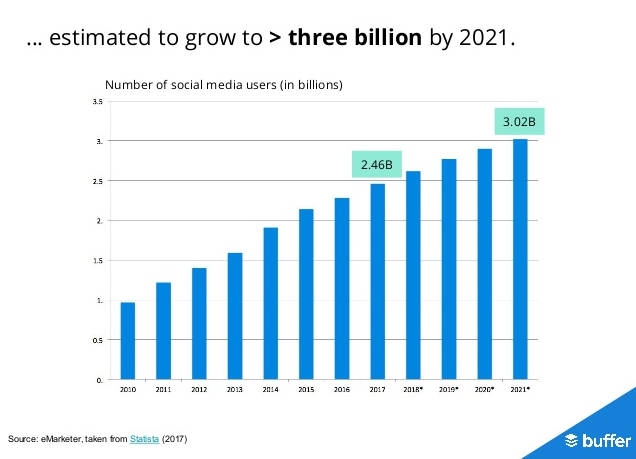 In this article, I outlined four hacks you may have overlooked that will have direct, positive impact on the traffic your website brings in.
First, I walked you through a step-by-step process on how to get Cyfe ready to track relevant metrics and analytics for your content.
This is important because you must know what is and isn't working in order to know which methods are worth your time and which ones need a different approach.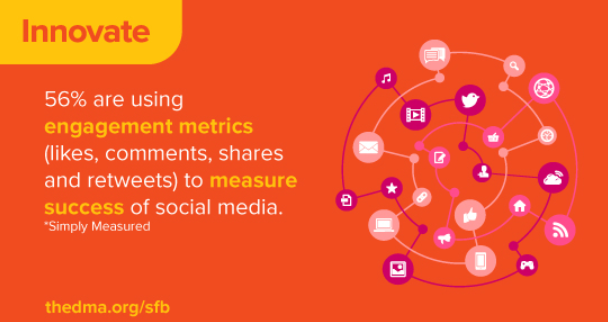 Second, I explained why optimizing for mobile users is so necessary.
Third, I outlined how to manage a successful social media editorial calendar.
This will keep your content publishing organized, consistent, and reliable while optimizing the amount of interaction your social media use receives every time you post.
Fourth, I put into perspective how much data consumption there is and why it is so important to position yourself as a voice of authority.
Every single one of these social media hacks has a common denominator.
Driving engaged traffic to your site.
The happier your followers, users, and clients are, the happier you'll be.
This is a fundamental truth when it comes to business.
One that I operate by still to this day and always will.
Which social media hacks have you used to skyrocket your traffic?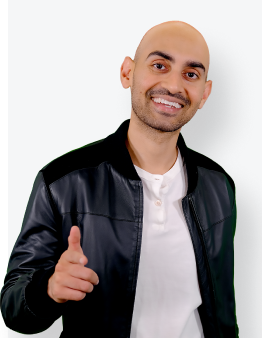 See How My Agency Can Drive More Traffic to Your Website
SEO - unlock more SEO traffic. See real results.
Content Marketing - our team creates epic content that will get shared, get links, and attract traffic.
Paid Media - effective paid strategies with clear ROI.