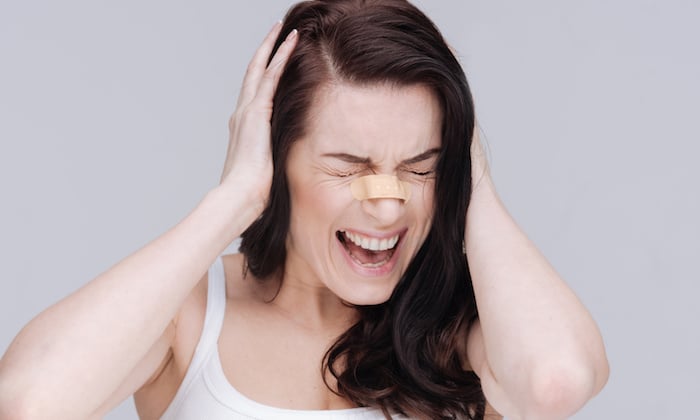 If you spend any amount of time online, you will run into criticism.
Criticism comes in many forms: bullies, rightfully annoyed customers, bored teenagers, and plain old trolls who are just hoping to get a rise out of an entrepreneur or business owner.
As an online business owner, entrepreneur, and writer, I am no stranger to online criticism.
If you have read a few of my posts, there is even a good chance you've seen me criticized, and you have might have noticed my response is most often silence.
In most cases, silence is the best way to prevent escalation. You don't have to engage with people who don't agree with you.
This strategy is also what is right for my personal brand.
But it might not be what is right for your brand.
It might be in your best interests to respond to criticism and negative SEO, particularly if you have a service or brick-and-mortar business.
On the other hand, you don't want to end up on the news, like Amy's Baking Company did after their memorable blow up on social media following an appearance on Kitchen Nightmare in 2013.
The entire situation escalated way out of control.
So, why does the way you respond to online criticism matter?
Because, in a crowded market, a great customer experience is one of the most effective ways of setting your brand apart.
Happy customers will share their experience with people they know. In other words, happy customers help you build your business further.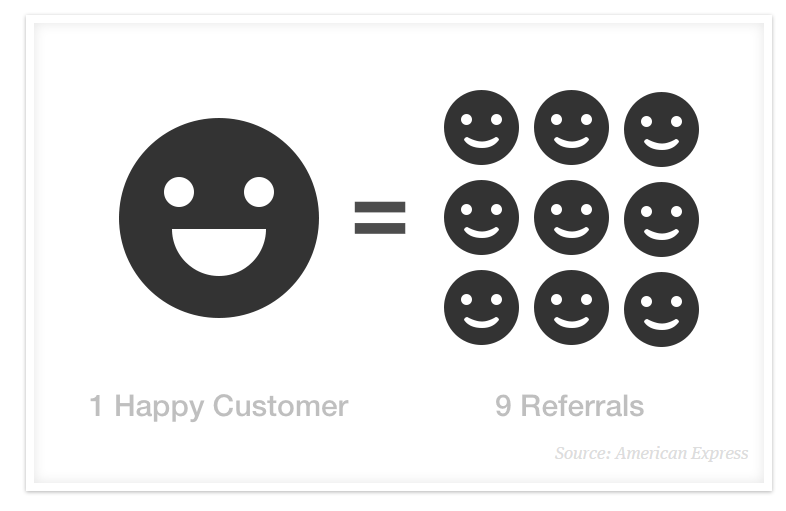 Here is why.
More and more customers are turning to social media to solve their customer service problems. Why is that?
Because, according to a study by eMarketer, customers get frustrated on the phone. In fact, 32% said it was the most frustrating customer service channel.
Long wait times, poor communication, and lack of resolution might all play a role in this perception.
So, because they don't want to call a brand's customer service line, customers turn to social media — where they spend a great deal of time already.
In fact, nearly 81% of the United States population has at least one social media account.
That number will likely continue to grow based on trends in the last decade, as shown by the following chart from Statista.
Okay, so tons of people are on social media, and they are frustrated by the customer support options via phone.
But what does responding on social media mean for your bottom line? Surely, it couldn't matter much.
You might think that more traditional forms of customer service would carry more weight.
Actually, responding on social media can have big implications for your bottom line.
According to research by Twitter, customers who received a fast response on social media were both willing to spend more money and are more likely to tell their friends about the experience.
For example, in this exchange, Southwestair responded to the customer in just two minutes.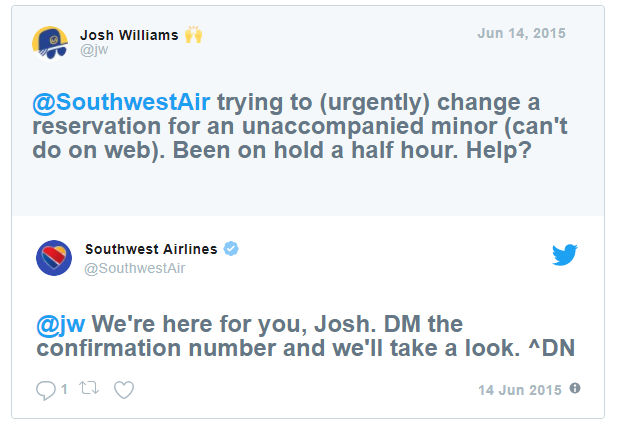 Responding to your customers' questions and concerns can make a huge difference in how you're perceived by the public.
Accenture found that, in the last year, 52 percent of consumers have changed service providers due to poor customer service.
That means that over half of consumers have turned to a competitor when they were displeased with customer service.
A report on customer engagement from Accenture estimated that the amount of lost revenue due to poor customer service is as high as $1.6 trillion.
I don't know about you, but I could use a cut of $1.6 trillion dollars.
Put simply, great customer service increases revenue and terrible customer service costs you money.
Happy customers spend more money on your business, and they tell more people about their positive experiences with your brand.
Responding to criticism online is one part of providing top-notch customer service. In addition to solving one person's problem, you show prospective customers that you value their time and their money.
Today, I want to share a few amazing strategies that you can use when responding to criticism online. My hope is that these examples will inspire you the next time you face criticism from customers.
But first, I want to dive into the different types of online criticism.
Types of online criticism
There are many ways to get feedback online — Facebook comments, blog post responses, Tweets, Yelp reviews, Google reviews, emails, private messages, and the list goes on.
Even just a quick Google search for the best Mexican food in your area will bring up hundreds of reviews.
Today, I want to focus on public forms of communication where others can see both sides of the conversation. For example, think about blog comments and social media comments.
Blog comments are a fantastic way to build a rapport with your readers, which is why I spend a lot of time responding to blog comments.
But they are also a way for others to share their criticism of your business, brand, or anything else they aren't pleased with.
Despite all the ways to communicate online, the types of online criticism tend to fall into just a few categories:
Bad reviews
Trolling
Bullying and threatening
Bad reviews can come in the form of 'official reviews' on sites like Facebook or Yelp, or comments on social media posts, like this one on Kohl's Facebook page:
In most cases, bad reviews are left by legitimate customers who are displeased with a product or service.
Their perceptions or opinions might not completely explain all sides of the situation, but they are venting their frustration about a real event.
Trolls, on the other hand, have no goal other than to seek a response.
Merriam-Webster defines online trolling as "[seeking] to antagonize (others) online by deliberately posting inflammatory, irrelevant, or offensive comments or other disruptive content."
According to Urban Dictionary, the essential part of trolling is "convincing your victim that either a) you truly believe in what you are saying, no matter how outrageous, or b) give your victim malicious instructions, under the guise of help."
So, telling someone they can charge their cell phone in a microwave is trolling:
Calling someone names or threatening them count as examples of trolling. Those activities provide no real value or purpose.
Ask yourself, "Is the criticism valid?"
By now, it should be clear that some versions of online criticism are valid and some are not.
A customer who reports that they had a poor experience should be addressed. For example, this pizza customer complained that their order was incorrect.
The company handled this well, and their response also lets other customers know they handled the situation.
If the criticism is valid, you need to admit the mistake.
A troll, on the other hand, can be ignored.
What to do when you are criticized online
So, what do you when you are the recipient of criticism online? Your response should be in line with both your company's culture and the type and tone of the criticism.
Here are four types of responses to online criticism as well as when to use them.
Response 1: View criticism as an opportunity and offer a solution if possible.
Use this response if you know that your brand could have done something better.
If the criticism is valid, and if there is something you can do to fix the problem, you should make an effort to please the customer.
Freshbooks' Twitter account offers a great example of using feedback as an opportunity to improve.
Another great example of using a review as an opportunity is this bar, which is located in Chicago. The customer provided a very long, very detailed review:
The owner took equal time to address every issue the reviewer brought up.
Will the owner's response cause that customer to return? Probably not.
But how do you feel about the bar after reading the response?
You likely have a pretty positive view of Rogers Park Social.
That is why it is important to respond carefully to online reviews.
Response 2: Respond to the criticism with humor — but only if it works for your brand.
Consider using this response if the complaint is not overly serious and it works for your brand identity.
Humor can be a fantastic way to shift the conversation and defuse a difficult situation.
However, you must keep in mind that humor only works when it aligns with your brand. It must be applied carefully.
For example, if you manage a doctor's office, humor might not be the best way to respond to an annoyed customer.
One of my favorite humorous responses to a poor review is Joe Dough Sandwich Shop's response to a bad Yelp review.
It is hard to see for sure, but I actually think they printed out the review and taped it to the upper right-hand corner of the sign.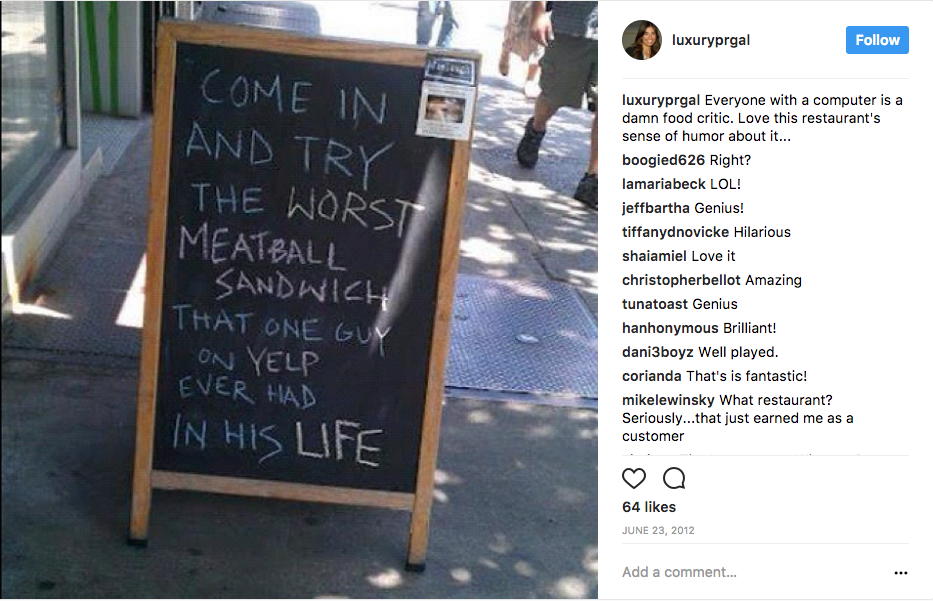 Genius.
The response is a little tongue-in-cheek, but it defuses the situation. It also got the shop quite a bit of attention online.
This might not work for everyone, though.
Here are few other examples of brands that have successfully used humor to respond to online criticism in a way that worked for their brand.
Zappos is well-known for providing top-notch customer service, and that includes responding to criticism online.
This interaction begins in a negative way, but Zappos's customer service turns it around quickly.
Did Zappos really need to respond to this post?
No. It wasn't an attack on their brand, there is no customer-service gaffe to fix.
But the humorous response created a light-hearted thread that left the customer with positive feelings about Zappos.
This type of response is well in line with Zappos's dedication to customer service.
Zappos' CEO Tony Hsieh described it this way: "…the money we might ordinarily have spent on advertising should be invested in customer service so that our customers will do the marketing for us through word of mouth."
Taco Bell is another brand known for its humorous responses, including getting into Twitter wars with other brands, like Old Spice.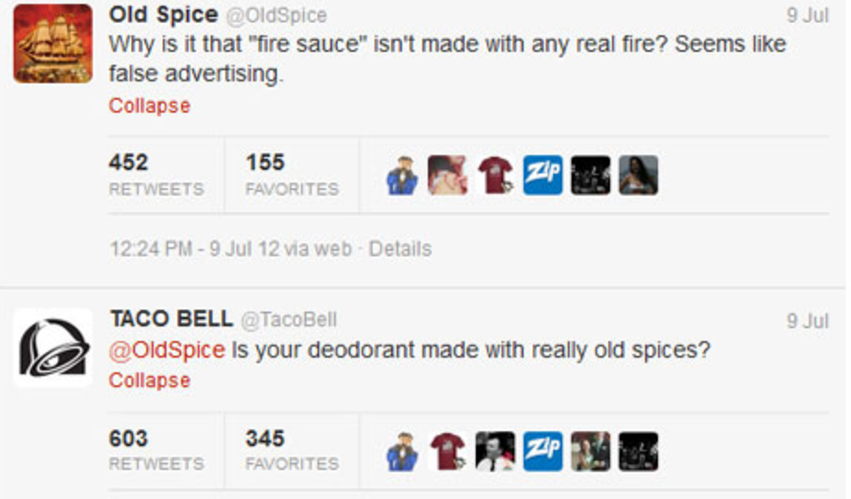 But they also use humor to respond to criticism.
This could have gone poorly if other users joined in to bash the brand.
By keeping it light, Taco Bell defused the situation and prevented it from escalating.
Using humor in marketing needs to be done carefully and only if it works for your brand.
Response 3: Reinforce the good aspects of the experience before you respond to the criticism.
Use this strategy if the complaint includes things the client did enjoy about their experience.
I love this response by nail salon owner Trisha V. She starts the response off by reinforcing the positive part of the experience, and then she offers an explanation.
It's short and sweet but to the point.
Here is another example from Novotel Brussels Centre on Tripadvisor.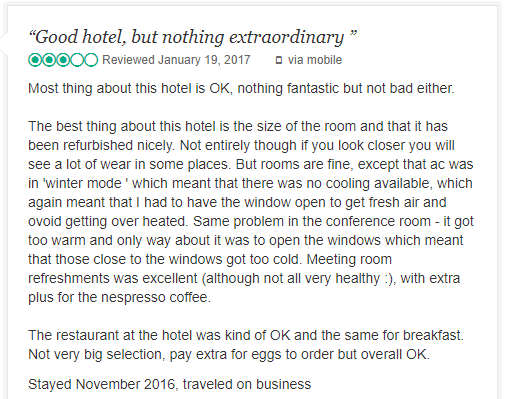 The manager's response first mentions the positive aspects of the review, and then she offers a solution.
By focusing on the positive, you start the response off on a good note and also remind others who are reading the review why your business is a good choice.
When you respond to online reviews, keep in mind that you are responding in a public forum.
In fact, I would argue your response actually carries more weight with other users than it does with the original poster.
The social proof created by online reviews is extremely powerful.
In fact, a recent study by BrightLocal discovered that 84% of people trust online reviews as much as a personal recommendation.
And 88% of online shoppers consider online reviews when making a purchase decision, according to Vendasta.
People are reading your responses to online criticism, and they matter.
Response 4: Thank the customer for their feedback and move on.
Use this strategy if the complaint is inaccurate or abusive and there is nothing you can do to correct the problem.
Sometimes, there is nothing you can do. People turn to the Internet to rant and rave because they can do so anonymously and with immediate gratification.
However, you want to acknowledge the review and, most importantly, let other readers know that you are are paying attention.
When you don't respond to online criticism, future customers might wonder whether a scathing (if somewhat abusive) comment might have some merit.
In these situations, I suggest the Internet version of 'smile and nod.'
Zen Habits, a popular mindfulness blog run by Leo Babauta, uses this tactic with great success. "If a comment was mean, I'd take a minute to calm myself down, and then ask, 'Does this person have a point (despite their rude tone)?' Then I would respond and thank the commenter for his criticism.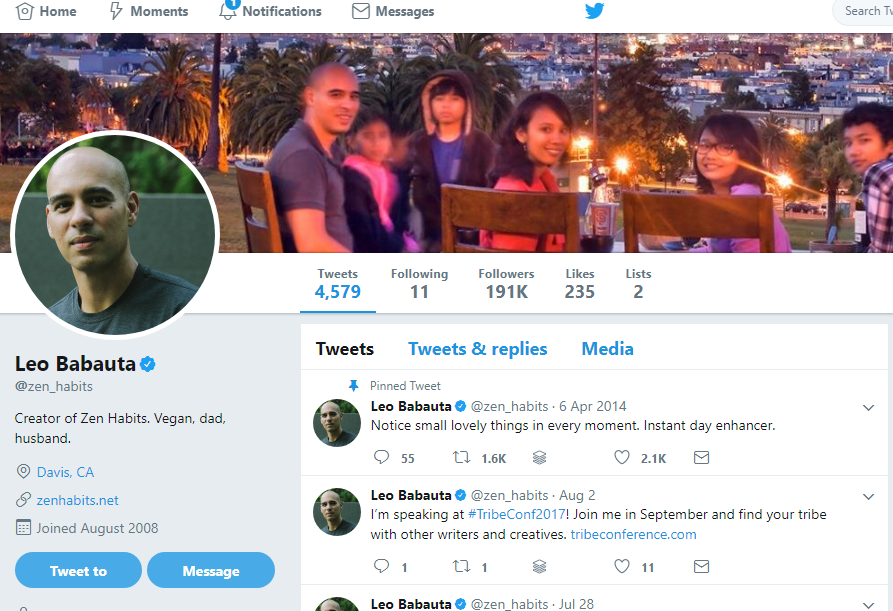 With over 191 thousand Twitter followers and a decade of blogging experience under his belt, Leo's tactic seems to work.
Here is another example. This pizza restaurant's management team is quite certain they didn't throw a customer out. However, instead of arguing with the customer, they acknowledge the complaint and move on.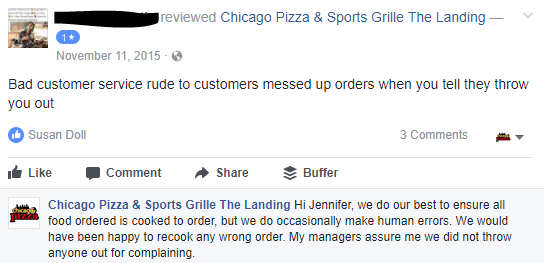 Sometimes customers are mad or rude, and there is little you can do to make them happy.
If ignoring them isn't an option, simply thank them and move on.
These types of responses are not meant for the original poster, who will likely never see the response.
They are for everyone else who might come across the complaint and your response.
Here is another example, a review for a tour company. The customer left a very detailed one-star review.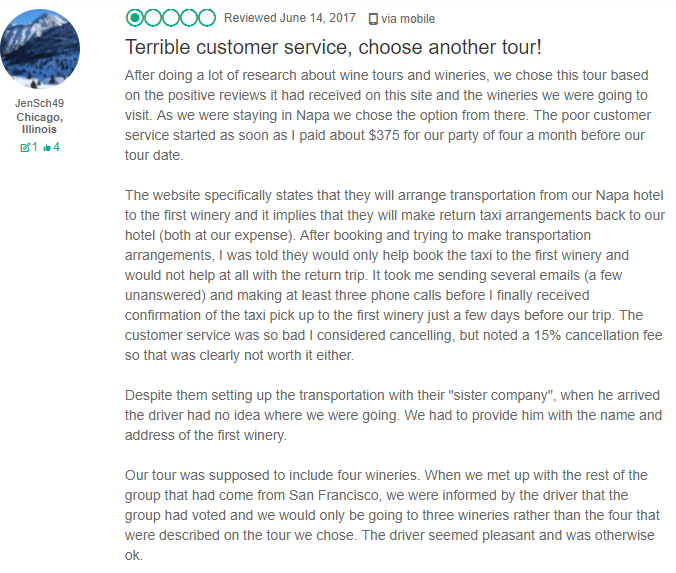 The tour company was given the opportunity to respond, which they did.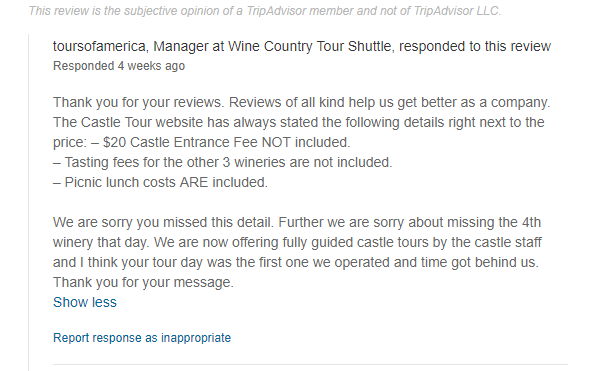 Who is this response most helpful for? Future customers.
Here is one last example, this one from an automobile museum.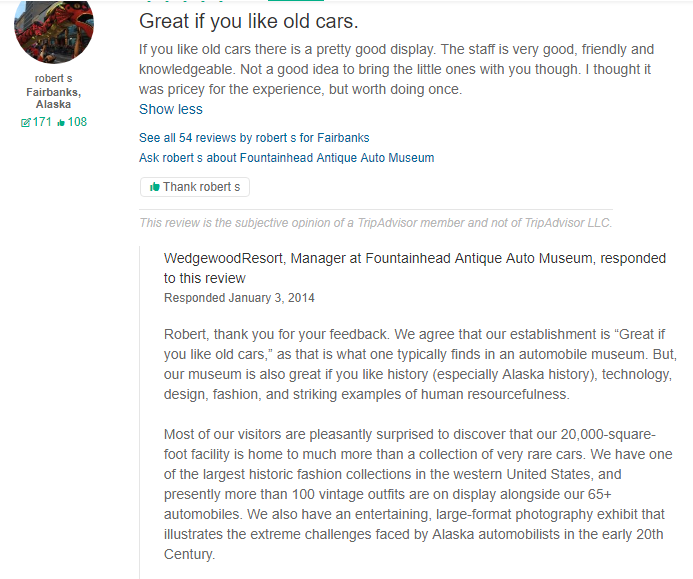 This response might be a little snarky, but it also provides information for future customers who might be considering coming to the museum.
Conclusion
In today's digital world, the importance of customer service should not be underestimated.
In fact, social media and online review sites may be the first place prospective customers look when they are considering purchasing from you.
And criticism does play a role.
In fact, one study shows that 68% of consumers trust online reviews more when they see both good and bad scores.
As a business owner, responding to online criticism might not be the most exciting task of your day, but it is vital to protecting your online reputation.
By following the examples in this post, you will be able to respond to every online criticism is a way that will allow you to both support your current customers and show prospective customers that you care.
Remember that humor does have a place in business communications — but only in some cases.
I hope these examples will help you confidently take action (or not!) the next time you are criticized online.
Have you experienced criticism online? Did you feel like your response was successful?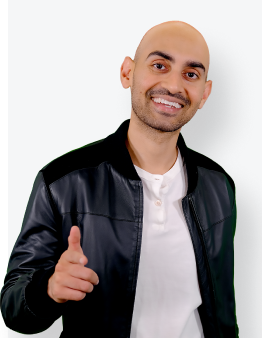 See How My Agency Can Drive More Traffic to Your Website
SEO - unlock more SEO traffic. See real results.
Content Marketing - our team creates epic content that will get shared, get links, and attract traffic.
Paid Media - effective paid strategies with clear ROI.
Are You Using Google Ads? Try Our FREE Ads Grader!
Stop wasting money and unlock the hidden potential of your advertising.
Discover the power of intentional advertising.
Reach your ideal target audience.
Maximize ad spend efficiency.