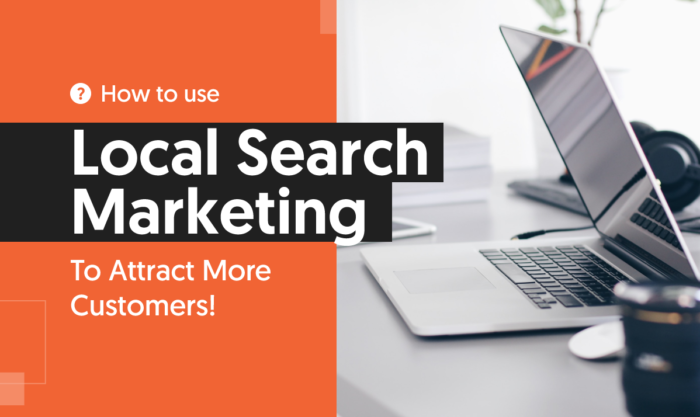 Nearly half of all Google searchers are looking for local information.
Whether they're looking for products or services, they're on Google, and, if you're not, they'll never find you. Therefore, any digital-savvy business needs to use local search marketing to ensure that prospective customers find them first.
What is local search marketing? How is it different from local SEO? How can you implement it quickly and easily as a busy business owner?
Let's find out.
What Is Local Search Marketing?
Local search marketing is when you promote or advertise an in-person company that conducts its business within a local market.
The good news is that you don't necessarily have to have a brick-and-mortar location in the traditional sense. Local search marketing can be used by businesses of any size, within any industry, targeting any customers in a specific area.
If you're meeting customers face to face at a store or even in their homes, chances are you could use a local search marketing strategy.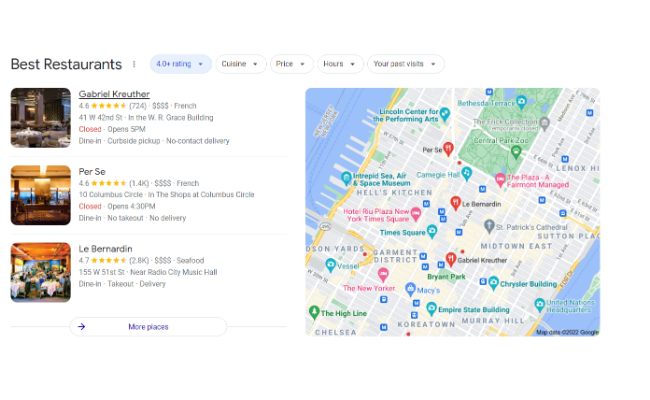 One factor that is important to explore when talking about local marketing is something called a local pack. These are the top results displayed on Google. For example, if you look at the image above, you'll see the search results for "best restaurants in NYC."
Google provides us with these results based on reviews, preferences, clicks, location, and a million other factors. Chances are, these businesses are implementing some form of local search digital marketing strategy to ensure that they're the business that shows up first when you Google that phrase.
Whatever industry you're in, you want to make sure your business shows up at the top when someone looks for your goods or services in your local area. It's all made possible through local search marketing.
Why Is Local Search Marketing Important?
Besides the obvious, why is local search marketing important? Why does it matter to a local business?
First, you want to stay ahead of your competition. Google Maps is the most popular navigational app, reaching 54 percent of all smartphone users. This means when they're looking for you, most users are on Google Maps.
If people can't find you quickly and easily on Google, you risk losing them altogether.
Keep in mind, we're not talking about paid advertisements (yet). Paid ads are just one example of local search marketing being used, but most users ignore paid ads and skip to the first organic search result anyway. You want to make sure that your link is near the top.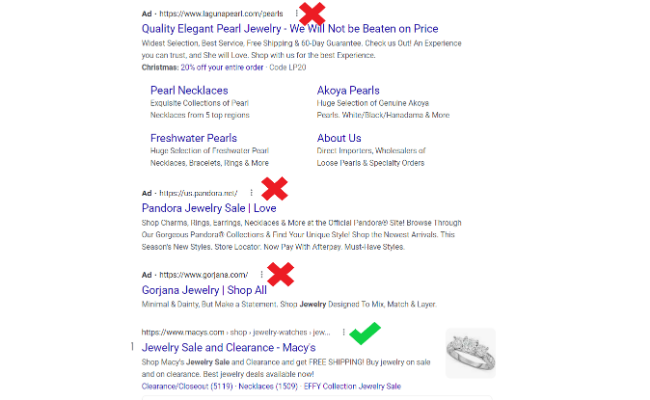 Lastly, the best part about focusing on local rankings is the ability to rank for a question or long-tail keyword. It's one thing to rank on Google for the name of your business, type of company, of value add search such as "best restaurant in NYC," but it's another thing to rank for a question someone asks that related to your goods or services.
If we type in, "how to pave a driveway with asphalt," we can see that there's a little search volume around this keyword. Yet, 50 searches per month is not bad when it comes to local search—imagine if you were able to convert each interested party.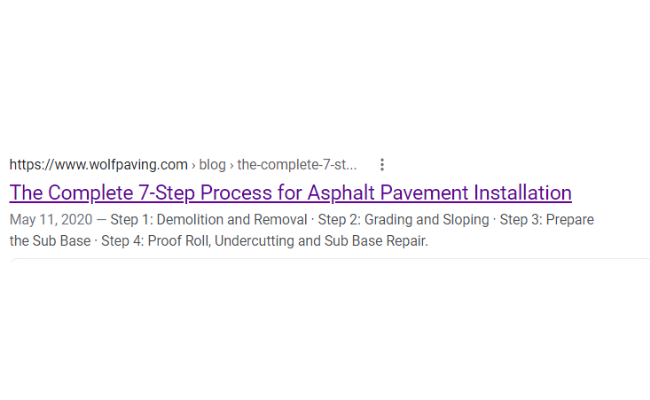 Once we scroll past some videos explaining how to do this, you'll find that one of the first results is Wolf Paving Company. Their strategy consists of using content marketing to drive more traffic to their website and, ultimately, their local business.
This is one of the best ways to use local search marketing. You're providing a direct answer to a search query while also spreading brand awareness of your business, your expertise, and your ability to provide those services.
Advantages of Local Search Marketing
There are many advantages to marketing to your local audience, but these are the main ones that will help you increase your sales revenue.
Leapfrog the Competition
The clear advantage of local search marketing is that it helps you rank higher in the search results, so you can increase the chances of someone choosing your business over the competition.
When you introduce local paid ads to your strategy, you're taking that a step further. You don't even have to worry about the rest of the competition because you're going to leapfrog over them and put your business directly at the front of the line.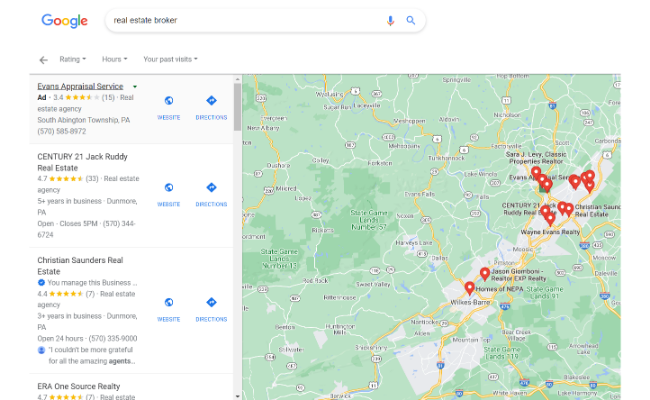 If you look at the image above, you'll see a local pack search phrase for "real estate broker." Even though the rest of the results have better reviews, Evans Appraisal Service shows up first.
This is where the "pay to play" concept comes in.
In fact, that business might not even be the most relevant result in this case. It doesn't matter because Evans Appraisal Service is paying to display their business at the top of the results for the phrase "real estate broker," and Google has determined it's relevant enough to earn the top spot.
Target Specific Markets
I mentioned at the beginning of this post that you don't necessarily need to have a physical location to conduct business on a local scale. Even if you operate remotely but target a specific local market, you can use local search marketing.
For example, let's say you provide counseling services via Skype or Zoom. You could technically do that from anywhere but developing s strategy focused on drumming up business in specific local areas can be a great way to increase clientele.
Local marketing via paid ads, Google My Business, Yelp, and social media could help you do that. A lot of businesses do this by creating a sitemap on their website. Doing so helps your site tell Google more about where you do business, who you're targeting, and what your website has to offer.
This advantage is especially prevalent for businesses with multiple locations all over the country.
Increase Traffic Relevancy
Relevancy is essential for two primary reasons. One has to do with your in-house business, and the other has to do with Google.
First, when prospective customers who reach out to you are relevant, it means they're ready to do business. They likely don't have many questions, they're not inquiring, and they're prepared to buy something right away.
When they're not relevant, they'll chew up a lot of your time, ask a lot of questions, and possibly kick the tire around for a while or never end up buying anything. By marketing specifically to a local audience, you're increasing the likelihood of driving in customers who will do business with you.
The other point has to do entirely with Google.
Remember the example of Evans Appraisal Service? I mentioned that I didn't find it to be a super relevant search result for the phrase I typed into Google.
This means that the business is going to spend money every time that ad is displayed. Each time someone sees the ad, it's a few cents up to a couple of dollars out of Evan's pocket—even if no one purchases from them in the end. This means that you want to make sure your ad is only showing up to the most relevant search result (increasing the likelihood of high ROI.)
Check this out.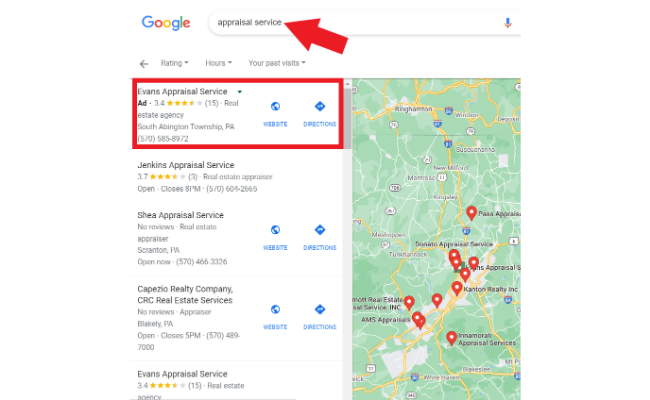 This time I entered "appraisal service" into Google. See who's right at the top?
This result is much more relevant, and the chances are that businesses will get a lot more clicks from appraisal services than they would for real estate brokers. If you look at the rest of the organic results, you can also see that there are alternative appraisal services.
What's the Difference Between Local Search Marketing and Local SEO?
This question is probably the one puzzling you the most.
It's difficult to understand the differences between local marketing and local SEO, but there are some significant differences.
Local SEO refers to generating organic traffic through content marketing, search engine optimization, on-page SEO, meta descriptions, title tags, and so on.
Local search marketing pretty much covers everything else, including Google My Business, reputation management, paid ads, Yelp, and Bing.
Tips for Great Local Search Marketing Campaigns
Here are some actionable tips you can use to market your local business.
1. Stay Compliant and Honest
This might go without saying but, Google is King. You need to follow all the rules and obey everything the all-powerful Google says; otherwise, you'll face its wrath. Staying compliant isn't always easy, though, and if you make a mistake, Google will penalize you.
There are no tricks or tips that I can give you to help you get ahead of the competition. It all has to do with the relevancy of your website in relation to your ad copy, title, URL, and target search phrases.
Google provides clear guidelines for representing your business in the SERPs. They outline everything you can and cannot do. This includes factors such as misrepresentation to inappropriate ad copy. Just don't do it.
2. Provide a Great User Experience
You might think that the job ends once the ad is set up and everything is running well. However, that's not the case. Google will start to "feel out" whether or not people enjoy being on your site.
Bounce rate is an essential factor here.
A bounce occurs when someone lands on your website and then quickly leaves without interacting with anything. If this happens too often, Google will start to think your website content is misleading people or that the ad copy you've written is not relevant to the audience you're targeting.
Google has but one goal: to provide users with the best possible results to satisfy their needs as quickly as possible.
If Google determines that your content does not help the cause, they will selectively choose not to display your ad and may even punish you if you're being sneaky.
3. Do Not Ignore Core Web Vitals
This tip goes hand in hand with the previous one, but Core Web Vitals were rolled out in May of 2021. They consist of three primary factors:
Largest Contentful Pain (LCP): LCP determines how well your site performs based on how long it takes to load fully. If it takes longer than 2.5 seconds, the site is considered slow and may rank lower in the search. This can happen even if you're paying to be at the top. Remember, Google doesn't care about inconveniencing one or two companies. Google only cares about displaying the best results—and keeping its users happy.
First Input Delay (FID): FID measures responsiveness. Once your site loads, has everything loaded properly, or are people trying to interact with incomplete pages and non-responsive elements?
Cumulative Layout Shift (CLS): CLS measures stability. How many times have you been to a website and you click the mouse and suddenly the whole page shifts around, and now you've clicked something else? Sites are given a rating based on this, and if you receive a poor score, Google will not display you above sites that receive a better score.
These are all very important and highly technical ranking factors. Be sure to reach out to us if you think you could use some help optimizing your site to rank well with local search marketing.
4. Keep Your Site Clean
If Google believes that your site has been infected with malware or any type of virus, you might find it especially difficult to display your local search marketing ad. Whether you're running paid ads or not, Google wants to keep its users safe and it's up to you to protect all the people who land on your website as well.
In fact, Google even has a malware detection tag that will flag websites it believes are infected.
5. Manage Your Reputation
As many as 93 percent of people read—and trust—online reviews before doing business with someone. If you have many negative reviews, you need to do something about it. Even if you're running paid ads, your star rating on Google will still show up, and it will influence your results.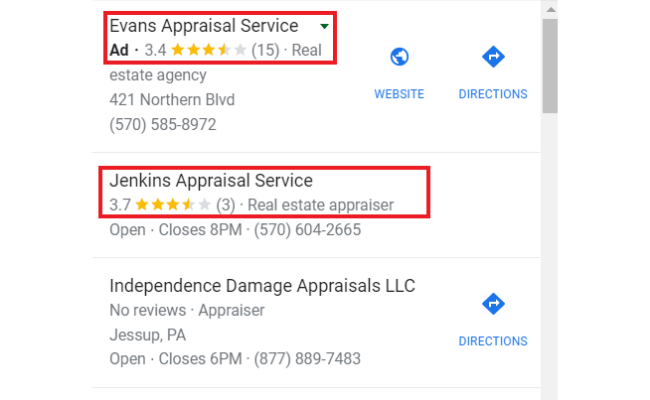 If we go back again to the example of Evans Appraisal Service, you'll see that their rating is pretty low.
People are going to question whether or not they should do business with them based on that rating. They're not going to care where they rank; they want high-quality services no matter what.
The next result in line has a slightly better rating (still somewhat poor, but better overall.) Someone may end up choosing the next option even though Evans is paying to be in the number one spot.
This factor alone should explain the importance of maintaining a positive reputation above all else.
Frequently Asked Questions About Local Search Marketing
What is a local search listing?
Local search listings allow search engines to display results based on geographical location. These searches can include modifiers such as "in NYC," but they don't have to. Google will use your location to determine the most relevant results.
What's the first thing you should do when creating a local search marketing strategy?
The first thing you should do is create a Google My Business profile if you haven't already. If no one can find you on Google, it won't matter how great your strategy is. To display your business in the local pack, you need to have a Google My Business profile.
How do I increase my local searches?
There are two quick ways to increase your local searches. First, pay to play. Start using Google Ads for relevant search terms that people use when searching for businesses like yours.
Second, get more reviews of your business. If your business doesn't have a lot of reviews or has a lot of negative reviews, you need to change that. Respond to negative reviews, Appeal them to Google, or use various other methods to convince your customers to leave positive reviews.
How do local search campaigns differ from regular ones?
Local search campaigns target a specific market and geographical location. This can be done by using keywords or simply through targeting metrics when creating your Google Ad.
You can target specific locations in the country, so whenever someone Googles products or services like yours in that area, your ad will display.
Conclusion: Local Search Marketing
Learning how to implement local search marketing doesn't have to be complicated.
Keep in mind the differences between LSM and local SEO, understand the importance of reputation management, and be sure to have a target customer persona in mind when creating your campaigns. You'll be sure to attract more customers.
What do you think is the most important factor of local search marketing?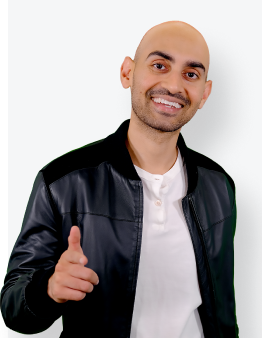 See How My Agency Can Drive More Traffic to Your Website
SEO - unlock more SEO traffic. See real results.
Content Marketing - our team creates epic content that will get shared, get links, and attract traffic.
Paid Media - effective paid strategies with clear ROI.
Are You Using Google Ads? Try Our FREE Ads Grader!
Stop wasting money and unlock the hidden potential of your advertising.
Discover the power of intentional advertising.
Reach your ideal target audience.
Maximize ad spend efficiency.