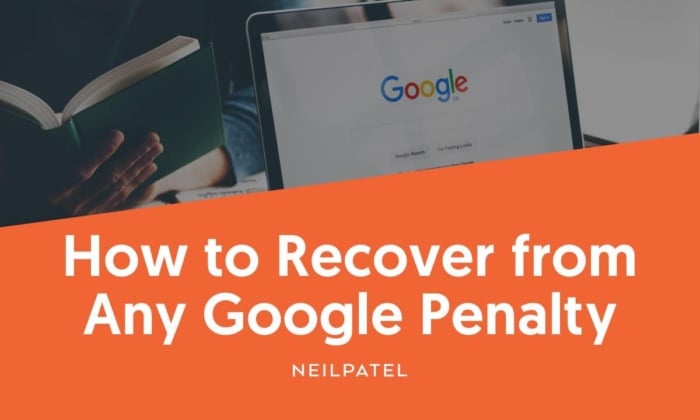 Have you been working hard on SEO? Then you know how tough it can be. The last thing you want is to lose that momentum by having your site penalized by a Google algorithm update or manual action.
If your website traffic suddenly drops, or your position in the SERP ranking falls, you could have more work to do.
It's not the end of the world, though.
Google penalty recovery is possible. It just takes a few tips and techniques to get you on track again.
Fixing these penalties should be a top priority, as a drop in your search engine ranking can result in lost customers and sales.
In this article, we'll show you how to recover from a Google penalty, but first, an explanation.
What Is a Google Penalty?
There is some volatility when Google rolls out an update which could explain a fall in the SERPs.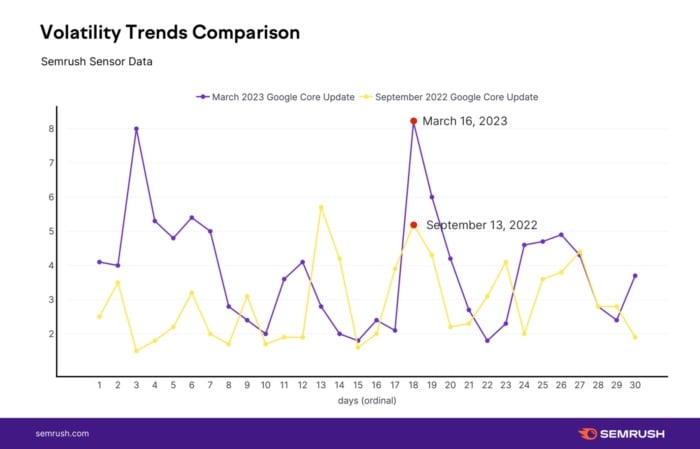 However, there could be more to it than that.
A Google penalty is a punishment that the search engine delivers to sites that fail to follow its Webmaster Guidelines.
They come in two forms:
Algorithmic Penalties: Often caused by algorithm updates or changes.
Manual Penalties: Created by human auditors working for Google to ensure quality standards. These are usually given if you violate Google's Terms of Service.
You can check if you have received a manual penalty in the Google Search Console.
Go to Security & Manual Actions for manual actions, then Manual Actions. If you see a green checkmark that says "No issue detected," you're in the clear.
However, if you see something like this, you've got problems.
What's going on?
Think of Google penalties like a red card in soccer. The referee (Google) says you did something wrong, forcing you to sit out the rest of the game.
When you receive a penalty, your website, much like the soccer player, must sit it out until you find a solution. This can happen for several reasons, such as spammy backlinks or overusing keywords, and significantly impacts SEO and visibility.
While Google uses penalties for black-hat SEO tactics and other online rule-breaking, they can also happen to sites that made an honest mistake or did nothing. Sometimes, it's simply an error on Google's end that needs fixing. Whatever the cause, recovery from a Google penalty is possible.
What Are Common Causes of Google Penalties?
If you've been hit by a Google penalty, don't worry, you're far from alone. You can get them because of technical requirements, spam policies, or not following best practices.
Common causes include:
Keyword stuffing (when a website tries to manipulate its search engine ranking by repeating the same keyword multiple times. This was a common practice some years ago, leading to poor-quality content dominating search engines)
Hidden links (adding links to a web page that are invisible to the user).
Irrelevant keywords (using irrelevant keywords to try and manipulate search engine rankings)
Bad redirects (where a user gets sent to a different web page than the one they intended to visit)
Cloaking (showing different content to users and search engines. For example, a web page might show one version of the content to users and a different version to search engines)
Spyware, adware, and viruses (websites that distribute malicious software)
Data issues (technical problems like sitemap or robots.txt files issues)
Bad links (low-quality or spammy links)
Thin content (website content offering no or little value to readers)
You can check if you have received a manual penalty in the Google Search Console.
Other Causes for a Fall in SERPs
Experiencing a sudden drop in search engine rankings can be disheartening for businesses that rely on high traffic and revenue.
While Google penalties are a common cause, there are other factors to consider. Here are some of the most prevalent reasons for a decline in SERPs:
Seasonal changes: Websites can experience a sharp drop in their off-seasons, leading to less demand from searchers and a fall in search position.
Increased online competition: Competitors may push your company further down the SERPs. Worldwide, 252,000 websites are launched every year. It's too easy to fall behind the competition if you're not optimizing and updating your site.
Content quality: You'll be familiar with the phrase "Content is King," and it means everything online. Google stresses that it prioritizes high-quality content above poorly written irrelevant posts written purely for SEO.
That said, it is possible to get a Google penalty even if you aren't trying to trick the algorithm.
Errors in manual entry and algorithm changes may even result in penalties for innocent marketers.
For instance, Google recently ran an update to E-E-A-T. Before that, there was the May core algorithm in 2022.
All of these changes can lead to your site getting penalized.
How Soon Will My Site Recover From a Google Penalty?
Google penalty recovery can range from 10-30 days. However, it depends on how quickly you fix the problem, submit a reconsideration request, and have your request accepted.
The recovery time can be significantly longer for algorithm penalties, with some companies reporting damage up to two years later. However, most sites can expect a six-month recovery period.
In a Google out-of-hours discussion, a questioner asked Google's John Mueller:
"if a website gets algorithmically penalized for thin content, how much of the website's content do you have to update before the penalty is lifted?"
Mueller replied:
"…it's generally a good idea to clean up low-quality content or spammy content that you may have created in the past.
For algorithmic actions, it can take us several months to reevaluate your site again to determine that it's no longer spammy."
You can listen to the discussion on YouTube.
To ensure a smooth recovery from a penalty, it's best to be proactive and identify the root cause. Once you've found the problem, you must fix it and submit a reconsideration request to Google. To limit your chances of future penalties, ensure you maintain a high-quality website and steer clear of any violations.
How to Recover From Google Penalties
As Google penalty recovery can take time, you must find and fix issues as soon as possible. However, there is a process you can follow:


While most penalties result from bad SEO techniques, some penalties result from Google errors and may require communication with the Google team.
If your site faces a penalty because of content errors or mistakes, you can often clear the issue by modifying your site content.
Here are some simple steps to recover from a Google penalty.
1. Check If You Have A Ranking Problem
The first step in recovering from a ranking problem is to check whether a penalty is the cause of your issues.
You can use the Website Penalty Indicator to see precisely where and how it's affecting your site.
You can also use tools like Ubersuggest to get a full report on SEO errors needing attention.
Using the above tools can help you find common issues such as unhealthy backlinks, duplicate content, and indexing errors.
2. Investigate Recent Algorithm Updates
To find out if you are a victim of an algorithm penalty, log in to your Google Analytics dashboard, and compare drops in traffic to any recent Google algorithm changes. If you haven't checked your dashboard for a while, it's worth the effort to see if an earlier update has affected your search position.
If you see your traffic drop at the same time as a known algorithm update, it's likely down to a Google penalty.
Select your website on the Google Analytics dashboard to investigate further, then click Acquisition > All Traffic > Source/Medium.
From there, choose Google/Organic. This shows you a report of the number of visits your site receives from Google searches.
Next, select the reporting period at the top right and go back a year or more. Finally, compare any significant traffic drop dates to Google algorithm update dates.
Use this Google Algorithm cheat sheet to guide your process. Or, check the Moz guide that shows all of the Google algorithm updates in the last 16 years.
Once you've identified which update led to your penalty, research the update to understand how to fix the issue.
For example, a page experience penalty may require UX/UI updates to improve user experiences on your site.
3. Run an SEO Audit
While SEO audits should be part of your regular marketing strategy, they're also helpful in identifying drops in traffic.
If you are worried your site is suffering from a Google penalty, a technical SEO audit can help uncover any SEO errors impacting your site.
When performing a technical SEO audit, you should focus on these three things:
back-end hosting and indexing
front-end factors like content, metadata, and keywords
outside references and link quality
For SEO audits, try a link tool, such as my Backlink Checker, to scan for any spam links.
Some common SEO errors include:
bad or spammy backlinks
keyword stuffing
sitemap errors
loading speed
pop-ups

This SEO Audit Checklist can also help you perform a detailed SEO audit to recover from a Google penalty.
Finally, if you fix your SEO errors and still find your website is underperforming, your penalty may result from a content error or other issue.
4. Run a Content Audit
A content audit reviews your current content performance and can help uncover the cause of your Google penalty if it's related to content issues.
Remember, your online content needs to be regularly updated and optimized to stay high-performing. Google looks for current, detailed content; posts that were great two years ago won't do as well today.
Content audits are simple enough to complete.
Start by using Ubersuggest to see your overall site performance and find content updating opportunities. Simply click Search > Site Audit.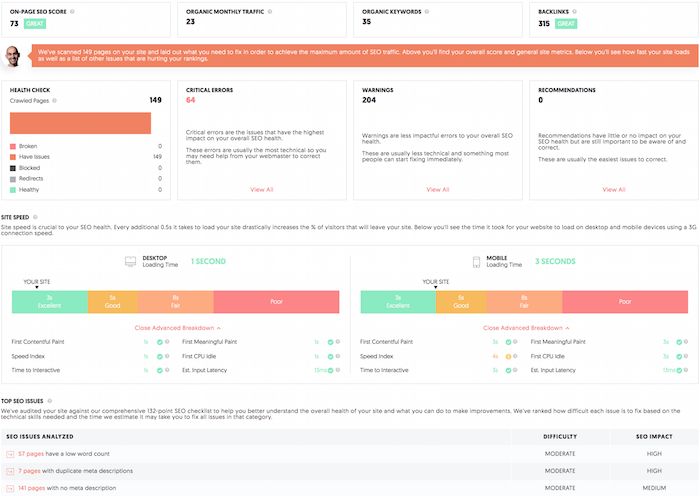 Content inventory tools such as Blaze or DynoMappe can also help you uncover content issues.
Check for duplicate content as well. Duplicate content can be a big issue in your search performance. While it doesn't result in a penalty, it can mean the search engines don't know which page to prioritize.
During your content audit, look for the following:
outdated content
content gaps
evergreen content that needs to be refreshed
missing metadata
missing image data
word counts
Depending on the tool you use, you may receive content recommendations to help you improve your site.
Ubersuggest rates issues from Low to High.
Tackle high-impact issues first to get your Google penalty recovery underway, then plan to update content regularly to keep you in Google's good graces.
5. Clean Up Your Backlink Profile
Healthy link-building campaigns are crucial to SEO, but bad backlinks can have the opposite effect.
Bad backlinks can result in both manual and algorithmic penalties, and in the past, Google has released updates focusing on these spammy, low-quality links.
For instance, Google's Penguin algorithm update uncovered bad backlinks and penalized sites that were potentially manipulating SERPs.
While managing your links looks like a daunting task, many tools are available to simplify this process:
Once you find negative or underperforming backlinks, you can try to remove them.
You can do this by emailing the webmaster of the underperforming sites to request removal.
Look for the webmaster's contact details on a "Contact Us" or "About Us" page. If this is unsuccessful, try entering their domain into Whois.com.
Your request email should look something like this.
If the webmaster does not respond or refuses your request, you can use Google Disavow to remove the links yourself.
Keep in mind that a handful of bad backlinks isn't going to tank your rankings. Google will ignore many of those weird links if you have nothing to do with them. However, if you used a shady SEO agency or engaged in black-hat link building, take the time to clean up those links.
Frequently Asked Questions
How long do Google penalties last?
The good news is that you can recover from a Google penalty. How long it depends on various factors, including the severity of the issue.
Penalties can last for 10-30 days or even months. 
What happens when you get a Google penalty?
Typically, you'll notice a significant fall in search traffic due to reduced visibility.
How do I know if I have a Google penalty?
If you suspect you've got a penalty, check your Google Analytics account, where you should see a notification detailing the problem.
Use tools like Website Penalty Indicator to spot common problems like bad link penalties.
How can I fix SEO errors?
Perform an SEO audit to find and fix any SEO errors that may result in a Google penalty. When you get the completed report, check for any issues, then follow any tips or use tools to correct them.
What tools can I use to clean up my backlinks?
The Neil Patel backlinks tool gives you a detailed overview of your backlinks.
Online tools such as Majestic SEO can also uncover bad backlinks. If you spot any low-quality links, contact the webmaster to delete them or disavow them yourself.
When will my site recover?
Google penalty recovery times vary depending on the type. It could be days, weeks, or months.
Conclusion
A Google penalty can be a big issue for sites that rely on web traffic for revenue, but you can fix it.
You can take steps to find out how, when, and why your site is being penalized then you can put a Google penalty recovery plan in place.
That means addressing problems like poor-quality links, running SEO and content audits, and cleaning up backlinks.
Remember, there are many ways to improve your Google ranking without getting penalized. Be sure to adhere to Google's best practices at all times to minimize penalty issues.
Although we hope you feel confident enough to identify and fix Google penalties after reading this guide, our agency can provide additional support if needed. Our experienced team can guide you through the SEO audit/fixing/growing process with whatever level of involvement you want.
How have you managed to recover from a Google penalty? What steps did you take?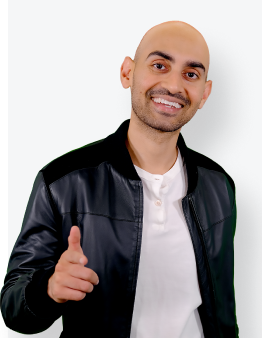 See How My Agency Can Drive More Traffic to Your Website
SEO - unlock more SEO traffic. See real results.
Content Marketing - our team creates epic content that will get shared, get links, and attract traffic.
Paid Media - effective paid strategies with clear ROI.
Are You Using Google Ads? Try Our FREE Ads Grader!
Stop wasting money and unlock the hidden potential of your advertising.
Discover the power of intentional advertising.
Reach your ideal target audience.
Maximize ad spend efficiency.