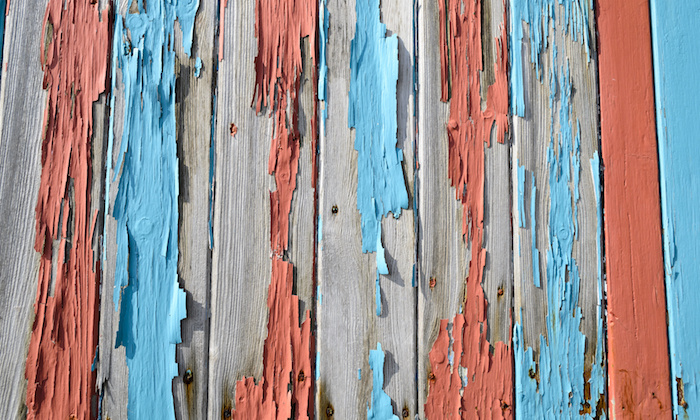 As an online marketer, there are so many strategies that you might implement for driving heaps and heaps of traffic to your website.
There's one aspect, though, that has grown tremendously in importance in the recent years – user experience.
Google has started favoring web pages with faster loading speeds, navigation capabilities on mobile, and that deliver a high-quality user experience in search results.
But, that's not the only reason.
In their survey of 1,500 consumers, Why Web Performance Matters found that 88% of online consumers are less likely to return to a site after a bad experience. That's why user experience triumphs over CRO and search engine optimization.
One of the most frustrating experiences for a user on the web is a broken link. It's annoying for the user to visit your "sorry page not found" page instead of getting the high-quality information you both know they deserve. 
But, as long as webmasters keep moving their site to new locations or forgetting to renew their hosting, broken links will continue to plague the internet.
These broken links clutter search engine results and create a tremendous loss of revenue for businesses.
While a broken internet link is imperfect and leads to a bad user experience, it gives you a great opportunity to add value. I've already written about how you can create 404 pages to tackle this link rotting on your website.
But, there's so much more that you can do with broken links.
In this post, you'll get to see 5 more creative ways of leveraging broken links and creating an effective link building campaign. 
1. Score A-one encyclopedia inbound links from this authoritative source
If you're a curious marketer, you must have definitely visited Wikipedia while searching for information on the internet.
It's a crowd-sourced encyclopedia with an army of editors committed to maintaining its credibility and lack of bias. This brings me to an important facet… while using Wikipedia, any self-promotion marketing effort on the platform will fail.
But let me show you how it's possible to do create an effective link building campaign from this authoritative source to get tons of targeted traffic. You also get second-tier natural inbound links from web pages that link to the Wikipedia page where you get listed.
As Wikipedia has a plethora of information on different subjects, there are lots of broken links or info that needs a citation/reference. When a Wikipedia editor stumbles upon a dead link, they leave a footnote next to it.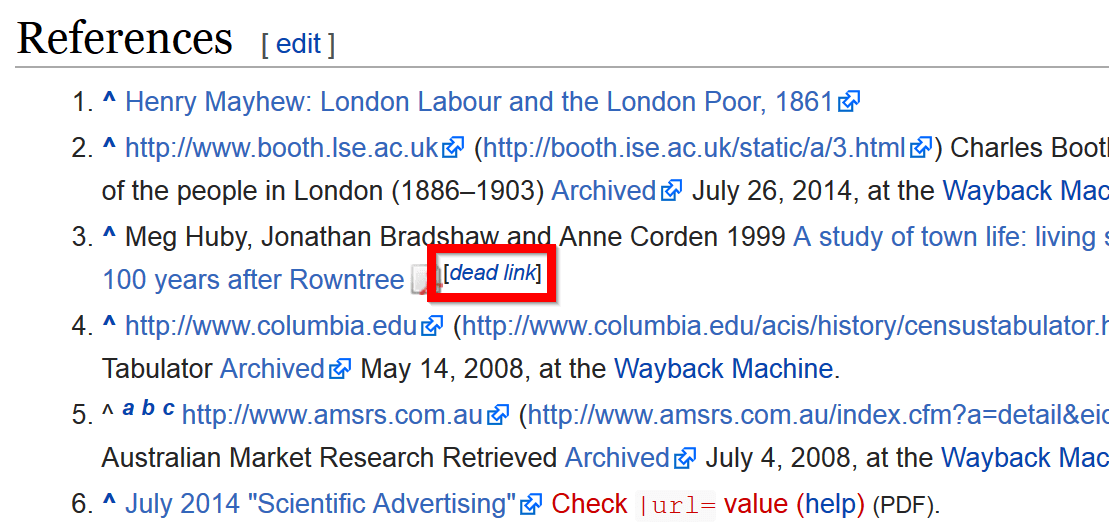 There are 3 ways to find these dead link opportunities.
1. Directly search for them under Wikipedia's article that lists dead external links.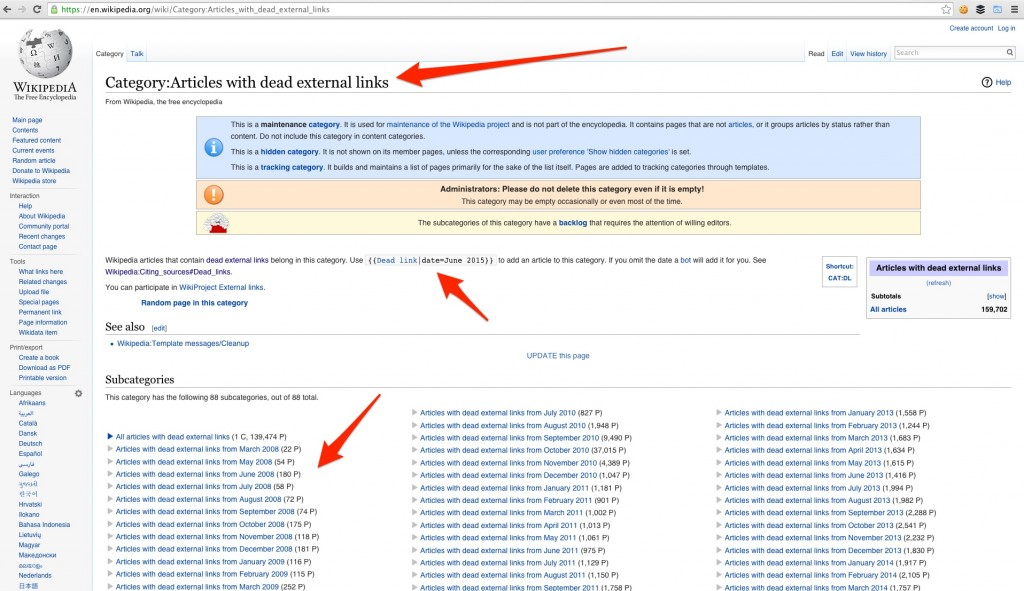 2. Use a simple string on search engines like:
site:wikipedia.org [your niche keyword] + "dead link"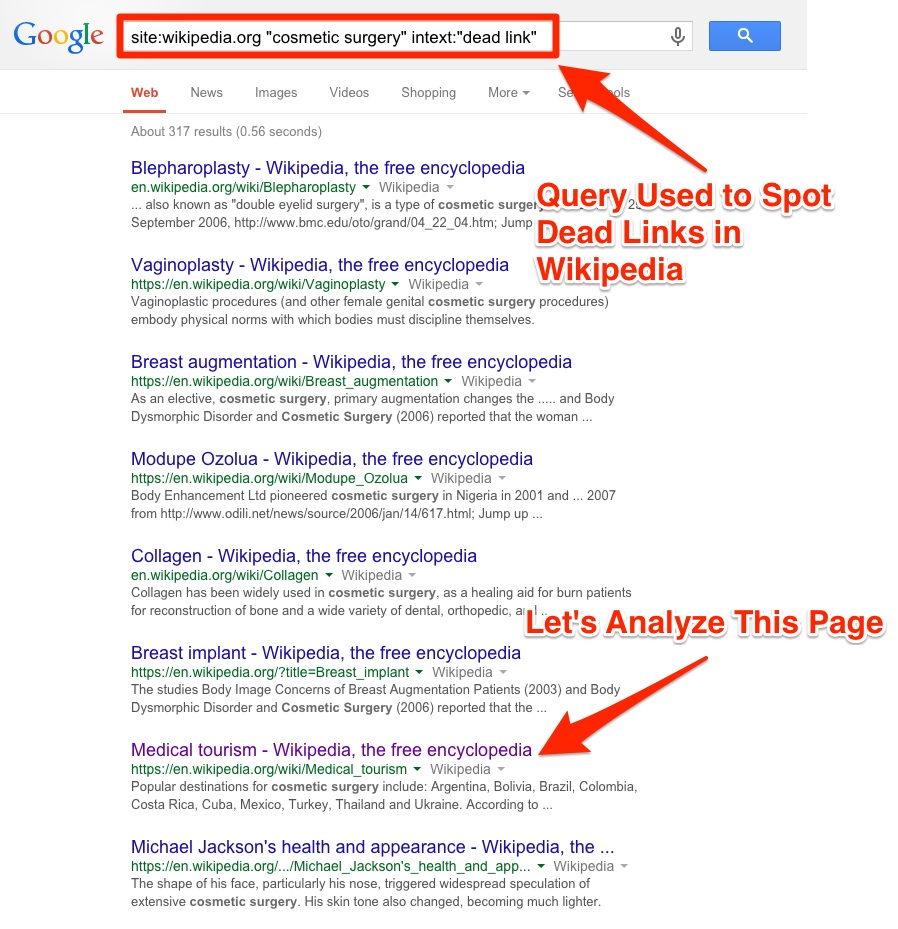 From there, visit a relevant page from the results of these search engines and scroll down to the link references section at the end.
Use Ctrl + F to search for the label 'dead link' and spot the broken external links.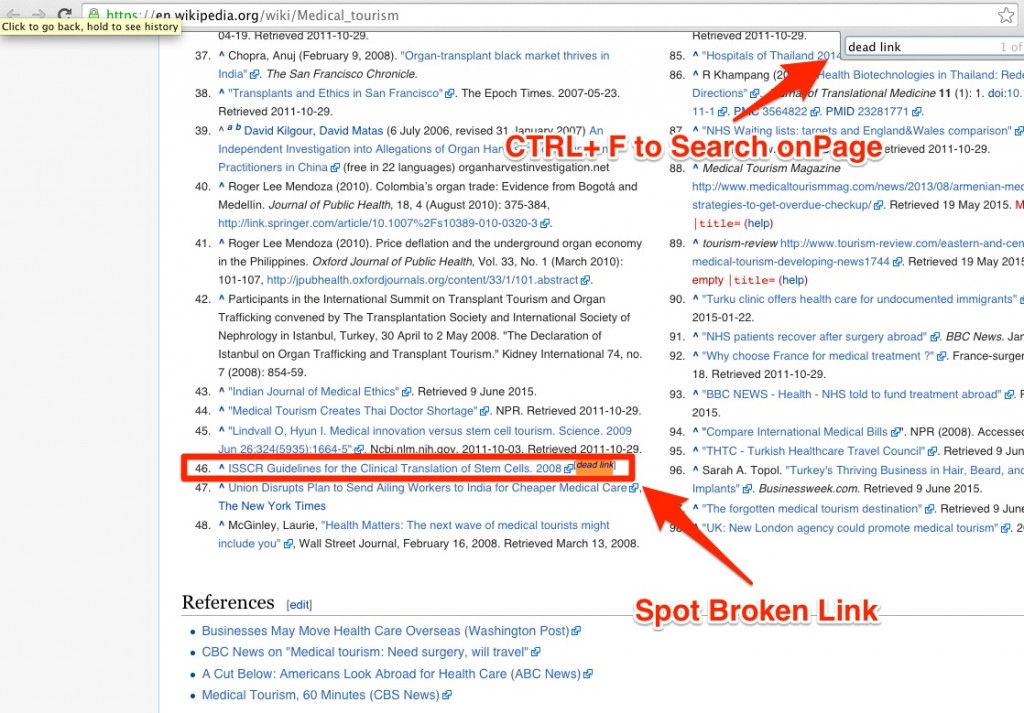 3. The last link acquisition technique is using a tool to find Wikipedia pages that need a citation or dead link replacements like WikiGrabber.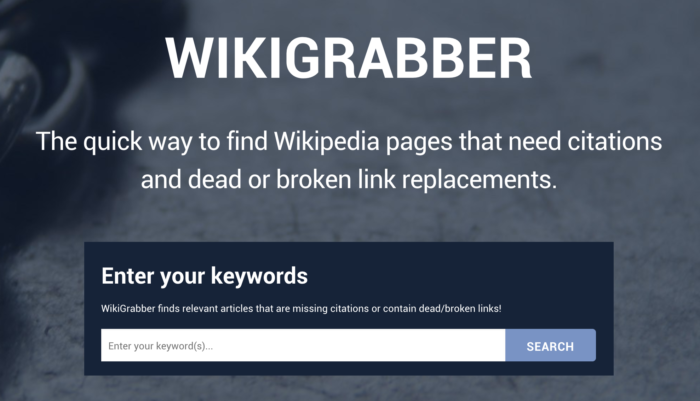 The tool will return with a bunch of pages that need citations. And, if you scroll down, you'll also find pages with dead external links.
Again, use Ctrl + F to bring up the search box and enter the keywords "citation needed" or "dead link" to find the exact link building opportunities.
Once you've found some dead links, it's time to plug these URLs into a backlink analysis tool, perfect for improving your link building campaign.
Why?
It will help you discover the broken link with maximum link building potential pointing to it and help you scale your link building campaign beyond Wikipedia.
Next, plug the broken link in the internet wayback machine to extract the originally published content marketing effort.
You'll have to skyscrape this content marketing effort and make it much better in quality to increase your chances of earning link building opportunities.
Once you've published the content piece, you can edit a Wikipedia article including your article's link.
I would recommend that you first perform 4-5 clean ups on other relevant articles in your niche and try some link building techniques toward other websites. This ensures that your Wikipedia profile history has some value-addition and you don't come across as a marketer.
It's also possible to find Wikipedia editors on Fiverr who are ready to add your link and support your link building campaign.
If your changes get approved, you've earned yourself a nofollow link.
I recommend that you scale your link building campaign, by extracting the email addresses of webmasters of the other referring domains to the broken link. Reach out to them for a link for the ultimate in reciprocal link acquisition.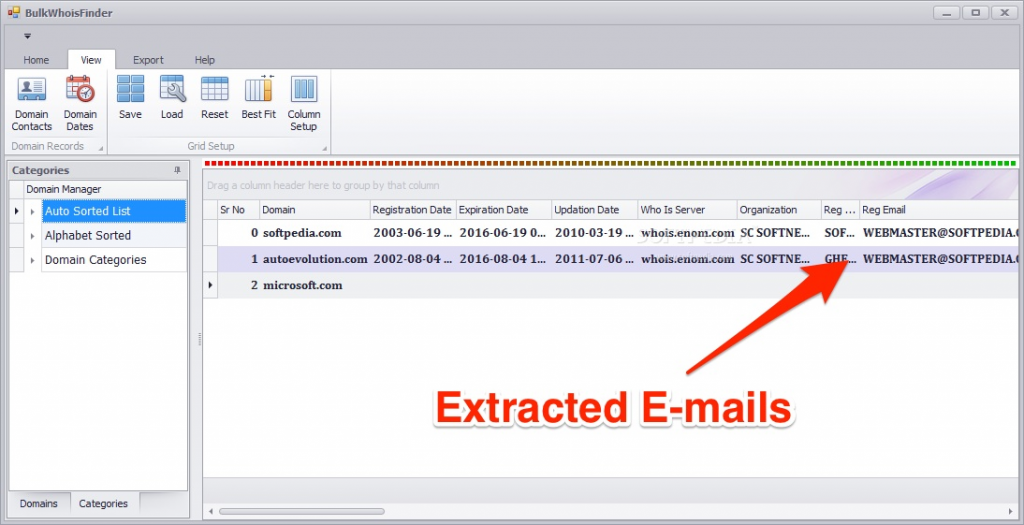 2. Secondary broken link building
If you've ever performed link building techniques for outreach, you might know that it's gotten more and more difficult to get high-quality links.
A major reason why such outreach campaigns fail is because of some lazy marketers that blindly copy email templates.
I've shared many of them, but problems arise when marketers like you start copying them word for word (which is happening).
Google penalizes websites for unnatural outbound links.
Now, webmasters will be even more wary of linking to your website, as they might worry that it sends spam signals.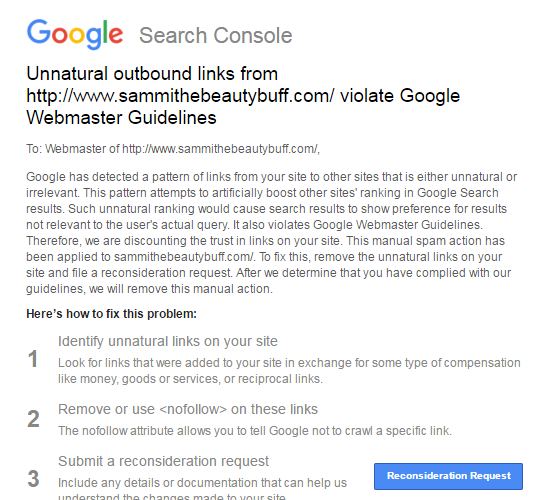 There's one risk-free link building strategy that you can employ to ensure that the recipient doesn't feel used and sees value-addition for his audience.
Provide reciprocal link building to authoritative website pages that are linking to your website.
For example, suppose you find a dead resource on a subject of your interest. Next, you can pitch it for guest posts on established blogs like Entrepreneur, Forbes, HuffPost, and the like.
Once you get published on a high authority website, you can request webmasters linking to the former dead source link to your guest post.
Scoring a link building replacement to a Forbes article is easier than to your own website. They appear less salesy and webmasters feel more secure in linking to powerful domains. Also, such high quality links will pass some link juice and help you rank.
Let me be clear.  I am not talking about grey hat tier-two link building. Rather, I'm advocating something similar to the white hat tiered link building that Rohit mentions here.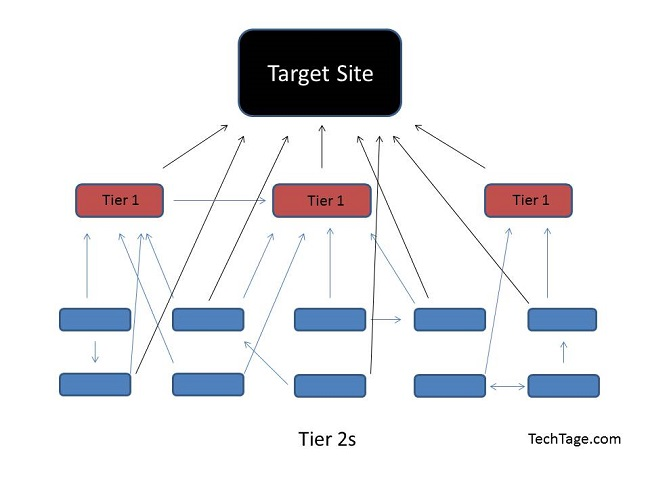 3. Have you ever considered inverting the way you look at broken links?
Normal BLB involves searching for websites that have broken links, creating better content marketing efforts, and performing an outreach for links.
But, what if you engaged a slightly different link building strategy? Here's how the process of inversion will look like:
Find expired domains in your niche >> Request link from webmasters linking to these dead websites.
Let me show you the 3 simple steps that you need to follow.
Step #1 – Search for a popular industry keyword using a tool like Expireddomains.net to find expired domains in your niche. Here are the results for "VPN".

Next, sort these results based on the number of referring domains.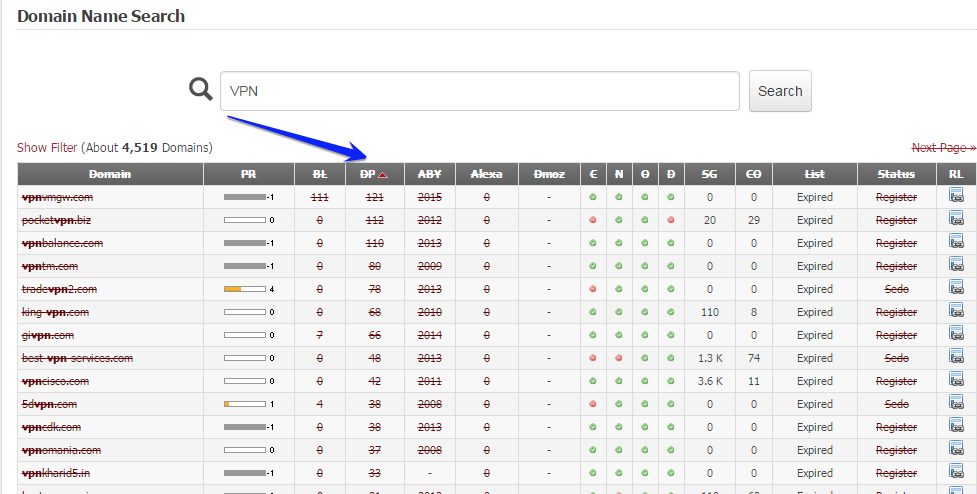 You can also hunt for domains on these types of search engines with your keyword + top-level domain (if you're targeting a specific region). Example: VPN.fr for websites on VPN in French.
In addition, you can search for expired authoritative domains on auction search engines like GoDaddy and Flippa. On these sites, domains are well-organized by their value so it's easier to find websites with high-quality link building opportinities.
Step #2 – Copy the domains that you found along with the link volume data in a Google Sheet.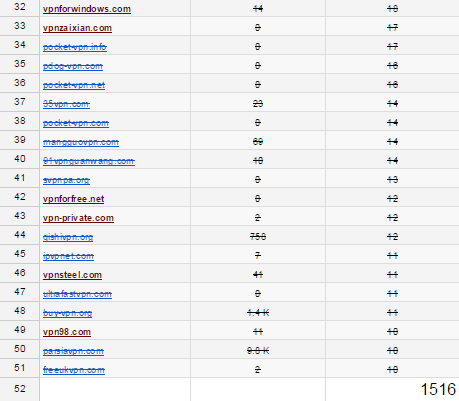 Step #3 – Check the link profile of these collected domains and ditch the websites with spammy links.
For example, the website vpnvmgw.com has impressive backlink stats. But the low global rank raises suspicion.
Scroll further down in Ahrefs and you'll find that all of the links are from China. And, even the anchor cloud is written completely in Chinese. This means that this expired domain will be potentially dangerous for you to extract link building opportunities.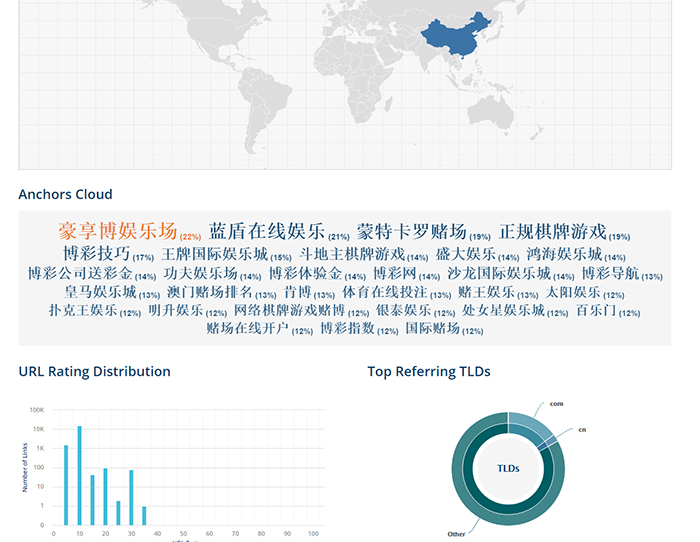 You might want to run a few expired URLs and clean up the junk (watch out for link building nuisances from private blog networks and spammy domains) before you find a treasure.
Once you find an expired website with a good link profile, you can find its most linked pages using Ahrefs.
Then use Archive.org to extract the specific pages' content marketing efforts and use it as a baseline to craft a much higher quality piece. Finally, you can perform your outreach to the websites linking to the former source.
You can also try throwing exact match anchor text links into the expired domains tool. As Google has devalued exact match domains, there are high chances that they are now abandoned by their owners.
For instance, Sean was working with a puzzle company. He searched for keywords related to puzzles like "interlockingpuzzles.com." He found that the website with this exact keyword was expired.
Further digging into the website in Ahrefs revealed that it had some juicy incoming links.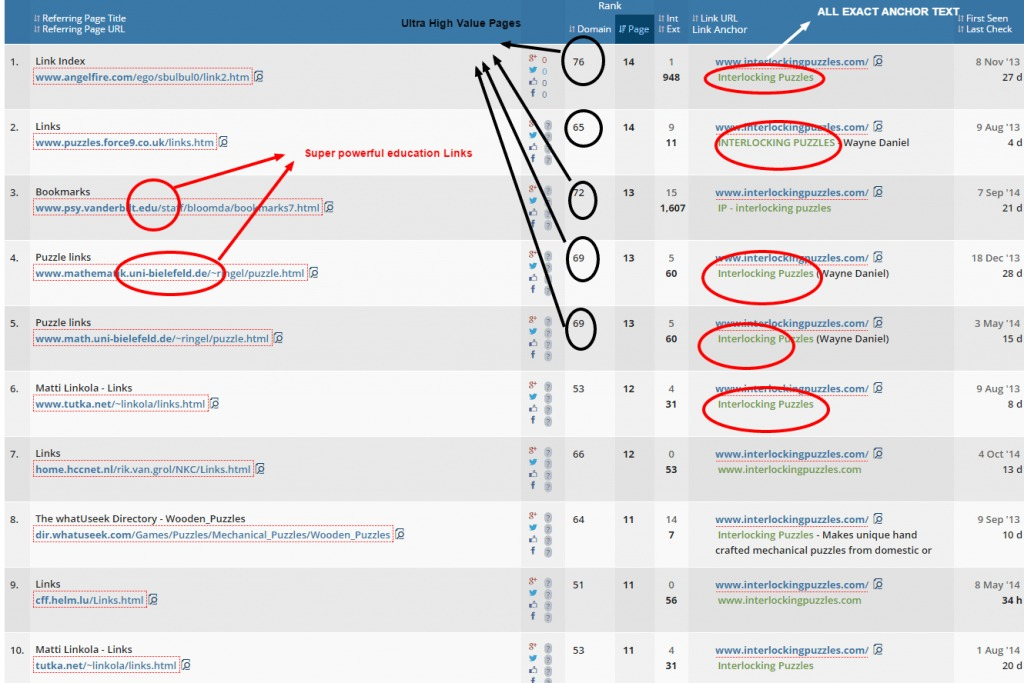 4. Plug broken links into a backlink analytics tool to uncover more link sources
I've already talked about this strategy in the latter half of the Wikipedia broken link building strategy. It calls for extracting the most juice once you find broken links on an authoritative website in your niche.
So, how do you find broken links on authoritative websites (besides Wikipedia) in the first place?
Screaming Frog is a great tool to find the broken incoming links of your competitors.
You just need to plug in a relevant and high-authority URL from your niche and press the start button. Once you get the results, you can sort them by their status code.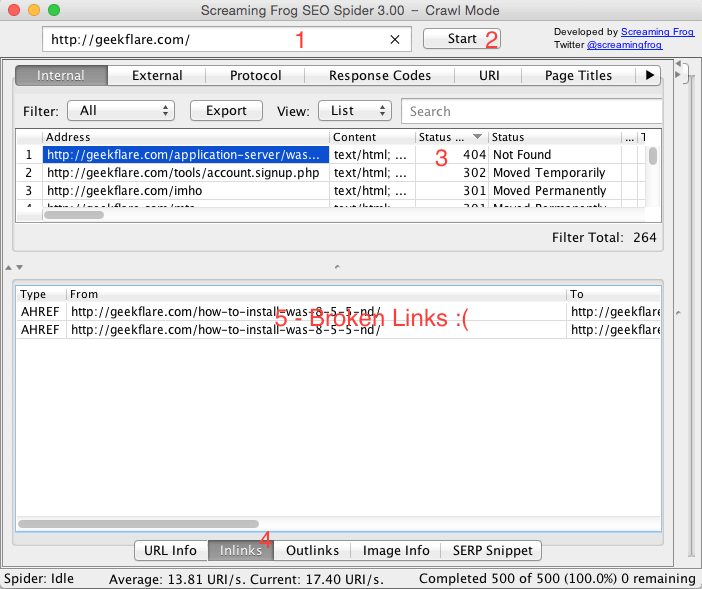 Once you get a 404 link, you can plug the URL into Ahrefs and explore other websites linking to it.

You can also rearrange the domains on the basis of their domain rating and see if they are a good fit for you.
Brian Dean calls this the "moving man method." If you're still confused about it, then watch his video below.
Backlinko's reader Chris Lauren used this link building strategy to build 7 contextual incoming links to his client's e-commerce website. And, better yet, he saw this smooth surge in his website's referral traffic.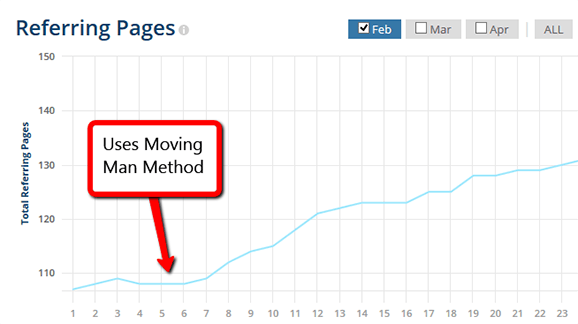 5. Convert the broken link opportunity into a relationship
If you want to survive in the competitive business landscape then you need to network and build relationships with fellow entrepreneurs and marketers.
Discovering broken links on an established blogger's website and telling them about it is a value-addition to their audience. It's a way to start your relationship on a good note.
Once you get a response from the website owner, even if you don't get a backlink, you can convert the opportunity into a long-term partnership. You might, for example, ask if they accept guest posting on their website.
Note that for an industry influencer, suggesting broken links on his website might not be a great way to start a relationship. I get tons of such broken link notification emails but correcting these broken links isn't the best use of my time.
So, for achieving better outreach conversions, consider reaching out to bloggers that have a similar level of influence as you.
You can read more about relationship-based link building here.
Conclusion
In almost any niche, there are tons of websites with many broken links. That's why link rot is such a terrific link building opportunity.
You can get creative and extract much more value from broken links. The five actionable link building strategies I showed you in this article should have inspired you to get back to the drawing board and incorporate the relevant ones in your overall search engine optimization strategy.
Remember that getting creative always pays off in high quality marketing. But, experimentation requires time and I hope you're up for it.
Are there any other additional link building methods in which you have used broken links? Which one of these five link building strategies do you plan to implement?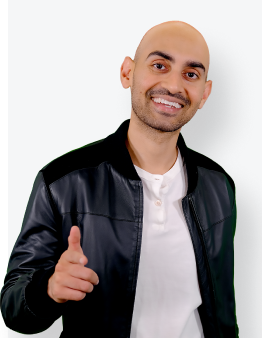 See How My Agency Can Drive More Traffic to Your Website
SEO - unlock more SEO traffic. See real results.
Content Marketing - our team creates epic content that will get shared, get links, and attract traffic.
Paid Media - effective paid strategies with clear ROI.
Are You Using Google Ads? Try Our FREE Ads Grader!
Stop wasting money and unlock the hidden potential of your advertising.
Discover the power of intentional advertising.
Reach your ideal target audience.
Maximize ad spend efficiency.