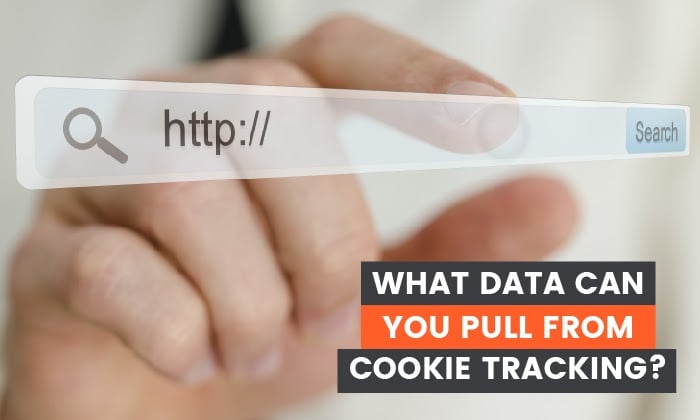 To a non-marketer, cookie tracking sounds like a scavenger hunt for baked goods.
Sounds innocent, right?
Yet cookies, for all of their sweet-sounding simplicity, have recently come under fire.
With the new General Data Protection Regulation (GDPR), cookies have taken center stage in the fight for internet privacy. This is just one of the latest legal issues facing online marketers today.
Cookies are small text files that collect bits of data about users as they browse the web.
Individually, cookies do not track data about who you are as a person; they simply give information about your web browser and trends. But, when bundled with other relevant cookies, they can be used to create an online "persona" that can predict behaviors and seek out trends in browsing.
This tactic has been dubbed behavioral advertising, and while it offers marketers incredible insights into consumer habits, it can be problematic when used improperly. The Cambridge Analytica scandal is a good example of behavioral marketing gone wrong.
That isn't to say all cookies are bad.
Cookie tracking can be a great way to learn valuable information about who is searching for your product, where they are searching from, and how likely they are to revisit your website.
In fact, cookies are still a strong tool in the marketer's repertoire, offering detailed insights about the people you are trying to reach.
Ethical cookie tracking is still possible and offers a simple, data-driven way to increase your conversions when used responsibly.
Still unsure? Let's dive a little deeper.
What is Cookie Tracking?
Cookie tracking helps you collect data on users who visit your pages.
On the consumer side, they are useful for things like online shopping, where your cart information will be stored even if you exit your web browser.
For marketers, cookies help us understand who is engaging with our content, what pieces they like best, and how often they revisit.
This is valuable information for marketers who are looking to improve, modify, or tailor content to their users.
What's more, it offers important metrics that can lead us toward useful remarketing techniques.
That being said, not all cookies are made the same. While some cookies are ripe for risk and privacy breaches, others are necessary for web functionality. Let's take a closer look at our modern cookie jar.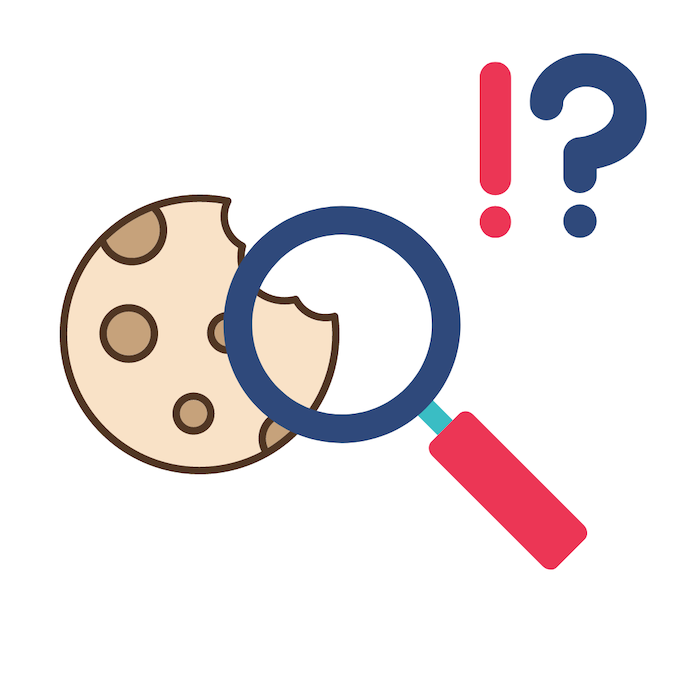 Necessary Cookies
Some cookies are essential to good user experiences. Features such as log-in data, authentication, and session management would not be possible without using cookies.
These types of cookies are considered necessary for proper web function and cannot be deleted by users.
Cookies can also enhance the user interface and provide smooth, personalized experiences for users. We often refer to these as performance and functionality cookies. While useful, they are not completely essential. They can often be disabled by users, but if they are, some functions like video players may no longer work on a site.
Unnecessary Cookies
Web analytic and customization cookies track browser activity through individual users. These help website owners gather data about who is visiting their site, how long they stay there, and what features are being accessed or used.
There are also advertising cookies, which are used to customize a user's ad experience. These cookies are often tracked across websites and can help marketers ensure a certain ad won't be shown too many times, or allow them to tailor ads based on a user's activity.
Social networking cookies are a more recent trend. These cookies allow users to share content from a website directly to their social channels. While useful to user experiences, these cookies have been one of the main reasons third-party cookie sharing has gotten so controversial. They collect personal information and pose a security risk for users.
Because of these cookies, many new regulations, such as the GDPR, have come into effect.
Don't worry, you can still use cookie tracking to benefit your business while also staying GDPR compliant.
What Data Can You Pull From Cookie Tracking?
Per the GDPR, no website is allowed to track cookie data unless the user gives explicit consent.
Necessary cookies, such as performance and functionality cookies, are exempt from these laws.
Yet, against the odds, the GDPR did not mark the death of cookies.
Many users will give their clear permission to be tracked while browsing your site.
Using this data can give you important information that can help you improve your product offerings and understand gaps or problems in your marketing strategy.
So, what data can you pull from cookie tracking?
Interests and Online Shopping Trends
If you're looking to maximize your e-commerce sales, then cookie data can be a valuable way to understand your demographic, how they use your website, and how likely they could become repeat customers.
Cookies create a more seamless e-commerce shopping experience. They allow persistent shopping carts that retain items even when a customer navigates away from the page, wish lists, product recommendations, personalized customer interfaces, and the retention of payment and address information.
If there were no cookies, you would have to login again every time you looked at a new product.
No thank you.
Successful e-commerce sites use a combination of necessary and unnecessary cookies to improve customer experiences and create more conversions. They also allow you to create personalized retargeting campaigns, such as notifying users if they left a full cart without purchasing, or offering them coupons if they visited without buying.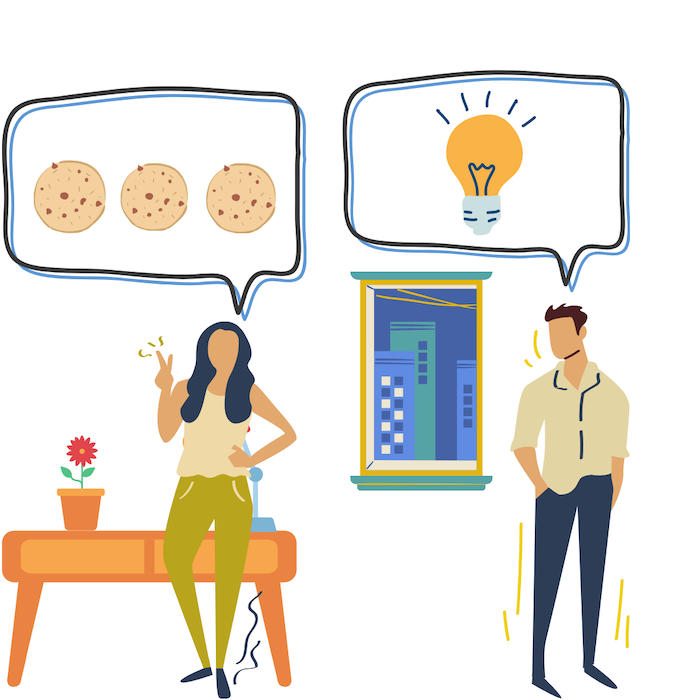 Location and Language Preferences
Cookies can also be used for location and language tracking. This is great for geotargeting and also helps to give you a more complete understanding of where your customers are coming from.
By understanding who is shopping for your product and where, you can find out where to focus your ad targeting, or where your marketing strategy is already effective.
This kind of cookie tracking is also helpful for localization practices, which can help increase conversions. Likewise, it allows users browsing in other languages the ability to have their language preferences saved each time they revisit. This can go a long way in increasing time-on-site spend.
Previous Browsing Activity
Cookie tracking can be used to see a user's previous browsing activity. As long as they haven't cleared their cookies since the last time they visited your site, you should be able to see details of when they logged on, what pages they visited, and how quickly they returned after leaving.
Understanding previous browsing history can be an important tool when figuring out what parts of your website aren't operating properly. For example, if you noticed many of your users log off your site after visiting your FAQ page, that may mean you don't have the information they are looking for. Likewise, broken pages and faulty links can be discovered through browsing activity cookies.
Time Spent
Cookies can tell you how long a user spent on any given page. This is useful information for anyone looking to improve their web traffic or better locate ineffective pages.
By understanding how long a user stays on a page, you can tell whether your content is engaging, if your links are working properly, and if your web copy is converting the way it is meant to.
Understanding time spent is an effective optimization tool for marketers. If you have a set of pages that cause users to log off quickly, then it may be time to get rid of them. If some pages are getting a lot of long-term visits, those would be effective to push in paid ads or promotions.
Visited Subpages
Information architecture refers to the structural design of a website. A well-architected site should allow users to flow easily through sales funnels and end with strong conversions.
A badly built site will leave users stuck in dead ends, and generally dissatisfied with any product offerings.
Cookies can help you see what subpages a user visited while on your site. This can be helpful if you're trying to determine how effective your information architecture is and find ways to improve it.
Paying attention to these cookies can help you create a better performing, high-quality website.
The Future of Cookie Tracking
Many browsers are now cracking down on cookie usage and this can make it difficult for marketers to gather the information they need.
Safari now has intelligent tracking prevention, and you can easily clear, enable, and manage your cookies in Chrome. Firefox also blocks third-party cookies by default.

Does that really mean third-party cookie tracking is dead?
Maybe. But it doesn't mean marketers can't still gather the information they need to personalize ad experiences.
New developments in web analytics and PPC campaigns offer similar experiences to cookie tracking. By using behavioral data collected from online ads, we can begin to understand what consumers want and tailor our content to those needs.
Techniques like people-based targeting methods can help gather unique user data that can drive new targeting campaigns. Most brands already have access to an assortment of data on their customers, from emails, to purchase data, and device information. This data can be used in a first-party targeting campaign to speak directly to an individual customer, rather than a vague dataset.
There has also been a lot of talk about contextual advertising, where ads are placed on pages with relevant or similar content to what they are selling. For example, if a user is looking for a new car, they might see ads for tires on the same page. This is still considered directed advertising, as we understand a person who is interested in a car is also likely interested in tires for that car. It's basic, but it works.
It's also a good idea to look beyond digital data and understand your customer's complete profile. Call centers, for example, hold a vast amount of data that often revolves around consumer pain points. Certain programs, such as Signal AI, have been developed to track conversions on calls and help brands understand the intricate demographics of their customers.
What's most important at the moment is to use cookies in a way that is compliant with new regulations.
Remember, there are different cookie laws for the U.S. and EU, so be sure to check your local regulations before committing to a strategy. If you're still unsure, talk to one of our consultants.
Conclusion
Although we might be witnessing a third-party cookie phaseout, there is still a lot of room to use cookies in an ethical and regulatory way for the benefit of your business.
Cookie tracking is a great way to understand your target audience and find new ways to optimize your conversions.
They can also improve user experiences and create more seamless sales funnels for your customers to flow through.
Ultimately, cookies are not a black-and-white topic.
If used correctly, they improve web experiences across the board.
If used incorrectly, they can damage important marketer-consumer relationships.
Have you found cookie tracking helpful in your marketing campaigns?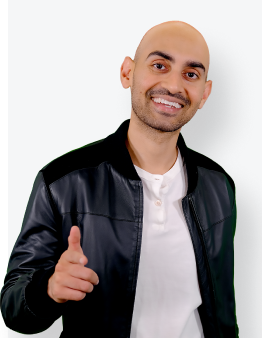 See How My Agency Can Drive More Traffic to Your Website
SEO - unlock more SEO traffic. See real results.
Content Marketing - our team creates epic content that will get shared, get links, and attract traffic.
Paid Media - effective paid strategies with clear ROI.
Are You Using Google Ads? Try Our FREE Ads Grader!
Stop wasting money and unlock the hidden potential of your advertising.
Discover the power of intentional advertising.
Reach your ideal target audience.
Maximize ad spend efficiency.