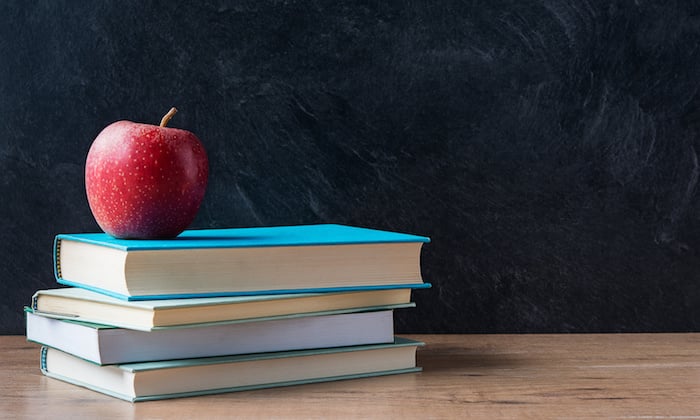 What is your plan for growing your business? Do you have a strategic plan laid out?
Some companies rely primarily on paid advertising. Others have harnessed the power of social media marketing.
And those are just two options.
Whether you're a small business owner or Facebook, work in real estate or fashion, business growth is always always (or should be) a top priority.
However you go about it, though, is up to you and your company's needs. What's important is that you track your business development and continually strive for new levels. 
With tens of millions of businesses in the United States alone, it's safe to say that no two plans for business growth are exactly the same. 
But, when it comes to questions on professional development, you may not know where to search for answers. This is a common problem that has plagued many before you.
It shouldn't hold you back any longer.
The internet offers a wealth of information, with thousands upon thousands of video training courses that focus on all areas of business growth. Your primary task is to find the best training program, dedicate yourself to training and development, and implement the tactics necessary to reach your goals.
There is only one problem: knowing which video training courses are worth your time and money. And should you have a team you oversee, it can be challenging to decide on which employee training program will be the most helpful for you and your company's aims.
With my help, this is no longer an issue. I am going to share nine of the top video training courses for professional development and business growth. Each one provides actionable, unique advice.
Let's take a look at the list. 
To grow your business in today's world, it's a must that you learn how to drive traffic to your company's website. And that is exactly what I teach my students in this training program.
Here is a breakdown of the course (in my own words):
There's a sense among new entrepreneurs that by creating a web presence for their business, they will access a vast untapped network of new customers. But, the internet is a big place with a lot of voices clamoring for the consumer's attention. No website or online marketing campaign will succeed in picking up new business without incorporating a strong search engine optimization strategy.
Through this video training program, I touch on a variety of topics including:
The basic elements of SEO, such as: keywords, link building and on page optimization.

How to develop a powerful toolkit, giving you everything necessary to increase website traffic.

The benefits of a strong social media presence.

How to implement a successful content marketing and affiliate marketing strategy for business development.
With 10 video lessons in HD and a 100% satisfaction guarantee, it is my hope that students get everything they need to drive more online traffic. With 19 perfect reviews (and counting), it appears that the course material is on track.
I am passionate about helping my students drive more traffic to their online business. You may not learn everything through this training program, but you'll definitely be in a better position, once you are finished.
And, if you like that course, you'll love my free advanced webinar that breaks down a lot of the marketing tactics I use, all for free.
There are many ways to achieve business growth. Some training and development strategies will work for you, while others won't.
Cold emailing is a powerful alternative to cold calling, but only if you take the right approach. This is where Scott Britton's Udemy training program can help.
With more than 9,000 students enrolled and nearly 200 perfect reviews, you can be confident that this course will give you the knowledge needed to succeed with cold emailing.
Britton shares three goals for the course:
For students to develop an effective mindset for cold emailing.

For students to have a "plug and play" script that generates results.

For students to implement a system for finding and contacting decision makers.
There are 59 lectures in the course, making up 6.5 hours of video content. Each lecture belongs to one of eight sections:
Section 1: Finding the Correct Person to Email

Section 2: Finding Anyone's Email Address

Section 3: Mindset, Subject Lines, and Address

Section 4: Cold Email Rules of Thumb

Section 5: Winning Email Formulas and Scripts

Section 6: Cold Email Don'ts

Section 7: Dealing With No Response

Section 8: Course Slides
Still not sure if this course is right for you? Here's a student review that may change your mind:

If you want to grow your business, it's important to start out with something of value. You need something that your audience wants.
Tara Gentile provides all of the advice that you need to build a stand-out business, thus helping you lay the groundwork for future business development.
Through 25 individual lessons, you'll receive training on the following (plus more):
How to complete a full market analysis to better understand your niche.

Ways to identify what makes your business unique, even in a crowded industry.

How to create a vision that suits your skill set, as well as the demands of the market.

Strategies for connecting with customers and prospects through social media, email marketing and PR among other means.
I see it time and time again. A small business owner will take a scattergun approach, hoping that something sticks. Unfortunately, this very rarely works.
Through this training program, you'll learn techniques for growing your business from the ground up and how to create a strategic plan for moving forward.
There are more than 6,000 students in the course with 55 perfect reviews. If you want to join thousands of other small business owners, take a closer look at what this course offers.

Every business has its own set of circumstances. As a local business owner, your growth strategy should not match that of a large multi-national corporation.
Sandor Kiss has rolled out a video training program on how to grow your local business with Facebook. By following his advice, you can use the largest social networking website in the world to increase your reach and boost revenue.
There are nearly 5,000 students enrolled in this course, with an average rating of 4.5 out of 5.
Despite the fact that there are only 16 lectures and one full hour of video, the course remains one of the best for growing a local business with Facebook.
Every lecture is actionable, with the training program teaching the following:
How to create a professional fan page in less than 10 minutes.

How to build your fan base for as little as two cents per like.

How to bring together social media and offline channels.
As long as you have an internet connection and a $10 advertising budget, this course will have you on the right track.
Here is one of my favorite reviews of the course:
There are many ways to grow a local business, but tapping into the power of Facebook is a strategy you should never overlook.
Can you grow a business in 2016 without relying on social media?
The answer is yes, but you're making things much more difficult than they have to be.
Through the implementation of a strong social media strategy, it's possible to reach your growth goals sooner than you ever thought possible.
CC Chapman, the Social Media Bootcamp course instructor, describes the training program in a couple short sentences:
Learn the best practices to align your social media strategy in this in-depth course. Turn your Facebook fans into customers, build your LinkedIn network and tweet your way to success.
It may not be as simple as it sounds, but the opportunity is there to learn about how to build a strategic plan. With more than 7,500 students, you'll be in good company if you decide to put yourself through this bootcamp.
In addition to 38 video lessons, you will receive bonus material upon enrolling. For example, there is a PDF entitled "All Star LinkedIn Profile In 7 Easy Steps," and an image of a "Social Media Pyramid."
In addition to Chapman, there are three other instructors who bring a wealth of knowledge to the course: Kim Garst, Amber Naslund, and Ariel Hyatt.
Growing your business through social media takes a targeted and actionable strategy. That is exactly what you will get with the Social Media Bootcamp video course, as detailed in this review:

If you want to grow your business online and if you don't want to devote all your time and resources to SEO and organic traffic, it's time to turn your attention to advertising.
More specifically, Google AdWords and Facebook ads.
Through this video training program, you will learn how to drive qualified traffic to your website, without breaking the bank.
This is one of the most comprehensive video guides on online advertising, with 48 lectures totaling five hours of video. Each lecture belongs to one of these six sections:
Section 1: Welcome

Section 2: Learning Google Adwords From Scratch

Section 3: From Zero-to-Live: Creating Your First Adwords Campaign

Section 4: Learning Facebook Paid Marketing From Scratch

Section 5: Bonus: Google Analytics

Section 6: Bonus: A/B Testing
Personally, section 3 is my favorite. This is where beginners learn how to go from nothing to a live campaign.
Don't believe anyone who tells you that it's impossible to quickly implement a successful advertising campaign. Sure, you'll make mistakes along the way, but that doesn't mean your first attempt will be a total flop.
In addition to basic training and devleopment, the course touches on more advanced details, such as how to increase click-through rate with ad extensions and the best practices for keyword research.
If you want to see what others are saying, take the time to read through some of the 100+ reviews. This will clear your mind as to what the course has to offer.
Let's face it: you can't grow your business unless you devote enough time to sales. This is part of being a successful business owner, so you better get used to it.
For those who struggle in this area, Tamara Lackey is here to save the day. This video training program has nine thousand students, all of whom are learning what it takes to be a successful salesperson.
With 38 video lessons in high quality HD, you'll soon feel more comfortable with the sales process. Some of my favorite lessons include:
How to Stop Feeling Awkward About Sales

The DOs and DON'Ts of the Sales Process

An End-to-End Process That Works

Stop Giving Up Too Soon

Boosting Your Energy for Sales
While some video courses fall short, in terms of content depth, you don't have to worry about that here.
For example, the "An End-to-End Process That Works" lesson is 35 minutes long. You can only imagine how much detail is packed into this session.
Tamara Lackey knows a thing or two about sales, as she has worked in 100%-commission based sales roles for 15 years. Lackey describes the course as follows:
This course not only covers the nuts and bolts of achieving great sales but goes far beyond, with the intention of priming you to consistently sell your work for what it's truly worth – and to create even better relationships with clients who will appreciate a better experience. If you own your own small business, you are in a 100% sales commission job.
Take a second look at this description. Here is what I like the most: If you own your own small business, you are in a 100% sales commission job.
This is true on every level. As a small business owner, you're always hustling and you're always out there trying to make sales and striving for professional development. Sales may not be your primary responsibility, but it's a big part of your company's success.
Here is a five star review from one of Lackey's many satisfied students:

Sales may not be your favorite thing to do, but it's a must if you want your business to grow. This video course can help you formulate a strategic plan that yields results.
One of the best ways to grow your business is to increase traffic to your website. Francesco Iantorno knows this all too well, which is why he developed this video course.
Here are the vital statistics:
More than 9,100 students enrolled

4.2 average rating out of 43 reviews

10 lectures

30 day money back guarantee
Sometimes, all it takes is a unique approach to traffic generation in order to achieve success. Through this course, you'll learn six traffic methods that have been proven to increase visitors and put you in position to grow your business.
Here is a review that sums up exactly what you get with this course:

The growth of the internet has made it possible for anyone to start a successful business. But, there is a big difference between starting a business and achieving actual business growth.
There are many ways to grow a business, but boosting online traffic is one of the best. When you get eyeballs on your company's website, you can do a lot to convert prospects into customers.
Don't think of traffic generation as an impossible task. Think about this as a challenge you can conquer with the right strategy. With the help of this course and the expertise of Francesco Iantorno, you can begin to make progress today.
Imagine a video training program with more than 14,000 students. Imagine a course that is devoted to building your client network and your business development. 
This is exactly what you get, when you sign up for Michael Port's "Book Yourself Solid & Get More Clients" video course.
Port describes his course as follows:
Book more clients, earn more referrals and build profitable, long-lasting professional relationships with Michael Port's best-selling Book Yourself Solid system. Whether you are a photographer who needs to book more portrait sessions or an acupuncturist who needs more clients, this business workshop arms you with better marketing techniques that immediately bring more clients and money into your business.
Throughout the 19 video lessons, you will learn how to:
Find the right types of client for your business.

Understand the desires of your clients.

Master a simple sales formulate that generates consistent results.
Some of my favorite lessons from the course include:
Create Brand Building Information Products

How to Become a Likeable Authority

Develop Your Personal Brand
The best video courses are those that really dive into the finer details of a subject. That's what you get with this training program, with many videos reaching an hour or longer. For example, the "Develop Your Personal Brand" lecture is well over an hour long.
There are many courses on how to find and book more clients, but this one stands out from the crowd. Here is a review from a happy customer that will inspire you to take part in this course:

Conclusion
Growing a business can be difficult – but you can make it less painful with the right education. Whether you're looking for a way to master project management or are interested in offering employee training to your fresh batch of hires, the internet has a number of ways to achieve your professional goals. 
By signing up for one or more of these video training programs, you'll be in a better position to meet your goals and accomplish the growth you're after.
You may not have the time and/or money to complete each course right now, but consider doing so in the future. With each one, you will learn more about yourself, your business and how to reach your full growth potential.
Do you have experience with any of these courses? Would you add any others to the list?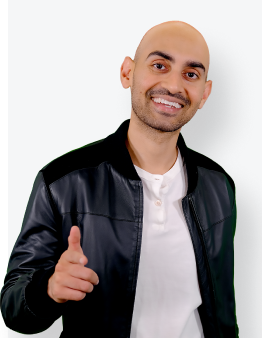 See How My Agency Can Drive More Traffic to Your Website
SEO - unlock more SEO traffic. See real results.
Content Marketing - our team creates epic content that will get shared, get links, and attract traffic.
Paid Media - effective paid strategies with clear ROI.
Are You Using Google Ads? Try Our FREE Ads Grader!
Stop wasting money and unlock the hidden potential of your advertising.
Discover the power of intentional advertising.
Reach your ideal target audience.
Maximize ad spend efficiency.