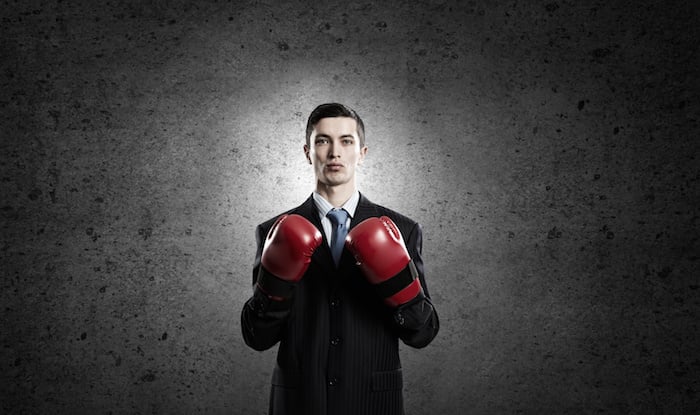 You can learn a lot from the competitive landscape.
If you've ever wondered why your competitors are outranking you, or getting more social network love, this article is for you. With the tools mentioned below, you can learn a lot about your competitors, their marketing strategy, and your own content marketing adjustments.
Here are 12 tools that will help you get more traffic:
1. Ubersuggest
When spying on your competition, there are three things you want to focus on:
Top keywords
Number of backlinks and where they come from
Top pages
Ubersuggest makes it easy to quickly dig up and analyze this information. And once you do that, you're able to adjust your strategy with the idea of outranking your competitors. Here are the steps:
Step #1: Enter Your Competitor's URL and Click "Search"

Step #2: Click "Keywords" in the Left Sidebar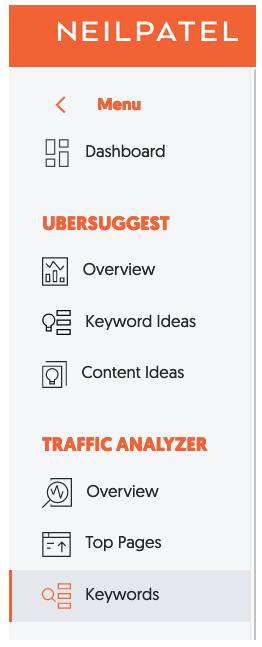 Step #3: Review the Keyword List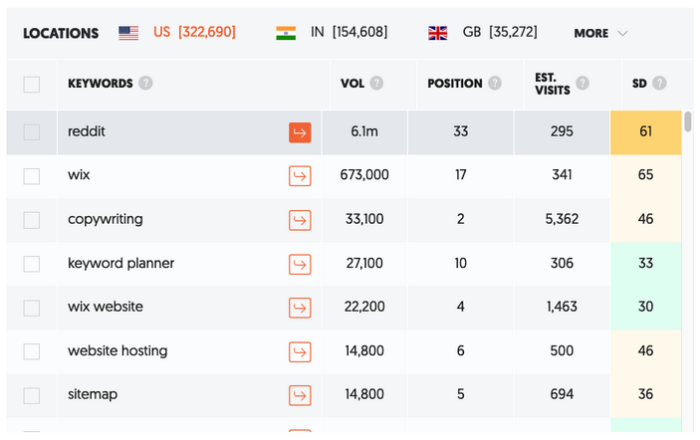 This particular site ranks for more than 322,000 keywords, giving you a clear idea of what they're targeting and where their traffic is coming from.
In addition to the keyword list, there are four other columns:
Volume – the average monthly search volume of the keyword
Position – the position the URL is ranked in Google search
Estimated visits -the estimated traffic the webpage gets for the keyword
SD – the estimated competition in organic search
You can then click on a keyword to learn more: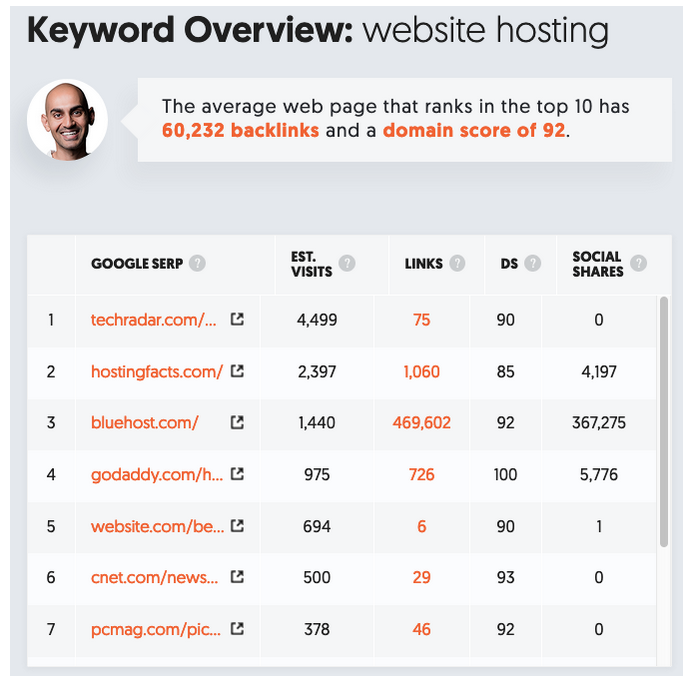 This provides more information on the top 100 URLs in Google search for the keyword. The left column displays the ranking, with the others sharing:
Estimated visits – the estimated traffic the webpage gets for the keyword
Links – the number of backlinks from other websites
DS – the overall strength of the website, scored from 1 (low) to 100 (high)
Social shares – the total number of times the URL was shared on social
Piggybacking off the above, you can learn more about your competitor's backlink profile. Navigate back to the sidebar and click "Backlinks."

This takes you to an overview that looks like this:

It's here that you'll find:
Domain score – the overall strength of the website, scored from 1 (low) to 100 (high)
Backlinks – the overall number of backlinks to the website
Referring domains – the number of unique domains linking back to the website
Backlinks over time – a graph showing backlink growth
While all this information is helpful, I want you to scroll down the page until you see the "Backlinks" section: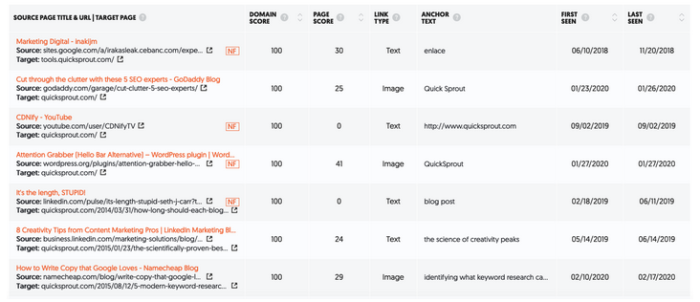 This is the most important section, as it displays every incoming link to your competitor's site. You can use this list to target the same websites with hopes that they'll link to yours, too.
Finally, it never hurts to know your competitor's top pages. You'll find a list by clicking on "Top Pages" in the left sidebar:
In addition to the title and hyperlink for every page, you'll also find:
Estimated visits – the estimated traffic the webpage gets for the keyword
Backlinks – the number of backlinks from other websites
Social shares – the number of shares on Facebook and Pinterest
Now that you've taken these steps, you no longer have to guess about your competitor's SEO strategy. You now know their top keywords, top pages, and where their backlinks are coming from.
2. SpyFu
Pay-per-click is a channel to consider when growing your site traffic. You may think it's too expensive for a new brand and requires a skill level you don't yet have.
The truth, however, is that PPC can be effectively utilized by beginners to increase leads and revenue.
To maximize the return on your investment of time and money, you need to target the right keywords. Keywords make all the difference between success and failure when it comes to PPC ad campaigns.
Let's say that you're investing the same amount of money into AdWords PPC as your competitors, but you discover that they're making more money. It's possible that your keywords aren't profitable in the competitive landscape.
That's where SpyFu comes in. SpyFu is a competitor analysis tool that helps you research and download your competitors' most profitable keywords.
It shows you the paid keywords that competitors are targeting, as well as the organic search keywords to improve your SEO performance.
Follow these simple steps to find profitable keywords that your competitors are using to enhance your own market share:
i). First step: Find profitable keywords – On the homepage, enter your competitor's site URL (e.g., made.com) into the search box, then hit enter.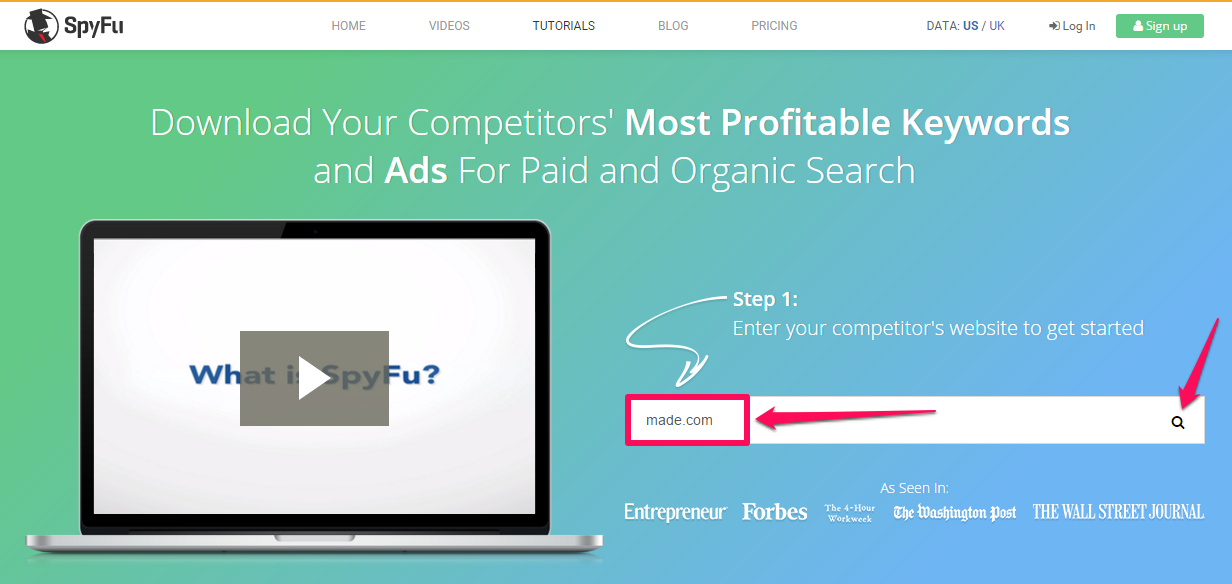 ii). Second step: Analyze your keywords – This is where you study your competitor's keywords (both paid and organic).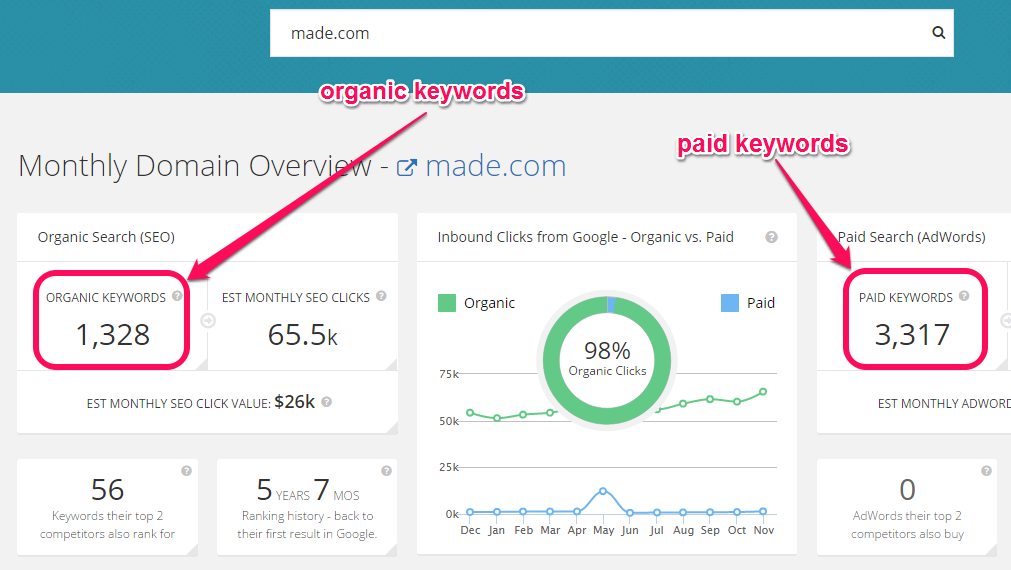 Click the "paid keywords" tab to reveal the exact keywords that your competitor is running ads for.

Click the "organic search" tab to reveal the keywords that your competitor is targeting for organic search results. They could be targeting the keyword in their titles, meta descriptions, content or product pages.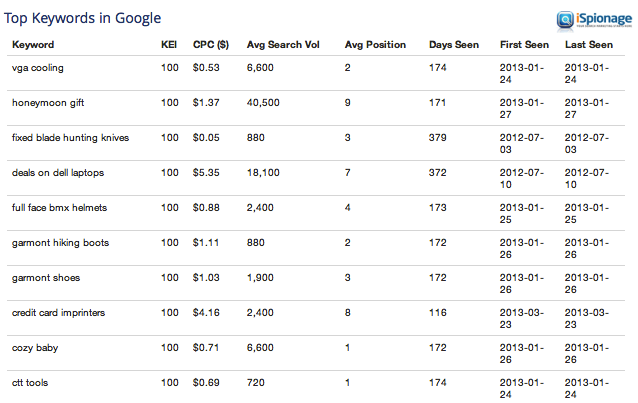 SpyFu is a very powerful keyword analysis tool. As of November 2015, it's indexed over 4 billion results across 66 million domains.

The data is reliable and only a handful of search engine marketing (SEM) tools can truly dig into what competitors are doing to capitalize on market share.
iii). Third step: Export their keywords – When you're ready to download profitable keywords from SpyFu, all you have to do is click on the "export" tab and select one of the following options:
Export as CSV – you'll have the keywords in a spreadsheet-like format.
Exp0rt as PDF – to read the keywords as though you're reading an ebook.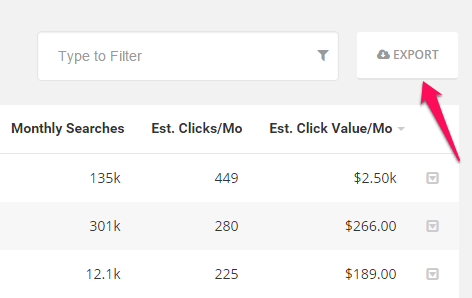 Several online marketers and ecommerce entrepreneurs have successfully run Google AdWords PPC campaigns. For example, Terra Organics found that Google AdWords drove the most targeted clicks and sales.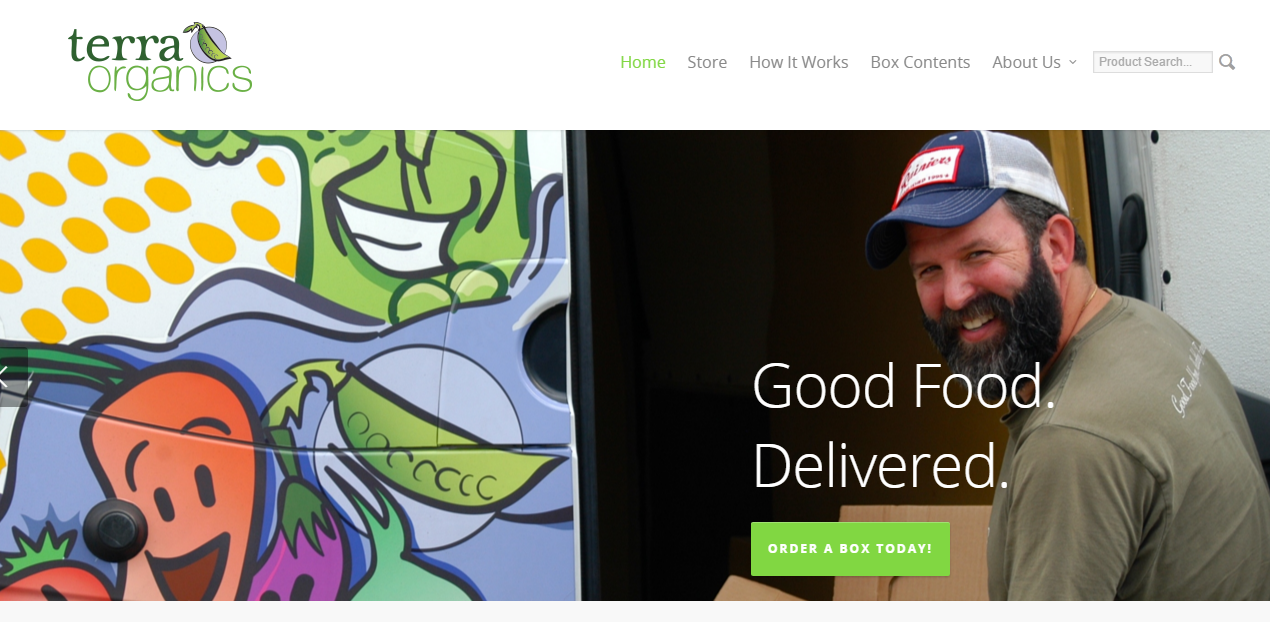 The company is able to target ads to their delivery areas, helping them avoid wasting money on clicks from people who live elsewhere. They started using AdWords in 2010, and have seen 25% of their new customers come from these targeted search campaigns. Point: media presence in the wrong geographic area is a waste of time and money.
3. QuickSprout
If you don't generate traffic to your blog, what else matters?
It doesn't matter how valuable your products and services are. Without the right kind of traffic, you'll fail. In fact, Matt Lloyd once said, during a presentation, that the right kind of traffic should be your number one focus to capture market share.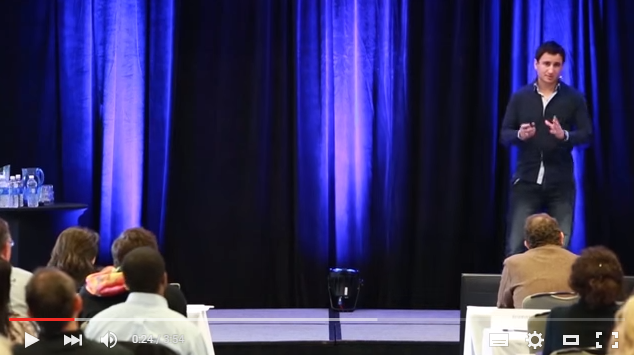 Data from HubSpot showed that B2B marketers who use blogs generate 67% more leads than those who don't. Prioritizing blogging will give you 13x positive ROI.
Blogging is a powerful traffic and sales driver, but it requires you to create the kind of high-quality content that'll attract search users, social media fans and your target audience.
If your competitors are attracting visitors to their sites, the question that you have to ask yourself is, "Why am I struggling to get the right visitors to my site?"
Use the QuickSprout competitor analysis tool to learn about sites similar to yours and to figure out how to outrank them. Simply follow these steps to start driving traffic to your blog even in a competitive landscape:
i). First step: Check a site URL – On the QuickSprout homepage, input your competitor's URL (e.g., Marieforleo.com). Click the "Yes, I want more traffic" CTA button.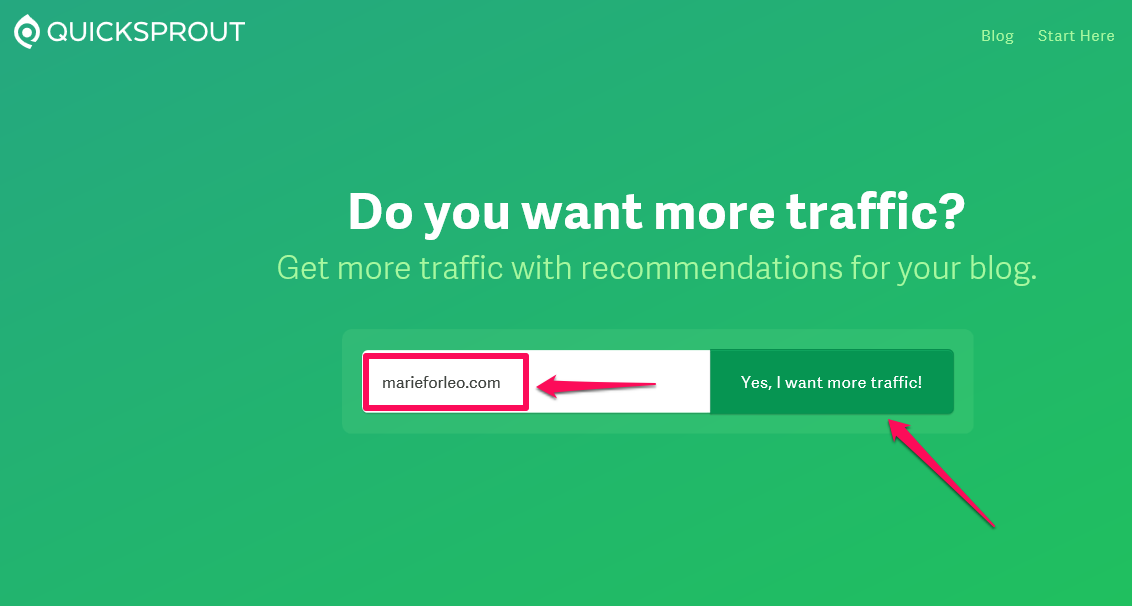 ii). Second step: Analyze the data – As you continually put out valuable content, you'll be surprised how your lead generation and sales will improve.
You can also use QuickSprout to determine the Estimated Traffic Score, SEO score, bill score and social networks share score of competitive sites.
4. SEMrush
The hardest part about conducting a competitive analysis is turning data into actionable insights that you can use to develop or improve your content strategy.
A documented content strategy is an important part of succeeding with your content marketing – although almost half of all B2B marketers have a strategy that isn't documented.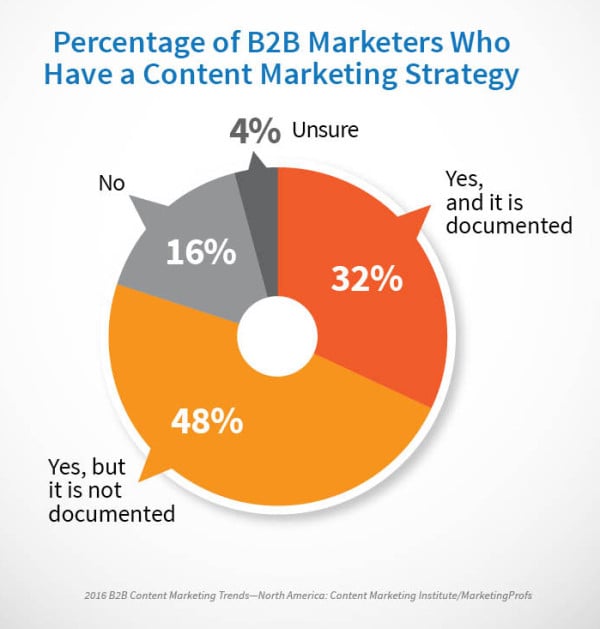 You can improve your strategy by spying on your competitors and collecting vital data for optimizing your content.
SEMrush is a versatile tool that helps you to conduct competitive research on any domain name and to use the data to optimize your campaigns. This tool helps you accomplish four important things:
Keyword Research

Competitor Research

Backlink Analysis
SEMrush shows you the search engine results pages (SERPs) and keywords and it's updated in real-time.
With your real-time keyword and competitive insights, you can create content that'll interest your readers. This type of marketing plan helps you hit the target market.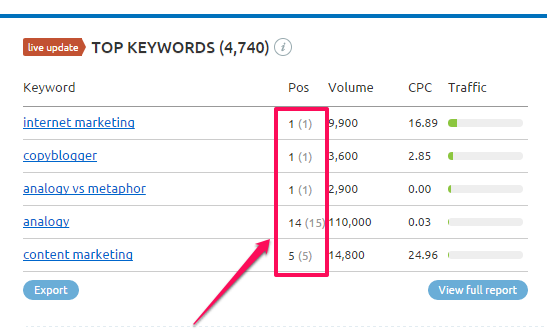 5. SimilarWeb
Could you accurately guess how many unique visitors your competitors generate per month?
It'd be hard, if not impossible. But SimilarWeb can help you do just that.
Similar Web is primarily a competitive analysis tool for digging into a site, app or platform. Top brands use it, because it's versatile and provides one of the most accurate insight sets about any given site.
To get started, click the "website" or "mobile apps" tab. Input your competitor's URL (e.g., problogger.net). Click the "search" button to get insights.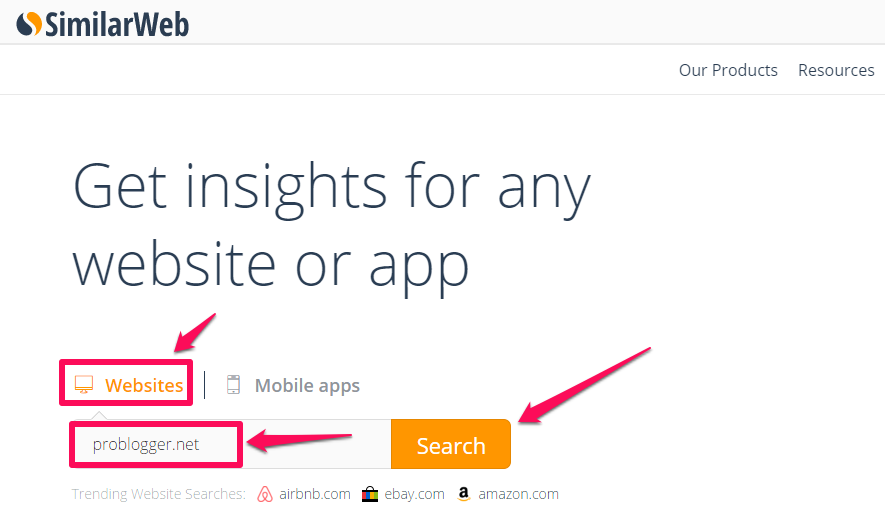 You can compare the traffic statistics from two or more competitors. All you have to do is click the "Add Competitors" tab.
When it comes to monitoring your competitors' market share, another important metric to check is their traffic sources. Are they driving most of their visitors from social media? If so, it means that you can focus more on SEO and dominate that area.
But, if they're dominating in organic search, you can create better content that'll be shared on social media platforms. That way, you'll get more referral traffic, build online influence and, in turn, use those social signals to impact your search rankings.
Beyond knowing the traffic sources, it's also important to know what other sites you may be competing with. After all, if you want to rank in the top ten organic listings, you have at least 9 other web pages to contend with.
This is marketing 101 whereby understanding the competitive landscape allows you to copy what works and improve based on your unique value proposition. Your media presence should be a combination of social networks, keyword organic flow, and ads.
Getting actionable insights from those other 9 sites will give you an edge and guide you in developing a winning SEO content strategy.
On the SimilarWeb dashboard, scroll down and you'll find other sites based on similarity and rank.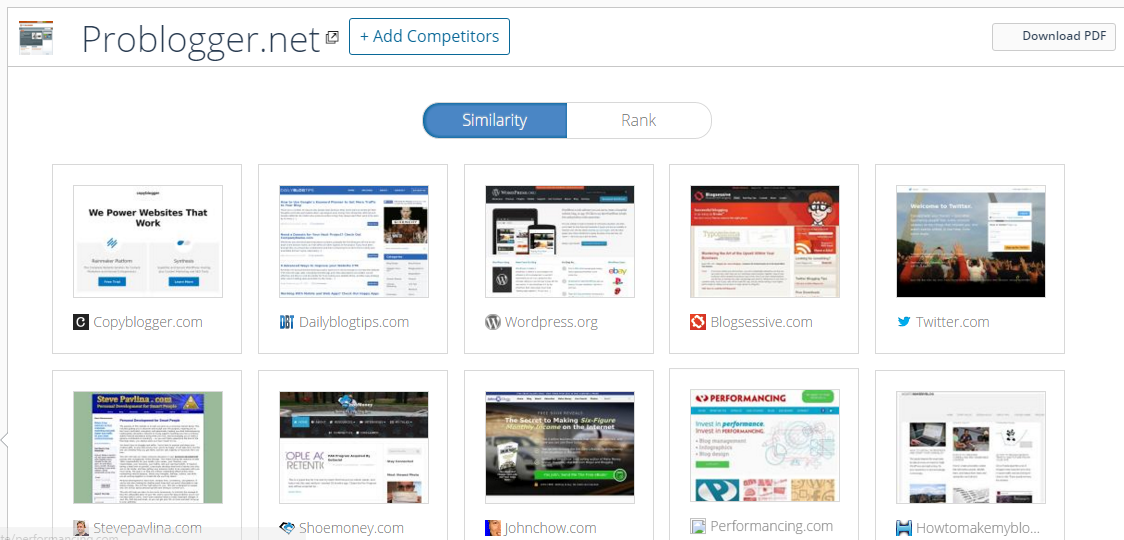 SimilarWeb.com is free, but you can upgrade for a fee to gain access to more competitive intelligence tools.
Recently, Ticketbis, an online ticket-selling platform, started exploring SimilarWeb's advanced features. The management had a challenge: to expand their reach to users and partners in local markets.
Using SimilarWeb Pro, Ticketbis successfully increased its rank, visitors and revenue. They also improved their referral traffic share.
6. Alexa
You need to optimize content for new customers.
Your content needs to be valuable. Otherwise, your target audience and blog readers will get bored and check out your competition. The content that gets shared the most is practical and useful. This is natural in the social network psyche.
Growing an online business demands your time, resources and creativity. You need the right traffic metrics, competitive intelligence and strategic insight to make smarter decisions that'll benefit your audience.
Alexa is an Amazon company. Founded in 1996, Alexa has a rich history of providing deep analytical insights to compare and optimize businesses on the web.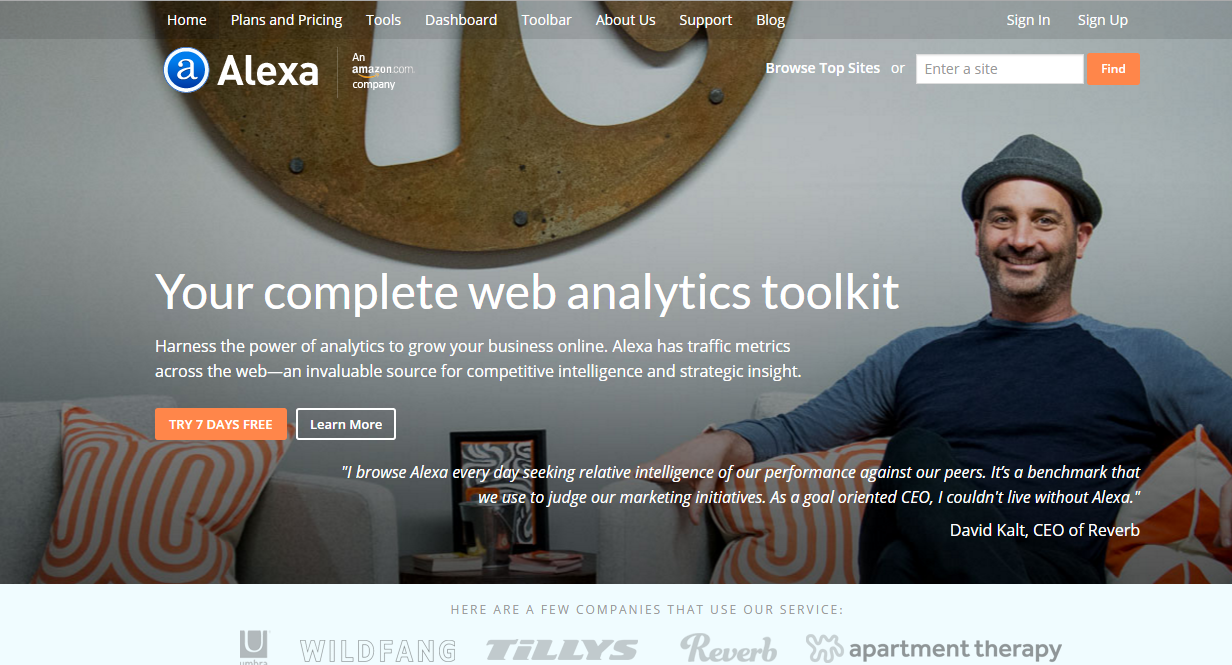 No matter when you launched your site, a competitive analysis will help you be certain that you're speaking the language your audience understands. This is imperative in content marketing.
Alexa is particularly useful for three categories of online entrepreneurs:
i). Digital marketers: If you're a digital marketer, Alexa gives you in-depth insights to optimize for users. It also provides tools to benchmark against your competition, helping understand the overall competitive landscape you are entering.
ii). Site owners and publishers: You need accurate site metrics, such as monthly page views, monthly unique visits, time on site, bounce rate and more. When you're armed with accurate site metrics, you'll be able to develop a content strategy that helps you thrive, even in this competitive age with a smart media presence on the right social channel.
iii). Content strategists: These entrepreneurs occupy a very important position because they're involved in research, idea generation, content creation distribution, and management.
If you're a content strategist like me, you can use Alexa's SEO recommendations to create content that will be discoverable and engaging to your target market.
You can collect user behavior data and use it to create content that will convert casual site visitors into loyal readers.
What is your target market? Do you know your audience demographics? Does your site have more female or male readers? If you don't know, you might be creating content that doesn't appeal to your audience.
To learn more about your audience demographics, go to Alexa.com. Input your URL (e.g., bloggingwizard.com) and click the "Find" button.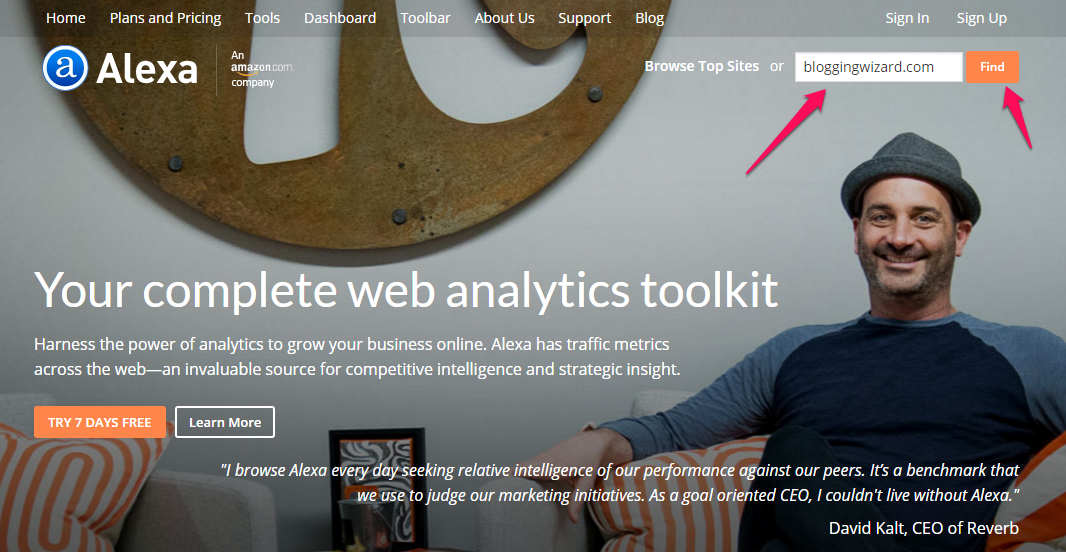 Next, scroll down to find the "Audience Demographics" results. Study the gender, education and browsing history makeup of your audience. This information tells you who visits your site and even the time that you should publish new content to best reach those visitors.

From the screenshot above, you'll notice that Bloggingwizard.com attracts more female readers who have graduated school or attended some college and that these people either work from home or are unemployed (because they visit the site from home).
If I were a competing blog owner, I'd create content that's relevant to those who want to work from home to capture that market share.
Content that shares insights on how to get to the office or workplace on time or earn the respect of other staff members may not be relevant to this audience.
"Alexa is part of my daily work routine," says Janel Laban, Executive Editor, Apartment Therapy.
"From keeping an eye on the movement of Apartment Therapy's traffic rank, changes to our reader demographics and other key need-to-know info to checking the data for sites that I'm visiting."

7. Google Advanced Search Operators
Google is, beyond doubt, the most utilized and useful performing search engine in the world.
However, you need to improve your chances of getting the most relevant, accurate and valuable search results from your searches.
Google Search Operators is a competitive audit tool that helps you find exactly what you're looking for if you want to quickly and effectively tweak your search terms.
Google Search Operators are also query words or symbols that you use to trigger special actions and give you the most relevant search results. I use these search operators every day when creating blog posts or looking for the most reliable data.
You can use these queries to set up filters. That way, irrelevant results won't appear in the search results.
If you're searching for something simple in Google (e.g., best seo tools), you don't need to use search operators. No matter how you input the words and phrases, Google will probably return the best results.
Search algorithms have evolved, but Google still reads words and tries to decipher meanings.
So, if you input "Johnny Depp Angelina Jolie 2015 movies," Google will read the query as "Johnny AND Depp AND Angelina AND Jolie AND 2015 AND movies." So Google will return search results that contain all of those words at the top of its results.
I know that Google is working hard to understand the intent behind every search query, but it's still true that keyword phrases are broken down and the most relevant results are returned.
If you search for information related to, "revenue and customer growth rate from the Apple Store in 2012," you're primarily interested in direct data — not a Wikipedia page or another blog post from a solopreneur.
The top result is from MacWorld.com, an authoritative technology site with a huge market share. The question is: Can we trust the data it provides, considering that the site has no direct relationship with the Apple company?
The term we searched for is too broad for specific answers. It takes extra effort for the search engine algorithm to be sure about your intention with your media presence.
But, what happens when we apply Google Search Operators?
"United States" Apple revenue + customer growth rate: 2012 -Wikipedia
We get:
You can see that the search results are now more relevant and from reliable sources.
For example, Nasdaq is a leading industry player and its site publishes reliable stock market news, analysis, and benchmarks. Since Apple has gone public, Nasdaq has access to first-hand information about it.
The second result is from the Apple site – straight from the horse's mouth, so to speak. There's no question about how relevant it is.
Whether you're analyzing a particular topic or trying to find out what your competitors are doing, you can use Google Search Operators to filter out the wrong results.
Other search operators that you can use are:
i). filetypes:pdf – If you specify a particular file type (e.g., pdf), Google will serve you results in that format. You can look for information in any filetype (including doc, docx, png, jpg, ppt, mov).
ii). info:google.com – Use this search operator to get information about a given URL. I use this a lot when I want to find specific pages or posts that I published years ago. You can also use it to dig into your competitor's specific pages.
iii). site:.whitehouse.gov – This operator triggers a response in the search engine index and only returns specific results from pages within whitehouse.gov.
You can tweak the operator and search for industry blogs instead. For example:
Pat Flynn site: smartpassiveincome.com
iv). "Neil Patel" OR "Rand Fishkin" – This will return specific pages that contains either phrase.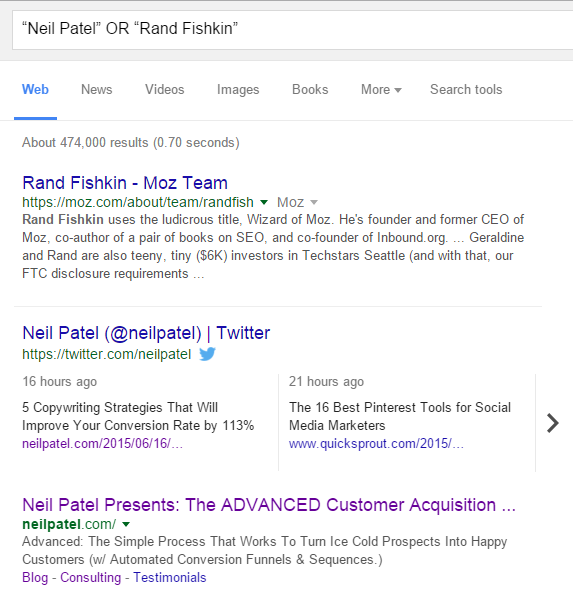 v). inpostauthor: "guest post" – This returns pages that have "guest post " as the author.
8. Siteliner
Would you like to explore your competitor's site to find duplicate content or broken link building opportunities?
When it comes to improving your search rankings, you need links. There's still a correlation between external links and Google rankings. Without links, no matter how useful the content might be, it may not be seen in the top organic results pages. Links are needed in your online media presence to help get traffic and improve your market share.
As a link building tactic, broken link building is effective, scalable, Google-friendly and content-focused. That's why it's reliable because Google wants you to create the right content that will earn editorial links.
Through broken link building, you're helping site owners and webmasters replace dead links on their sites that could eventually harm their search rankings. If your piece of content is richer than the dead one, you'll likely succeed with this link building tactic.
So how do you discover broken link building opportunities using Siteliner.com?
Follow these simple steps:
i). First step: Get started – Input the site you want to acquire a natural link from (e.g., mashable.com). Then click the "Go" button.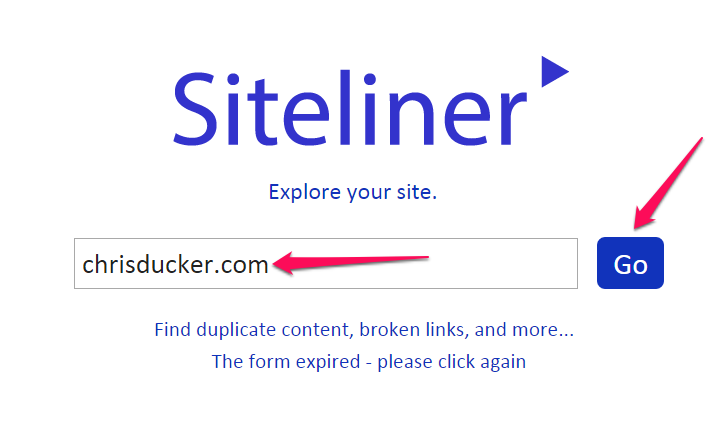 Siteliner will take some time to scan the site pages for duplicate and broken links. While it's scanning, open the "Broken links" link in a new tab to see the opportunities for replacing a dead link with yours.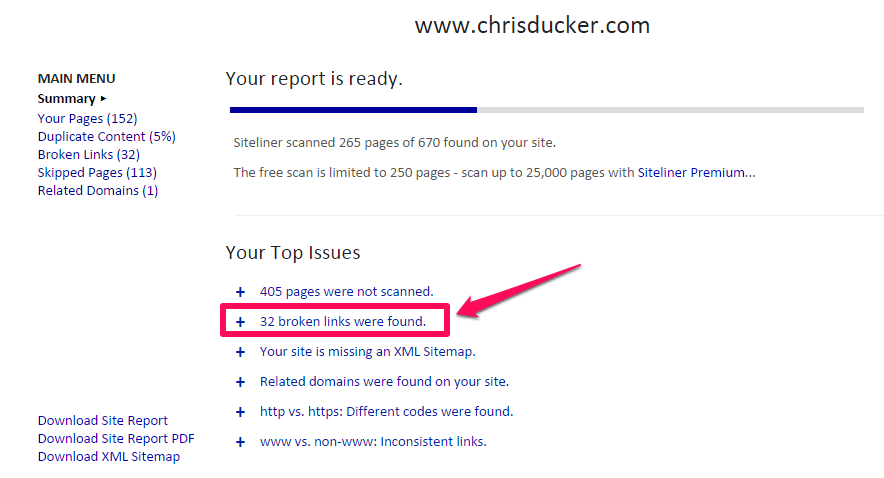 ii). Second step: Expand broken links – After clicking on the "32 broken links were found" link, the next thing you'll want to do is to expand it to see the specific broken links.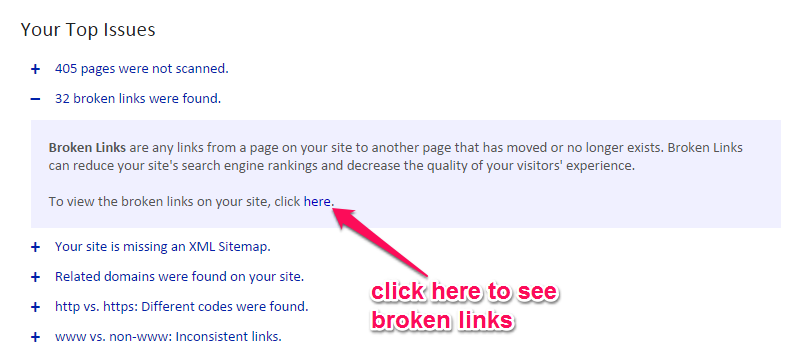 iii). Third step: Download Site Report – You can download the broken links list as a PDF document or in a spreadsheet format for reference.
9. Keyword Competitor
Keyword Competitor is an all-in-one competitive analysis tool that shows you keyword opportunities that your competitors have been ignoring.
You can integrate the right long-tail keywords into your blog post and increase its search performance. On-page SEO is most effective when the right keywords are in use.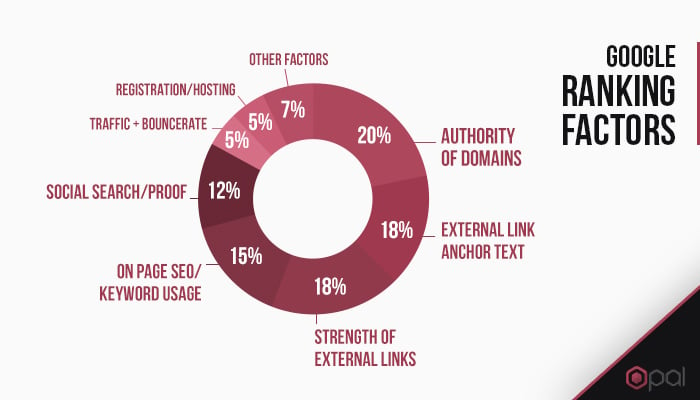 There's no rule that says that you have to create data-driven blog posts only. With the deep insights that you'll collect from the competitors, you can create multimedia content (e.g., videos, animated infographics, interactive content).
With Keyword Competitor, you can get access to your competitors' keywords, both for organic and for paid search. This SEO and competitive audit tool searches the web to get the most current keyword data.
When you use Keyword Competitor, you can achieve these 4 things:
Discover your competitor's organic keyword phrases and paid keywords. You can also see a preview of their ads and landing pages.

Easily check keyword position rankings for 1,000+ specific keywords without being manipulative or getting your IP banned by Google for violating its policy.

Get to know what's happening to your competitor's ads. You can track and capture daily changes in keyword search positions, ads, and landing pages.

Create your settings and get email notifications when competitors' campaigns are performing better than yours.
The premium subscription package starts at $29/month, but you can try the tool free for 30 days.
So, how do you use Keyword Competitor?
Simply type your competitor's URL into the search box. Click the "Search The Web" button to get actionable insights:
One thing I don't like about Keyword Competitor is that it takes some time before results can be generated. But, if you're willing to wait, the results will be similar to that of Ispionage: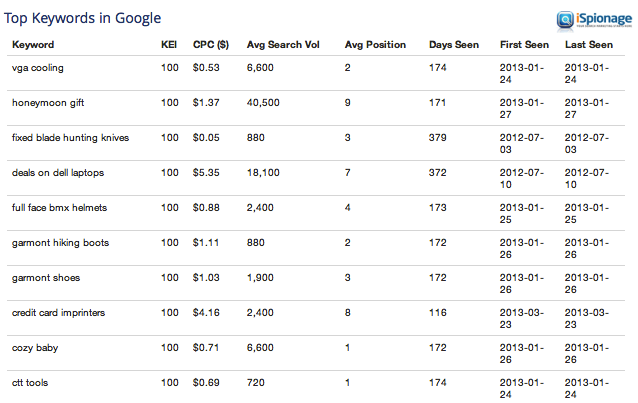 10. Rank Signals
Love it or hate it, SEO is an integral part of inbound marketing. It's not going away anytime soon, so give it your attention.
SEO has changed dramatically over the last 3 years, but one thing remains constant: people are seeking useful and relevant information from the competitive landscape.
Smart marketers recognize the usefulness of a well-structured SEO content strategy.
Successful SEO requires useful data. Otherwise, you'll be duplicating what's already been tried, perhaps unsuccessfully.
When you spy on your competitor's site, social social network activities and blogging frequency, you'll come up with insights for creating better content. To get those insights, you need a simple, effective tool.
Rank Signals is just that kind of tool. It's primarily a backlink checker tool that helps you uncover SEO backlinks & traffic sources of your competitors.
If you don't know where your competitors are getting their links, you can't effectively attempt to outrank them, no matter what your marketing strategy is.
Follow these simple steps to find those link sources:
i). First step: Check backlinks profile – On the homepage, simply input your competitor's URL (e.g., smartpassiveincome.com) and click the "Explore links" button.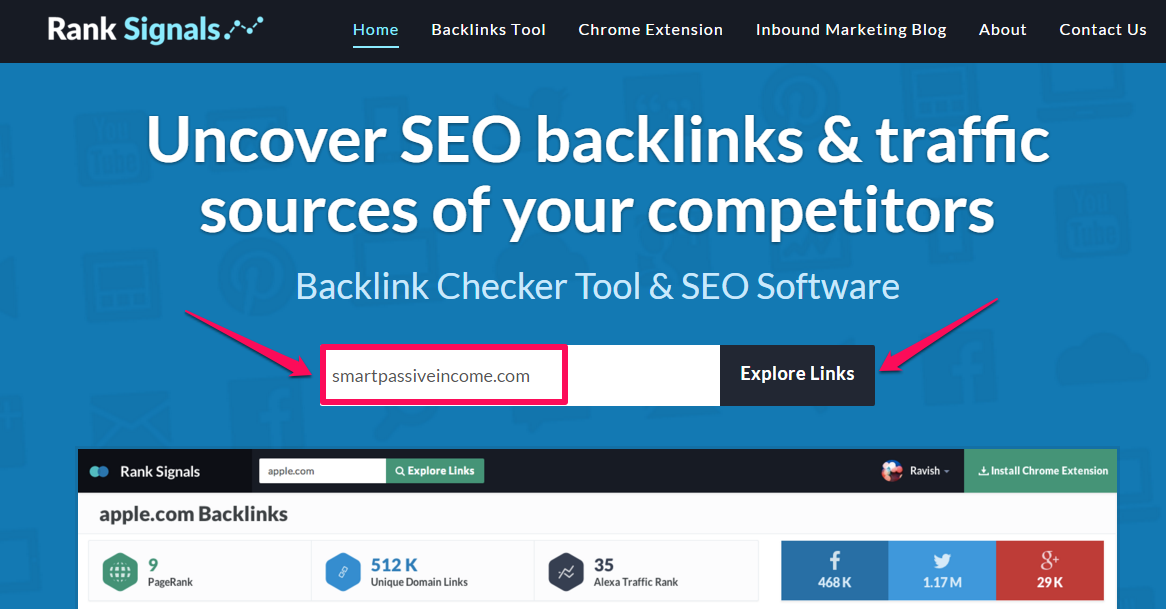 ii). Second step: Analyze your results – From the dashboard, see how many unique backlinks your competitor's site has and its social network strength (or shares).
To reveal the links, scroll down a bit and you'll find this:
Armed with this information, you can work on getting your site mentioned and linked to Yahoo! Finance site, HuffPost, Amazon, etc. These are authoritative sites that usually pass valuable link juice to any web page.
If you successfully get a handful of these trusted links pointing to your page, your rankings will definitely increase in as little as 30 days.
11. Buzzsumo
Buzzsumo is a fairly popular social network tracking tool that helps you find the most shared content for a given topic or competitor.
Let's say that you want to identify the most shared content related to copywriting. All you have to do is type the keyword into the search bar and click the "Go" button.

Next, you'll see the number of social shares each piece of content has generated within a period of time (e.g., past year, 6 months):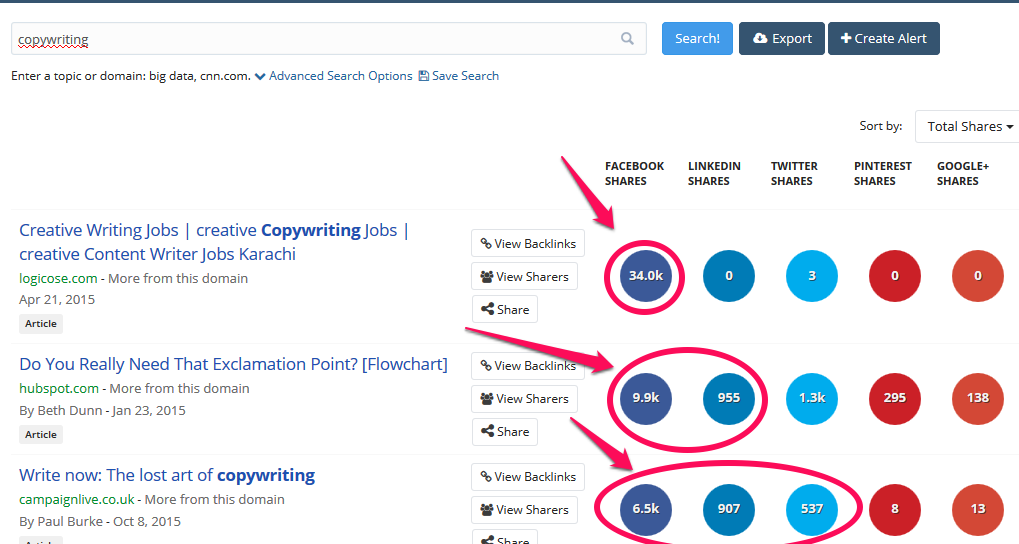 Brian Dean did a great job compiling his 200 Google's Ranking Factors post.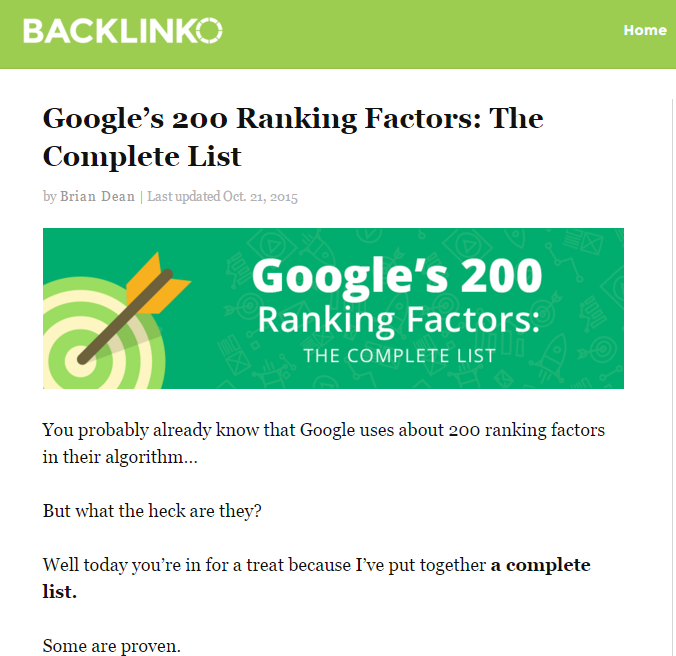 Lately, marketers have been arguing about the impact of social signals on search rankings. Personally, I've seen an increase in organic rankings just by getting more people to share my posts.
12. DataForSEO
DataForSEO is a powerful tool that can automate the process of competitor research.
Their competitor data API is extremely helpful when it comes to estimating competitor's traffic, bounce rate, and other important metrics.
Although DataForSEO is designed for SEO software companies, any marketer can benefit from their services.
You just need to know some basics of JSON and have a fair amount of technical expertise.
First step: Create an account at DataForSEO. You'll be given a few credits for free.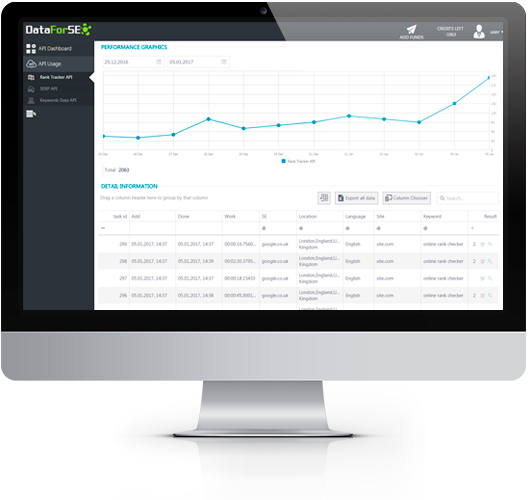 Second step: You can use Postman or any other HTTP client to send a request with your competitor's domain name.
Third step: After you make an API call, you'll get loads of valuable information about your competitor's traffic and its sources, time on site, page views, bounce rate, and more.
Competitor Analysis Tools FAQs
What is the first step in a competitor analysis?
The first step of a competitor analysis is to identify your competitors.
What factors should you consider in a content competitor analysis?
Look at factors like length of content, keyword density, images, and backlink profile.
What are some of the most popular competitor analysis tools?
Ubersuggest, SEMrush, AHrefs, Moz, and Buzzsumo are some of the most popular competitor analysis tools.
What are some ways to analyze without the use of tools?
You can do manual Google searches to see who is beating you in search results, read through competing content to check for topic coverage, navigate through competitor's websites to analyze their UX, and more.
Competitor Analysis Tools Conclusion
There you have it. If you're looking to build a successful organic traffic pipeline that consistently generates traffic, brand visibility and increased revenue, these competitor analysis tools will be useful.
However, you should always keep in mind that growing your online business takes time and consistent effort. You're going to work harder than you ever did to develop and keep your market share.
The competitive landscape continues to become more saturated with social networks playing a bigger role in anyone's overall media presence and marketing strategy.
To make a big difference, you need to adopt a content writing strategy that's based on proven techniques. If you're not seeing a dramatic improvement in organic traffic and lead generation, you may need to adjust the type of content you create.
As always, your comments help me provide better content on a consistent basis. Which of these competitive analysis tools have you tried? Can you share typical results?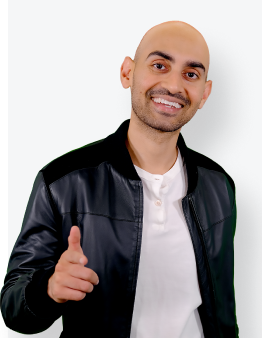 See How My Agency Can Drive More Traffic to Your Website
SEO - unlock more SEO traffic. See real results.
Content Marketing - our team creates epic content that will get shared, get links, and attract traffic.
Paid Media - effective paid strategies with clear ROI.
Are You Using Google Ads? Try Our FREE Ads Grader!
Stop wasting money and unlock the hidden potential of your advertising.
Discover the power of intentional advertising.
Reach your ideal target audience.
Maximize ad spend efficiency.