When it comes to getting traffic, you have two main choices: SEO or PPC management. Both options are an effective means of driving prospects to your website, and one isn't necessarily better than the other.
When used correctly, these methods can deliver results. They just have different ways of achieving them.
Ad spending is projected to grow 7.61 percent yearly through 2026, proving companies see the value in PPC strategies. This article teaches you to get the most out of your PPC campaigns.
What Is PPC Management?
PPC management refers to the spending and strategy behind your paid ad campaigns, including:
the keywords you target
the SEM strategies you choose
the copy you use in your paid ads
the metrics you track and tools you use to track them
campaign optimization
A/B testing
You could manage your PPC ads yourself or consider using PPC management software for some areas. However, it's a complex endeavor, and you may find you're losing money if you don't have a precise plan.
Therefore, many businesses choose to work with a digital agency to maximize their spending and conversions.
Once you choose to work with an agency, they take over your PPC management campaign for you and suggest changes to maximize the effectiveness of your ad.
Why You Need a PPC Management Strategy to Increase Revenue
When implemented correctly, your PPC management approach forms the backbone of a successful online marketing campaign; it's a great way to get your business noticed in a crowded marketplace and generate fresh leads.
However, without a strategy in place, it's a struggle to attract the prospects that are most likely to convert, but there are other reasons you need a plan.
A well-targeted PPC management campaign:
Raises your profile: Whichever niche you're in, the competition is vast out there. Getting noticed means getting your business in front of the right people, and a well-drawn-up plan can enable you to achieve this.
Creates the right ads at the right time: To attract the right people, you need to send your ads to the sites where people are looking for products or services like yours. An effective strategy ensures you know who you're targeting, why you're targeting them, and when. This tailored PPC campaign management approach often significantly impacts your success rates. One agency found its client's CTRs increased by 39 percent, and conversions increased by an incredible 78 percent.
Reduces your cost of conversions: When you know who your audience is, you spend less money. For example, when Hootsuite used an agency to assist with its PPC management, it streamlined its strategy and lowered cost per conversion by 28 percent.
Discovers new keywords: Whether you're using PPC management software to discover new keywords or working with an agency, new keywords can equal more business. After some changes, Hootsuite found that 51 percent of its new custom came from additional keyword research.
Leads to more conversions: You can considerably increase conversion rates when you optimize your ads.
PPC Management Responsibilities
The main PPC campaign management responsibilities are analyzing and optimizing your PPC ads. This includes analyzing data, identifying trends, and improving the ads.
Other responsibilities cover creating a strategy for paid search, managing budgets, setting up ad groups and keywords, along with bidding strategies.
Then there is:
researching and implementing new strategies
creating reports on campaign performance and making recommendations
completing keyword and competitive analysis
keeping track of Google updates
managing the budget of campaigns, so they are in line with company goals
copy creation and channel targeting
Completing these tasks requires expertise and a wide range of skillsets to achieve the best returns, so some advertisers prefer to use an agency.
PPC Management Strategies to Increase Revenue
There's more than one way to use ads as part of effective PPC campaign management. Below, we explain some of the most popular approaches, how to use them, and explain why you need them.
Let's start with A/B testing your CTAs.
1. A/B Test Your CTAs
Not getting the results you want? Then try A/B testing.
A/B testing is the process of comparing two versions of an advertising asset. Aside from your PPC ads, you can split test your emails, web pages, videos, emails, and other types of content to see which one performs better.
As part of your PPC campaign management, you can test your PPC ads:
However, you want to give special attention to your CTAs to understand which ones get your prospects clicking through and arriving at your marketing page.
HubSpot suggests taking a three-pronged approach to testing your CTAs.
Be specific. You don't want to run ads with a ton of individual differences, like an array of colors or text. You need to ask yourself some questions first to get meaningful results. For example, do you want to test the wording? Visuals? Placement? Test each ad for one element at a time.
Vary your CTAs. Here, you want similar CTAs that provide the same information but are phrased differently. You could also test components like your CTA placement, color, size, text, etc. Even the most minor changes to a CTA can make a significant difference. Brad Shorr, Director of Content & Social Media for Straight North In Chicago, recently tested the following CTAs:
A. Get $10 off the first purchase. Book online now!.
B. Get an additional $10 off. Book online now.
There's not a massive difference in the CTAs, but "B" won every time.
Pick a date range, measure your results, and optimize.
2. Use Negative Matching Techniques
An essential part of your PPC management is not spending unnecessary money on ads. There's a simple way to save money, and it's called negative matching or negative keywords.
For example, drug development company Nuventra experienced a 70 percent cost savings per lead and a 500 percent boost in conversions when an agency used negative keywords as part of its PPC management.
If you're not familiar with them, negative keywords are words and phrases you don't want your ads to show up on. They're a great way to get super specific with your targeting, and they can keep your ads from showing up on irrelevant searches.
For instance, if you have a PPC campaign for the term "athletic sneakers," but you don't want to show up on searches containing the phrase "running shoes," then add "-running shoes" as a negative keyword.
As Google explains, excluding search terms lets you focus on the keywords most relevant to your customers, and the improved targeting can enhance your ROI.
For a simple way to implement negative keywords, try a free PPC management software tool like WordStream. You just:
add a broad term relevant to your sector
choose your industry
pick your country
wait for the keyword list to popularize
list any irrelevant keywords
You can also use Google's keyword planner and the search terms report. Google advises that you "look for terms that don't fit your business model among the queries where you've received traffic or in the keywords suggested to you in the course of planning."
And, "In addition to reviewing the stats in these reports, also look for the intent behind a search."
Alternatively, use a tool like Ubersuggest to find negative keywords.
3. Make Sure Your Ads Look and Sound Like Organic Results
PPC ads are often the first impression a customer has of your company. Therefore, t's important to ensure they're well-designed, well-written, and sound like organic results.
This means that your ad copy should be written in a natural, conversational tone and should not sound like you are trying to sell something. Further, natural-sounding copy is more:
engaging
persuasive
compelling
However, that's not all you also need to think about. You need to look at natural language processing (NLP) and the role it can play in your SEO strategy.
NLP is becoming a much greater part of our everyday lives, and by 2026, the sector is set to be worth $27.16 billion. Considering its growth and its application to marketing, you can guarantee we're going to see more of it, so you can't ignore it.
If you haven't heard of NLP, it's a subcategory of AI; if you use predictive text, search on Google, or use a voice assistant, you're already using it.
NLP is important to marketers because consumers don't just use keyword-based questions. They use complete questions, which look more akin to long-tail search queries.
For instance:
U.S. States vs. How many states are there in the U.S?
Reconditioned smartphone vs. Where can I buy a reconditioned smartphone?
Keyword analysis vs. What is the best tool for keyword analysis?
There's another factor to consider: the surge in voice search.
The growth in smart speakers like Alexa is undeniable. According to the analyst company Canalys, the smart speaker market was set to reach 163 million units by 2021.
This growth makes it even more vital that your PPC ads look and sound natural. Below are some tips to optimize your ads for voice search.
use short, concise sentences and phrases when writing your ad copy
add keywords that are relevant to what you're advertising
include a call-to-action at the end of your ad copy so that people know what they should do next
understand user intent
answer your audience's questions and address their pain points
use long-tail keywords
4. Use Display Advertising
Display advertising is a form of internet advertising that has become increasingly popular in recent years and includes text, banners, and images,
Although search ads are the most popular, display advertising is growing. According to research published by eMarketer, display advertising grew 41.2 percent in 2021, with ad spend climbing to $105.99 billion and it will continue to grow.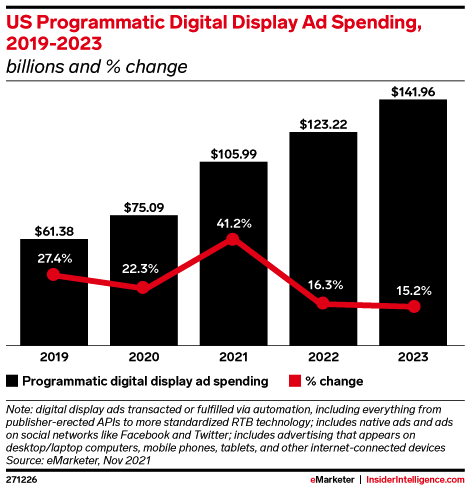 One of the best ways to include display ads as part of PPC campaign management is to have a detailed plan in place first. Decide what type of ads to run, what keywords to target, and how much your budget is.
If your finances are tight, focus your efforts on the best-performing ads and keywords. This approach allows you to get the most out of your advertising dollars without constantly tweaking your campaigns.
Finally, for this section, here are some best practices for display advertising:
include a mix of ad types to maximize engagement with your audience
use quality images to draw attention to your ads
create a call to action
A/B test your ads
include keywords
5. Optimize Your Site for Mobile
In 2020, there were 211 million mobile phone searchers in the United States alone. Fast forward to the fourth quarter in 2021, and 54.4 percent of global web traffic came from mobile.
Further, according to research from Adobe, while mobile shopping has hit a bit of a wall, 57 percent of consumers use their mobiles for browsing.
The message is clear: you need to accommodate mobile visitors.
Put yourself in your customer's shoes for a moment.
You're on your smartphone. You click on an email link or a search ad, keen to find out more.
However, the print is so tiny you can't read it, the images aren't clear, and you can't see the information you want to complete the purchase.
What do you do? Wait until you're on your laptop and click-through then? Maybe. If you remember. Most likely, you click away, don't go back, and find a competitor.
You see, PPC management doesn't stop with your online ads. It needs to continue into your landing page, website, or blog, so your prospects have the best experience.
How can you achieve this? By making your prospect's destination user-friendly and optimizing your site by:
creating a responsive website design
using a fluid grid and fluid images to make sure content is readable on any device
optimizing site navigation so it's easy to use with one hand
making certain text is readable on small screens without zooming in or out
ensuring the site loads quickly by minimizing images and removing unnecessary files
6. Create Text Ads
Text ads are the most common form of online advertising. They are usually short, with just a few lines of text and a link to the advertiser's website.
Google defines text ads as, "a form of marketing communication that advertisers can use to promote their product or service on the Google Network."
Text ads are shown on SERPs as sponsored links, which have been paid for by advertisers as part of a PPC management campaign and throughout Google's Display Network (GDN), which includes:
websites displaying Google ads
mobile devices
apps
google online platforms such as YouTube and Gmail
To make the most of text ads:
include keywords
address your audience's pain points
explain the benefits of your product/service
include affiliate and sidelink ad extensions
add numbers
detail the benefits
Finally, use CTAs that get customers to take the next step and purchase, like in this example by Pizza Pizza.
7. Create Native Ads
According to the 2021 PageFair Adblock report, desktop adblocking grew 8 percent to 257 million users, while mobile ad blocking grew 10 percent to 586 million users. However, the research also found that Adblock users were more likely to accept less intrusive adverts.
That's where native ads come in.
These ads don't impact the user's experience the same way some other ads do.
Native ads are advertisements that match the style and format of the other content on a website. In other words, they look like articles, videos, website banners, and other forms of content on a webpage. Examples are sponsored posts on social media or "sponsored stories" on Instagram.
Assuming you're using Google, you can create native ads by:
signing in to Google Ad Manager
clicking delivery and selecting "native"
picking "new native ad single ad"
choose the type of ad (guided design editor for programmatic and traditional ads, the HTML and CSS editor, or the Android and iOS app code)
Best practices for native ads include:
knowing your audience and targeting them
using a compelling headline to draw readers in
creating an engaging visual
keeping them consistent with your brand
providing useful information or entertainment
including hyperlinks to drive people to your site
using a variety of formats
ensuring ads are responsive
PPC Management Frequently Asked Questions
Who should hire a PPC manager or agency?
If you don't want to wait for your SEO strategy to kick in, then you might want to consider finding a PPC manager or agency to implement a PPC management campaign.
PPC is a proven way of getting targeted traffic to your site. However, even though you can manage various aspects of your advertising, like keyword analysis with PPC management software, you can still benefit from some expertise.
Regardless of the size of your budget, a PPC agency ensures you're spending your budget wisely and implementing a solid strategy.
Can you manage your own PPC campaigns?
You could manage your PPC campaigns, but this often means a lot of trial and error and perhaps some financial losses along the way. Successful campaigns take skill and strategy and, therefore, may be more successful when you employ a digital agency to implement them for you.
What are the top e-commerce PPC marketing management tips?
You can identify the keywords that will resonate with your target audience; create an e-commerce ads campaign; segment your ads for better targeting; use remarketing; A/B test ads; advertise on a variety of channels, such as Facebook, Instagram, Twitter, and YouTube to reach new customers and widen the reach of your campaign; and use Google AdWords or Bing Ads for search engine optimization (SEO) purposes.
Does a PPC manager help you decide how much to spend on paid ads?
A PPC manager provides recommendations based on your aims and explains key information like your cost per acquisition, cost per click, and what you can achieve. However, the final decision on how much of your budget you want to assign to PPC is down to you.
Conclusion: PPC Marketing Management
For many businesses, effective PPC management is an essential part of growing their businesses and attracting qualified leads to their websites.
However, for the inexperienced, PPC campaign management often leads to costly mistakes if you're unsure of the precise tactics you should be using.
You could use PPC management software tools to find keywords, monitor the results, and optimize when you're starting.
Nevertheless, you may find it easier to leave the learning curve to others and enhance your chances of PPC success by outsourcing to an award-winning digital market agency.
Which PPC management techniques do you use, and how have they helped your business?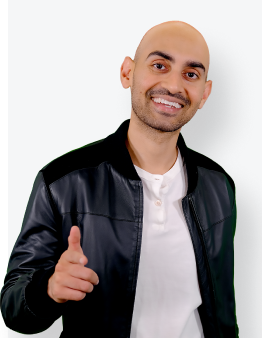 See How My Agency Can Drive More Traffic to Your Website
SEO - unlock more SEO traffic. See real results.
Content Marketing - our team creates epic content that will get shared, get links, and attract traffic.
Paid Media - effective paid strategies with clear ROI.
Are You Using Google Ads? Try Our FREE Ads Grader!
Stop wasting money and unlock the hidden potential of your advertising.
Discover the power of intentional advertising.
Reach your ideal target audience.
Maximize ad spend efficiency.