It promised to transform every aspect of our life:
From sports to businesses to cooking and beyond.
I am talking about the buzzword that has been touted to accurately predict our futures via predictive analytics…
Big Data.
In 2008, Google launched Google Flu Trends (GFT), to collect predictive analytics regarding the outbreaks of flu. It's a great example of seeing big data analytics in action.
What was the methodology that the search engine giant followed?
They matched the search engine terms conducted by people in different regions of the world. And, when these queries were compared with traditional flu surveillance systems, Google found that the the predictive analytics of the flu season pointed towards a correlation with higher search engine traffic for certain phrases.
So, did Google manage to predict influenza activity in real-time by aggregating search engine queries with this big data and adopting predictive analytics?
Not really.
Even with a wealth of big data analytics on search queries, GFT overestimated the prevalence of flu by over 50% in 2012-2013 and 2011-2012.
This predictive analytic failure led to Google getting labeled as showing off "automated arrogance" and only contributing to the big data hype.
Do you see where I am going?
For small business owners, discovering the hidden patterns of potential customer behavior is an appealing pursuit. That's why everyone wants to get their hands on big data analytics.
But, amassing huge information, then analyzing it to get accurate insights isn't easy. You need world-class data scientists, huge financial resources and advanced technology analytical tools to decipher such volumes of big data analytics.
Moreover, most large databases are useless and mid-sized business owners will probably never need big data.
Enter small data.
It's easily accessible and small-sized data that can be easily comprehended by humans looking to get actionable insights. Indeed, small data is all about people.
Here's a table to help you differentiate between the two types.
As you can see, small data can point out the specific attributes that are unfulfilled prospective customer needs. The irony is that only 12% of companies are analyzing their existing small data, as per Forrester research.
That means that data for 88% of them is getting wasted.
Imagine the intelligent social media marketing strategy and business decisions that you could have made with this ignored data.
That's why, in this article, I want to show you actionable strategies and examples of using small data.
Martin Lindstrom, author of the book 'Small Data,' writes,
Small data is the foundation for breakthrough ideas or completely new ways to turnaround brands.
He shares the following instances, when small data led to big ideas, including Snapchat.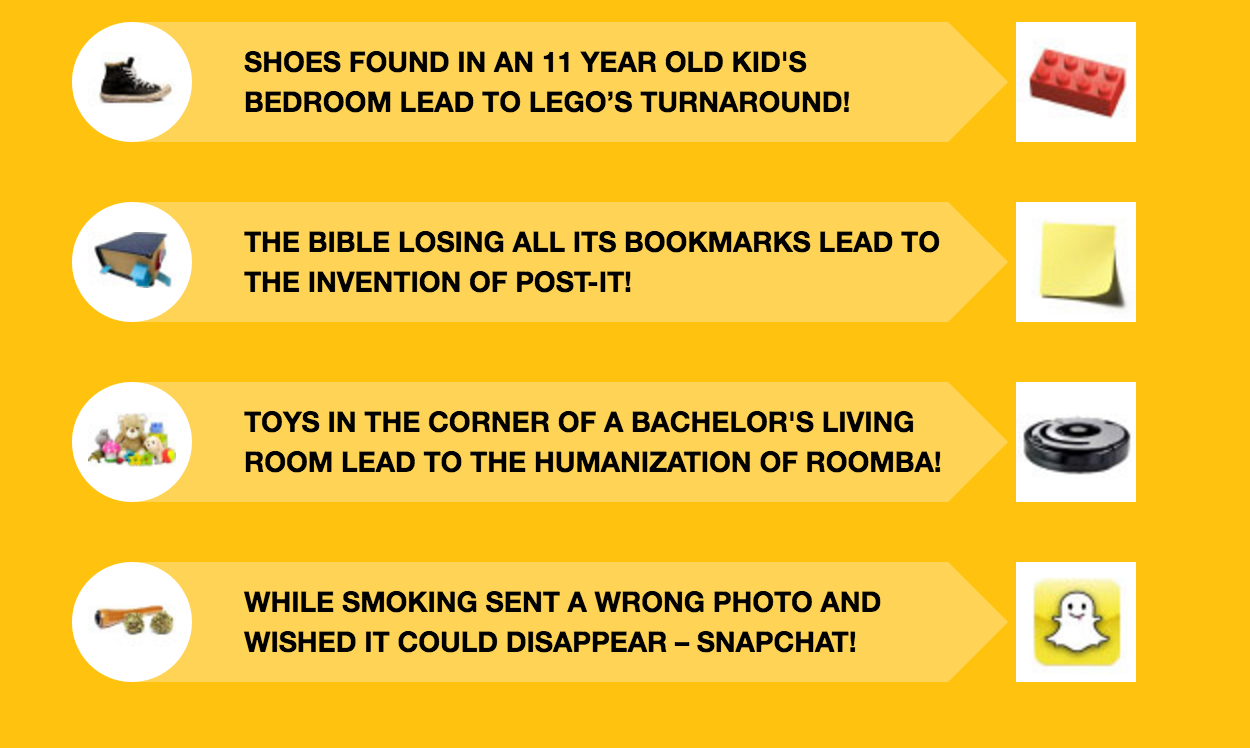 Are you ready for a complete turnaround of your brand's social media marketing efforts?
Then, let's start harnessing your small data reserves profitably.
Correlation doesn't equal causation: Find 'the why' and potential  customer needs/wants with small data
During the weekdays, you might like to wake up before the sun rises.
But, does that mean that you're responsible for the sunrise on these days?  Of course not.
But, this is a silly example of the fallacy that many people are guilty of believing – "Correlation equals causation." Many times, big data analytics work in a similar way. It gives us fascinating insights, but we can't find why things are happening in such a way.
For an example, look at the OkCupid blog. It shows interesting correlations between race and attraction, based on the data collected about their users.
Christian Rudder (co-founder, OkCupid) even wrote a book on human behavior, based on such data points.
In one particular instance, he correlated OkCupid attractiveness ratings with 5,000 job records from Shiftgig.com (job posting website). And, he found that the "beauty bias" might be responsible for the huge pay gap between men and women.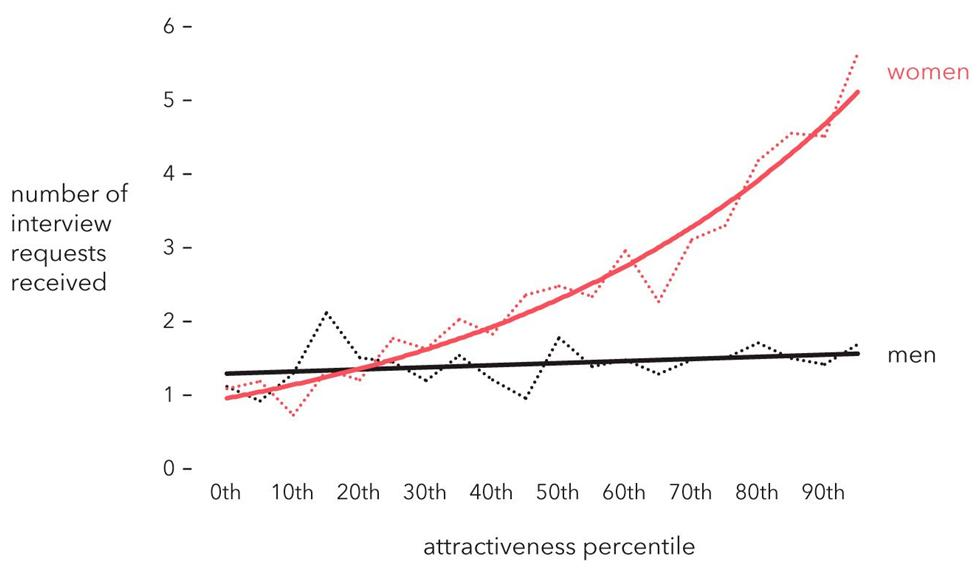 But, does being attractive alone guarantee a job to women?
Similarly, in Google's attempt to predict flu, it used the mammoth searches made by users to find a correlation and didn't care about the causation.
Rather, you need seemingly insignificant insights about the customer base to understand their needs. You'll need to get into that prospective customer's shoes and think/feel your consumer's thoughts.
You might also need to get personal, by talking with your target customers and understanding their personalities.
One great example that's right in front of us is Pinterest. Their user experience researcher, Gabriel Trionfi, pleads designers glued to their computer screens to conduct house calls. He believes that visiting Pinterest users, in person, helps in understanding how they actually use it.
In one particular instance, Trionfi found that a young nursing student and her boyfriend used Pinterest a lot to plan their cooking.
It was amusing, yet interesting to find that Pinterest was helping people bond offline. This was an interesting insight that Trionfi couldn't have learned otherwise. In his own words,
You don't necessarily think about people using a website together.
Steli Efti, from Close.io, similarly advocates visiting customers.
He gets insights into the environment where his customer base uses their product and their wants/needs.
For example, during a visit, Efti found that a customer was displaying their reporting screen on a TV. And, it looked bad – because it wasn't optimized for viewing on a full TV screen.
Efti sent the above screenshot to his team and, within an hour, their developer Phil released a quick fix for optimizing their reporting screen.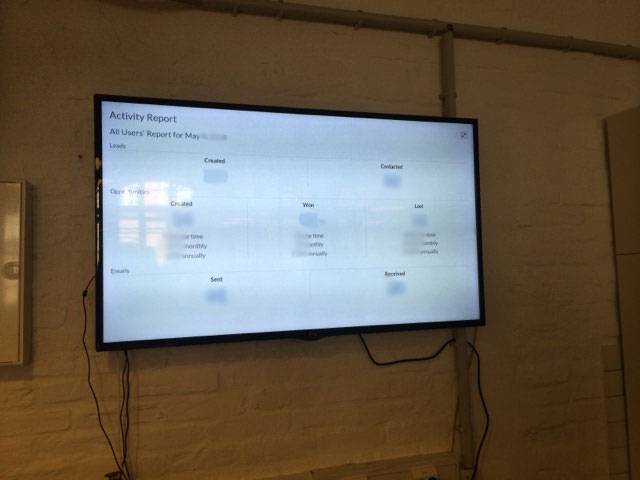 Efti shares more concrete examples of visiting a customer, including relationship building and up-selling a customer to a higher plan here.
Previously, I've shared how such unscalable hard work can hack growth for you as a small business owner.
Let me share another real world case study of how interaction with the customer led to useful and actionable small data.
Simon Ouderkirk used to work at an artisan bakery – Seven Stars. They were a small chain with 3 locations.
In a conversation with the owner, he discovered that muffins provided a slim margin to the bakery.
Still they produced three kinds of them, every day, on a rotation basis. So, for Monday, maybe they cooked Blueberry, Corn and Pumpkin. Then, on Tuesday, they offered Chocolate, Bran and Blueberry. And so on…
After looking at the historical sales data and establishing a baseline, Simon proposed an experiment:
He wanted to produce only two kinds of muffins (that had the strongest current sales) for 6 six weeks. Then, he committed to making a data-driven decision about their muffin business.
The result?
Well, the sales at each location retained their pre-experiment growth %.
I am all for eliminating inefficient business assets.
But, what if it doesn't lift sales, like the above scenario?
You need to look more closely at the data.  
In the Seven Stars case, the numbers behind the sales HAD shifted.
Muffins sales had fallen significantly.
But, scone sales (they sat next to muffins) had risen to match the decrease in the muffin sales.
Simon guesses that maybe people that were initially buying the third category of dropped muffins at their shop "now purchased another item, possibly at the same price point."
But, muffins were a low revenue generating commodity. So, the increase in sales of another product represented an increase in sales for the bakery.
Further, the bakery labor that produced muffins (a laborious product) could now be moved to cooking another more lucrative product.
Isn't this a great example of using the small data pieces that you already have to derive actionable insights as a small business owner?
The 3 essential steps of leveraging small data successfully
You get it…small data can provide you with a relevant few and more valuable data points.
But, what is the right type and amount of data for making your brand human and for personalizing your offers?
Let me share 3 pillars to harness your small data.
1. Collect data around your key marketing strategy and objectives
You might have assumptions and beliefs around the most profitable platforms to adopt as a small business owner. This first step is about validating your hypothesis.
I would recommend that you collect and analyze your data inside Google Analytics (GA).
But, it isn't as simple as it sounds…
Google Analytics is an incredibly powerful source for mining customer data.
But, if you log in to the dashboard without any questions in mind, you'll feel lost.
A better strategy would be to clearly define and write out your social media marketing objectives/hypotheses. Here's a simple definition of a marketing objective, by CoSchedule.
GA also allows you to create goals and easily monitor how your social media marketing efforts are faring.
If you're already collecting data, using GA or a similar analytical tool ,then:
You can begin with hypotheses, like how your customers use your product or what the major pain points are and the needs of your prospective customers and target customers.
Simon, from Automattic, recommends that you find your support team's existing beliefs. He found that his were following big beliefs at Automattic.
Next, you'll need to approach these beliefs with "optimistic curiosity" and form questions around them:
Once you've defined your objectives, it's time to move on to the next step…
2. Visualize and write down what business success looks like
Collecting and storing your data should be strategic. Otherwise, your data reporting won't be compelling and might confuse your own team.
So,  clearly answer this question: "What kind of data will I be looking for?"
Also: "How will I use the insights from the data?"
For example, traffic and social media marketing shares alone are vanity metrics. But, if you dig deeper (basis: the goals set in the first step), you'll look at appropriate metrics for achieving your social media marketing strategy objectives.
You might see that your goals from Pinterest beat those from Facebook and other social media marketing platforms. So, doubling down on your Pinterest time and money investment will help in achieving your objectives faster.
See how smaller and targeted data can make your brand more intelligent?
If the beliefs that Automattic had formed in step #1 were true, then here's the measurable behavior that Automattic customers would show.
3. Mine data, closely look at your insights, take action and iterate
Unlike big data analytics, you don't need a data scientist and expensive technologies to analyze small data. Even individuals and small business owners can use simple analytical tools to analyze small data sets and derive insights.
For example, you can buy CoSchedule and integrate it with your GA account. Then, you'll get the following dashboard with your most popular social channels and most viewed content.
Once you've absorbed the insights, you need to take an informed data-driven decision. And, revisit your data regularly to keep modifying your strategy.
Simon found that the plugins page was among their top 10 pages, but it received less than 1% of their overall traffic. Later on, he found sufficient evidence to support his hypothesis that Automattic customers want plugins for their sites.
A real world application of the 3-step framework
Colleen Jones applied a similar 3-step framework to advise FootSmart (a niche online catalog retailer) on a content marketing product. It was called the FootSmart Health Resource Center (FHRC) and it consisted of articles, diagrams, quizzes and the like.
On analyzing the data around increased search engine visibility, FHRC was found to help FootSmart reach more of the right kind of target customers.
They were receiving more traffic, primarily consisting of people that cared about foot health conditions and their treatments.
So, FootSmart decided to push more content at FHRC and also improve its merchandising of the product.
The result of such informed data-driven decision-making?
A 36% increase in weekly sales.
How to apply small data to your content marketing and increase your pageviews by 434%
Nathan Ellering applied the small data theory to their content strategy and…
It helped increase CoSchedule pageviews by 434%, subscribers by 1,222% and trial signups from new content by 9,360%.
If you want similar results, then he shares his 14-step content strategy here.
Conclusion
Don't let explosive data growth fool you. You don't want to drown in information overload and paint romantic ideas of what you could do with mammoth data. The technologies, data scientists and other resources for uncovering user behavior from this unstructured data might only be available to you in the future.
I would recommend that you identify the pieces of customer data already hanging around you in order to understand, and attract, the right target customers. But also for important, individual prospective customers too. Such small data is an incredible source of business ideas and can result in amazing innovation for your brand. I've shared numerous case studies in the post, to demonstrate its significance.
Once again, here's a slide, by R2integrated, to sum up the process of identifying small data, then analyzing it and taking action.
What do you think of big data analytics? Further, have you harnessed your small data reserves for customer insights resulting in profits for your company? Let me know in the comments below.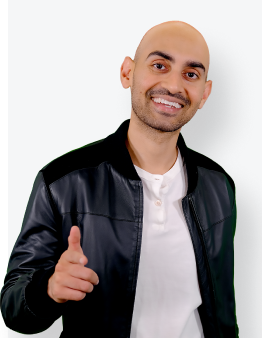 See How My Agency Can Drive More Traffic to Your Website
SEO - unlock more SEO traffic. See real results.
Content Marketing - our team creates epic content that will get shared, get links, and attract traffic.
Paid Media - effective paid strategies with clear ROI.