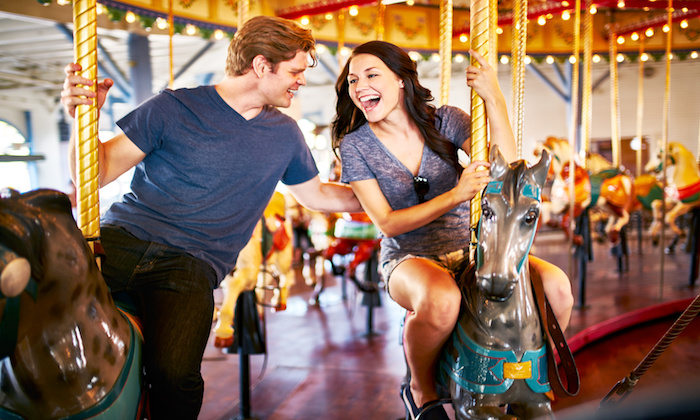 Visual content is dominating the social media landscape.
Adweek cited a study last year with a sample size of 300 marketers, where 53% of participants indicated 91-100% of their published content as visual content. This trend is rising.
It's safe to say that visual content drives engagement harder (and faster) than any other form of digital content.
And it's for this reason that Instagram continues to rise faster in popularity over any other social platform.
In fact, Instagram closed 2017 with 800 million users. Between April and September, it saw the addition of 100 million new users.
How did it jump by an extra 100 million users in under five months?
Simple.
People want to see things rather than read about them.
You can no longer afford to ignore the power of Instagram's platform.
Instagram makes it easy to share vivid, often beautiful visual storytelling.
This is no more evident than with the addition of the multiple-image post, otherwise known as the Instagram carousel.
Your customers want a visual experience
Brands like Letterfolk use Instagram carousels to engage followers with themed images.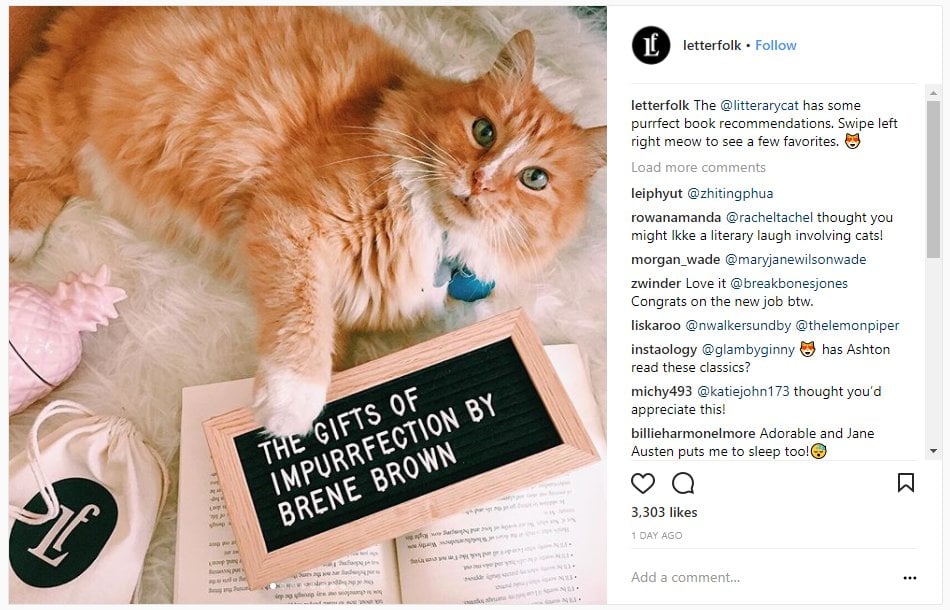 You can even use carousels to tell deeply personal stories about your brand's core values.
Look at how Nike uses an Instagram carousel to celebrate the hard-earned victories of two athletes.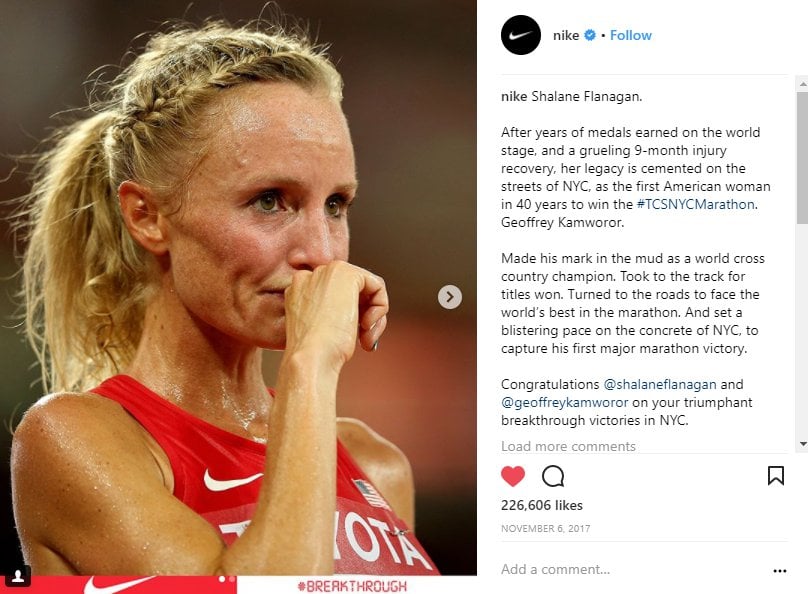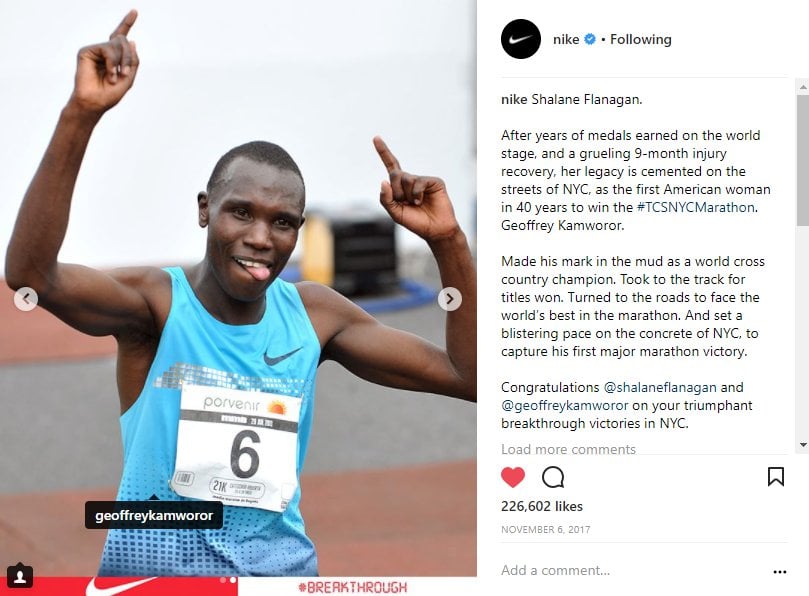 Can you blame people for wanting to spend more of their time there?
Nope!
Humans share the stories that give us the best experiences.
We laugh at something, and it feels good, so we remember that feeling and try to share it. This is why memes are so popular.
As they say: show, don't tell.
Visual storytelling is the core of Instagram's purpose.
Since October 2010, Instagram has offered users easy-to-use tools for sharing the most important parts of their days.
Users do this by showing.
Why would this matter to you when you're focused on prospecting customers?
If they aren't your customers right now, you want to capitalize on showing them why they should be.
Otherwise, you're leaving money on the table.
Here's the key takeaway:
It's pivotal for you to start using Instagram to show, not tell, your strongest points of value to potential customers.
Images allow people to share and experience their stories more than with plain text.
That's the key word: Experience.
This is how you prompt your customers to move down the funnel.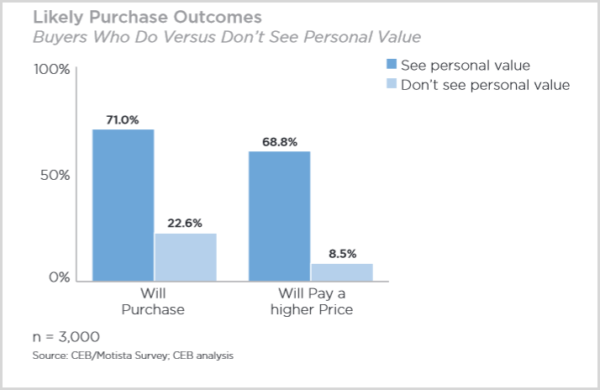 Top brands are moving in quickly
54% of marketers are already ahead of the curve.
This means that there might eventually be less real estate for your brand.
Luckily, Instagram is all about easily sharing creative content.
The platform is also becoming more friendly for advertisers.
Here's a useful Adage report on how Instagram is now integrating carousel-style ads into its Stories platform.
In a few steps, Instagram carousels make the process of telling your brand story much snappier.
Use this feature for stringing together engaging, actionable, and compelling stories for your customers and prospects to latch onto.
Here are ten ways that you can do this immediately:
1. Teach your customers
Let's say you have a product that might require some extra expertise.
It could be a product that calls for manual assembly or a specific technical process.
Or, it could be a product with hidden features that are commonly overlooked by customers.
Somehow, your documentation isn't enough to fully translate the value of your product to your customer.
In October 2017, startup Teforia closed after failing to educate their customers on the best way to use their proprietary technology.
When your customers don't understand how to use your product, they won't see how it solves their problems. This equals lost sales.
After all, you want to be the hero who saves the day, don't you?
Yes, of course, you do.
So, utilize each image as a step along the way with an Instagram carousel, giving your users value by making their lives easier.
Technical products deserve to be shown in a technical way.
For many toys and games, the assembly is part of the fun.
Remember that carousels are also used to illustrate the aesthetic appeal of your product.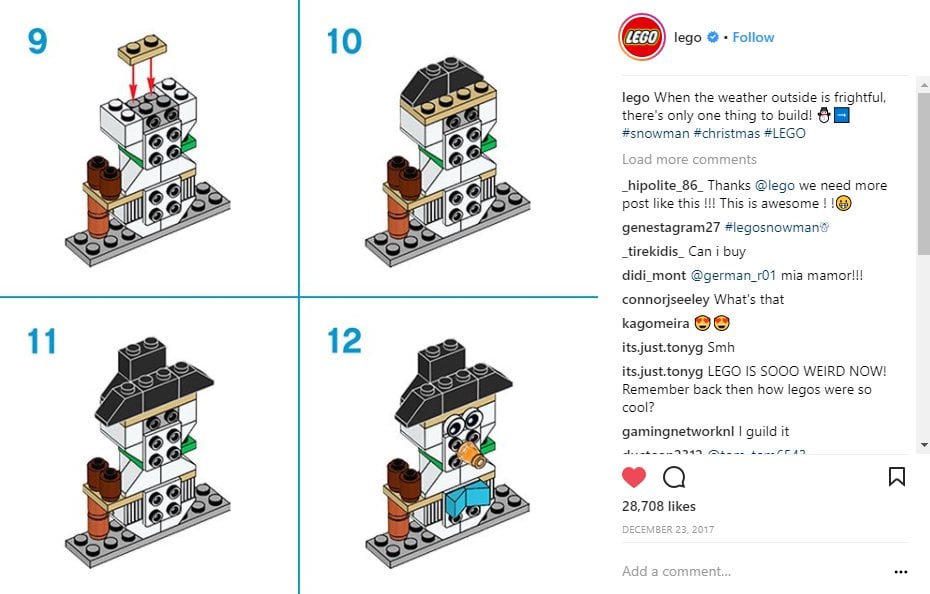 2. Share something unique
In addition to teaching customers the proper way to use your product, you can teach them how something happens in the world.
They might be curious about how you craft your product.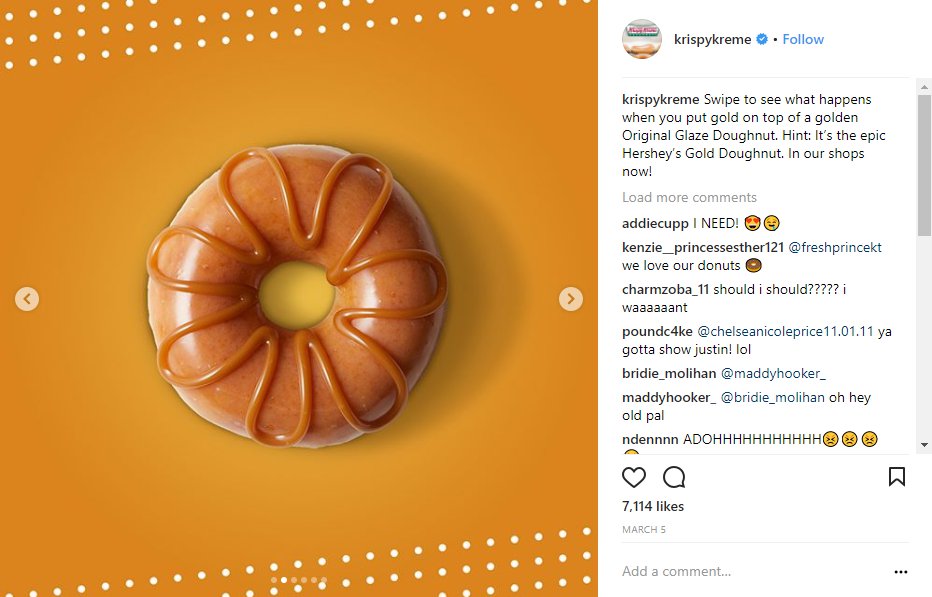 Or they want to go on an adventure.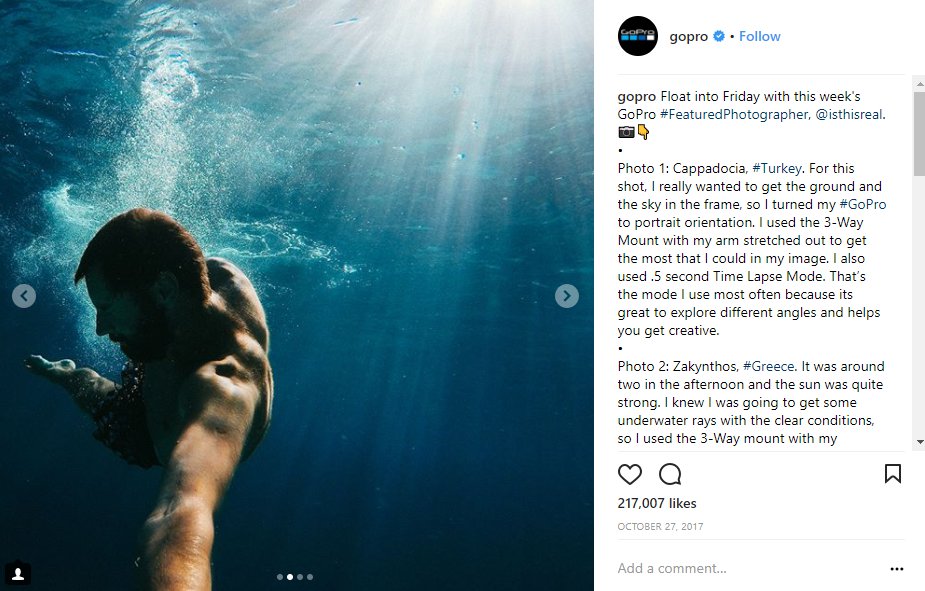 Instagram gives you the ability to fascinate your audience.
Carousel lets you show it on a step-by-step basis.
It may be something they won't get the opportunity to see otherwise.
How do we know this works?
With carousels, Harley-Davidson captured the attention of 1.4 million men in Australia and New Zealand between the ages of 18-35 in 3 weeks.
Novelty is entertaining.
So, engage your audience's curiosity.
Your brand does something interesting every day. Show your followers how it's done.
3. Showcase the best moments of a past event
Your customer wants to be where the action is.
Relevance is what makes your content worth experiencing.
Events are especially powerful sources of relevance.
This is because they happen within a short period of time.
And they tend to drive tons of excitement.
Out of 1,000 respondents in the 2018 Eventbrite Pulse Report, 64% of organizers expect to increase event budget in 2018, while 76% expect to run additional events.
Visualize the Super Bowl if you want a great mental image.
There are different "Super Bowls" in each major industry.
This is because people want to engage with what's happening right now, in relation to what they're most interested in.
ESL One is an esports event where professional gamers compete for millions of dollars inside popular video games.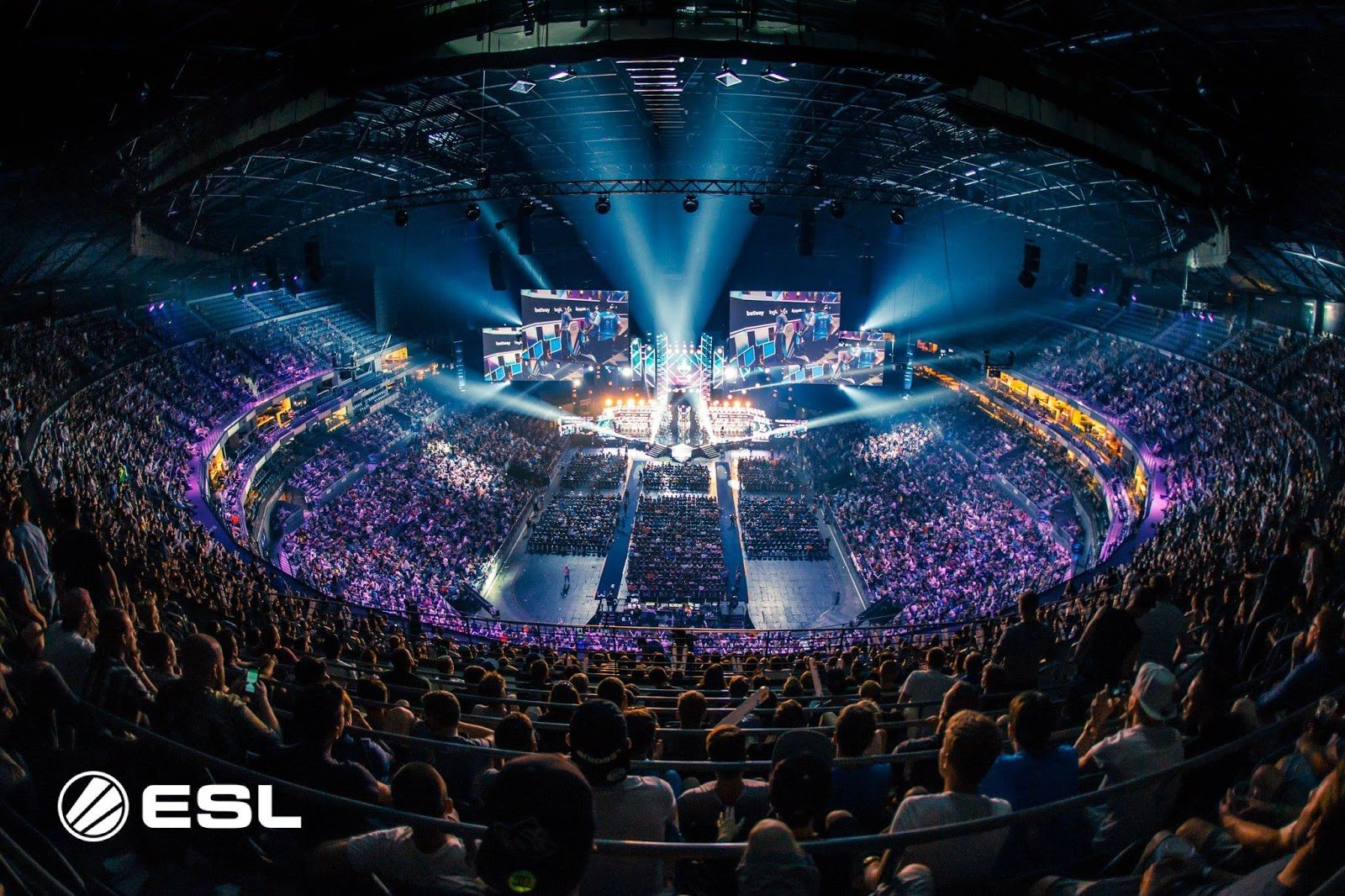 Dance music enthusiasts look forward to watching their favorite artists perform at Insomniac's EDC Las Vegas every year.
Case in point:
People who care about your product want to know where interesting things related to your product are happening.
But the most important moments are easily missed.
Nobody wants to attend that game they'd been waiting six months for only to miss the winning goal over a restroom break.
Use the Instagram carousel feature to deliver a play-by-play.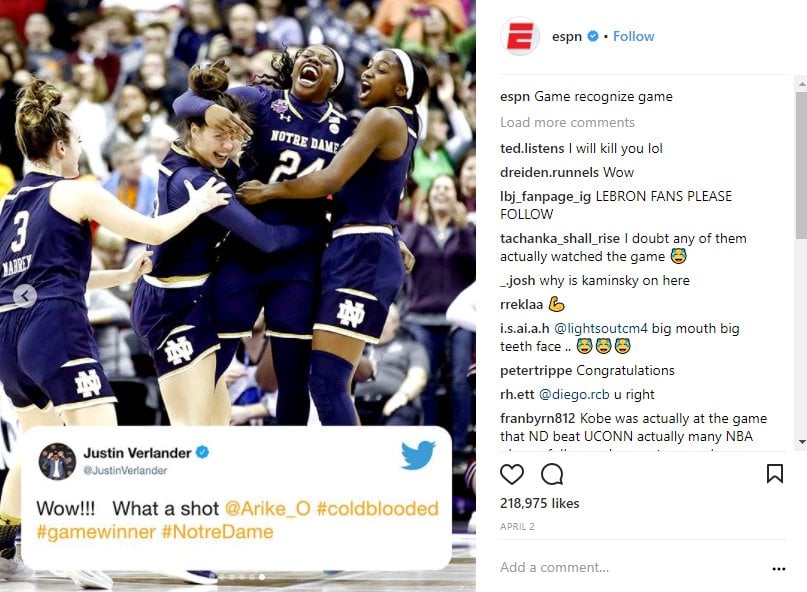 Sometimes, event highlights are the most important content for fans.
Even when your followers are unable to attend your events, they still want to know what happened.
Carousels allow you to immortalize the exact moments that define your brand's identity.
4. Highlight the importance of an upcoming event
If your brand is driving engagement through events, then certain days hold more value than others.
This is a given, right?
You want your customers to know when they should be paying the most attention to your brand.
Do this by using an Instagram carousel to mark a day on the calendar.
Is it the day that your brand is revealing a new product?
Is there a competition that you're trying to boost attendance for?
Are you organizing your customers around an activity?
Remember, your customers want to get excited about events.
Scarcity is the driving psychological force here.
60 Second Marketer cited a study that indicates 56% of social media users experience the fear of missing something important if they unplug.
Hype your event around scarcity. Nothing exactly like it will ever happen again.
Tap into their FOMO (fear of missing out) with a carousel.
5. Feature your products
Instagram is a great way to boost your e-commerce engagement.
Since 68% of Instagram users follow or engage with brands, this is a prime space to showcase your goods.
Instagram has made it as simple as placing photos of products together in a carousel.
And nobody will treat your content like an ad that needs to be tuned out.
Here's why:
Your product posts will blend into your customers' Instagram experience.
And what better way to tell your brand's story than to show off a catalog?
Display your products in themed arrangements.
Want to know the best part?
Beyond a simple caption, you don't have to write detailed descriptions about the specifics of what your products do.
Look at the body language in the following photos.
Each person is showing you how immersed they are by this Oculus headset.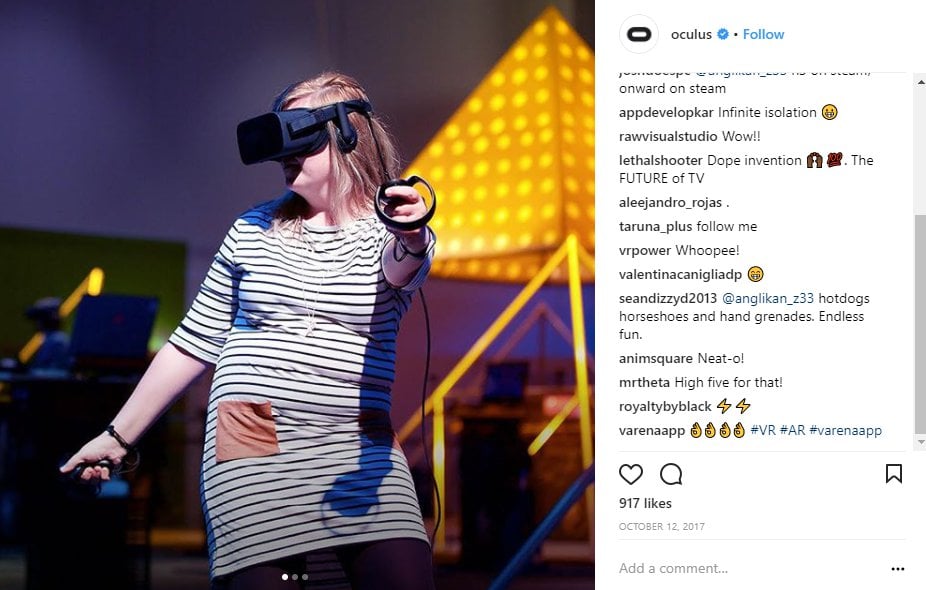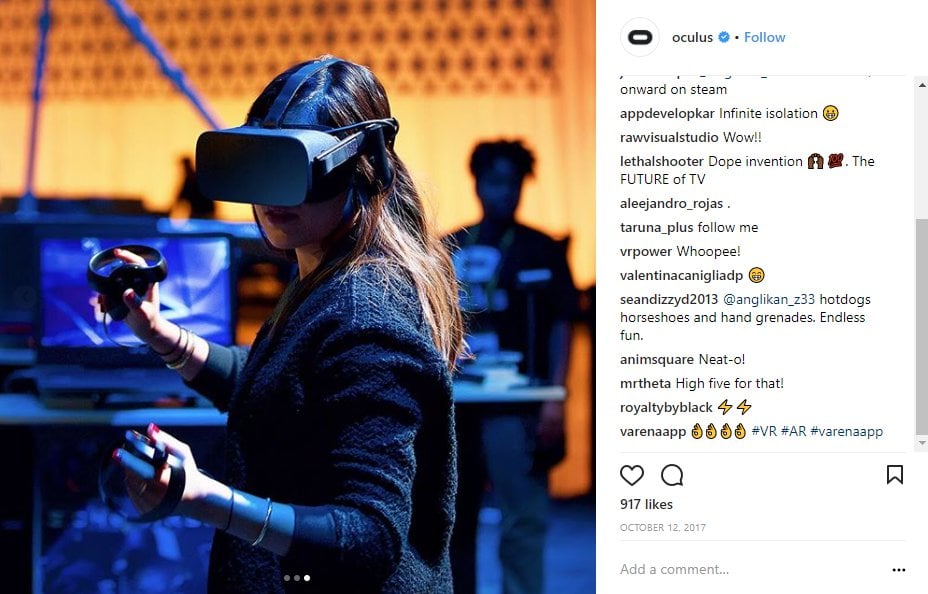 By showing, I promise that your message will stick with prospective customers.
You want people to want your products.
And your products are more compelling when displayed in the context of a story.
6. Compare something before and after
Your brand doesn't simply sell a product to customers.
Not at all.
Your brand exists to help people.
Your product is the weapon that your customers use to slay monsters.
And those monsters are your customers' daily problems.
The trouble is, not all of them know that!
Yet.
So, use a carousel to show your customers what their lives and homes might look like if they had your product.
A great way to do this is by using images to describe a scenario.
In one image, a problem is presented and your product is not.
And in another, your product has solved that problem.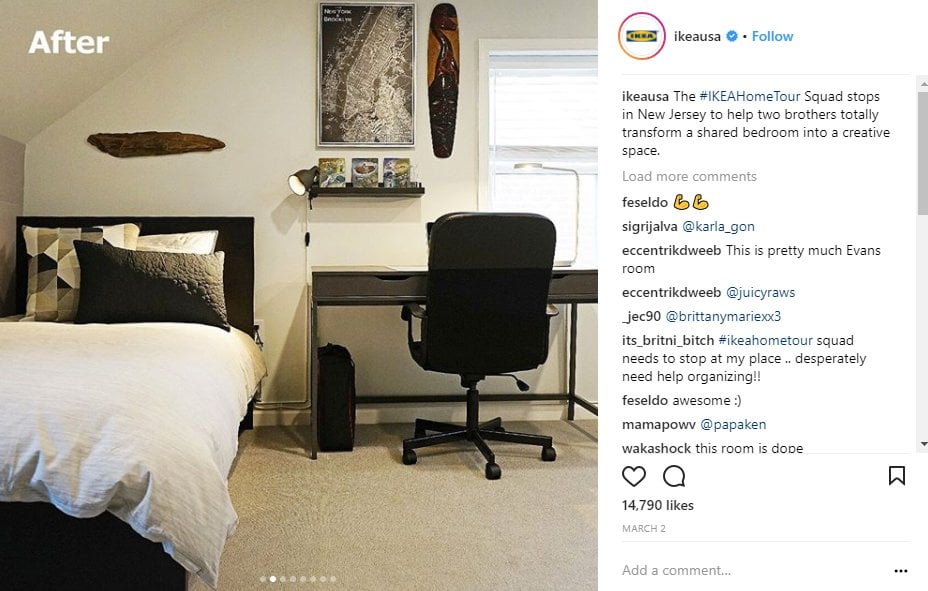 Compare the two. Let your customers decide whether they'll be OK without you.
This style of storytelling taps directly into Maslow's classic hierarchy of needs.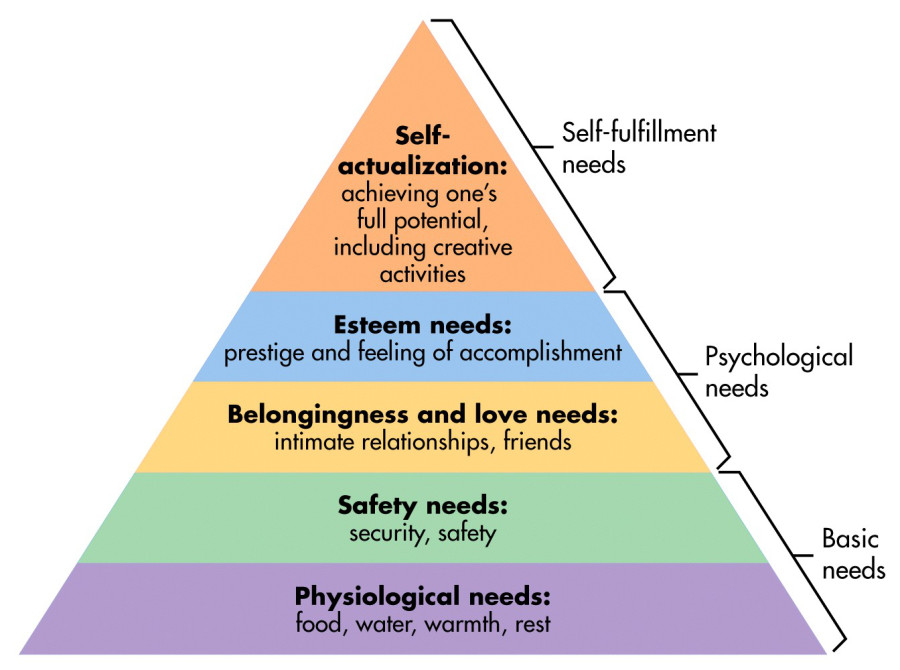 Use this data to broadly determine what potential human need your product is fulfilling and position your carousel around that.
Why will this work for you?
People won't realize they need your product until they've discovered that they can't live without it.
7. Demonstrate growth over time
Use images to tell a story of growth and improvement.
How has something changed and improved over the course of time?
You can tell a success story about how your business began with one person in a college dorm.
Illustrate how it grew to the size that it is today.
Or, you can show how your product has persevered through unfathomable odds.
Or, how your customers will grow by using it.
Has your product paved the way for a brighter future?
Across two studies conducted by Sage Publications, participants identified more closely with a story's protagonist when the narrative was relatable.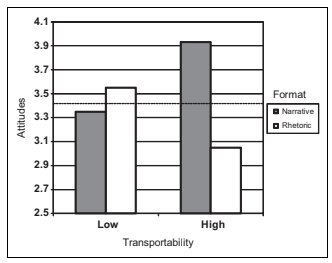 Become the protagonist that your followers look up to.
If you can do something, so can they.
Use a carousel to show your audience examples of change and growth over time within your business, product line, or industry.
When your followers transport themselves into your brand's narrative, they'll feel like your wins are their wins.
That's the exact sentiment that you want to drive when telling your story.
8. Create a panorama
Instagram doesn't allow its users to upload panoramas.
But they're actually quite useful for sharing contextual information.
And who can deny that a well-composed panorama is pretty to look at?
Fortunately for you:
The carousel allows Instagram users to "hack" panoramas with an arrangement of photos.
This is paramount in any type of storytelling that calls for a visual landscape.
This panorama of Las Vegas would not be nearly as effective if it were condensed into a single square!
Get creative with panoramas. Make the most of each image and spread your story throughout.
Here's another way you can maximize panoramas:
Use the added space to include in-photo ad copy.
The objective is to tap into your audience's curiosity.
"Awe" was the most abundant emotional trigger across 10,000 virally shared articles.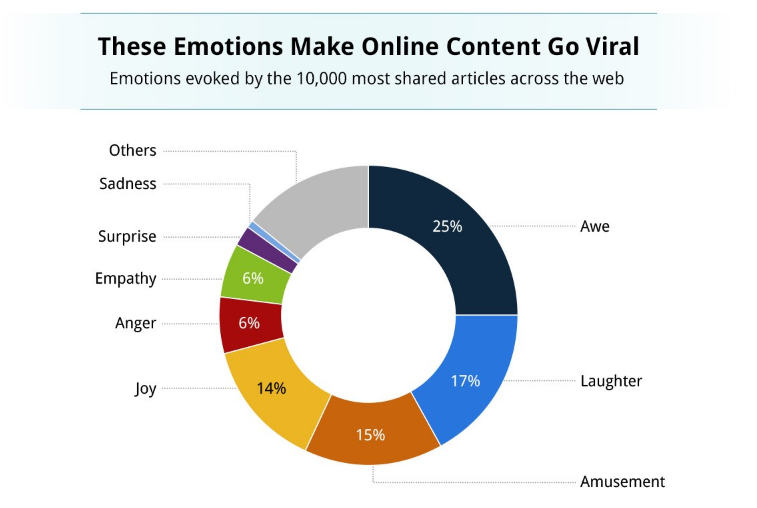 It helps to bake intrigue into the layout of your carousel.
Use a carousel to hide information and reward your audience's curiosity with each swipe.
9. Test your customers' knowledge
People love to feel intelligent.
You and I are no different!
If you weren't drawn to grow your skills and talents, you wouldn't read my blog.
If I weren't drawn to grow my skills and talents, I wouldn't write my blog.
Customers are getting more intelligent too.
62% of buyers conduct search engine research on products at the beginning of their customer journey.
Bottom line:
Your prospective customer is deciding whether to spend their money with you.
And they definitely won't spend their time and money with anybody that makes them feel dumb.
So, wouldn't you like to give them more opportunities to feel smart?
Each time you confirm a customer's intelligence, you are building valuable rapport.
For example, you and I are building rapport right now.
This is the kind of relationship that you want to have with your customer.
And Instagram can be a powerful tool for facilitating this process.
Here's how:
Create a carousel with a question on the front image, and then have the next image contain a relevant answer.
Making your customer feel smart reinforces their confidence.
And if you offer your customers a spark of confidence, you will have improved their lives.
They'll want to give you more of their valuable attention.
Take this Florida State University study for example, where 49 college-aged women paid more attention to models that closely represented their own figures.
The idea here is to be inclusive.
10. Tell a story through video
By default, Instagram limits videos to a total of 60 seconds.
Just enough time to show a minute of content total.
What if you want to tell a longer story?
Let's say you have amazing content with engaging video that users want to view for a longer time than 60 seconds.
You might go to YouTube or Facebook.
But then how are you going to engage your audience on Instagram?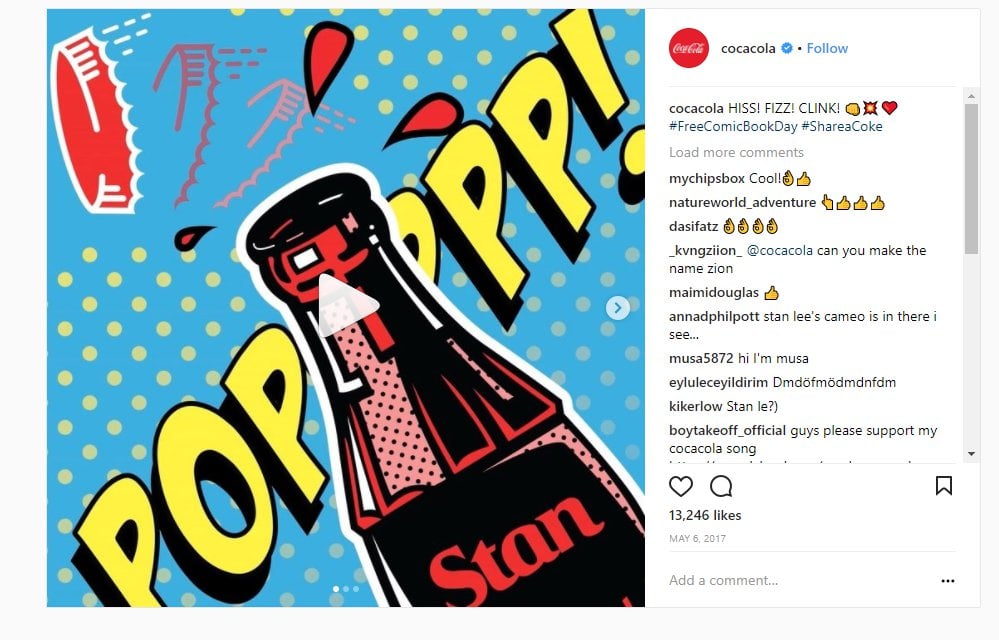 With carousels, you can place many videos onto a single post.
You can offer up to ten minutes of video content per post.
Why not present ten videos episodically, in a way that compels your customer to watch one after another?
Of course, the best part about video is that you have the opportunity to use both audio and visual.
Leaving an audio impression and a visual impression will empower your brand voice.
How do we know this works?
Videos have been proven to be even more compelling than static photos.
In the recent Facebook IQ study, 54% of millennial respondents from the UK watched consecutive video content without realizing it.
Meanwhile, 60% of millennial respondents from the UAE watched consecutive videos without realizing it!
The respondents in Kantar Media's leg of the Facebook study were 1.2 times more likely to watch video on mobile than on a computer.
And that is why your Instagram content mix should include at least some video.
And what better way than to utilize the carousel feature?
Mix photos and videos together to weave an experience.
Don't underestimate the hashtag
You are tapping into the latent potential of shared storytelling and connection.
And that means you want to leverage the versatility of hashtags.
Hashtags are how people search for relevant content on Instagram.
So use hashtags in your Instagram posts at all times!
You want to hit around 7 or 8 high-volume hashtags that connect your niche to the visual story that you're weaving.
They are used to bridge the stories portrayed in your carousels to closely related topics, which pleases existing followers and attracts new ones.
Why do we prioritize hashtags on Instagram over other platforms?
Here's why:
Your goal is to maximize Instagram's tools by putting pleasing and useful content in front of your audience.
Hashtags on Instagram are built to let you direct your traffic by what people search for.
Your success on Instagram's platform will be determined by what you show, when you show it, how it is arranged, and who it is directed to.
How to set up Instagram carousels
If you're getting started for the first time, here are the steps to make your own carousel:
1. Select the image that you would like to appear first. The button depicting a stack of images will tell Instagram to accommodate multiple images in your post. When ready, tap "Next."

2. Select up to 10 photos and/or videos. Tap "Next" again.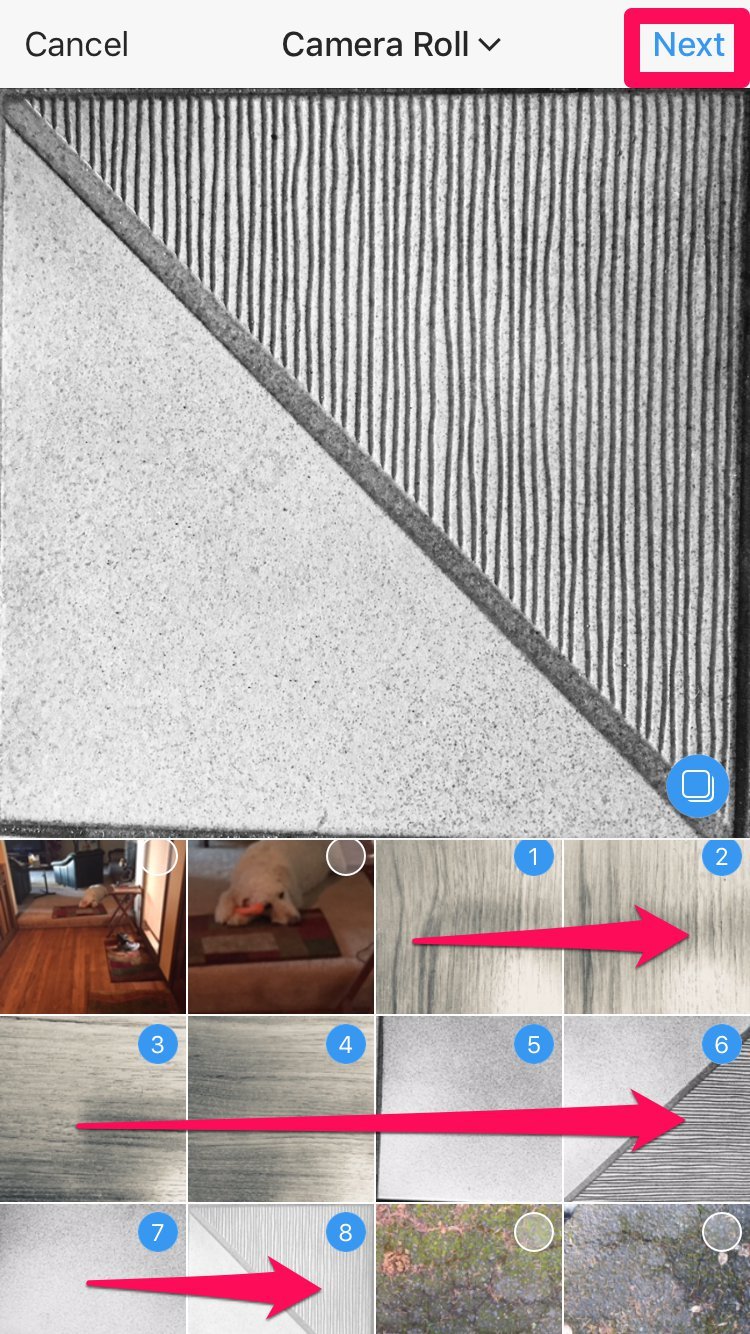 3. Instagram offers multiple filters to make your images pop.
Swipe back and forth on the filters bar to find the one that you'd like.
You can even tap the Venn diagram icon in the bottom-left corner of each image to apply filters individually.
When you're ready, tap "Next" once again.
4. Place a caption on your image.
You can include a maximum of 30 hashtags. Once again, I recommend using 7 or 8 hashtags related to your niche.
Once you're done, tap "OK" to publish your carousel.
See? I told you it'd be simple.
You want to figure out how to make this tool work for your business as soon as possible.
If you haven't used the tool before, it's OK to be overwhelmed. Carousels can work any way you'd like.
Conclusion
I've given you ten solid ideas on how to begin crafting great, organic content with Instagram carousels.
You can teach customers, show them something unique, or immortalize the best moments of a past event.
Or, you can boost attendance for an upcoming event, show before and after, or demonstrate growth over time.
Engage customers directly with themed product catalogs.
Create a panorama, test your customers' knowledge, or tell a story through video.
Instagram is never worth stressing out over. It's another (excellent) marketing tool, which is versatile and easy to get the hang of.
In this space, the learning curve is horizontal.
Meaning that while there's always something unique to create, you can be relevant in your niche without mastering the medium.
Or, spending loads of your marketing budget.
As with any good content marketing, your ROI on Instagram will come from the strength of your content.
The only difference is that on Instagram, your images do most of the talking.
I hope that you've gained at least one actionable insight about how you will crush it with Instagram carousels in 2018 and beyond!
How do you use Instagram carousels to engage your audience?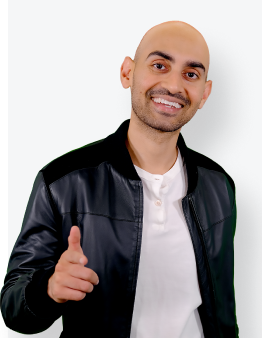 See How My Agency Can Drive More Traffic to Your Website
SEO - unlock more SEO traffic. See real results.
Content Marketing - our team creates epic content that will get shared, get links, and attract traffic.
Paid Media - effective paid strategies with clear ROI.
Are You Using Google Ads? Try Our FREE Ads Grader!
Stop wasting money and unlock the hidden potential of your advertising.
Discover the power of intentional advertising.
Reach your ideal target audience.
Maximize ad spend efficiency.