Have you ever wondered which websites convert best, and what they're doing right? Many people immediately name Amazon as one of the highest converting sites based on the sheer variety alone and the volume of products it ships – but some sites out there convert even better than Amazon – two to three times better, in fact. Here's who they are, and what you can "steal" from them to help improve your own conversion rates.
Conversion Trick #1 – Make Your Site Incredibly Easy and Straightforward to Search and Browse
It's hard to fault Schwan's on anything when it comes to analyzing their website. They include all the best practices including making similar product recommendations, a large call-to-action button, product reviews and ratings, and an overview of what's in your cart.
Even the site search delivers convenient one-click access to both products and recipes. Considering that Schwan's makes it easy for catalog customers to order, as well as first-time customers to browse, it should be no surprise that their site gets a whopping 41.7 conversion rate*
Conversion Trick #2 – Test Checkout Process Length
Two of the top converting sites, ProFlowers and Land's End, seem to be on opposite ends of the spectrum when it comes to the checkout process. Land's End gets the job done in just a few pages, where visitors to ProFlowers will fill out dozens of form fields before their order is finally submitted.
Land's End has 4 total pages in its checkout process. ProFlowers has a much more thorough checkout process:
ProFlowers includes upsells in its checkout process and always keeps the user's cart items in view (without displaying the price). They also have a progress indicator at the top of the checkout screen. Despite the longer checkout process, ProFlowers enjoys a 26.1% conversion rate, one which is comparable to Land's End.
Conversion Trick #3 – to Build Lifetime Customer Value
Amazon employs some of the most ingenious conversion rate "tricks" around. Beyond recommending additional products and accessories and pioneering (and patenting) the 1-click shopping experience, the giant online retailer keenly understands the benefits of remarketing.
If you get emails from Amazon or have your Amazon account hooked into Facebook, you'll get very specific recommendations based on your purchases, as well as those from your friends. Got a friend's birthday coming up? If they're connected, you can see their Amazon Wishlist.
Amazon will also check out your "Likes" on games, music and movies, and make suggestions as well as help you find others who share your interests. Even though its conversion rate for all products was around 16.5 percent, that rate was calculated before the new social component came into play – so it will be interesting to see what affect social shopping will have on the world's biggest e-tailer.
Conversion Trick #4 – Marketing with 404 Pages
It happens… We set up our site, move things around, delete old posts and stuff gets lost. Even though most 404 pages give you suggestions on how or where to search, or take you back to the home page, Dunstan's from 1976Design combines everything you'd ever want in a 404. Even though it's not on the list of Top 10 converting sites, as far as error pages go, this is the best example of how it's done.
For more tips, check out this video:
Conversion Trick #5 – Make Your Words and Graphics Count
Some of the highest converting pages make use of an oversized graphic with a call to action. Online retailers across the spectrum, from office supplies to clothing, have all caught on to the simple fact that getting the customer's attention and getting them involved in browsing the site is only the first step – but it's an important one. When you combine this action with remarketing efforts, social recommendations and an intuitive site search, there really is no "trick" to getting great conversions – it's just a matter of putting the user first.
But These Sites Have Low PageRanks!
It should go without saying that most of these companies have built up a massive user-base over the years through their direct mail and catalog orders. Establishing an online presence, for them, is just one more spoke in the profit wheel. With such a strong emphasis on understanding the lifetime value of a customer, search engine optimization and social promotion to new users have taken a backseat in favor of focusing on current customers.
Smaller or newer companies might have to work twice as hard to build up that audience and brand awareness. But it's not impossible. Many of the companies featured here still use tried-and-true conversion strategies like prominent call to action buttons, benefit-laden headlines, shopping cart previews in the sidebar and much more.
What are your thoughts? What are some examples of other high-converting sites we could learn from? Share them in the comments below!
*(Conversion rate data from Nielsenwire study)
About the Author: Sherice Jacob creates beautiful, high-converting landing pages, in addition to designing blogs and writing compelling content. Learn more at iElectrify.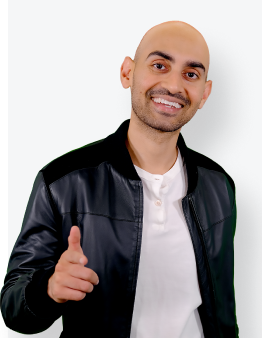 See How My Agency Can Drive Massive Amounts of Traffic to Your Website
SEO - unlock massive amounts of SEO traffic. See real results.
Content Marketing - our team creates epic content that will get shared, get links, and attract traffic.
Paid Media - effective paid strategies with clear ROI.