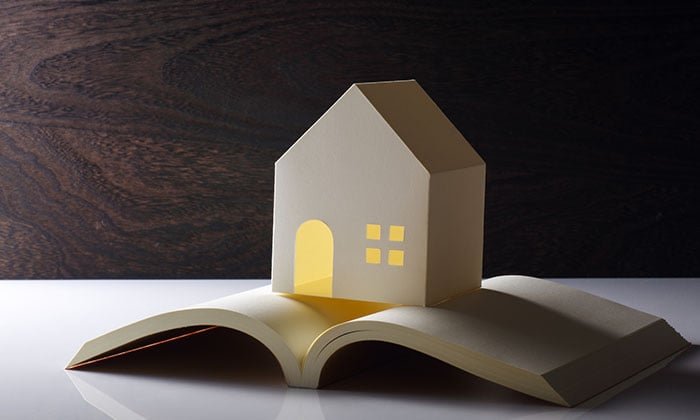 Do you have it?
I'm talking about your value proposition — the most important element of your marketing copy.
Your value proposition is the foundation of your marketing. It gives customers a compelling reason to do business with you, showing them why they need you.
A strong value proposition sets your company apart from the competition, giving your company an unfair advantage. With a strong value proposition you'll be able to:
Attract and convert more customers
Increase customer loyalty
Command higher prices
Outperform your competition
Unfortunately, most businesses don't have a good value proposition. Most of the time their value proposition is weak or nonexistent.
When this happens, it's harder for businesses to attract and keep customers.
This forces companies to:
Offer deep discounts to attract customers
Compete on price to close customers
Spend more on advertising
Spend more on incentives (free two-day shipping, buy one get one, etc.)
With a good value proposition, it's easier and cheaper to attract more of the customers you want.
The problem most marketers run into is the fact they don't know how to create a value proposition. But, before we talk about creating a strong value proposition, we need to talk about what it actually is.
What is a value proposition?
Your value proposition is an answer to the question: "Why should I buy from you and not your competitor?" It's an easy-to-understand  promise from you to your customers, giving them a clear reason to act.
It's a unique, measurable, and specific promise that:
Solves a customer's problem
Relieves a deep customer fear
Offers customers measurable and compelling reasons to act
A value proposition is NOT:
How many years you've been in business
Fuzzy or generic (satisfaction guaranteed, we care about our customers)
Focused on your company
So, what does a good value proposition look like? Let's look at a few examples.
Google
When Google appeared on the scene, they did things other search engines simply didn't do.

They crawled the web faster than competitors like AltaVista and WebCrawler.
They used their proprietary PageRank algorithm to rank websites in their search results.
Their secret algorithm returned incredibly accurate search results in seconds, giving searchers what they wanted.
They avoided loading down users with spam.
Coca-Cola
Remember the Pepsi challenge?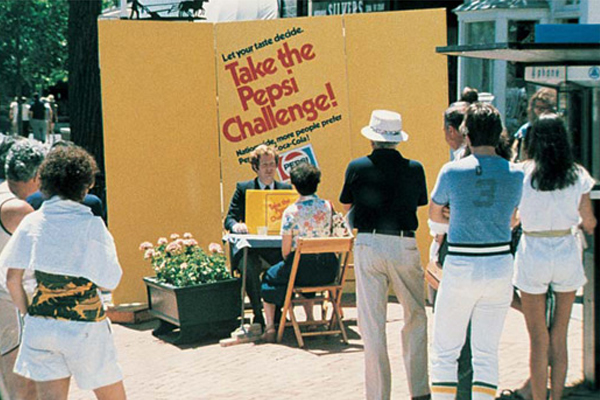 Pepsi asked consumers to participate in a blind taste test to see whether they preferred Pepsi or Coca-Cola. Pepsi won but Coca-Cola's value proposition was so strong that customers continued to buy, even though many felt Pepsi tasted better.
This was because:
The secret Coca-Cola formula gave their drink it's unique flavor.
An extensive network and partnerships with retailers and grocers gave them access to more customers than their competitors.
They had powerful and recognizable brand marks, like their unique bottle, font, and colors that were recognized globally.
Domino's pizza
Domino's knew their pizza tasted terrible.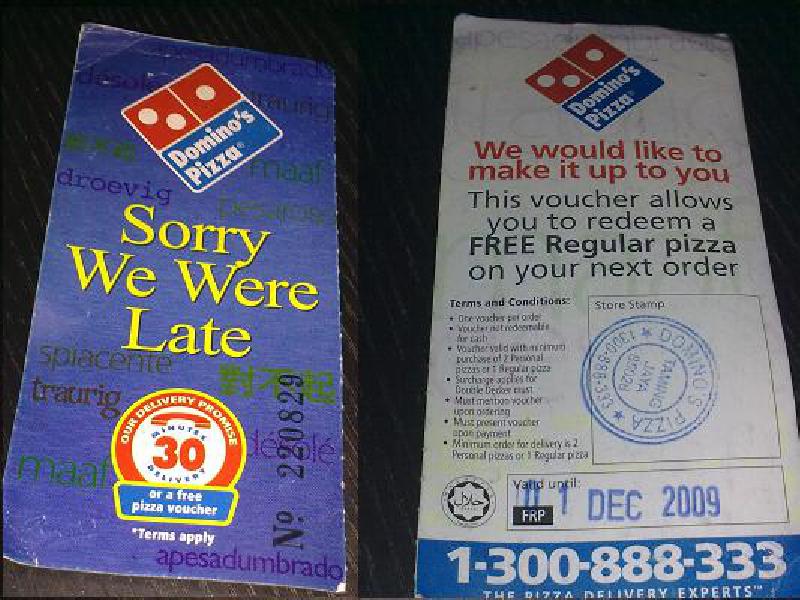 But they weren't focused on making great-tasting food. They were focused on solving a simpler problem. Feeding broke, hungry college kids. Domino's created a guarantee around that goal.
They created their 30-minutes-or-it's-free guarantee.
They designed their offer and guarantee around their target audience: college students.
They launched new stores around college campuses nationwide.
FedEx
Frederick Smith launched FedEx at a time when one- or two-day package delivery was nonexistent. He created a system that enabled FedEx to do what his competitors couldn't.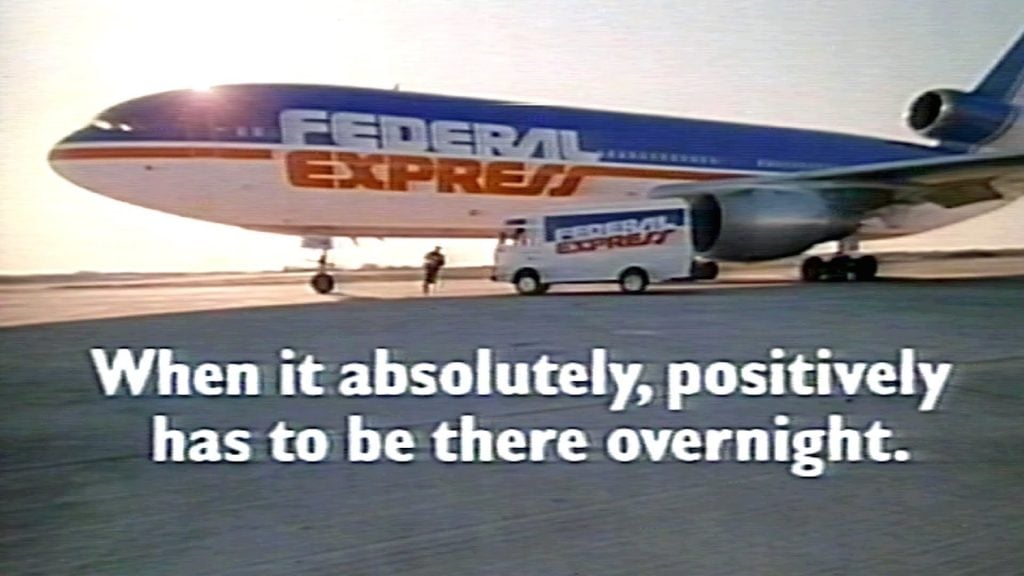 FedEx created a proprietary logistics system to deliver packages.
They offered guaranteed overnight delivery, which was unheard of at the time.
They expanded their reach internationally, creating the largest all-cargo air fleet.
Visa
Visa created the iconic slogan: "Visa, it's everywhere you want to be" to market their value proposition.
Their cards are accepted by merchants worldwide with a 50-percent market share worldwide, excluding China.
 Visa is the world's second-largest card-payment company.
Customers can use their credit cards anywhere in the world without making any changes or adjustments.
Customers are protected internationally against fraud and theft.
M&Ms
M&M's are sold in more than 100 countries around the world. More than 400 million M&Ms are produced every day in the United States. Their candy coated chocolate concept came from a method that allowed soldiers to carry chocolate without having it melt.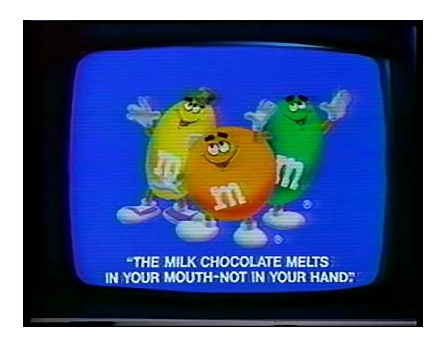 They created an uncommon method to preserve chocolate
 "M&Ms melt in your mouth, not in your hand"
They protected their unique process with a patent, filed in 1941
Each of these companies started out as unknowns in their market. They created a strong value proposition and used them to fight their way to the top of their industry.
Here's how you do it.
Step 1: Make a list of the items you'll need
Before you identify what you'll need to create an effective value proposition, you'll need to determine who you're creating your value proposition for. That's important because every customer comes to you with that same question lurking in the back of their heads.
A customer persona gives you the data you need to answer that question for your customers. Using your persona, you can create the value proposition you need to attract the ideal customer you want.
A good value proposition has four distinct elements.
These elements are the foundation of your value proposition. They're also the things customers look for.
1. Desire
This refers to a deep desire of your customer, something that's incredibly appealing to them. This could be a:
Big problem to solve
Major concern, fear, or frustration to relieve
Desire or goal to accomplish.
You'll want to create a list of your customer wants.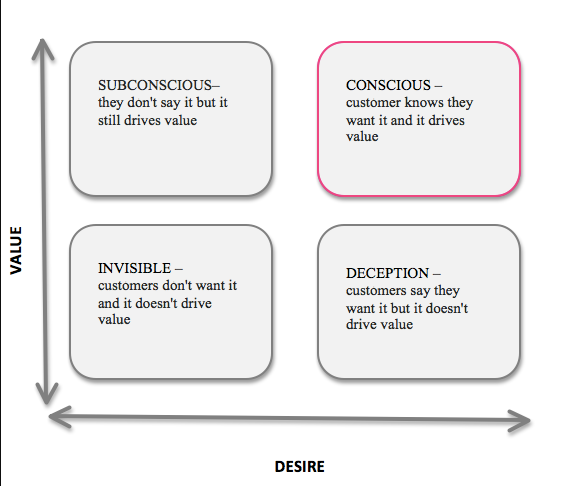 Next you'll want to conduct a SWOT analysis to identify the strengths, weaknesses, opportunities, and threats in your business.
Strengths:
What strengths do you have in relation to customer desires?
What do you do or what can you do better than any of your competitors?
What unique or low-cost resources do you have?
What do you have access to that your competitors don't?
What do customers and competitors see as your strengths?
Weaknesses:
Where are you weakest in relation to competitors?
Where do customers and competitors feel your company is weakest?
Which areas do you feel you should avoid?
What do your competitors have that you do not?
Where are you losing sales?
Opportunities:
Which trends are emerging?
Which trends have the potential to benefit your business?
Where can you profit from your competitor's mistakes?
Are there any social, lifestyle, or technological changes taking place?
Are there any compliance, regulatory policy, or government changes that will affect your industry?
Threats:
What are your competitors focused on?
Are industry requirements (job, products, security, performance) changing?
Are you unprepared for any of these changes?
Are you dealing with any legal or financial problems?
Do any weaknesses pose a danger to your business?
Next, you'll want to look for overlap areas where you see an opportunity.
2. Exclusivity
Is your value proposition an answer to the question: "Why should I buy from you?" If so, exclusivity is a unique implementation of that answer. It's something customers can't get anywhere else and a competitor can't say they have without lying.
Here's a list of things that make you unique:
Awards
Awards are all about rankings. Recognition from a third party gives your company the bragging rights it needs to generate lots of buzz and publicity, attract bigger clients, and charge higher prices.
Webby Awards — An annual award for excellence, judged by more than 1,000 tech and industry experts.
 Inc. 5000 — An annual list published by Inc. magazine that's focused on the 500 and 5,000 fastest-growing companies in the U.S.
Dream Big awards — The U.S. Chamber of Commerce organized the Dream Big awards for companies with fewer than 250 employees and less than $20-million dollars in revenue. The "Dream Big Small Business of the Year" award featured seven finalists and 100 blue-ribbon winners
 Ernst & Young: Entrepreneur of the Year — A huge program that awards entrepreneurs at the regional and national level, recognizing standouts in a dozen different categories. Winners receive access to industry advisors, speaking engagements, and a community of winners.
 The SCORE Awards — The SCORE association awards winners from each state with a grant of $1,000 and $25,000 nationally. Entrants are asked to answer a simple question: "What dream would you be able to achieve if you were to win this championship?"
The Stevies: American Business Awards — These awards are divided into ten categories for almost every industry.
Awards convey a certain level of prestige and fame. They're also helpful because they give you credibility and publicity.
You can promote these awards to your local media to increase the mileage you get from the awards you win.
Awards aren't as effective on their own. They're most effective when they're combined with other strategies and tactics.
Proprietary information
Company secrets include items like trade secrets and patents. Examples include:
KFC's recipe
Google's PageRank algorithm
Coca-Cola's formula
Amazon's one click
 Lockheed Martin's Skunk Works
Pfizer drug patents
Proprietary information usually refers to private information, company secrets, or anything that can be protected by intellectual property law.
Proprietary information is a compelling part of a strong value proposition because you can use intellectual property law to protect and enforce that advantage.
Guarantees
Guarantees are promises to deliver a specific outcome or result. If something goes wrong for your customer, a guarantee means you're willing to take the hit to make things right.
Guarantees are exclusive when they solve problems most competitors are unwilling or unable to touch.
Here are a few examples:
Best Buy's Price Match Guarantee
Walmart's Fresh Produce and Fresh Meat Guarantee
Zappos Fast and Free Shipping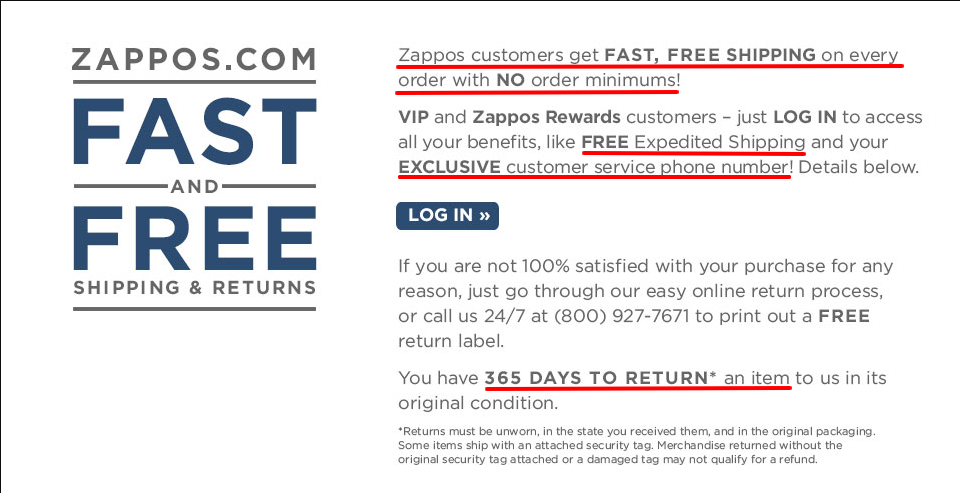 Uber's Hourly Guarantees
Methodology
A unique process or methodology conveys expertise and authority. If you know something your competitors don't and the results show you're right, you're perceived as more valuable.
Here are a few examples:
A unique methodology helps you create a strong value proposition. You're able to use information your competitors don't have to give customers more of what they want.
Notable people
Notable people are founders, creators, engineers, inventors, scientists, and leaders who bring something irreplaceable to the companies they lead.
Warren Buffett brings his unique skill set as the world's most successful investor to Berkshire Hathaway.
Walt Disney brought his unique set of ideas and stories to Disney.
James Dyson reinvented the vacuum, disrupting an entire industry focused on bags.
Jeff Bezos disrupted the world of retail, turning e-commerce on its head and recreating the way customers buy.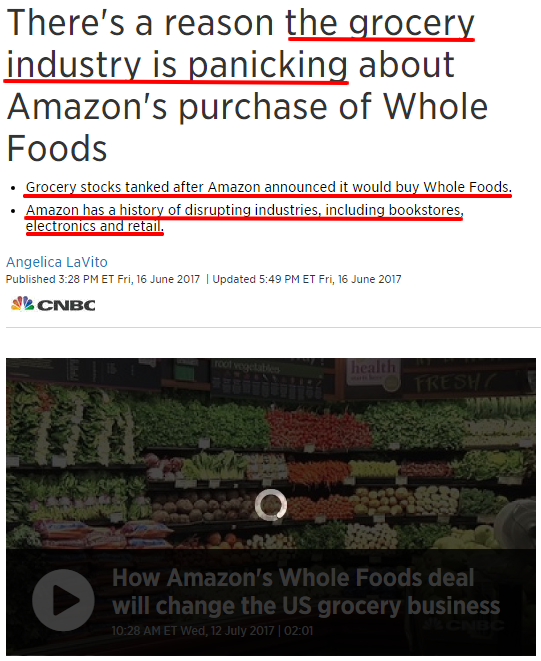 Elon Musk brings relentless drive and leadership to Tesla and SpaceX, pushing both companies towards accomplishing the impossible.
Richard Branson brings resourcefulness and leadership to Virgin, continually creating opportunities from nothing.
These notable leaders bring something unique and irreplaceable to the companies they serve. Their knowledge, ability, know how, or influence isn't something competitors can copy or reproduce very easily.
A strong brand
Research shows that customers are willing to pay more for brands.
A strong brand comes with significant benefits.
Increased customer and brand loyalty
Less price conscious
Repeat purchase behavior
Increased average order values
More brand trust
Building a strong brand means you've anchored yourself to a specific idea.
When customers think about a specific idea, they think of you. The bad news is building a strong brand takes patience and time.
The good news is that it's worth it.
A strong brand is very difficult to compete with because it's focused around an abstract idea. It's tough to argue with a great idea, especially one that becomes popular.
Choose the areas where you feel you can create exclusivity and uniqueness.
Next, tie these exclusive elements into your customers' deep desires, big problems, major fears, or ambitious goals.
3. Credibility
Credibility boils down to one simple statement.
"I believe you."
Credibility gives your customers a compelling reason to trust you and believe in your claims.
This could be:
General social proof — "Amazon Bestseller", as seen on, recommended by, and featured on are great examples.
Trust seals — Like Google Trusted Stores, the GoDaddy Security Seal, and the BuySafe Norton Secured Seal.
Fame/Authority: Examples include New York Times bestseller, Forbes Top 100 influencers, Time's 100 most-influential people, and Inc. 500.
Testimonials — Feedback in the form of testimonials and reviews from happy and satisfied customers.
Warranties — Warranties and guarantees show customers you're confident enough to stand behind your product, even if it fails.
Using one of these markers helps to build credibility. Using three or more of them dramatically improves your customer's trust.
You don't even have to use these particular credibility markers.
Just find the things that help your customers feel more comfortable doing business with you.
Then, implement the things that work best for your business.
You can focus on the types of credibility markers that work best for your industry.
For example, fame/authority and general social proof may work well for attorneys, but trust seals, testimonials, and warranties work better for retailers.
With the right kind of social proof, you can attract more customers with less ad spend.
4. Clarity
Your value proposition should be distilled down into one compelling, easy-to-understand sentence. The easier your value proposition is to understand, the easier it will be to persuade customers.
Here are a few:
Do you see it?
The value proposition in each example is clear. There's no need for customers to guess what each value proposition is about.
Step 2: Combine the elements of your value proposition
Distill the various elements of desire, exclusivity, and credibility down into a clear, one-sentence explanation.
Mix and match each element.
Create a list of five to 10 ideas for your value proposition.
Create landing-page variations for each idea. You can create a Google AdWords or Facebook ad campaign.
Next, test each value proposition.
You'll want to send visitors to multiple versions of your landing pages. Each version should focus on one specific value proposition.
You can use Google optimize to create an A/B test.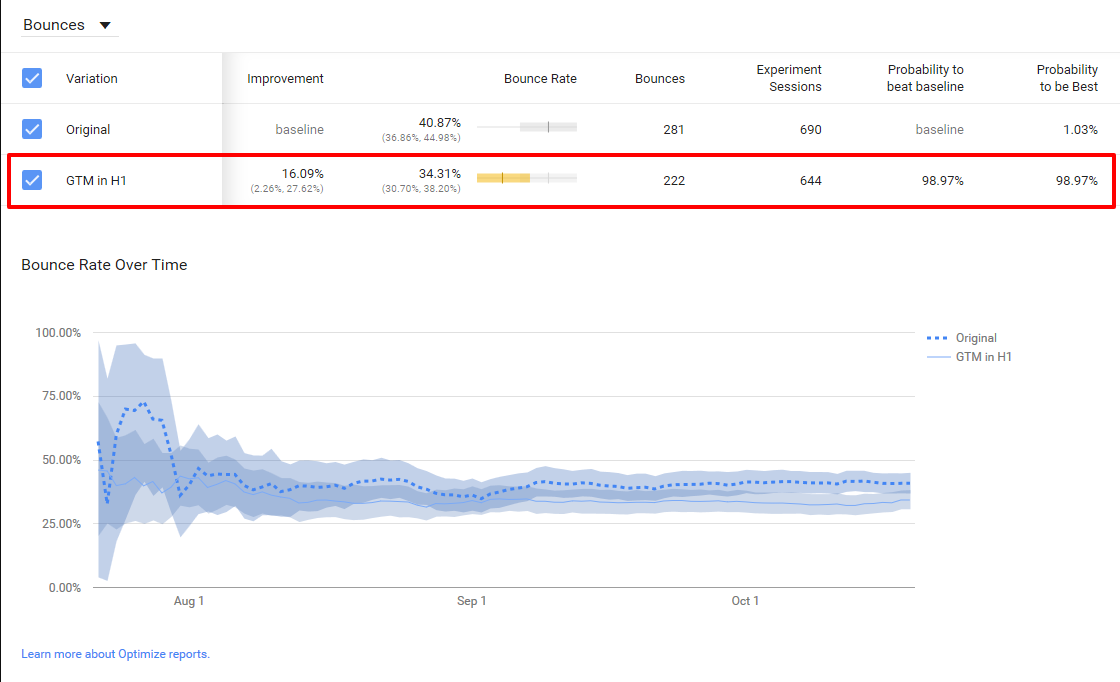 You'll want to run your test on the segment of your audience that's viewing your landing page variations. Continue running your tests until the results are statistically significant.
Step 3: Refine your value proposition
You'll need two kinds of data to refine your value proposition.
Data from your landing page variations and feedback from your customers. Surveys are a great way to get inside your customer's head.
You'll need answers to specific questions on your value proposition.
What do customers think about the variations?
Which variation did they like best?
Why did they prefer one variation over another?
Do they believe in your offer/your company?
Do they understand your offer?
Does their feedback match their behavior?
Continue testing your message. Use your split-test data and customer feedback to continue to refine your value proposition.
You know you're successful when customer behavior shows your value proposition is appealing, exclusive, credible, and clear.
What if you choose the wrong value proposition?
Choosing the wrong value proposition isn't a problem if customers vote with their behavior. Customer feedback is helpful but customer behavior, specifically conversion, is king.
Sometimes, what a customer says doesn't match what they do. When that happens, it's important to focus on behavior.
If value propositions are so effective, why aren't more companies using it?
Most marketers are intimidated by value propositions.
To create an effective value proposition, companies are required to make an appealing, exclusive, credible, and clear statement. They have to accomplish all of that with a single sentence, sometimes in 10 words or less.
If you're a marketer in a large company, that can be pretty scary.
There are companies who haven't created a value proposition or, if they have, it's unclear. And for many of the ones that do have a value proposition, they aren't testing or measuring it, so it's actually worse than not having one.
These problems create a negative cycle that affects your revenue and profits.
Conclusion
There you have it. Your value proposition is the most important element of your marketing. Customers come to you with the question: "Why do I need you?"
If you want to give customers an effective answer to that question, you need an effective value proposition. But creating one isn't easy.
A strong value proposition sets your company apart from the competition, giving your company an unfair advantage. With an effective value proposition, you'll be able to attract and convert customers easily.
You'll also be able to charge higher prices for your products and services because the customers you attract will be more loyal.
Does your value proposition tap into your customer's desire? Is it credible, exclusive, and clear?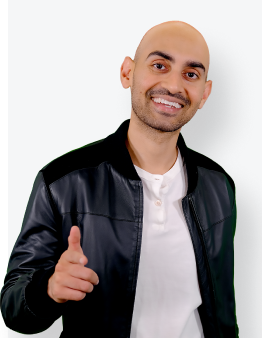 See How My Agency Can Drive More Traffic to Your Website
SEO - unlock more SEO traffic. See real results.
Content Marketing - our team creates epic content that will get shared, get links, and attract traffic.
Paid Media - effective paid strategies with clear ROI.
Are You Using Google Ads? Try Our FREE Ads Grader!
Stop wasting money and unlock the hidden potential of your advertising.
Discover the power of intentional advertising.
Reach your ideal target audience.
Maximize ad spend efficiency.