What is the difference between online branding and building authority? Some would consider it the same thing, but in reality it can be two completely different processes. Online branding is a way to get more exposure for your brand on all levels of online marketing, especially search and social.
Building authority takes online branding to the next level by making each online presence for a brand authoritative. It goes beyond just about creating a blog or social media account. The following are ways you can build your online brand as well as your authority.
Start a Blog with Awesome Content
Blogs are beneficial for brands for three reasons. First of all, blogs help you rank well in search engines – Google loves fresh, unique content on websites that are constantly updated. If you're looking to meet this goal, be sure to use WordPress – Matt Cutts, the public face of Google, says that "WordPress takes care of 80-90% of SEO" in his SEO for bloggers presentation (see slide #12).
Next, blogs provide for great content to share on social media networks. It's hard to get traction if your just sharing product and sales pages. But if you're sharing informative blog posts about your industry, you're likely to get a lot of traffic and social shares.
Finally, great blogs can help your brand build authority in your niche. This is where you go above and beyond cookie cutter posts that talk about your product to creating awesome content in the form of:
Tutorials
Infographics
Videos
Industry Interviews
Awesome content will show fans of your industry that you know your stuff and therefore are the brand to go with for their business needs.
There are two great fears that brands have when it comes to blogging. One is that they won't have anything to blog about, and this is a complete myth. Everyone can find something to blog about. You just have to expand your definition of the target audience. Imagine you had a bait shop. You probably won't get a lot of attention if you're writing about worms and crickets all the time, but you will if you think about broader topics that would interest the people likely to shop at a bait shop. You can blog about the Deadliest Catch or River Monsters to grab fans of those programs. Or you can blog about environmental issues to grab environmentalists. Just think bigger!
The other fear is that they will be giving away "trade secrets" and lose their business. This one is especially common within industries like SEO, where a brand might feel like giving out ten steps to link building will give their customers the info they need to just do it themselves. But this just isn't true. I have found that most of the time, if you give a complex, in-depth tutorial, a potential customer will see that your brand has the knowledge to do the service, but they won't have the time or resources to do it for themselves. Hence, they'll go with you because they feel confident that your brand has the expertise demonstrated in the content provided on the blog.
The key with your brand's blog is to make sure that it is apparent who is behind the content. Whether you have your blog on your domain (yourbrand.com/blog), as a subdomain (blog.yourbrand.com), or as a separate site (yourbrandblog.com), be sure that it is matched to your brand. Check out Southwest's site and blog (on separate domains) as an example of great branding.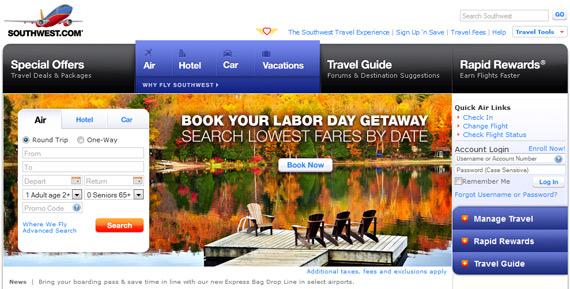 Guest Blog for Others
When it comes to blogging, you don't want to keep the good stuff all to yourself. Guest blogging is a great way to build your online brand presence and authority. The basic goal is to find a blog whose audience will be interested in your brand, and create a great piece of content for that blog.
Notice I said great piece of content. I would go so far as to say that the content you create for another site's blog should be even better than the content you create for your own site. You want the content you create for another blog to rock. You want that content to generate additional social shares, comments, and traffic for the blog owner.
As you create guest posts for others, be sure to save the links to those guest posts for future reference. As you approach new blogs that you would like to guest post upon, you will want to include those links as examples of your successful guest posts elsewhere. If you can convince the blog owner that your post will be a perfect fit for their audience and will drive significant traffic and response, the blog owner will have a hard time resisting.
My main tips for guest blogging for your brand include:
1. Find the best blogs to guest post on.
When it comes to blogs you want to get a guest post on, your goal is to find those whose audience would be interested in your brand. The blog should get a significant amount of traffic and social shares as well – there's no reason to post on a blog that has no visitors just because it has high PageRank or any other criteria – you want to get some brand exposure out of this! Use directories like Technorati, PostRank, and Alltop to start your search for blogs in your niche or industry.
2. Find the blog's guest blogging policy.
If you see that a blog allows guest bloggers or outside contributors, the blog should have some page or post on their site that describes their guest post policy. If you can't find it easily on their navigation or using their search box, you can always try Googling site:blogurl.com guest post which should yield the site's guest post page or at least the fact that they accept guest posts from others. If they do have a policy page or post, then be sure to note any and all criteria.
3. Start building a relationship with the blog owner first.
Now that you've found the blog you want to pitch an idea to, don't just jump in and pitch them yet. Start by getting to know the blog owner first by following them on Twitter and their Facebook fan page. Comment on some of their latest posts – make those comments valuable to enhance discussion and demonstrate your writing skills and expertise in the industry. Tweet their posts using their Twitter handle and like / comment on the post on the Facebook fan page. Do this for at least a week or two before pitching content to them.
4. Research and pitch great topic ideas.
Don't create the content first and then try to find it a home. Once you've found the right blogs and started engaging with the blogs themselves, you'll get a feel for the type of content they publish.
To get an even better idea of what content is successful for each blog, subscribe to them in your Google Reader and (using Google Chrome) add the PostRank Extension. Then you will be able to see the site's latest posts and their social engagement scores. The higher score, the more comments, tweets, Facebook likes, and other social shares the post received. Use these high-scoring posts as an indicator as to what content does well on each blog.
Now you can craft a personalized (ie. get the name of the blog owner – do not address them as webmaster, blogger, or some other generic tag) email saying that you have recently enjoyed reading their blog (as evidenced by your commenting & social sharing) and would like to contribute to their site as a guest blogger. After reading their guest post guidelines, you would like to see if they would be interested in the following topics. Then add three to four great post ideas that you believe will fit their audience to choose from. And of course, if you've done guest posts elsewhere, include some of your best links. If not, just include some great links from your own brand's blog.
5. Create Awesome Content.
Once you get approval from the blogger, your next job is to create an awesome piece of content. Make sure it fits the guest posting guidelines you found earlier and that it has the overall feel / tone of the blog you are submitting to. Also be sure to add in relevant links throughout your blog post – not to your own properties, but internal links to the blog itself. This shows the blog owner you're really giving it 100% for them and their audience and not just trying to promote yourself.
The self-promotion piece should come at the end with your guest bio. Check out other author bios on the blog and create yours to match. This is where you can say you are John Smith, an industry enthusiast from ABC Company. A great example is Leo Widrich's bio from a guest post he submitted earlier this month:
About the Author: Leo Widrich is the Co-Founder of a Twitter App called Buffer. Every week he tweets more Twitter Tips on the Buffer blog.
Again, be sure to consider the blog's guidelines and previous guest author bios when deciding to add one or more links back to your brand. The blog owner ultimately reserves the right to edit it as they feel is necessary.
6. Support your guest post once it goes live. It's not over yet. After that guest post goes live, you should give it your unconditional love in the form of social sharing with your brand's audience on Twitter, Facebook, etc. as well as coming by to respond to comments. That kind of response on your guest post will further boost your brand's reputation as a great guest blogger as well as a confident authority in your niche.
Don't Forget Blog Commenting
Blog commenting is a great branding and authority building exercise you can do on any blog in your niche. I would suggest subscribing to the top blogs in your industry in Google Reader, and each time there is a new post, be sure to read it thoroughly and add a valuable comment. Remember this isn't about link building – this is about building your brand's presence online as an authority in your industry.
You can use the blog's previous comments as a guide as to how you should format yours. Some blogs require you to only use your real name, while others are a little more lenient in using your name – your company. I would suggest linking your comments to your blog as people are more willing to click through to a brand's blog than their main website.
Your Online Branding & Authority Building Strategy Using Blogs
What is your brand's strategy when it comes to building your brand's authority using blogs? Be sure to share what you find brings your brand the best results in the comments!
Be Sure To Read Part 2
To read the second post in this series, click on this link: The Ultimate Guide to Online Branding and Building Authority Part II – Social Media
About the Author: Kristi Hines is a freelance writer, blogger, and social media enthusiast. Her blog Kikolani focuses on blog marketing, including social networking strategies and blogging tips.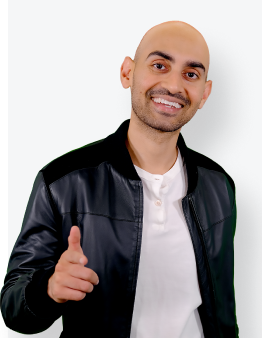 See How My Agency Can Drive More Traffic to Your Website
SEO - unlock more SEO traffic. See real results.
Content Marketing - our team creates epic content that will get shared, get links, and attract traffic.
Paid Media - effective paid strategies with clear ROI.
Are You Using Google Ads? Try Our FREE Ads Grader!
Stop wasting money and unlock the hidden potential of your advertising.
Discover the power of intentional advertising.
Reach your ideal target audience.
Maximize ad spend efficiency.