Whether you've got a fresh online startup or a long-standing e-commerce store, you have a standing goal that never goes away.
You need to increase your online sales.
And like so many things in this world, it always looks and sounds a lot easier than it really is. There's no magic bullet you can fire or switch you can flip to suddenly generate more sales.
However, there are a number of ways you can "hack" your growth to start building more online sales. They're not as simple as flipping a switch, but they're not painfully difficult, either.
These hacks just involve a little time, but at the end of the day, you'll pay far less to acquire new customers, and you'll see that your customer retention rate skyrockets.
1. Use ad extensions to get targeted clicks
Ad extensions are an awesome way to expand the scale of your ads in Google and Bing. These simple extensions let you add pertinent details for your audience to increase click-through rates and make your ads stand out above other basic ads that only show the headline, URL, and minimal copy.
When you use ad extensions, you get a more robust and interactive ad like this one.
These include even more options for extensions.
There are a number of extras you can tack onto your ads, such as:
Sitelink extensions to show additional links to your site below the base ad copy
Location extensions to show the location of your business with clickable links for directions and even hours of operation
Call extensions to add a clickable number to your search ad
Review extensions to feature 3rd-party reviews within your ad
Callout extensions for including features and benefits like free shipping, guarantees, and other promotions
2. Feed your funnel with content upgrade offers
Content marketing can consistently deliver new leads to your e-commerce store. It can also help you support and build relationships with your existing customers.
A free report or eBook  is a tried and true method to generate leads and move customers through your funnel.
But you could be missing out on some conversions.

Depending on your audience, that content offer may not apply to some segments you'd like to convert.
So what can you do to attract those subscribers who aren't enticed by your offer?
Set up a content upgrade designed for that audience segment.
Brian Dean talks about this in a case study where he boosted conversions by over 750% in a single day.
You can do the same thing by promoting a unique content upgrade on your most popular blog posts, or even with each post you create.
Brian mentions that Kim Roach uses this tactic on a post discussing the top 10 Fiverr gigs for small business owners.
At the end of the post, there's an option to download a much larger list.
And that prompts you to subscribe in order to gain access.
Implement this to increase the number of subscribers and feed your funnel with new prospects. From there, you can segment your audience appropriately based on the content upgrades your prospects are interested in.
Then you can serve them appropriate drip campaigns.
3. Use strategic giveaways to generate buzz and traffic
A giveaway is a great way to turn eyeballs toward your brand, generate traffic, and get an influx of relevant subscribers you can market to and turn into customers.
But only if you handle the giveaway properly.
Big-ticket items like Apple products tend to draw a big crowd, but many members of your audience might already have the latest tech.
Or they might be a die-hard fan of a competitor and aren't at all enticed by a brand new iPad.
Choose a prize that will get their attention.
Give away something relevant to your specific audience and that is likely to have them coming back to buy from you.
There's a lot you can giveaway that will generate additional business and return customers:
Sample products
BoGo offers
Trial VIP access to tiered pricing discounts
Free introductory products
Reward-based incentives
Aside from the exposure, there are a lot of benefits to a giveaway, like collecting user-generated content, which builds on your social proof and trust factor with customers.
4. Implement urgency to incite FOMO
Nobody wants to miss out on a good thing.
That fear of missing out is what drives a substantial amount of user engagement and activity in social media.
One study found that 56% of consumers are afraid of missing out on important news and events if they don't keep tabs on their social networks.
You can leverage that same fear of missing out (FOMO) by developing content offers, contests, and limited-time promotions that spark a sense of urgency in your audience.
You don't necessarily have to run ads and promotions to incite FOMO. You can incite urgency within your product landing pages to spur a customer to check out with a single line of text or a timer.
It's a tactic that Amazon has perfected by putting a countdown front and center that shows how long you have left to order if you want to get a product as fast as possible.
5. Build LTV with killer customer service
Customer retention is the single most important part of growing any business.
It costs far more to acquire a new customer than it does to keep the customers you already have. They trust you and are willing to give you their money.
According to Harvard Business School, a 5% bump in customer retention can increase profits by as much as 95%.
That's because it's far easier to sell to them.
Existing customers are 50% more likely to try new products, and on average, they spend up to 31% more per transaction than a new customer.
Build better relationships with your customers by creating an amazing customer service program.
Be proactive.
Don't wait for problems to arise, and don't stop the customer interaction once the sale is completed.
Use live chat to interact with customers during the shopping process and be present if they need support.
Once the sale is complete, send custom email campaigns and follow up to keep customers engaged. That steady, helpful engagement will build loyalty, improve retention, and boost the lifetime value of your customers.
6. Find your influencers
There are influencers in just about every industry – the people customers turn to for the latest trends, opinions, advice, and information.
You can and should find a way to work with these influencers to rapidly spread the reach of your brand.
It's like strapping a rocket to a word-of-mouth campaign, which is worth the investment when Ogilvy found that at least 74% of consumers rely on word of mouth to drive purchase decisions.
Influencer marketing has gotten huge in fashion and apparel, but that doesn't mean that other online businesses can't tap into influencers to gain the benefits.
Pairing up with social influencers for a marketing-induced word-of-mouth campaign to drive product and brand visibility has been shown by McKinsey to generate 2x the sales of other forms of paid advertising.
Look at how some major brands work with influencers to connect with consumers.
It's a smart move when you consider the data. It shows that trust, engagement, and relevance are higher with influencers over brand pages in social media.
Not sure where to find influencers? Approach it just like building buyer personas.
Decide what your ideal influencer looks like, reach out with a personal connection, and find a way to make a mutual value exchange.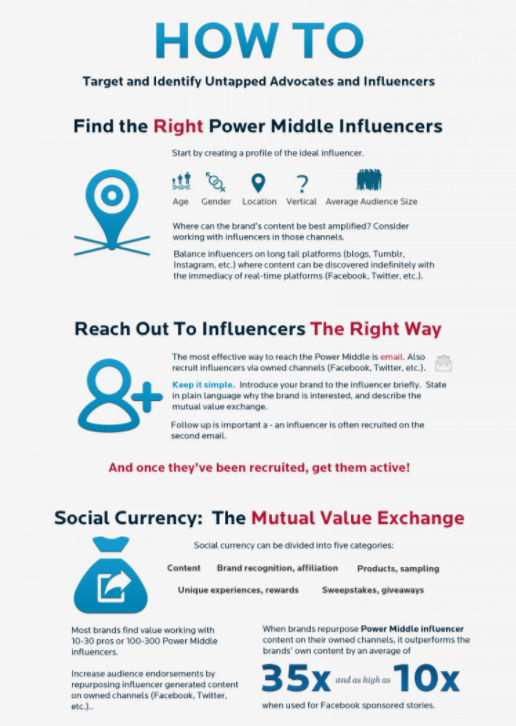 7. Create an "on-ramp" for new customers
When you gain a new customer, they're going to be critical of pretty much everything you do and say. They're in judgment mode in hopes that their money was well spent.
Look closely at your operations and ask yourself: Do you treat your new customers the same way you treat customers that have done repeat business with you time and again?
How do their experiences differ?
SaaS companies commonly use onboarding programs to improve the user experience and maximize retention. Here's an example of product-use tips from CoSchedule.
The same approach can be applied to any e-commerce business.
It doesn't have to be a lengthy process. It's just a means to educate your customer, increase their comfort with you, and improve your relationship.
An on-ramp for e-commerce customers could include:
Drip campaigns customized to product purchases with "how to use" or maintenance details
Calling attention to important elements and providing extended instructions
Provide communication tours so they know every way they can get support from you
You can do this through one-off emails, a database of resource images, tutorials documents, and even videos.
That content can live on your site as well as get shared to your social accounts.
Remember that any kind of onboarding you set up isn't just about the product or the purchase. It's about the experience of doing business with you.
Even a handwritten note or personalized thank-you message can be part of the on ramp to build the relationship with customers, improve retention, and incite word-of-mouth campaigns.
8. Streamline the checkout process
Any kind of friction during the checkout process of your online store can result in an abandoned cart, and it's a constant problem faced by e-commerce stores.
On average, 68% of shopping carts are abandoned with an estimated annual value of $4.9 trillion globally.
Just like you want to create simple navigation for your site, or you would create an easy-to-navigate layout in a brick and mortar store, you want to reduce elements that can slow or prevent customers from reaching your checkout stage.
Look at the above graphic for top reasons for cart abandonment, and you can see the common friction points that can be reduced or eliminated:
Shipping costs
Pricing issues
Complicated site and checkout navigation
Being forced to create an account
Lengthy forms
Lack of information (shipping information, customer support information, etc.)
Site-security concerns
There are other indirect causes of friction that you can correct to streamline the checkout process, as seen in the image here:
Improving the checkout process can help you get a handle on cart abandonment to increase the overall revenue in your store without making any other significant changes or running costly promotions to acquire new business.
9. Use psychology in your pricing
When it comes to choosing product options, brands seem to have it down on how to influence our purchase decision.
You're being led to a specific product more than you know through tiered pricing.
Restaurants and SaaS platforms use this method all the time because it's so effective.
By displaying multiple buying options, such as cheap and expensive menu items or multiple subscription models, they can steer you to the middle-ground pricing.
Those other prices are a decoy to get you to buy exactly what they want.
I talk about this "decoy pricing," a psychological pricing hack, in a piece I wrote for Marketing Land
Sometimes this is done by putting the item brands want you to buy right in the middle of the available options.
You can drive sales to a specific product in e-commerce by using this same psychology in pricing product variants and similar products within your store.
This includes using "charm pricing" with the number 9.
One study from MIT and the University of Chicago tested this tactic with women's clothing and found that most customers purchased the product at the middle price point
10. Spark social shares offline
Another great way to get your customers to start talking about you and build visibility through word of mouth is to capture them when their excitement is at its peak.
For a customer anticipating a purchase, the moment they get their package and open the new product they've been waiting for is peak excitement.
This is the best time to hit them with the ask.
Include a card or pack-in note that prompts them to share their new purchase on social media with a custom hashtag, or to tag your brand in the post on Facebook, Twitter, or Instagram.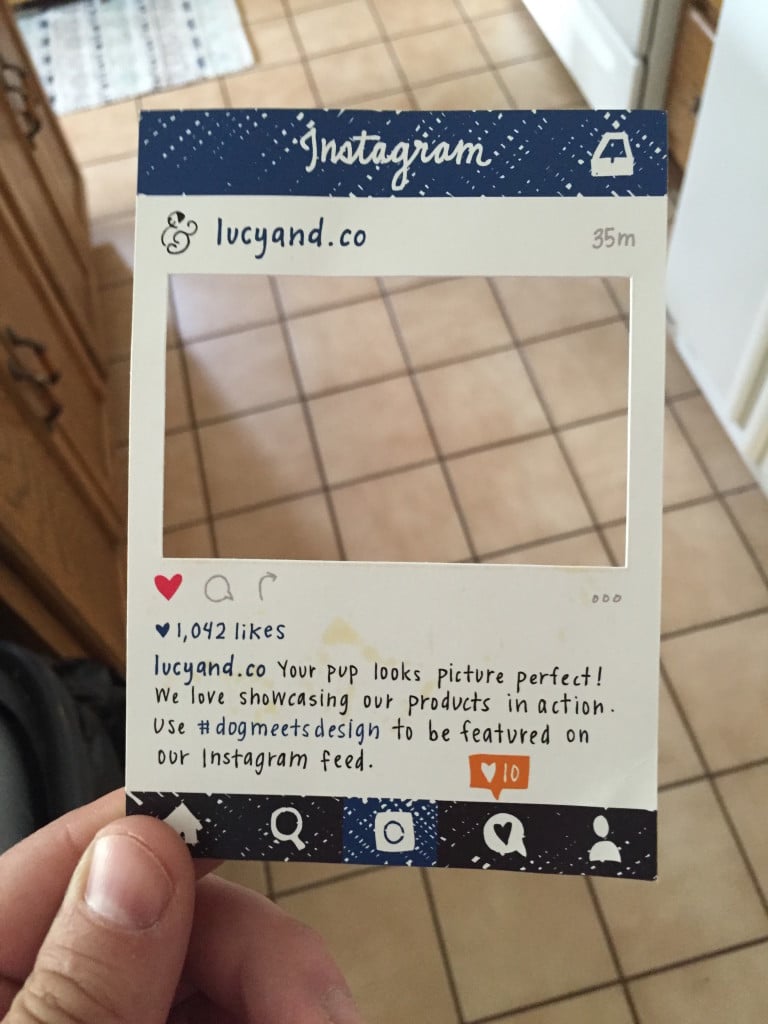 If you want to increase the number of customers who contribute user-generated content in this manner, like the image above, try incentivizing them.
Offer a promotional code or discount in exchange
Use a custom hashtag tied to regular giveaways
Include the shares as part of your loyalty and rewards program
Whatever you do, be sure to respond when your customers make their posts.
That's why including a custom hashtag for this kind of activity is helpful. It makes it easy to track.
The more you engage with fans who share (and share their posts with the rest of your fans), the more likely they – and other customers – will be to continue participating when they receive orders.
11. Create and promote your referral program
To coincide with asking for social shares, encourage your customers to talk up your online store with a referral and rewards program.
According to a study from Texas Tech University, 83% of consumers are completely willing to refer friends and family to a brand after having a positive experience with it.
But only 29% actually make a referral.
Part of the issue is not asking. Just having a referral program isn't enough.
You have to ask for the share.
The other component is having incentives your customers actually care about and value – and it's not always about the dollar.
In fact, according to the University of Chicago, non-cash incentives are 24% more effective at boosting performance than cash incentives.
Dropbox has one of the best non-cash incentives to generate referrals. It netted the brand over 4 million users in just over a year.
According to Drew Houston, founder and CEO of Dropbox, referrals resulted in a permanent 60% increase in signups – a 40x increase in new business for the brand.
Research your audience to find out which incentives are most desired, then build referral promotions into your customer communications, social promotions, and other customer touch points.
12. Push hard with social proof
Recommendations and referrals from friends carry significant weight – that's why referral programs are so crazy effective for growing an e-commerce business.
People are guarded about how they spend their money online. If you want them to open their wallets you have to instill trust.
Since not every customer will generate referrals, your next best option is to build social proof into the funnel.
Social proof comes in various forms, and each can be used in your e-commerce store on product and other landing pages.
Product reviews make customers feel comfortable about buying a specific product.
Social channels can be implemented on sites to show consumer engagement and to attract user-generated content, such as Instagram feeds and social mentions.
Testimonials, like reviews, are an effective form of social proof. They're also great opportunities for storytelling and sharing the success of other customers.
That can go a long way toward lifting up your brand in the eyes of prospective customers.
Check out my guide on the science and strategy of using social proof in e-commerce to learn more about how to leverage this.
13. Develop smart retargeting strategies
We'd like to think that customers are going to buy in droves once they come to our e-commerce stores.
Unfortunately, that's not the case.
According to AdRoll, only about 2% of customers convert on their visit.
That has a lot to do with the fractured customer journey that's become the norm. Rather than purchasing in one sitting on their mobile device, the sale typically happens across multiple devices over the course of hours.
Sometimes over the span of a day or two.
With retargeting, you can win back 27% of lost prospects, and visitors who are retargeted with relevant display ads are 70% more likely to convert to a customer.
14. Create segmented drip email campaigns
Email marketing is still one of the main tools for consistent growth in e-commerce.
It's also the preferred medium for brand communication among consumers, with 77% preferring to get permission-based messages via email over any other medium.
They're crazy effective at getting the attention of customers, too.
Welcome emails alone, on average, produce 320% more revenue than any other kind of promotional email.
That explains why over 80% of retail professionals state that email marketing is the single greatest driver of customer retention.
You're gathering emails from a variety of sources, including customer orders, opt-ins, giveaways, and surveys. Put those emails to good use with drip campaigns.
Start by sending a welcome email that builds value and interest.
From there, you can follow up over the course of several days with an email providing details on special products, related searches, deals, company information, and value-based content.
Emails that follow in your drip campaign can be based on customer triggers or along a timeline you establish.
Just be sure to follow the 80/20 rule with the content you send your subscribers, and be cautious about sending too many emails to avoid spam triggers and unsubscribes.
And there are plenty of application platforms to help you automate your email marketing so you can run these drip campaigns hands-free.
Conclusion
A lot of online businesses focus too heavily on customer acquisitions as a means for growth. While growth is attainable that way, there are more affordable ways to hack your growth by improving the way you engage current customers.
While each of the above recommendations takes some time to initially set up, you'll continue to benefit once your hacks are in place.
These aren't one-off efforts that generate a limited stream of growth.
From referrals to automated drip campaigns and refined checkouts, each will bring a permanent and lasting boost to your revenue generation and online sales.
What other growth hacks have you found to be successful in boosting your online sales?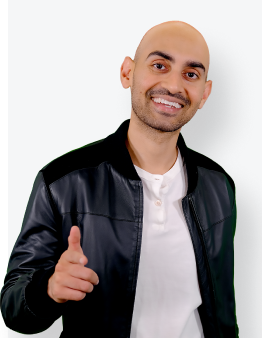 See How My Agency Can Drive More Traffic to Your Website
SEO - unlock more SEO traffic. See real results.
Content Marketing - our team creates epic content that will get shared, get links, and attract traffic.
Paid Media - effective paid strategies with clear ROI.
Are You Using Google Ads? Try Our FREE Ads Grader!
Stop wasting money and unlock the hidden potential of your advertising.
Discover the power of intentional advertising.
Reach your ideal target audience.
Maximize ad spend efficiency.