When it comes to budgeting for ad spending throughout the year, all months are not created equal. During the holiday shopping season, which includes October, November, and December, you should be spending a disproportionate amount of money on your advertising.
Across the board, there are increases in the factors that contribute to your overall sales during the holidays. Through traditional marketing methods, ad impressions typically increase 50% during the holiday season. Click-through rates rise 100%, direct traffic increases 150%, the average order value grows by 30%, and conversion rates go up 60%.
If there are disproportionately more impressions, click-through rates, visitors, average order values, and higher spending around this time of year, it means you should be spending a disproportionate amount of money on advertising to balance it.
Here are some channels you should consider spending money, time, and energy on this holiday season in order to promote your products:
Text ads
Emails
Affiliates and partnerships
Social media
Display ads
Let's go through each one to determine exactly what you should be doing to boost your sales during the holiday season.
Boost Business with Urgent Text Ads
Just like display ads, text ads should be comprised of the self-gifting rhetoric, information on discounts and sales, and language reflective of the different holidays. Text ads include either Google AdWords or other paid search ads.
These ads should include strong copy that generates excitement and urgency, says Copyblogger's Brian Clark.
"One of the fundamental characteristics of a human being is a tendency towards procrastination.

And when it comes to reaching for our wallets and buying something, that tendency to "think about it" is incredibly strong, even when we actually want to make the purchase.

That's why creating an authentic sense of urgency is a crucial component of compelling copy." –Brian Clark
Use the words and phrases "now," "act now," "one day only," "door buster," and "this week only." Entrepreneur.com's Susan Gunelius says that these words, and similar ones, should be placed "strategically within your calls to action" as opposed to littered throughout your ads.
Include a long, catchy headline and a distinct call to action.
Be specific about a certain product instead of just promoting your company in general. Make sure that you update these ads frequently so that they communicate your ever-changing promotions and deals.
Post a countdown to increase urgency, i.e., "Only five days left to get 30% off shipping this holiday season!" Gunelius says that in these cases, where an ad is time sensitive, use phrases such as "for a limited time only," "while supplies last," and "one-day sale."
Text, as well as display ads, should be specifically targeted towards the people who will benefit from them. If someone visited your website and clicked on certain items, those items or similar ones should pop up on ads the next time he or she visits. This is especially effective if a product that was viewed has gone on sale since the last visit.
Generate Attention with Targeted Email Campaigns
This is a critical time of year to send out promotional emails. They should be sent more frequently, they should be louder, and they should more aggressively market your products.
Separate your email marketing lists and avoid sending the same blanket email to everyone. Frequent shoppers should receive loyalty coupons and discounts, as well as more emails than the other customers. Let them in on brand "secrets" like special sales and exclusive deals to make them feel special. This will strengthen loyalty and increase sales among this group.
Marketing Land's Cara Olson recommends using a behavior intelligence engine to send out emails. That way, you can target certain customers "with content by price, relative to what they spent last year, or by category, based on what they purchased last year." There are a number of marketing automation systems that can help you accomplish this, such as Marketo, Silverpop, and Salesfusion.
The holidays are a perfect time of year to hook in new customers, as conversion rates are up 60%. You should produce specific campaigns for them as well to ensure you'll see that conversion increase. Send them a series of holiday-themed welcome emails that include first-time customer deals and promotions.
In the subject line of your email, include an exclamation point and holiday specific deals. Just like with text ads, there should be a sense of urgency. To entice recipients to click the email, you also could include a question in the subject line such as, "What are your plans this holiday season?" or "Doing some last minute shopping?" or include something intriguing, says Daniel Burstein of Marketing Experiments' blog.
If you don't include the question mark, according to Burstein, you should put something that will make recipients want to read on, i.e., "5 Gifts Your Wife Will Love" or "4 Biggest Holiday Gift Mistakes." In an experiment, he found that intriguing email subjects outperformed "promise" email subjects, i.e., "How to Effectively Use Color on a Website," by as much as 47.9%. People are naturally curious and will want to know the answer to a question or find out more information.
Within the email, personalize it and include HTML that inserts your recipients' first names. Make sure it's mobile friendly because potentially as much as 65% of your customers could be reading your email on their smartphones and other mobile devices.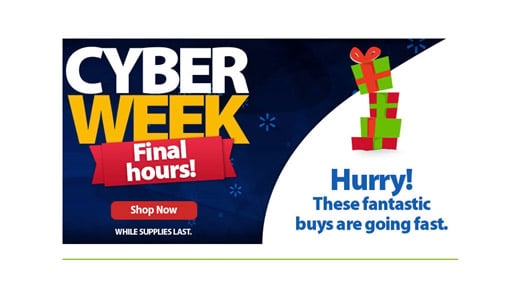 Reflect on previous holiday email campaigns and see what received the largest amount of click-through rates. Did your click-through rates increase by 100% the previous year? If not, figure out what you can do to make this possible.
Repeat and improve what worked, and figure out what didn't. Include holiday graphics and text with holiday colors (green and red or blue and white, for example, as long as it's readable). Put in a call to action at the bottom for a specific product or offer depending upon the target audience.
After customers click on the call to action link, the page that they land on should be a continuation of the promotional copy on the email. According to Brian Honigman of SumAll, your website should include visuals similar to the ones that appeared in your email. You also should be "reinforcing your message by illustrating further benefits and additional product options. Don't be too pushy; just highlight the promotional offer being run at that time, the product, and details about it that will help inform the customer why they should buy your product."
Send the emails on key days, such as right before or on Thanksgiving, Black Friday, Small Business Saturday, and Cyber Monday. Target those last-minute Christmas shoppers by sending them deals the week of the holiday, too. For those procrastinating shoppers, add in fast shipping options so that their gifts arrive before the big day.
If you normally send out emails at times based on the average workday (9 a.m. to 5 p.m. or 10 a.m. to 6 p.m.), keep in mind that people often take time off for more than just the holidays. They'll go home early the day before Thanksgiving and perhaps go on vacation the whole week between Christmas and New Year's. Send the emails in the morning, when people are checking their email for, most likely, the only time that day on their vacations.
Create Profitable Alliances with Affiliates and Partnerships
To extend your reach and target even more customers during the holiday season, you need to team up with other companies that your niche audience is interested in. These mutually beneficial alliances will contribute to that 150% improvement in direct traffic.
Partnerships are especially effective for promotional content. Sponsor a blog or piece of content on a website that your audience reads or figure out a website that someone on your team can write a guest post for. Create a video ad that will be displayed on a content partner's home page or pay for display ads along their sidebar. Pin comparable products onto your Pinterest board or retweet a post from a similar company. You're tapping into a demographic that will be inclined to buy from you and offering them useful content at the same time.
A website that has been very successful with brand partnerships is BuzzFeed, where many companies sponsor content to relate to the demographic.
Find a partner that sells a complementary product and a brand that has a similar philosophy to yours. Remember that your content, wherever it appears, should contain popular keywords people are searching for this holiday season. Try out some of the keyword tools like Google's Keyword Planner, Ubersuggest or look at Google Trends.
In terms of affiliate marketing, whenever visitors from sites such as Amazon Associates or LinkShare click through to your page, greet them with the same offer that made them click in the first place. If they're coming from an affiliate site, welcome them by acknowledging what site they came from and/or thank them for visiting yours.
Next to the products you're trying to sell through that affiliate, list the percentage of money customers will save by purchasing from you. Nathan Richter of ClickZ writes, "By clearly showing how the customer will achieve savings by hammering the affiliate brand name and emphasizing the monetary incentives, you will increase average order values and further align your brand with the affiliate."
Basically, don't just say something is 10% off. Since customers are spending 30% more on their average order, they're going to want to see increased savings. Do the math for them in their carts so they can truly see how much they're saving by shopping with you.
Also, remember to illustrate how many rewards or points customers receive towards their next purchase. If they see the rewards or points right away, they might be inclined to keep shopping and stocking up on them. To take it a step further, do what Amazon does and recommend similar products. Add up the rewards or points and show exactly what a consumer can buy with them, and show them what else is on sale for the holidays.
Hook into Social Media to Spark Interest
A whopping 89% of consumers are going to be doing online shopping this year. As of this past May, 72% of adults who have the Internet use social media sites. Capture their attention where they hang out the most – on Facebook, Twitter, Pinterest, and Instagram, to name a few. Social media is the perfect place to make sure that consumers will purchase products from you.
On Facebook, post a special cover photo for the holidays. In your statuses, ask questions like "What are you doing for Chanukah?" "What's your favorite holiday tradition?" or "Name your top five New Year's resolutions." Consider running a holiday contest where the winners receive free gifts for themselves, friends, and family. After all, this season is all about giving. Facebook also is a great place to post links to deals and promotions going on in your e-store.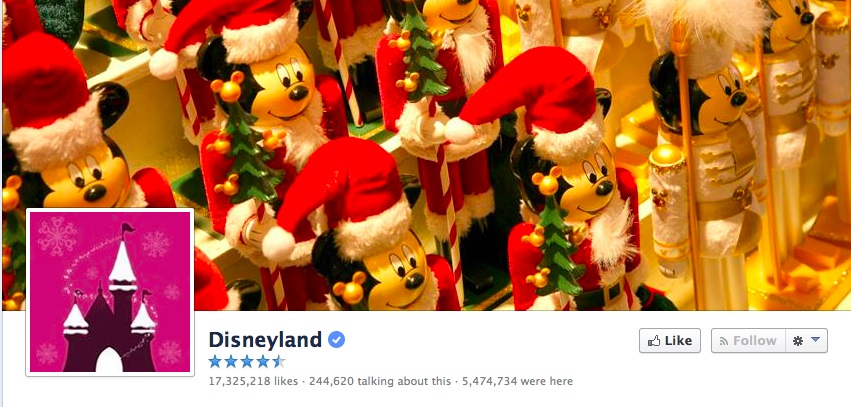 Twitter, like Facebook, can be used for questions, contests, and deals. Show off your products with holiday-related photos and retweet customers' holiday content and images. Start a clever hashtag campaign and favorite, reply to, and retweet your customers who use it. Be personal and start conversations with your customers.
If your business has a Pinterest account, create distinct boards for the holiday season and offer discounts or rewards to those who repin them. Include pins relevant to your company. A kitchen appliances company, for example, would post pins of holiday recipes for turkey, pumpkin pie, and mashed potatoes.
A clothing retailer would post its in-season clothes like sweaters and sweatpants with pins of matching accessories. Think about what your audience would be interested in, just like you would when it comes to content partnerships or affiliates, and go from there.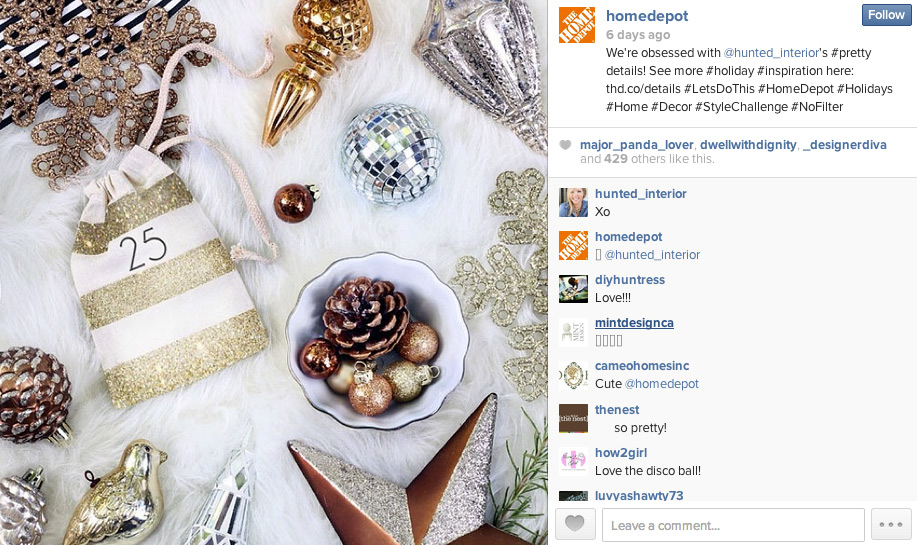 During the holiday season, people take pictures left and right. Photos from family gatherings, festivals, tree lightings, work events, worship services, and parties will be showing up on Instagram. Take advantage of this and promote your content, too. Post photos from your company's holiday party to give your account a personal touch.
Reveal images of your products that are available only for the holidays. Ask followers and fans to generate their own content and post photos of themselves using your products. Upload photos with holiday filters and borders. Get creative and have fun with it. Your audience will appreciate it.
Increase Sales with Festive Display Ads
During the holidays, there is a 50% increase in ad impressions. This means that your ads will be seen more. However, it also means they have to stand out to consumers. Your display ads should reflect seasonal cheer and promote your sales and deals.
If your ad has an image reflective of your brand on it, stamp it with a logo for a Black Friday special or a 10% off graphic. Post an offer code on the ads that your customers can input after their shopping cart is filled. Communicating your sales is especially important, considering the current state of the economy.
Ads should be compatible with tablets and smartphones because of the rise in their usage among consumers. Don't use Flash. If you want movement in your ads, try GIFs instead. They will stand out and still be compatible with these commonly used devices.
Utilize these online display ads to link to your e-store, website, and social media pages. Since there has been an increase in "self-gifting," tailor your marketing message to people buying presents for themselves. For example, you could write, "Make Santa's nice list? Treat yourself this holiday season" or "You did it! You accomplished your New Year's resolutions. You deserve something special."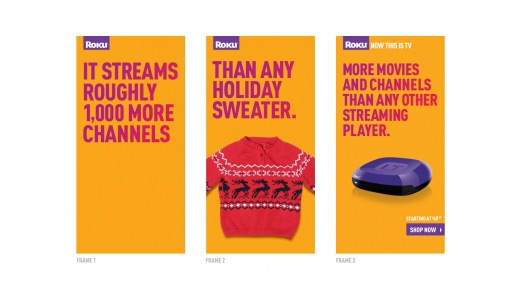 Get a little festive and put a red suit on one of your mascots or snow on your image. When people look at your display ad, they'll feel warm and fuzzy inside and be inclined to purchase from you.
This Holiday Season, be Aggressive and Take a Multi-channel Approach
The average consumer will be spending $737.95 on gifts, according to the National Retail Federation. If you want your products to be included in consumers' budgets, you're going to have to amplify your spending on advertising.
Keep in mind this season that online spending is bigger than ever. It's crucial that you focus on online-based marketing methods. According to this article, "for the first time, the Internet ranks as #1 on the list of venues where consumers are expected to shop."
There is fierce competition this time of year, especially because Americans are hurting when it comes to cash flow. There also are dollar stores, big box retailers, and deep discount online stores that take up a large market share and capture customers' attention.
However, by spending a disproportionate amount of money on advertising and putting that holiday twist on your marketing and promotional campaigns, you have a fighting chance.
What will you be doing this holiday season to increase your sales? What other approaches do you take? Let us know your opinions and tactics in the comments section below.
About the Author: Eric Samson is the founder and managing director of Group 8A, a boutique consulting firm focused on developing and executing integrated marketing and digital solutions for companies of all sizes. He's also an active contributor on Slideshare and Business Insider, a car guy, wrestling coach, and motorcycle collector. Follow him on Twitter.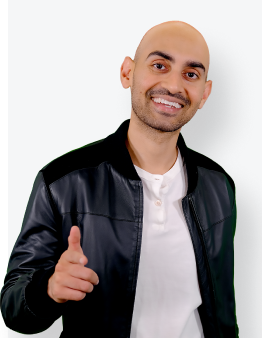 See How My Agency Can Drive More Traffic to Your Website
SEO - unlock more SEO traffic. See real results.
Content Marketing - our team creates epic content that will get shared, get links, and attract traffic.
Paid Media - effective paid strategies with clear ROI.
Are You Using Google Ads? Try Our FREE Ads Grader!
Stop wasting money and unlock the hidden potential of your advertising.
Discover the power of intentional advertising.
Reach your ideal target audience.
Maximize ad spend efficiency.