Given the continual rise of social media and Google's ever-changing algorithm, quality content should play a central role in the activities of virtually any company looking to leverage the web as an effective marketing and communications channel.
However, it's no secret that creating good content is time consuming and often expensive if you're outsourcing its creation. Fortunately, contests that rely on user-generated content can help companies rapidly scale and promote original content in a fun way that benefits both you and your readers.
Why Content Contests?
Well-designed contests immediately answer the basic question: "What's in it for me?" Through awards of cash, merchandise, free service and even recognition, you can encourage your readers to help you generate original content–content that will help you build your business and deliver value to your visitors.
For example, if your contest requires people to submit content, a large number of entrants will likely promote the content on their own private social media channels, especially if the contest involves the need for votes. When entrants share their content on Facebook, Twitter and Pinterest, it's a tacit personal endorsement of your brand.
In addition to social channels, user-generated content (UGC) is "Google Food." From Yelp to Quora, Google returns are full of UGC. And given recent updates like Panda, fresh content is becoming ever more important to Google. Fortunately, when users create content, they end up using keywords that other users are searching for, ultimately helping you to rank for long tail terms that often elude marketers.
There are numerous ways to run online contests. However, when you focus on content, you create a fun, engaging experience for your users. And better yet, you have the opportunity to build your brand, as well as long-term relationships with your audience and customers.
Contest Example
Shoeboxed – The Messy Desk Contest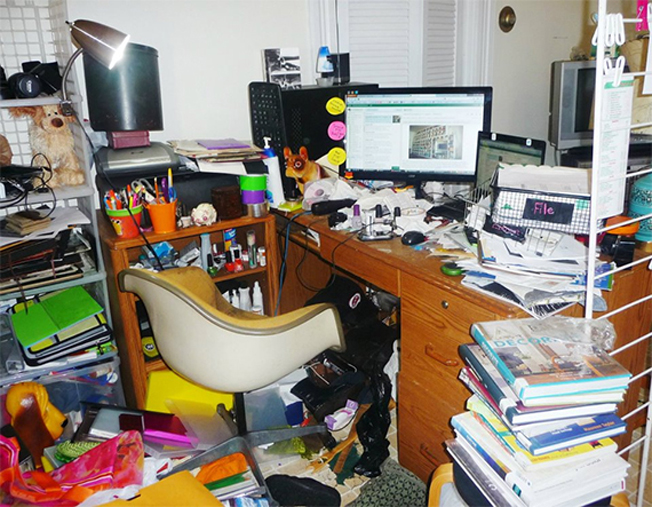 Last week, as I began writing this piece, my team and I had just wrapped up "The Messy Desk Contest."
We asked entrants to send us a picture of their messy desk, which we then promoted on our Messy Desk Gallery and Pinterest Board. The entrant with the messiest desk would receive an iPad mini with the Shoeboxed app installed. Essentially, we tied our product to a "sexy" prize and then offered this prize in exchange for simple content promotion – in this case, repins on Pinterest.
First, we created a landing page on our blog to announce the contest. We kept the contest simple, with just three steps, in order to make it as easy as possible for readers to enter:
Send a picture of your messy desk to [email protected].
We'll post the messiest desks in our official Messy Desk Gallery and on our Pinterest Board.
Get your friends, family and co-workers to repin your messy desk. The most repins wins!
To promote the contest, we purchased a week-long sponsored post and advertising campaign on Facebook. The contest was not only promoted to our 9,000 fans, but also to a larger targeted segment of thousands of small business owners. We also pushed our content out organically through Facebook, Twitter, LinkedIn, and Google + to drive potential entrants to our contest page.
Further, we incorporated the contest as story into our newsletter, which allowed us to effectively seed the contest to our entire user base. Finally, we used PRWeb to share the details of our contest. While PR cloud services are often weak for promotion, we earned 155 links from our release.
The results? Within the first 48 hours we received over 200 photos of the most disorganized, messiest desks you can imagine! These images now permanently live on our blog and Pinterest account, providing evergreen content for future readers to find through search and social.
In addition, the entries received thousands of repins. However, many were for just a few photos, so we will have to make an allowance for the "natural" distribution of repins in future contests. Further, we now rank, as of the writing of this piece, on the first page of Google for the term, "Messy Desk". And, since our product helps users organize paperwork, messy desk is a really relevant keyword for us.
At the end of the week, we decided to award the prize to two entrants, since each submitted a photo of an incredibly messy desk, and, cumulatively, had thousands of repins. And, to announce the winners, we wrote a blog post that showcased the winning entries. We are also in the process of setting up a video interview so that we can leverage YouTube and other video sites.
Here's what you need to know to create a UGC contest and get free content for your site:
Step 1: Determine the Goals of Your Contest
There are a variety of goals that you can set for your contest. However, it's best to use something that's measurable so you can clearly determine which contests worked and which didn't.
Items that can be measured include:
Email addresses captured
Facebook Likes
Retweets
Photo submissions
Essay submissions
Video submissions
Links
Visitors
Unique visitors
Time on site
Sales
You might be tempted to use sales as a goal. But, generally speaking, entrants are interested in winning the prize and not making a purchase. Therefore, it's better to focus on the long term. Look at your contest as a way to create relationships with users who can–down the road–become paying customers.
Personally, I like to focus on content submission. Good content allows me to leverage search and social to deliver "evergreen" value to the marketplace. Instead of just making a few quick sales, you are better served with an investment in growing your digital footprint and building a fan base.
Step 2: Outline the Contest Parameters
Content
The first parameter of content-based contests is to promote original content creation and submission as a requirement to entry.
To begin, try to relate the content to your business. That way, all submissions cater to the interests of potential customers.
Further, determine the type of content you want to collect. UGC content comes in three basic forms: Text, Images and Video. For example, with text you might ask users to submit 400 words on an experience they had with your product.
Alternatively, if you decide to go with video, keep it simple for participants. Ask them to talk about your product, or an experience related to your product, on camera. Or, if you want images, request that entrants submit either a picture of your product in use or an activity related to your product.
Keep in mind that Images and Video might get "preferential" treatment with Google given Google's emphasis, over the past few years, on showing multimedia in its returns. In addition, you can post your video on YouTube, Vimeo, and other video sites to help drive traffic to your contest. Similarly, you can push images to sites like Pinterest for promotion.
User Data
You also need to outline the personal information that users need to submit to enter the contest. Common requirements range from name and email to address and demographic data. A good practice is to, at a bare minimum, ask for an email address in order to build your marketing list.
Time Frame
Set the start and end dates for your contest. There's no solid rule in terms of contest length, but, on a meta-level, longer contests can promote procrastination, resulting in fewer entries and loss of excitement. Conversely, shorter contests can result in lower quality entries as participants have less time to prepare.
I've personally found one to two weeks to be a successful time frame. It's long enough to allow for solid content creation, yet short enough keep people's attention.
Prizes
Your prize, other than recognition, is the primary incentive for participation. So you need to offer something that your user base will value. In addition, try to find ways to relate it to your product or service so that when you promote your contest you also, by extension, promote your product.
Contest Guidelines
Very few people, with the possible exception of technocrats and lawyers, are fond of rules. As a result, marketers often overlook contest guidelines. However, to avoid legal issues, make sure you familiarize yourself with applicable state contest laws. Consult an attorney if necessary.
In addition, if you plan to run your contest on a social network, follow the relevant platform rules. Otherwise, you might jeopardize not only your contest, but also your social media presence.
Here are the rules for, respectively, Facebook, Twitter and YouTube:
https://www.facebook.com/page_guidelines.php#promotionsguidelines
https://help.twitter.com/en/rules-and-policies/twitter-contest-rules
http://support.google.com/youtube/bin/answer.py?hl=en&answer=1100988
Step 3: Optimize Your Content for Search
If a KPI of your contest is traffic, you should ensure that your contest is "search engine friendly."
Since, on a meta-level, Google looks for fresh content and links, you want to host your contest on your main site rather than on a third-party domain or mini-site. That way, the content and links that your contest generates will help build your site's authority and search engine rankings.
In addition, as with any content that you produce, include keywords that you want to rank for on your contest page using your favorite keyword tool (I always start with the free Google Keyword Tool). Further, try to include your keyword(s) in your Meta data in a natural fashion, particularly in your title and description tags.
Also, look to give users a way to share your contest through on-site social buttons, such as Add This. You will not only get "free" promotion through the relevant social ecosystems, but also pick up new links as people discover your content.
There are many other tactics you can use to leverage search, from internal link structures to the method in which you code your page. SEO takes years of testing and study to really grasp (and when you do "understand" it, Google changes its algorithm and you have to start all over). So don't get too hung up on search. Rather, focus on holding a great contest and you'll most likely see a natural bump in your search traffic.
Step 4: Promote Your Contest
Contests are great fun for marketers because they lend themselves to multiple forms of promotion, from email to search.
As with any marketing event, you need a go-to-market plan to effectively push your contest. Below is a list of channels and opportunities you could consider:
Email – Email out your existing user base with the prize in the subject line, i.e., "Your Chance to Win an iPad Mini." Including the prize will help your open rate.
Newsletter – If you have a newsletter, time your launch to coincide with your newsletter schedule. If your newsletter uses HTML, you can use it to push out pictures of your prize. The visuals may help drive engagement.
Banner Ads – While click-through rates on banners tend to be low, you can often get cheap, remnant but targeted inventory with which to publicize your contest. In addition, you could place banners on your site that drive users to the contest entry page.
Blog Post – If you have a blog (and if you don't, you should), write a post to announce your contest.
Press Release – Press releases are underrated, probably due to the excess of poorly written releases. However, if you have a well-constructed contest, you can capitalize on cloud-based PR services like PRWeb to get others to write about and promote your offering.
Forums – Forums are a great platform to generate hype for your contest. Of course, you never want to spam a forum. But if you've built a following on an industry-related platform, forums can provide robust referral traffic.
Contest Directories – There are a variety of directories, such as ContestHound.com, that will promote your contest.
PPC – If you have the budget, PPC is an efficient way to get the word out about your contest. However, PPC is generally expensive, so unless you are prepared to invest, look toward more organic (meaning the cost is time, not cash) ways to promote.
Social Media – If your company has a robust following on sites such as Facebook, Twitter, and YouTube, social media can serve as an extremely efficient way to push your contest. Further, if you have a unique, interesting value proposition, your readers will promote your offering to their friends. You should also tailor the channels you use to the type of content your contest will generate. Images are perfect for Pinterest, while text (such as a fill-in-the blank or trivia based contest) can work well on Twitter.
Blogger Outreach – Create a list of bloggers that are either in your niche or might be interested in your contest and reach out to them through email and/or phone.
Organic Search – Search is more of a long-term promotion. Given the time it takes to rank in the search engines, don't rely on search for contest entries. However, if your contest results in content and links, the search engines can provide you with a steady flow of visitors months after your contest ends.
A final note here: Use these promotion sources judiciously. You are trying to build your brand. Never spam or excessively abuse a channel. A meta-goal of your contest is to build long-term relationships with consumers.
Step 5: Choose the Winner
There are a variety of methods that you can use to determine your winner. The "safest" method is to have someone on your staff choose, usually based on the perceived quality of the entry. That way, your company will have control over the process.
However, if you're willing to adopt more risk, you can use the winner selection to help promote your company. For example, tie the winning selection to a specific social activity, i.e. Likes (Facebook) Retweets (Twitter), Repins (Pinterest). Essentially, you incentivize entrants to share their entry with their social graph.
Further leveraging social channels, you could open the contest to popular vote with a voting widget on your site. Again, entrants are incentivized to recruit friends to interact with your brand, this time through the voting process.
Another strategy is to involve "celebrity" judges. Invite people with authority in your space to determine the winner. Using this method, you associate your company with the clout of the judge. Many such judges will help promote your contest through their blog and social following as well.
Step 6: Notify and Promote the Winner
Look at winner notification as way to create more buzz around your brand, as well as additional content. Rather than just emailing the winner, consider writing a blog post about him or her and/or doing a video interview with the winner and placing it on your blog and on YouTube. In the interview, you can talk with the winner about their entry and how they plan to use their prize, if appropriate. In addition, use your social channels to push out the news. Tweet about it and place a snippet on your Facebook page that links back to your site.
Conclusion
The web is a content medium. From search to social, quality content is a necessity for any company looking to effectively manage its business online. However, good content is difficult and time-consuming to create. Fortunately, content-driven contests allow for a scalable and fun way to build your content. And not only will such contests help you create a library of content, but they will also help you to engage and develop long-term relationships with your readers and customers.
About the Author: Corey Post is the VP of Marketing at Shoeboxed.com, the industry leader in receipt scanning and organization. He specializes in content marketing with a focus on social media and SEO.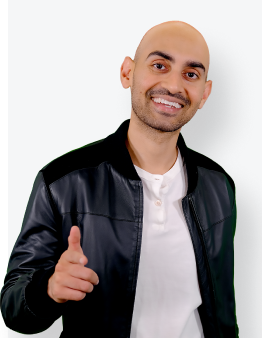 See How My Agency Can Drive More Traffic to Your Website
SEO - unlock more SEO traffic. See real results.
Content Marketing - our team creates epic content that will get shared, get links, and attract traffic.
Paid Media - effective paid strategies with clear ROI.
Are You Using Google Ads? Try Our FREE Ads Grader!
Stop wasting money and unlock the hidden potential of your advertising.
Discover the power of intentional advertising.
Reach your ideal target audience.
Maximize ad spend efficiency.