As we move further into the 21st century, it's important to keep on top of the latest trends in order to stay ahead of the competition.
I'm not talking about the great debate over skinny jeans versus flares. While those trends are often a topic of conversation, they won't help increase traffic to your site.
It's important for marketers to stay up to date with the ever-changing content landscape. What worked last year may not be enough to creep ahead in 2023.
In the world of content marketing, there are several trends that are worth keeping an eye on if you want to increase traffic to your website in 2023. In this article, we'll explore these trends and explain why they are so important. Are you ready to learn more?
1. Helpful Content Is At A Premium
In content marketing, helpful content has always been the goal. But in 2023, it is more important than ever. As more people consume content online, they will look for quality information to help them achieve their goals.
It's not enough to just come up with a catchy headline and generic content. You need to write content that is informative and delivers value for the reader. This means researching topics in-depth, understanding your audience, and creating content specifically tailored to them.
Taking the time to create helpful content will pay off in spades when it comes to increasing traffic (just ask Google). People will be more likely to share it, link to it, and recommend it to others. That feedback loop will then lead to more visitors and more engagement with your website.
So, as you think about content marketing trends for 2023, ensure helpful content is top of the list. It's what readers are demanding – so don't disappoint them!
2. Investing In Refreshing Outdated Content Is Essential
Content marketing is all about staying on top of trends and ensuring your content remains relevant. But what happens if you have existing content that was written a few years ago?
In 2023, it's essential to invest time in refreshing outdated content. Yes, this means putting in extra hours and digging into archives – but the payoff can be worth it.
By taking the time to review and update old content, you can ensure that it is still accurate and relevant for today's readers. With a bit of effort, you can also use old content as a starting point for creating new content — saving you time and energy in the long run.
So, don't let old content go to waste. Investing in refreshing older articles and posts could help you increase website traffic in 2023 — and beyond.
3. Add Short-Form Content To Your Video Program
Video is a powerful content marketing tool, but it's not the only one you should use. In 2023, it's important to think about adding short-form content to your video program.
This could be anything from a quick paragraph to an interesting quote or statistic. These types of content can help engage and spark conversations with your audience. Plus, they are a great way to promote longer content such as webinars, podcasts, and videos.
By adding short-form content to your video program, you can reach more people in less time — which could result in increased website traffic. So don't be afraid to mix it up!
4. Find Interactive Elements To Add To Your Content
Content marketing in 2023 isn't just about creating helpful content or sprucing up old posts. It's also about finding ways to make content more interactive and engaging.
Interactive elements such as polls, quizzes, and surveys are a great way to do this. They not only keep your readers engaged with the content, but they can also help you collect valuable data that you can use to better understand your audience.
Adding interactive elements to your content is also a great way to increase website traffic. People are more likely to share and talk about content that has an element of fun or surprise — now is the time to get creative! Not sure how to get started? Check out my helpful guide on crafting interactive content.
5. Create Content For The Entire Sales Funnel
The sales funnel is an important part of any content marketing strategy. In 2023, it's essential to create content for the entire sales funnel — from creating awareness to nurturing leads and converting them into customers.
At each stage of the funnel, you need to create content that is tailored to your audience. What types of content will attract new visitors? What content will make them more likely to stay and complete a purchase?
For top-of-the-funnel content, you can cover topics like "What is" articles that have more basic keywords, while for mid and bottom-of-the-funnel content you can use more specific keywords and include things like case studies or product reviews. These pieces can cover niche topics with a more sales-focused CTA to get them to book a demo or purchase.
Not sure what keywords to use? Check out my list of keywords to use for each stage of the funnel.
By creating content for the entire sales funnel, you can likely increase website traffic and get more quality leads. Plus, you'll be able to better understand your audience and deliver content that actually meets their needs – ensuring everyone wins in the end!
6. Influencers and Social Media Need To Be On Every Brand's Mind
Influencers and social media are an important piece of the content marketing puzzle in 2023.
From Instagram to TikTok, YouTube, and Twitter — each platform has a unique set of tools you can use to get your content out there. Think about how to use each one effectively and strategically and integrate them into your larger content marketing plan.
Using influencers and social media can dramatically increase website traffic, particularly if you focus on content that resonates with people in a way that is unique to that platform. Additionally, it's important to think about how to use each platform strategically — whether it's creating an Instagram challenge or leveraging YouTube for video content.
It's time to think about how you can use influencers and social media as part of your content marketing strategy in 2023 — it could be the key to reaching more people, driving more website traffic and getting the most out of your content!
7. Add The Human Element To Your Engagement
Content marketing in 2023 is all about using the latest trends to create content that people want to read, watch and share. Don't forget about the human element — making sure your content has a personal touch is essential.
Adding a human element to your engagement can be as simple as creating content from an individual perspective or responding to comments, reviews and messages in a timely manner. This can make your content more relatable and help people connect with you on a personal level — which can ultimately lead to more website traffic and better overall engagement.
People want to buy from companies that understand them, have empathy, and show a human side – so be sure to add a human element to your content marketing for maximum engagement!
8. Don't Let Your UX Hurt Your Content
User experience (UX) is integral to successful content marketing in 2023. After all, if your content isn't easy to find and navigate, it won't be successful in driving website traffic — no matter how great the content is.
Make sure you understand the basic principles of UX design, such as clear navigation and readability, and use them to create easy-to-use and enjoyable content. This means making sure your content is organized in a logical way, using visuals to break it up, and ensuring the overall design looks good on any device.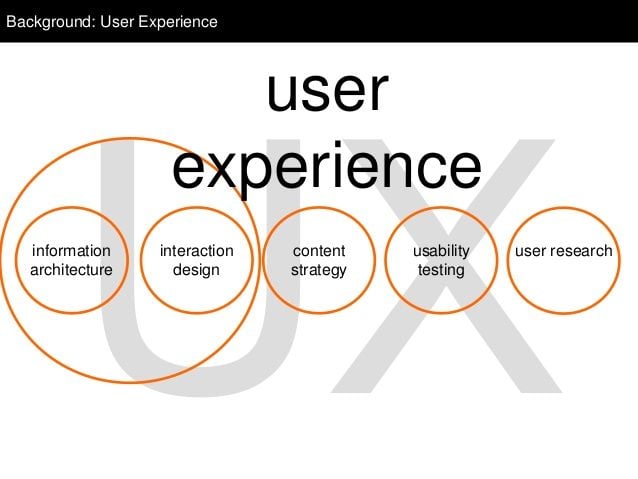 Don't let bad UX stand in the way of success — take time to ensure your UX is top-notch, to help your content be read, shared, and appreciated.
9. Everyone Is Thinking About AI Writers
AI writers are becoming increasingly popular for content marketing teams in 2023. AI writing tools can be used to create written content quickly and cost-effectively. While the content may not be as in-depth, AI can create a starting point for human writers that saves them time and helps with writer's block.
The key is to find the right balance — using AI writing tools to handle basic tasks such as short blog posts or articles while leaving more in-depth pieces like case studies and whitepapers to human writers. This way, you can optimize your content marketing time and resources to create more engaging content for your audience. AI won't replace human writers, but it can certainly enhance the entire content creation process.
FAQs
Will content marketing be an effective strategy for 2023?
Yes! Content marketing is still one of the most effective strategies for driving website traffic and increasing engagement. However, it's important to keep up with current trends and use the right tools to ensure your content is as effective as possible in 2023.
What are content marketing trends for 2023?
Some of the key content marketing trends for 2023 include leveraging influencers and social media, adding a human element to engagement, ensuring great UX design, and using AI writing tools.
What does the future of content marketing look like?
The future of content marketing looks bright – as long as you stay on top of trends and use the right tools. Continue to create content that resonates with your target audience, and watch website traffic and engagement grow. 
Conclusion
Content marketing is an essential part of any digital marketing strategy, and staying ahead of the trends is key to success in 2023.
Leveraging influencers, adding a human element to engagement, ensuring great UX design, and using AI writers are all strategies that can help you stay ahead of the curve. Keep your content fresh, relevant, and updated, and you'll be well on your way to a well-performing content strategy.
What trends are you most excited about in 2023?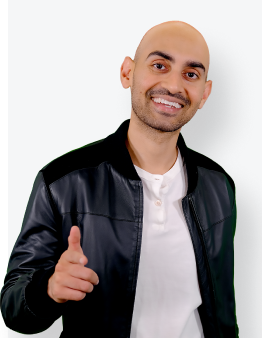 See How My Agency Can Drive More Traffic to Your Website
SEO - unlock more SEO traffic. See real results.
Content Marketing - our team creates epic content that will get shared, get links, and attract traffic.
Paid Media - effective paid strategies with clear ROI.
Are You Using Google Ads? Try Our FREE Ads Grader!
Stop wasting money and unlock the hidden potential of your advertising.
Discover the power of intentional advertising.
Reach your ideal target audience.
Maximize ad spend efficiency.