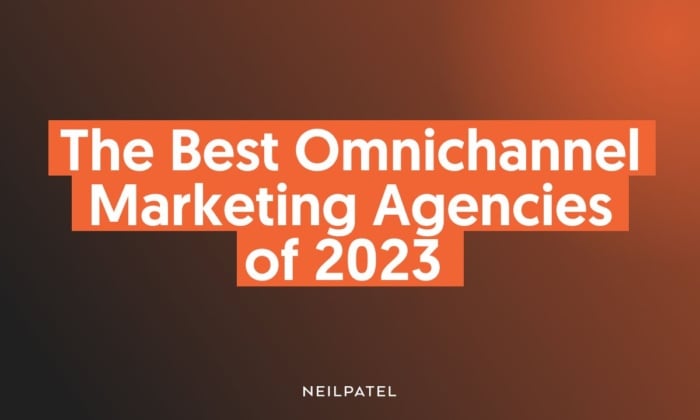 Imagine you're on a cross-country road trip. To make the most of your journey, you'll need a reliable GPS that covers every route, be it highways, dirt roads, or those hidden gems off the beaten track. It's the same with marketing— it's no longer enough to just have a presence on a single platform. You need to cover all bases, and that's where an omnichannel marketing agency comes in.
These agencies are your marketing GPS, guiding your brand's message across multiple channels seamlessly and effectively. But how do you pick the right one? With countless agencies claiming to be the best, finding the right partner can feel like hunting for a needle in a haystack.
So, let me ask you this: What if you had a list of the best omnichannel marketing agencies in 2023 right at your fingertips? Well, you're in luck. That's exactly what this article will provide. Let's dive in!
NP Digital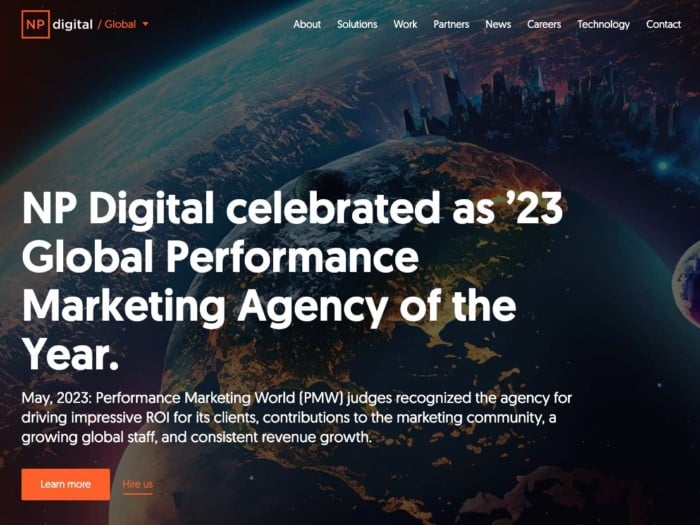 First up on our list is NP Digital. Co-founded by yours truly and Mike Kamo, we focus on delivering a comprehensive digital marketing strategy. Our expertise ranges from SEO, content marketing, and paid media to conversion rate optimization. But what really sets us apart is our strategic approach to omnichannel marketing.
We understand that today's customers interact with brands across multiple touchpoints, and we're skilled at creating a unified and seamless user experience. NP Digital helps businesses grow by implementing data-driven strategies and personalized messaging across all channels to reach and engage with your audience effectively.
Who NP Digital is Best For
NP Digital shines brightest with companies seeking a data-driven and holistic approach to their marketing strategy. With a suite of services across SEO, PPC, content marketing, and more, we're perfect for businesses aiming for a seamless customer experience across various platforms.
AEK Media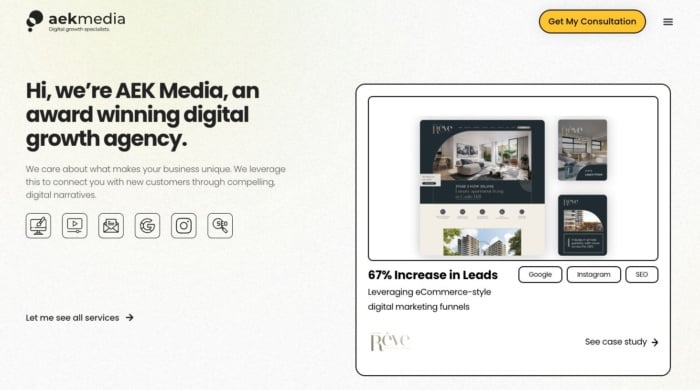 AEK Media is another top player in the world of omnichannel marketing. Their sweet spot lies in integrating search engine marketing (SEM), search engine optimization (SEO), and social media marketing (SMM) into website design and development.
AEK Media thrives on creating a unified brand message that resonates with your audience, no matter where they encounter your brand. Their end-to-end service model, with a strong focus on customer journey mapping and behavioral analysis, ensures that each interaction your customers have with your brand is consistent yet tailored to the platform.
Who AEK Media is Best For
AEK Media is best for brands that wish to fully understand and leverage the customer journey in their favor. Their strength in using data to create personalized experiences across all customer touchpoints makes them a top choice for businesses striving for high engagement and conversion rates.
Rocket Agency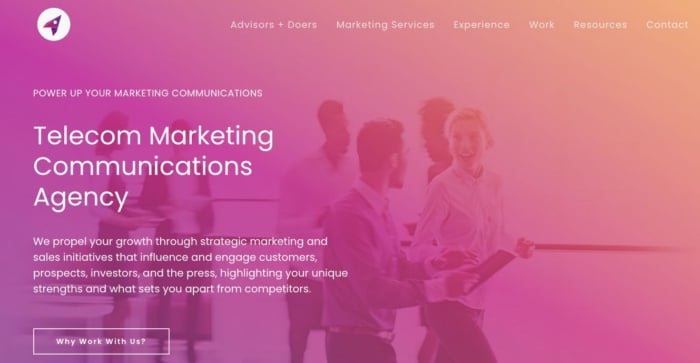 Rocket Agency, true to its name, helps brands skyrocket their digital presence through a blend of digital advertising, SEO, email marketing, and conversion rate optimization. They also focus on events which can be a great opportunity for brick-and-mortar businesses. Their omnichannel approach focuses on ensuring your brand message is consistent yet uniquely tailored across all platforms.
What makes Rocket Agency stand out is its robust analytics and tracking methods. They don't just help you spread your message across multiple channels—they provide precise tracking and analysis to continually optimize and improve your marketing strategies.
Who Rocket Agency is Best For
If you're a brand with a unique story to tell and need help communicating it effectively across various channels, Rocket Agency is your go-to. They're particularly suited to businesses navigating the rapidly evolving digital landscape and those looking to drive customer engagement and business growth through powerful, integrated strategies.
M&C Saatchi Performance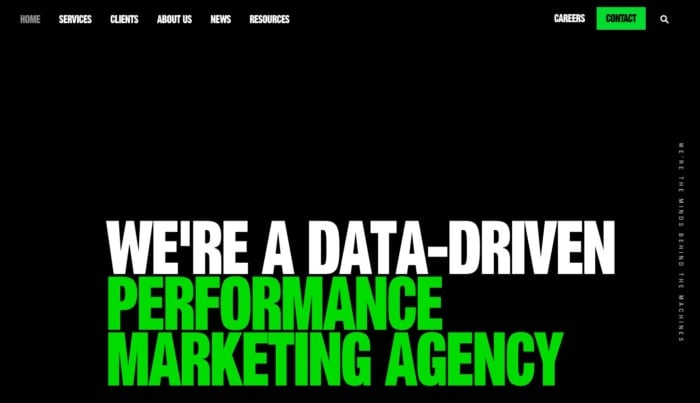 With a global presence and a rich history rooted in performance-based marketing, M&C Saatchi Performance offers a wide array of services, including programmatic buying, paid social, and mobile marketing.
Their unique strength lies in their data-driven approach to omnichannel marketing. M&C Saatchi Performance uses advanced data analytics to understand customer behavior across all channels, leveraging this knowledge to deliver highly targeted and personalized marketing campaigns. The result? A cohesive marketing strategy that drives performance and maximizes ROI.
Who M&C Saatchi Performance is Best For
M&C Saatchi Performance is an excellent fit for brands aiming to blend creativity with data-driven insights. They are dedicated to helping brands create meaningful connections with their audience across all touchpoints. If performance and tangible results are what you're after, they are a top choice.
Croud
Croud is an award-winning, global digital marketing agency that prides itself on its innovative approach to omnichannel marketing. Their service offerings are vast and include everything from SEO, PPC, content, programmatic advertising, and paid social to digital analytics and data science services.
Croud's unique model involves a network of "Croudies"—digital marketing specialists in over 118 countries. This gives them an exceptional understanding of local markets and cultures, allowing your brand to deliver personalized messaging across different regions.
Who Croud is Best For
Businesses that believe in the power of data to fuel their strategies will find a perfect partner in Croud. Their innovative, data-driven strategies ensure a cohesive customer journey, making them a standout choice for companies aiming for truly integrated marketing.
Transmission
Transmission is an international B2B agency specializing in integrating marketing communication across all channels. Their strength lies in their ability to drive engagement and conversions in the B2B space, an area where effective omnichannel marketing can be challenging.
Transmission excels at understanding the complex buyer journeys in B2B markets and tailoring marketing strategies across multiple platforms to engage with these customers effectively. They offer services like account based marketing (ABM), demand generation, sales enablement, and more.
Who Transmission is Best For
B2B companies looking to connect with a business audience across multiple channels will find a perfect fit in Transmission. Their data-driven approach and commitment to innovation make them an ideal choice for businesses seeking to communicate a unified and consistent brand message.
Known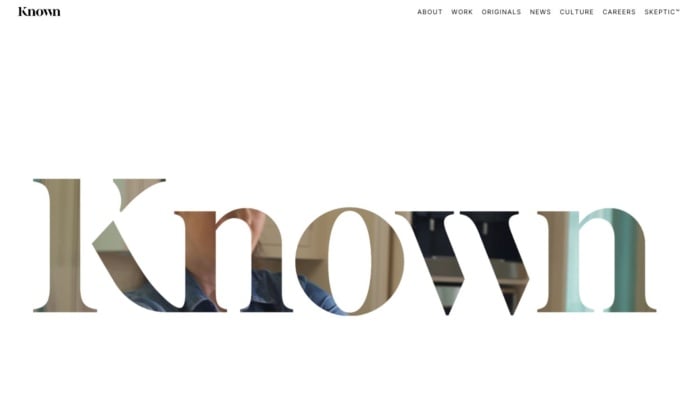 Known, as the name suggests, is all about making your brand "known" across all channels. They are an omnichannel agency with a strong emphasis on media planning and buying, strategy, and branding.
Known combines strategy, data science, and creativity to design powerful narratives that resonate with your audience wherever they interact with your brand. Their innovative approach to channel integration is backed by advanced analytics, ensuring every touchpoint is optimized to drive engagement and conversions.
Who Known is Best For
Brands seeking a blend of strategy, data, and creative services will find Known to be an excellent partner. If delivering personalized and impactful customer experiences is a priority for your business, Known's understanding of creating a cohesive customer experience across all channels sets them apart.
The Wild
Stepping into the realm of the exceptional, The Wild presents a cutting-edge approach that unifies design, technology, and business strategy to build award-winning digital masterpieces. Best suited for modern brands looking to make a distinctive mark in the digital world, they're not just an agency — they're a partner that injects innovation into every project.
They don't merely create — they invent. From crafting state-of-the-art websites and apps to producing striking digital content, The Wild has the knack for turning ideas into digital reality. Their expertise extends beyond these, however, as they're also adept at innovating digital campaigns, developing comprehensive platforms, designing corporate websites, and creating compelling content.
In the world of omnichannel marketing, they stand out by seamlessly integrating the brand experience across digital and physical realms, offering an immersive customer experience that is truly unforgettable. If you're a brand looking to break boundaries and redefine the norm, The Wild might be the omnichannel marketing partner you're looking for.
Who The Wild is Best For
The Wild is an excellent fit for forward-thinking brands aiming to disrupt the status quo. Whether you're a tech-savvy startup seeking innovative digital solutions, a corporation aiming to reinvent your online presence, or an established brand yearning to offer a seamless, interactive customer journey, The Wild's innovative approach is tailored for those who dare to dream big and step beyond traditional boundaries in the digital landscape.
Tips for Choosing the Best Omnichannel Marketing Agency
Choosing the right omnichannel marketing agency can make all the difference when it comes to building a successful and cohesive brand strategy. But how do you pick the perfect one? Here are some tips to guide you:
Understand Your Business Needs
Before you start your search, clearly outline what you need. Are you looking to increase conversions, engagements, or overall reach? Then determine what your business can handle. Do you have the bandwidth for content marketing? The budget for PPC? Or a combination of several services? Knowing exactly what you're after will help narrow down your options.
Check Their Expertise
Look for an agency that has proven experience in the specific areas you're interested in. Check their case studies, ask for client references, and pay attention to the results they've achieved in the past.
Evaluate Their Approach
Not all omnichannel strategies are created equal. The best agencies understand that a successful strategy is one that's tailored to your specific business, audience, and goals. Be sure the agency you choose takes the time to understand your business and offers a personalized strategy.
Assess Their Tech and Analytics Capabilities
Omnichannel marketing requires advanced analytics and technology to track and optimize performance across multiple channels. Ensure the agency you choose has a strong handle on data and uses it to drive strategy.
Test Their Communication and Culture Fit
You're going to be working closely with this agency, so it's crucial that they're a good fit for your team. Do they communicate effectively? Do their values align with yours? These are critical factors to consider.
Remember, selecting the right agency is an investment in your business's future. Take the time to do your research, ask the right questions, and ensure you're choosing a partner who can help your brand thrive in the complex world of omnichannel marketing.
FAQs
What Is Omnichannel Marketing?
Omnichannel marketing is a multi-channel approach to marketing, sales, and customer service that provides an integrated and cohesive customer experience, no matter how or where a customer reaches out. It's about creating a consistent and personalized interaction across all channels—from social media and websites to physical stores and call centers.
What Does Omnichannel Marketing Mean?
In simple terms, omnichannel marketing means that all of your marketing efforts are interconnected. The goal is to ensure that whether a customer is shopping online from a mobile device, a laptop, or in a brick-and-mortar store, the experience is seamless and the messaging is consistent. It's about presenting a unified brand presence, with the understanding that the more channels a customer uses, the more data can be gathered to improve and tailor their experience.
Why Is Omnichannel Marketing Important?
In today's digital age, customers interact with brands on multiple platforms—websites, social media, mobile apps, physical stores, etc. Each of these interactions should tell a consistent brand story. 
Omnichannel marketing is important because it acknowledges that customers engage with your brand in many ways and ensures a consistent, high-quality, personalized experience across all those channels. This leads to a stronger brand-consumer relationship and drives customer loyalty and retention.
What's the Difference Between Multichannel and Omnichannel Marketing?
While both multichannel and omnichannel involve marketing across multiple platforms, the key difference lies in the depth of the integration. Multichannel marketing simply means using many channels, like social media, email, and a physical store, to reach your customers. 
Omnichannel marketing, on the other hand, interconnects every channel to provide a unified and seamless customer experience. With omnichannel marketing, every platform and device a customer uses is integrated, creating a consistent and personalized experience across all channels.
How Do I Choose the Right Omnichannel Agency?
Choosing the right omnichannel agency involves understanding your business needs, evaluating the agency's expertise and approach, assessing their technology and analytics capabilities, and considering their communication style and culture fit. It's crucial to select an agency that understands your business, your audience, and your goals and can create a personalized strategy tailored to these elements.
Conclusion
Omnichannel marketing is more than a buzzword—it's the future of customer engagement. The power of a well-executed omnichannel strategy lies in its ability to offer a seamless, integrated, and personalized customer experience across all touchpoints. The right omnichannel marketing agency will understand this and help you use these multiple channels to tell a consistent, engaging, and impactful brand story.
We've walked through some of the top omnichannel marketing agencies of 2023, each offering unique strengths and services. Whether you're interested in adding cutting-edge virtual reality experiences to your strategy with The Wild, or leaning into the B2B specializations of Transmission, there's an agency out there ready to bring your omnichannel vision to life.
But remember, the key to selecting the right agency is to find one that understands your specific needs and can tailor its approach to meet them.
Now that you have a better understanding of the best omnichannel agencies and what they can offer, which one do you think will be the best fit for your business?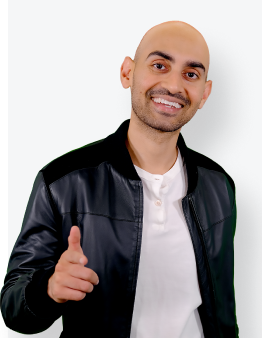 See How My Agency Can Drive More Traffic to Your Website
SEO - unlock more SEO traffic. See real results.
Content Marketing - our team creates epic content that will get shared, get links, and attract traffic.
Paid Media - effective paid strategies with clear ROI.
Are You Using Google Ads? Try Our FREE Ads Grader!
Stop wasting money and unlock the hidden potential of your advertising.
Discover the power of intentional advertising.
Reach your ideal target audience.
Maximize ad spend efficiency.