The term "content marketing" sounds like a hip buzzword to describe the latest marketing craze, but in reality, the concept has been around since the first newsletters came rolling off the presses.
And if there's one single reason why companies around the world continue to incorporate "content marketing strategies" into their yearly plans – it's because it has been working for hundreds, if not thousands of years!
Let's go over a short recap as to why content marketing is a good marketing strategy to employ for today's online audience:
Show You're an Authority on a Subject – When you offer unbiased and valuable information on a given subject matter, you earn trust with people who visit your blog or website. And as well all know, increasing the trustworthiness of your brand, tends to increase business.
Search Engine Traffic – Ten years ago, piling on content was a surefire way to grow traffic, but thanks to content farming and Google catching on to other SEO trickery, it's not that easy anymore. However, the more content you create, the more search engine traffic you will accumulate simply because you will be increasing your longtail search visibility. But more importantly, well written content gets linked to – and backlinks are vital for climbing search engine rankings.
Build Your Marketing List and Readership – And as you commit to writing great content day in and day out, hopefully you are building up a list of readers whether it's through Twitter Followers, Facebook Fans or email and RSS subscribers. As your marketing list grows, the more flexibility you have to promote and share offers to your subscribers.
The following resources below will help anyone learn about why content marketing is important to any business and how to get the most of it.
For Beginners
For beginners to people looking for primers on content marketing, these links will get you on the right track.
1. What is Content Marketing – Moz's introduction to the world of content marketing. If you don't know what content marketing is, then this is the perfect place to start.
2. Content Marketing Made Simple: A Step-by-Step Guide – Learn what content marketing is, the types of content you need for each stage of the funnel, and more.
3. The Ultimate Guide to Creating Remarkable Content – This free mega-guide from Ramit Sethi will show you what great content is, and how to create great content on a regular basis.
4. Why You Need To Be Doing Content Marketing – This post outlines 10 content marketing goals worth pursuing.
5. The Time For Content Marketing Is Now – A call to arms post on why you need to be jumping on content marketing now. Post also includes stellar examples of content creation done right.
6. The Periodic Table of Content – Types of content broken down into 'elements' on a periodic table. An easy way to look at what types of content there are and approximately how long each type of content should be.
7. 7 Content Marketing Myths: Selling the C-Level – It's not easy to get executives to buy in to new marketing initiatives – use some of the tips in this post to learn how to sell the c-level on content strategy.
8. 15 Types of Content That Will Drive You More Traffic – This is an introductory post to the different types of content on the web with some examples of where + how you can use them. If you ever need a primer on content, this is the post to refer to.
Content Marketing Ideas
Writers block. We all have it and sometimes we're kicking ourselves because it's really hard to come up with remarkable content. The following resources will help you break through your writer's block and have you producing great content again.
9. 22 Ways To Create Compelling Content When You Don't Have A Clue – An epic infographic that will help pull you out of rut when you can't think of great content ideas.
10. 27 Strategies for Brainstorming Blog Post Ideas – How is it possible to consistently come up with great topics to write about? This post will guide you through how you can brainstorm blog posts.
11. HubSpot's Blog Ideas Generator – Probably the simplest topic generation tool available. Just put in three nouns related to things you'd like to write about, and HubSpot will do the rest. Now if only it could write the blog post for you…
12. 10 Ways to Never Run Out of Blog Ideas Again – One of the hardest parts about content marketing is thinking of great things to write about. This post contains actionable tips to help jumpstart potential ideas.
13. 7 Headline Writing Links That Will Revolutionize Your Content Marketing – Get your headlines right and it'll transform the spread of your ideas. Botch your headline and you'll watch your content fall flat.
Tips & Tricks
14. How To Boost Success With A Content Marketing Editorial Calendar – Learn how to create an editorial calendar for social media (or any content).
15. 26 Tips for Writing Great Blog Posts – Producing great content is just a piece of the puzzle, you'll also need to know how to optimize your posts for social sharing, include call to actions, relevant links, and more. Here are 26 tips to juice up your blog posts.
16. The 10-Minute Technique to Becoming a More Productive Writer – Learn how to write more words and be more organized with your writing in a shorter amount of time.
17. The Skyscraper Technique: (Content Marketing for Link Builders) – Skyscraper technique relies on finding link-worthy content, make something even better, and then reaching out to the right people. This post fills you in.
18. 12 Things That Will Kill Your Blog Post Every Time – Avoid these blogging mistakes that will cause people to run the other way. For example, if you want people to click through to your post, don't mess around with cute or confusing headlines.
19. How Forbes Stole A New York Times Article And Got All The Traffic – This article shows you why it's important to have a good headline. If you don't, someone can write a better headline than yours and attract MUCH more traffic and social shares.
20. 4 Simple Reasons Your Blog Still Isn't Getting Traffic – So you've been blogging and producing content on a regular basis, but still not getting the traffic you're working so hard for? Here are some possible reasons why.
21. Using Google Analytics To Measure Content Marketing – Want to use Google Analytics to track how far people are scrolling on your content? Want to know if they even started reading your content? Check out this article.
22. How To Get 50,000 Visitors To Your Blog In The First Month – A case study on the formula used to generate massive amounts of traffic in a blog's first month.
ROI of Content Marketing
A question you'll likely hear is 'what is the ROI of content marketing?'. Use these links to prepare yourself for that moment.
23. Everything Marketers Need to Measure and Prove Content ROI – Another resource with tips on how to figure out the ROI of content marketing.
24. How to Convince Your Boss to Invest in Content Marketing – To go 100% into content marketing, you'll need approval from your bosses (if you have one) in the C-Suite. Here's how to get them to buy-in.
25. How To Measure the ROI of a Content Marketing Strategy – More and more marketing directors say they are shifting budget from traditional advertising to content marketing – they obviously want to see a return on investment. This post will give you additional tips on how to measure content marketing success.
How To Spread Your Content
26. How To Get People to Care About Your Best Posts – Here's the secret sauce to getting people to care about your content.
27. Influencer Marketing – What it is, and Why YOU Need to be Doing it – Merely posting great content isn't enough to attract visitors. Finding influencers to help your content get more exposure is a great way to gain traction. This post goes over how you can do it.
28. How To Promote Your Blog With 107 Content Promotion Tactics – You know that finishing the content is half the battle – what do you do next? This post will give you 107 tactics on what you can be doing to promote your blog.
Tools
Batman needs his utility belt to fight crime. You need your arsenal of content marketing tools to help wow the world with your great work. Here are a few helpful tools to add to your tool belt:
29. The Content Strategy Discovery Tool – Fantastic Google Docs tool that helps you generate content ideas. It's a little different, so read the article carefully before diving in to the tool.
30. SumoMe Headline Generator – Writing great headlines is Job One of creating great content. If you need help creating a headline, this tool from SumoMe is sure to help.
31. Quora – Quora is the most popular Question & Answer platform on the internet. Easily see what people are curious about and want to know about by browsing Quora. Just find the niche that you write about, and go to that section of Quora and see what people area asking. (Reddit may also help with this).
32. How to Generate Content Ideas Using Buzzsumo (and APIs) – You've undoubtedly heard of Buzzsumo, but have you used it to help you generate new content ideas? Here's how to do it.
33. Why IFTTT Could Be the Best Blogging Tool Ever – Need a time saving tool to automate tasks such as content curation? Wouldn't it be nice if your starred items in Google Reader were automatically sent to Buffer for tweeting later? Check out this post.
34. Google Trends – Google Trends allows you to compare search volume patterns over time. This is a good way to make sure your target keyword is still generating interest. This tool also allows you to find other related/trending keywords.
35. UberSuggest – Generate thousands of query ideas with this tool. A favorite keyword research tool used by many.
Content Marketing Sites
36. Copyblogger – Copyblogger is one of the premier sites for content marketing. You'll find tips on copywriting, content marketing, SEO copywriting, e-mail marketing, keyword research, landing pages, internet marketing, and more.
37. Contently – Contently's blog, The Content Strategist, provides actionable tips on how to improve your content strategy.
Content Marketing On Different Platforms
Content marketing isn't the same on all platforms – the following resources will give you some insight on how strategize on different platforms.
38. Content Marketing On Snapchat – Snapchat isn't going to be letting up any time soon so it's important that you jump on Snap if you haven't already. This guide will give you a good place to start.
39. Content Marketing On Tumblr – Tumblr is a rapidly growing blogging platform that can be useful for various brands – here's how you can maximize your Tumblr exposure.
40. Content Marketing On Instagram – With over 800 million daily users to date, Instagram is a powerful social media tool. Learn how to harness the power of this neat app.
41. Content Marketing On Pinterest – Social media darling Pinterest was reportedly the fastest growing social media site. Ever. Learn how to get started on this hot platform.
42. Content Marketing With Video – Create diverse content for your readers is a great way to keep them engaged. Video is continually growing and more brands are starting to pour more cash into video. It's worth taking a look at this post to see how video might be a fit for your needs.
Stellar Examples of Content Marketing
43. Disney's Epic Content Marketing Strategy For 'The Force Awakens' – This post contains detailed analysis of Disney's content marketing strategy for 'The Force' Awakens with actionable takeaways you can implement in your own campaign.
Coca Cola Content 2020 Videos
44. Coca Cola tells everyone why it's going all in on content marketing because the media landscape is rapidly shifting. If you need more help to get C-level buy-in, try sharing these videos with executives to show them how important content is.
What are some other can't miss content resources you'd like to add?
About the Authors:
Sean Work is the founder of Judicious, Inc. You can follow him on Twitter @seanvwork.
Eric Siu is the CEO of SingleGrain, a digital marketing agency. In his free time, he likes watching football, playing poker, hiking, reading, or eating ice cream. Feel free to follow him on Twitter: @ericosiu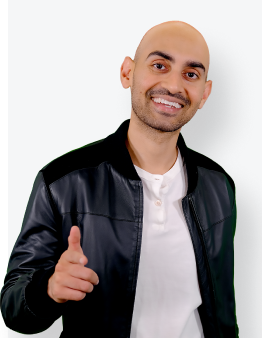 See How My Agency Can Drive More Traffic to Your Website
SEO - unlock more SEO traffic. See real results.
Content Marketing - our team creates epic content that will get shared, get links, and attract traffic.
Paid Media - effective paid strategies with clear ROI.
Are You Using Google Ads? Try Our FREE Ads Grader!
Stop wasting money and unlock the hidden potential of your advertising.
Discover the power of intentional advertising.
Reach your ideal target audience.
Maximize ad spend efficiency.