Socrates is considered the founder of philosophy. His method of teaching was to ask probing, open-ended questions that enabled his audience to understand a problem in an ongoing conversation and agree on conclusions. Everyone made the same choices together on the same journey. This method is the essence of what we refer to today as customer-centric selling.
Customer-centric selling starts by encouraging potential customers to tell you about their problems. Then, it continues with guiding them down a path to the right solution. It's based on the philosophy that companies and customers work together to do things that are mutually beneficial for all of us. Customers gain the benefit of solving core business problems, and companies like yours generate revenue by solving them.
Customer-centric selling is particularly important in the age of social media, where companies and customers engage in an ongoing public dialogue across Facebook, Twitter, LinkedIn, websites, and blogs. In other words, they're going to talk about you. Building trust over time by working together leads to solving more complex problems. It also helps promote loyalty, referrals, and positive word-of-mouth. All of this translates into generating more revenue.
Here are seven steps to help you sell like Socrates and become a customer-centric company:
1. Establish Trust First, Sell Second (or Third or Fourth)
Loyalty and trust are the foundation of every business relationship. Knowing customer pain points and core needs allows you to become a trusted partner instead of just a vendor or service provider. Don't rush to sell before understanding what customers need. Establish confidence and trust.
Consider the homepage of Saasu, a cloud-based SaaS accounting platform. The first thing you see is the statement "Because managing your business financials should be rewarding." They aren't trying to sell you anything. Instead, the messaging establishes trust. To the right, there is a simple call to action for a free trial. Below, there is simple text that mentions businesses in 50 countries, with links to the product and customer success stories.
Saasu really isn't selling anything or even describing its product. They know that a decision to switch accounting platforms isn't made in an instant. You need to trust a SaaS platform to manage anything related to business finances. Their soft approach makes the visitor feel comfortable exploring the site before making an informed decision to move forward.
2. Sell Solutions, Not Products
People check your website or contact you because they have a problem that needs to be solved. But, often, they don't clearly understand what they want or need. It's your job to be the expert. Asking the right questions makes selling an ongoing conversation about customer needs. Questions also help identify how far along they are on the decision path toward buying, which makes the entire process easier to track in a CRM.
All of your solutions need to provide answers to real customer questions:
How does X function within your business?
Are you interested in improving the result of X part of your company?
If you solved X problem, how much would that be worth to you?
If you could change one part of your business, what would it be?
How do you currently do X, and how much time and resources does it take?
Selling solutions might not even involve making direct references to products. An example of this is Nimble, a leading social CRM SaaS:
Keep Track…Of Everything, Intelligently Engage, and Full Contact(s) emphasize the benefits of using Nimble from the perspective of the end user. There is no reference to product features. Simply a clear explanation of how Nimble can solve customer problems.
3. Manage Ongoing Relationships
Customers expect you to go from 0 to 60 in two seconds flat. They also think that you can get from Point A to Point B right away, even if there are lots of steps in between.
But, in reality, it may take four to six weeks to get the final buy-in from your customer. So, put in place best practices for how to go from selling to servicing your customers:
Make proper introductions to new team members and make smooth transitions from sales to customer service.
Identify one primary contact for client communications that owns the relationship. This eliminates confusion and allows you to manage staffing and services.
Track ongoing communications in one place, such as a CRM or project management tool.
Check in periodically about how things are going. Bring sales and marketing teams back into the conversation. Create opportunities to cross-sell and up-sell.
In short, remember that the first sale marks the beginning of a journey you are taking together with your customer. If you are managing a services-oriented organization, consider using a SaaS platform designed for services workflow such as AffinityLive.
4. Map the Customer Journey
The needs of your customers evolve over time, and, with every new product or service, there is a learning curve. Be their partner along the journey, guiding them from the basics to more advanced capabilities. This type of ongoing engagement increases customer retention by making you a core part of their daily operations:
Month 1: Teach the basics of how to use your product and services. Organize webinars, create automated emails and tutorials, and engage customers to be active and dependent on your advice and help. This establishes your expertise and builds a strong basis for a long-term business relationship.
Months 2-3: Build upon the foundation of trust and show advanced capabilities. Bring in sales and marketing for checkups, and then up-sell or cross-sell additional products and services. Adding more value leads to generating more revenue.
Look at how Sage One handled this. During my free trial, they sent a series of four automated emails with different tips, each inviting me to a webinar and informing me of different types of features, including links to instructional videos on YouTube and call center information http://uk.sageone.com/help/accounts.html. Over four weeks, they sent a total of six informative interviews that mapped out the customer journey:
5. Create Feedback Loops
When customers hit certain milestones (logging in to your platform for the hundredth time or making a repeat purchase), have your client services team check in with sales and marketing. Demonstrate the value of your products and services each step of the way:
Generate daily, weekly, and monthly reports on progress and activity.
Create snapshots of key wins or success stories, such as a blog post or comment that did particularly well, or a testimonial.
Identify key performance indicators (KPIs) that are important to your customers, measuring success against these metrics.
Check in with customers who are not meeting certain thresholds of activity (for example, if they haven't logged in or made a repeat purchase in a month).
Also, in an effort to continue to build trust and assurance with your clients, regularly ask for feedback. It can come in a monthly service survey or by way of just calling your customer at relevant intervals to ask him or her if there's anything else you can do. A great tool that we use at Quote Roller to create feedback loops is Intercom:
Intercom allows you to segment your users by type and identify different triggers for notifications and sending automated emails. You might want to send a personalized email to anyone who has logged in 100 times, hasn't used the platform in over a month, or has dropped below a minimum level of activity to be considered an active user. Creating feedback loops allows you to proactively keep people from losing interest and to continually engage your users.
6. Use Data to Sound More Human
Thousands of people are having conversations across the social web. It's impossible for humans to keep up with them all. Thankfully, there are SaaS platforms that can help you identify opportunities to join conversations when your messaging is relevant. For example, consider SocialFlow's tools Cadence and Crescendo:
Cadence—Optimized Publisher
Crescendo—Attention Buying Platform
SocialFlow's Cadence allows you to identify when to publish the right message at the right time, thereby increasing overall engagement with your audience. Then, you can amplify the engagement with ad buys using Cadence. Together, they provide a complete end-to-end solution that allows you to sound more conversational, relevant, and human.
7. Be Proactive
There is no "one solution" that is right for every company to use with its customers. Focus on identifying similar types of customer needs, and be proactive in creating solutions that can be standardized for similar types of customers.
Patterns will start to emerge over time, and you will be able to create solution types that can be repeated and scaled. Using tracking software, like we have in Quote Roller, allows you to know what your customer is examining and for how long. This way, you can predict his or her objections upfront and notice trends among your customers.
A Final Note
Remember that every company is comprised of a team of people committed to serving the needs of its customers. Sales, marketing, and client services might have different roles, but they all share a common goal and purpose. Work together and collaborate internally. The key to success is to do things that are mutually beneficial for everyone involved.
Follow our seven steps, and you'll soon be selling like Socrates!
About the Author: David Passiak is a partnership evangelist for Quote Roller, a platform to create, track, and manage proposals. If you're tired of boring spreadsheets and word processing programs, give Quote Roller a try.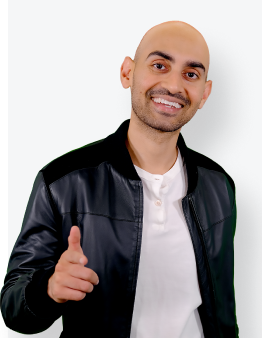 See How My Agency Can Drive More Traffic to Your Website
SEO - unlock more SEO traffic. See real results.
Content Marketing - our team creates epic content that will get shared, get links, and attract traffic.
Paid Media - effective paid strategies with clear ROI.
Are You Using Google Ads? Try Our FREE Ads Grader!
Stop wasting money and unlock the hidden potential of your advertising.
Discover the power of intentional advertising.
Reach your ideal target audience.
Maximize ad spend efficiency.