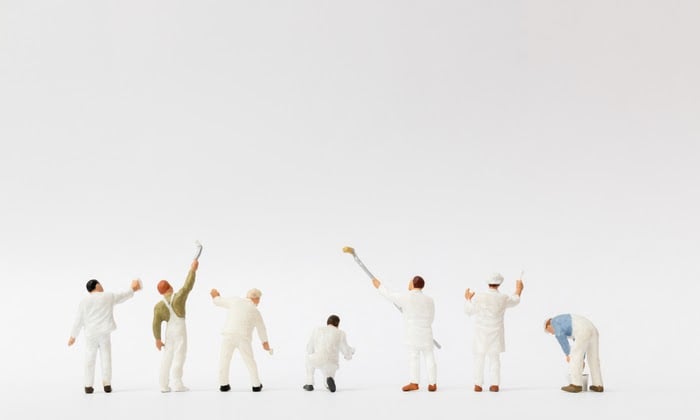 Your website may be filled with hundreds of landing pages jam-packed with products, ebooks, blog posts, and videos. While an organized site architecture should enable visitors to navigate through your website easily, sometimes it's better to keep things even simpler.
This is where "microsites" can help.
True to their name, a microsite is like a mini-website for your brand's content. Brands often create these sites for a specific event or campaign.
Having a microsite is convenient because it allows visitors to view information about an event or campaign in one place with no clicking through a whole site necessary.
This article explains how to come up with microsite ideas and how to create one.
What is a Microsite?
A microsite is a branded content site or a small group of web pages. It's typically located outside the businesses' main website or brand URL. The microsite can have its own domain, but it could also exist as a subdomain of your company's website.
Brands have used microsites for marketing campaigns or brand awareness.
Many brands create microsites so their target audiences can focus on one particular event, campaign, or content. If these promotional materials were placed on the main website, it could get lost in the crowd.
However, some brands use microsites to regularly publish specific content types, such as niche online magazines.
When to Use Microsites:
Promote an event
Provide more information about niche topics in your ad campaigns
Provide details about a specific company initiative
Appeal to a specific subset of your audience
Promote a new product line
Give users an interactive experience
Microsites vs. Websites: What's the Difference?
In simplest terms, a website is a large hub leading viewers to all sorts of information about your brand—your brand story, your products, etc.—while microsites are smaller and have more targeted content. The primary site is likely what people come across when searching your brand, while the microsite is what they find when they're searching for information about a specific aspect of your brand for which you've created this individual site.
For example, Patagonia's main website allows viewers to shop, learn about their activism, and more.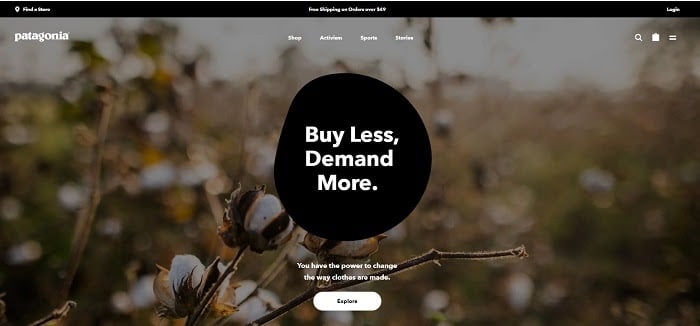 In contrast, their Blue Heart microsite aims to raise awareness about the dams in the Balkan region—which Patagonia strives to show are harming their surrounding ecosystem and residents.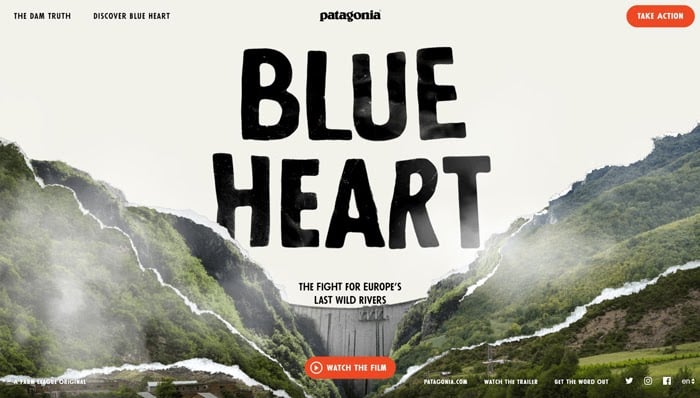 Pros and Cons of Microsites
Like nearly anything else in the marketing world, microsites have pros and cons.
Pro: Microsites May Help Visitors Focus On Your Marketing Campaigns
Sure, you could create a specific banner on your homepage to launch your new campaign. Unfortunately, many users may be distracted by the surrounding tabs, links, and product pages.
The average human attention span lasts for only eight seconds.
Even if you have a sizeable campaign-related banner on your homepage, surrounding site elements may distract visitors from that. Hence, less awareness and less participation.
By redirecting visitors to a specific microsite, you can wholly capture their attention.
It also forces people to focus on your campaign, cause, or event.
The main homepage is designed based on the campaign's aesthetic, and the surrounding tabs and links contain specific information to bring awareness. Since other site elements have been eliminated, visitors can focus on your call-to-action or marketing campaign.
Con: Microsites Could Confuse Visitors
Upon learning the fringe benefits of having a microsite, you may be tempted to launch more than one so they can highlight several campaigns.
Be careful. Microsites must be used wisely.
A new user encountering your brand for the first time may unexpectedly reach your microsite.
These first-time visitors may learn campaign-specific information without finding the details they were initially searching for. If they can't reach your main website easily, they may decide to shop elsewhere.
This con is additionally essential to consider because microsites can be costly, between your domain, design, maintenance, and more—you want to make sure you have good ROI for your microsites.
How to Come Up With Ideas for Your Microsite
Creating a successful microsite usually isn't as big of an undertaking as it sounds—as long as you know the right steps.
Here are those steps.
1. Create a Buyer Persona
Just like every marketing campaign you've launched in the past, you need to create buyer personas.
A buyer persona will help you visualize the target audience for your microsite.
Here are some questions to consider:
Who will visit your microsite?
Why will they visit the microsite?
What will drive them to participate in your microsite's campaign or event?
How will you entice your target audience to visit your microsite?
The ideal marketing persona provides an overview of your target market's background, demographics, goals, interests, and aspirations. A detailed persona gives you an even better understanding of your target audience's needs and aspirations.
The result could look something like this: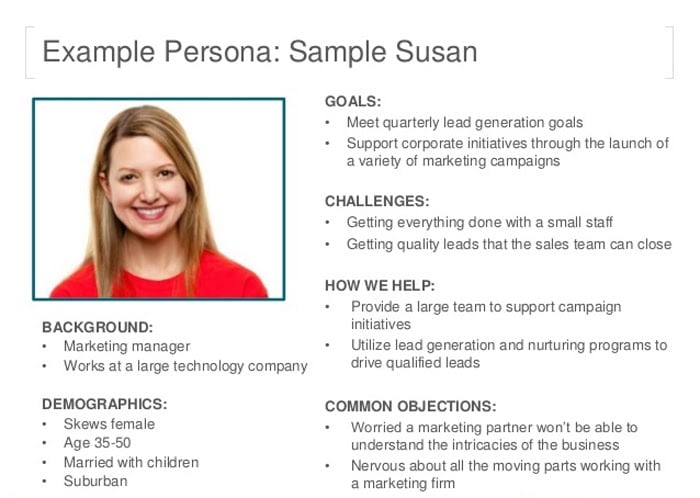 2. Define the Goals of Your Microsite
The SMART goal process helps set goals and objectives. The acronym stands for
specific, measurable, achievable, realistic, and timely.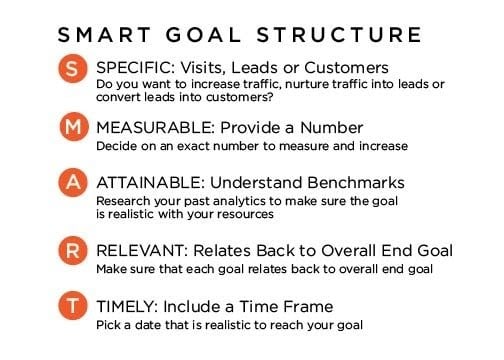 Let's say your overall goal is to create a microsite to promote your new product line.
A good starting point is to determine the specific objectives you want to achieve by launching the microsite. What are your ideal sales or quarterly revenue? How many unique visitors do you want to attract?
For example, a specific goal could be: "I want to attract 100 unique visitors to my microsite per week."
This is a clear and measurable objective you can monitor every week and may help you determine if your microsite effectively hits the goals you've set for your business.
3. Find Existing Examples of Microsites
To get some inspiration for your microsite, look into existing microsites.
According to Zesty, there are generally three types of microsites:
Informative Microsites
This type aims to educate visitors about a specific campaign, event, or cause.
For example, Team Rubicon's microsite hopes to raise awareness of flood victims' plights in the Gulf Coast.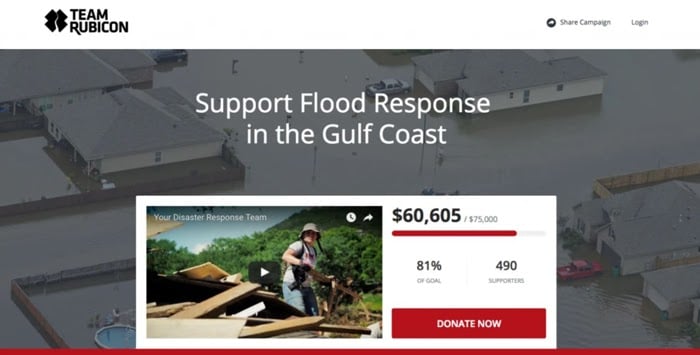 Interactive Microsites
These encourage engagement with fun activities or campaigns.
Spotify's "Year in Music" microsite is personalized based on the visitor's listening habits. It has a personalized recap of your favorite songs or artists for the past year. This could trigger some good memories and may make your listeners keener on returning.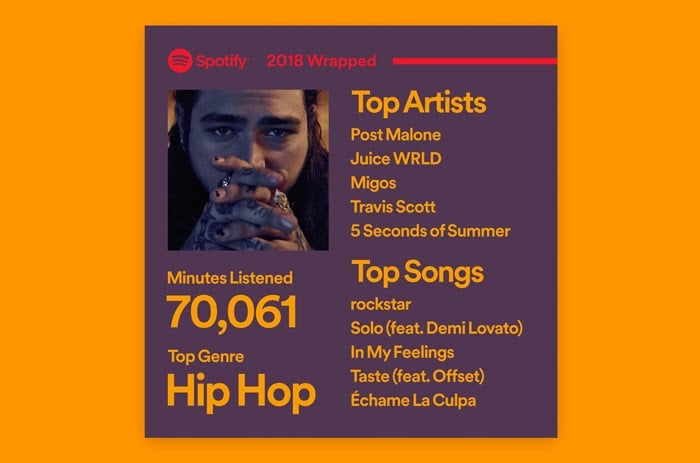 E-commerce Microsites
These sites sell services or products to consumers.
Bentley Motors launched a microsite to enable visitors to explore their new luxury Bentley Bentayga virtually. Car enthusiasts have the option to request a test drive, digitally customize a Bentley Bentayga, or learn more about the vehicle.
I've compiled a longer list of more microsite examples a bit further down this page to help you out.
How Do You Create a Microsite?
Now that you have a clear vision for your microsite, it's time to create your own.
Here's what you need to do:
1. Get a Domain and Hosting Service for Your Microsite
The first step is to get a domain name and hosting service for your microsite.
At this point, you probably have a few name ideas—or at least keywords in mind—for your microsite. You can use a tool like Domainsbot to see if these domain names are available or get suggestions based on your keywords. I used "social media SEO" to get the recommendations below: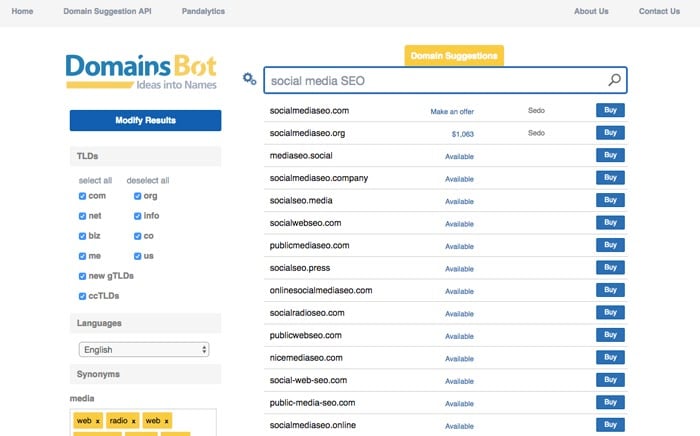 Another trick is to consider buying expired domains. This lets you redirect traffic from the old domain to your microsite.
Visit expireddomains.net to find expired domain names. Again, I searched "social media SEO:"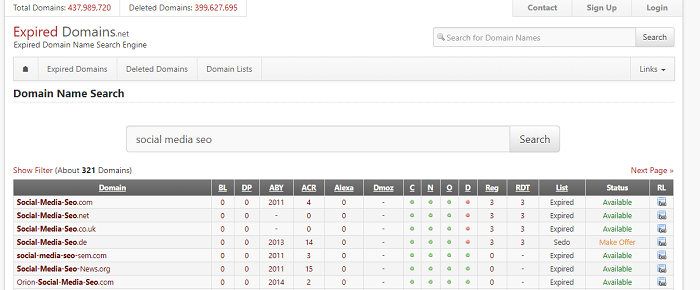 You should also opt for a .com domain if you're targeting a global market, though a country extension (i.e., .uk or .au) also works if you're targeting a local market.
Depending on your host, they may be able to sell you your domain through their site (often via a third party). You can also use a separate site, like Namecheap, to purchase your domain.
2. Design Your Microsite
You've already searched for examples of microsites to see what works and what doesn't. Now, it's time to work on your own.
Meet up with your marketing team, designers, and developers to plan the format for your microsite.
Let's take a look at the basics to consider:
Number of pages: Is one page enough to deliver the information, or do you need multiple pages to meet your goals?
Gamification: Will your site use interactive elements to tell a story?
Navigation: Will users navigate through the website through clicking, scrolling, or zooming in?
Media: Will the microsite have blog posts, videos, or images? How do you visualize the final look of your microsite?
Call to action: Where will you place the CTA, and how will you make it jump out to users?
If you want to retain your brand's look and feel, you may use branding elements similar to your main website. You can also go for something different if you aim to promote a specific event or a new product launch.
However, it's best not to abandon your brand—you don't want users to forget who's inviting them to experience whatever your site is advertising.
3. Create Content for Your Microsite
You'll want to keep your team involved in this step as well. Here are some questions to discuss with them:
What content will work best for your site—that is, what types of media will you use?
What tone will you use to interact with your target audience?
How will your microsite encourage users to take action?
Once you've decided what direction you're headed, assign content and get rolling!
4. Launch, Update, and Promote Your Microsite
Once you've launched your site, you need to keep things fresh and bring in new visitors.
If it makes sense, update content regularly—especially if you're using blogs. Even if you're using this to advertise an event and information isn't changing much, use feedback from viewers—such as through a "contact us" form—to ensure the information is useful and clear. Perhaps use their input to create a FAQ page as well.
And of course, you must promote your website to increase traffic. Use your existing social media to let people know about your microsite, and consider creating separate social media or event pages for the site itself.
Additionally, advertise it through traditional methods you use for your other pages, such as pay per click. If you have a brick and mortar store, use physical strategies as mentioned earlier.
Managing SEO for Microsites
Just like your main website, you'll also want to manage the SEO for your microsite.
After all, you want it to rank in the search results and make it easy to find for users.
Let's take a look at some SEO tricks you can pull off:
Optimize Your Microsite for SEO
This means focusing on on-page SEO, off-page SEO, and technical SEO for your microsite.
We highly recommend watching our video on "The Ultimate SEO Checklist For New Websites" to help you get your microsites to rank on Google.
Create Great Content on Your Microsite
The quality of your content is essential, and this goes for microsites as much as it does for your primary site.
Besides optimizing for keywords, the content on your microsite must be relevant, engaging, and clear. Otherwise, visitors won't be motivated to stay on your microsite for a long time.
So, dedicate time to create valuable content.
What Are Some Good Examples of Microsites?
Microsites can be used to fulfill different goals. Some businesses have used microsites to reach a specific target audience or raise awareness about a campaign. Meanwhile, other brands have used them to provide personalized content or invite users to engage in a particular action.
For a dose of inspiration, here are some fantastic microsites:
Future of Car Sharing Microsite
"Future of Car Sharing" is a collaboration between Collaborative Fund and Hyperkat, with assistance from Startup American Partnership. This microsite aims to educate readers on the benefits of car sharing. Visitors can scroll from left to right to learn more about car sharing types and how this practice is good for the environment.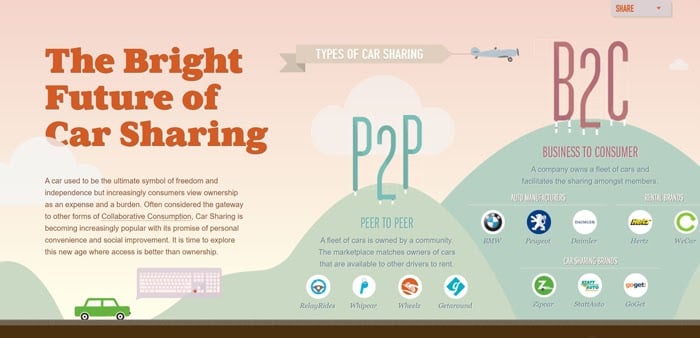 The story begins with the types of car sharing and the different companies and nonprofit groups facilitating it. Along the way, you'll encounter statistics and the top reasons to participate.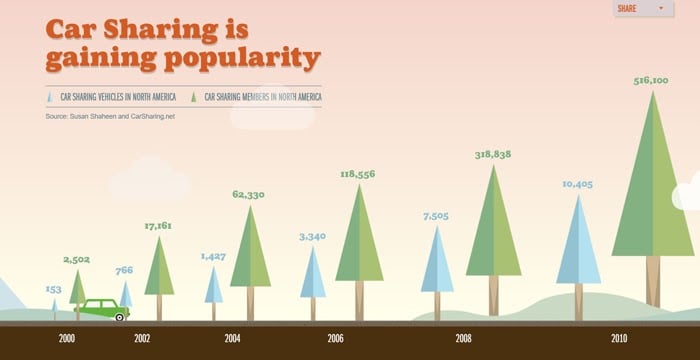 This microsite is useful because it uses easy-to-understand images and infographics to convey information. Users can hover in each illustration to learn more.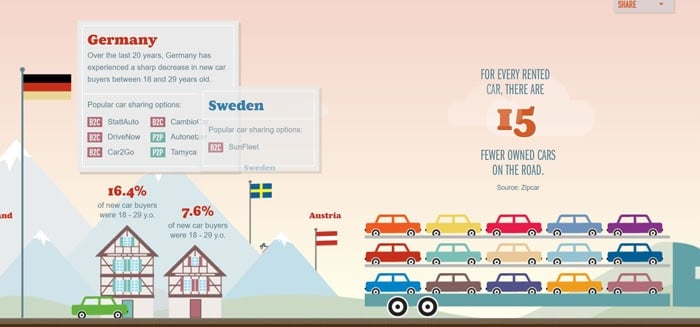 Styled by Levi's Microsite
"Styled by Levi's," which is run by (of course) Levi's, is a microsite allowing users to respond to a quiz about their style preferences.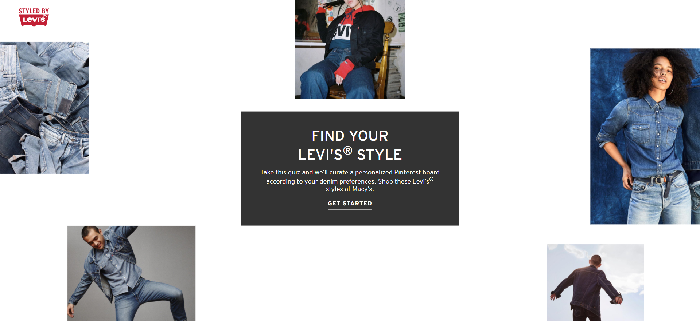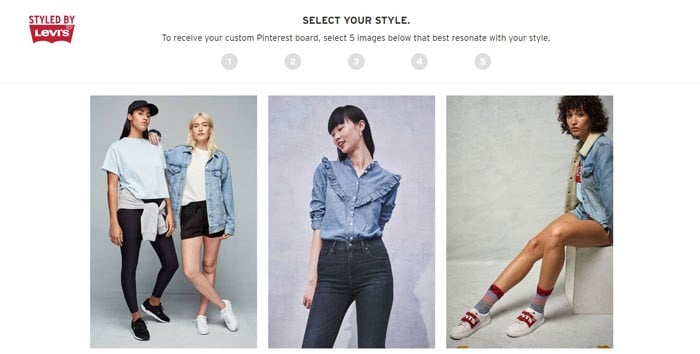 After completing the quiz, users are urged to log-in to their Pinterest accounts to get a personalized shoppable Pinterest board based on their choices.
When it comes to online shopping for clothes, everything is visual. According to Current Daily, the Pinterest boards can send customers to Styled by Levi's chatbot and customer service. The platform also uses past browsing data of customers to generate personalized looks.
Thanks to this microsite's user experience and collaboration with Pinterest, customers often find it easy to see Levi's products matching their styles.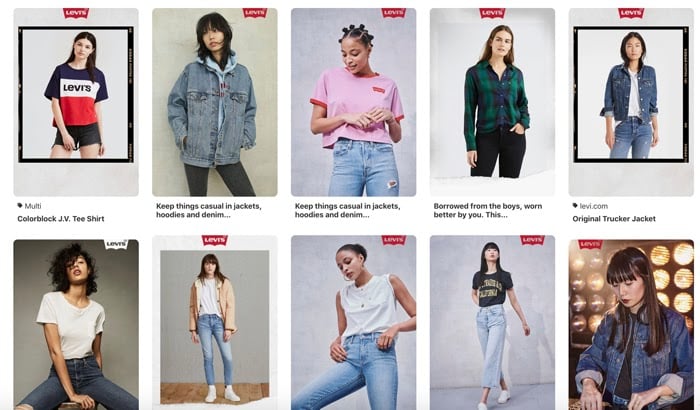 3. My Creative Type
For their My Creative Type microsite, Adobe lets users take an interactive quiz to learn about their unique creative types.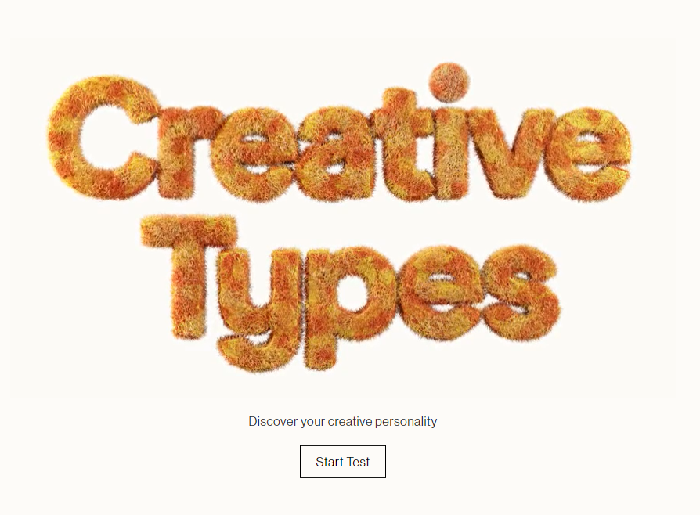 Users are asked to answer abstract questions that are matched with creative traits. After answering a question, users can engage with interactive ASMR elements or animations, turning the quiz into an even more immersive experience.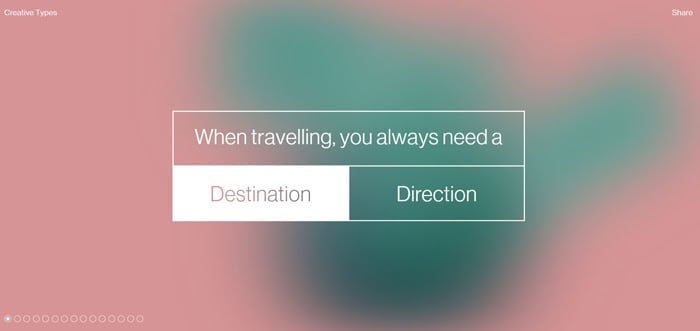 At the end of the quiz, users can learn their creative strengths, untapped potential, and the biggest challenges they must overcome in their creative journeys.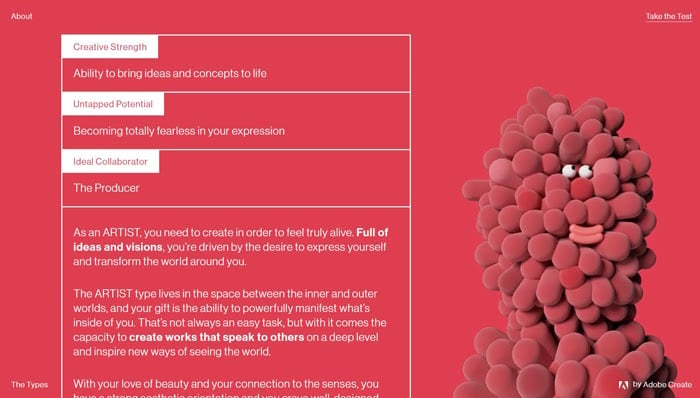 Conclusion
If you want to create a microsite, think about the objectives you want to achieve. Then, create compelling content to encourage visitors to engage.
Make microsites that have eye-catching designs and deliver seamless experiences to engage users further.
By knowing the right steps, you too could design a microsite your target audience will love.
How will you use microsites?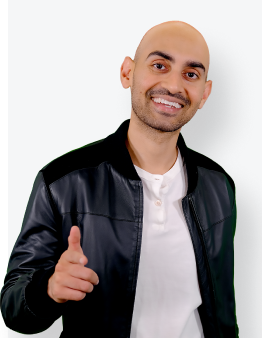 See How My Agency Can Drive More Traffic to Your Website
SEO - unlock more SEO traffic. See real results.
Content Marketing - our team creates epic content that will get shared, get links, and attract traffic.
Paid Media - effective paid strategies with clear ROI.
Are You Using Google Ads? Try Our FREE Ads Grader!
Stop wasting money and unlock the hidden potential of your advertising.
Discover the power of intentional advertising.
Reach your ideal target audience.
Maximize ad spend efficiency.