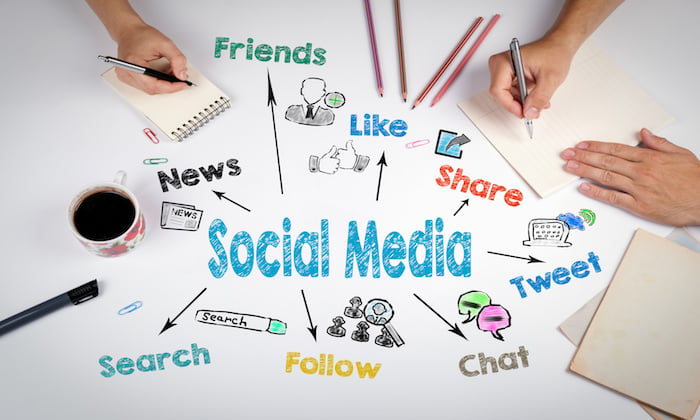 If you're familiar with SEO, then you already know how important link building is.
Any SEO expert knows that link building helps boost your search engine rankings.
Of course, your links and your content both have to be high in quality for this to work.
The problem is everyone is campaigning for site links these days. The volume of requests can be so overwhelming that people just stop reading pitches altogether.
I've already shown you how to build links through email pitches that will help you cut through that noise.
But you can't just stop with pitches if you want to build lots of strong links to your site.
I'm going to break down the process of how to build authority links through social media.
Before we jump into the steps, let me tell you why you should be using social media to build links.
Social media is a great way to build links
I've already talked a lot about backlinks.
A survey completed by SEMrush last June reported that backlinks account for five of the top-ten SEO ranking factors.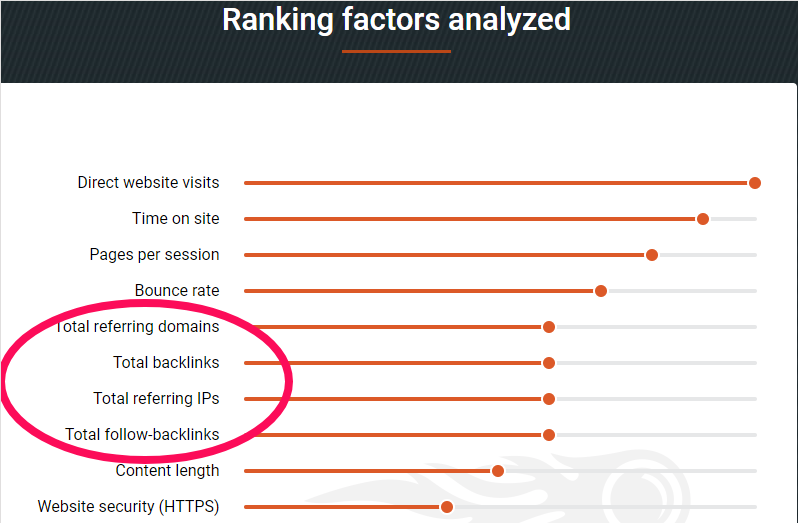 Not only do they help you rank, but they can also make a difference between the first and second position in search results.
Everyone handling SEO, no matter the business size, knows the importance of backlinks.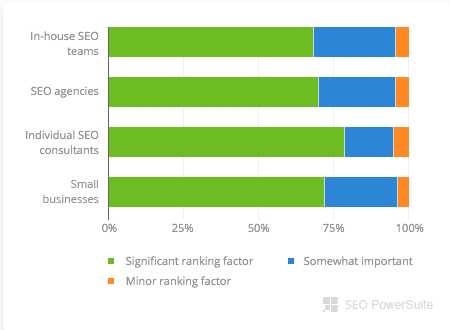 Whether or not social media can boost SEO rankings is always a hot topic. There are some skeptics who don't believe it impacts Google search engine rankings in any way.
However, the majority of professionals seem to disagree with them.
When SEO professionals were surveyed about which techniques were the most used for link building, the majority of efforts were through social media.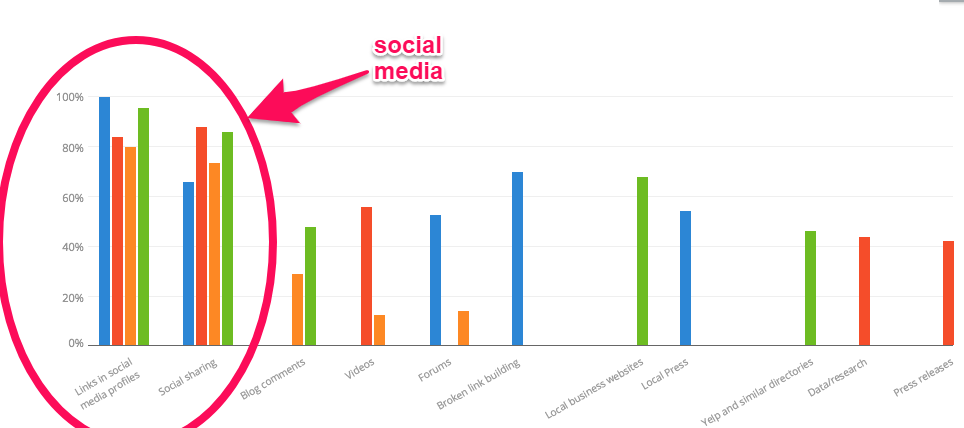 They reported it was the third most efficient way to build links, barely behind paid methods and research.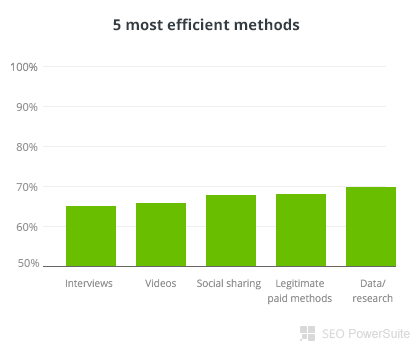 When asked what the biggest challenges were for building links, the driving reasons were:
Not enough opportunities to build quality links
Getting no response or being told no when requesting links
Not knowing enough about how to build links well
Even the professionals are struggling with this stuff!
I can teach you how to find more opportunities and get a much better response rate using social media.
1. Start with your social profiles and website content
The number one way experts use social media to get links is by including their websites in their profiles.
Just behind this is sharing your website content on social media.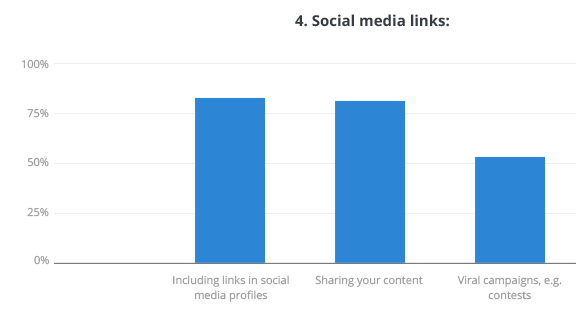 These are the basics. Never underestimate the basics!
Make sure every profile you have is up to date on every social media platform you're using. Check that they all have a working link to your website.
Think about the profiles you might have:
Personal profile
Business profile
Fan page
Group page
For example, on Facebook make sure you have links to your website in the following places:
Your profile under Contact and Basic Info on your About tab
Included in anything you post on your wall, including images and videos
In your group's pinned post
Then go through your other social media pages and include links to any cover photos, bios, images, descriptions, and so on.
Next, make sure that you're sharing quality content from your site across your social media platforms.
Your web pages should all be set up so that both you and your readers can easily share content on social media.
You'll notice that on my site, I have the floating share icons on the left side of the page. This means that no matter where you are on the page you can easily share an article.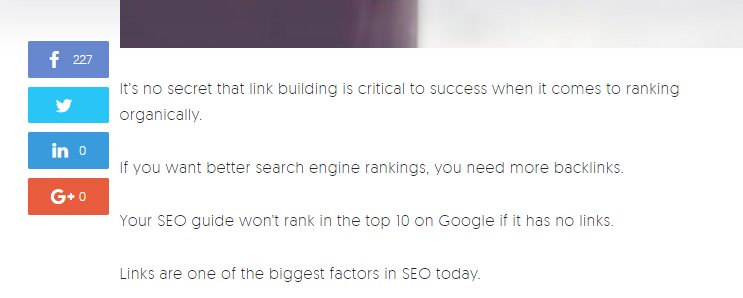 I also have fixed share icons at the bottom of every article for easy sharing.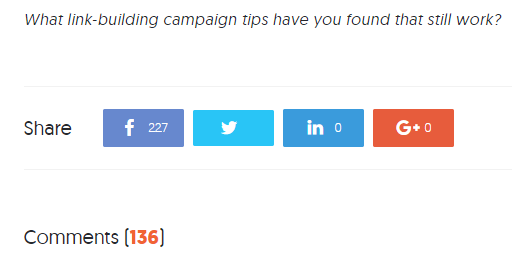 The more social shares your content gets, the more visible it will be.
This means the more likely you are to build links.
Don't forget to consider other social media sites such as Reddit or niche-specific platforms.
2. Gather customer reviews
Customer reviews on social media provide a lot of the same benefits of comments on your site.
They provide social proof
Comments and reviews keep your content fresh
They boost engagement
How does this lead to links?
Reviews will boost your social media profiles in search engines
Reviews can help you rank for new keywords in search engines
Better rankings mean more people will see your content and are more likely to link to it
Good reviews build trust, which means more people are likely to click on your links and share your content
How do you get quality reviews?
Reach out to customers with an automated email after purchase to request a review
Offer something in exchange for reviews to make it worth their while

This could be a free product or a discount on their next purchase

Post on social media that you reward reviews
Make sure you are proactive about resolving any poor reviews
3. Track fans who mention you on social media
A simple way to boost your links is to track people who mention you or your brand across social media.
The goal is to build a relationship with someone who is clearly already aware of you.
You can use this to reach out to their audience and earn links from them.
Since they already mentioned you willingly, getting a relevant link from them should be pretty easy.
This is also a great way to play off each others' fan bases if humor suits your brand and audience.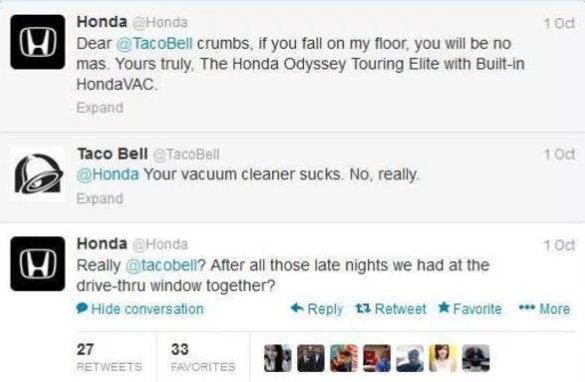 So how do you find them?
Platforms like Twitter and Instagram move fast. So you've got to act fast, too.
Mention
I really like Mention.

It's a tool specializing in monitoring brand mentions online.
You can specify the type of sources you want to monitor.
So you'll know when someone mentions you or your business. And they're updated in real-time.
Ubersuggest
Or there is Ubersuggest. In a few quick steps, you can find who's linking to you (along with other valuable data).
The first thing to do is enter your URL and click "search." We'll use my site as an example.

Now, click "backlinks" in the left sidebar and scroll to the last section of the results page.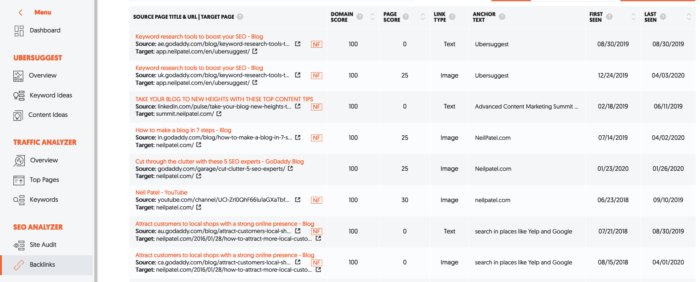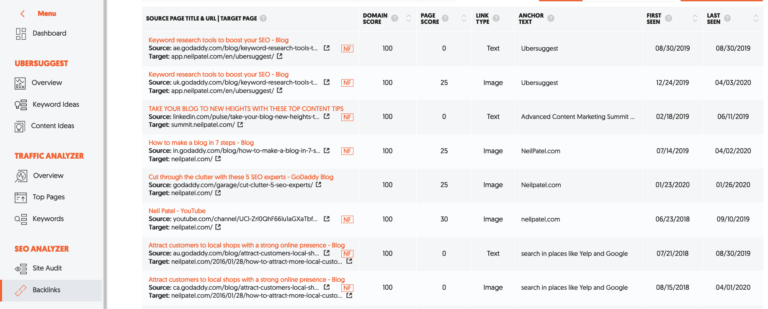 You now have a list of every backlink to your website. In the case of my site, there are more than three million links. In addition to the source page title and URL, you'll find:
Domain score
Page score
Link type
Anchor text used
First seen by robots
Last verified by robots
Once you know who's linking to, you can engage with them on social media. Also, seek out links from similar sites, starting by forging a relationship on social media and eventually moving your conversation to email.
4. Find links to reclaim
Reclaiming links is finding places where you should have been linked to and asking for a link.
Maybe the link was missed, or maybe they tried to link to you, and for whatever reason, the link is broken.
Misspellings, mess ups, simply not finding the right URL — there are tons of reasons why your link might be missing.
You can track and connect out to people who have tried to link to you through social media.
Another option is to find people who are referencing you and linking to one of your social media profiles. You can reach out to them and ask them to link to your main site instead.
For both of these, just follow the steps in the last section on how to find mentions.
Another great way to reclaim links is through a reverse image search.

Are people posting images from your site on social media and not linking back to you? You can simply reach out and ask them to attribute it to you.
5. Mention influencers or brands
When you boost someone's ego with your content, they are more likely to link out to it.
It's a great strategy to produce impressive results, especially if you understand the trust pyramid and use it in your content strategy.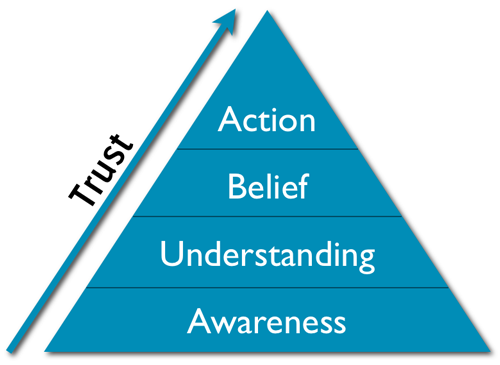 Here's how it works:
First, you have to make readers aware of their pain points.
Blog posts and infographics are great ways to expand their understanding of the topic.
People link to content they find useful, that they connect with on a personal level, and that they want other people in their network to benefit from.
Next, show how your strategy works by using examples or case studies.
These will allow the reader to believe, trust, and like you.
Once you have them in your corner, invite them to share your post on social media.
Invite people to guest post for you.
You might also see these four stages formulated as "AIDA."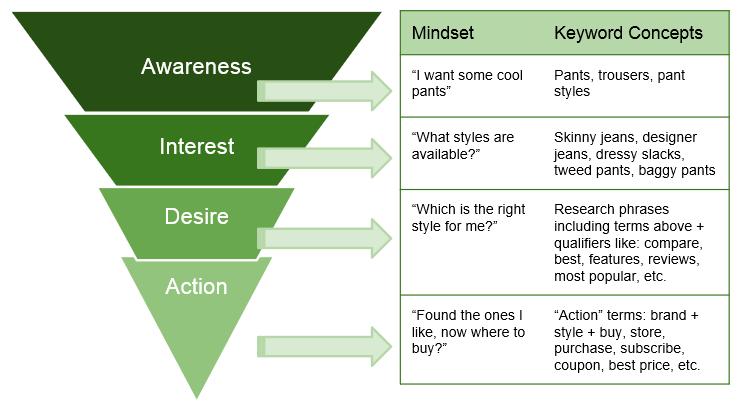 "Ego baiting" is probably my favorite, and one of the easiest, link building strategies.
It helps build links and shares on social media.
You don't have to go to extensive lengths to attract attention to get others to give you a reciprocal link.
Richard Marriott has a perfect example of an "ego bait" blog post.
He interviewed 53 experts about their favorite blog promotion tools to create an expert roundup post.
And it generated over 130 comments — including from the contributing experts.
It also generated 237 unique links from 46 root domains.
All of that from one post. That's how powerful social media is.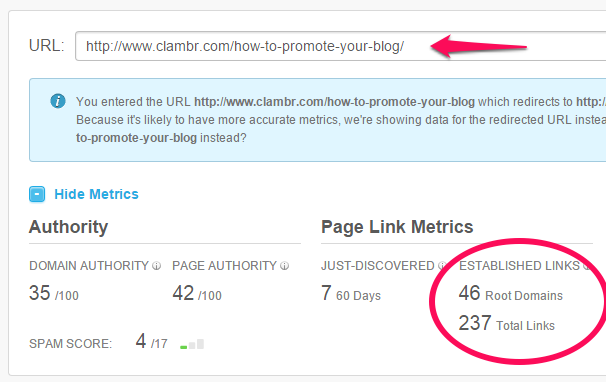 The same page has also generated over 1,000 social shares in less than six months. Here's the data from Buzzsumo:

6. Use infographics to boost shares
One of the most often shared types of content is infographics.

Many websites have been built solely for the purpose of creating and selling infographic content.
Why are infographics so popular?
Well, we're visual creatures. No one wants to read a 3,000-word article that is nothing but text.
Especially when we're only looking for specific information.
If you had to read a huge document or quickly scan a visual summary, which would you choose?
I know I'd definitely choose the visual option.
I use them all the time because they work. They get shares, and they get links.
Kissmetrics has an entire section dedicated to infographics.
People love to clip images from your infographic for their own blog, meaning you'll get tons of links.
Infographics work well as link bait for companies who don't have the capacity to create their own.
We simply have a much stronger ability to pick up content quickly when its visual.
It's impossible to look at a huge block of text and understand it.
Picture a page in a novel with no indentation, no paragraphs, no bolded words, bullet points, or other visual aids.
You would need to read through the whole thing to understand it.
An infographic puts information in such a visual way that you can almost instantly understand it.
So how do you start using infographics in your social media?
Well, I use a couple of different web tools to make my own.
I currently like Infogram and Piktochart the best.
Both of these options have pretty similar services. They also both offer free and paid options.
Infogram offers over a million free images but it only includes 35 possible templates to choose from.
Piktochart, on the other hand, lets you choose from over 600 different templates.
You can check them both out for free and then decide which one better suits your style and content needs.
After you've designed your own infographic, make sure that you post it on your site and include an embedded link.
That way, when you and others share it on social media, it will link them back to your website.
Kissmetrics created this infographic about The Science of Brands on Instagram and embedded their site link in it.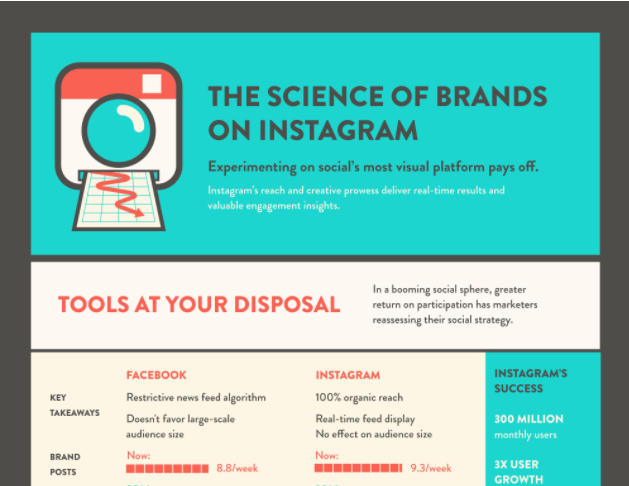 This one infographic alone resulted in 28 links, included several high-quality ones from sites such as AddThis and WebProNews.
How did it get so many links?
Social media!
It was liked on Facebook 272 times, shared on LinkedIn 524 times, and pinned on Pinterest 450 times.
Do you want to use infographics but you're not comfortable creating your own?
There are a number of fast and relatively cheap options to have them created for you.
Sites such as Fiverr offer a number a different people who will build an infographic for you for as low as $5.
Are you struggling to decide what to put in your infographic?
The easiest way to start is to take content you've already created.
Choose a blog, podcast, or video you have made that contains multiple facts and interesting tidbits of information.
Try to pick something that is getting a lot of traffic. That way, you already know the information is interesting.
You can then break this down into the high-level points and make it visual to repurpose it as an infographic.
Remember to post the infographic on your site first.
You can even post it within the content you repurposed. For example, adding it to the blog post you used to create it.
Then, share the infographic (including it's embedded link) across all of your social media platforms.
This increases your chances of getting more links back to your website.
People are much more likely to reshare an infographic than just an article.
7. Focus on generating second-tier links.
Second-tier links are when you link to someone else's site, which then links back to yours.
For example, when I guest blog for Huffington Post, they put my name and byline at the top of each article.

This then links to an author bio on their website, which is linked to my websites.
If I share this article on social media, I'm sharing a link to huffingtonpost.com and not to one of my own sites.
However, it can still drive traffic (and links) to QuickSprout, for example, since it's linked to it.
One of the biggest benefits of focusing on second-tier links is that you're not sharing your own website content.
This appeals to people because they see it as more trustworthy and less salesy than when you're simply promoting your own stuff.
The more shares and traffic you get for the main site, the higher the odds that you will also get traffic and links back to your own site.
After all, if you really like my article on Huffington Post, it may make you interested enough to want to read more of what I've written.
And that will lead you to follow the link back to my website.
This works best when the site you're linked to has high authority or appeal of its own. However, you can do it for any articles, videos, or websites where you are featured, referenced, or mentioned.
Second-tier links have a second benefit as well. When people see how much your social media has boosted a website, it will give others an incentive to have you guest post for them as well.
8. Use social media to improve pitch responses
Earlier I spoke about how a major struggle for professionals building links is a lack of responses.
I just shared with you how second-tier links on social media can increase your response rate.
That's not the only way social media helps.
Before you ever send a pitch email, connect with the brand, person, or website you want to pitch to on social media.
Don't just friend and forget either.
Engage with them by replying to tweets, mentioning them in posts, or re-sharing their content.
This will make you visible to them and show them the benefit of working with you before they even read your pitch.
You can also join a guest blogging group or social network on social media.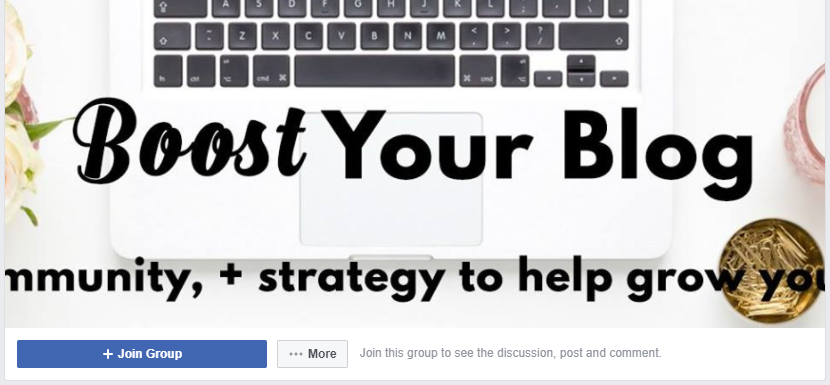 This helps you find unknown opportunities and potentially gain contacts looking for guest posts.
Suddenly your cold pitch is now a warm pitch. The instant you switch from cold to warm, your success rate goes up.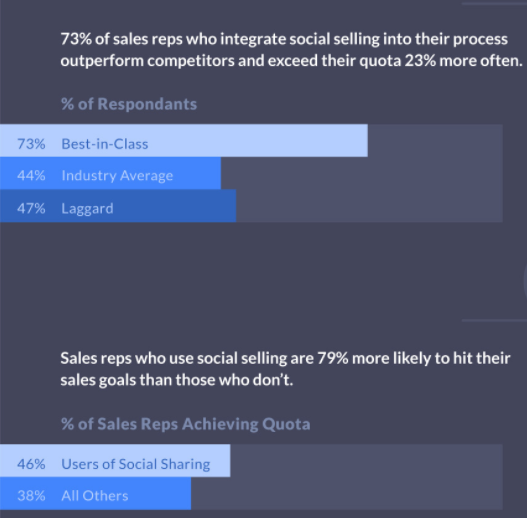 9. Focus on creating social content
Social media isn't just a place to share content from your website. It's also a medium for creating content.
You can use social media platforms to create podcasts, webinars, video tutorials and more.
Every time you do this, you should be linking it back to your website to build links.
Then when people share it, it will also be building links to your website.
Video is growing in popularity. In fact, 85% of the US Internet audience watches videos online.
Creating videos will increase your traffic and your share rate.
Especially if they're Facebook videos.
Facebook native videos have a 1,055% higher share rate than other video formats!
The popularity of podcasts has been growing every year as well.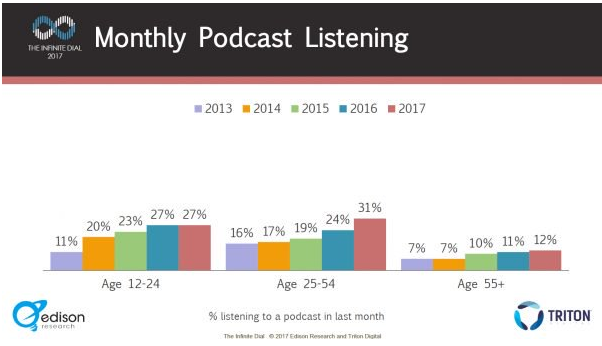 Just like video link building, podcast link building is meant to be an extension of your brand — though, similarly, you can promote it alone.
Think transcripts, quotes, mentions, links, and social amplification.
But perhaps the biggest selling point is the increased exposure as an authority in your specific industry and the opportunity to talk directly to your target audience.
You don't need to create your own podcast either.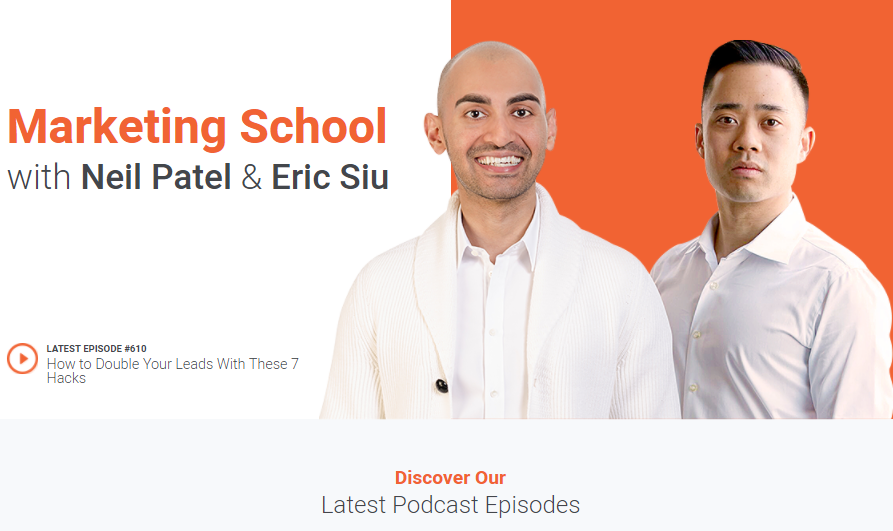 To secure a spot for an interview, do your research.
Take a look at the topics that big podcasters in your niche are covering to find a gap that may not have been discussed yet.
Then reach out to them on social media followed by an email pitch.
Make your email pitch relevant to the podcast and address people by their first name.
10. Promote events or hold contests
Backing local or big events and hosting contests are huge opportunities to get links.
Creating an event page on Facebook with a backlink to your website is a quick and easy way to get shares.

People will not only want to sign up for an exciting event, but they'll want to share it to get their friends to attend as well.
Don't want to host your own event? Consider these other options:
Sponsor an event
Sponsor local bloggers to host an event for you
Promote that you will be giving away cool swag at an event
Collaborate with other big names by adding your swag to another event gift bag
Request to speak at a local event and promote it in advance on social media
Promote for a local charity
Write an article about a recent or upcoming event and share it on social media
When you're all done, you can also pitch to local news outlets about the event. They are craving interesting local content, so it never hurts to ask.
You can also hold a contest, which you promote on social media to drive shares and links.
Facebook makes it easy to run contests. Just make sure you comply with their rules.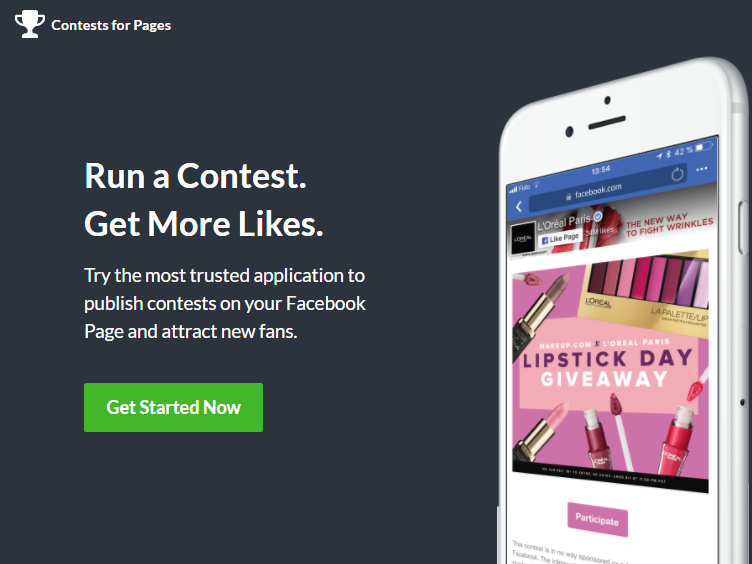 Conclusion
If you want to show up in search engine results and grow traffic to your site, you need to be actively building links.
It's getting harder to build quality links than it used to be with so many people competing for authority sites.
That's why you need to go beyond pitches and start tapping into the power of social media.
Social media builds engagement and interaction, which will naturally lead to link building.
Start with the basics. Make sure your profiles have your links on them.
Look for fans, influencers, and businesses with broken links to connect with using social media.
Repost anything featuring you as a guest to boost second-tier links.
Use social media to build relationships with authorities before you follow up with email pitches.
Share infographics and create shareable social content such as videos and podcasts.
Drive attention by promoting events and hosting contests.
Follow these steps, and you'll have at least 61 new links in no time.
How do you build links through social media?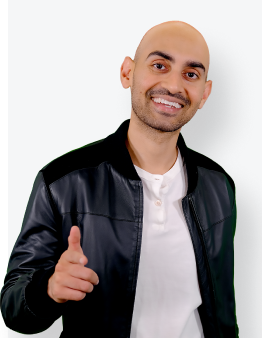 See How My Agency Can Drive More Traffic to Your Website
SEO - unlock more SEO traffic. See real results.
Content Marketing - our team creates epic content that will get shared, get links, and attract traffic.
Paid Media - effective paid strategies with clear ROI.
Are You Using Google Ads? Try Our FREE Ads Grader!
Stop wasting money and unlock the hidden potential of your advertising.
Discover the power of intentional advertising.
Reach your ideal target audience.
Maximize ad spend efficiency.