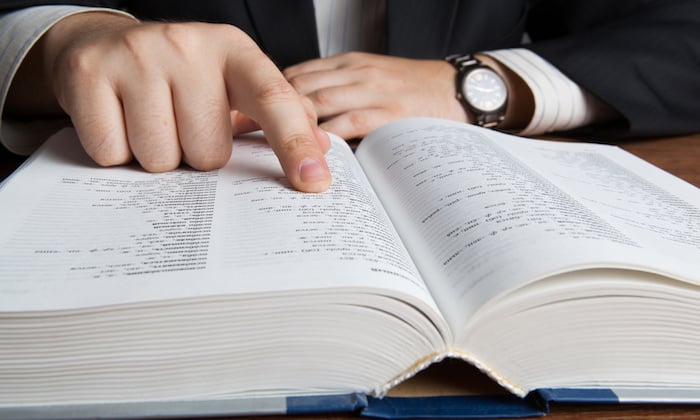 We've all done some basic keyword research.
It's easy to take for granted how important that first step is.
It's not a one-and-done deal, but something that should be performed regularly.
Keyword research is how we keep our ears to the ground. Can you afford to fall out of touch with your audience?
Let me set the stage for this.
The Internet is the single most important channel for reaching people today, with 50% penetration of the global population.
That's 3.77 billion people!
Think about that.
You can reach half the world's population online. You just have to understand how to make your content available to them.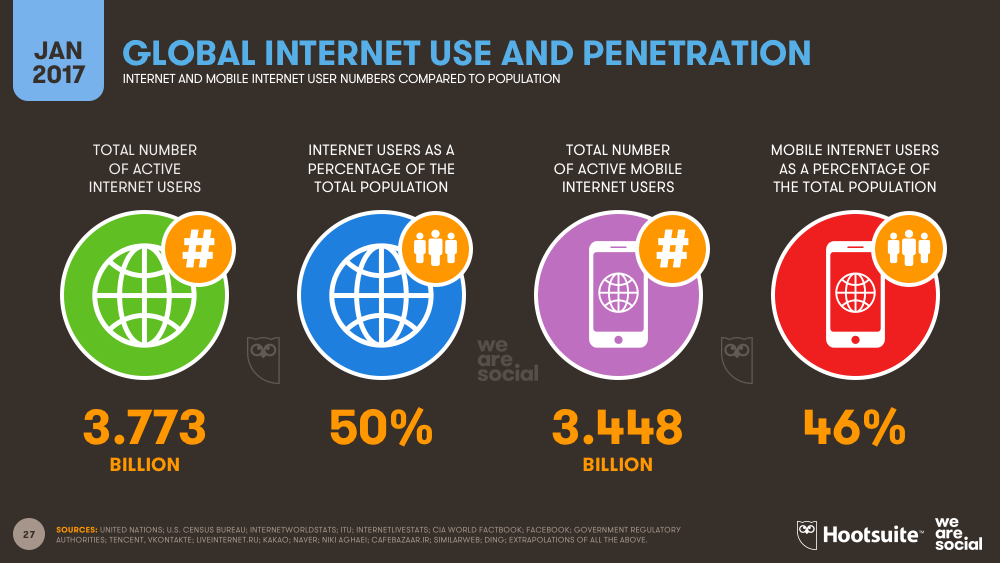 That's more people than cable television, which only reaches 48.61 million subscribers. In fact, cable has already been surpassed by Netflix beginning in 2017.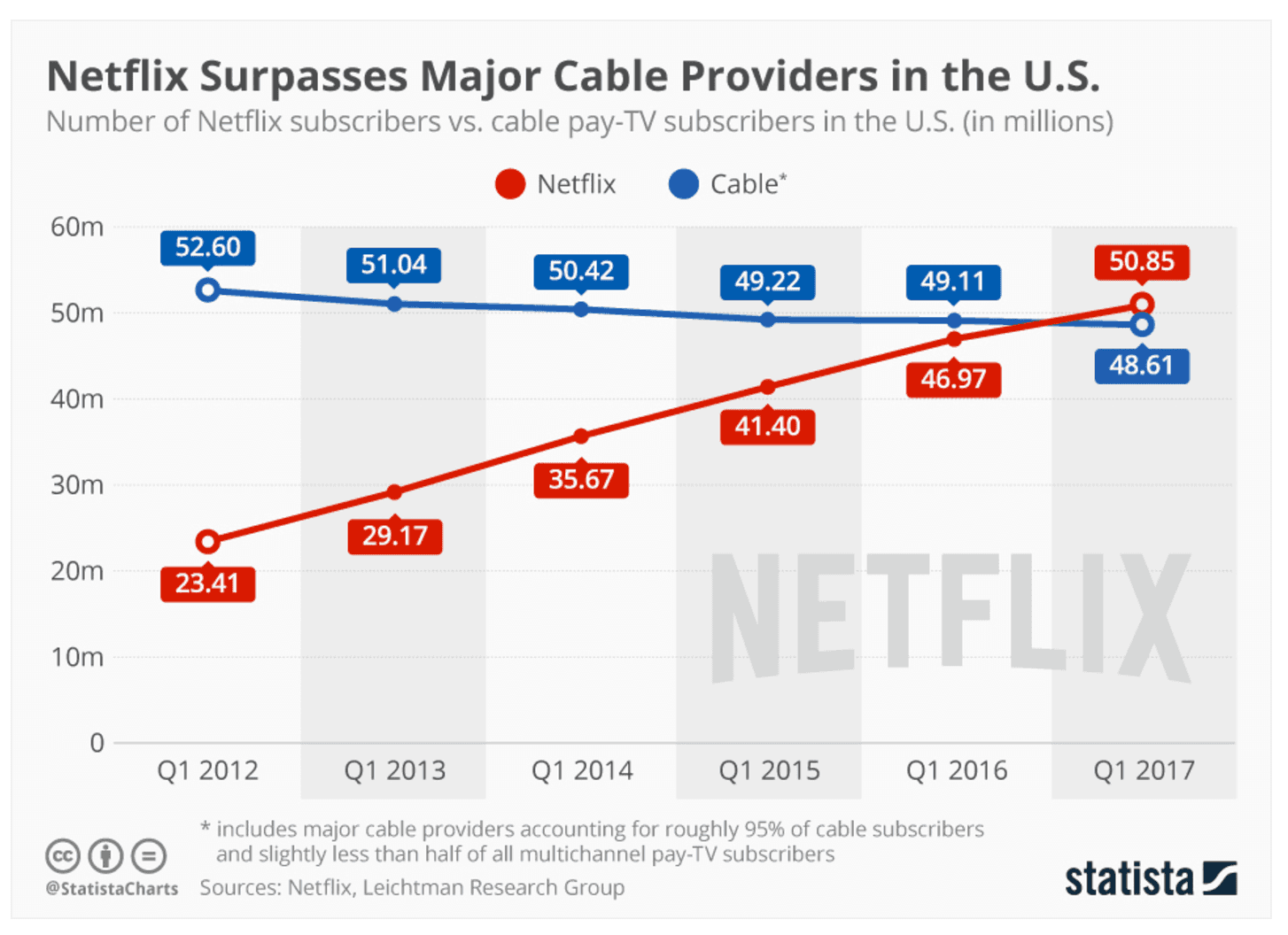 Netflix is just one internet service. We're not even including Hulu, Amazon Prime, and other video-on-demand services available online.
The print industry isn't doing much better, and projections show magazine publishers shifting to digital revenue models.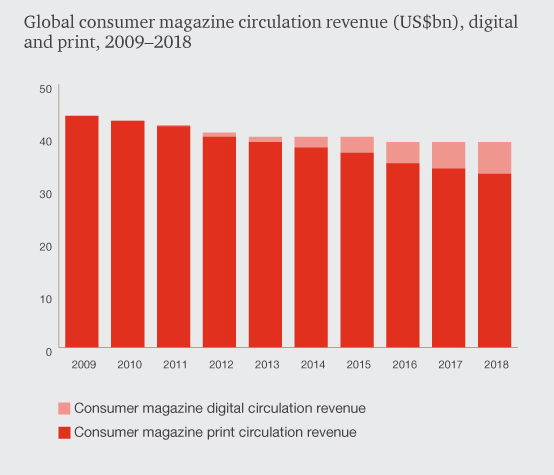 Because the internet is so important, digital marketing has exploded. Everyone has their hand in a variety of advanced online marketing techniques.
Here's a breakdown of the most popular Internet marketing trends of 2017, according to a recent survey from Smart Insights.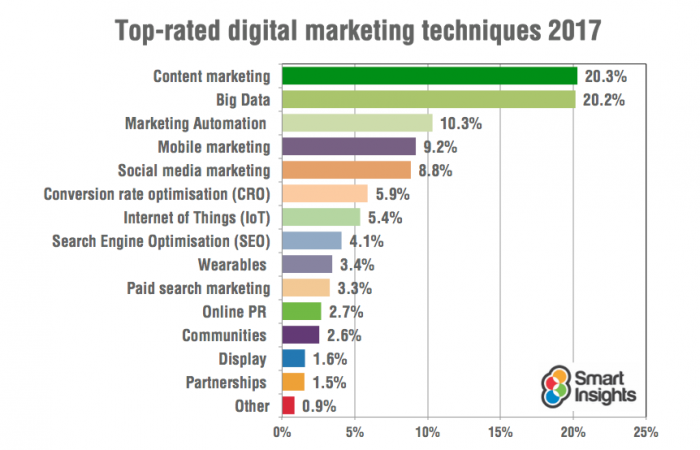 SEO is rated lower than techniques like content marketing, big data, mobile and social media marketing, and conversion rate optimization.
However, keyword research isn't just about SEO. It's the foundation of all of these other digital marketing practices.
When you check Google Analytics, SEMrush, and other online tools, keywords explain where organic search traffic comes from.
Keywords determine what your company is known for.
Using the right keywords, your content marketing team understands what content to market. Your CRO funnel can be built with a wider mouth.
Keyword research is the blueprint for your online marketing efforts, driving every decision you make.
It makes everything down the line more efficient.
And, like I've said before, if you don't know which relevant keywords should lead to your site, you can't drive traffic, sales, and an ROI.
Here's where my traffic comes from.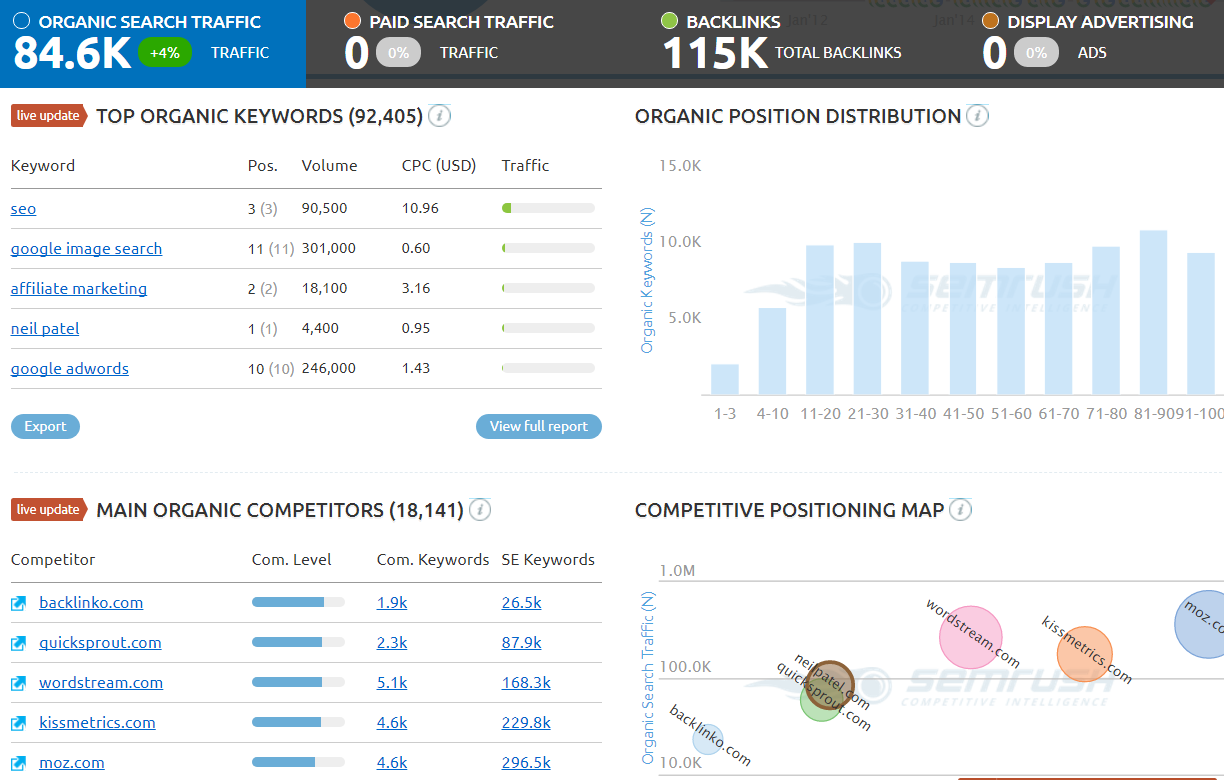 Still, I meet a lot of people who don't do regular keyword research for a variety of reasons.
They don't understand long-tail keywords, are heavily focused on a handful of focused keywords they found work, or think it's too complicated.
It's not!
In fact, it can be done in 60 seconds, as I outlined in my video.
In this blog, I'm going to teach you how to maximize your keyword research to bring in the most qualified leads.
These tools and techniques will help you increase conversion rates and generate revenue.
Let's get started by understanding why the intent of what people search for online matters.
It's all about context
The easiest way to explain the concept is with an example, so we'll take the keyword "marketing."
When searching for "marketing" on Google, we're presented with general educational information about the topic of marketing.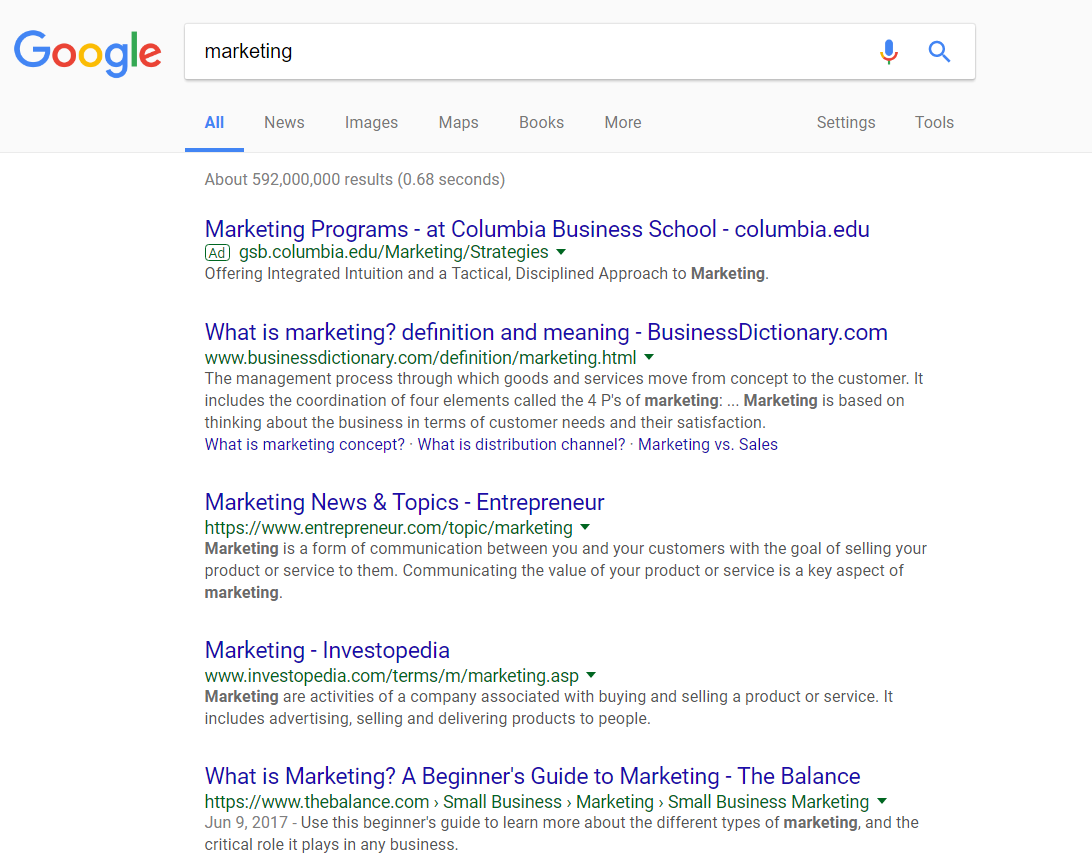 It's mostly general information, and even the ads are geared toward students interested in the study of marketing.
That's because nobody who needs marketing help is searching for the general term "marketing."
This doesn't mean there's no value in ranking for the term "marketing."
According to Google Adwords Keyword Planner tool, it's a heavily searched term. Entrepreneur and Investopedia clearly saw value in the query.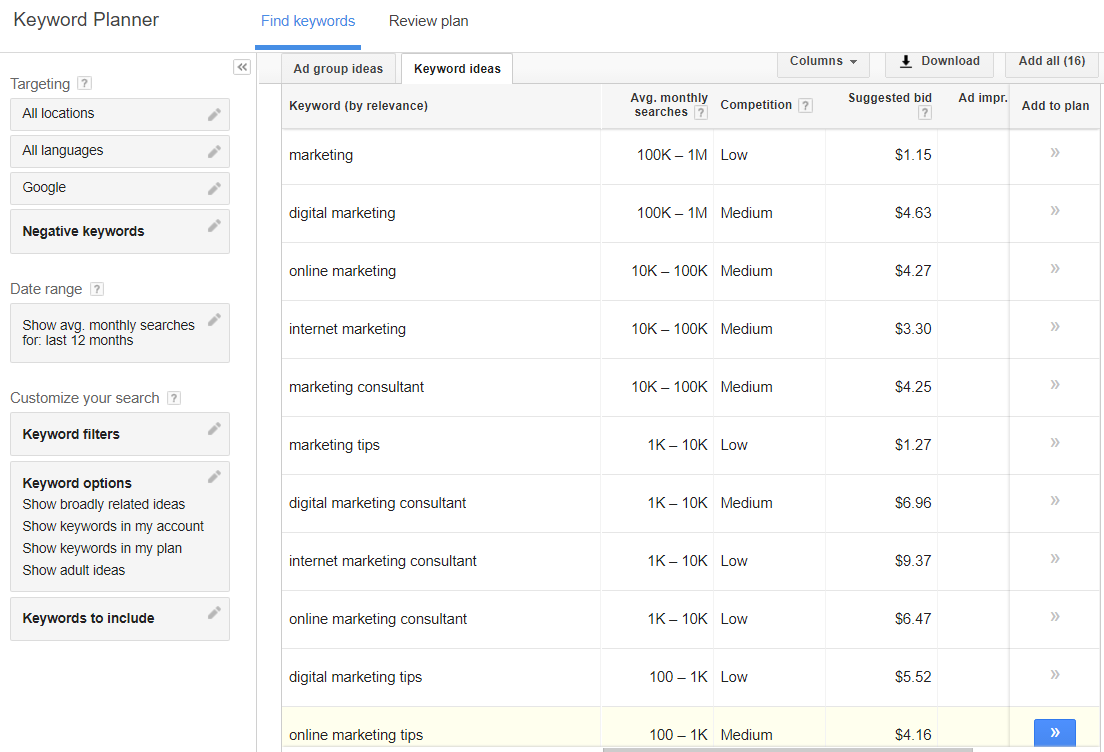 However, this volume is unlikely to lead to qualified leads because of the user's intent when searching this term.
It's beginners and students looking for general information.
The suggested bid is the lowest in the screenshot ($1.15), because only academic and reference organizations are competing fiercely.
Being known to these people is great for branding purposes. Ten years down the road, they may run companies that could become paying customers.
But we need to go deeper for our conversions. We need people searching for help and consultations with their online marketing strategies.
Marketing won't cut it. We need to narrow the search.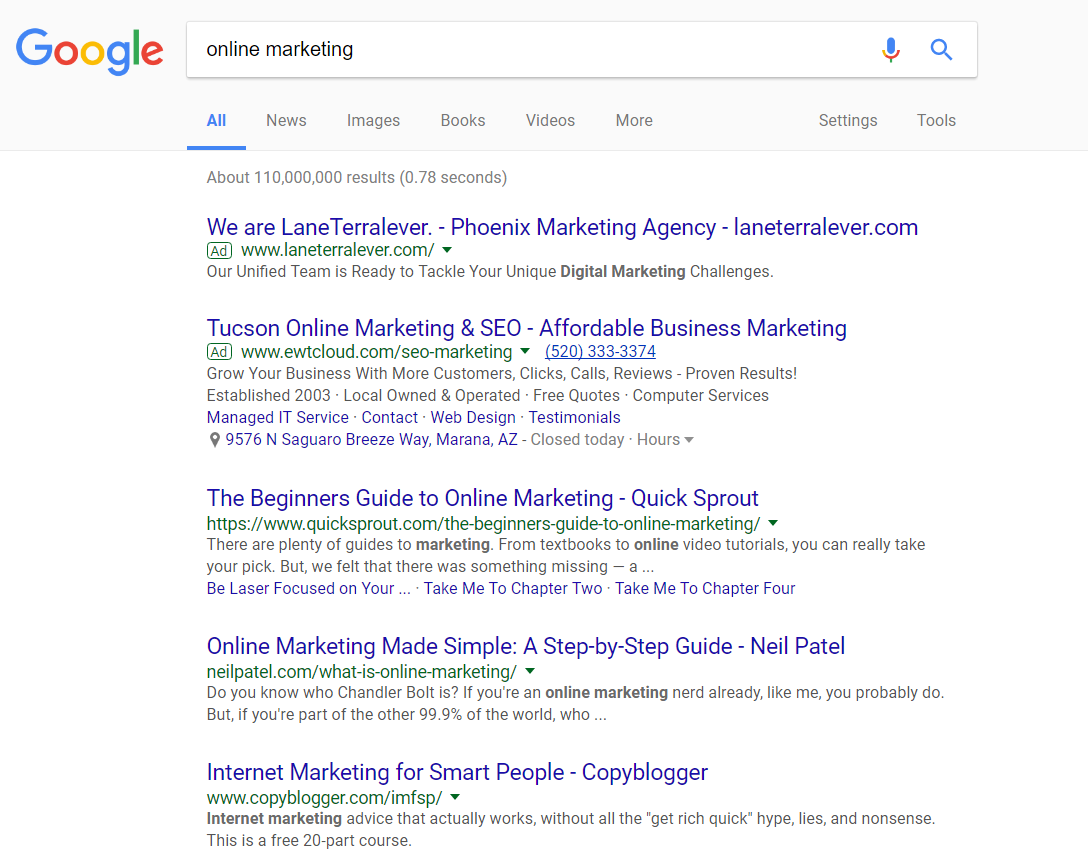 Online marketing is getting a lot closer, but even that doesn't cover the full range. Some people may know it as Internet marketing, while others refer to it as digital marketing.
These differences in terms seem minimal, but they can affect whether or not we show up in the SERPs.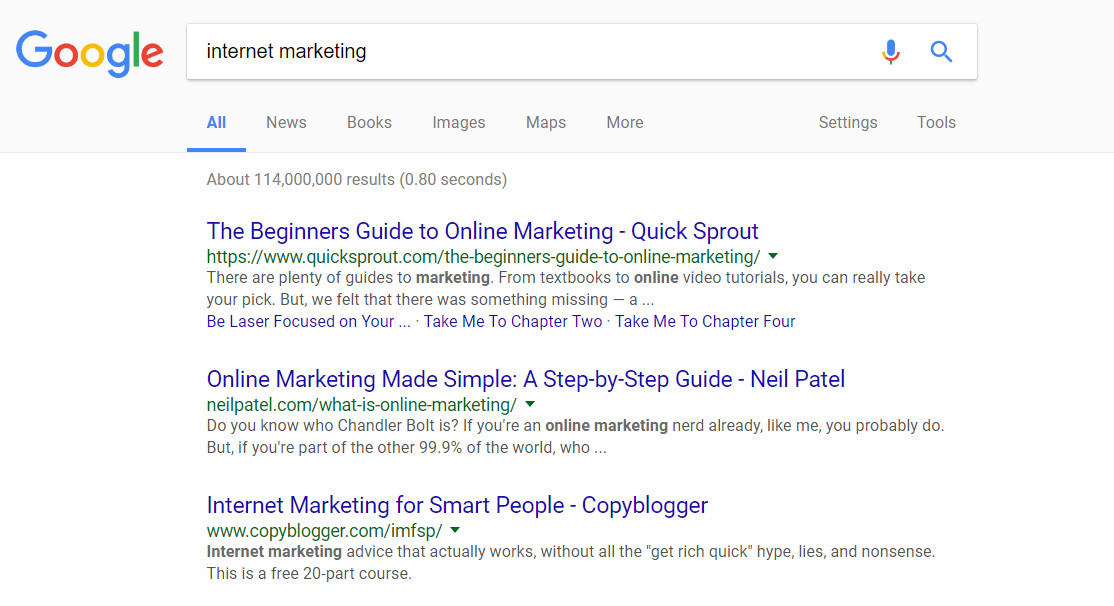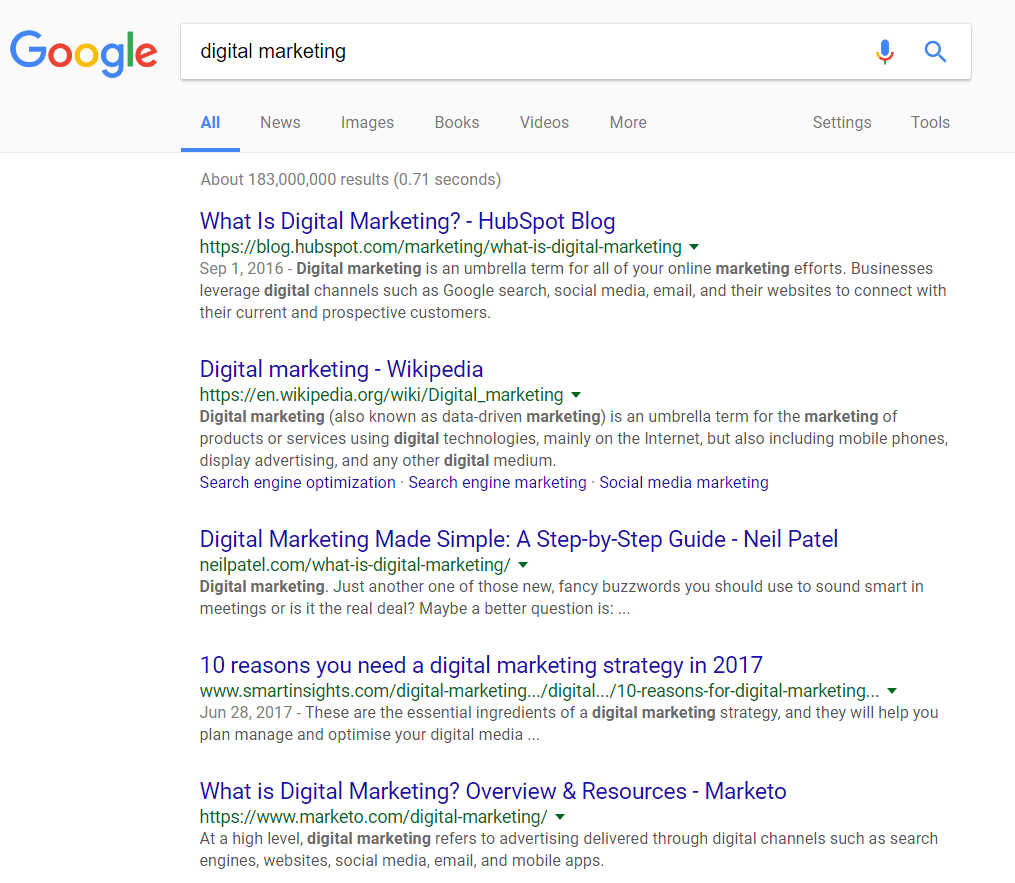 Still not convinced it's necessary to cover digital, Internet, and online marketing?
Think about the generic term you use to refer to a carbonated soft drink. Is it soda? Coke? Pop?
Here's a map that breaks down who uses each generic soft drink name by region.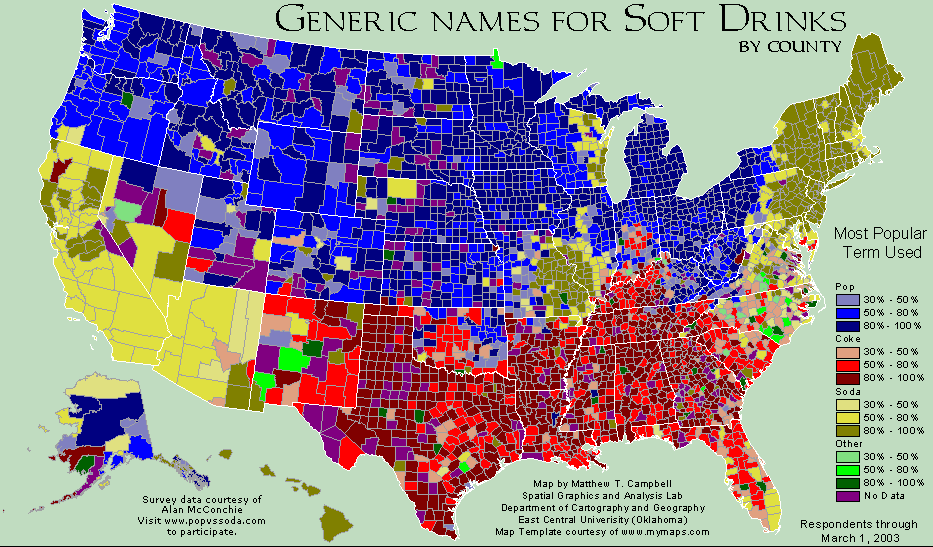 If you focused all of your SEO and content marketing around soda, you'd miss out on the pop and Coke regions. To sell soft drinks around the country, you have to cover all your bases.
This is why we cast our keyword research net as wide as possible. Reaching broad audiences with mass appeal is how genius-level marketing content is created.
Looking at the Google Trends report from 2004 to 2017, the terminology has shifted from Internet marketing to digital marketing as the most popular term.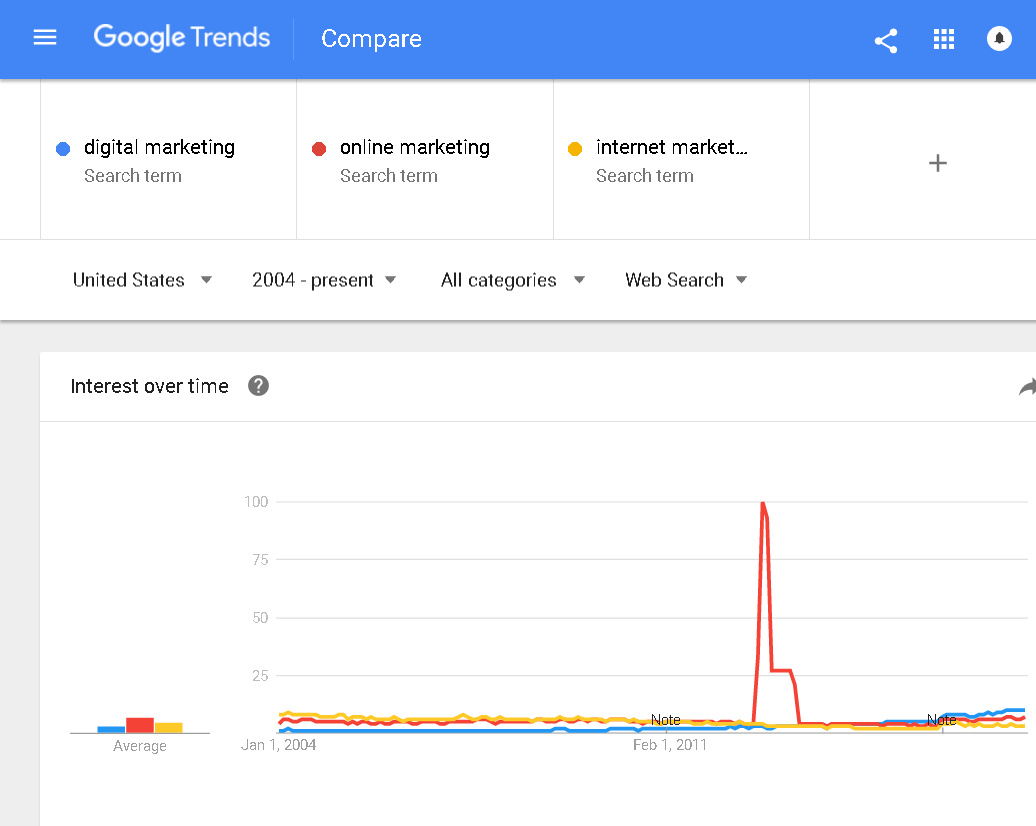 Don't let yourself become irrelevant over time.
Now that we have the basics covered, it's time to get even deeper and refine our searches beyond just these short phrases.
We start to really refine our research into customer intent with longer phrases, which is one of my favorite subjects.
Long-tail keywords are important
Google and other search engines pride themselves on their ability to dig through the 1.22 billion-and-counting websites for the best information.
As I discussed in the previous section, this means programming algorithms and web crawlers to understand the context of keywords.
While longer searches such as sentences and descriptive phrases draw much less traffic, the conversion probability increases.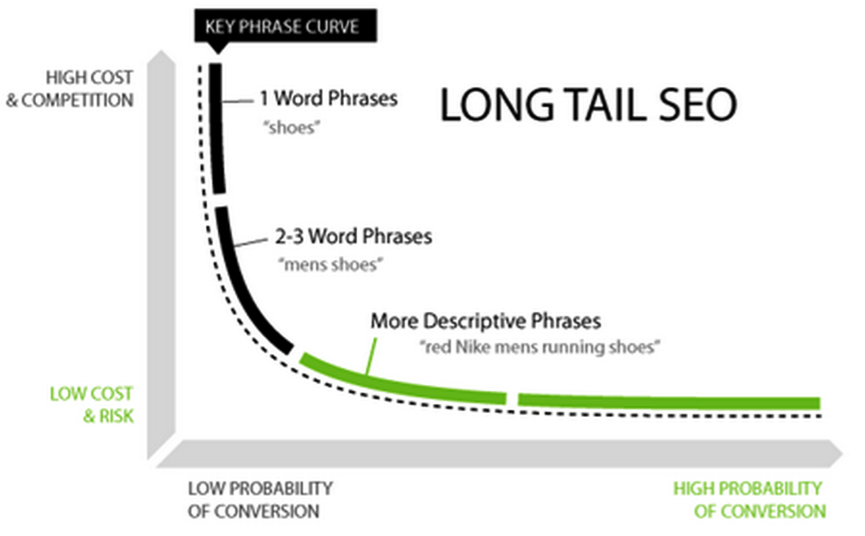 You'll have a hard time convincing someone looking for "shoes" to buy yours specifically.
But when they're searching for "mens running shoes" or "best nike track and field cleats under $100," they're likely looking to buy.
Being known for mens shoes and running shoes helps, but they belong in different levels of your conversion funnel.
Long-tail keywords are meant to help guide search engines, and with an effective blog, you'll naturally gain more than you're even planning for. This is why content marketing spending has seen steady growth since 2010.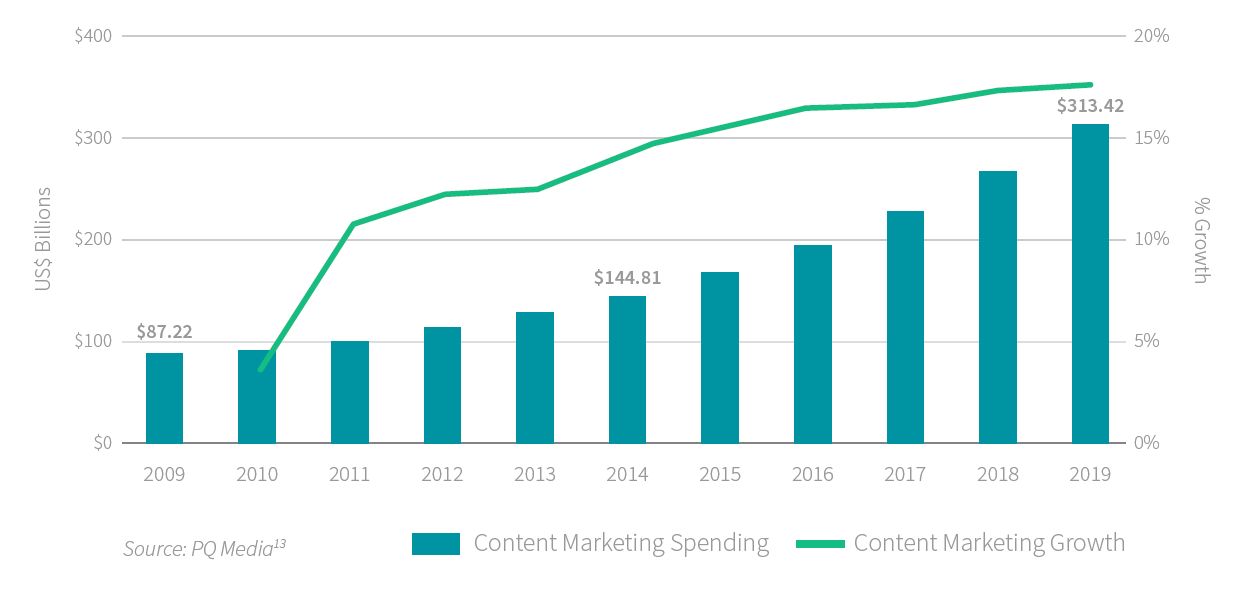 Google uses over 200 ranking factors to determine a site's search ranking, and what we're dealing with specifically here are the page-level factors.
Long-tail keywords used as titles (or at least subtitles) in your blog give you a rankings boost over simply including them in the body.
Here's a big picture look at Google's search algorithms from Moz.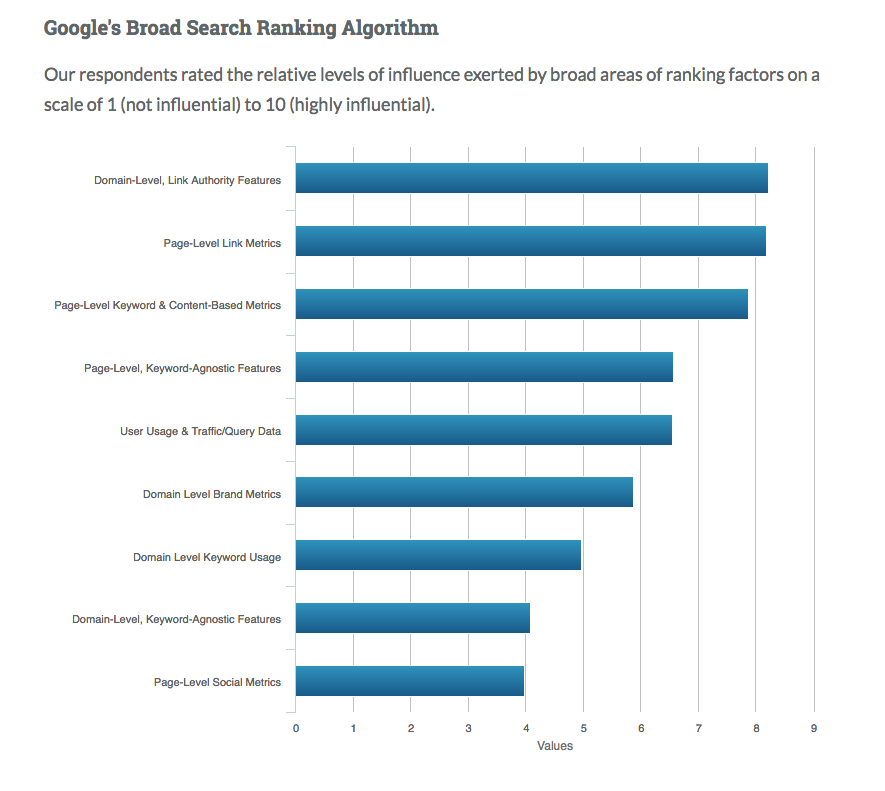 The closer your H1 tags (whether on your blog or your ecommerce page) match the logical answer both Google and its user is looking for, the higher you'll rank in the SERPs.
You can also rank higher by using these long-tail keywords as anchor text links in your guest blogging efforts. (Just be careful with this technique. Don't overuse it.)
So let's extend our initial search for "marketing" to a long-tail search for "what digital marketing strategies work and don't 2017."
By answering this question effectively, you can become a thought leader for marketing professionals seeking assistance and ideas on digital marketing this year.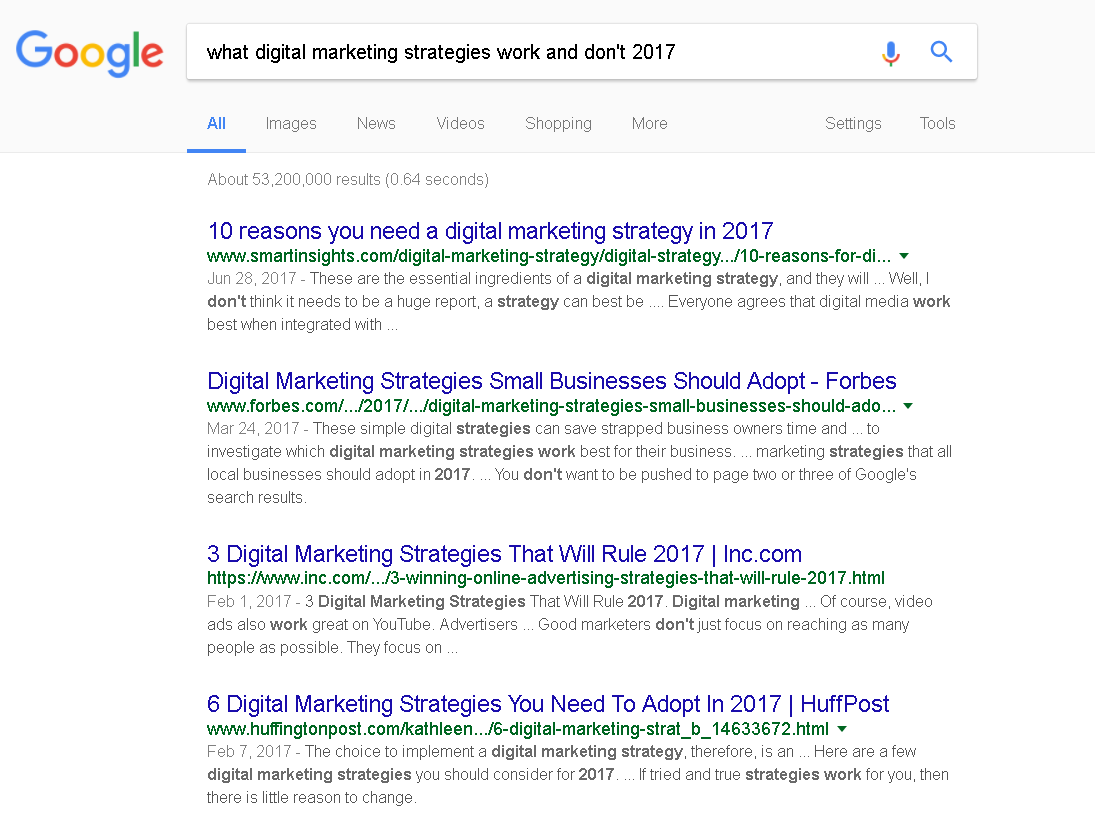 Easy, right?
I realize I'm not getting technically advanced here yet, but I want to drill in the importance of long-tail keywords.
It's true that long-tail keywords beyond 4 words aren't the best target for PPC campaigns, but they're the holy grail of SEO, content marketing, CRO, and even social.
Social media sites like Twitter regularly provide seasonal hashtag and keyword tips. These can assist in navigating how keyword research relates to social if you want to learn more.
For everyone still with me, here's an infographic full of more information on the value of long-tail keywords.

Now for the part I know you've been waiting for since you started reading.
It's time to learn how to get started with your own keyword research!
5 tips for meaningful keyword research
Keyword research doesn't have to be mundane or boring.
In media outlets like Forbes and The Huffington Post, editors constantly field pitches from eager journalists with a story to tell.
Start thinking like these professional researchers and dig deeper into the subjects in your industry.
Here are a few strategies I picked up over the years and use to ensure my research time is as effective as possible.
1. Know what keywords you already rank for.
If you don't already know, I'm a fan of SEMrush and other SEO tools. It's a great place to find out what keywords you rank for and who you're competing against.
Here's what the initial report for this website, Neilpatel.com, looks like.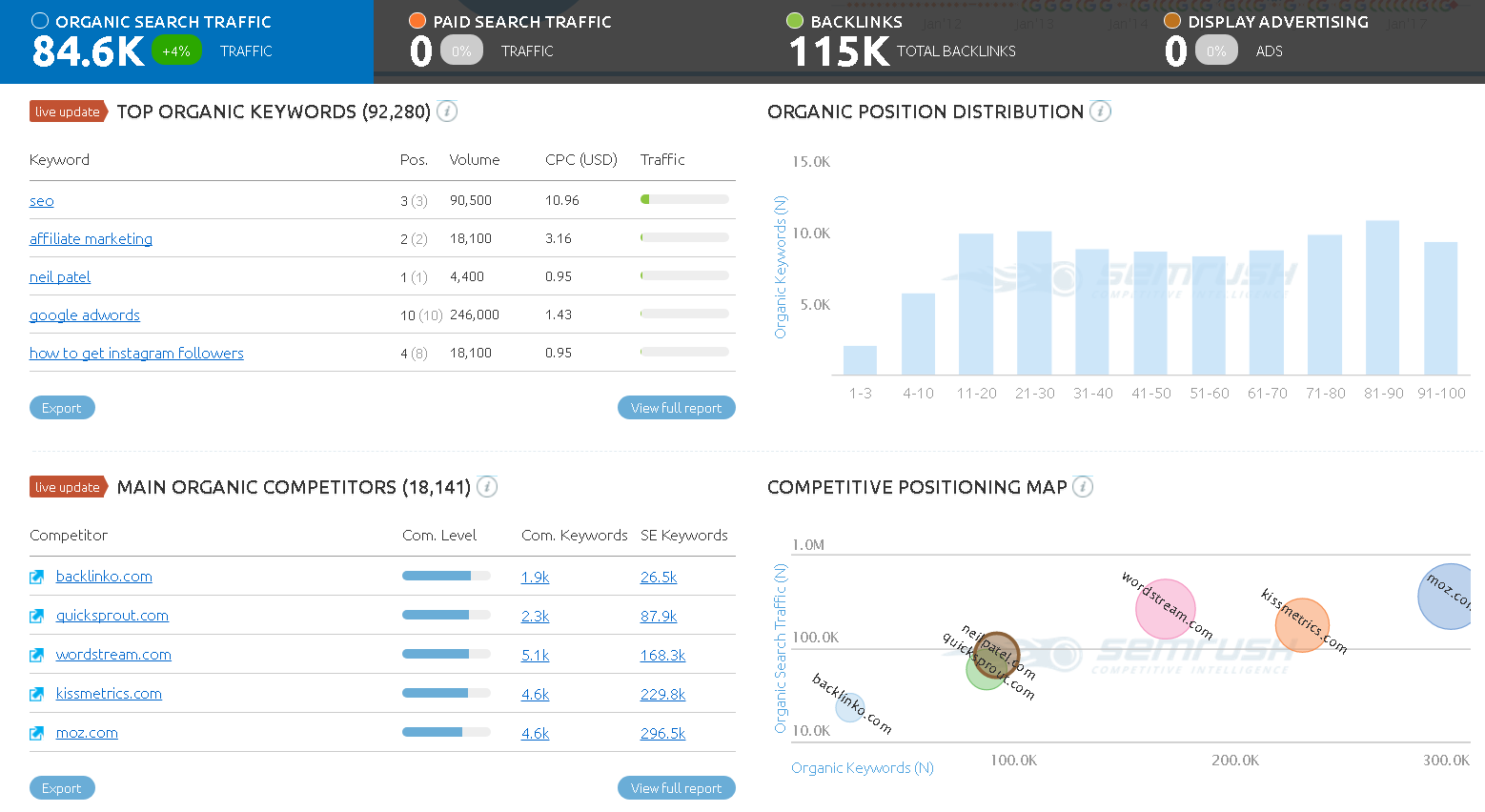 We can see that I'm competing with Moz.com, Backlinko, Wordstream, Kissmetrics, and Quicksprout.
Let's move on to Google Analytics.
In GA, you can find which keywords you rank for (along with more detailed info) under Acquisition – Search Console – Queries.
Once you know what keywords you already rank for, you can find related keywords. A couple of great places to look are SEMrush and Google AdWords Keyword Planner tool.
In SEMrush, this is done by selecting "Related Keywords" from the Keyword Analytics menu on the left side of the screen. You'll need to pay to see beyond the first ten results.
Many of the results in this search will be misspellings and typos, which reminds me to tell you something important.
Don't intentionally misspell anything on your website!
It may be tempting, but Google is very good at recognizing typos. It doesn't bode well for your brand image nor your search results.
As for the Keyword Planner, select "Find new keywords and get search volume data" to be presented with this form.
Fill it out, and you'll be presented with a list of related keywords. Keep in mind, however, that your competition is using these same tools.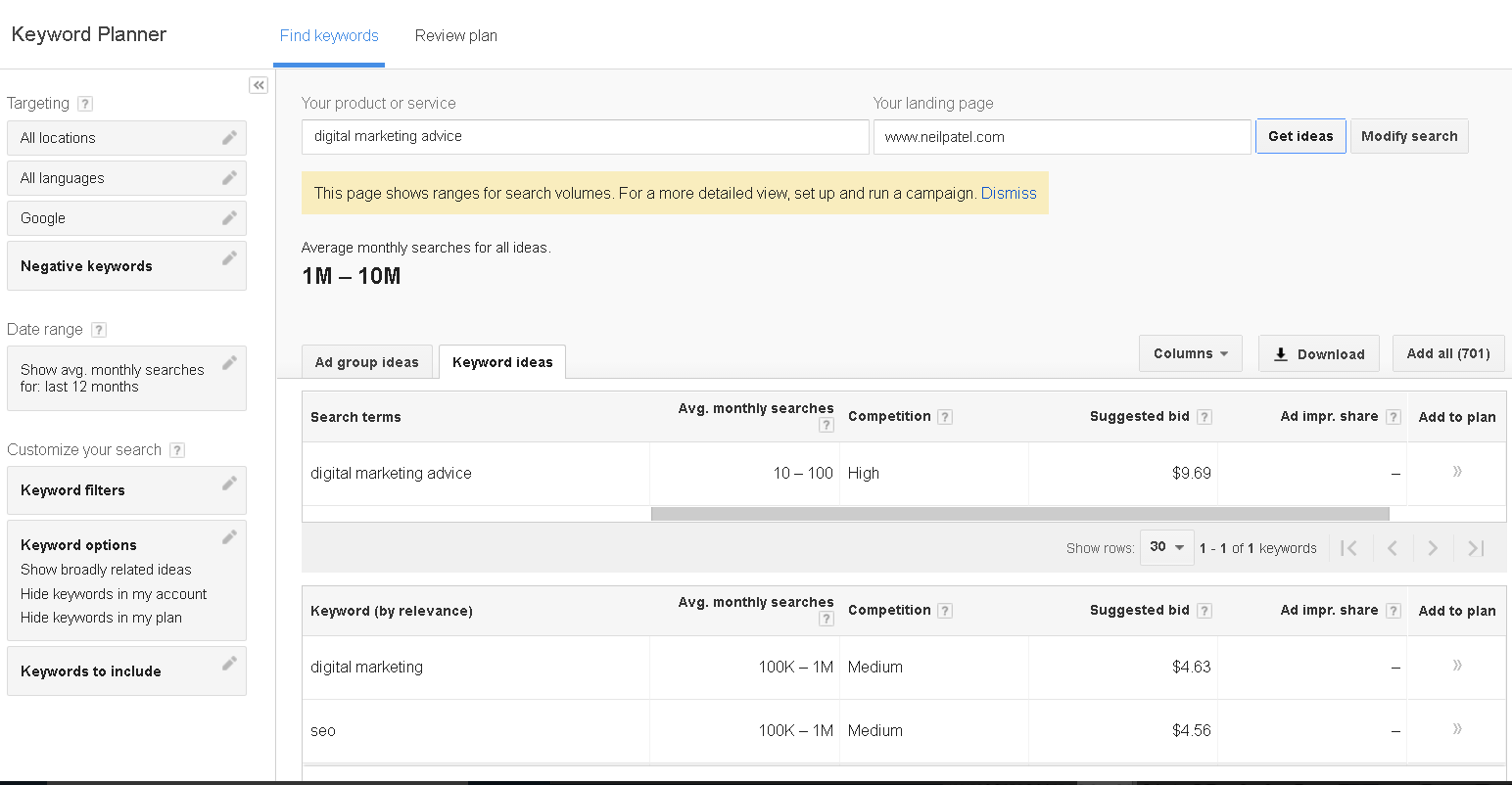 So let's refine our keyword research a bit further by finding out what the competition is ranking for.
2. Scout your competitors.
I'm an advocate for scouting the competition's keywords.
What I'm going to teach you this time is how to view a competitor's source code to determine which keywords they target.
First, you'll need to know how to view source code.
Here's a breakdown by browser:
Firefox – Press CTRL + U (PC) or Command+U (Mac). Alternatively, you can go to the "Firefox" menu and click on "Web Developer," and "Page Source,"
Edge – CTRL + U. Or right click and select "View Source."
Chrome – Press CTRL + U (PC) or Option+Command+U (Mac). Or you can click on the three horizontal lines in the upper right-hand corner. Select "Tools" then "View Source."
Opera – CTRL + U (PC) or Command+U (Mac). You also can right click on the webpage and select "View Page Source."
Safari – Press Option+Command+U. Otherwise, right click anywhere on the webpage and select "Show Page Source."
Here's the source code of one of my blog posts about long-tail keywords.

We can see the title, description, and tons of metadata this way, even image titles. We can even perform a search for H1 or H2 tags to go deeper into how this page ranked.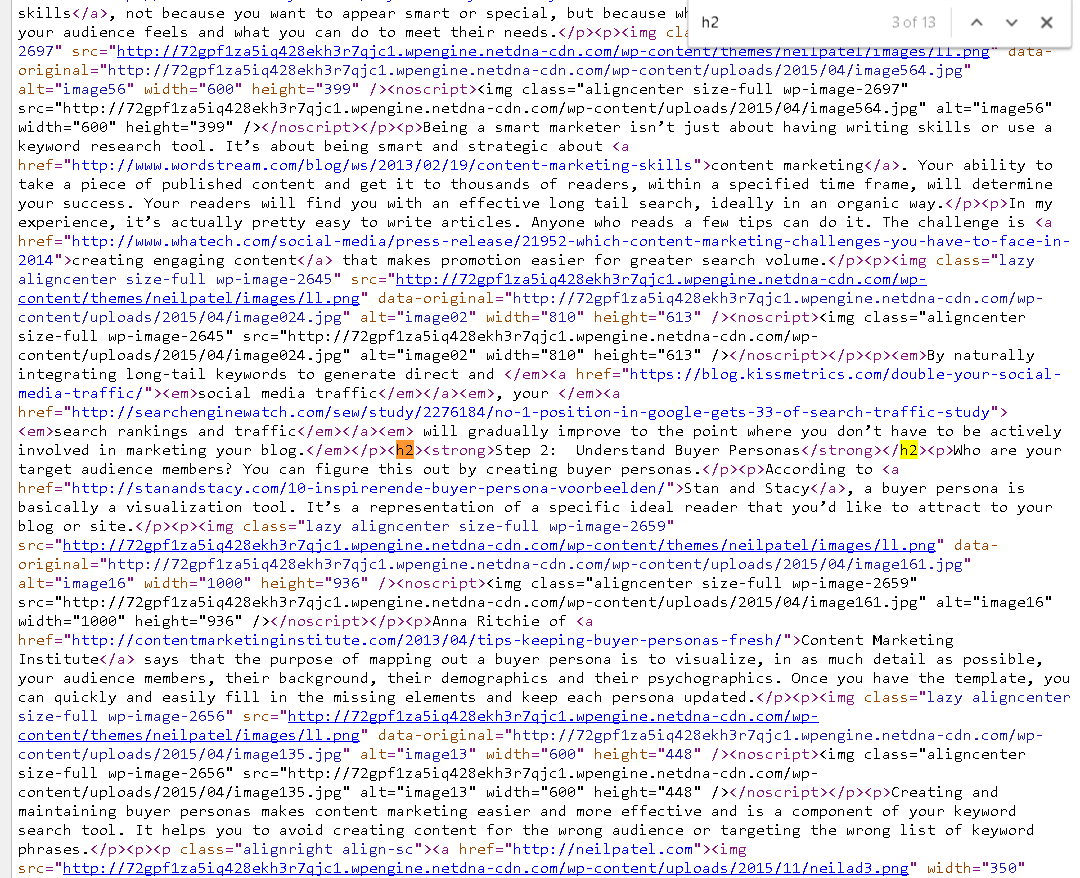 HTML is probably the easiest computer language to learn, so familiarize yourself with it. You'd be surprised how often it comes in handy.
While I'm mentioning simple solutions, we don't have to look much further than Google to perform some relevant keyword research.
3. Pay attention to Google.
Don't ignore Google's tools for keyword research. Here are all the tips we get from a basic Google search.
First, there's autocomplete, an indispensable tool for learning which searches are most popular for any given term.
We can also see if there are any related schema and holes we can plug by adding our own schema.

We learn who the competition is (so we can use our tools to check their other keyword rankings).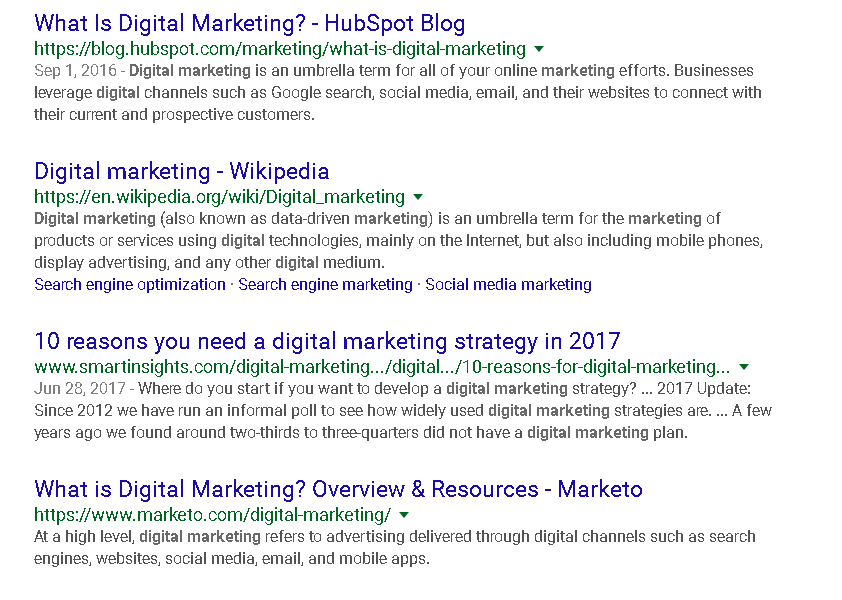 And we're even given related search terms at the bottom of the first page.

Without leaving the first page (which we know most customers don't), you have pretty much everything you need to know.
It's easy to get so deep into the mechanics of keywords that we forget what we're doing it for. That's why it's important to look at things from the right perspective — the customer's.
4. Think like a customer.
Ultimately, we're trying to satisfy the needs of a target customer. That's why we're in business.
Let's try a mental exercise now. We're going to search for some products to help us with our physical exercise and fitness.
But how do we go about that?
The problem is already identified, so we start by searching for information about what exercise equipment is available.
This pulls us further into a conversion funnel.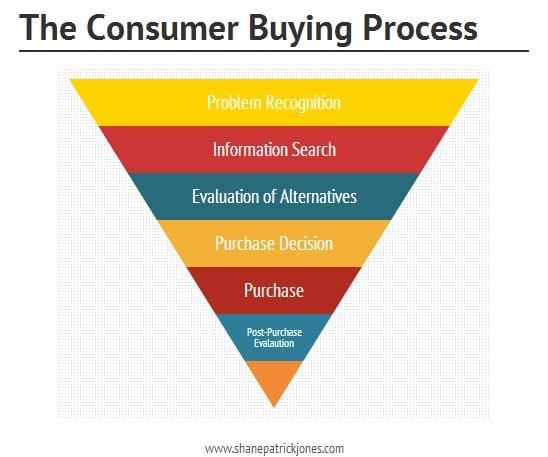 Of course, we won't be searching for "exercise equipment." I'm a runner and want to be the best, so we'll search for "best running gear."
Here we learn a running-centric website has a gear list properly formatted with schema.
Google presents this list at the top of the SERP.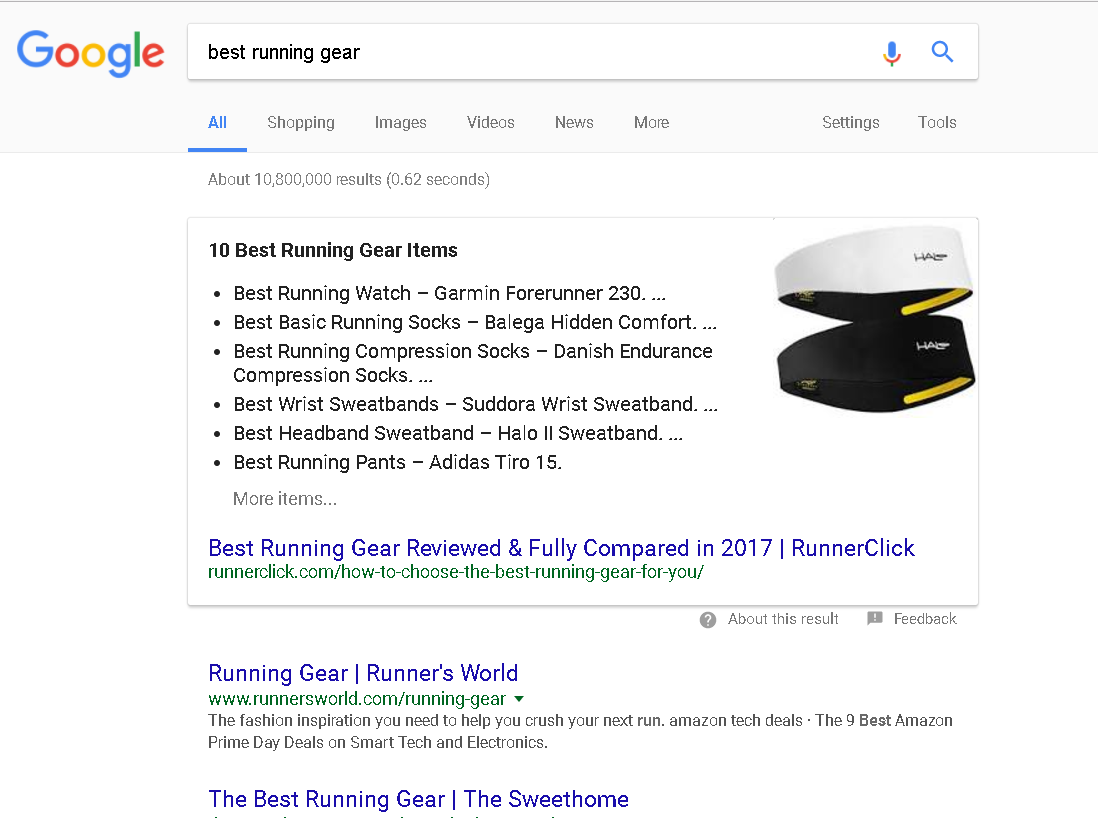 Now we know there's an opportunity for schema in other related key terms. If we sold running gear, appearing on RunnerClick's list is more valuable than even a Google ranking.
Our SEO efforts for this search term can now be redirected to content marketing (guest posting on runnerclick.com) and influencer marketing (blogger outreach to have your product added to the runnerclick.com list).
These are more cost effective than an AdWords PPC campaign, which would cost $1.13 per click for under 1000 clicks per month.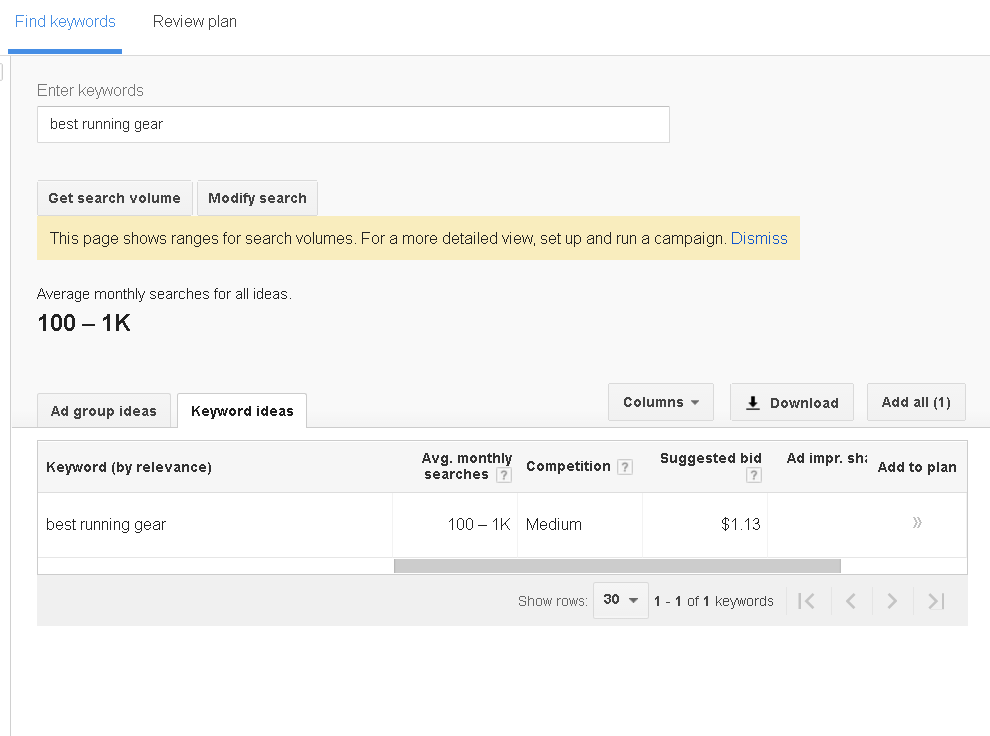 A one-time cost of a pair of running shoes to a blogger could save you thousands per year on targeted keyword ad campaigns.
It also strengthens your network and funnel by partnering with another relevant website.
It's a winning situation for everybody!
There's just one more tool I don't mention often, but it's a great way to brainstorm new keywords.
5. Use a thesaurus.
With all the advanced digital tools available online, it's easy to forget the simple reference materials we used before the Internet.
I've long advocated using Wikipedia for keyword research. But the Internet's encyclopedia isn't the only useful reference material.
A quick search through a thesaurus gives us new opportunities to multiply our keyword research.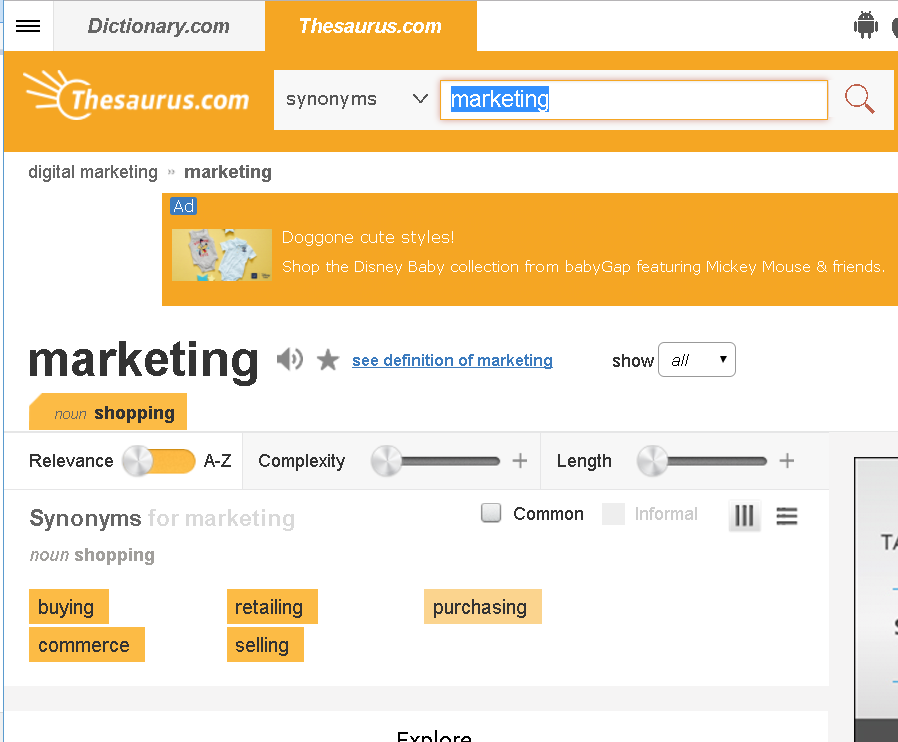 By replacing the term "marketing" with "buying," "commerce," "retailing," "selling," and "purchasing," our list of keywords just multiplied 5 times!
We can also check "online" to see some interesting new directions.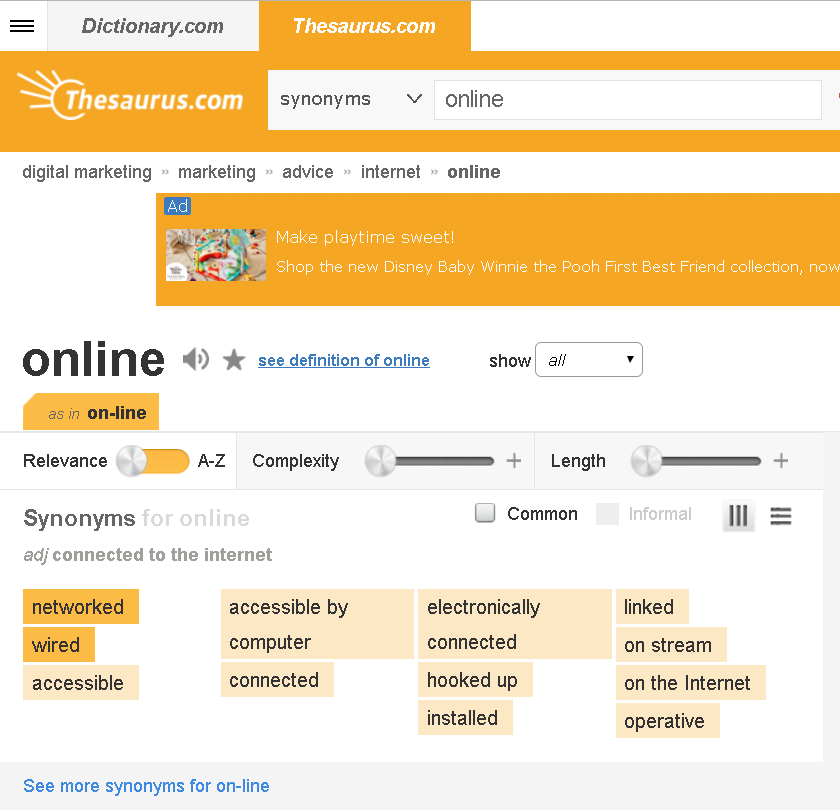 "Computer marketing" is a search term I wouldn't have come up with on my own, but it has some search traffic.
So we can plug it into Google search to learn it is referring to the same basic idea.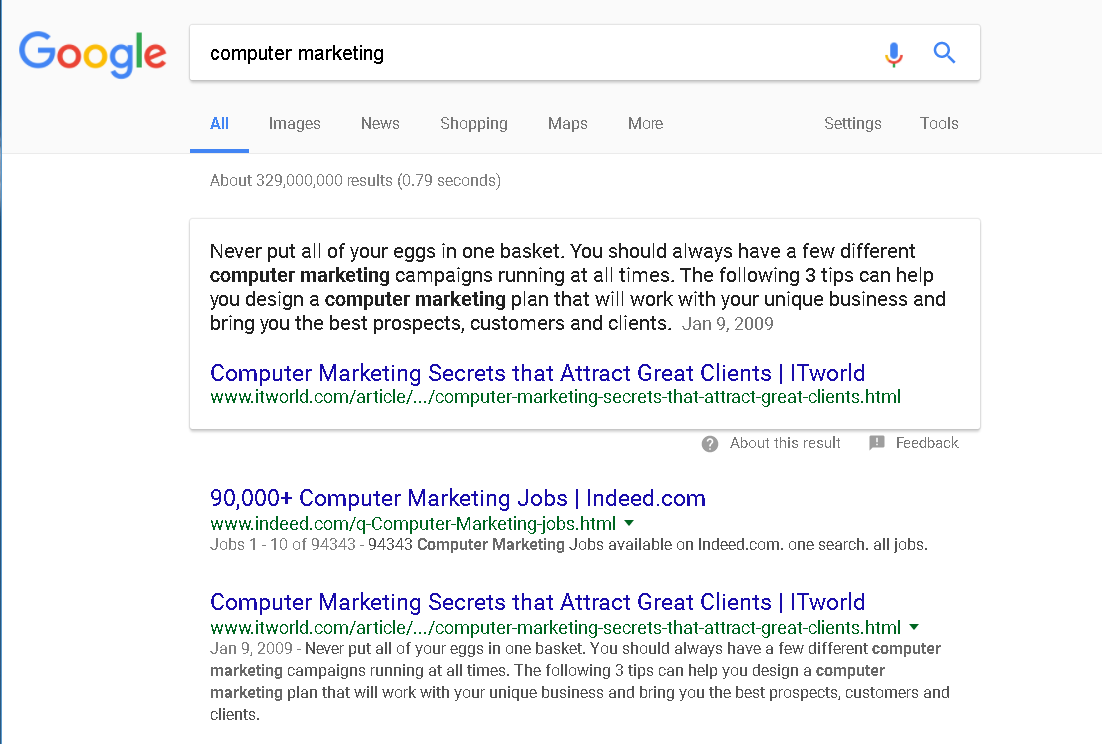 The classic tools are classic for a reason. Thank you, Thesaurus.
Conclusion
Keyword research sounds like the most basic, mundane task. It can be, but it's still necessary to do every so often.
I'm an expert in digital marketing and have worked with some of the biggest players in the business.
But even I learn something new every time I perform keyword research.
When was the last time you performed keyword research for your website?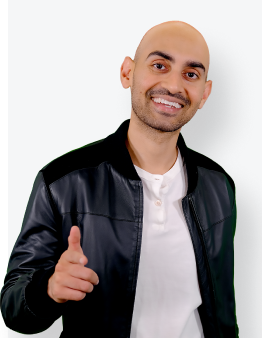 See How My Agency Can Drive More Traffic to Your Website
SEO - unlock more SEO traffic. See real results.
Content Marketing - our team creates epic content that will get shared, get links, and attract traffic.
Paid Media - effective paid strategies with clear ROI.
Are You Using Google Ads? Try Our FREE Ads Grader!
Stop wasting money and unlock the hidden potential of your advertising.
Discover the power of intentional advertising.
Reach your ideal target audience.
Maximize ad spend efficiency.