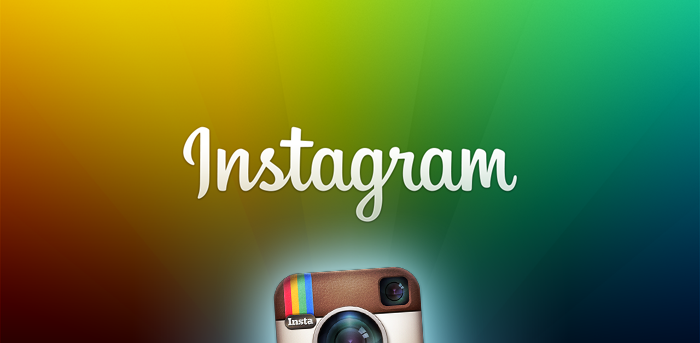 Did you know that Instagram has more than 400 million monthly active users? How about the fact that more than 40 billion photos have been shared on this fast growing social network?
Despite the fact that Instagram is one of the largest social networks out there, even bigger than Twitter, its power is overlooked by many marketing professionals.
Why is this the case?
There are many reasons for this:
A lack of knowledge.

Uncertainty regarding the types of images or Instagram videos to share.

Inability to create an actionable marketing plan.
And, that's just the start. Unfortunately, if you let one of these excuses hold you back, you are missing out on an opportunity to engage with the quickly expanding worldwide audience of the Instagram community. 
With 21% of the entire adult population using Instagram, now is the time for your brand to implement a sound marketing plan, with the goal of generating immediate results.
In the blog post to come, we'll examine 7 guides and 5 courses you can rely on to achieve Instagram success. While some of these blog posts, guides and courses share a similar focus, each one can teach you something unique about succeeding with this social channel.
It's time to get started! 
7 Instagram Guides
1. Instagram Marketing: Your Complete Guide to Instagram Success (Social Media Examiner) –
When it comes to marketing guides for social networks, Social Media Examiner is one of my favorite sites. Here's why: they provide more than the basic steps that you can take to get started.
This guide, for instance, is full of links to other guides, blog posts and tools. Maybe you want to learn more about how to use hyperlapse video. They have you covered. Or, maybe you desire to network with Instagram Direct. Once again, you will find more information in this guide.
As you make your way through this guide, you are presented with blog posts, advice and links on every subject imaginable. One of my favorites is the section on how to run successful contests on Instagram. This is a great way to market your brand, but only if you take the right approach.
When you read this guide from Social Media Examiner, you are just getting started. It would be in your best interest to follow all of the links provided, as they take you to other guides and pages with just as much useful advice.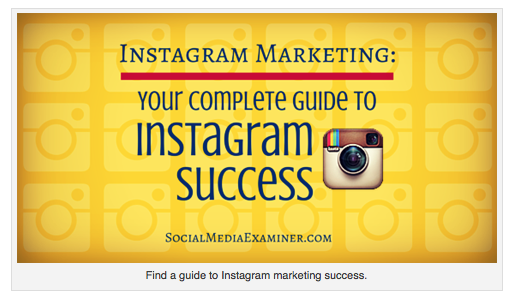 2. The Marketer's Guide to Instagram (Kissmetrics) –
This guide is not the most current on Instagram marketing, but it's one of the best, thanks to its high quality, targeted advice and simple layout.
From getting started to growing your following to user-generated content and influencer marketing, anything and everything of importance is included in this guide.
I particularly enjoy the section entitled "Creating an Instagram Marketing Campaign." With a simple three step process, following the advice in this guide will help you to develop a targeted marketing campaign in no time.
With plenty of statistics, data and screenshots, the Kissmetrics Instagram marketing guide is everything you hope for, plus much more. You can use it to guide every decision that you make, in regards to marketing your brand to the Instagram community via this social networking service.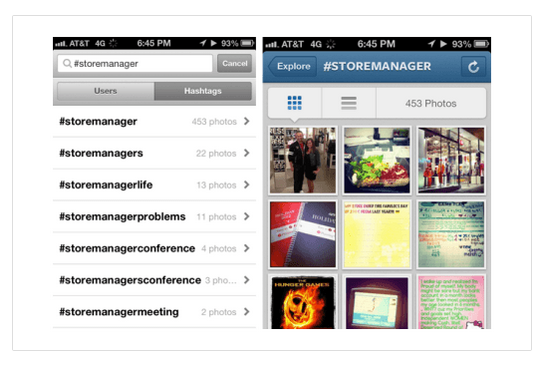 3. How to Create an Instagram Marketing Strategy (Sprout Social) –
It's one thing to have an Instagram account. It's another thing entirely to create a marketing strategy that yields serious results. And that is why Sprout Social has published this guide.
Here is an excerpt from the guide, showing why Instagram marketing is so important:
"As people join Instagram in droves, brands have a unique opportunity for engagement with their fans: Instagram posts generate a per-follower engagement rate of 4.21%, which is 58 times more engagement per follower than Facebook and 120 times more than Twitter."
If engagement is important to you (and it should be) then Instagram posts should get just as much of your time, attention and resources as Facebook and Twitter.
In this guide, you learn how to create a successful Instagram marketing strategy. For example, the first suggestion is to settle on your objectives. This means answering questions such as:
What does Instagram offer that other social networks do not?

Who is your target audience?

Which members of your audience are active on Instagram?

How can you partner your Instagram marketing plan with other social strategies?
If you want to achieve Instagram success, this guide will point you in the right direction. As you continue through it, don't be surprised if you come across information, such as how to monitor location tags, that you never thought about in the past.
This guide from Sprout Social will improve your ability to create and implement a sound Instagram marketing strategy.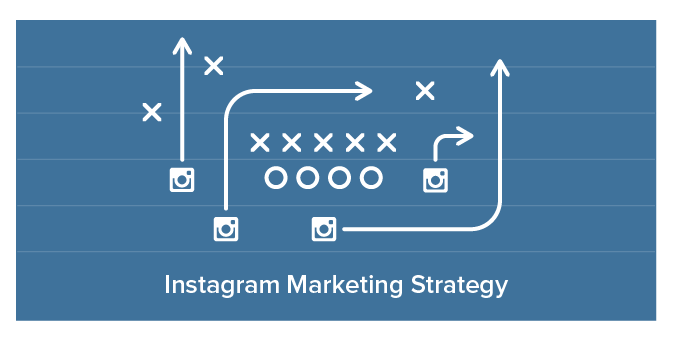 4. The Ultimate Guide to Instagram Marketing for Retailers and Brands (Wishpond) –
Are you a retailer? Are you attempting to grow a brand via an Instagram account? If you answered yes to either question, this guide from Wishpond will do wonders for your business.
There are eight concrete tips for increasing sales through Instagram posts and each one is well worth your time. My favorite is the one on establishing a posting pattern. Here is why: entirely too many brands get started with Instagram marketing, just to back off when things don't go their way.
As with any social campaign, it's good practice to stick with a regular posting schedule. This helps you to grow your brand, as readers understand that they will be presented with fresh, high quality content on a regular basis.
If your audience doesn't know when your next update is coming, they may tune you out in the future.
"The Ultimate Guide to Instagram Marketing for Retailers and Brands," examines this topic among many others. If your brand needs any help with Instagram marketing, Wishpond can step in.
5. How To Use Instagram For Business: A Beginner's Guide (Hootsuite) –
Getting started with Instagram marketing for any business is easier said than done. There are challenges to overcome. There are roadblocks standing in your way. But, here is the good thing: the right strategy can put you on the road to success in no time.
Hootsuite, one of the biggest social network names, has published a beginner's guide to using Instagram for business. This is perfect for those of you who have never used Instagram in the past, because you believe that getting started is entirely too difficult.
This guide is built for beginners, but my favorite section is the one on Instagram best practices. These are listed as follows:
The unique qualities of your brand's audience are still important on Instagram.

Tell a story with your caption.

Instagram is a great platform for contests.

Consider collaborating with a popular Instagrammer or influencer in your field or industry.
If your business isn't using Instagram to connect with customers and prospects, you are missing the boat. This guide is perfect for any beginner.
6. The Secret Guide To Instagram Influencer Marketing (Social Media Week) –
Once you no longer consider yourself a social network beginner, it's time to learn more about Instagram influencer marketing. This is an advanced technique that can have a serious impact on your business.
The Social Media Week "Secret Guide To Instagram Influencer Marketing" is one of the best that you will find, as it starts with the basics and works through advanced techniques and tactics.
Here is how the guide defines influencer marketing:
Influencer marketing is the process of marketing products, brands or services through popular individuals who can influence their follower's purchase decisions. It's somewhat similar to word-of-mouth marketing, but doesn't necessarily involve recommendations. An influencer can be anyone with the ability to sway consumers and convince them to take action.
It discusses the results that you can expect, how it can help your business and steps for getting started. Even better, it includes templates for reaching out to potential influencers.
If you want to grow your brand through influencer marketing, Instagram is the one platform you cannot ignore.
I'll leave you with this: 68% of Instagram users between 13 and 24 interact with brands that regularly use the photo sharing platform.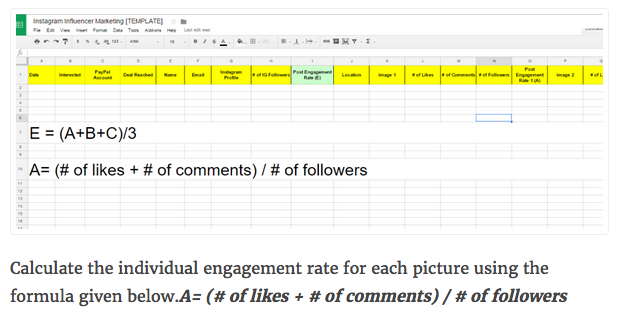 7. Getting Started – Instagram for Business (Instagram) –
It may be the last guide on the list, but it could quite possibly be the one that deserves the most attention. And, the reason is clear: this guide is published and updated by Instagram. It allows you to collect high quality advice, straight from the horse's mouth.
There are six sections that make up this guide:
Getting Started

Inspiration

Advertising

Business Blog

Brand Resources

Partners
The inspiration section, in particular, is well worth your time, with Instagram describing it as follows:
Brands are some of the most creative contributors to the Instagram community. We've collected some of our favorite examples of brand accounts and hashtags to inspire new ideas for creating great content.
If you want to know what works on Instagram, this page is a great place to find some inspiration. You can see how other brands are using the platform, thus allowing you to tweak your approach accordingly.
Be sure to check back regularly, as this guide is updated as Instagram evolves.

5 Instagram Courses
1. How to Use Instagram for Business (Udemy) –
If a text guide isn't enough to put you on the right path, it may be time to enroll in one of the many available Instagram courses. This one, managed through Udemy, is one of the best.
Here is the course description:
Learn expert Instagram marketing strategy to engage with customers, drive traffic to your website and increase sales.
Sounds intriguing, right? Well, you aren't the only one who feels this way. There are more than 2,000 students currently enrolled in the course, with a nearly five-star rating since inception.
With 39 lectures and 2.5 hours of video, the $20 enrollment fee is well worth it. Led by Andrew Macarthy, a social network consultant and bestselling Amazon author, you are provided with 39 separate videos to help you reach your goals.
Rather than go on and on, here is a testimonial from a satisfied student:
That says it all, doesn't it?
2. Learn Instagram: The Basics (Lynda) –
A basic course with more than 1,500 viewers, anybody interested in getting started with Instagram marketing could benefit from soaking up the 1+ hour of guidance and advice.
Sticking with the beginner theme, topics include:
What is Instagram?

Creating an Instagram account

Following other users

Shooting photos and videos

Processing Instagram videos and photos

Posting photos to your Instagram account

Liking and commenting on the Instagram posts of other accounts

Tagging photos

Regrammming photos
This is not a course for advanced Instagram users. It may not even be the right choice for those with a profile and some experience. However, it is a good fit for individuals and brands who are new to the platform.
You can't achieve Instagram success without a solid base and that's exactly what you will get when you complete this course. When everything is said and done, you will have a total understanding of the basics of running an Instagram account and where you fit in.
3. Instagram Marketing for Small Businesses (CreativeLive) –
With a $149 fee, some people will be scared away from this course. While the cost is high, the description shows why it remains one of the most popular courses on Instagram marketing:
Instagram is an important marketing tool for every small business — if you know how to use it. In this three-day course, marketing expert Sue B. Zimmerman will teach you how use Instagram to brand your business and engage new and existing customers.
The most important part of the description is the last five words: engage new and existing customers.
With nearly 14,000 students, you can be confident that every dollar that you spend on this course is one that will go a long way in improving your business.
Here is what I like best: there are 29 video downloads, all of which can be viewed on your own time and at your own pace. Best yet, you can revisit these in the future, as you continue to build your brand on Instagram.
Some of the most intriguing videos include:
Third Party Video Applications

Contests on Facebook Using Instagram

Strategic Hashtags & Geotags

Analyzing Your Efforts

Most Common Instagram Mistakes
If you are comfortable paying the one time fee for on-demand access, it may be time to put your faith in Sue B. Zimmerman.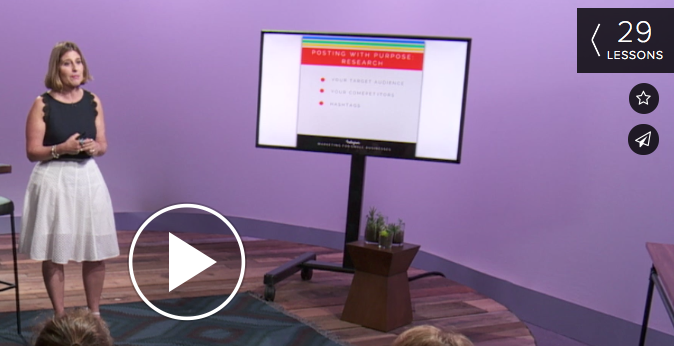 4. Instagram Training Course (Boot Camp Digital) –
The Instagram Training course strives to teach the following:
Steps to creating an effective strategy.

Techniques for growing your audience.

Strategies for increasing reach and engagement.

How to grow other social networks via Instagram photos.

The secrets to connecting with your target market.
When you sign up for the class, which costs $27, here is what you get in return:
75 minutes of Instagram marketing training.

Downloadable version of the slides.

Unlimited access to slides and video, allowing you to watch as many times as you want.

Quick start guide.

Tips and tricks download.
It may not be free, but it definitely doesn't cost an arm and a leg. Think about this course as an Instagram account boot camp. It will get you up to speed soon enough.
5. Instagram Marketing: A Step-By-Step to 10,000 Real Followers (Udemy) –
Another course offered through Udemy, this one is even more popular than "How to Use Instagram for Business."
Led by Benjamin Wilson, this $30 course has more than 3,500 enrolled students. Even if you need more proof that it's a well respected course, consider this: it has a 4.6 average rating from 188 reviews.
Here is a recent five-star review:

So, why is this one of the most popular courses on Instagram marketing? It all comes down to the depth of the content.
There are 45 lectures which make up the 4.5 hour long course. Here are a few things that you can expect from the course:
Advice on how to set up an Instagram account for your brand.

Tips on attracting 10,000 real followers.

Learn how to convert your followers to paying customers.
The 45 lectures are broken down into seven sections:
A Complete Introduction to Instagram Marketing

Setting Up Your Optimized Power Account on Instagram

Creating the Ultimate Instagram Content Game Plan

Creating the Ultimate Instagram Marketing Game Plan

Creating Business & Making Money from Your Instagram Account

The Top 5 Apps, Tricks, and Strategies for increasing your results

Instagram for Business Course Resources (PPT Slides)
If you want to be among the 3,500+ students who are currently learning how to grow their account to 10,000 real followers, don't delay in signing up and taking in the first lecture.
Conclusion
Many of the top brands are on Instagram, sharing photos and engaging with their audience on a daily basis.
Regardless of your audience, there are ways to market your products and/or services via your Instagram account.
With the service continuing to make changes for the better, it's time to get in on the action.
Now that you have a few guides and courses to show you the way, there is nothing left except getting started.
What are your thoughts on Instagram marketing? Have you had any success with this? Will it be a big part of your strategy in the future?