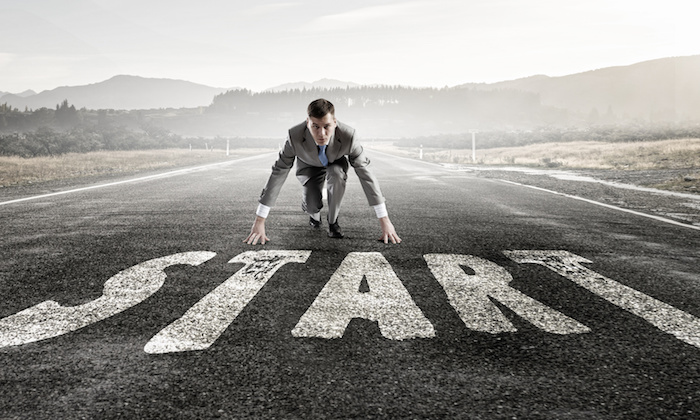 5 years ago, the competition for marketers on Instagram was low. Facebook also had a great organic reach for Pages. And, Google hadn't launched the Penguin update to punish over-optimized and shady websites.
Fast forward to today. Instagram has launched an algorithm to prioritize updates. Facebook has launched its machine learning-based edge rank algorithm and lowered organic reach, to as low as 2.27%. Google has launched a massive assault on sites that used unnatural back-linking strategies to cheat its algorithm.
The point I'm trying to make is that new platforms that rise on the internet find it easier to gain first-mover advantage, when it comes to gaining mileage. The audiences find them novel and engage heavily.
Plus, few businesses have the guts to jump on first-mover advantage and dedicate resources on shiny new objects to become market leaders. So, the competition for first-mover advantage on the platforms is lower, since you won't have to fight for the attention of the consumers.
Harvard Business Review (HBR) conducted research on the early adoption of new technologies by market leader companies who were first movers. In their survey, HBR found that only 34% of the companies believed in the benefits of adopting new technology (IT pioneers) and of first-mover advantage.
The HBR research findings further showed that companies who were first movers in adopting new technologies and tapping that crucial first-mover advantage put themselves in a favorable position for higher revenue, growth and market position over their peers.
Commonly referred to as the 'first-mover advantage (FMA),' in the marketing context, Wikipedia defines it as "the advantage gained by the initial (first-moving) significant occupant of a market segment."
There is a lot of debate about this first-mover advantage principle in the technological world, because many first movers have failed to capitalize on their first-mover advantage and smoothed the path for the "second-movers." I've talked about it in detail in my article on marketing lessons from creative campaigns, citing the example of Apple typically arriving second on the scene with its products.
But, while marketing, first-mover advantage matters a lot. That's why the growth hacks that scaled Facebook, Twitter, Hotmail and the like to millions of users won't be as effective now.
So, in this article, I'll share examples of some first movers, along with a few first-mover advantage strategies, to help you identify new and useful marketing opportunities to take yourself that extra bit closer to becoming a market leader, yourself.
Stay up to date with the latest happenings in the technological world
I regularly write about the trends and technological changes that you can expect in the marketing and technology world and provide thorough examples of successful first movers, and their process. That's because I also read a lot on these subjects. Examples of such articles include the social media trends and content marketing trends articles.
It's really simple.
If you're on top of the latest happenings, then you'll relate it to your existing knowledge and discern unique patterns that will help you transform into first movers you admire. That's because this simple tactic for all potential first movers will place you in a prime, informed position to gain first-move advantage.
Not one of those instinctive first movers who likes to ponder how advancements might impact the world?
Then, you can at least read stories about startups, social networks and other first movers that got founded/funded recently to score first-mover advantage inspiration. Expanding your reading to a broad set of subjects is really the first step to become one of those first movers, yourself. That's how Elon Musk says that he learned rocket science.
I would recommend that you start by reading a few books on entrepreneurship to truly understand the foundations of becoming a successful, market leader in your niche. I have shared 8 must-read books here. Next, I would recommend reading startup news websites. Here are a few to help you get started:
1. Techcrunch – This is one of the biggest sources of information on startups. On its homepage, you'll find stories of companies that have raised funding, are growing rapidly and managed to adopt first-mover advantage in their strategy or business model to become market leaders in their own niches. Here's a screenshot of the latest section.

Another recent story that Techcrunch shared  (at the time of writing this article) was Google acquiring Famebit, to connect creators with marketers. If your target audience hangs out on YouTube, then you should seriously consider FameBit for launching an influencer marketing campaign in order to tap some first-mover advantage across social media.
2. Product Hunt – This is another brilliant tech website that relies upon upvotes of its community members to bring the first-mover advantage of new apps/websites/products to the notice of all product enthusiasts.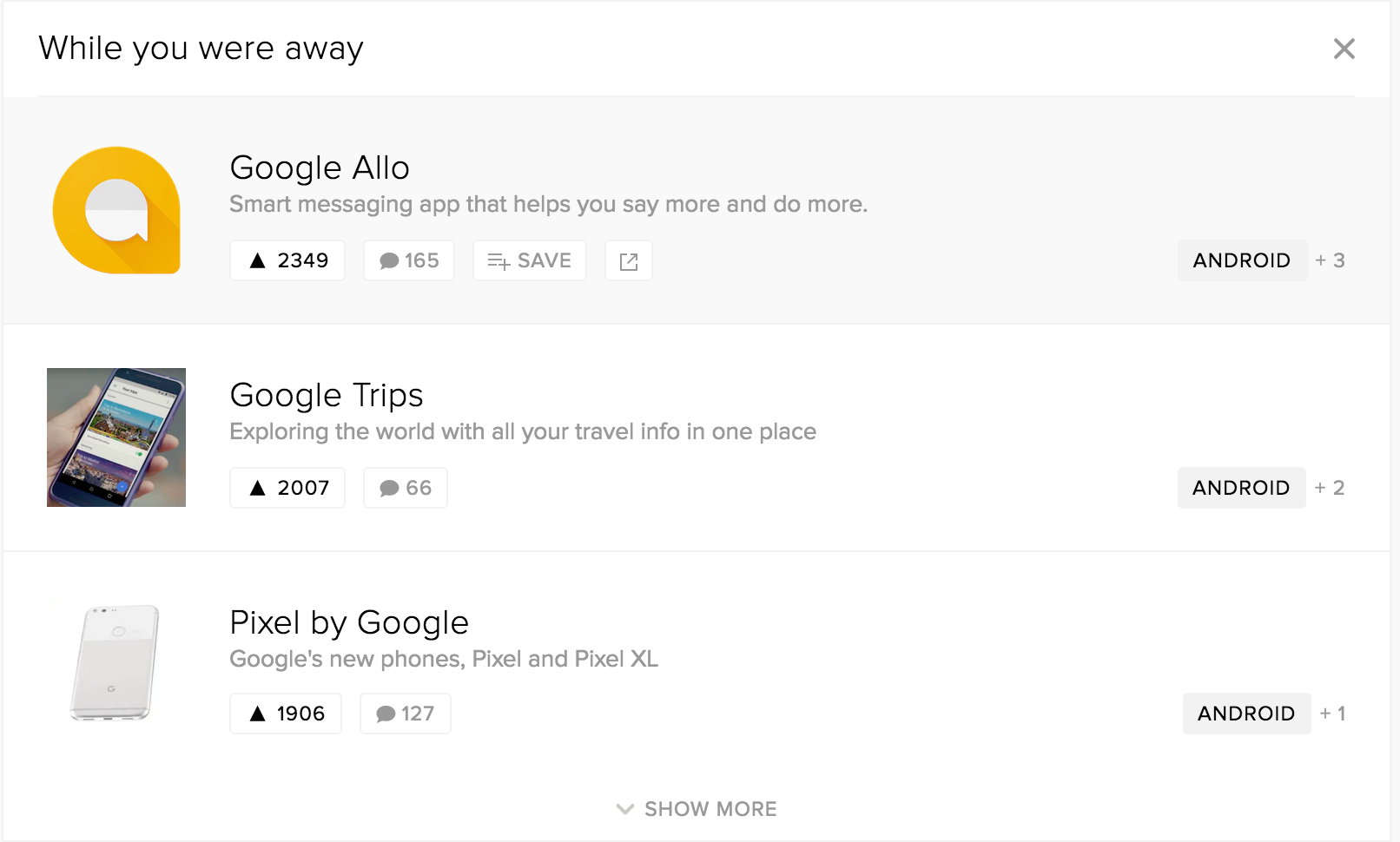 For example, after seeing Allo at the top, I'll watch for when Google opens the doors of the messaging app to marketers. Maybe I'll set up an alert for the keyword "Google Allo marketing."   And, I'll factor it into my first-mover advantage marketing strategy or business model, alongside the Facebook messenger.
3. Google Alerts – Scouting for the latest signals of first-mover advantage within various articles can be exhausting. A more productive approach for all potential first movers can be to simply set up alerts for certain keywords, like "marketing predictions," "content marketing trends," "marketing stats" or "digital marketing 2017," which may help to give you first-mover advantage.
Google Alerts gives the following filters for the news results. And, you can get them delivered to your inbox or your RSS feed.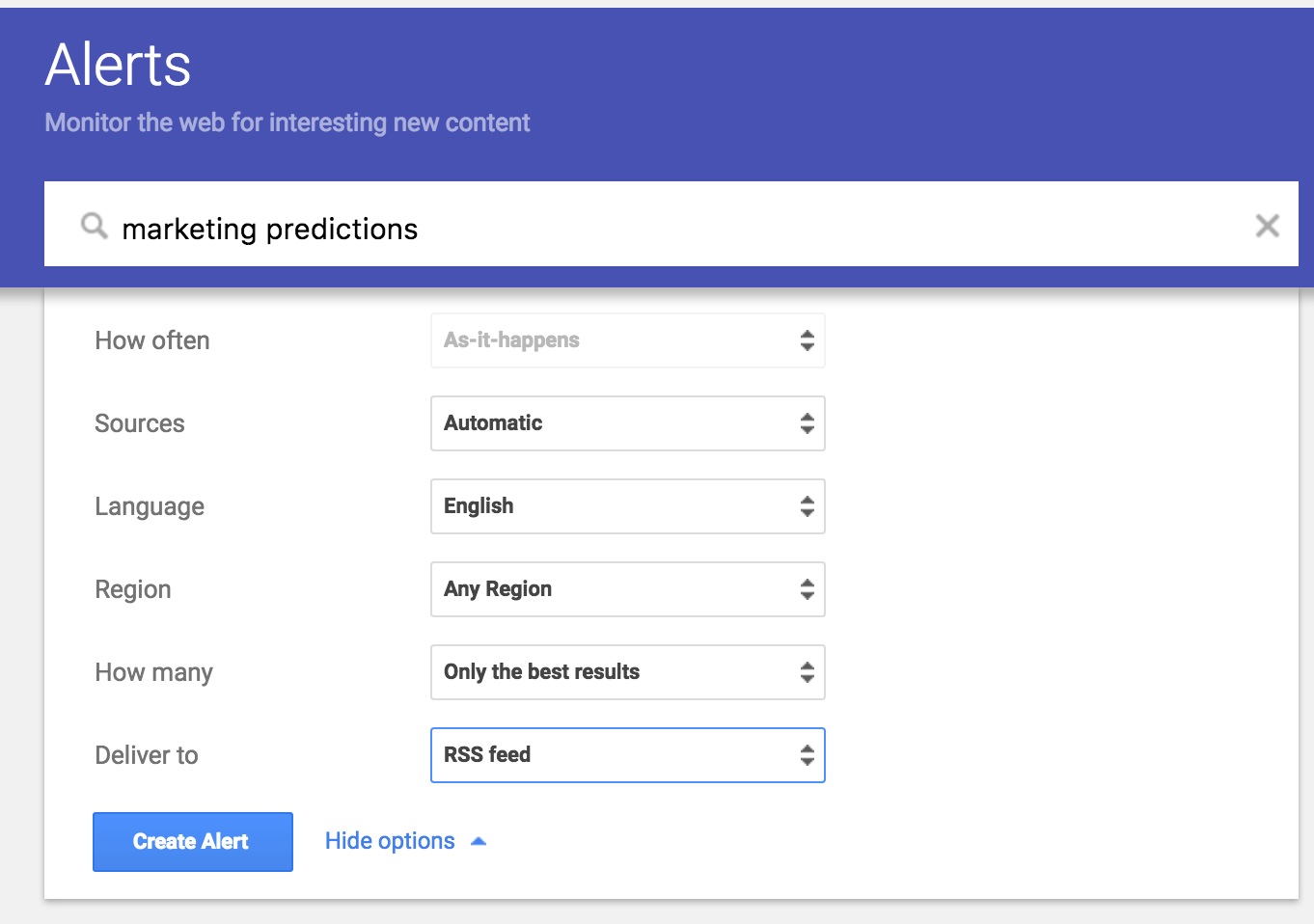 Other websites also share startup, first-mover advantage and technology related stories, like Venture Beat, Mashable startups section and many others. You can customize your reading, based on your locality (Techinasia is a good read for Asian entrepreneurs) and create your favorites list, for helping you become amongst the best first movers in the industry.
I've also shared a few tools to stay on the top of the latest happenings in your industry here which should definitely help in your quest for your first-mover advantage.
While reading articles, if you find any promising new platform that could help you become one of those first movers and reach your target audience, then…
Jump right on!
You found a promising opportunity for first-mover advantage.
Now, create a new business model or strategy to achieve that first-mover advantage into place. Execute it, right away, especially if executing it seems difficult.
In the rush, don't forget to document your marketing strategy for achieving this first-mover advantage. As I've already mentioned in my content marketing stats article, you might end up improvising, if you don't write your strategy or new business model down. It will enforce accountability and help you to clearly evaluate your performance.
Let me show you a few specific examples, where a marketer observed a trend and immediately utilized it to gain first-mover advantage.
1. KISSMetrics and Quick Sprout publishing infographics
I learned about infographics through an article about Mint.com. They were releasing infographics on financial subjects. But, infographics weren't really a thing in the marketing niche and I realized that visual content was going to be big. So, I quickly hired designers from Dribbble and asked them to create infographics at $600 per piece.
From 2010 to 2012, my team published 47 infographics at KISSMetrics. And, they generated 2,512,596 visitors and 41,142 backlinks (from 3,741 unique domains).
Those are exceptional results, proving the power of first-mover advantage.
At Quick Sprout, I published an infographic every Friday. While the results weren't as brilliant, every infographic generated 41,487 visitors and 469 backlinks, from 38 unique domains. I saw an uptick in the Quick Sprout brand in search engine rankings, also. People saw the logo of the blog on the infographic and it led to more mentions of my brand.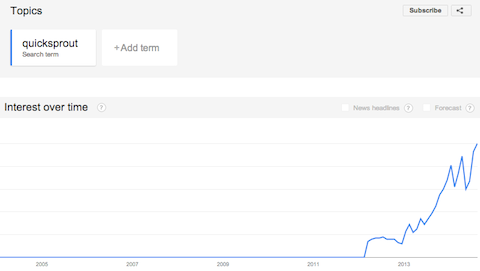 In the following years, I kept publishing more infographics. I continuously improved the quality. But, the results kept declining, because everyone had seen the trend and started publishing infographics.
Suppose you're a webmaster and receive an email from a blogger who wants to publish a shiny infographic on your site. The first few times, you might feel excited and even privileged, because someone else is giving you an elegant graphic to publish for free.
Eventually, though, the novelty factor will wear off, as it does for the inventions of all first movers, and you'll realize that infographics are just another  heavily used link-building tactic.
And, this is what has happened:
Infographics became commonplace for webmasters. Their consumption by readers has also decreased over time.
The Google Trends chart below shows how the search engine rankings for the term "infographic" started rising in May 2010. Then, they peaked at around October 2013 and have been falling ever since.
Infographics are still a lesser used strategy in niches and business models other than marketing. So, you can give them a shot and compare the results with your usual blog posts.
2. Outreach email templates
I regularly share email scripts with my blog posts. If you dig through the older posts at Quick Sprout, you'll find that the email templates that I shared were more generic, and not the type of thing you'd ever receive from any genuine first movers. For example, look at the backlink request template that I shared back in 2012.
This isn't a very personal email. It has that marketing vibe. And, probably, it won't be as successful (I used to get 6% to 7% of website owners to link).
Why?
Many readers of the blog post would have used the template as it is. When a webmaster sees the same pitch multiple times, then he can easily determine that he's being targeted and feel used. So, such emails will immediately get pushed to the trash.
Marketers have realized that email is a great way to promote content. And, there are so many tools that have streamlined the outreach process. So, receiving these promotional emails is almost like a daily chore for an average webmaster.
The process of outreach has now changed, requiring a more personal and authentic tone. The likes of which can be achieved organically when you have first-mover advantage.
Relationship building is center stage for outreach first movers and marketers even delay asking for links. Instead, they reach out with friendly and value-added emails.
The BFF commenting technique, by Michael Pozdnev is a great example. He shows concern about the bloggers and sends genuinely helpful messages, proving that first movers can be successful by simply utilizing psychology, rather advanced technological changes.
By sending targeted emails, he's been able to get an amazing open rate and considerable replies.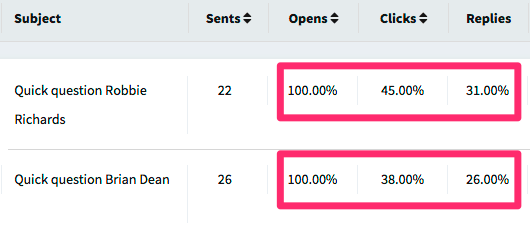 Now you know that traditional outreach emails aren't as effective, and they certainly aren't the method of instinctive first movers. Even when you see a new template on a popular blog, avoid using it. Because it's not personal. And, the same script is going to be copied by a few lazy marketers in their large-scale outreach campaign.
In this context then, first-mover advantage can apply to new approaches to email outreach content. Be fresh and unique. Tell your target customer something they've never heard before. Be one of those first movers who can make it personal, specific and groundbreaking.
It's okay if you aren't the first. Adopt 'it' as soon as you find it
Did you just see a first movers post that went viral in another niche? Or, did you just find out about a platform's tremendous pace of user adoption?
Then, make like one of those first movers and get on board NOW.
Such a first-mover advantage business model will work effectively, before more case studies are published and tools are developed for making the execution easy. You might not have first-mover advantage but you can still utilize the strategy while it's fresh.
Let me share a couple of examples where marketers who weren't first movers, still adopted the hot business model of another company with first-mover advantage.
David McSweeney, from Ahrefs, observed the viral success of the Coke infographic at The Renegade Pharmacist. The post got picked up by major media websites and got shared widely on Facebook.
So, he adopted the trend from these first movers on his website and created an infographic on Irn-Bru. He might not have had enjoyed first-mover advantage but the post went viral and received over 100,000 visitors within 48 hours. And, he also got mentioned by major media websites.

David found out that the media always runs to a subject while it's hot. They even tend to have a new flavor for celebrating first movers and fresh trends, every month. For example, he found a lot of posts on 'spiders,' during September.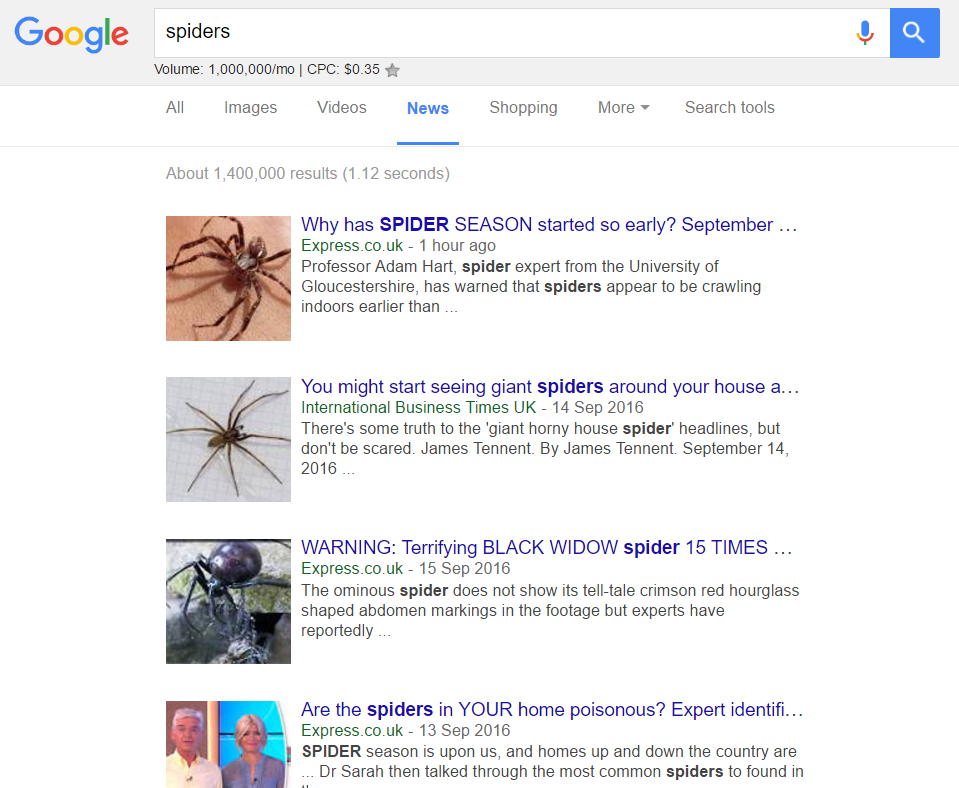 Maps are a trending form of content, right now and getting picked up massively by huge media websites. Look at the Google News results for the keywords "this map shows," below. Instead of infographics, why not experiment with this form of visual content?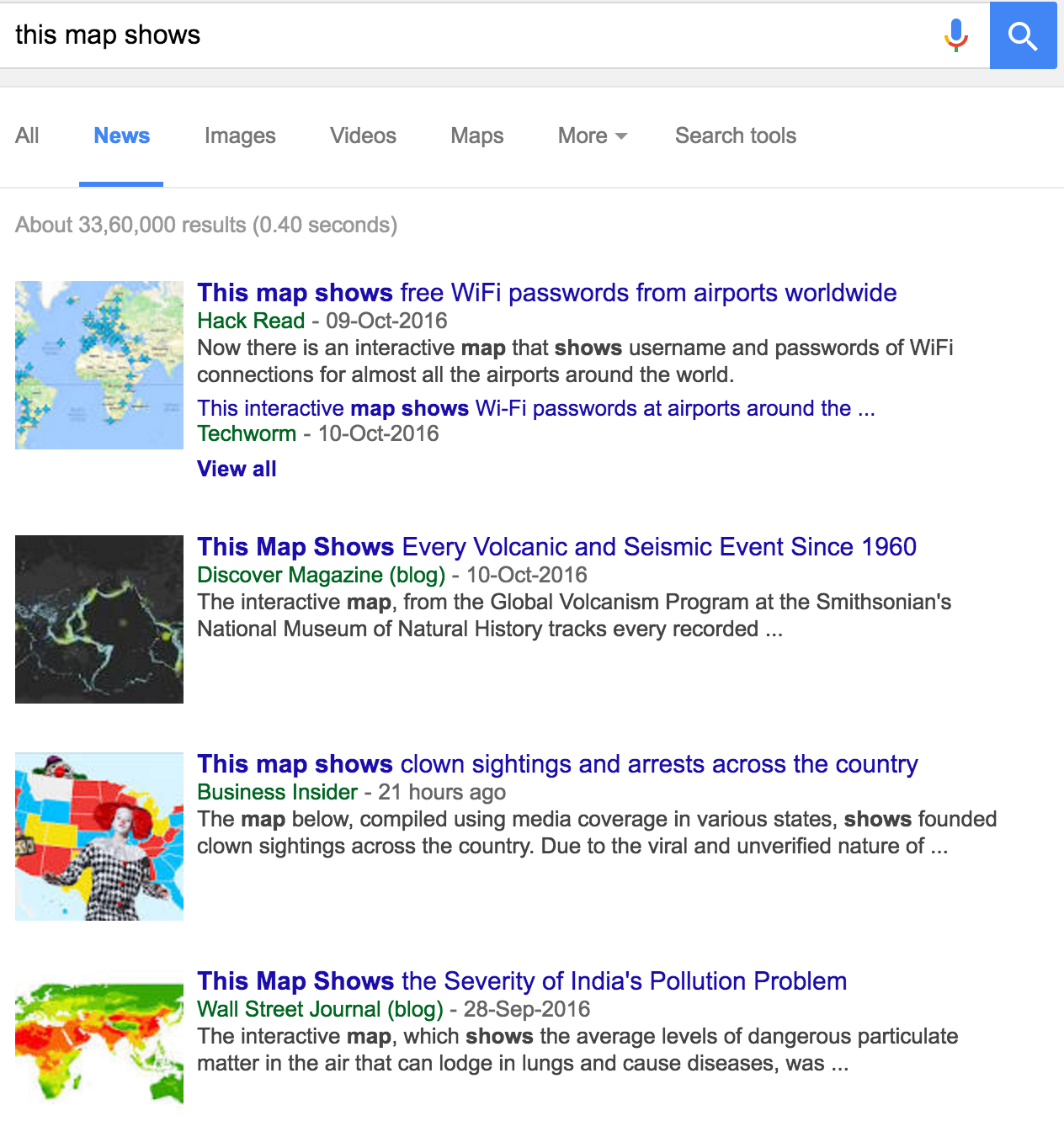 My second example of a identification of first movers is from the great Gary Vaynerchuk.
Snapchat isn't your typical social media platform. And, in 2013, they came up with a feature-
"Stories," that required users to move away from the main screen. Gary criticized the feature at Le Web, in front of a live audience, saying that though Snapchat were first movers with the idea, that it was asking a lot from the user.
But, Gary saw the feature become immensely popular. Soon, data revealed that it was their most popular feature. And, Gary published a post accepting his mistake. Indeed, in 2016, Gary became serious about Snapchat and shared his 5 secrets for the platform.
If a huge personality like Gary can accept his mistake publicly, I think that you should also move your ego aside.  Make sure that you bounce back, as soon as you realize that you've committed a mistake.
Conclusion
Webinars, live video, tools and data-backed marketing.
I've written about each of the above first-mover advantage marketing tactics and told you that they are underutilized.
I've tried to outline how you can find untapped channels, with case studies and actionable strategies, in this article so that you stand a chance of gaining first-mover advantage. But, the caveat is that it isn't an exact science.
Once you see a new marketing strategy or platform – don't procrastinate before experimenting with it. Once it's execution becomes easier, other marketers will jump and make the strategy easier.
Have you had success with implementing a new marketing strategy and procuring first-mover advantage? What's your experience with first-mover advantage?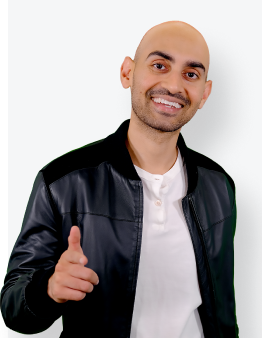 See How My Agency Can Drive More Traffic to Your Website
SEO - unlock more SEO traffic. See real results.
Content Marketing - our team creates epic content that will get shared, get links, and attract traffic.
Paid Media - effective paid strategies with clear ROI.
Are You Using Google Ads? Try Our FREE Ads Grader!
Stop wasting money and unlock the hidden potential of your advertising.
Discover the power of intentional advertising.
Reach your ideal target audience.
Maximize ad spend efficiency.