Whether you're a product or service-based business, it's never too early to start planning your holiday promotions. After all, the holidays are a key time for you to boost your revenue and grow your business before the year's out, so it's crucial you take advantage of the opportunity.
Do you really need a seasonal promotion if you sell services, though? Absolutely. See, while many customers are looking for ways to save money on products as the holiday season approaches, that's not all they're thinking about. In fact, the run-up to the holidays is a perfect time for any service-based business to find customers and start the new year on a profitable note.
Below, I'll walk you through why service businesses need holiday promotions, and together we'll explore how any service business can run a holiday promotion over the winter period.
Why Service-Based Businesses Need Holiday Promotions
Before we get started, you might be wondering: Do holiday promotions work for service-based businesses? Absolutely. Here are the two main reasons why.
Firstly, not everyone wants a product for Christmas. Some people may prefer an experience, such as cooking lessons. Service-based businesses have just as much to offer during the holidays as product retailers.
Secondly, service-based businesses aren't all that different from product-based businesses. You're still trying to make money by selling something to a target demographic. Holiday promotions are simply another marketing tool to help you reach this goal.
8 Ways to Run Holiday Promotions for Service-Based Businesses
It's always worth giving seasonal promotions a shot. Let me walk you through eight ways you might run your own marketing campaigns over the holidays.
1. Partner With Other Businesses
To be clear, I'm not talking about partnering with direct competitors! After all, you don't want to risk losing customers to a rival.
What I mean is teaming up with a complementary business.
These companies usually have a similar (but not identical) target audience. Although they operate in a different niche, they create a similar impression to your company. Together, you can create something valuable and awesome for your customers.
Here's a cool example from Uber.
Uber launched a "Holiday Shop" for on-demand pumpkins, which means customers in the LA area can order pumpkins for Halloween decorations:
Why does this work? Well, if you're a service business like Uber, you're not just promoting local pumpkin farms. You're showcasing your commitment to delivering the local services your customers want when they need them.
Consider partnering with local retail stores to put your company in the spotlight this holiday season.
2. Offer a New Seasonal Service
Are you thinking about expanding your business and offering a new service? Hold off until the holiday season. Not only does this help spark renewed interest with your existing customers, but it helps you attract new customers at a time when they're more inclined to spend money.
Don't limit yourself to strictly "holiday" themed services, either. Think about what services your customers need and figure out how you can put a seasonal twist on them.
Not planning on introducing new services this holiday season? Just put a holiday spin on your existing services to make them "feel" new.
For example, From the Hip Photo, Colorado-based photographers, offer Christmas-themed sessions. There's nothing new about the service offered, but it has a unique festive spin: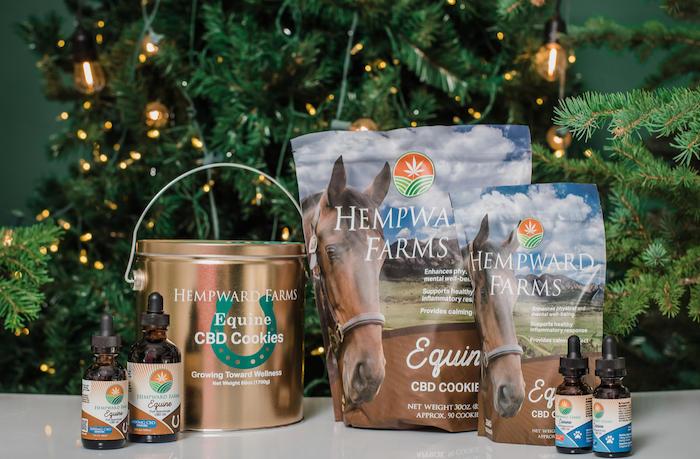 Notice how this photo is a brand partnership, too, in case you're looking for more ideas!
3. Create Gift Bundles
Service-based businesses can offer gift bundles just like product-based businesses.
For example, if you're a pest control company, you might put together a package with some basic pest control supplies and tips on how to spot common house pests. Or, if you're a hairdresser, you could offer some free product samples, inexpensive hair accessories like clips, and maybe a brochure setting out your services.
What you offer depends on your budget, though. For example, Salon West, a hair salon in NY, offers a discounted blow-dry package as a gift idea:
This is a great gift bundle idea because clients can experience your service for themselves. If they're happy, then congrats, you'll have a new loyal customer!
If you can't afford to offer a discounted service, though, then don't worry. Simply stick with cost-effective items your customer base is most likely to value.
4. Offer an Early Bird Sale
An "early bird sale" is a discount companies offer to people who sign up for an event a few weeks or months in advance.
Why do they work? Well, customers feel like they're getting a bargain. From a business perspective, early bird sales help you plan your event in advance so you have a firmer idea of attendee numbers and projected revenue.
It's easy to run an early bird sale. A few months (or weeks, depending on the timeline) before your event, offer tickets at a discounted rate. The discount depends on two things: what's affordable for your business and how much your competitors are offering for similar events.
Also, ensure you promote your discount so people know about it. Send out newsletters and advertise on your social media profiles. Build some buzz around your event.
5. Host a Themed Contest
Get into the holiday spirit with a themed contest or giveaway. There are so many ways you can run a seasonal contest, but here are some suggestions for running your first campaign:
Run a contest on social media. To enter, followers must tag a friend, like your post, or engage with your content in some other way.
Offer prizes like gift vouchers that winners can use themselves or gift to others.
Use bold, holiday-themed colors and images to draw attention to your contest.
Share exclusive contests or giveaways with subscribers or loyal customers.
Run a "countdown to Christmas" giveaway with different prizes each day.
Explore some ideas and see which one resonates.
6. Partner With a Charity
Why is charitable giving great for business? Well, it helps to promote your brand image for one thing, especially if you're a local business partnering with a nearby charity.
To get this holiday promotion right, ensure the charity ties in with your company in some way. For example, if you run a gym, partner with a local health charity. If you're a gardener, partner with a green charity, and so on.
Reach out to charities early to set up a partnership, and don't forget to promote your efforts on social media and your website.
7. Share Free Resources
You're a knowledgeable professional. Why not turn some of this knowledge into a free resource your audience can benefit from?
It's the season of giving, after all, and showing off your industry experience might be the nudge someone needs to hire your services.
For example, if you're a family law firm, offer a free guide to dispute resolution during the holidays to anyone subscribed to your newsletter. Not only could you get new subscribers, which is a huge bonus, but you might encourage people to choose your firm if they have marital problems.
Once you share this knowledge, you can retarget your customers with some remarketing ads, which can be a way to repurpose content for budget-friendly marketing.
8. Partner With Influencers
Yes, really.
Sure, influencers often endorse products. However, there's no reason you can't reach out to influencers who can promote your services instead.
The best influencers are storytellers. They help spread your company message, and they can promote your services to prospective customers.
Most importantly, the best influencers sell experiences. For example, they can walk your audience through a day at your salon or showcase the great work you did on their lawn. No matter what service you offer, it's worth considering a seasonal influencer partnership.
Where you find influencers depends on your business and where you plan on running a holiday campaign.
For example, you might check out popular influencers through an influencer marketplace, or you could search hashtags on Instagram to find niche influencers who might be interested in testing your services.
If you're a local-run business, you could also seek out local influencers to build a sense of community and foster trust in your brand.
Here's an example of a local blogger promoting the Flashfood App, which helps people reduce food waste. This type of promotion could work great during the holidays because it might show people how to enjoy the festive season while minimizing their environmental impact:
How to Run Your Holiday Promotions
OK, so those are some holiday promotions you might run for your service-based business. How do you choose the right promotion, though, and how do you manage the campaigns you do launch? Here are some tips to help you stay on the right track.
Always have a clear goal in mind. For example, maybe you have an underperforming service you're trying to boost. The clearer the goal, the easier it is to choose the right holiday promotion.
Know what your customers want and figure out how you can deliver through a seasonal promotion. Analyze your existing customer base before launching any campaign.
Check out the competition. Think about what successful promotions other businesses in your niche ran in the past. What can you learn from their strategy?
Plan your holiday promotions in advance, if possible. The earlier you start, the more time you'll have to build hype around your brand and the promotions on offer.
While there's no single key to holiday promotion success, these tips can hopefully help you create a profitable campaign.
Holiday Promotions: Frequently Asked Questions
Hopefully, those holiday promotion ideas resonate with your business. Here's a quick summary of everything I covered so you can refer back if you need a little extra guidance.
Should I run holiday promotions?
Sure! The holidays are a great opportunity to showcase your brand's creativity, reinforce your unique selling points, and ensure your customers feel valued. If you're a service-based small business, it's always worth considering a holiday promotion of some kind.
What holiday promotions should I run?
Promotional ideas include rewarding your most loyal customers with some extra discounts, running shopping events, giving out free guides, and offering new seasonal services.
Where do I advertise my promotions?
You can advertise your holiday promotions just about anywhere, whether it's on your website or social media channels. Just think about your audience demographics to figure out where you'll get the most exposure. For example, an older demographic may be less likely to find your ads on TikTok, and so on.
How do I track the success of my holiday promotions?
It depends on which promotions you run and which platforms you use to market your offerings, but you can generally rely on social media metrics and Google Analytics performance for a good starting point.
Holiday Promotions Conclusion
Holiday promotions allow service-based businesses to tap into what the season is all about: giving. Ideally, don't leave it until the last minute to develop your marketing strategy, though.
Begin crafting those all-important promotional emails now, and start scheduling seasonal content now for your social media channels.
That said, it's never too late to start planning for holiday marketing. If you're feeling overwhelmed by what's involved, or if you're unsure how to keep sales high after the holiday season is over, don't forget to check out my business consulting services to see how I can help you.
Have you run any holiday promotions before?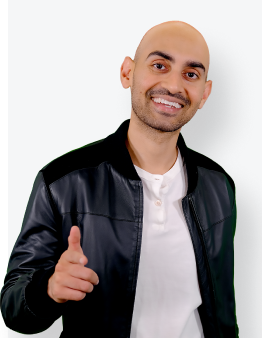 See How My Agency Can Drive More Traffic to Your Website
SEO - unlock more SEO traffic. See real results.
Content Marketing - our team creates epic content that will get shared, get links, and attract traffic.
Paid Media - effective paid strategies with clear ROI.