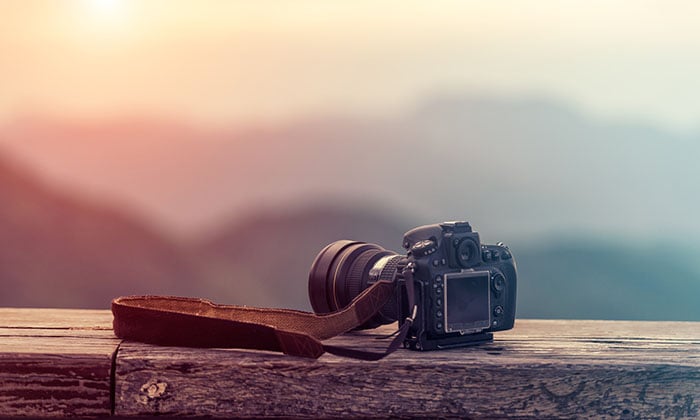 There are countless marketing tactics to attract new customers.
But content marketing has quickly become a widely accepted tactic with nearly 90% of marketers using it for acquisition and engagement.
For those companies already using content marketing, over 75% have increased their budgets for sourcing and producing content.
According to Smart Insights, there are over 500 hours of content uploaded to YouTube and nearly 2,500 WordPress posts published every minute.
More than half the marketers out there are creating at least one piece of content every day.
That's a lot of content.
But smart marketers know it has less to do with quantity and more to do with quality.
Consistency is a crucial part of content marketing, but if you're consistently putting out low-value content, you'll struggle to see positive results.
Creating content is one thing.
Creating content that consistently performs and works as marketing is a whole other story.
It takes a certain kind of content marketer to bring that together.
Here are the qualities of the most successful content marketers.
Ambitious desire
There are two kinds of content marketers pushing content onto the web.
There are those who see content marketing as a daily chore — with tasks to be completed by the end of the day from a laundry list of tick boxes.
Then there are those who are driven by the desire to create the best content for any given topic.
Desire burns in them to become a content marketing champion, bent on positioning their organizations as the thought leaders on a given subject.
Nothing will stop them from consistently rising to be the best resource and solution for customers and prospects.
The desire to win leads to ambition.
The most successful content marketers have a desire to win and they refuse to settle for "just writing content."
They don't want to only be better than a handful of competitors. They want to be better than everyone currently competing for the attention of that customer or prospect.
Here's a prime example: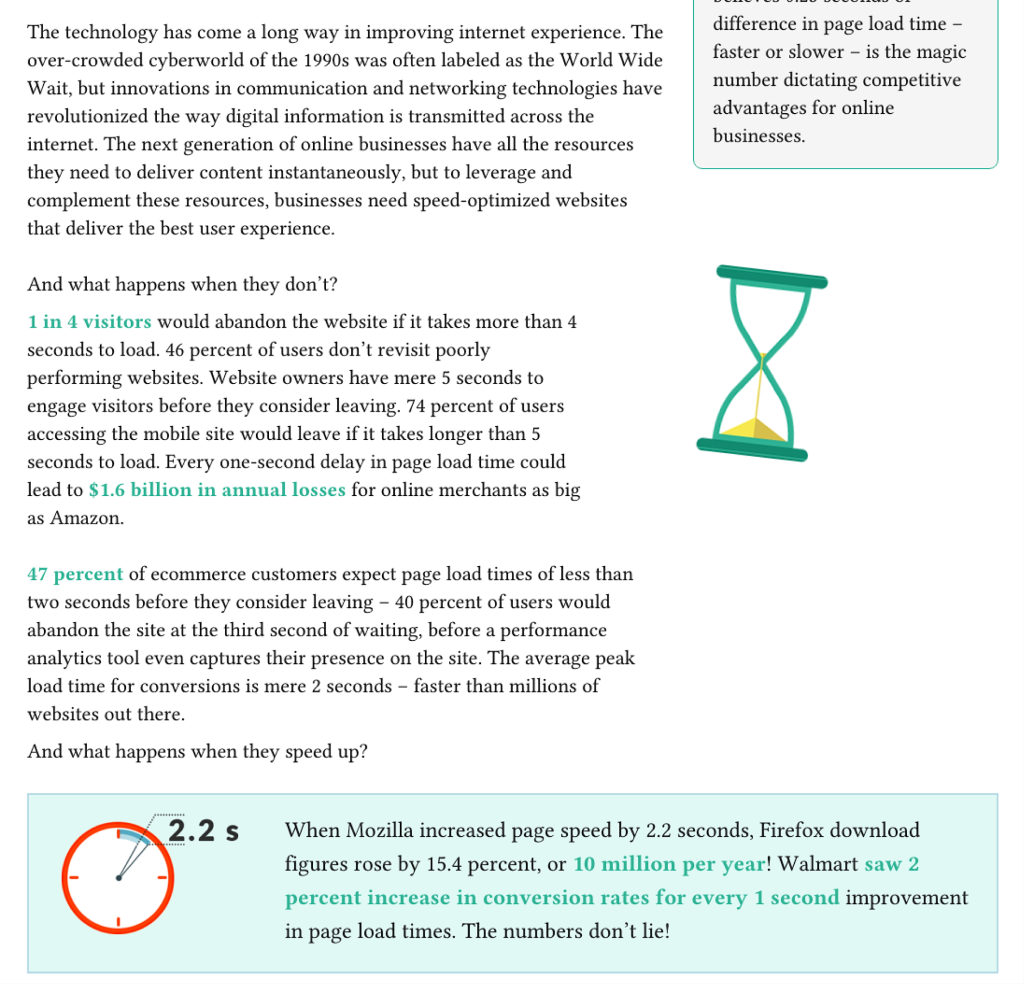 Content marketers know that long-form content performs better than all other types of content and it consistently ranks higher.
While a lot of marketers have written at length about page speed, Kinsta desired to be better. When everyone else wrote long content, they produced a 10,700-word resource guide.
That's the kind of effort and ambition that will make you rise to the top.
Laser Focused
In order to stand out in any industry, a content marketer has to rise above the noise.
And there's a lot of it out there.
With tens of thousands of pieces of content rolling out every minute, you can't afford to be a generalist.
There's no room in your market for a content creator talking about whatever they think might be relevant in order to fill the editorial calendar.
You need to create specialized content with a purpose.
Content with no direction is why only about 42% of B2B marketers feel their organization's marketing is effective.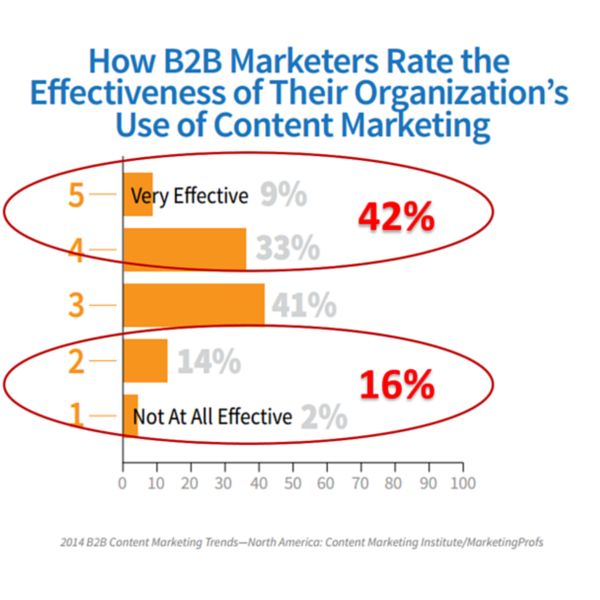 Every content marketer should strive to create the leading trade publication in their industry. That's how you become the expert.
Not by assumption, but by understanding your audience and focusing on the content they need and want.
Because if you're writing content for everybody, you're writing content for nobody.
To get laser focused, you need to listen to your audience. Their needs aren't just embedded in customer service submissions. They live in dialogue and questions often overlooked by all but the most watchful content marketers.
For example, Zapier created a guide to Google Hangouts.
That post quickly became one of their most popular posts. It was born from overhearing a customer asking how to fix video quality during a buggy hang-out session.
A successful content marketer is a listener, using what they learn to focus the organization's content strategy.
Value focused
You can start to see how these qualities tie into one another at this point.
An ambitious content marketer who's driven by the desire to create the best content — who focuses on the needs of the customer — is going to consistently produce some amazing content.
At least that's the plan.
A good content marketer also needs to be value focused and have an eye for quality. They're not just listening to identify the pain points of the audience, though.
That top content marketer is empathetic, putting themselves in the shoes of the audience and truly understanding their needs.
Research has proven that the audience's perspective is what drives the success of your content strategy.
Data compiled by Dragon Search in 2012 showed that 61% of consumer purchase decisions were influenced by custom content.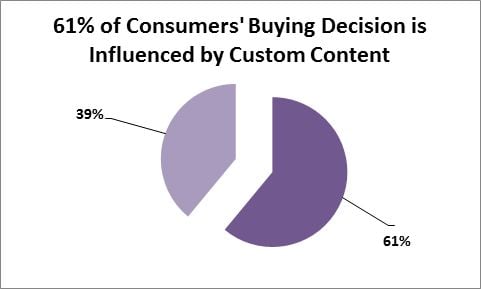 Jump ahead to this year. AdWeek shared research data from Time, Inc. (People Magazine, Time Magazine, and Sports Illustrated) that 90% of consumers prefer custom content from the brands they follow.
That's a huge jump.
In the same study, 92% of respondents feel that brands are able to add more value to content when they're topical experts.
When there's real value to the content, it keeps them coming back and it wins the trust of the audience. 
Two out of three consumers have more trust in valuable custom content over brand advertising.
When I create content, I focus on the value. If there's a lot of value to be shared, I go for the super-long-form post so nothing is left out.
Like my guide to online marketing.
Or my guide to building your personal brand.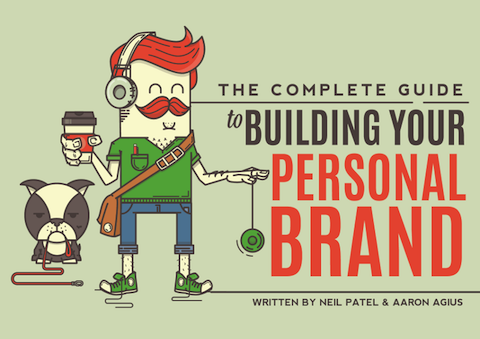 These are the types of guides that may have cost upwards of $30,000 to produce, but they're given away for free because they provide tremendous value to my audience.
One of the best habits you can develop as a content marketer is to ask yourself multiple times from ideation through completion: Does this content provide value?
Look at the content through the lens of your audience, from their perspective.
The best content:
Teaches something
Enlightens the reader
Entertains the audience
Provides actionable takeaways
Inspires change
Encourages the reader to share
Good content is not an advertisement.
It's a means to connect with your audience, provide value, show that you value their time, and proves your desire to delight the customer and leave them satisfied.
Creativity and imagination
If content were about quantity, every company would turn into a content factory and easily find success.
Anyone who recalls the search algorithm updates that shut down the content mills and content factories will remember how well that went.
Ideas are the products of the imagination, so the most successful content marketers position themselves (and their organizations) as idea factories.
They aim to create better content that's creative and imaginative, using storytelling elements that leave a lasting impact on the customer as well as the industry.
That's how a local business in Virginia, River Pools and Spas, rose to become a major information resource in the swimming pool industry.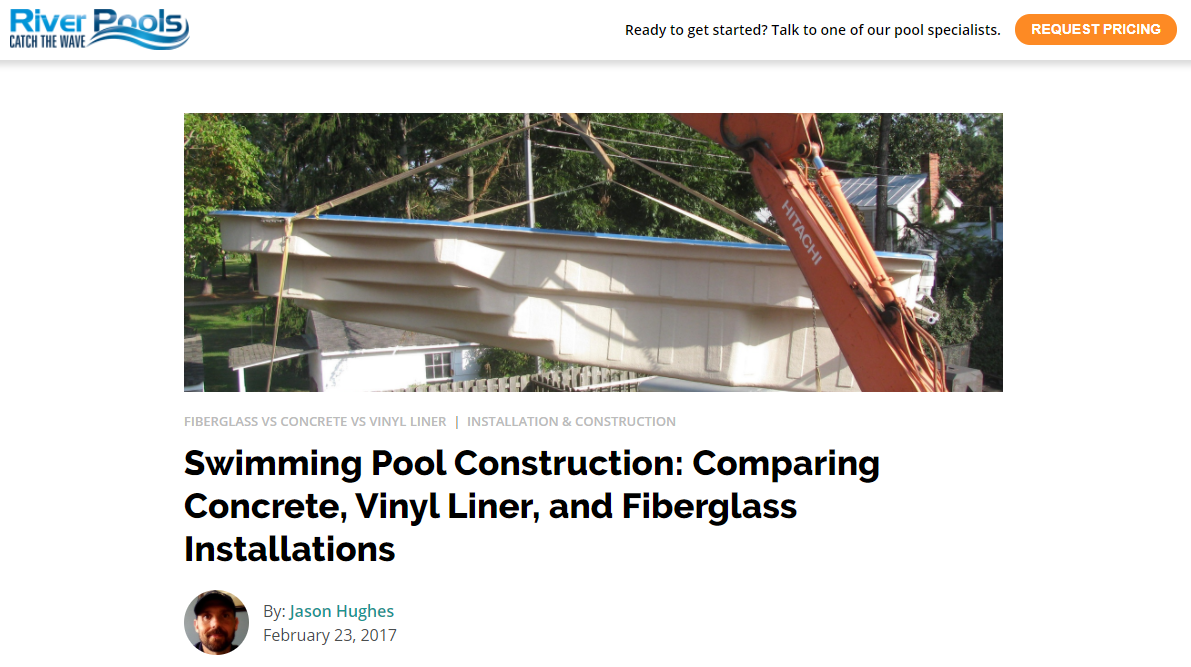 By focusing on the quality of the content, the company was able to use metrics to show over $2 million in sales.
This occurred with only eight articles on its blog, which generated nearly 250,000 page views and just under 2,500 backlinks.
Don't just aim to create content. Get creative and find new ways to deliver that content to your audience.
This way you're not just sharing valuable content, you're presenting it in more ways that are likely to capture the attention of your audience.
For example, an infographic on Copyblogger, "22 Ways to Create Compelling Content When You Don't Have a Clue," provides simple and effective tips to use the power of imagery to communicate your target message.
Rather than simply writing that post in a traditional list format, Brian Clark got creative and used imagery to sell the information he was sharing in the content.
Deeply analytical
The top challenges for content marketers continue to pop up like recurring bad dreams. For B2B marketers, this includes the struggle to:
Produce engaging content (60%)
Measure the effectiveness of content (57%)
Measure the return of content marketing (52%)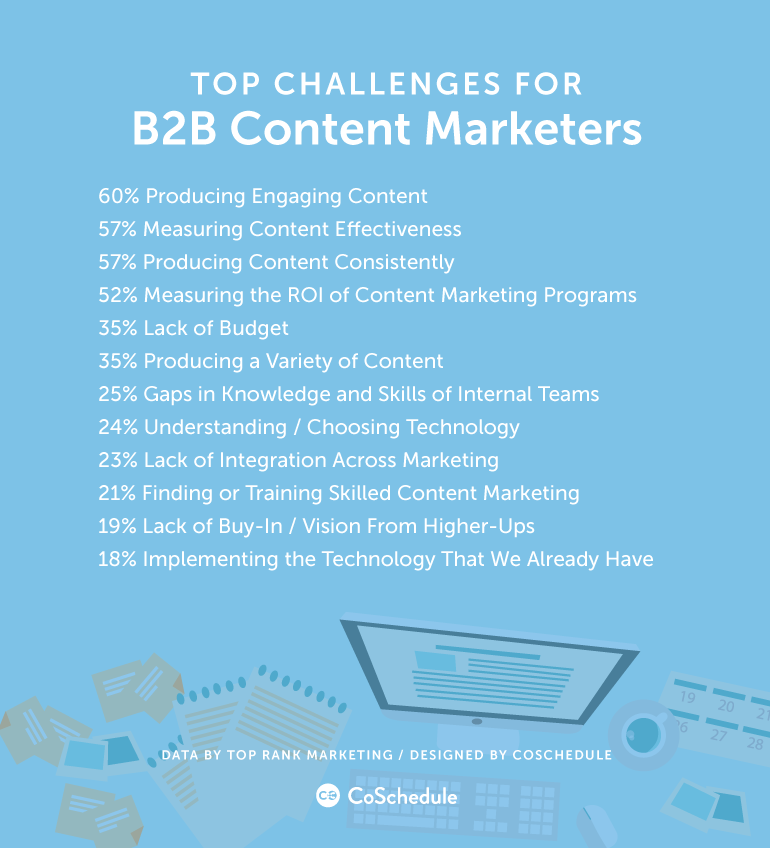 The most successful content marketers recognize that everything they do must be driven by data.
It can be time-consuming, but the payoff is worth it.
You have to rely on customer and engagement data in order to not only define what kind of content to produce but also to determine how effective your content marketing efforts are.
Arby's relies on engagement metrics to keep tabs on which channels are most important to their audience.
Kohl's takes a similar approach in analyzing customer engagement to create focused, customized content that's more likely to move the prospective customer through the sales funnel.
Unfortunately, another study from Smart Insights shows that some 51% of content marketers either neglect to measure ROI or are struggling to do so.
When you're not measuring the effectiveness of your content, you have no idea what's working and what isn't.
There's zero insight into what you should do next.
Did you know that roughly 60% of marketers re-use content anywhere from two to five times as part of their strategy?
This approach to generating "snackable" content saves valuable time and resources as well as money because they're repurposing the content they know is performing well.
Those data-focused content marketers can take a blog post that thousands of people have visited (and shared) and repurpose it into a video, an infographic, or a podcast.
Or they could take the top-performing blogs on a specific topic and combine them into a high-performance lead magnet.
If you're not measuring the success of your content marketing and making data-driven decisions, you'd never be able to do that.
Success comes from having both a creative and scientific mindset that embraces data.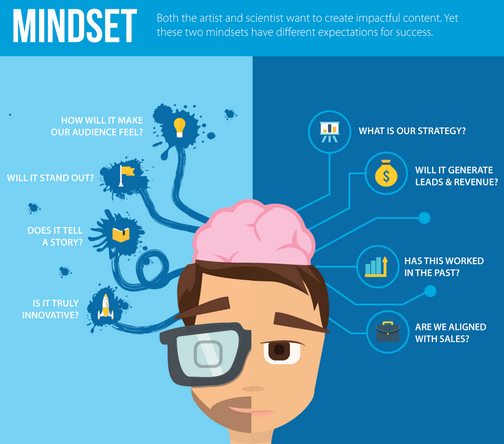 You have to know which content marketing metrics to track, and how to read those numbers to consistently drive growth.
Being highly organized
According to MarketingProfs and CMI, 73% of B2C marketers expect to create more content this year than in previous years.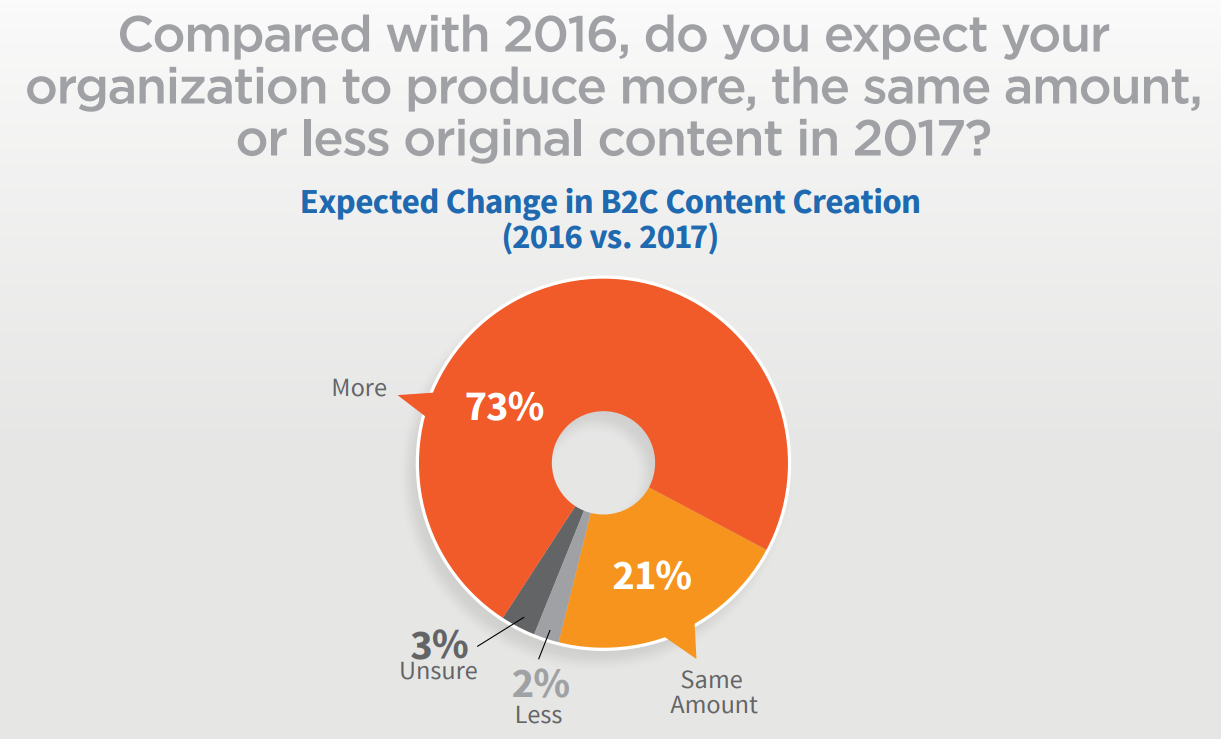 While that's great news, with more content comes more opportunity to make mistakes and miss out on content opportunities.
You need more than a documented content marketing strategy. You also need to be organized.
That means:
Knowing who is producing content
Actively listening for content opportunities
Tracking engagement metrics to adjust your strategy and editorial calendar
Maintaining an editorial calendar
Monitoring the content production process step-by-step to eliminate bottlenecks
The most successful content marketers are highly organized.
They know how to curate content as well as lean on employees, customers, partners, and even freelancers to produce valuable content.
Organization isn't just limited to managing content, though.
It's about planning how to use content and keeping it organized to match the buyer's journey, so you can more effectively measure the ROI of each piece.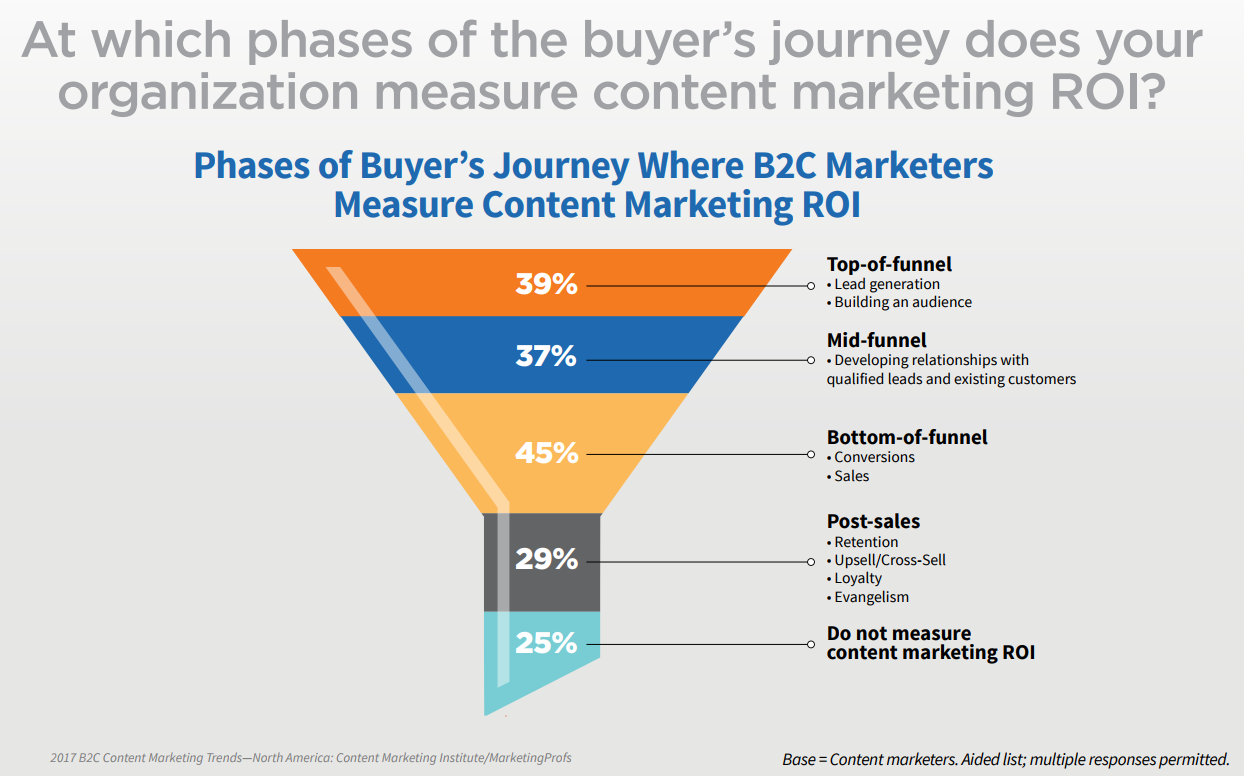 Beyond organizing content to match the needs of the customer in their journey, the organized content marketer can more effectively manage content distribution across all the channels where their customers spend the most time.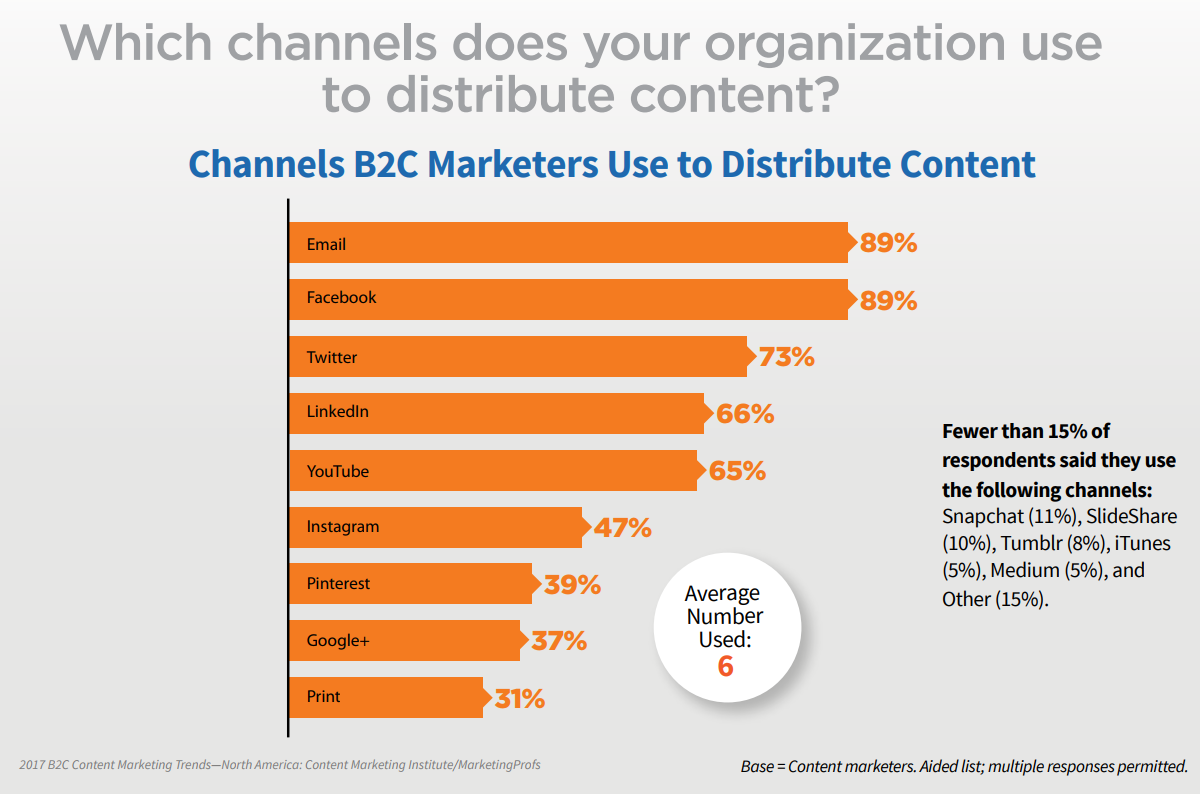 That also means keeping to the documented content strategy across all the forms of content marketing your organization plans to use.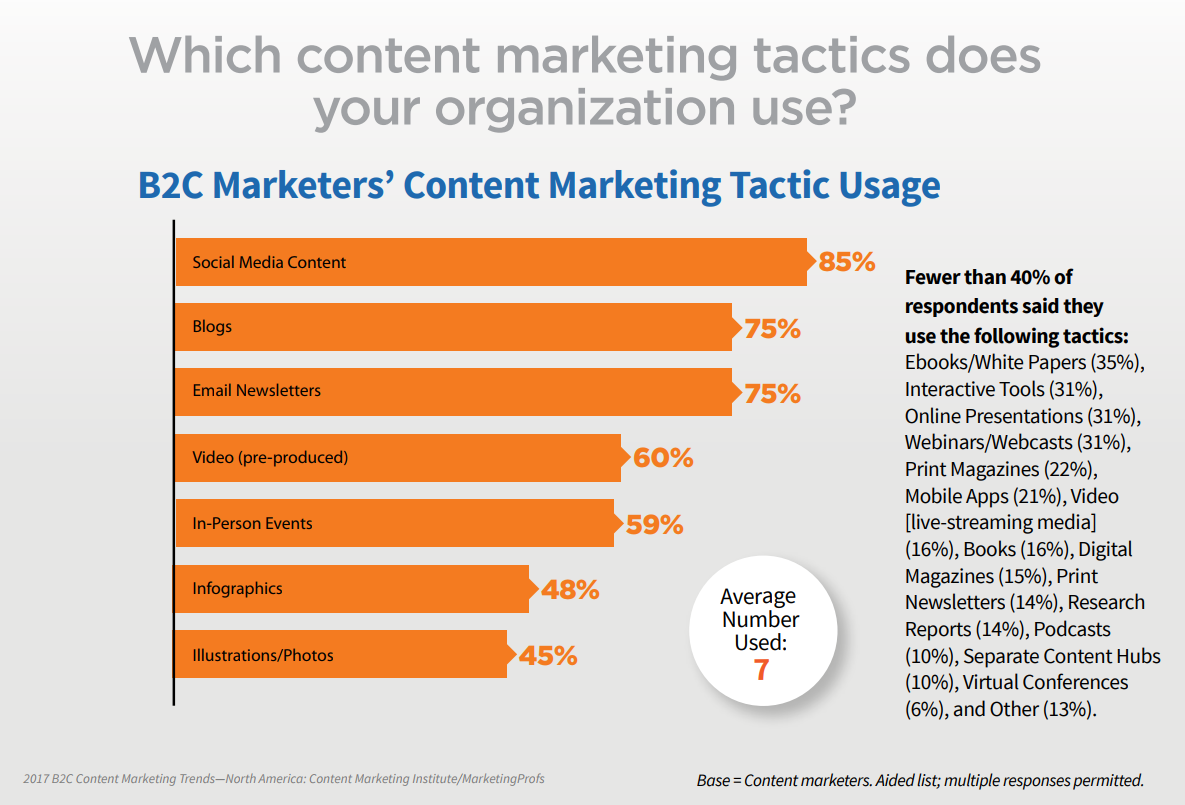 If you're not an organized content marketer, you're just throwing together content on a whim, with no goal in mind and no proper plan for distribution.
The ability to tell a story
Of course, you can't just write anything and expect it to be valuable to your audience, even if the data shows it's a topic they want.
A great content marketer isn't just churning out social posts, blog posts, and YouTube clips.
Truly effective content marketing is about storytelling. Because people love stories.
It's why Tim Ferriss kills it with his blog.
Storytelling is why movies captivate us.
And great storytelling is how Kevin Spacey held the audience captive during his 2014 Content Marketing World presentation.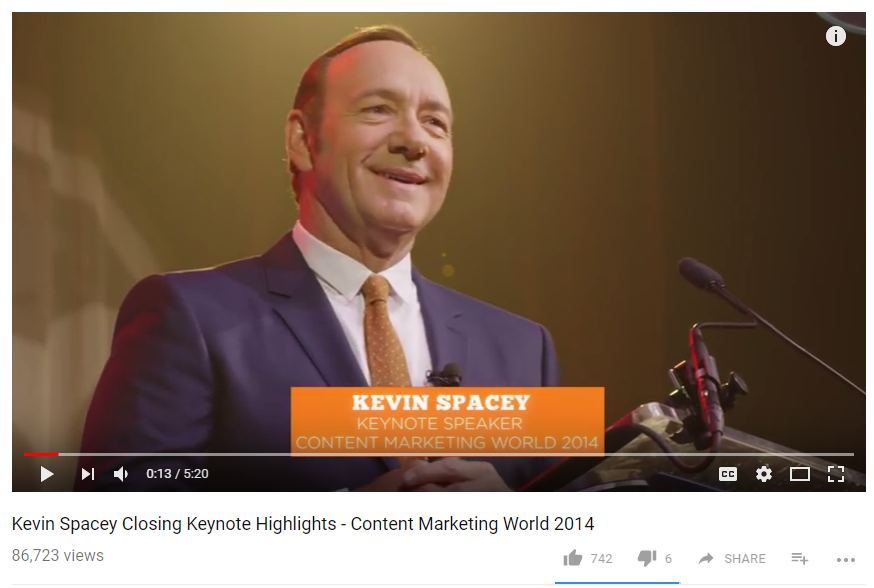 The richness of the story and the authenticity of your voice will create enthusiasm and trust in your audience. It will move them to action.
It's why so many brands are cleverly working storytelling into their advertising, like the Volkswagen commercial for the 2011 Super Bowl, featuring a wee Darth Vader practicing his force powers around the house.
Stories help the audience make a personal connection, which is vital to engagement.
Your customers don't want to read textbook copy.
They won't engage with abstract text that doesn't speak to them.
They want stories they can relate to, stories that evoke empathy and emotion — like this example from Vokra about animal rescue, as told from the perspective of a cat named Mr. Bungo.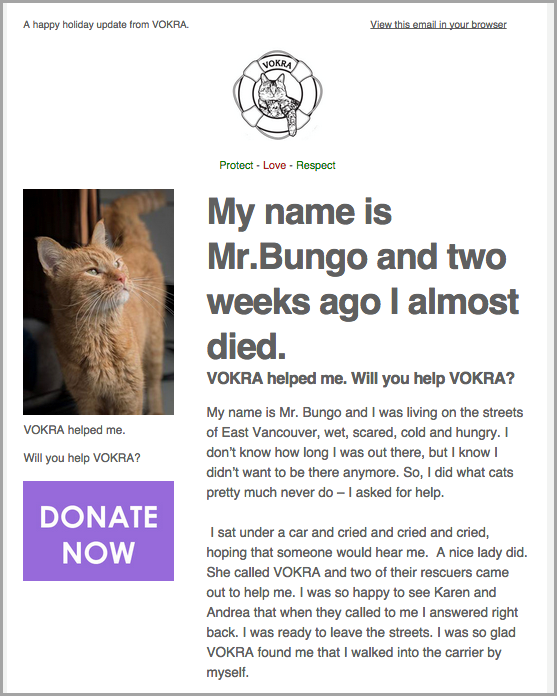 Another great example of storytelling with content is the miniseries that's a "short" — the mini biography of Elon Musk entitled, "The World's Raddest Man" by Tim Urban of Wait But Why.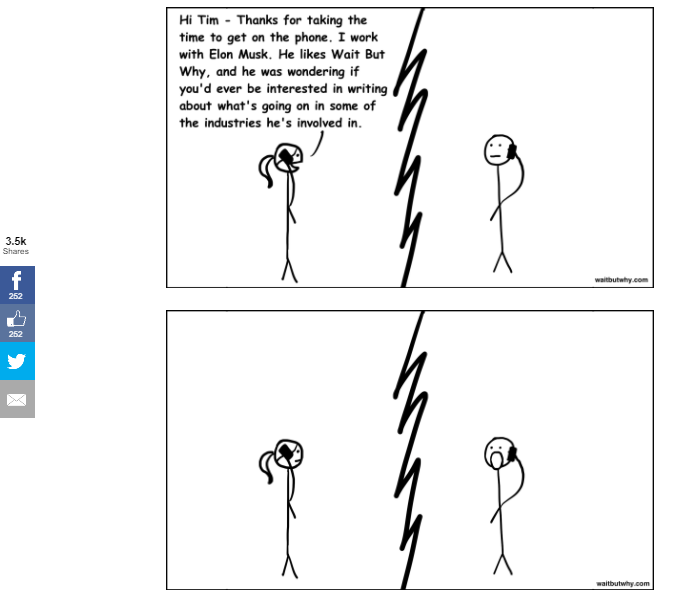 The post series generated thousands of shares and comments.
It did exceptionally well because of the great storytelling (with added humorous illustrations), easy-to-understand content, and the added content upgrades of downloadable copies — because it's such a long piece.
And one of the most oft-mentioned brands that used storytelling in content marketing has been GoPro.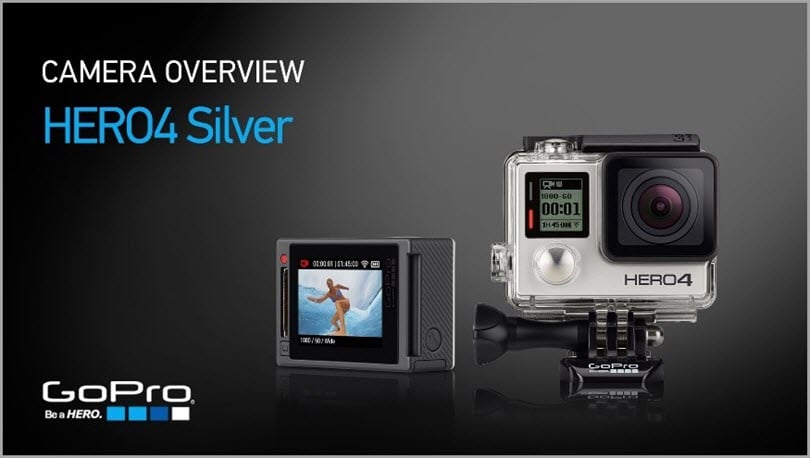 GoPro spent very little on marketing compared to most brands in the digital camera space, instead relying on user-generated content.
It was the content sourced from its customer base — sharing (and showing) their own success with the product — that propelled GoPro to millions of YouTube subscribers.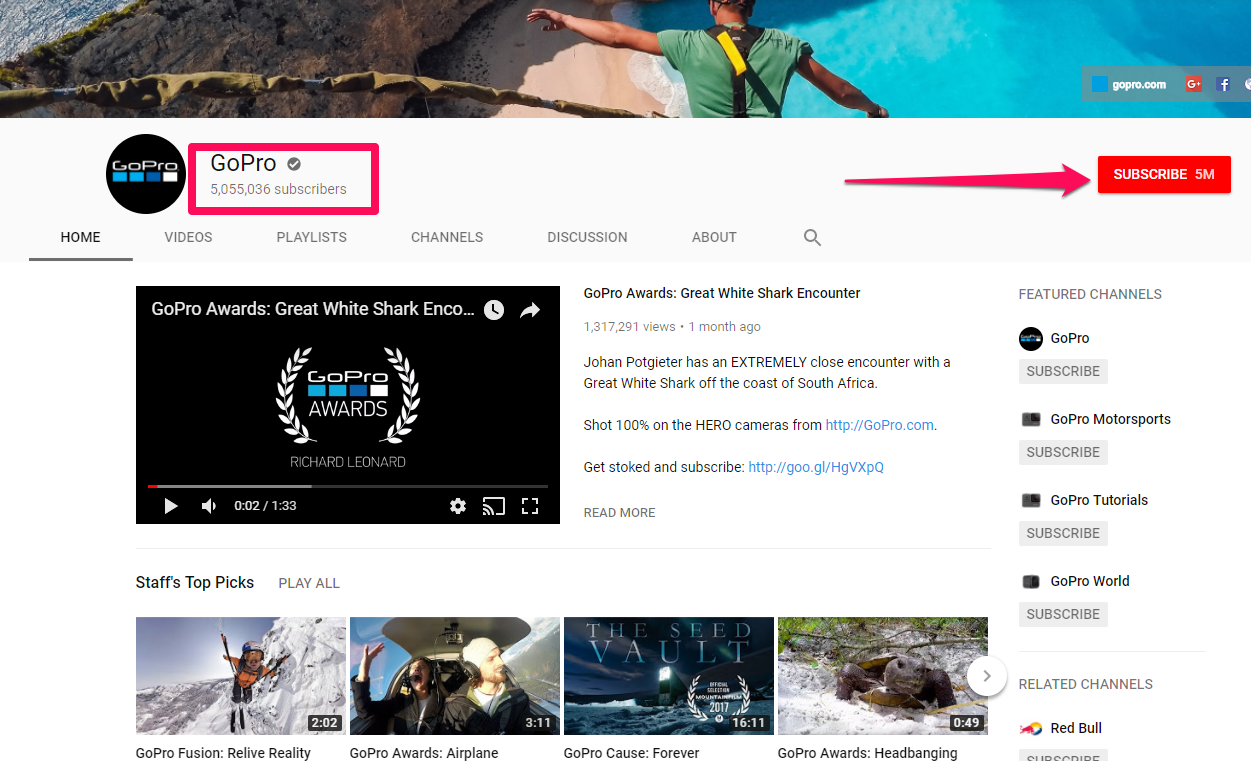 According to MarketingProfs, there are six essential ingredients to good storytelling that ultimately makes for great content marketing:
It makes the customer care
It must be original
It must effectively sell a resolution or solution
It is strategically planned to be persuasive
It is empathetic and relatable
It takes time and understanding of both the customer and who you are as a company
Statistics and data are great for providing evidence to support your claims and ideas, but that's not always enough to make you stand out.
Your audience will always remember how you made them feel, and you can do that with storytelling that's both persuasive and memorable.
Staying Persistent
With so much emphasis on proving the ROI of content marketing efforts, many marketers fall into a "campaign" mentality.
This mentality creates start-and-stop points for content that really shouldn't be there.
Picture the hawk-eyed content marketer, carefully watching metrics for indicators that something isn't performing so they can "pull the plug" before too much effort is wasted.
One of the biggest reasons why content marketing underperforms for many is because marketers bring a premature close to their efforts.
They fail to realize that success does not happen in a weekend.
Rather than putting the time in, they stop their campaigns too soon, rather than letting the content run and later using that content for future efforts.
When Joe Pulizzi launched the first content marketing strategy for CMI back in 2007, there were fewer than 1,000 total visits in the first six months.
By remaining persistent in their efforts, the Content Marketing Institute has grown to more than 180,000 subscribers with some 25,000 visits per day.
Persistence is the key to success.
Conclusion
After reading through all the qualities listed above, it might seem like this kind of content marketer is a bit of a unicorn.
But nothing says every content marketer must be born with all of the above qualities.
Like the growth that comes from your content efforts, you (and your team) can grow toward improving yourselves so you incorporate and develop the qualities that will make you more successful.
You likely already have many of these qualities, whether it's storytelling, persistence, ambition, or creativity.
If you focus on improving these qualities while staying value and customer focused, you're certain to find success with your content marketing.
What qualities do you think make up a successful content marketer?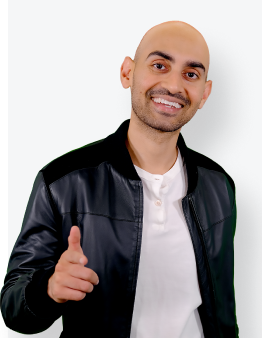 See How My Agency Can Drive Massive Amounts of Traffic to Your Website
SEO - unlock massive amounts of SEO traffic. See real results.
Content Marketing - our team creates epic content that will get shared, get links, and attract traffic.
Paid Media - effective paid strategies with clear ROI.