Spearmint LOVE started off as a baby clothes blog less than five years ago.
Founder Shari Lott had already built up a strong online presence with her popular mommy blog of a similar name, SpearmintBaby.
The premise was simple.
She'd feature and share products she thought other moms would like.
One day, in search of the perfect Swiss Cross blanket for her daughter's room, she was inspired to expand her vision into a little ecommerce site.
Now, just four years later, it's the only baby and children's clothing online store that was picked to be a part of Facebook's 2017 U.S. Small Business Council.
Shari had an excellent eye for design.
And it didn't hurt that she also had an excellent husband, John Lott, who just so happened to previously run a $23B dollar hedge fund.
Together, they've masterminded a 991% YoY growth with a 33.8x return on Instagram ad spend, 47% decrease in cost per purchase, and an incredible $0.11 average cost per conversion.
Here's how.
1. Multi-Channel Expansion
"Marketing" used to mean something.
Before PR and prior to advertising, it also meant Product, Pricing, and… Place.
That last one, known better by Distribution today, is about making products available for people where they already shop (roughly speaking). Practically speaking, that means convenience.
Spearmint LOVE went from two SKUs to over 5,000 SKUs in just three years.
When did Spearmint start hitting the big numbers? You guessed it– when they started to give customers more ways to buy.
"We feel really good about how we're positioned in the market," John said. "We've given our customers nearly every conceivable way to buy from us. They can do Buyable pins. They can buy on a Facebook page. They can buy on their mobile phone. They can use their computer. They can buy however they want to."
But scaling to multiple channels takes some finesse and strategy.
Getting a handle on one channel can be difficult enough. Then adding more to the mix means extreme coordination and resource management. Spearmint had to evaluate its readiness for that kind of growth and make sure it was even the right time to scale.
Here are the four biggies to consider when you want to expand to multi-channels:
1. Do you have the manpower for customer service?
More channels means more sales means more questions from more customers. And more customers might even be coming from different timezones around the world.
A retooling of current customer service practices could be in order, like adding more people to the team, switching up or extending hours, retraining on the product and businesses, and even considering outsourcing the customer service operation.
2. Do you have enough inventory?
Remember those increased sales? That means you have to have enough inventory to cover them. And you have to get the delivery time under control, too.
You can stock and/or drop ship your inventory, but you need to make sure products are getting to the customer as quickly and efficiently as possible. Management of the product means keeping accurate tabs on counts, sources, and allocation.
3. Can you fulfill the orders?
Are you currently handling all fulfillment in-house? When expanding to multi-channels working with a fulfillment house might be the way to go to handle the increased orders.
4. Is your tech ready?
You've now got more channels, more customers, and more staff. That means you now need better software to communicate with everyone, manage inventory, and all your outsourced operations.
Figure out what you're gonna need here: sorting and routing orders to and from multiple suppliers? Product ID coordination on all your channels? Proper integrations? Reporting?
And what's your budget?
With some software, the price goes up with every additional SKU or number of processed orders.
So keep in mind you're often going to be outlaying cost — for increased labor, inventory, promotion, and technology — before ever seeing a dime on these new sales.
2. Intimately understand your cost per acquisition
John came on board to work with his wife, Shari, in 2016.
It just so happens that his hedge fund expertise complements her design eye and customer-intel.
Being a numbers guy, he went straight for the data, and immediately started focusing on their cost of acquisition as the accelerator (or roadblock) to scale.
For him, this is where to build the company's success. Driving down the cost of customer acquisition first buys you more time to focus on the other side of the equation: Increasing the lifetime value of each customer via upsells and cross-sells.
For Spearmint, less than $10 per customer is the goal. The closer they get to $5, the happier they are (more on that below).
John refers to this as the tip of the spear in understanding business success.
"We decided very early on that we weren't going to raise any outside money at all," John said. "I pay very close attention to what the self-funding growth rate of the company is. If I get customer acquisition costs right, then I'm making sure I'm doing the right thing from a cash perspective."
The $5 platform for Spearmint? Facebook.
And how does he keep costs so low? John reportedly checks this metric every.single.day.
So on a daily basis he's scrutinizing: What's the cost of acquisition of the active campaigns?
Then he'll switch gears on longer intervals to ask:
What's the audience growth across channels? (Weekly)
What's the aggregate return rate of customer acquisitions? (Monthly)
He takes all of this data to see if they are growing… if their growth has slowed… why either is happening… what's causing it… etc, etc, etc.
In other words, they intimately understand the math behind each and every conversion.
They know when A/B tests are lying. They know when new customer data is 'leaking' outside of their funnel.
And if something's not working? They're not afraid to pivot.
3. Be prepared to change course
"Everybody has a plan until you get punched in the mouth."
Sage advice from a wise old man.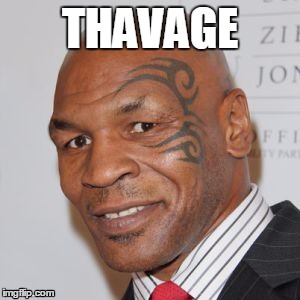 See, scrutinizing data and reading every blog post imaginable is nice. But things will never play out like you think they will. Like, never ever.
So you gotta adapt.
In 2016, Spearmint LOVE's revenue grew by 1,100%. Sounds impressive now, after the fact.
But hindsight's 20/20 they say.
The picture wasn't so rosy in the Spring of 2016. ROI kept dropping. Nobody could figure out why.
First, John assumed that their ad wasn't fresh any more, and that Facebook's algorithm meant it wasn't being shown as much. Ad fatigue is a thing.
So they updated their ads, giving them new photos and copy. Still, the ROI didn't budge. No sign of the up-and-to-the-right picture it is today.
About six months into freshening up the ads, the answer hit John while on a walk.
It wasn't the ad at all. Rather, it was the audience.
They weren't in the market for the same thing anymore.
It's like this:
Six months after an ad goes live, Spearmint LOVE's target audience (new moms), now have a baby/toddler/child that is six months older. They aren't looking for that product anymore.
Babies, apparently, don't stay babies forever.
So Spearmint LOVE now tailors its ads to the different stages of a mom shopper:
Pregnancy,
Birth,
1st birthday, etc.
At every stage, shopping habits shift. And at every stage, Spearmint LOVE now has a different ad.
So it wasn't the ad creative after all. It was the ad targeting that was influencing their ROI.
4. Targeting Ads, Then Targeting Even More
"What was happening was the people were changing," John said.
"The mom who was buying that product was no longer in the same life stage. I had to adjust my custom audiences to be attentive."
The ROI dropoff was simply a reality of Spearmint LOVE's ever-changing audience and industry. To combat the problem, John realized they needed more dynamic ads to continue attracting their evolving audience.
This is where Facebook's Custom Audiences come into play. You can group audiences based on their levels of product awareness and intent to buy based on a number of criteria, like:
Website visits
Product views
Page engagements
Video views
Products added to cart
And more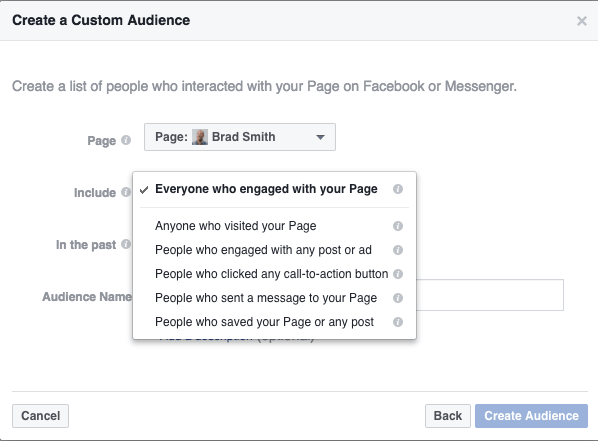 Custom Audiences give an upclose view of customers by dividing them up into segments, and giving them the message that is right for them.
Depending on where the customer is in their buying journey (are they brand new, cold prospects? Or are they on fire and ready to buy?), you are looking at three different things here: (1) separate ads/offers for (2) separate groups of people in (3) separate groups of custom audiences.
Here's how that looks as you go down the sales funnel.
Ice cold (top of the funnel)
You can't do custom audiences for these newbies, but you can get to know them better to eventually place them into a group. And, you can't start moving them through the funnel to get them into custom groups.
Entice them with an ad and get them to your website to learn more, for instance.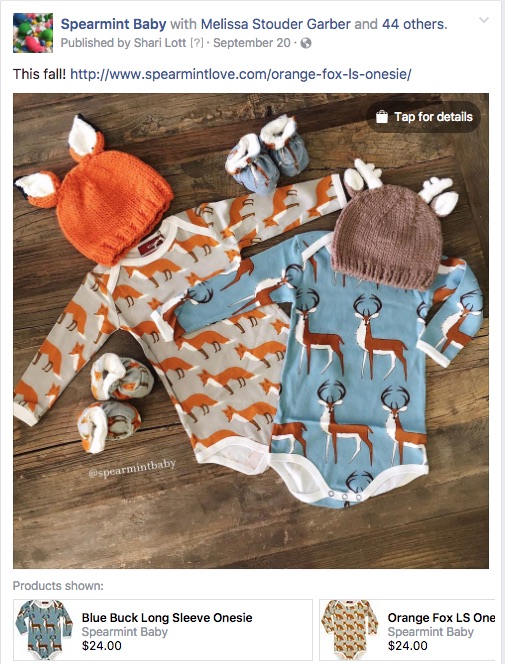 You can even create custom audiences based on Facebook engagement (if you don't have a site that typically generates high-traffic). If a customer likes or comments, clicks on a CTA, or saves a post, they can be added to this list.
Lukewarm (middle of the funnel)
After making people more aware of the product through web visits and Facebook engagement, you can move them down the funnel into action territory.
This means, opting-in and handing over some of their contact info. Dangle a little lead magnet, why don't ya?
Offer a "free course." How about some actionable items for the customer to take to let them know just how useful the product is?
Each separate opt-in option has its own custom audience. You can break these down even further by what the opt-in service offers, or by simply creating a custom audience for each lead magnet.
Fire hot lava (bottom of the funnel)
The chilly customers are getting the new lead offers like the freebies. Once you have them converted, you can continue to engage them with additional email campaigns or webinars to get them primed to buy.
Now, you can combine Dynamic Product Ads to target customers who have viewed specific site pages or products with custom event combinations.
Make rules for your custom audiences that will allow for an additional set of options. What was the dollar amount of their abandoned shopping cart, for instance? Did they select hundreds of dollars worth of goods? That might be warrant its own audience group.
During Thanksgiving, for example, Spearmint Love focused on users who had been to the website in the last two months, but hadn't made a buy. They took the ads right from the product catalog, showing users what they had already look at on the website, and nudging them to make the purchase with Dynamic Product ads.
And this level of granularity allowed Spearmint LOVE to generate a 14.2x return on their ad spend.
5. Focus on Retaining Old Clients Rather Than Getting New Ones
Shari ran her Spearmint LOVE blog for three years to successful results, building the brand, and building her customers — before expanding into all of these multiple channels.
This blogging background also allowed Shair to connect with wholesalers and distributors to expand Spearmint's inventory and product.
She used her photography skills to create high-quality pictures featuring her product and drawing in nearly half a million followers. Because she had been the voice behind the brand for so long, she was able to connect with customers in a way that matched what they were looking for.
"I sell a feeling in a photo –– and make it easy for every customer to make that photo her family reality," Shari said. "I put up a photo of not just a shirt or shoes, but of an entire outfit. And moms will come back to the site and buy everything in that picture."
Ok. Cool. But why is any of this soft, intangible crap worth mentioning?!
Because your existing customers — not your new ones — are the most profitable.
John put his previous financial expertise to good use by creating a vintage analysis of Spearmint's customers to help the company identify any trends or potential success of additions to the brand. Spearmint uses this to evaluate their customers' lifetime values in a fancy table like this: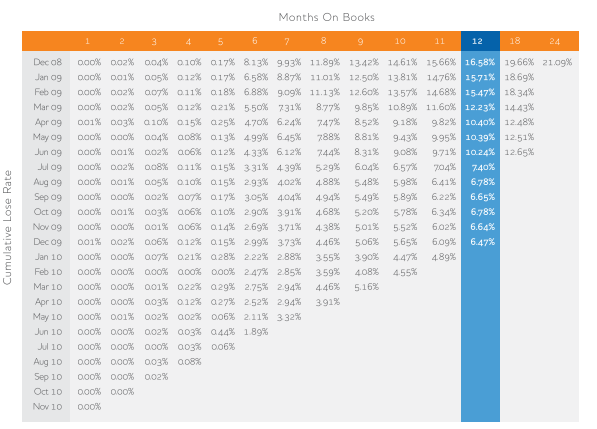 The end goal is a cohort analysis, where they're essentially:
Tracking each customer using their order ID.
Then separating them into groups, or cohorts, based on the month of their first purchase.
From there, analyze how each cohort acts over time (i.e. What are the patterns of when they made their first purchase, and then their next purchase?).
"We know on average our typical customer will convert again in X months," John said. "We can predict when that next order might be and we can time our marketing based upon those types of insights."
You can use this information to target each cohort based on their buying habits and timelines. For Spearmint, this looks like a personalized shopping experience through "custom windows" that adapt based on the different behaviors of moms as they go through the stages of pregnancy through birth and beyond (see point #3 above).
Window 1 is the period of time that includes six months before the baby is born until six months after.
Then, Window 2 is for when the baby is 6-18 months old. Spending for moms remains high in this window, but not as high as in Window 1.
Window 3 captures 18-30 months, and
Window 4 is anything beyond 30 months. Each of these windows, or cohorts, gets their own engagement, ads, and interactions to match their interests at that time.
This is important because even a (relatively minor) customer retention rate bump of just 5%, you can increase your profits by 25% to 95%.
By shifting focus to current customers by just a teeny bit, you're finding a bigger payoff long term. (Which then allows you to spend less on new customer acquisition as well.)
What's more, online companies have to spend even more (20-40%) than brick and mortar stores. What's that mean for online stores? They have to keep a customer around for longer just to get back their original ad spend.
For Spearmint, this means they focus on keeping ad spend as low as possible.
"If you're selling things at 25% margins, you're going to need a higher return to make that make sense," John said. "For us, we're looking at ad spends where we're getting at least $5 of revenue or more, preferably closer to the $10 mark for every dollar of ads spent."
They put to use all of those tips we talked about: targeting, custom audiences, etc, and then they recoup their money spent on the ad buy.
Conclusion
It's not every day a mommy blogger can turn her site into a business and find 991% YoY growth. In 2015, sales stood at $150,000. In 2016, that number skyrocketed to $1.5M.
Combining clever distribution (i.e. multiple channels) and capitalizing on social media engagement helped Spearmint LOVE to grow (its already sizable customer base) 38% YoY conversion.
Then with uber-targeted ads and custom audiences to meet the evolving needs of their customers, they pull in 94% of their total sales from Facebook and Instagram alone.
They say that necessity is the mother of invention.
Years ago, before all of this, Shari Lott was a mother then in need a blanket. And she just so happened to have found a booming company in the process.
About the Author: Brad Smith is the founder of Codeless, a B2B content creation company. Frequent contributor to Kissmetrics, Unbounce, WordStream, AdEspresso, Search Engine Journal, Autopilot, and more.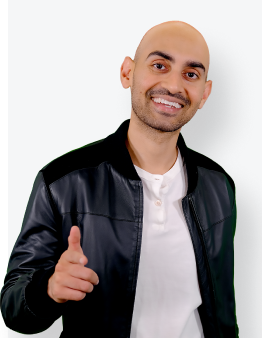 See How My Agency Can Drive More Traffic to Your Website
SEO - unlock more SEO traffic. See real results.
Content Marketing - our team creates epic content that will get shared, get links, and attract traffic.
Paid Media - effective paid strategies with clear ROI.
Are You Using Google Ads? Try Our FREE Ads Grader!
Stop wasting money and unlock the hidden potential of your advertising.
Discover the power of intentional advertising.
Reach your ideal target audience.
Maximize ad spend efficiency.