Customer acquisition is a huge pain point for many business owners.
Everyone wants to build an automated system that brings in new business while they sleep. But creating a consistent and effective customer acquisition strategy is easier said than done.
This guide will teach you how to acquire customers in a profitable and consistent manner.
I'll cover the basics of customer acquisition, explain how to build your own customer acquisition strategy from scratch, show you three examples of killer customer acquisition strategies, and end by offering nine tips to help you improve your strategy today.
Ready to start getting more customers? Then let's dive in.
What Is Customer Acquisition?
Customer acquisition is the process of bringing in new customers for your business. It includes two main components: discovery and persuasion. First, you need to find and attract potential customers to your brand. Once you've got their attention, you need to convince them to buy from you.

As you can see, it's not as simple as slapping together a pay-per-click (PPC) campaign.
The goal of every business is to create procedures that make acquiring new customers simple and systematized. Unfortunately, many small businesses and freelancers have a hard time developing a process for bringing in new clients.
Having a systematized strategy isn't enough, however. Your customer acquisition process has to be profitable. It's no good spending $10,000 to bring in two customers who spend $1,000 each. You're $8,000 out of pocket.
An important piece of the puzzle is a business's ability to measure its customer acquisition cost (CAC). This is a calculation of how much you spend to generate each customer. Here's how you calculate customer acquisition cost:
CAC = Cost of sales and marketing / total number of new customers.
In the example above, the CAC would be $8,000/2 = $4,000.
It is important to calculate CAC whether you're using paid advertising, organic reach, print, radio, TV, or anything else. You should know how much you spend to acquire each customer.
Once you determine that, it becomes much easier to refine and scale your customer acquisition efforts. You can focus on the most profitable channels and feel confident investing more money into them knowing you should get a healthy return.
What Is the Purpose of Customer Acquisition?
The purpose of customer acquisition is self-explanatory: to get new customers through the door. Without a customer, you don't have a business. Without consistent customers, you don't have a stable business.
But that doesn't mean you should focus on customer acquisition at all costs. Businesses should also focus on customer retention. Customer retention involves the strategies you use to keep the customers you already have rather than going through the vicious cycle of constantly acquiring new ones.
When you combine customer acquisition and retention, you have a sure-fire recipe for success. Here's why:
It helps you make the money you need to cover costs and pay employees, allowing you to reinvest in the business and drive better results for your clients.
It shows steady growth and success to partners, investors, and outside influencers.
Being able to continually drive new business toward your company keeps everyone happy, but it's no good if they churn five months later. That's why you need to combine customer acquisition with customer retention to see long-term success—otherwise it serves no purpose.
Customer Acquisition Versus Lead Generation
There may be some confusion about the difference between customer acquisition and lead generation, but it's actually simple: Lead generation is one step of the customer acquisition funnel. A person or entity must first become aware of your business before they can buy anything from you. This generally happens as a result of lead generation.
For example, let's say your business is running a Facebook ad. Your target audience sees your ad, clicks on it, visits your website, and signs up for your newsletter. They've now become a lead. They only become a customer if the rest of your customer acquisition strategy (which we'll discuss shortly) convinces them to make a purchase.
How to Create a Customer Acquisition Plan
Now let's talk about some of the actionable steps you can take to develop the best customer acquisition strategy for your business.
1. Identify Your Customer Avatar
The first step for every business when creating a customer acquisition strategy should be to create a customer avatar, or buyer persona. This is your ideal customer: who they are, what they like, their problems, and their demographic information.
It's important for a business to know who its ideal customer is as early as possible.
For example, if you sell anti-aging cream, you have a very clear audience who would be interested in that product. Your audience might be women ages 40+ who have a developed skin-care routine but are looking for a little extra help. They might be middle to upper-middle class and can't afford surgery or cosmetic procedures, but they can afford your cream.
If you know exactly who your target is, you'll have a much easier time acquiring them because your ad copy, text, images, and products will speak their language.
2. Determine Goals
Once you have your customer avatar, jot down some goals and objectives. What are you trying to achieve with your customer acquisition efforts? Here are some examples:
Awareness: Are you trying to spread awareness of a cause, shed light on something, or make yourself known to a specific audience? This might be a focus for startups that aren't well-known.
In-person: Does your business require people to physically come into a brick-and-mortar location?
Phone call: You might need to convert the online traffic into a phone inquiry.
Form: Is your traffic still in the early stages of learning about you? If so, you might just want them to complete a form.
Conversion: If the traffic you're targeting already knows who you are, you might simply be trying to get them to convert into a sale.
It's important to establish your goals. The clearer the direction you take, the easier it will be to convey the proper message and get your audience to do what you want them to.
3. Choose a Platform or Avenue
Once you've figured out who your audience is and what you want them to do, you need to determine what method to use to reach them. There are many different customer acquisition channels, both online and offline. Here are some of the most popular:
Content Marketing
Content marketing is a great long-term way to develop customer relationships and drive traffic to whatever it is you're looking to accomplish. Best of all, there's no right or wrong way to do it because you can put together content based on your niche.
Just keep in mind that content marketing isn't as simple as blogging on your website and expecting people to find it. You need to understand basic SEO and realize that this is a long-term strategy. It can take months before you see results.
Social Media
Acquiring customers on social media can take a couple of different forms. You can use paid ads, which I'll discuss shortly, or you can do it the slow way by building up an organic following, posting regularly, and reaching out to people to start conversations.
I like using social media in the most natural way possible, and that's by "being social." Start conversations, send messages, and provide value to people. They will respond. Seventy-seven percent of marketers say social media has been "somewhat to very effective" for business.
Paid Advertising
Whether you choose PPC on Google or social media ads like Facebook, paid advertising is a great way to get your business in front of the right audience right away. You'll need to pay for the privilege, of course, but it can be very profitable if your cost per acquisition (CPA) rate is lower than your CAC.
4. Set a Budget
You need to have a budget and customer acquisition cost formula if you plan to have success. Marketing can quickly run more expensive than you expected if you don't have a set budget in place ahead of time.
Start with a small budget and work your way up as you start to experience success.
5. Optimize and Tweak
Once you've had a chance to compile data on how people are receiving your ads, pieces of content, and other relevant metrics, you can optimize and tweak as necessary. For example, if you find that a specific demographic is converting the best on a social media ad, you might want to allot more ad spend to those people and take some away from the people who aren't converting.
3 Examples of Successful Customer Acquisition
One of the best ways to understand how to implement and measure customer acquisition is to see other companies do it successfully. Here are some examples you can piggyback off:
Shopify: Interactive Content
Shopify is the e-commerce giant responsible for thousands of successful e-commerce stores. One great way that they drive customers toward the site is with interactive content such as business name generators, quizzes, and even product choice suggestions.
This kind of interactive content works brilliantly for a number of reasons. Firstly, it is highly shareable, which means thousands of people are going to land on these pages through word-of-mouth marketing and social shares.
If you want to re-create this tactic, then the content you create needs to be interesting and unique. The internet is a highly competitive environment, and you can't just post anything and expect people to read it and react.
TurboTax: Free, Free, Free
TurboTax provides a great example of using multiple platforms to convey your message. We've likely all seen their ads somewhere when they talk about how their service is free for individuals and always will be. If you understand neuro-linguistic programming, you know that "free" is a big buzzword.
Everyone wants something for free, which means users are very likely to click on the ad.
There's a catch, though. Only some users are eligible for free tax returns—and while TurboTax may not make money off those people, it will generate a lot of revenue from users who click on the ad, find out they can't get their return filed for free but still use TurboTax anyway. That's not to mention the upsells that free users are offered during the acquisition process.
Freemium models are a fantastic customer acquisition method for software-as-a-service (SaaS) and other subscription-based businesses. It gives users a taste of your product or service, which is often all they need to commit to a premium plan. Even if some users remain on your free version forever, you'll more than make up for it with the increase in premium subscribers.
Swagbucks: Referral Marketing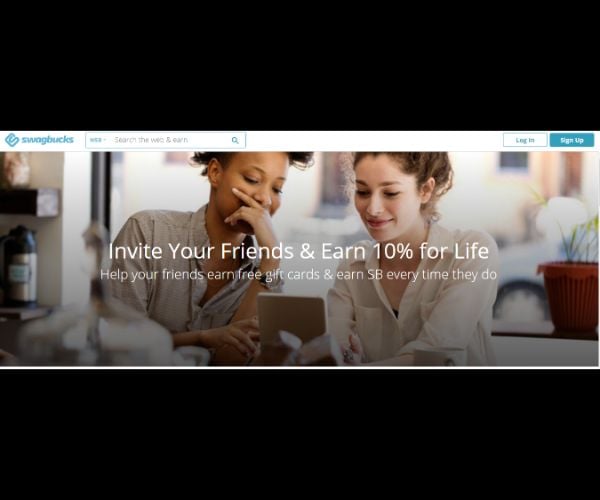 One of the best ways to get more customers is to have your customers get them for you. Referral marketing is a powerful method because it doesn't cost much, and you're rewarding the customers you already have, which can help increase customer retention.
This method is especially useful at the beginning of a business's life when you're trying to grow your network and establish credibility. Offer something to your customers for every lead they bring your way.
9 Tips to Improve Your Customer Acquisition Strategy
Already have a customer acquisition strategy in place? Here's how you can take your efforts to the next level:
1. Master the CTA
Once you've found an acquisition method (SEO, social media, PPC, etc.) that drives consistent traffic to your site, it then becomes a case of converting as many of them as possible. The more you convert to customers, the lower your CAC will be.
Your call-to-action (CTA) is one of the best ways to improve your conversion rate. The more enticing your CTA, the better. It should also focus on your target audience's pain points. If in doubt, spend time split testing CTAs to see which one converts best.
2. Track Everything
You should track every little detail of your customer acquisition strategy. It starts with the quantity and quality of traffic that you generate. How much of this traffic fits your customer persona? How many people bounce immediately?
Then analyze how people use your website. Use a heat mapping tool to understand where users focus their attention and Google Analytics to see how they move from one page to another. You can use this data to boost your conversion rates.
Finally, track the quality of customers you acquire. Do new customers leave after a couple of months, or do they stick around for years? What characteristics do your best customers have? The more you learn about what works, the better you can refine your entire customer acquisition strategy in the future.
3. Make Sure the UX Is Perfect
If you're getting traffic, the ads are working, and everything seems to be going well, but you still don't have customers, there could be another reason. Make sure your site is fully functional, mobile-optimized, fast-loading, and easy to use.
4. Be Patient
It can take weeks or even months to build up enough data to accurately gauge how your ads are faring. That's true whether you're trying to tweak PPC ads or split test different CTAs. If you change or cancel your optimization early, you might be shooting yourself in the foot.
The same applies to content marketing. It takes a long time for Google to recognize your content and index it properly. If you need traffic fast, PPC ads may be a better solution. But SEO can be much more profitable in the long run.
5. Diversify
I believe in spreading yourself around and making sure you're reaching as many people as you can. If you think some of your audience would respond to a different method of customer acquisition, set a budget for it, and give it a go.
6. Build Engagement
It's highly unlikely that a first-time visitor will stumble upon your website and automatically buy your products. Prospective customers must be fully engaged with your brand before they make a purchase.
To attract more customers, build quality relationships. That starts by knowing customers' pain points. Conduct in-depth meetings with sales to understand the most common problems customers are trying to fix with your product or service.
Next, arrange informal conversations with existing customers to hear from the horse's mouth. Finally, use what you've learned to work with the marketing team and develop accurate buyer personas.
You can also build engagement by finding ways to connect your company's values with your consumers. Nike uses a similar technique by promoting their mission of fitness, sports, and motivation. To their brand, everyone is an athlete.
Social media is another effective way to build engagement. Shoppers talk about brands every day. They're dishing out the good, bad, and ugly. Use a social media monitoring tool like Sprout Social to track those conversations.
Initiate dialogue with prospects, and encourage your team to set up one-on-one interactions. For example, cosmetics brand Sephora facilitates an online forum, offering people expert advice, celebrity tips, and tutorials.
Community engagement delivers transparency to your customers. It connects the brand's values with your consumers. Overall, it's a key factor in signing up more SaaS customers.
7. Limit Spending
You don't have to spend a ton to acquire new customers. You can improve your customer acquisition by limiting your spending and thus reducing your CAC.
One way to do this is to avoid recruiting a large sales team to grow a scalable sales model.
Another way is to think carefully before developing a budget for new customer acquisition. Ask yourself what the lifetime value of a customer is, what the conversion rates of your landing page are, and what percentage of those people actually convert.
By doing so, you can work backward to create a sustainable budget.
You reduce costs by using marketing automation software to nurture leads effectively. With tools like HubSpot and Marketo, your team can improve email targeting, convert leads into sales faster, and align data with future projects.
8. Educate Prospects
You don't need to hard sell to win customers anymore. Thanks to technology, people can learn about products with the click of a button. It's rare for folks not to Google something before purchasing a product.
Rather than persuading prospects to make a purchase, become a trusted partner instead. Challenge your team to educate the customer without harassing them to make a purchase.
When you share valuable information, your company becomes an industry expert. Shoppers learn to trust your opinions without the fear of being misled. And guess what? They become your customers because they trust you to solve their pain points.
Work hard to establish your brand as an authority. Host webinars to inform prospects about your industry and answer common questions. For instance, HappyFox creates presentations to show prospects how to achieve a range of goals, like tracking the right key performance indicators (KPIs) and integrating process automation workflow.
Or check out Whiteboard Friday by Moz:
There's absolutely no focus on selling the software company's products. The only purpose of these short video sessions is to educate their audience and help them solve their problems.
9. Develop Partnerships
In our global economy, businesses no longer thrive in isolation. You can acquire new customers and drive revenue by partnering with similar brands. This is a particularly powerful way for e-commerce brands to acquire new customers.
Take adidas' partnership with Peloton, for instance.
The company launched a co-branded activewear collection in 2021 and even included advice from Peleton's instructors.
Almost any business can see success through partnerships.
Spotify and Uber teamed up to give their customers the enjoyment of hearing their favorite playlist while riding in a hired car. The partnership added an exclusive value to Uber riders, while Spotify received a unique selling point for its members to upgrade their services.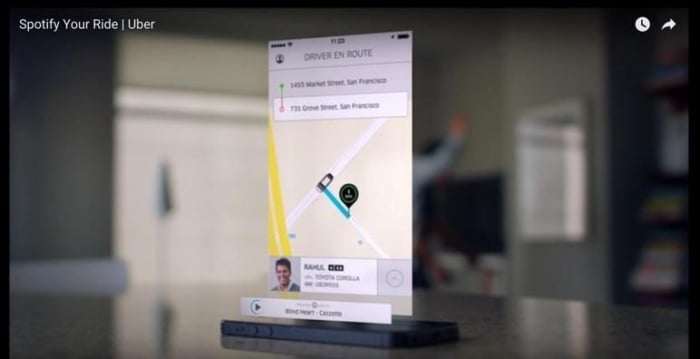 Shopify partners with the New York Stock Exchange to give entrepreneurs an exclusive week of mentorship. Winners receive advice from well-respected influencers, including Tony Robbins, Russell Simmons, Tim Ferris, and Marie Forleo.
Earning customers doesn't always mean reinventing the wheel. Sometimes, joining forces with like-minded brands can boost new paid users.
FAQs
Below, see some of the most frequently asked questions about customer acquisition.
What is a customer acquisition strategy?
A customer acquisition strategy is a plan or set of processes that a business or organization uses to attract and acquire new customers. The objective of a customer acquisition strategy is to first make them aware of the business in question and, second, convince potential customers to try the company's products and become paying customers.
What are the types of customer acquisition?
There are several customer acquisition strategies that businesses can use to find and acquire new customers. Here are some of the most common customer acquisition methods:
Inbound marketing: Create and promote free content across channels like search engines and social media
Outbound marketing: Direct selling methods like cold calling, email marketing, and direct mail.
Referral marketing: Rewarding existing customers for referring new business.
Paid advertising: Use paid online advertising like social media ads or PPC ads to attract potential customers.
What is a good customer acquisition cost?
A good customer acquisition cost differs from business to business. Ideally, it should be as low as possible to ensure your customer acquisition strategies are profitable. All that matters is that you're not spending more to acquire a customer than they will pay you. Keep in mind operating costs as well.
How do you manage customer acquisition?
Many businesses have people in charge of this or an entire department dedicated to customer acquisition. Of course, it can be difficult for small businesses, so it might make more sense to outsource it to a digital marketing agency.
Is it more cost-effective to keep a customer than to acquire a new one?
Acquiring new customers has been deemed the "startup killer" for a reason. It's much cheaper to retain than acquire, but you can't have one without the other. Make sure you're focusing on both.
What is acquisition rate?
You can find your acquisition rate by dividing the total number of people who opted into your campaign by the total number of people who actually became customers.
Conclusion
There are many ways to approach customer acquisition, and while most of the methods lead to the same place, there is no one-size-fits-all solution.
You need to figure out what marketing method works best for your business and how you can implement it consistently.
Most importantly, understanding your customer and their objective is crucial. Once you've done that, the rest falls into place.
What customer acquisition methods do you use in your business?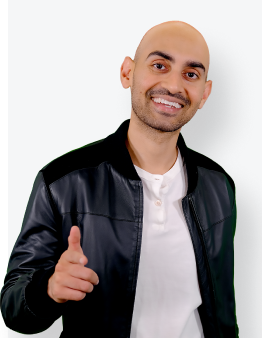 See How My Agency Can Drive More Traffic to Your Website
SEO - unlock more SEO traffic. See real results.
Content Marketing - our team creates epic content that will get shared, get links, and attract traffic.
Paid Media - effective paid strategies with clear ROI.
Are You Using Google Ads? Try Our FREE Ads Grader!
Stop wasting money and unlock the hidden potential of your advertising.
Discover the power of intentional advertising.
Reach your ideal target audience.
Maximize ad spend efficiency.