Do you have a marketing strategy in place for driving results and positively impacting your bottom line?
Most companies think they have a marketing strategy that drives the best impact. However, through my experience, I've found that many come up short for one very important reason: they don't track what is and isn't working.
It's one thing to create a marketing strategy. It's another thing entirely to know what's working, what isn't and how to make adjustments on the fly.
For example, HubSpot notes that "92% of companies who blogged multiple times a day acquired a customer through their blog."
Does this hold true for your blog? Is it performing better or worse?
By now, you get the point. You need to track the finer details of your marketing activity to ensure that you understand the tactics that generate the best results.
Doing so means implementing the right tools. Below, I'm going to share nine of the best ways to track your marketing activity. Here we go! 
Are you getting as much value as possible out of every link that you share?
Many marketers never think twice about this, but it's something that could have a major impact on your reach.
With Start A Fire, you can quickly grow your content's reach. Better yet, you don't have to do a lot of additional work to take advantage of this tool.
The way it works is simple. You're able to show your badge, along with content recommendations, to anybody who shares or opens the link that you create. Through this approach, you can quickly and efficiently expand your audience.
Breaking this down further, Start A Fire suggests a simple three-step process for getting started:
Add a branded badge, with your top content recommendations, within a link that you're sharing.
Share links with your badge to increase traffic.
Any link that is re-shared will include your recommendations, thus putting your content in front of even more people.
Here's a great example of how Start A Fire works.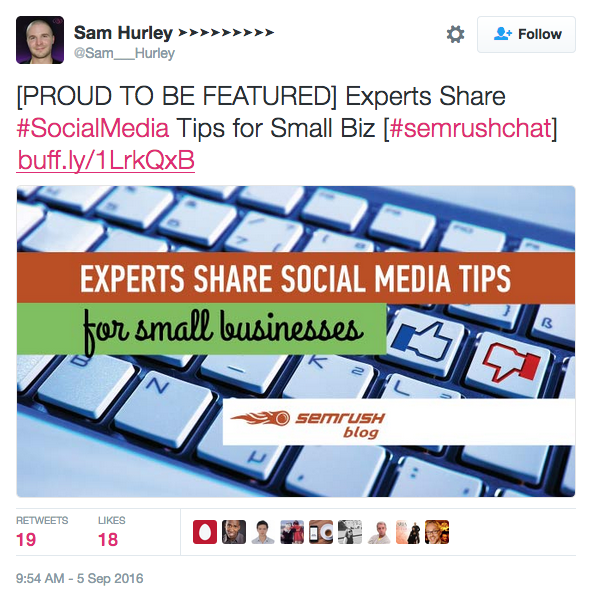 Do you see the link in this tweet?
When somebody clicks through, it takes them to an article on the SEMrush blog. Upon visiting the page, here's what visitors see, in the lower right hand corner: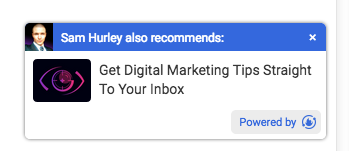 With this, anybody who reads the article has the opportunity to click, taking them back to Sam's website.
Easy enough, right?
Adding to the usefulness of the tool is the analytics dashboard. With this, you can see how many clicks your Start A Fire-shortened URL has received. Also, you can view how many people click on your "recommended content" links.
It doesn't matter if you're using Start A Fire yourself or to run an influencer marketing campaign, it's easy to implement and track. Even better, the end result is an increased reach and more traffic.
In an overall sense, you hope that every marketing activity drives positive results.
But, how do you really know if this is happening? What are you doing to track each and every move that you make?
With Cyfe, you can begin to answer these questions. As an all-in-one business dashboard app, you can easily keep track of all of your most important business data. You'll enjoy the fact that you can do this from a centralized location.
It's safe to assume that your marketing strategy is diversified. From social media to email, from content marketing to a more traditional approach, there's a lot to track.
Cyfe allows you to monitor individual activities, such as the performance of a particular social media platform. Along with this, it also has functionality for tracking multiple websites, which comes in handy for bigger brands and agencies.
Take, for example, a company that's spending a lot of resources on search engine optimization and search engine marketing. You don't want to assume that you're making progress as expected. You need to know for sure.
I know from experience that you can track marketing activity by jumping from one tool and service to the next. I also know that this can take a lot of time, especially as your company grows.
Using Cyfe brings all of your marketing activity to a central location. This provides the opportunity to review data more quickly, without the fear that you're missing out on something important.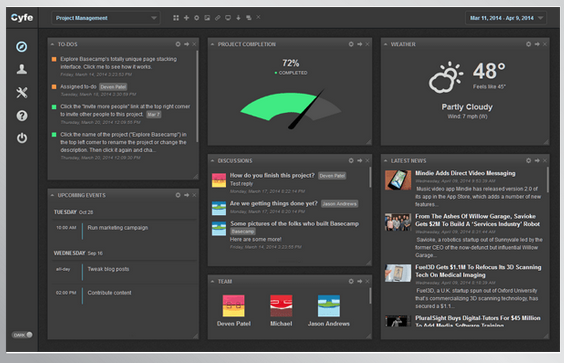 (via Cyfe)
What do you do with all of that data that you collect?
You know that nothing excites me more than collecting and analyzing mounds of data. What you may not know is that this can take a lot of time, especially if you don't know what to do with the information that you collect.
Segment is one of the top tools for not only collecting customer data, but also sending it to the appropriate people.
With the ability to "stream data to every marketing integration," it's not out of the question to find yourself using Segment on a daily basis.
Getting started begins with collecting data from your platforms and uploading it to Segment. Platforms include:
Mobile
Web
Server
Cloud Apps
From there, the real fun begins. You can send the data to almost any destination imaginable. Consider the following:
Email
Analytics
Help desk
Attribution
Warehouses
With nearly 200 integrations, don't worry about finding a way to use Segment. There's a good chance that you'll find several integrations – such as Google Analytics or Salesforce – that work for your business.
If you want to get more out of your marketing activity, you need to collect and share data in an efficient manner. This often means sending data to third party apps and tools. Segment can help with all this, plus more.
Pro tip: search integrations to find the ones that best suit your data and marketing strategy.

(via Segment)
4. LeadFerry Content Analytics Software
Content marketing is big business in today's marketplace. And, it is clearly one of the best ways to grow your network, boost your bottom line and share your product/service with the world.
The problem with content marketing is that you can easily fall into a "scatter gun approach." You understand the importance of creating and sharing high quality content, but you don't really know what's working and what steps to take (as well as what steps to avoid).
LeadFerry Content Analytics Software can help you better understand how your content marketing strategy is performing. It does this by helping you make key decisions, based on a variety of data-driven insights.
Some of the many things offered by this tool include:
Measure and report your content marketing ROI.
Make future content decisions based on what's performed best in the past.
Adjust your marketing budget based on cold hard data.
Set content marketing goals.
Track content marketing goals.
Here's a screenshot showing how a particular piece of content has performed: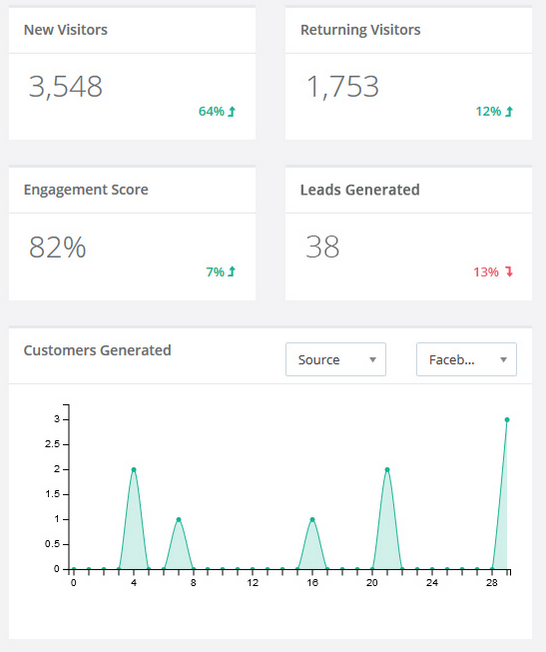 (via LeadFerry)
With this data, you can compare the performance of each piece of content. In the end, you can answer this question: what type of content performs best, in regards to traffic, engagement, leads and customers?
If you need a better way to track the impact of your content marketing, LeadFerry Content Analytics Software won't let you down.
From a link-tracking perspective, what are you doing to ensure that everything is running well?
I know how easy it can be to share links, never thinking twice about the impact that they can have. I also know that a little bit of work can go a long way in helping you better understand the performance of your marketing links.
With ClickMeter, you gain access to a tool that allows you to "monitor, compare and optimize all of your marketing links in one place."
The goal of doing this is simple: to increase the conversion rate.
I suggest you give the service a try. On the homepage, you'll see this:
Now, all you have to do is complete the necessary information. From there, you'll see this:
As you share your link, stats will begin to accumulate. Soon enough, you can examine data, such as Clicks, UC and Conversions.
As an easy-to-use tool that collects massive amounts of data, you'll want to consider tracking some (or all) of your marketing links with ClickMeter.
You probably aren't surprised to see Kissmetrics on this list, as it's one of my many companies.
If you're anything like me and you enjoy customer intelligence data and web analytics, you can't go wrong by experimenting with this tool.
Kissmetrics offers a variety of products and solutions, all of which can help you generate a better response to your marketing efforts.
For example, its "Analyze" tools are built to help you make more informed marketing decisions. Here's an example of a funnel report: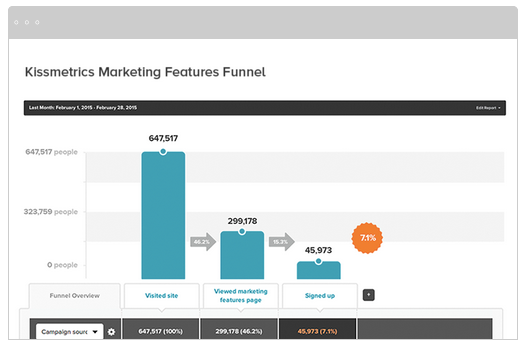 (via Kissmetrics)
Once you sign up for a free trial, you're given access to the backend, allowing you to "Track, Analyze, and Optimize Your Marketing Performance."
The four step process for getting started includes:
Install the Kissmetrics JavaScript snippet.
Create an event.
Make sure that your events are being tracked.
Start building reports.
When it comes to making better marketing decisions, sometimes all you need is the right data. With this person-based analytics platform on your side, you'll know what marketing activity is having the biggest impact, as well as where you can make changes for the better.
Pro tip: I'm a big fan of customer service, which is why the Kissmetrics team is always available to help. If you have any questions or concerns during set up, reach out, via email, for professional assistance.
How much time do you spend on Twitter? Do you use it as a marketing tool?
Regardless of your experience level or approach, you should never overlook the importance of regularly reviewing Twitter analytics data.
With Riffle by CrowdRiff, you'll gain access to "Twitter engagement, interest and activity analytics in real time."
This data helps you interact with your audience on a more personal level, thus improving your chance of making a meaningful connection.
Since it can be difficult to develop a targeted Twitter marketing strategy, you should rely on tools like Riffle to show you the way.
As a marketing professional, there are many ways to use this tool. However, I suggest you start by using it to build relationships with industry influencers.
With the help of this tool, you can gain insight into the value of connecting with a particular user. Subsequently, you can better track if this marketing activity is generating the impact that you're seeking.
Here's an example of what you'll see: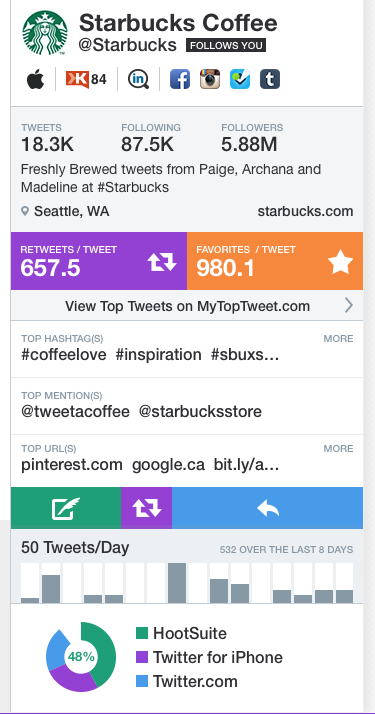 (via Riffle)
There's a lot of data here, with some of the most important details including:
Influence assessments, such as the number of retweets per tweet and favorites per tweet.
List of top hashtags, mentions and URLs, which provides direction on how to make a connection.
Usage rates and activity statistics.
Although Riffle by CrowdRiff will only help with your Twitter marketing strategy, it's still well worth checking out.
It's one thing to be active on Twitter, but another thing entirely to know if your marketing activity is actually making a difference.
TweetReach is one of the most powerful Twitter insight tools available. Adding to this, it's fast and simple to use.
If you're unsure of how this tool works, run a free search from its homepage.
Now, with plenty of metrics to review, you can decide if building a marketing campaign around this keyword makes sense.
What do you think of these numbers? Is this enough to prove that the keyword "content marketing" has potential?
Once you realize that you're onto something, you can dig deeper for more information. For example, the "Tweets Timeline" provides a list of recent tweets that are using #contentmarketing.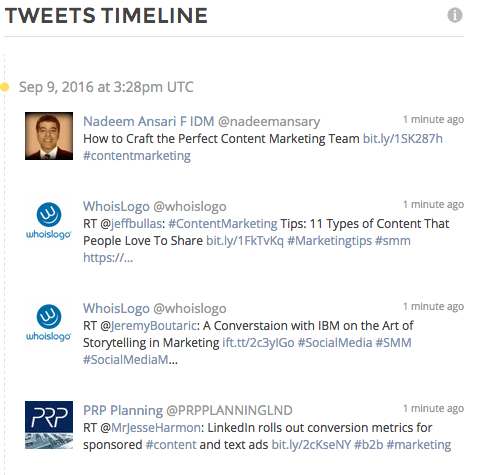 Maybe it's time to jump into a conversation with one of these influencers or brands.
The more time that you spend with TweetReach, the easier it becomes to develop a Twitter marketing strategy that helps you reach your goals. There is no denying the depth of the data. You simply need to collect the information and put it to good use.
When it comes to social media marketing, I get the same questions over and over again. One of the most popular being: what type of content is best to share?
Obviously, this depends largely on your niche and what you have to offer. Furthermore, as your business grows and you begin to better understand your audience, you'll learn what you should and should not be sharing.
For those times when you need a little help, Social Mention can step in and provide it.

With this real-time search and analysis tool, you can quickly see how a particular keyword is performing.
For the example above, you'd receive the following report: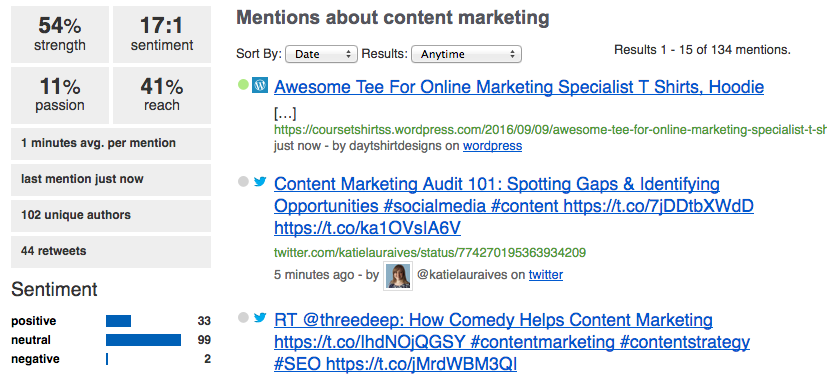 If you're wondering what this has to do with tracking marketing activity, consider the following:
Social Mention allows you to see how often a keyword is mentioned, giving you a better idea of it's popularity.
It lists out top users, which could be your key to connecting with influencers who are interested in your content.
It shares related hashtags. For example, a search for content marketing shares hashtags such as marketing, content strategy, digital marketing, SEO and social media.
It goes without saying that you spend a lot of time creating social media posts and content around particular keywords. If you want to remove some of the guesswork, to ensure that you're targeting the right topics, Social Mention can help.
Conclusion
There are tools and services for everything from LinkedIn to Pinterest to content marketing.
Any tool that helps you reach your marketing goals is one that you should use. This is particularly true of the nine detailed above, as these allow you to pinpoint which activities are having the biggest impact on your company.
Do you have experience with any of these tools? What system do you have in place for tracking your marketing activity? Share your feedback in the comment section below.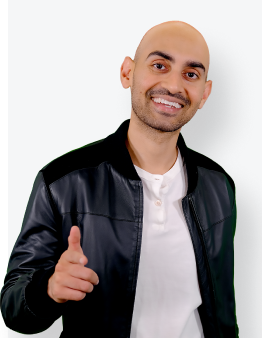 See How My Agency Can Drive More Traffic to Your Website
SEO - unlock more SEO traffic. See real results.
Content Marketing - our team creates epic content that will get shared, get links, and attract traffic.
Paid Media - effective paid strategies with clear ROI.
Are You Using Google Ads? Try Our FREE Ads Grader!
Stop wasting money and unlock the hidden potential of your advertising.
Discover the power of intentional advertising.
Reach your ideal target audience.
Maximize ad spend efficiency.