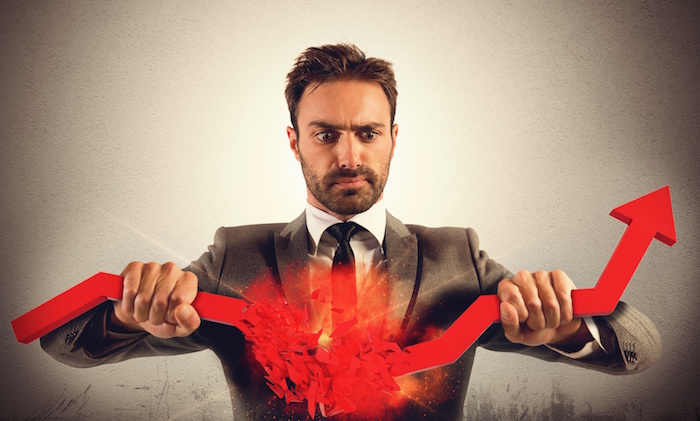 In the U.S. alone, we conduct an average of 12 billion web searches each month. Some of these search queries are conducted by your ideal customers.
Whether you're a B2B or B2C marketer or an SEO expert the good news is that 70% of the links search users click on are organic search results.
To truly sustain your rankings and search engine visibility you need to respond to changes in search results by focusing on industry trends. After all, whenever Google releases an artificial intelligence search algorithm update, the face of search engines change. This can have a negative impact on your SEO campaign and your overall media marketing.
You may not actually see these changes, but they're there, woven into the way the search engine works and the way it produces its' search results. That's why you must approach the search engines like an SEO expert, and always stay updated and align your content to your user's needs, in accordance with the then-current search algorithm.
As you continually do so, not only will you generate organic search traffic, but your personal brand will also take on a new shape – and attracting clients as a digital marketer will no longer be a hassle.
Blogging generates the most traffic for companies. When you're consistent at it, blogging leads to more search result traffic. In fact, blogging is the #1 traffic-increasing factor, while SEO is #2.
You might see fluctuations in search rankings – that's normal – but, if you've built your web design and web pages correctly and you've consistently published high-quality content complete with link building, anchor text, and great meta descriptions – you don't have to worry.
Become your own digital assistant and use these SEO trends to drive a steady stream of organic traffic to your pages. 
Trend #1: Diminishing focus on keywords and search rankings
Search user experience is significantly affected by the devices people use: tablets, PCs, mobile phones, mobile apps, etc.
People now consume information on platforms that weren't there when Google launched its search engine.
For example, consider the share of digital minutes based on devices and demographics. You can see that 54% of millennials (18 – 24 years old) use search engines on their mobile phones, while people in their 50s still prefer to use search on PCs. Artificial intelligence is changing and nowadays all SEO experts and SEO consultants are telling companies to adapt their focus to fit mobile devices.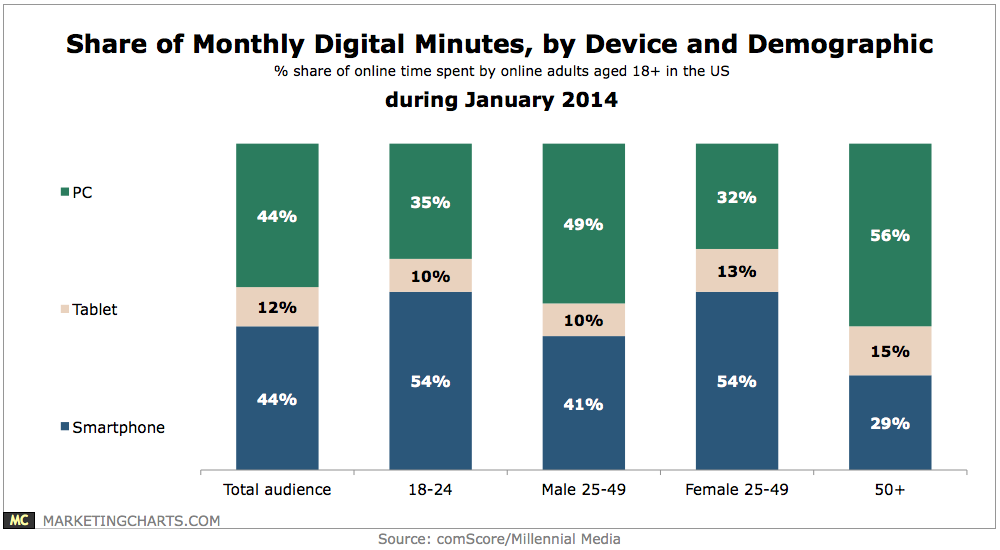 The consumption of information across channels, mobile devices and applications mean Google has to level the playing field.
Since 2013, there's been a significant shift in the way Google ranks web pages. Let me share a brief case study with you that'll show you what I mean:
Back in 2012, I met a close friend at a social media marketing conference. There, he told me that he'd been raking organic traffic in for every keyword he chose.
He showed me a handful of his pages that ranked highly in search results. Some of his content was pure crap (sorry, dude), and yet he made a lot of money as an SEO expert, selling his services, working as a digital assistant and earning affiliate commissions.
Fast forward to 2014 – his tune has completely changed. He's still a friend, but he refused to change with the times. His best performing keywords tanked, his income followed suit and most of his high-paying clients left him to seek digital assistants and SEO expeets that could get with the program.
My friend failed to recognize the obvious: Focusing solely on keywords and link building isn't enough to improve search rankings. All of the SEO campaigns and best practices as we know them are worthless – if you're not meeting users' needs.
To be clear, Google still relies on keywords to understand the specific audience that's searching, but not as much to gauge the usefulness or relevance of your content.
Let me show you some examples:
Go ahead and search for the keyword "best gold jewelry cleaner."
You'll be hard-pressed to find any product page in the top 10 results. Instead, you'll find pages with in-depth, high-quality articles, just check the meta descriptions to see. SEO trends are veering closer to high-quality content and the search results prove this.
You'd think that Google would rank a store selling gold jewelry-cleaning solutions highly. But, that isn't the case here.
Why is this so?
It's partly because, over the years, Google has employed skilled developers, programmers, and psychologists to help them understand and test what people really want from the search engines. This kind of artificial intelligence has become a game-changer and means that SEO campaigns need to adapt these new SEO trends.
In the example above, Google has found through user insights and behavior data collected over a long period of time that people looking for "gold jewelry cleaner" aren't actually after a product, but instead, they want helpful information.
They're looking for an article or a video that'll show them how to clean their jewelry.
Let's look at a few other examples:
When you search for the search phrase "buy whiteboard" you get these results.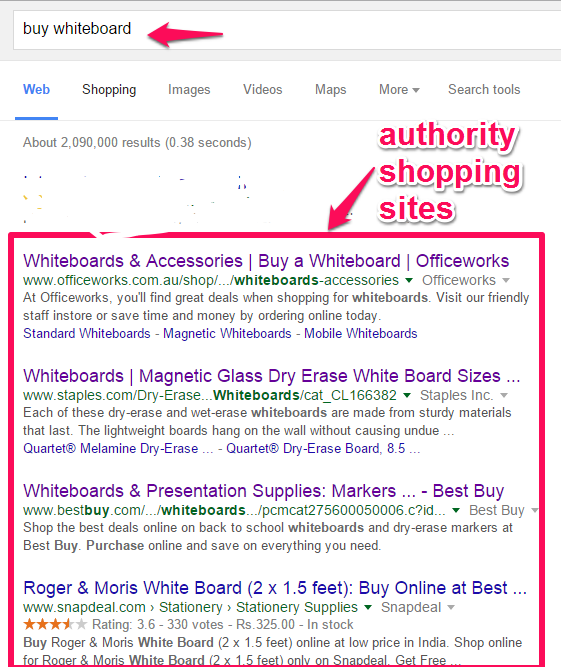 Did you notice that none of the top organic results are affiliate sites or blogs? Instead, they're all high-authority shopping sites – Best Buy, Staples, etc.
So, why did Google rank these web pages higher than sites owned by individual marketers?
Over time, Google has collected a lot of user behavior data that tells it these searchers want a credible shopping site. They'd rather buy a whiteboard from bestbuy.com than from buy-whiteboard-online.net.
Consequently, trying to rank for head keywords with buying intent is like trying to outrun your own shadow. It's difficult at best – more likely impossible.
These SEO trends aren't going away. It's not like Google just wants to see how it goes. These changes are here to stay. Your choices are to keep doing what you're doing or learn to adapt your SEO campaigns to fit this new artificial intelligence.
It's the same for virtually every keyword – either content pages or top shopping sites are at the top of the search engine results.
For instance, a search for "top hybrid bikes" yields similar results. A few years back, that keyword would have produced results including a comparison table of some sort. But today, the #1 result is a well-written article;
Is it still possible to rank highly for exact keywords? For example, when you place your main keyword in the title of your content or meta description, does it work? Yes, but there's a catch.
The fact that you placed the keyword in the headline or meta description isn't the determining factor it used to be. The overall user experience that your web page creates is what counts.
Let me show you an example, using a keyword that we use all the time: "write content headlines."
You may think that a search engine like Google will rank content pages with the exact keyword in the title tag higher than other pages, but the top 10 search results tell a different story:
Do you see exactly why targeting a particular keyword and hoping to rank highly for it is no longer the best SEO strategy?
Let's take a more critical look at the above results. Notice that the #1 result contains the keyword "write an irresistible headline." So why does it show at the very top? Where are those exact match pages?
They're not ranking because those pages don't provide useful information to users. People haven't been satisfied with the pages and so they didn't share them on their social media sites or link to them.
That being said, there are proven ways you can still drive organic traffic. Keep your mindset focused on these goals:
Build brand visibility: Think of SEO as the process of increasing brand visibility across different channels.
One way to do this is to republish your content on social media networks. For example, you can use Facebook to improve your SEO by link building to your useful content pages.
And, you'll get results similar to someone who curates content.
This means that you should get active on social media networks such as Twitter, Facebook, Pinterest, Google+, LinkedIn and Periscope.
The more places where your site is mentioned, the more data Google collects on it. Eventually, you'll see an improvement in your rankings, as long as you continue to publish new content and apply SEO expert touches. 
When you're building brand visibility, you'll get better traffic, regardless of whether or not you're targeting a particular keyword with your SEO campaign.
Some top brands dominate Google's top 10, not because they're good at search engine optimization, but because they've got strong social media activity. For example, Etsy.com ranks #1 for the popular keyword "handmade gift tags."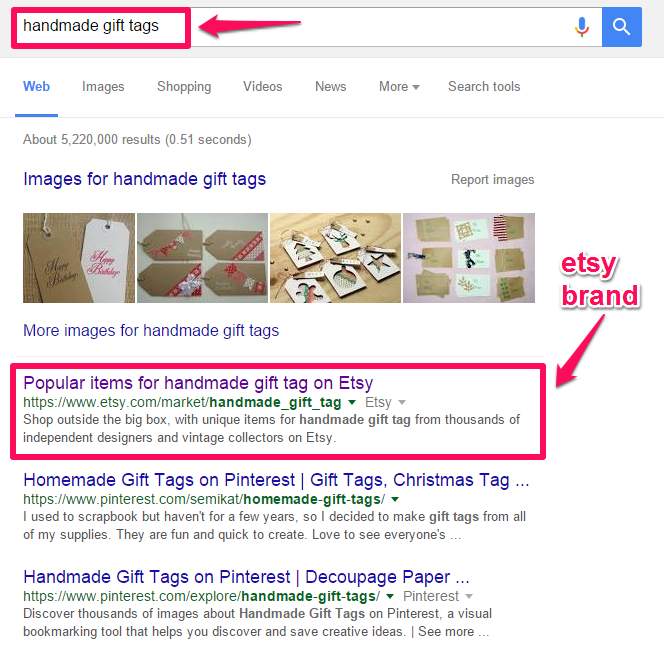 Surprisingly, Etsy's web page doesn't have any incoming link building: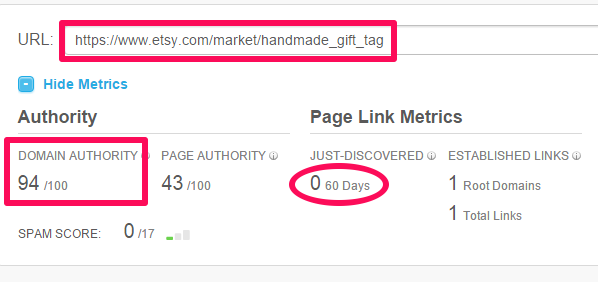 Why is no site link building to Etsy's web page? it could be that Etsy.com isn't actively promoting the page. They don't have aggressive SEOs link building for them.
So, how then is Etsy dominating the SERPs?
Etsy was able to rank #1 for a high volume keyword phrase regardless of link building because of its brand visibility across social media networks.
People who purchased handcrafted gift tags from Etsy.com loved them and they told their friends and colleagues about it on Facebook, Twitter, Pinterest, and other social media platforms.
You're probably beginning to understand the trend, but does this mean that social signals improve search rankings? I can't say that definitively since Google hasn't said as much.
But I can say that social signals boost brand visibility, and, when Google has collected a lot of that kind of data via artificial intelligence, it'll rank the web page in question more highly.
As further proof that SEO is no longer about keywords, but is instead about brand visibility, the 2nd and 3rd results for the same keyword ("handmade gift tags") are Pinterest boards. These results should be getting search marketers' attention and be encouraging them to think of ways in which they can change their tactics to follow these SEO trends.
Create a richer content experience: Smart SEO experts and savvy digital assistants are creating useful content these days.
They've come to realize that inbound marketing generates profit. According to HubSpot, "54% more leads are generated by inbound than by outbound."
Rich content improves your customer's experience.  When customers are happy, they'll buy your product. The better you are at giving customers a memorable experience, the more likely they are to buy from you.
Create a richer content experience for users by answering their questions.
Since keywords are difficult to rank for these days, I recommend you use Quora to find relevant questions that your target audience is asking. Check the meta descriptions to get a glimpse into what kinds of questions your audience is searching for. 
For example, if you're selling to B2B companies, you could go to Quora and find related questions:
Quora provides what I call "conversational search terms."
You'll notice that certain keywords don't look like typical keywords. For example, in the screenshot above, one of the Quora questions is:
Are your prospects using social media to find you?
If you research keywords using Google Ads Keyword Planner, you're not likely to find any keyword that look like that.
That's because Google doesn't store these conversational search terms in their database. Users may not type them into the search engine, but those questions are worth answering.
Instead of trying to compete with big brands with strong domain authority when it comes to search engine optimization, complement what they're doing through the creation of in-depth and helpful content by targeting conversational search terms.
If you create the right content to answer these questions, you'll find that your conversion rate will increase.
If top brands like Amazon, Etsy, and Best Buy are already dominating for money keywords such as "buy Hp laptops," what about other long-tail keywords such as "top places to buy HP laptops" or "where to buy HP laptops online"?
Content is the way forward. The more content you produce and distribute to build your brand visibility, the more long-tail search terms you'll start to rank for, even if you weren't targeting them directly. Also with more content, you have the chance to increase link building opportunities and be successful in organic search results.
So, for now and into the foreseeable future, there's less focus on keywords and more attention on user questions, insights and the intentions behind every keyword.
Trend #2: Increasing importance of social signals
I've already talked about the impact of social signals on search rankings and that they improve brand visibility.
Moreover, social signals can raise domain authority and page authority, even if the links from Facebook posts and Tweets are nofollow.
When you diversify your content distribution across different social portals, especially those with strong organic performance, you'll notice that you'll earn more links.
Google now reports "practically 100%" of manual actions. So, often times when you discover many people giving negative reviews of a brand on social media platforms, Google will roll out a manual penalty on it.
With a manual review or action, a human being at Google will review a particular site that's gaining some social signals and decide to issue a penalty against it (usually manual actions are indeed penalties).
The manual review might be triggered by a spam report from an outsider or just Google's regular policing.
Wikipedia ranks highly for every known keyword in this world. Are they targeting these keywords just to rank highly for them?
On the contrary, the site just consistently publishes great content covering every aspect of a subject and their link building is impressive. Because of this, its content is some of the best around – people link to it, recommend it and share it on social media networks. Wikipedia captures the essence of what a good SEO campaign looks like, and digital assistants and SEO experts should pay heed.
Of course, Wikipedia is a huge site with lots of domain authority. But, that social influence they've been passing to their web pages is what makes them strong.
Social signals may not produce an immediate SEO result, but if you keep at it, they'll produce results in the long-term. Matt Cutts says it best:
The bottom line is that whether or not social signals improve search rankings, you should create a social presence that will give potential customers the opportunity to know your brand and promote it for you.
Get back to the objectives of networks such as Facebook, Pinterest, Google+, and Twitter. These sites exist to help you connect, communicate and give people a taste of what you're promoting.
In my opinion, social signals produce long-term results and impact search rankings in a very significant manner.
Trend #3: Increasing the value of earned links
When I began my blogging career, I believed that "if you build it, they will come."
That never happened as many digital assistants and SEO experts can confirm. Brian Dean will agree with me on this: promoting your content to increase public awareness and earn links is much more important than most bloggers realize.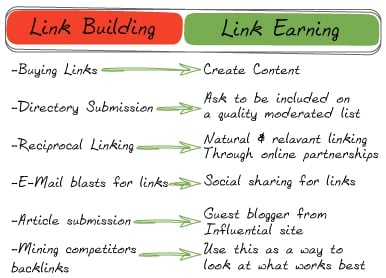 Yes, link building is still a determining factor in organic rankings, but the way those links come to you matters a lot.
These days, if you don't have a proven content marketing strategy that will help you "earn" links instead of continuously chasing the next shiny link building strategy, you'll keep struggling to generate organic search traffic.
Earned links are those links that come to you without your active participation. Just like earned media, they're a result of the value that you deliver. Your content has to be great before someone will link to it.
In other words, when you get a link from a guest post, that's not earned. You made it happen. But, when someone writes a post and links to you (especially in a contextual link), you've earned that link.
Google still has a long way to go in understanding whether link building is earned naturally or built, but it's already doing a solid job separating the two.
So, my advice is: Don't worry about how Google will determine if a link is earned.
Just focus on creating awesome content for your SEO campaign, and then get it in the hands of influencers who will amplify it. You'll observe a dramatic increase in your search performance.
Trend #4: More focus on broken link building
Many link building strategies look suspicious and may also make your site susceptible to a Google penalty. But, with broken link building, you don't have to worry about that.
A broken link is simply that – a link that's no longer functional. When you click the anchor text, it takes you to a 404 page or an invalid page.
Out of the 5 major inbound strategies for building links, broken link building is the most effective and it's a safer way to improve your search performance without raising a red flag.
Inbound links are still a powerful ranking factor that an artificial intelligence giant like Google uses to rank web pages. But, as you already know, the era of "quantity" links is long gone. What you need are quality links.
Look at links in terms of their ability to provide long-term SEO value.
Make sure that the source of your links is credible and is already performing well in search results.
The practical steps behind broken link building are straightforward:
Step #1: Find resources pages related to  your industry: Just go to Google and search for a resource page that's relevant to you with these strings:
links + keyword
resources + your keyword
intitle:links
intitle:resources
intitle:sites
intitle:websites
inurl:links
inurl:resources
inurl:sites
inurl:websites
"useful links"
"useful resources"
"useful sites"
"useful websites"
"recommended links"
"recommended resources"
"recommended sites"
"recommended websites"
"suggested links"
"suggested resources"
"suggested sites"
"suggested websites"
"more links"
Let's assume that you want to find a resources page related to "blogging." Here's the search results string: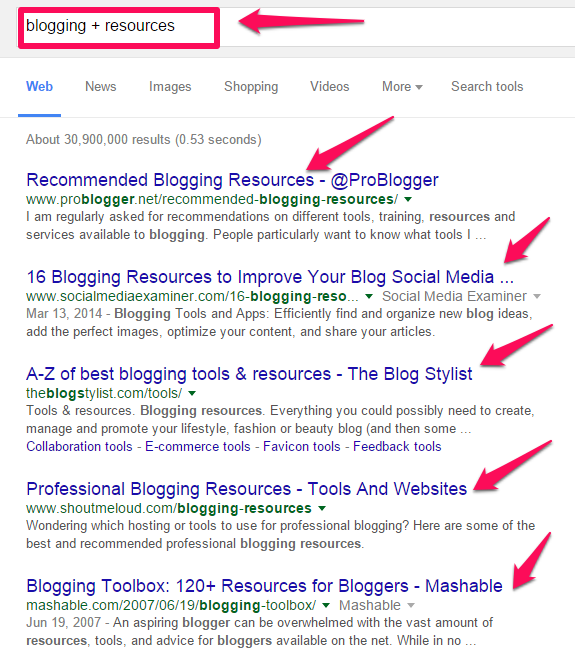 Step #2: Check the links on those web pages to identify dead or broken links: Next, we have to check if there are broken links in any of these resources that Google already ranks in their top 10.
So, let's see if any of the outgoing links on http://mashable.com/2007/06/19/blogging-toolbox are inactive.
First, visit the dead link checker tool. Plug your resource page URL into the search box. Click the "single webpage" so that only that URL will be checked. Then click the "check" button.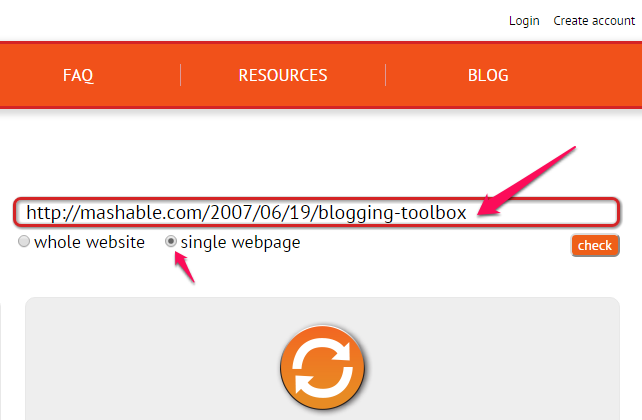 Here are the broken links: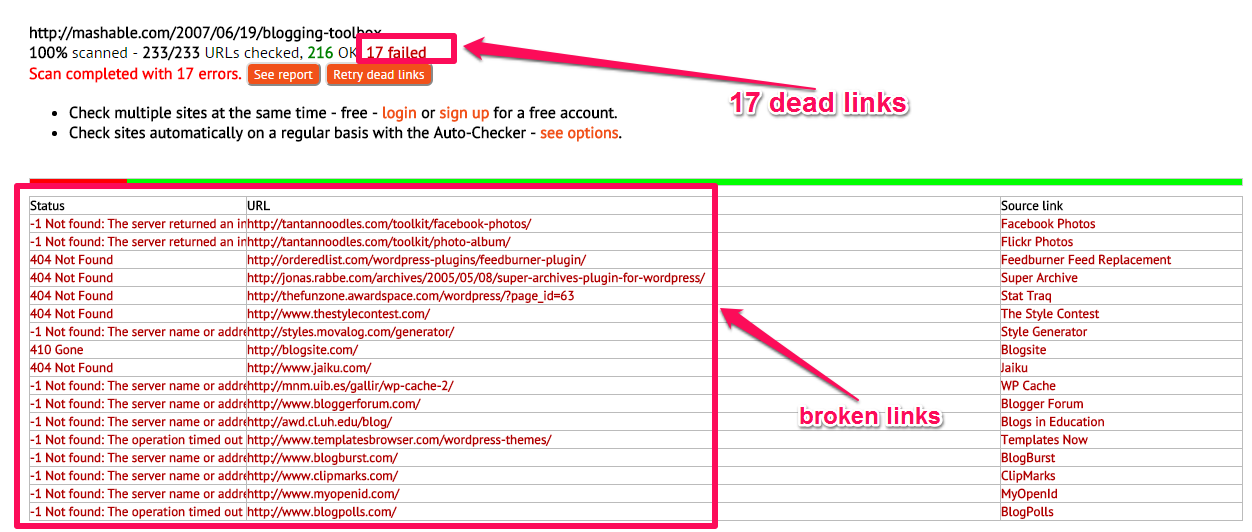 17 dead links in a single resource page. This is bad for Mashable.com or any site, so you'll be doing the site owner a favor by suggesting a replacement for those links.
Step #3: Contact the site owner or editor for the site, tell them about the broken link and suggest an alternative link – your own useful content page.
If the recipient is even a little bit of an SEO expert, they'll understand the implications and respond to you.
You can model your email after this email template. Make it relevant to the site you're targeting and send.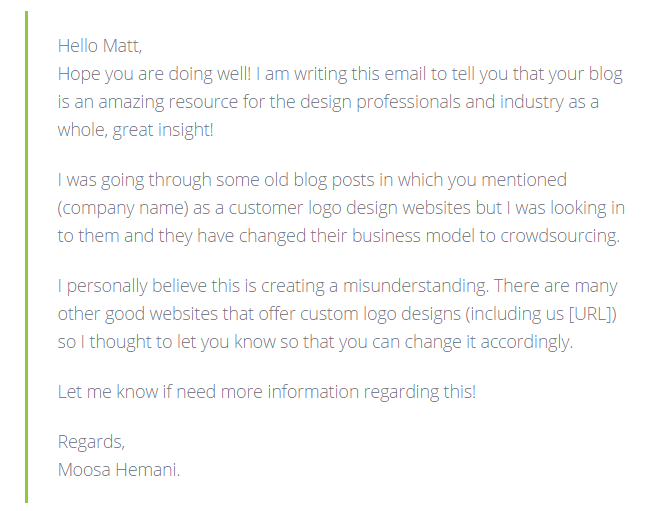 When you get a positive response from the digital assistant or web page owner, then you can send your relevant and irresistible resource (blog post, article, guest post, YouTube video link, PDF report download link) that can be used to replace the dead link.
You can take advantage of hundreds if not thousands of links that break every year on sites in your industry.
Trend #5: Brand mentions and co-citations will impact search performance
Some have called brand mentions and co-citations "building links without links." It's neither a new SEO term nor something that Google asked the SEO world to do.
However, it's one of the strong SEO trends because of its impact on the overall perception of a link in relation to the Google Penguin update and the anti-spam update.
When Google began devaluing low-quality links and started paying attention to the domain and page strength of incoming links, co-citations became extremely popular.
What's a co-citation?
Co-citation is a way to amplify the power of your links without direct link building.
KISSmetrics defines co-citation as the situation whereby one website or brand is mentioned but not linked to by two different sources.
For example, Site B mentions Site C, and vice versa with no actual hyperlinks – just a mention.
If that sounds hopelessly complicated, just keep in mind that what Google is after is how your content-driven SEO strategy helps you build influence, such that other people will mention your brand – not because of any actual links between you and that other site, but because you deserve it.
The concept is simple: "good websites link to other good websites."
For example, I link to Moz blog posts a lot, not because I want to help them improve their rankings (that's not my job), but to provide my readers with a useful piece of content related to the topic that I'm writing about.
There's no single specific SEO strategy to get your brand or site mentioned or co-cited. It boils down to creating high-value content on a consistent basis.
For example, when you think of SEO, which blogs come to mind? Probably the same ones that come to my mind: Moz, Search Engine Journal, Search Engine Land, QuickSprout.
When you think of blogging, which blogs come to mind? Problogger, BlogTyrant, Bloggingwizard, etc.
And for content marketing? I'd recommend Content Marketing Institute, MarketingProfs, Content Marketing Up, Copyblogger, Convince and Convert, etc.
You get the point.
If you want to get brand mentions from other blogs, start by creating epic content as part of your SEO campaign. With epic content, you can command attention and get your content in the hands of influencers who will amplify your reach.
Trend #6: Optimized search across platforms, devices, and channels
Are you prepared for the mobile device gold rush? Well, you better be, because it's here.
Your target audience is no longer in one spot on one device. Mobile has taken over.
Let's try a little multiple-choice quiz: Considering the numerous mobile devices, mobile apps and platforms that your target audience browses the web with, which device should you optimize for?
PC

Tablets

Smartphones

Phone watches
Trick question. There isn't one single answer. The answer is "5. All of the above." Artificial intelligence is rapidly changing, becoming smarter, and able to shrink to fit any platform.
Google wants to satisfy users, no matter what device they're using. The mobile-friendly update which became effective on April 21, 2015, reinforced the importance of giving mobile users an equal playground with PC users.
You'll notice that in this post, I've stressed the importance of the SEO trend towards emphasizing what users want instead of the keywords they use.
When you think of optimizing your content for mobile users, 3 things should come to mind:
Search: Identify the search queries, ads, and keywords that are bringing users to your site's pages from different devices.
Weigh the search queries against each other to fully understand how to create the right content mix.
Content: Which content draws the most users to your site and landing pages? In each stage of the customer buying cycle, what content format is gaining the most traction?
Do you see any difference in the content that mobile users want vs. what desktop users want?
Workflow: How does your content on the page perform overall? Do the layout and menus help users navigate your web pages easily?
You can find out when you use visitor monitoring tools such as Crazyegg.com. What path do mobile phone users take, compared to the path taken by tablet users and desktop PC users?
Check your Google Analytics for user data. Identify the landing pages (pages that users entered your site on) and exit pages (pages they exited from).
All of these activities will reveal a lot about user behavior and how to structure your content to appeal to your users, regardless of the platform, channel or device they're using to access your site.
Conclusion
Given the real-time nature of searches and how Google may decide to rank web pages tomorrow, you need to get prepared beforehand by expanding your brand's social media presence.
This helps you build strong influence and enhance brand mentions and co-citation, which are social signals that will impact your search rankings in the long-run.
Personally, I like to know as much as possible about the latest Google update and trends in organic search rankings, but I never let the changes control how I see SEO as a whole.
The time-tested SEO best practices continue to produce the best results when paired with attention to user experience. This is how you become an SEO expert.
For example, I consider keywords a tool that allows me to understand my customers. It gives you insight about user psychology and how to persuade your users to trust you and buy from you.
By identifying these keyword phrases, I get to know firsthand the thought pattern of my ideal customer.
So, I focus on creating useful and interesting content that addresses their thoughts and desires, without overusing the keywords.
If you decide today to consistently create the best content you can – content that's better than what's out there, – and promote it across social media platforms, you'll ultimately improve your search rankings, drive organic traffic and, more importantly, sustain your rankings.
Which other SEO trends do you think have a strong impact on search rankings and organic traffic generation?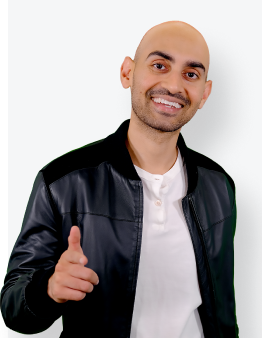 See How My Agency Can Drive More Traffic to Your Website
SEO - unlock more SEO traffic. See real results.
Content Marketing - our team creates epic content that will get shared, get links, and attract traffic.
Paid Media - effective paid strategies with clear ROI.