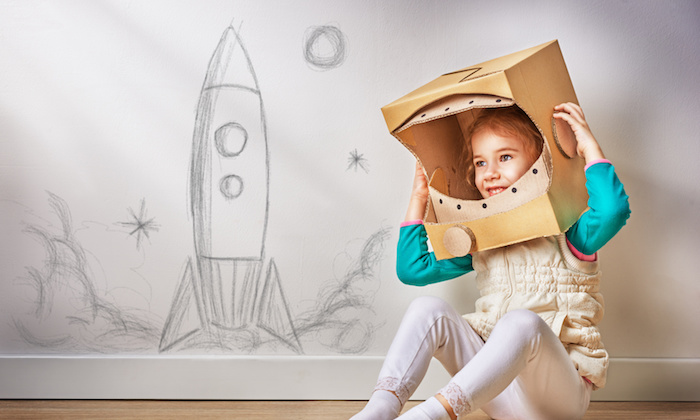 Are you putting the appropriate amount of time and resources into your social media marketing strategy?
It doesn't matter if you're launching your first social media strategy or tweaking your current marketing campaign, nothing changes the fact that Instagram marketing should be a big part of everything that you do when it comes to your marketing strategy.
Before we get into the finer details of creating a strong Instagram marketing strategy, let's examine some of the key statistics associated with this fast growing platform that seems to have Instagram followers and other users hooked:
More than 500 million monthly active users.
Nearly 100 million Instagram photos and videos shared each day.
A worldwide audience, with approximately 80% of users outside the United States.
Now, do you see why it's so important for your brand to take advantage of Instagram as part of your marketing strategy?
In the past, I've discussed a variety of ways to use an Instagram marketing strategy to boost revenue. For example, this post discusses how I generated more than $300k, in three months, using Instagram photos, etc as part of my social media marketing plan.
This time around, I'm going to share 10 tools for skyrocketing your Instagram marketing and overall marketing strategy. Best yet, these are easy to implement, full of features and useful for all types of businesses who need to up their social media game and appeal to Instagram users.
Let's get started with hashing out an Instagram marketing strategy! 
What does the phrase "social curation" mean to you?
If you don't know what this means, in relation to a social media site like Instagram, Yotpo can put you on the right track.
This tool will help you "identify and collect" user-generated content that relates to your business. By doing so, you can take advantage of three distinct benefits:
Increase on-site conversion.
Drive traffic to your website from Instagram.
Increase traffic to individual product pages.
Social curation is not as challenging as it sounds, with Yotpo breaking this down into five distinct steps to adapt for your media marketing plan:
Collect and curate photos from Instagram influencers, customers, prospects and others.
Moderate as a means of thanking customers, prioritizing photos and adding tags.
Hand pick your top photos to display on product page galleries.
Create a shopper-friendly feed, to eliminate the number of steps between discovery and purchase.
Use curated photos across many mediums, including your website, social posts and Yotpo Ads (among others).
If you want to amplify Instagram photos and Instagram posts through advanced social curation, Yotpo is the tool for you. It is used by companies big and small, spanning various industries, to boost their social media marketing efforts and to aid with influencer marketing.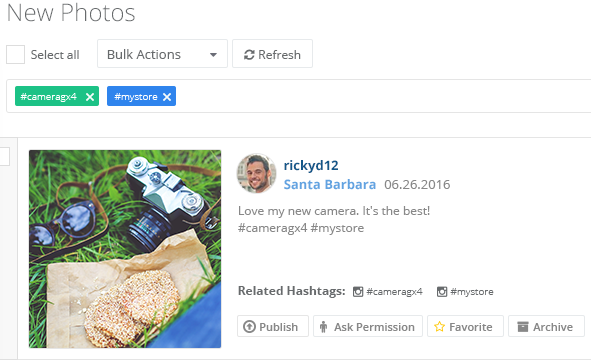 You do your best to add high quality images to your Instagram feed, as often as possible. Even so, you realize that this may not be enough for a solid Instagram marketing strategy. You realize that you need to do more in sharing your Instagram photos with your target audience.
This is where SnapWidget comes into play. With this visual marketing tool, you can easily display Instagram photos and videos on your website. Furthermore, it also works with the Twitter social network, providing you with an even bigger media marketing boost.
With more than 100,000 customers, you never have to worry if this tool has something unique to offer. It does.
The thing that I like best is the ability to create your first widget for free. This allows you to get your feet wet, see what the tool has to offer and decide if it's what you're looking for in regards to your Instagram marketing campaign.
As you begin to use SnapWidget, you'll find that there are many widget types to consider:
Grid Widget
Scrolling Widget
Map Widget
Slideshow
You can find a use for each one, but the grid and scrolling widgets are most popular among those interested in displaying images on their company website.
Growing your Instagram account  and your Instagram followers is a good start, but don't stop your marketing strategy there. You can use SnapWidget to display these images on your website, thus increasing your reach across the social networks.
(via SnapWidget)
What tools do you use to manage your Instagram account? Do you have any in place to remain organized and save time?
If you can't answer yes to either question, it's time to take a close look at ScheduGram and its many unique features.
This tool provides a variety of tools, such as the ability to schedule future updates, Instagram feeds, web uploading and support for multiple accounts (perfect for agencies).
Let's take a closer look at these primary features:
Web upload. From Instagram photos to videos, you can upload and edit all of your media before pushing it live.
Schedule posts. Will you post your images now or later? If you want to schedule for the future, ScheduGram allows you to do so with ease. This is a big time saver for many marketers.
Multiple account management. Maybe you have more than one Instagram account. Or, maybe you're an agency that manages accounts for a variety of clients and need to arrange a ton of different Instagram posts. ScheduGram has you covered, with its multiple account management feature. You don't have to log in and out, but can instead jump from one account to the next.
Marketing professionals understand the importance of remaining organized and introducing a streamlined process. With ScheduGram, you have a greater chance of making this happen.
(via ScheduGram)
If you're seeking a better way to share top content with your target audience, look no further than Tagboard.
Simply put, a tagboard is a collection of social media posts, such as Instagram photos and Instagram posts that share the same hashtag.
There is more to this tool than simply creating tagboards. Once you do this, you can then embed it on your website, add to mobile apps and much more.
Going one step further, your Instagram users have the ability to engage directly with your tagboard, such as by adding comments.
Give this tool a try, by running a search via its homepage:

After running a search, you're presented with recent updates that include the hashtag that you entered. From there, you can easily create a tagboard to share with your target audience and improve your marketing campaign.
One of my favorite features is access to related data. Click on the information button next, to your hashtag and you'll see something like this: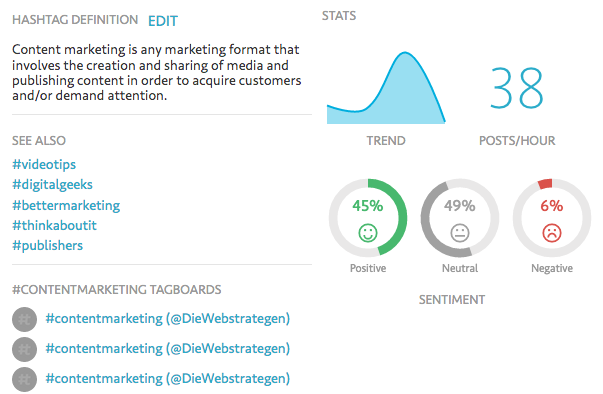 This gives you a better idea of how popular the hashtag is, whether it's trending and also provides other suggestions.
Tagboard is simple to use and has been proven effective for these kind of marketing campaigns for the social networks. Even if it doesn't become a big part of your daily Instagram marketing plan, it's likely that it will fit in from time to time.
Do you enjoy analytics as much as me?
If your answer is yes, you won't want to ignore this Instagram marketing tool any longer.
The primary purpose of Iconosquare, as it pertains to Instagram marketing, is to help you better measure and optimize your performance on the social network. This goes a long way in helping you understand what's working and what's not when it comes to your visual marketing, which allows you to make changes as necessary.
Before we go any further, let me say that there is a free seven day trial available to first time users. Best yet, no credit card is required. This should be enough for every marketing professional to at least take a closer look at the tool that could help improve their Instagram marketing.
There are many reasons why 30,000+ businesses and agencies who are also Instagram users are using Iconosquare. Overall, it comes down to one thing: the depth of the analytics data.
Here is a short list of some of the data that Iconosquare can track and share with you:
Gained and lost followers.
Media posted.
Followers location.
Posts on hashtag.
Top followers.
Best time to post.
I'm a big believer that all of this data is important for your Instagram marketing strategy, but make sure that you spend plenty of time focused on the best time to post data. With this, you'll get a better idea of when you should post updates, for maximum exposure and engagement with your Instagram followers.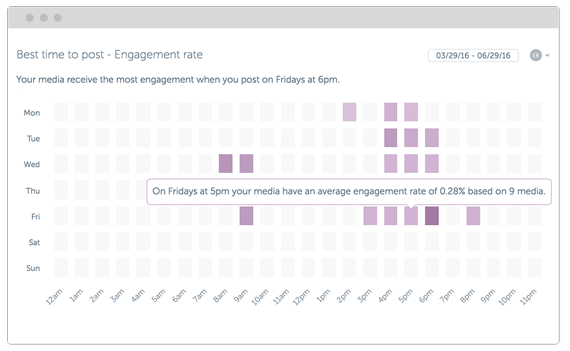 (via Iconosquare)
As you can see, everything is laid out for you. You can jump from one day and time slot to the next, to find out when you should and should not add Instagram photos and posts to  boost your social media marketing.
In this example, an engagement rate of 0.28% is displayed for Fridays at 5 pm. With this in mind, you can then compare the rate to other days and times and make more informed decisions regarding your posting schedule.
Iconosquare is the king of Instagram analytics, so make sure it's a big part of your marketing strategy moving forward.
It's easy to get stuck in an "Instagram rut." You know what I mean. You take an Instagram photo, add it to your account and repeat.
Unless you have a large Instagram following, this routine can soon become stale. It can also lead you to waste a lot of time.
Flipagram helps protect against this, by providing the ability to create a slideshow video for Instagram. This gives your page a bit of flair, as opposed to the "same old, same old."
You may not find yourself creating a photo video story on a daily basis, but it's a great way to break up your day-to-day activity.
Flipagram helps you to put your products in front of your audience, without asking them to manually move from one photo to the next. This improves the likelihood of sharing all of your content with your target audience.
It's a common misconception that Flipagram is only useful for companies in the retail industry. By thinking outside the box, it's a tool that any company can use to market their products or services on social networks.
For example, a restaurant could create a Flipagram that displays all of their best dishes or most popular drinks.
If you want your account to stand out when it comes to your Instagram marketing strategy, you need to make it unique. With the help of Flipagram, you can do so with ease.
(via Flipagram)
One of your primary Instagram marketing goals is to engage your audience on a regular basis. Taking this one step further, you should focus on learning more about your audience.
This is where AgoraPulse comes into play. It has a variety of features for better understanding your audience.
You're presented with a lot of information upon logging into your account. From the number of brand mentions to top keywords, it's all here for your review.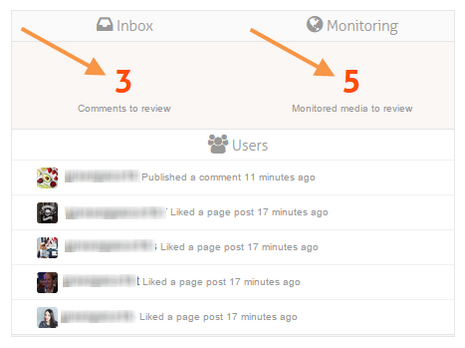 (via AgoraPulse blog)
As you review this information, you'll find that it can be used in many ways:
To better understand who's most interested in your brand.
To provide a higher level of customer service.
To assign characters to specific users.
AgoraPulse is one of those tools that you have to experience firsthand, if you truly want to understand its power.
Personally, I enjoy the simplicity of the dashboard. Everything is laid out in a clear and concise manner, allowing you to always find what you're looking for and to apply it to your Instagram marketing strategy.
Also, every plan comes with unlimited team member access. This is perfect for companies that have more than one person managing their Instagram account.
Known as an "image recognition marketing" company, Curalate provides a variety of tools to help take your Instagram marketing efforts to the next level.
Although the technology driving Curalate is advanced, using the service is actually quite simple.
Let's take a closer look at some of the many ways that you can use this tool within Instagram marketing, segmented by feature:
Like2Buy. Makes the link in your profile the first step in purchasing products mentioned in posts.
Visual Insights. Data, data and more data. You know that this is something I like, so it's only natural that this feature would be among my favorites. With this, you gain access to analytics that show which products are being shared in images via Instagram, among other social media platforms.
Ads. Your advertising and marketing plans should work together in perfect harmony. Curalate helps make the most of ads on Instagram, through a variety of targeting features.
Curalate has a strong reputation for providing a high level of features to brands that want to make their Instagram feed shoppable. Even so, there are other features, such as those detailed above, that you should check out.
(via Curalate)
Are you interested in running promotions via Instagram? Do you have big plans for utilizing user-generated content?
If you answered yes to one or both of these questions, Offerpop can be your professional guide when it comes to these kinds of Instagram marketing campaigns.
Unlike some tools on this list that focus on one area of Instagram marketing, Offerpop is all over the place (in a good way, of course).
For starters, you can use the platform to run promotions and provide exclusive offers to your audience. For companies with a product to sell, this is always an idea to consider.
Moving on, Offerpop has a lot to offer, in regards to user-generated content. If you're new to the concept, this tool can help you better understand what you should and should not be doing.
The primary goal of Offerpop is to help users collect, curate and manage user-generated content. Doing so allows you to benefit in many ways, such as keeping potential buyers engaged for a longer period of time.
The company discusses some of its top user-generated content features on its website, noting the following:
Collect user-generated content via hashtags.
Acquire the rights to use the content for marketing purposes.
Auto response, to ensure that you're always engaging with consumers without delay.
Engagement monitoring.
There's a lot to learn about Offerpop, but I encourage you to give it a try. The auto response feature, in particular, is one of my favorites. Anything that improves communication via social media is something that I enjoy, as it can go a long way in improving your Instagram marketing results.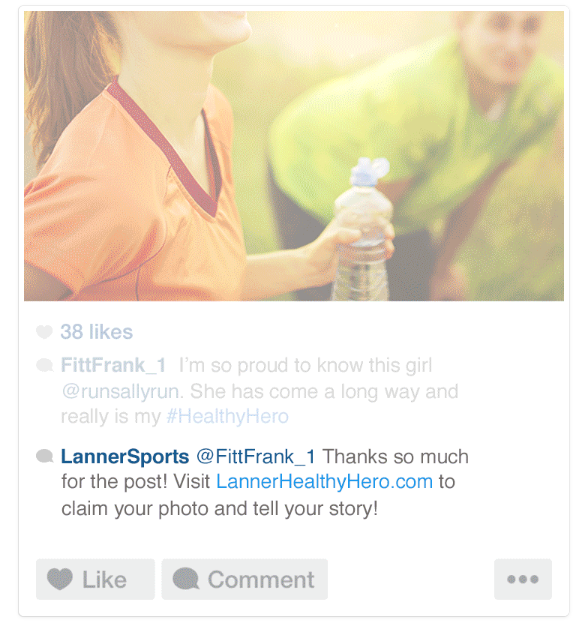 (via Offerpop)
As you probably know, there is no shortage of image and video editing apps. A new one pops up almost everyday.
While it's good to have options, it can be difficult to decide which one's best for your brand. Typic has long been an industry leader in this space, as it provides the ability to quickly and efficiently add effects and filters to your photos.
It doesn't matter if you need to add text or touch up a particular aspect of an image, this app has you covered.
Let's look at some of the top features of the app:
More than 100 fonts.
More than 500 design elements.
Ability to add your logo to any photo.
Regular updates to ensure access to new features.
Typic is popular among all types of users, including those who only use Instagram for personal use. However, there are specific features that make it a top choice for marketing professionals and can definitely help to improve your Instagram marketing strategy.
I enjoy the "add your own logo" feature, as this gives you the opportunity to promote your brand with each image that you upload. Best yet, you can save as many as four versions of your logo, allowing you to assign them to your image with a single click.
Here's an example, from the Typic gallery:
A photo can be more than a photo, when you rely on Typic. This app can help you turn every photo, no matter how mundane, into a work of art. From an Instagram marketing perspective, this is a big deal.
Following and liking photos of users who are currently following your top competitors is a great method to get more followers, but it's a huge time commitment. SocialUpgrade is a simple service that does all the work for you.
Easy peasy.
Conclusion
There is more to social media than posting updates and hoping for the best. A high level of engagement is what you're really after.
With many considering Instagram the king of social engagement, it's only natural to spend plenty of time creating a killer strategy that yields results. With the tools above, you're in position to do just that.
Do you have experience with any of these tools? Share your thoughts and results in the comment section below.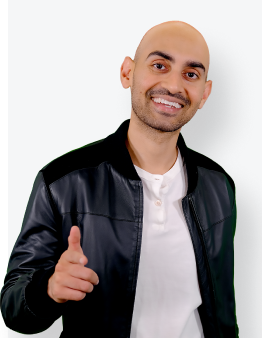 See How My Agency Can Drive More Traffic to Your Website
SEO - unlock more SEO traffic. See real results.
Content Marketing - our team creates epic content that will get shared, get links, and attract traffic.
Paid Media - effective paid strategies with clear ROI.
Are You Using Google Ads? Try Our FREE Ads Grader!
Stop wasting money and unlock the hidden potential of your advertising.
Discover the power of intentional advertising.
Reach your ideal target audience.
Maximize ad spend efficiency.