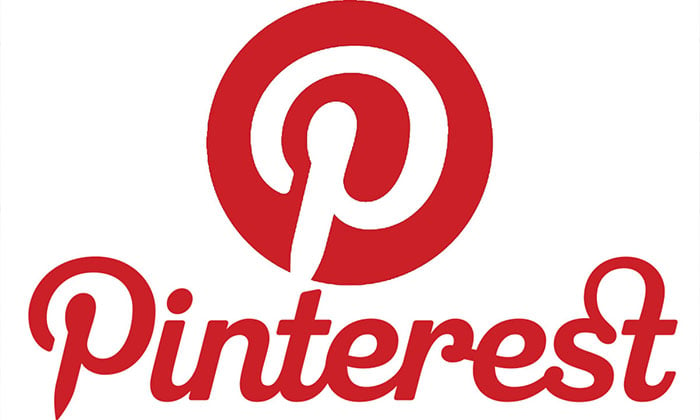 Pinterest is often overlooked as a successful marketing channel for businesses, but it can be highly effective.
96% of all Pinterest users regularly research product information on the platform. 87% of users have purchased a product they saw on Pinterest.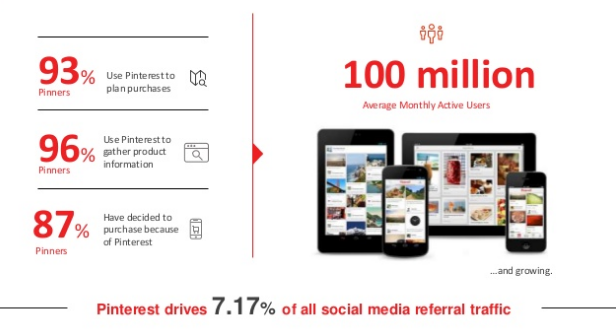 Pinterest users are a desirable target audience for businesses.
More than half of Pinterest users have an annual income of over $50,000 per year. 10% of users have an annual income exceeding $125,000.
That's great for B2C retailers, but what about B2B services?
Pinterest can work really well for B2B brands as long as you have valuable content and attractive images to go along with it.
Pinterest launched their first advertising service, promoted pins, in December 2014.
Since then, many new advertising features have been developed for brands to promote themselves.
If you haven't advertised yet on Pinterest, or if you've only promoted a few of your pins, you're missing out!
Here are the latest Pinterest advertising strategies you need to know about.
1. Optimize your Pinterest SEO
First and foremost, Pinterest is a search engine, not just a social network.
Its algorithm relies heavily on keywords to show users content they're interested in, and for your pins to show up in searches.
For example, social media manager Chloe West includes the keywords "social media" and "digital marketing" in her name.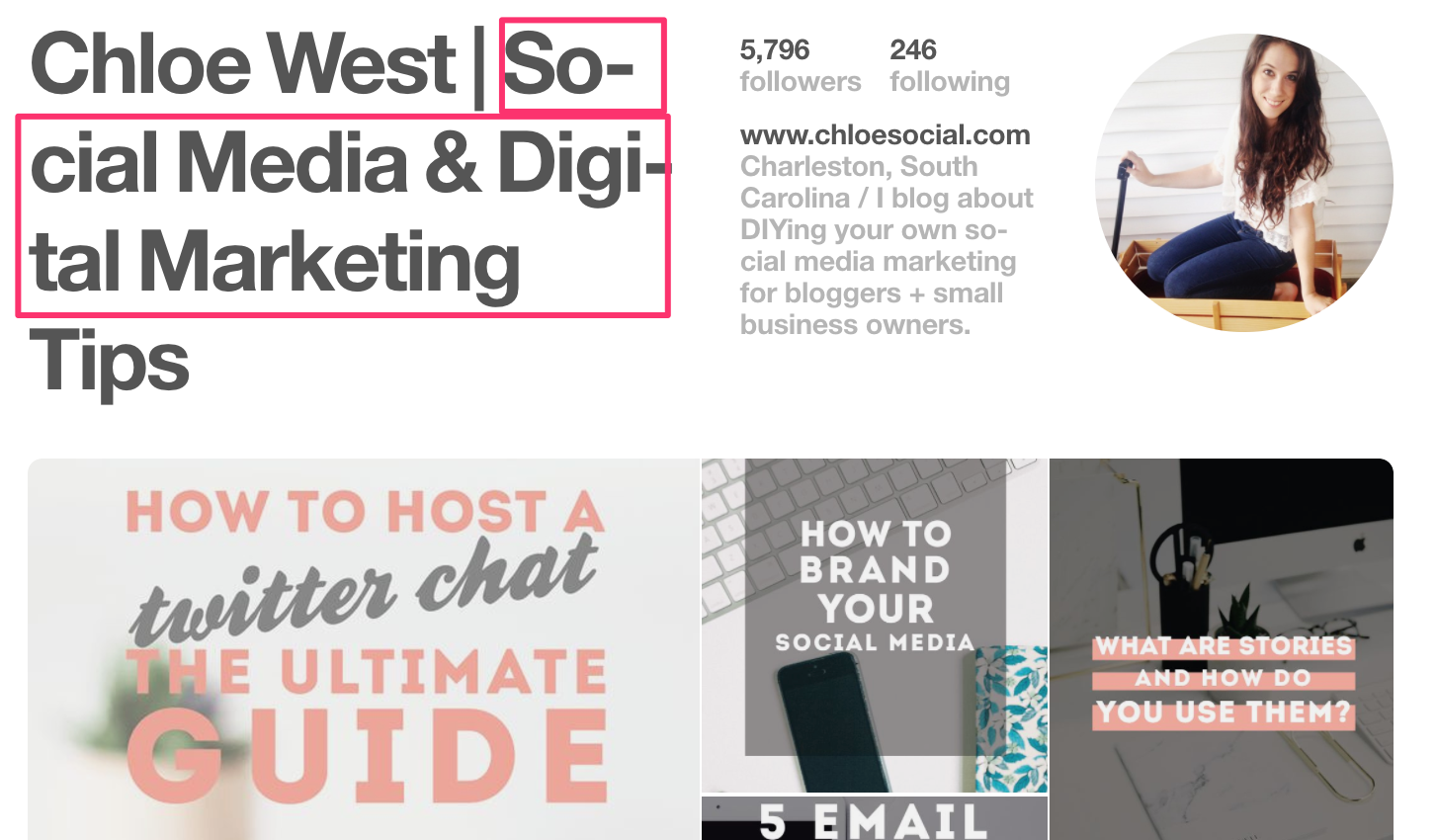 So when you search Pinterest for "digital marketing," you see her profile in the results.
There are a few key places you need to use SEO keywords:
Your name: Don't simply use your name. Include a keyword about what you do, like, "Neil Patel – Content Marketing Tips."
Profile description: Include at least one keyword in your description, and more if you can fit them.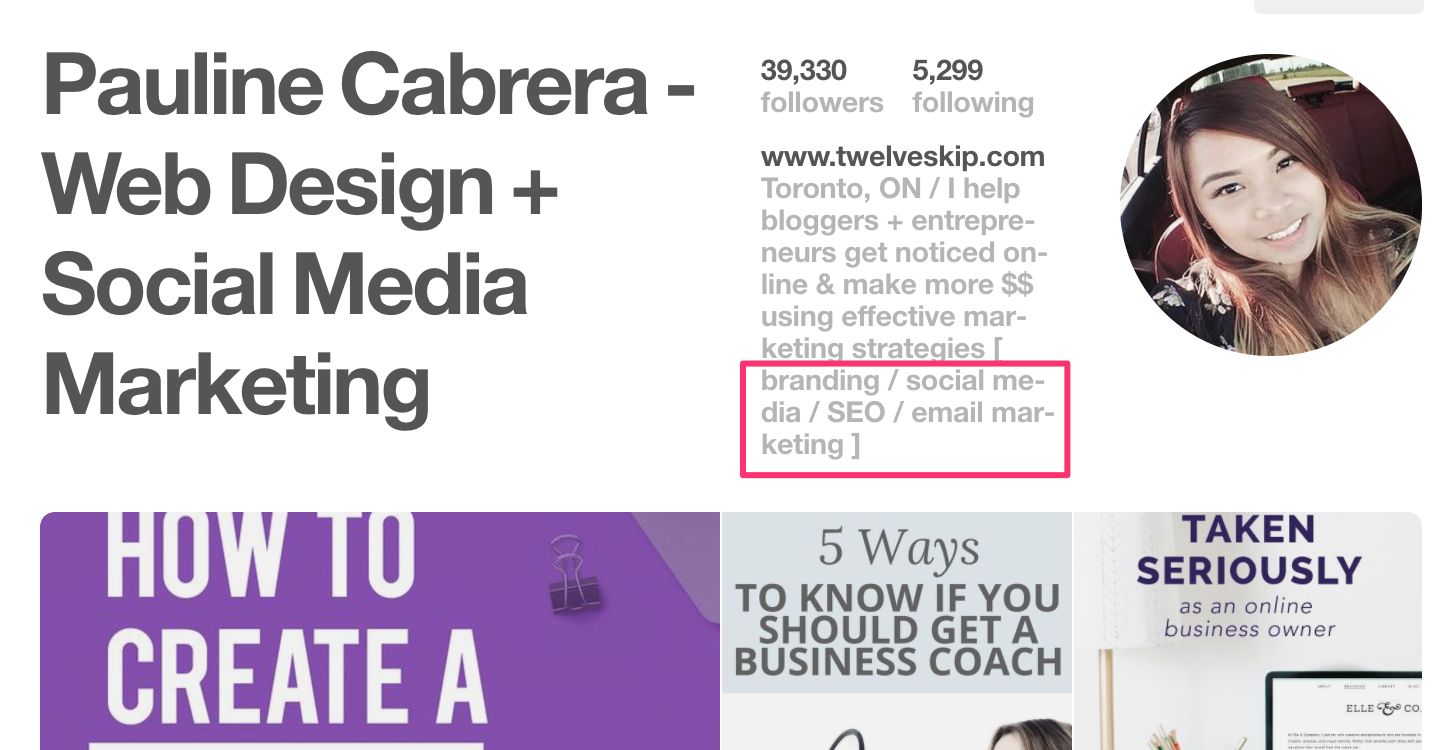 Board descriptions: You can include keywords here one of two ways.
Some people write sentences that include keywords.
You can also list keywords separated by commas.
Most Pinterest users won't see your board descriptions. Instead, they'll be interacting with individual pins on your account.
Within pin content: Include at least one keyword when you save new pins.
When adding a pin from another website, or repinning one on Pinterest, be sure to edit the description content to maximize it for SEO.
To edit an existing description, click the Edit icon, which looks like a pencil.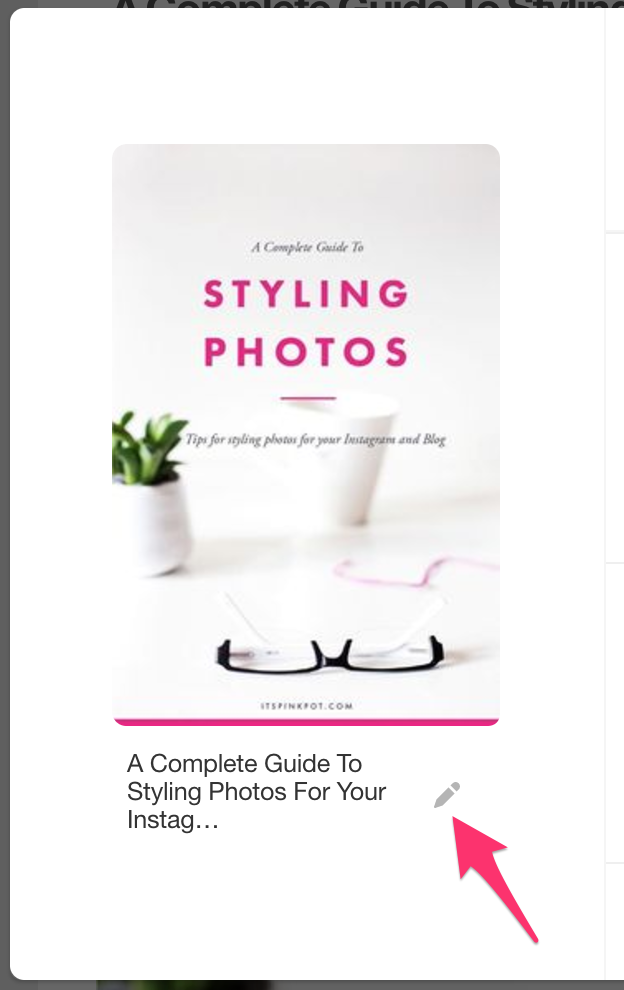 This changes the description only for your account, and not for anyone else who has already pinned it.
You need great content on your boards to attract followers and be successful with marketing on Pinterest.
A properly optimized profile will help your ads reach more people.
2. Do keyword research
What's the first step you take when creating Google AdWords ads?
Keyword research!
It's the same thing for Pinterest advertising.
You need to know what your target audience is searching for on Pinterest before you can advertise to them.
A super simple approach is to just type in search terms you think your audience might be using and see what comes up.
If the results aren't bringing up things relating to your product or service, those probably aren't the right keywords to use.
Get ideas for new keywords based on what Pinterest suggests for you.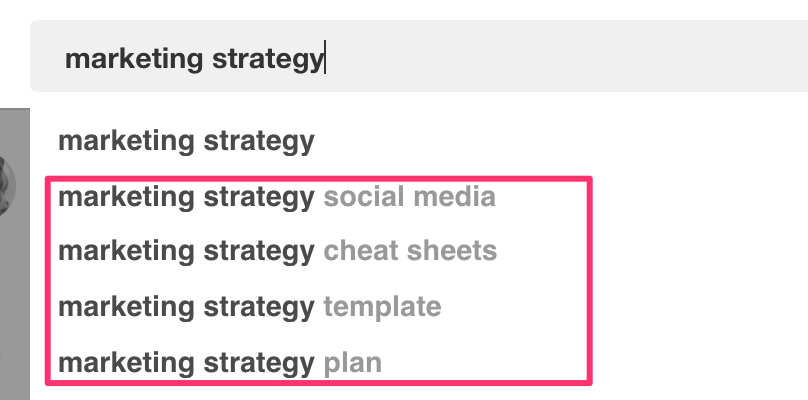 Keep your list of potential keywords nearby. From there, compare these keywords against the list generated by Ubersuggest.
Start by typing your primary keyword into the search box and then clicking "Search."
Then, click "Keyword Ideas" in the left sidebar.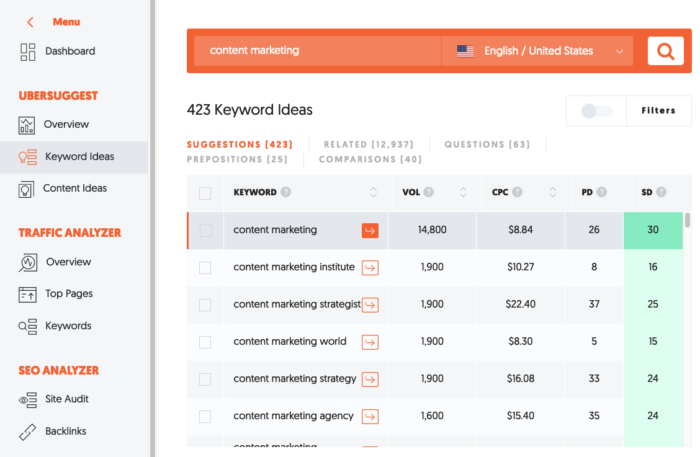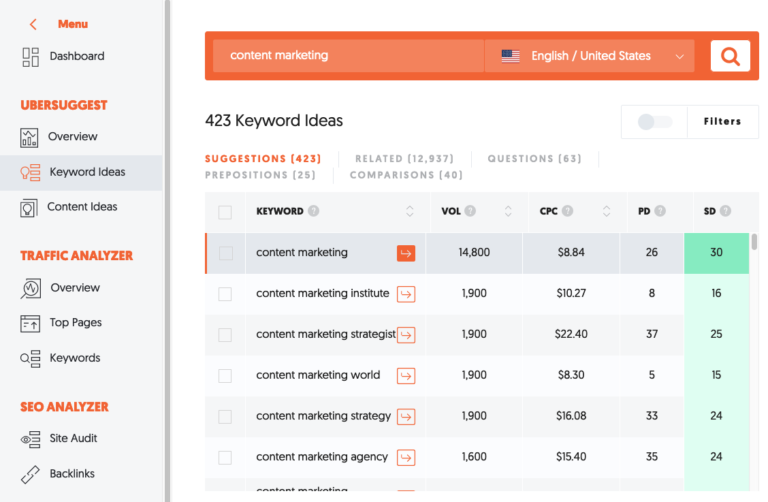 While the data associated with these keywords is for Google search and Google Ads, you can still use it when optimizing your Pinterest advertising strategies.
Compare the results to what Pinterest suggests for you. See if there are any keywords Ubersuggest suggests that Pinterest didn't. You may be able to unearth a few hidden gems.
Now, when you're ready to create a new ad campaign in Pinterest, input those keywords. Pinterest will show you related keyword ideas to add as well.
Remember to use your chosen keywords in your ad description and title of your promoted pin, too!
3. Use different types of Pinterest ads
Pinterest offers a few different ad options to promote your brand.
Promoted pins: These are the simplest to set up. It's like "boosting" a post on Facebook.
They show up in a user's feed with the text "Promoted by" and your business name.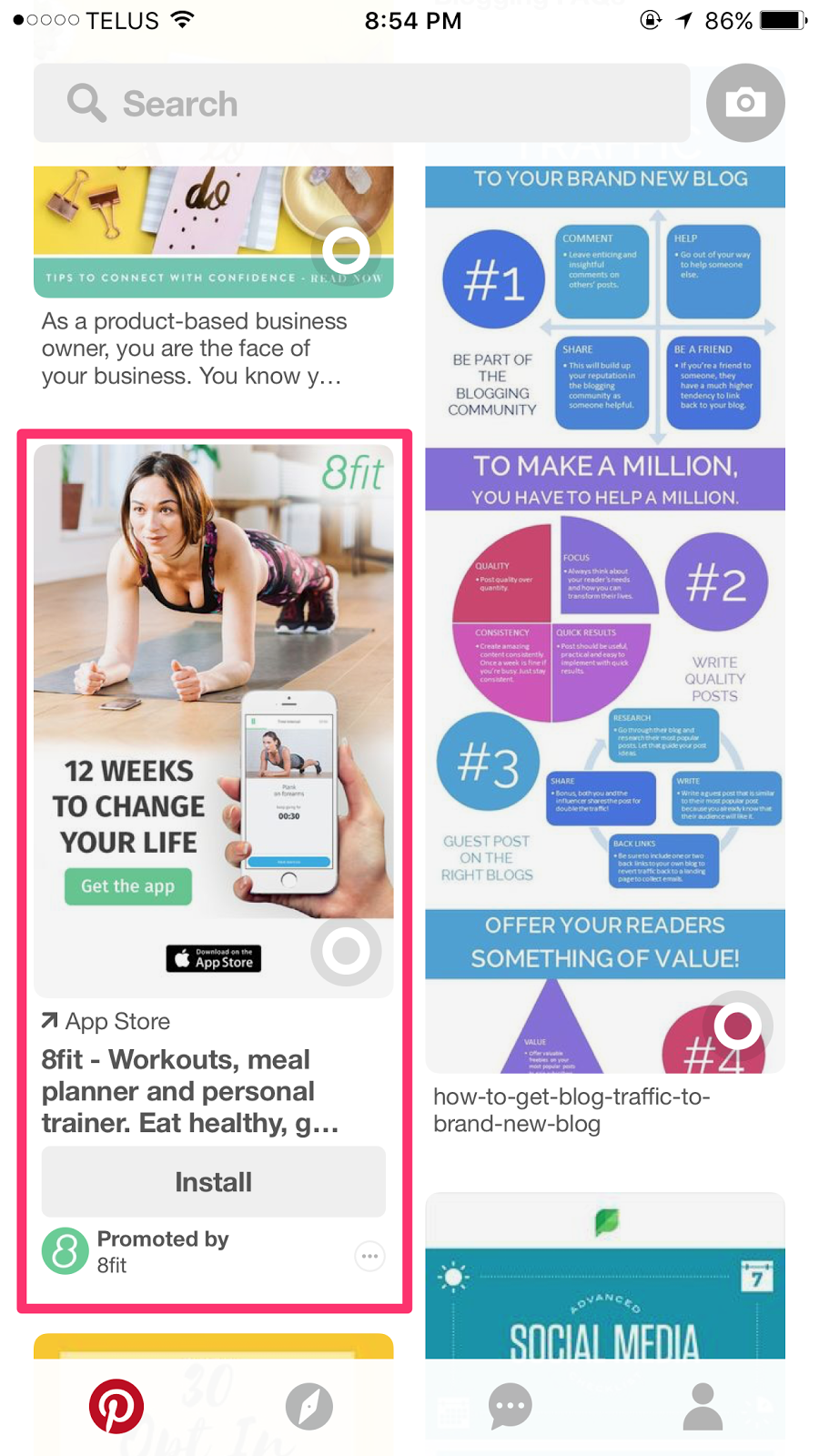 Video pins: They look like regular pins, except the video starts playing automatically as the user scrolls over them.
Video is a great marketing tool, even on Pinterest. Viewers are 2.7 times more likely to buy a product once they see a promoted video.
One-tap pins: These pins take the user directly to your website with, as the name implies, only one tap.
When a user taps a normal pin, they see an "in between" page that includes a larger version of the pin image and more information about that pin, like this: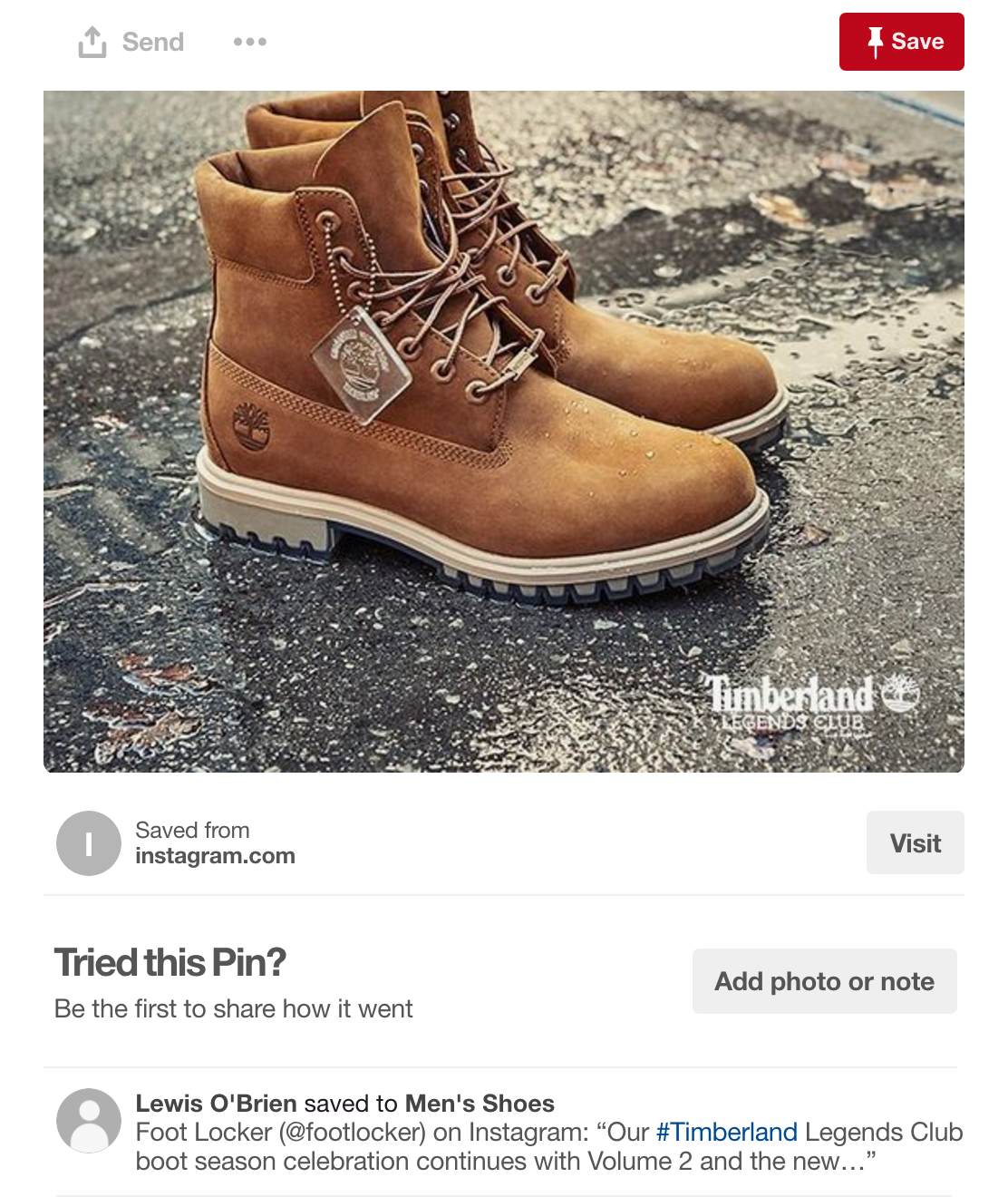 One tap pins allow you to bypass this page. These aren't available to everyone yet.
Check out how to prepare your website for the launch of one tap pins at the end of this article.
Promoted app pins: These pins allow users to download an app from the App Store without ever leaving Pinterest.
This is a great format to try out to get traction for your new startup's app.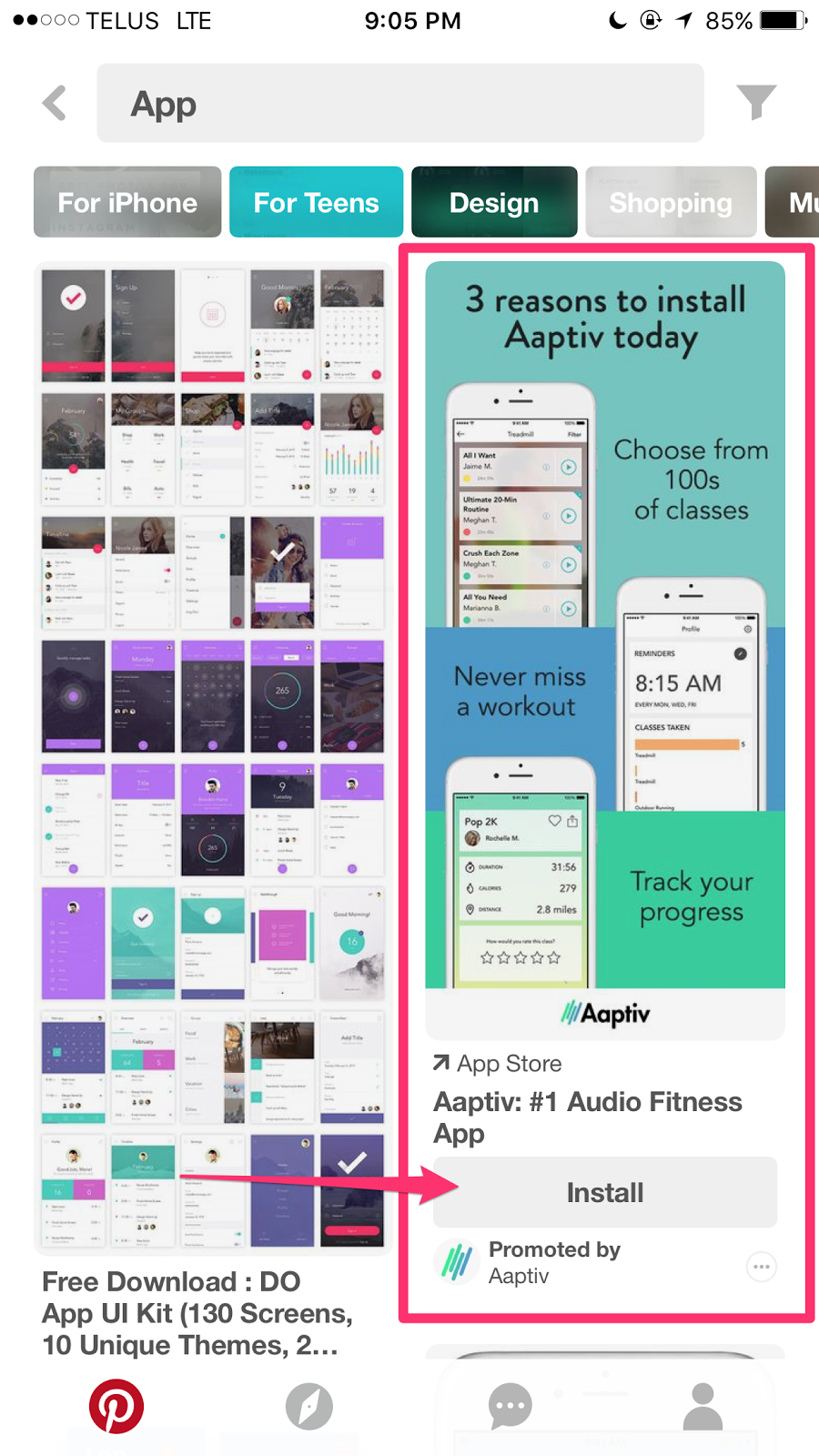 Cinematic pins: These pins move as users scroll past, sort of like an animated GIF.
They currently work on mobile only.
4. Utilize different types of Pinterest campaigns
There are 5 main Pinterest campaign strategies.
Building brand awareness
Creating pin engagement (e.g. repins and comments)
Driving website traffic
Encouraging app installs
Using video to build your brand
You select which campaign you want on the first screen of creating a new ad.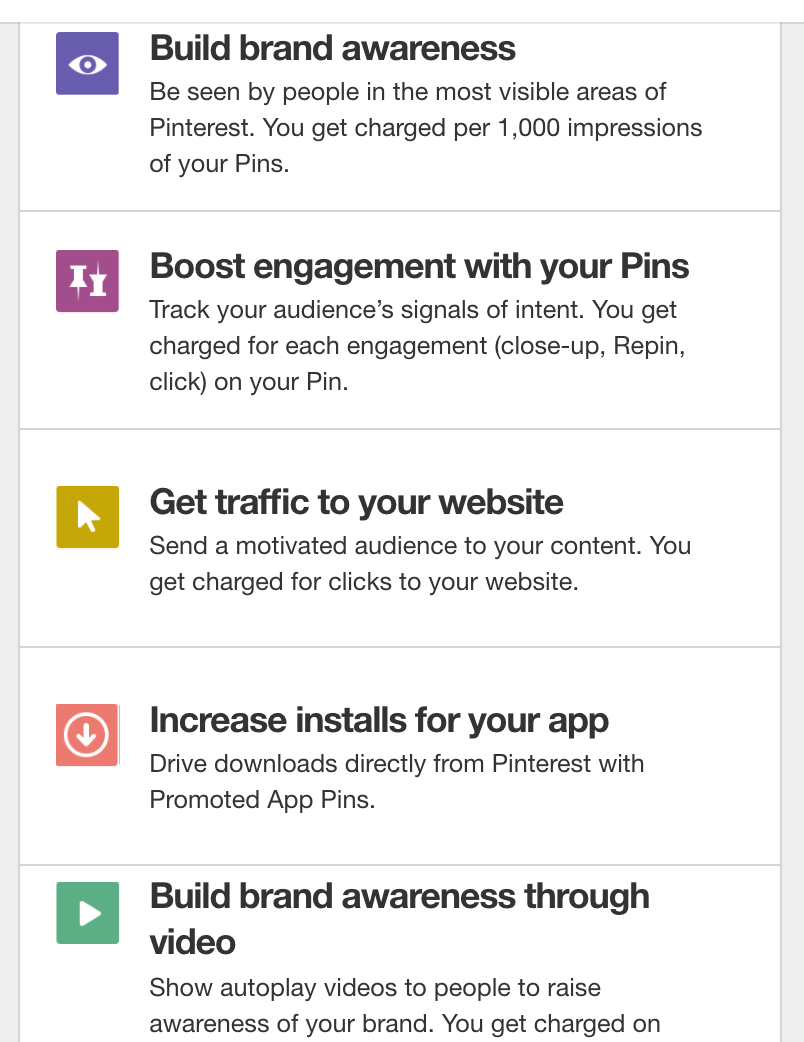 Which campaign you choose depends on your goals.
In most cases, you likely want to drive traffic back to your website to read a blog post or view a sales page.
Building a traffic campaign is a good way to start with Pinterest ads as it's simple to set up, and you only get charged for clicks.
Now that I covered some Pinterest ad basics, let's get into the more advanced strategies you should try out.
5. Use audience targeting
Pinterest allows you to target your ads to people based on their interests.
You can also save demographic profiles in your account. This is called an audience.
Audiences are groups of people you want to see your pins. Your audiences can be based on location if you're a local business or demographics like age or gender.
Interests are a huge factor in custom audiences.
For example, your target customer is a 25-35-year-old New York woman who likes makeup and beauty products.
You can create an audience specific to that exact type of person.
Here's how.
Open up Pinterest and click the + icon at the top. Choose, "Create ad."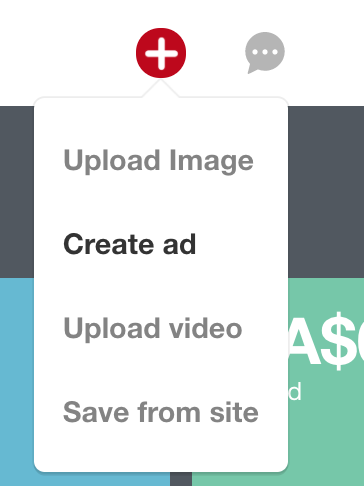 Choose your campaign type from the list of 5 options I mentioned above. For this example, I'm going to use, "Get traffic to your website."
Name your new campaign and enter a budget.
You don't have to enter a budget but if you're trying to stick to one, I suggest doing so!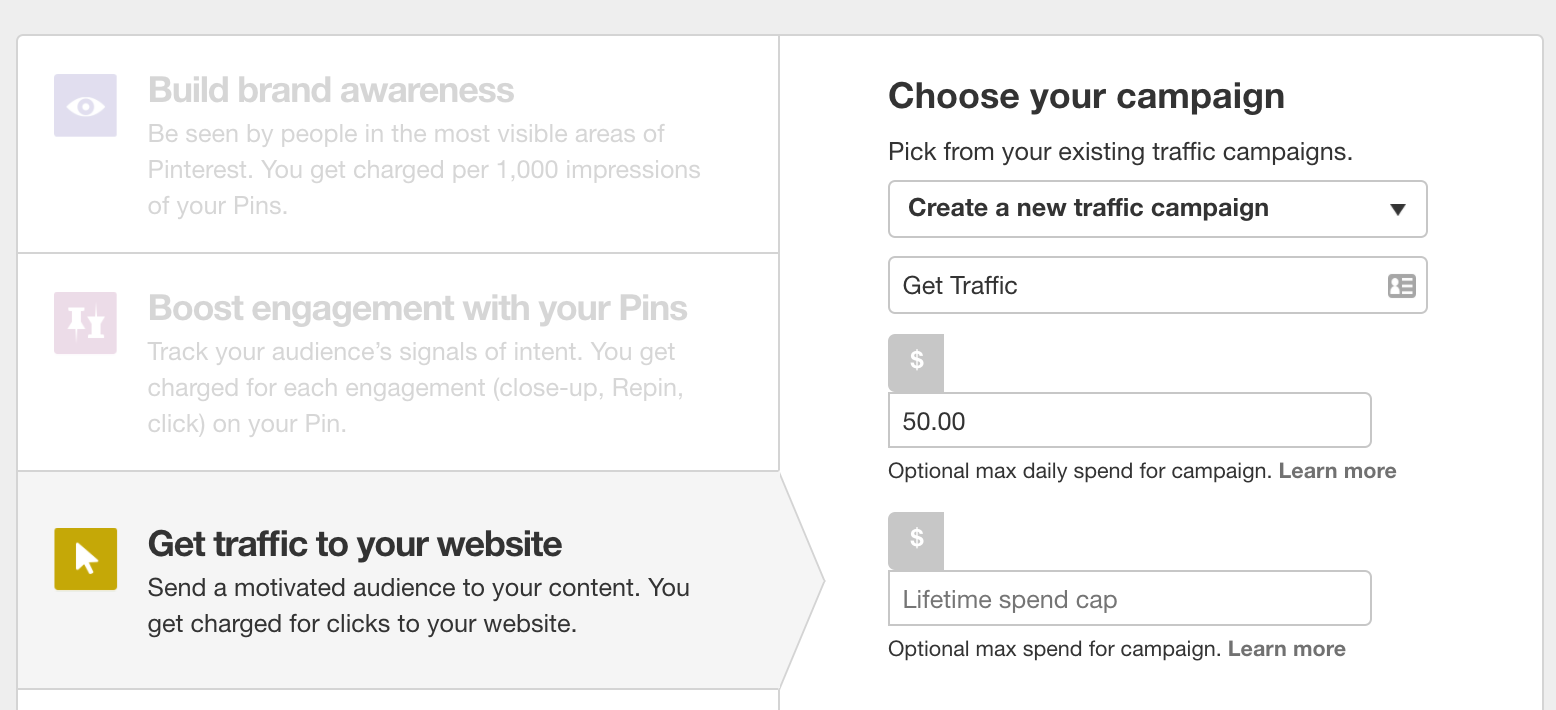 Scroll down to "Your audiences," and click on Lookalikes.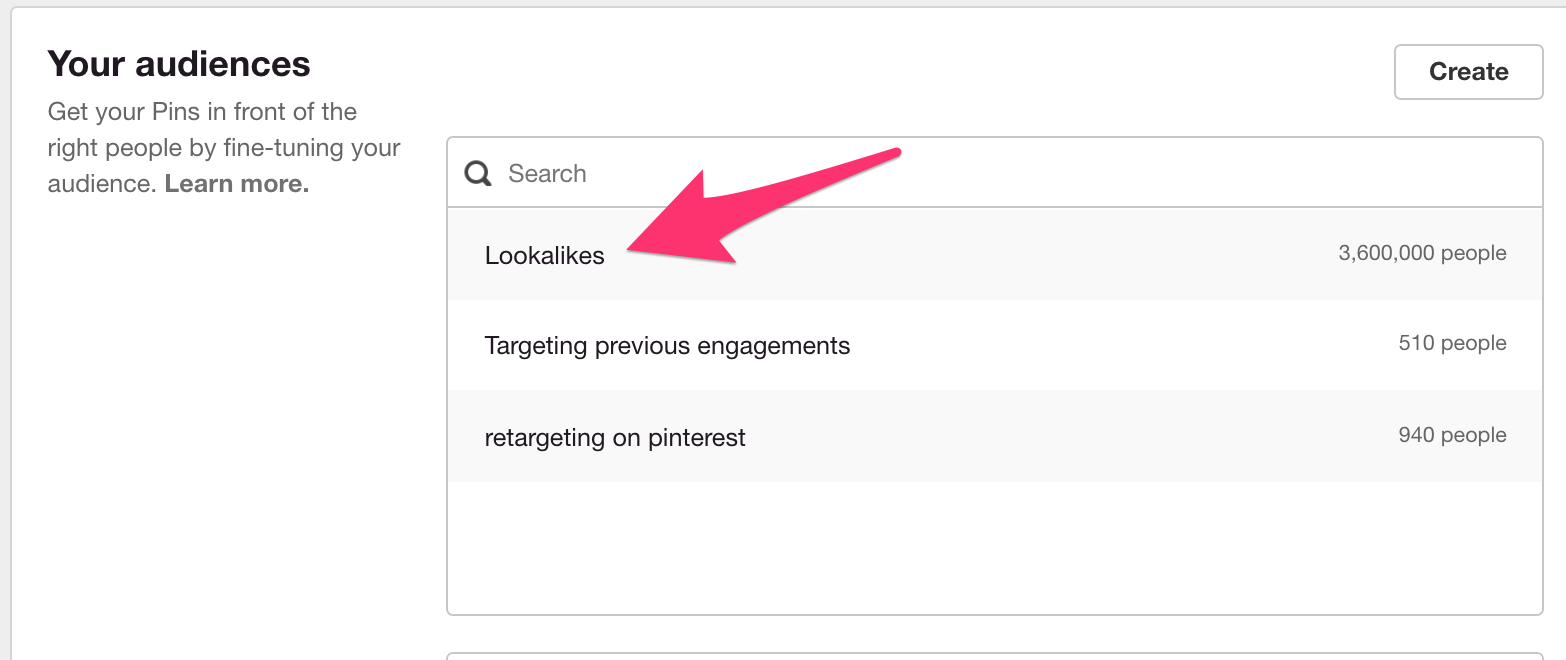 Under Interests, expand each category to select the interests you want to target. You can also search in the box at the top.

Under Keywords, type in the keywords from your list earlier. Select as many that apply to your audience.
In my case, that's "Entrepreneurs Under 40," for this example.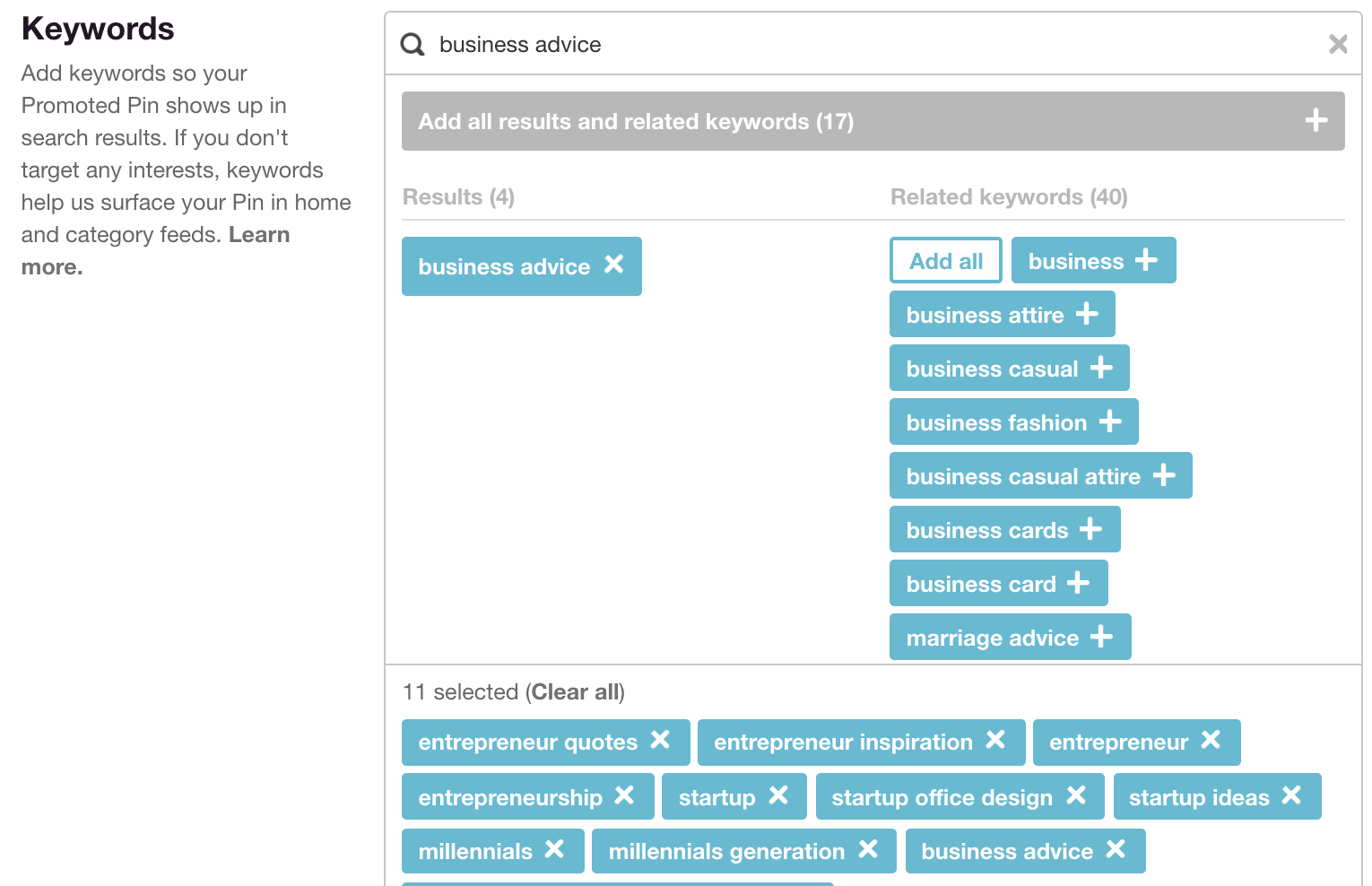 Next, target your desired locations.
If you're a local business, this could be a very small area. I selected the entire United States, but you can break it down by region.
You can also control which devices your ads show on. For example, only mobile or only desktop.
If you filled in an optional daily budget above, Pinterest will automatically suggest a max CPC (cost-per-click) bid for you.
You can overwrite it with your own amount in the "Maximum CPC bid" field.
I write about why you should start with a high bid in the next section, so leave it as is for now.
Click "Pick a Pin" at the bottom when you're done filling out all the options you want.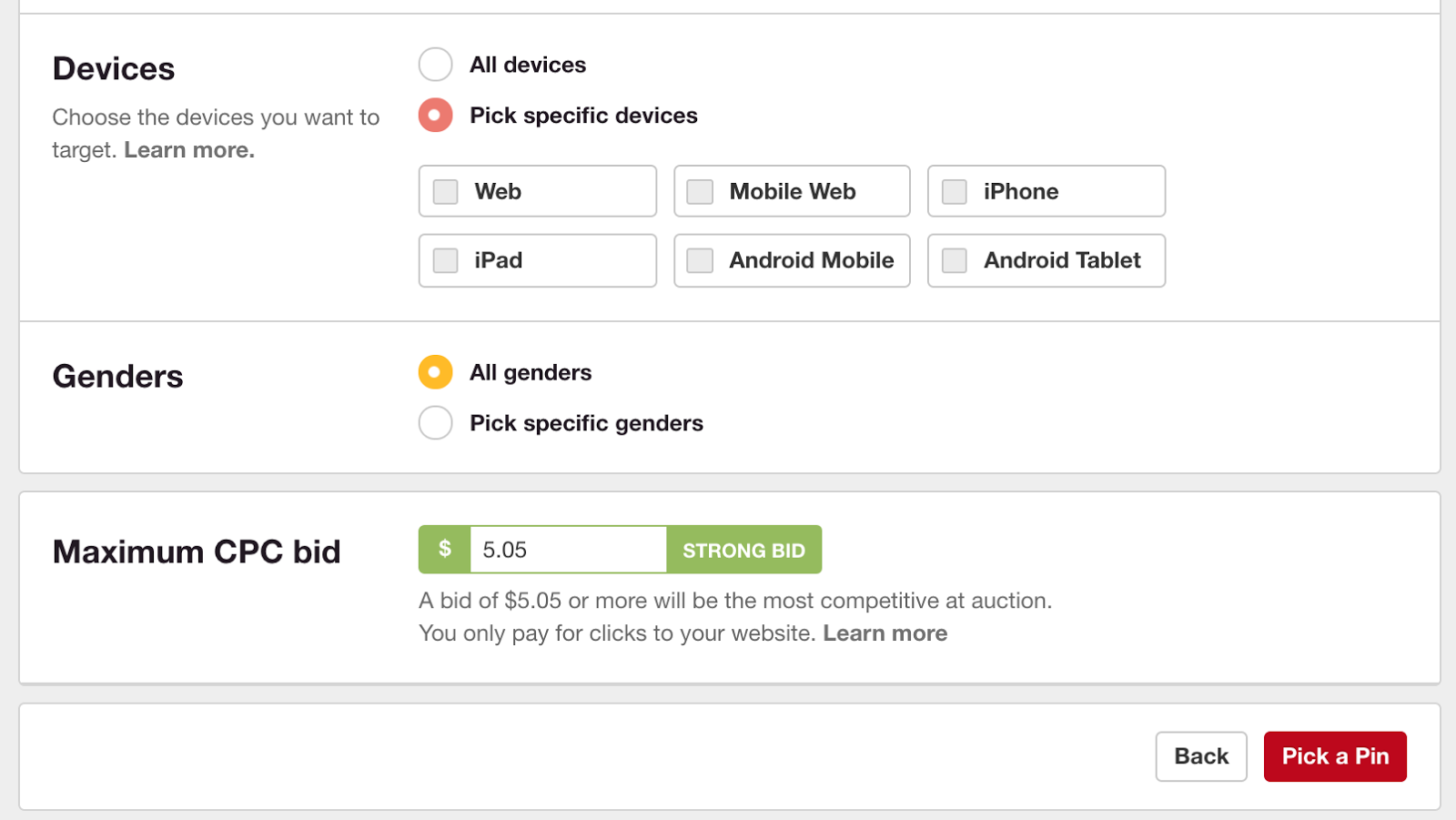 Pick the pin you want to promote from your account and then click "Promote Pin" to confirm your new ad campaign.
You can use the same audiences in future campaigns, too.
6. Use a high initial maximum CPC bid
You may be thinking that spending $5.05 per click is way too high.
Before you judge, listen up.
Pinterest uses a second-price auction model, which means you only pay more than it costs the previous highest bidder, up to your maximum CPC.
If my maximum CPC is $5.05 but the previous person with the highest bid was $2.03, I would only pay a bit more than $2.03 for that click.
If you're not sure what to bid, try a strong bid in the beginning and monitor the performance closely.
Once you get an idea of how much it really costs to get clicks, lower your bid to be more in line with that level.
You can then run a long-term campaign without fearing that it will cost a fortune per click.
7. Utilize awesome visuals
Pinterest is a visual platform.
You need to have attractive, eye-catching graphics to get eyes on your content and ads.
This pin from Priyanka Biswas is a great example of an attractive graphic.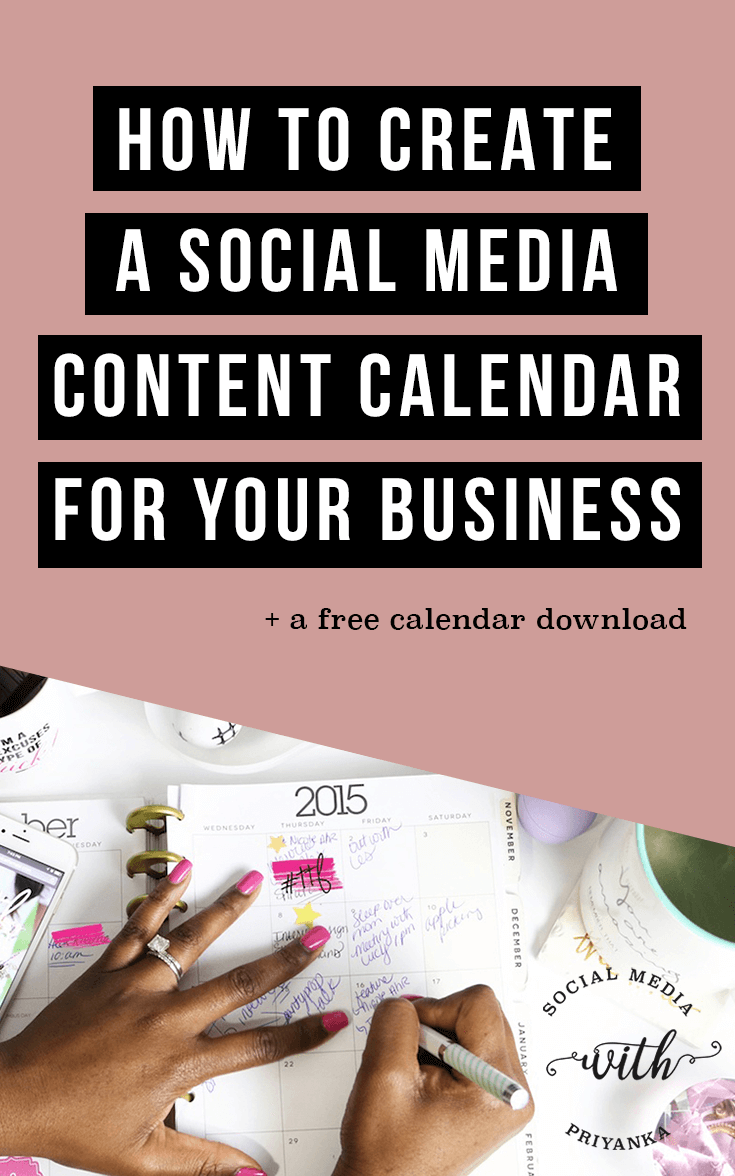 It has a large, easy-to-read title. The font is simple and stands out when scrolling through your feed.
It also includes a strong image that isn't just a stock photo of someone looking over a landscape. It's related to the topic of the pin.
It also features a subhead telling you exactly what to expect when you visit the site: a free calendar download.
Here are a few other ways to make your pins stand out.
Use infographics: People love infographics.
65% of people are visual learners. When remembering information, people recall twice as much of it when looking at an infographic versus reading text.
Adding visuals also increases the willingness to read content by 80%.
Infographics look awesome on Pinterest!
When I search for marketing infographics, this is what comes up. You can read most of the text from the search results page without even clicking on them.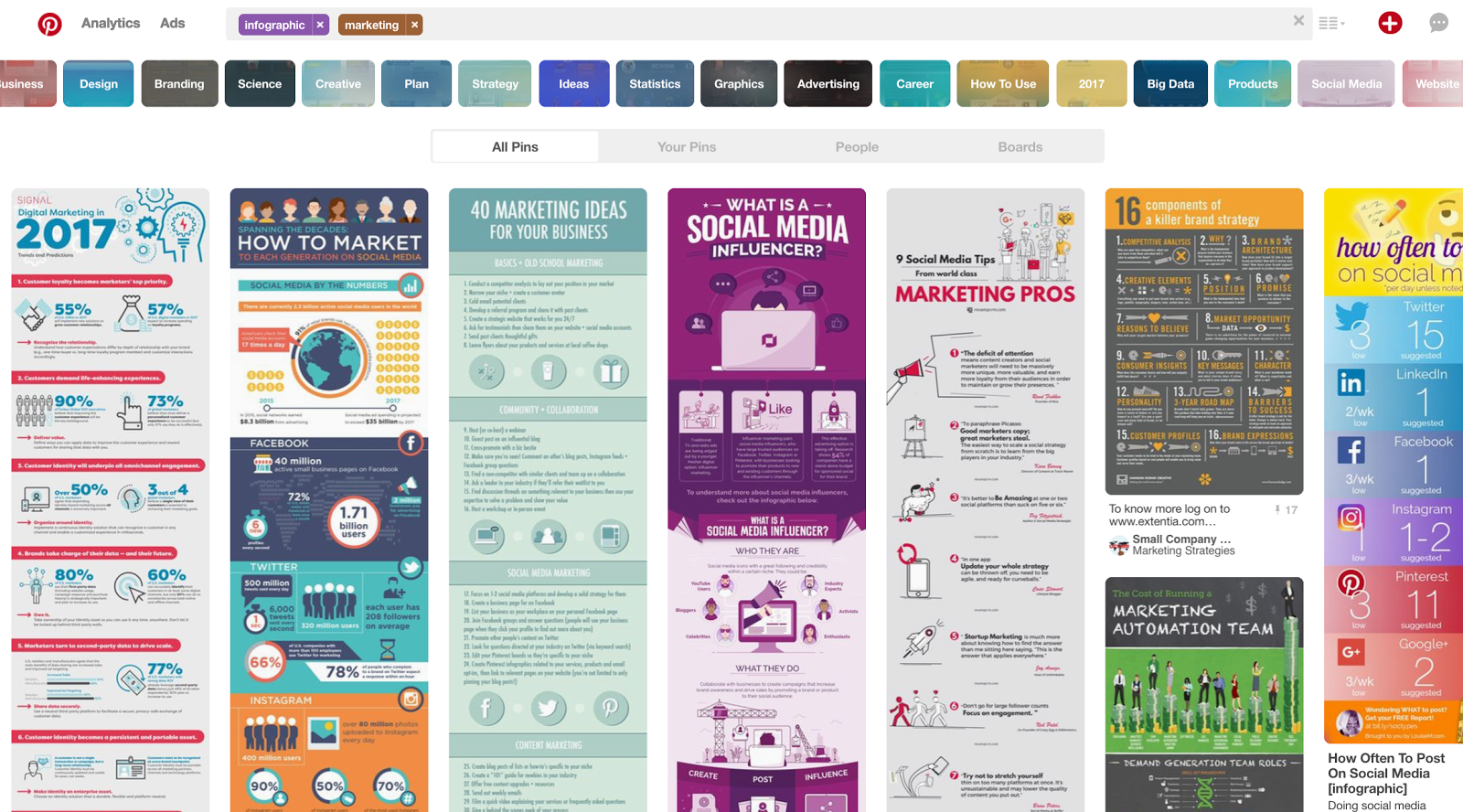 Make your pins vertical: Pinterest allows you to pin images of any format, though square ones often get lost in the shuffle.
See how these delicious-looking onion rings get lost in the middle of all the long pins?
The site's layout lends itself well to long, vertical images.
Make your graphics at least 735px wide to optimize their potential. They can be as long as you need, which is especially great for showing infographics.
Use good photography: You want to choose unique, beautiful images that fit in with your overall brand.
The best solution is to take your own photos since no one else will have the same thing on Pinterest.
If that's not possible, you can still find great photos on sites like Death to the Stock Photo or Pixabay.
Instead of using photos, you can create a graphic template that relies on text, shapes, or other elements to draw in users.
Melyssa Griffin uses a similar font and style in all her pins, making them instantly recognizable.
All these rules apply to both promoted and regular pins.
Make sure everything you put on Pinterest looks great and is cohesive with your brand.
8. Split test your ad graphics
Just like with any other marketing strategy you try out, you should be split testing your Pinterest advertising.
Split testing, also called A/B testing, means that you try out a few different variables in your ads and measure the effectiveness of each.
The goal of split testing is to find out which set of variables equals the highest number of conversions.
With your Pinterest ads, this can be as simple as creating a few different styles of graphics.
You don't want to have totally different styles out there that dilute your brand.
Keep your graphics looking consistent, but change up a few things.
It's a good idea to try variations of color, font, and layout to find out what brings in the most traffic and clicks.
When creating Pinterest ad campaigns, create at least 2 ad groups.
This will allow you to try out 2 different visuals to see which one performs better.
You can also create additional groups for different sets of keywords or interests to target.
It's all about experimenting to find out what works the best to bring in conversions at the best cost per click.
In Ads Manager, you can see the performance of all your groups at a glance.
Just click on your campaign. In my case, that was, "Traffic campaigns."
You'll see a list of all your past and present ad groups and the ad spend, cost per click, impressions, and more.
9. Set up Rich Pins
Rich Pins are pins with a bit more information on them.
Similar to Google's Structured Snippets, Rich Pins let you define a pin with a certain category and display relevant information about it based on that category.
You can have a Rich Pin for a product, app, recipe, or article.
Product pins feature the product's price and title in a nice big headline at the top.
They also feature the "sold by yourwebsite.com" link at the bottom with a button to click to go right to the site.
Recipe pins list the ingredients and steps of the recipe right below the image, so pinners don't even have to leave the site.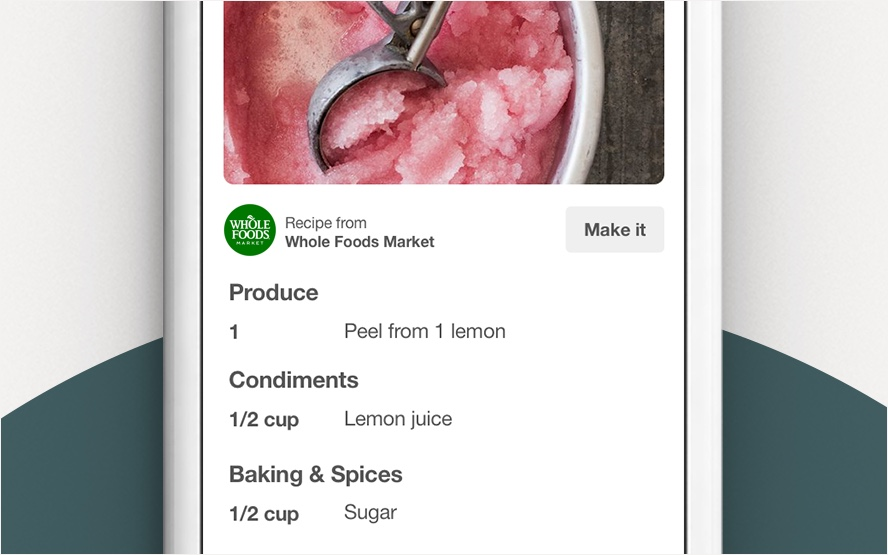 Rich Pins make your content even more appealing to users.
Rich Pins use Open Graph metadata from your website's code to display the additional information on Pinterest.
You can either add the code manually to each page you want to create a Rich Pin for or use a plugin.
On WordPress, you can use the free version of Yoast SEO plugin to create Rich Pins for your articles.
Install the plugin and go to the Social settings menu.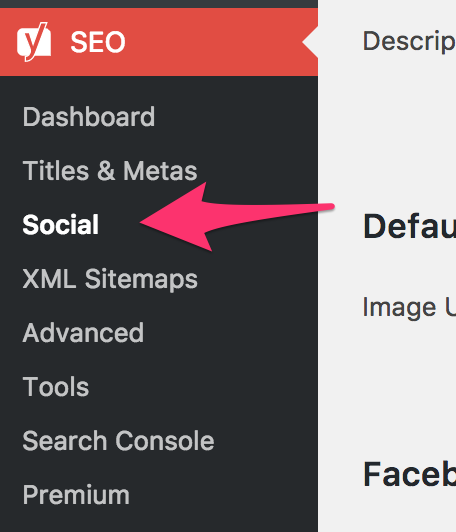 Click on "Facebook" at the top. Make sure "Add Open Graph meta data" is enabled.
Fill in your website title and description under "Frontpage settings."
Click "Save changes," at the bottom.
Then, go back to Pinterest and log in to your account. Go to Pinterest's Rich Pin validator to check your code.
This page only shows up for logged in users.
If you're logged in, you'll see a screen that looks like this. Enter the URL of an article on your website.
You will see a message that your code is valid.
Click "Apply now" to start using Rich Pins on your account. You can leave the setting as "HTML Tags" if you are using the WordPress method I described above.
If you are using Shopify, make sure to click that option.
You'll receive a success message that your Rich Pins are set up!
You only need to run one article through the validator. It will apply Rich Pins to your entire profile and all your pins automatically after that.
10. Prepare to use one-tap pins
I talked about the different Pinterest ad formats at the beginning of this article. One-tap pins are one of them.
One-tap pins take the user directly to your website when they click it, instead of seeing a page in between.
Normally, a user would see your pin in their feed. Let's say I see these shoes and I want to check them out.
I click on that image. Pinterest blows up the image larger and shows me some more details.
If I click the grey "Visit" button, I am taken to Urban Outfitters' product page for the shoes where I can actually buy them.
One-tap pins remove that middle step and take me directly to the shoes on my first click.
This format is currently still in beta, but Pinterest plans to roll it out to all users in the near future.
They do have some strict guidelines to be able to use them, though. Get your website ready now to take advantage of this format as soon as it's available.
To be eligible for one-tap pins, your destination web page must:
Load quickly
Look good on mobile
Display the product or service in the one-tap pin above the fold
Not include unrelated popups
Those four things are good for any website, so take some time now to get them implemented on yours.
Pinterest is by far the favorite social media platform for people wanting to shop for products.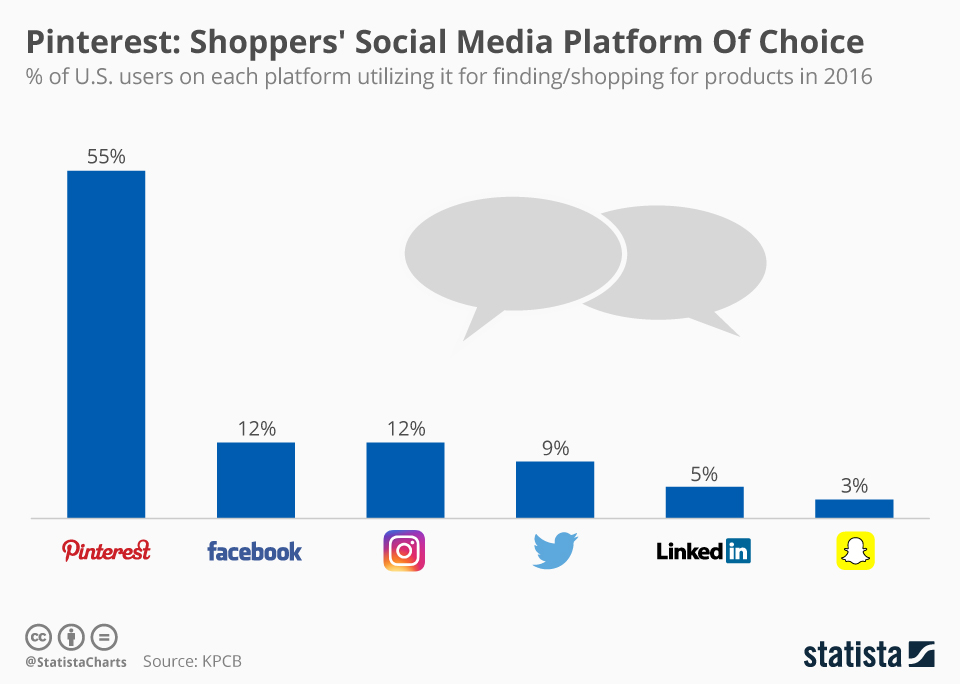 That makes one-tap pins an attractive advertising method for e-commerce businesses of all sizes.
If you sell things online and don't have a Pinterest account, get one now before one-tap pins arrive!
Once one-tap pins launch, they're sure to help you sell more on Pinterest.
Conclusion
Advertising on Pinterest is very different than Google AdWords.
It's a visual platform first and foremost, so you need to be pinning beautiful, vertical images.
Without great visuals, your ad campaigns aren't going to succeed.
And because Pinterest is a search engine, you need to ensure your profile, boards, and pins are all SEO optimized before you start advertising.
Experiment with the different ad formats Pinterest offers like buyable pins, rich pins, and video. Also experiment with different audiences, keywords, and interest targeting.
Most of all, A/B test your campaigns to find out what your audience responds to best.
Pinterest users are more likely to recommend something they bought to friends. They often spend more than they originally intended.
You can't afford to neglect Pinterest advertising for your business.
How have Pinterest ad campaigns grown your business?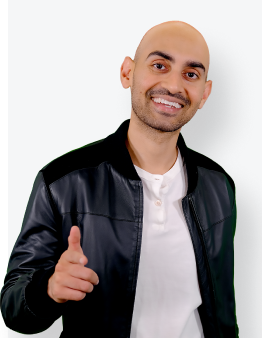 See How My Agency Can Drive More Traffic to Your Website
SEO - unlock more SEO traffic. See real results.
Content Marketing - our team creates epic content that will get shared, get links, and attract traffic.
Paid Media - effective paid strategies with clear ROI.
Are You Using Google Ads? Try Our FREE Ads Grader!
Stop wasting money and unlock the hidden potential of your advertising.
Discover the power of intentional advertising.
Reach your ideal target audience.
Maximize ad spend efficiency.