Any marketer knows that impressions are like gold. The more you have, the more you want, and they're some of the most valuable metrics in the game.
A key player in the impressions arena is TV. With consumers trusting TV ads an average of 15 percent more than online video ads, this medium still resonates with people as a validator of legitimacy. But to get results out of TV, you have to know how to use it.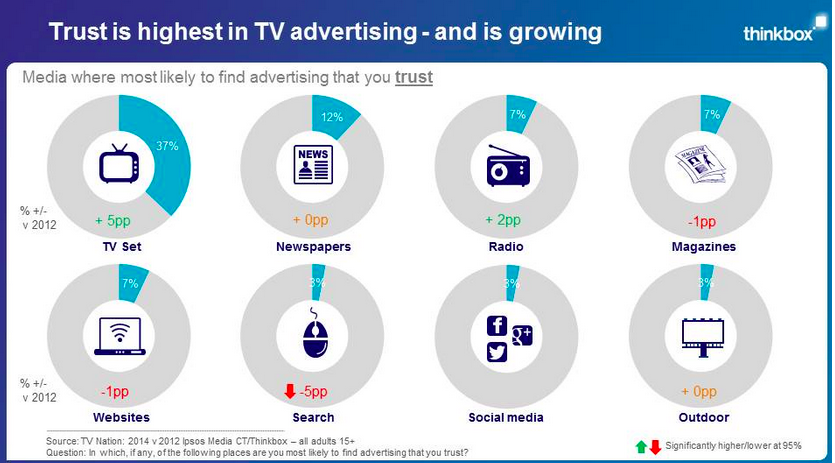 Know that it's a numbers game
TV will be most effective at times when you know your current numbers (cost per lead, cost per acquisition, customer lifetime value, etc.) and have a solid mousetrap built to capture attention. Numbers will help identify whether using this channel will be worth it, so before making any decisions, you must know where your organization stands.
Start by determining your customer lifetime value to help you measure success. Take all of your revenue for the past 12 months, and divide it by the customers you have. If you know a customer is worth $50 to you over the course of a year, then you know the max amount you can spend to get a new customer. If, for example, 1 in 5 of your leads turn into a sale, you also know that you can spend $10 per lead and break even.
Redefine your target market and assets
Review your user data for age, gender, income, geography, and job title. Then, evaluate which images, copy, and calls to action are most compelling. Which picture elicits the most meaningful response? Which copy drives a sale every time? Look at the entire sales funnel — not just whether an ad has a good click-through rate.
It may seem like a lot of work, but defining and testing your target will pay dividends. Specific targeting based on new demographics is what allows you to produce measurable, compelling results for TV.
Get your message just right
Spend a lot of time getting your message on brand. Work with a team, run it by lots of people, and scrutinize every word. With a 30-second TV spot, you can only fit in a limited number of words. Your message needs to be dialed in, so it's worth hiring an outside copywriter to make the most of each second. If your budget doesn't allow that, consider letting team members chime in on the text of the ad. It might slow down the process, but negative responses will prompt valuable discussions. After all, if your team members aren't reacting positively to your ad, how can you expect your audience to?
Dollar Shave Club is a good example of a brand with great TV messaging. In 2014, the brand doubled its number of subscribers to 2.2 million in less than 10 months following the launch of a major national TV ad push that was flawlessly aligned with its punchy, direct brand.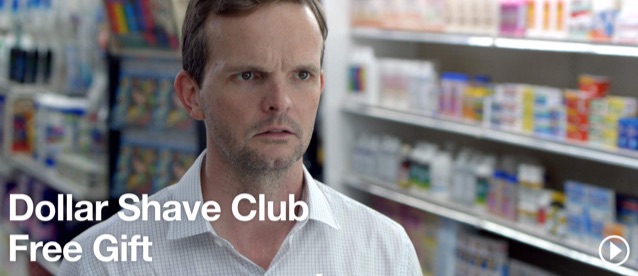 Come up with something novel or unique to you (depending on your existing market position and brand) to share. Don't be afraid to find inspiration from other creative work and make it your own.
Test and tweak, then test and tweak
To tackle TV successfully, you must first test through digital. That way, you can test at a lower spend and still get meaningful data — not to mention make edits faster. It's a small bet compared to the one you'll take on TV.
Test which audience's respond to your commercial, and buy spots in those demographics. Facebook is one of most effective ways to test because there are so many income, gender, age, geographic, and behavioral slices you can take. You can build a niche audience and run specific content against it.
For example, phone case company Bandolier started with a wide audience — women — but realized it had to zero in on specific age and income demographics after testing.
My company, Hawke Media, ran a digital test for people on Facebook who like "Shark Tank" because we had a hunch that the people who watch that show are the same ones who are growing businesses and would let us in for a pitch. Then, when it came time to buy inventory on TV, we purchased a slot during "Shark Tank" to reach that audience.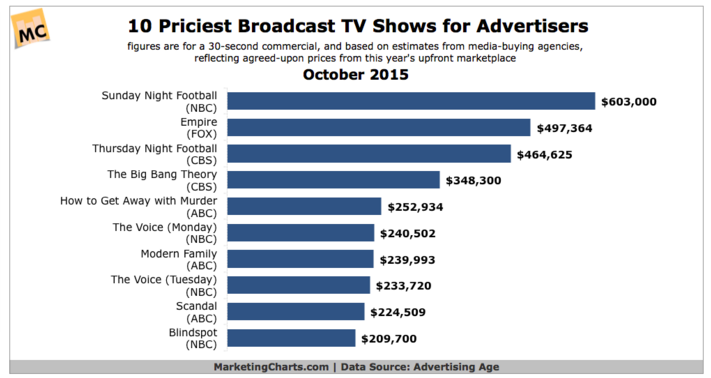 Further testing on digital allows you to tweak landing pages and websites to best convert traffic. For instance, my company found that having tons of services and icons listed performed the best compared to all the other tests we ran, such as landing on a product detail page or a product listing with images versus icons.
The key here is to test everything on digital before you land a spot on TV because once you do, there's no going back.
Pay for production
You'll get what you pay for when it comes to production.
The reality is that you're going to spend around $20,000-$50,000 for a specific 30-second spot. The sticker shock can be difficult to get past, but remember that this is a meaningful investment. No matter how relevant or ingenious your concept is, a poor production job will cause it to fall flat in execution. After investing tens of thousands of dollars and resources into one project, that's the last thing you want.
Shop around to find people who have produced work you like; you'll feel more comfortable paying the big bucks to get the best end product.
Set your mousetrap
The power of TV doesn't occupy that medium alone — it's a comprehensive, omnichannel marketing strategy. You must be ready to engage with it in all aspects, including staff, fulfillment, lead capture, retargeting, and so on. If you're an e-commerce company, do you have inventory? Do you have enough people to fill those orders? At my company, we hired people a month in advance so they were trained up and ready before the launch of our commercial.
Set your mousetrap with retargeting and email acquisition to ensure your efforts actually result in sales. If you send 1 million people to your website and 3 percent convert, it's hard to capture the attention of the other 97 percent unless you have some sort of email capture to engage your audience later. Typical remarketing campaigns will show one kind of message to the people who have been to the site in the past five days, then another to those who visited in the past five to 15 days, and so on. This increases the urgency of your call to action.
Conclusion
TV may not be the most novel or talked-about medium, but it's not going away any time soon. If you do commit to a TV spot, just be sure to do it justice by defining your audience, testing, and investing in a solid production job. With killer ROI, a great opportunity to target specific audiences, and room for limitless creativity, it can be a powerful tool to have in your arsenal.
About the Author: Tony Delmercado is the COO at Hawke Media, the founder of 1099.me, a passionately curious entrepreneur, and an all-around solid dude. He enjoys building businesses, playing golf, improving his Krav Maga and jiujitsu game, writing, studying business tax loopholes, and eating Mexican food. He spends his weekends at the T&A Bungalow in Chesterfield Square hanging with his lady, Anthea; his son, Onyx; and his dog, Naz.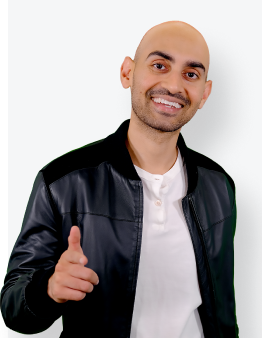 See How My Agency Can Drive More Traffic to Your Website
SEO - unlock more SEO traffic. See real results.
Content Marketing - our team creates epic content that will get shared, get links, and attract traffic.
Paid Media - effective paid strategies with clear ROI.
Are You Using Google Ads? Try Our FREE Ads Grader!
Stop wasting money and unlock the hidden potential of your advertising.
Discover the power of intentional advertising.
Reach your ideal target audience.
Maximize ad spend efficiency.