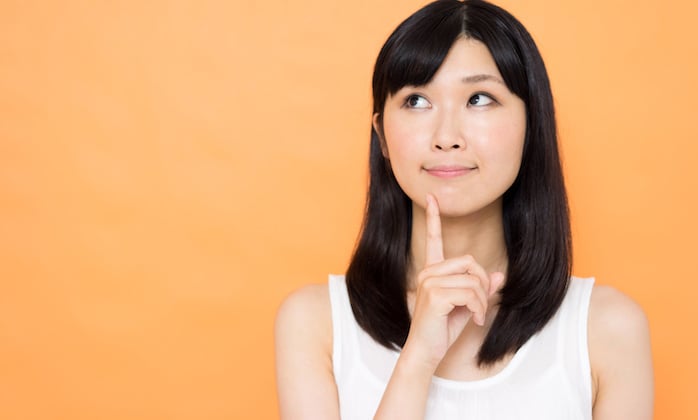 It happens all the time.
You try and try. You pour time and money into it, and you barely see any results.
I'm not talking about slot machines. I'm talking about search rankings.
Sometimes, they refuse to budge. You might be on top of your SEO, but your rankings just don't go up.
I run into this problem constantly. Many of my clients are mystified because they can't figure out what they're doing wrong.
I know first hand how discouraging it is to spend countless hours on white hat techniques only to see little to no results.
That's the nature of the beast that is SEO.
Sometimes you do everything right, and it works like it should. Other times you do everything right, but nothing happens.
But here's the good news.
If your rankings are stuck, there are things you can do to help them move up in the SERPs. It's absolutely possible.
Today, I'm going to show you exactly what to do to get your rankings up.
I'm not promising this will be easy, but if you put the work in, you will see results.
So if you've been worried about your low rankings, I'm here to tell you that you don't need to be.
Without further ado, let's take a look at my favorite techniques for improving ranking.
Analyze your current SEO strategy
You wouldn't believe how often this happens to me.
I'll be talking with a client and they'll tell me about a big SEO problem they're having.
I'll go over their SEO strategy only to find gaping holes in it.
This is super common because SEO covers a lot of ground. Everything from content creation to robots.txt files makes up the SEO universe.
So it's easy to understand why this happens, but it's also a breeze to fix.
I recommend writing down everything about your current SEO strategy. Then cross-reference it with a guide like Quick Sprout's Advanced Guide to SEO.
If you see any missing pieces, start by adding those in.
Another good technique is to go through this 8-step SEO strategy from Moz: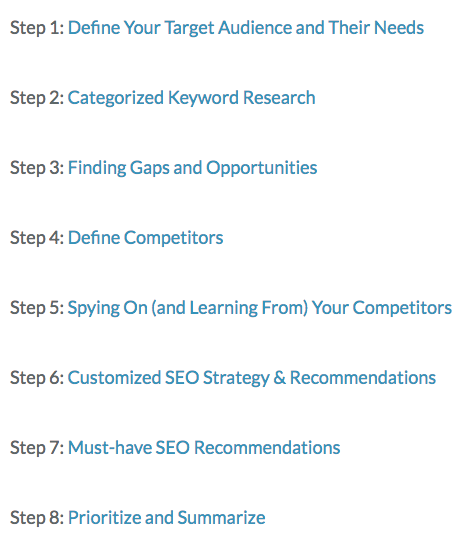 Make sure your strategy has all of these components.
If your strategy looks good, then it's time to pull out the big guns.
Here are some of my best little-known SEO tips to help you push your rankings up even when they're going nowhere.
Plus, if you do all of these, you'll be contributing to the overall SEO of your site, and that's always a good thing.
Upgrade to HTTPS and/or HTTP/2
I've written about this before, but it deserves a mention here.
Recently, Google has been taking strides to ensure a great user experience. Part of that means security.
If your site only has HTTP at the beginning, it's not labeled as secure.

On the other hand, HTTPS sites are marked as secure so visitors can clearly know the site is trustworthy.
In Google Chrome, the text on the left of the URL bar (usually the site name) changes to green, and you'll see a padlock. Other browsers use similar conventions.
For example, if you visit PayPal using Chrome, you'll see the green text and padlock:
This is essentially Google's certificate of authenticity. And every single day, millions of people rely on it to judge whether or not a site is legitimate.
But there's more to it than that.
Google also gives ranking boosts to sites with HTTPS. It's not a humongous boost, but it helps.
When Brian Dean researched this, he found that HTTPS is moderately correlated with higher rankings.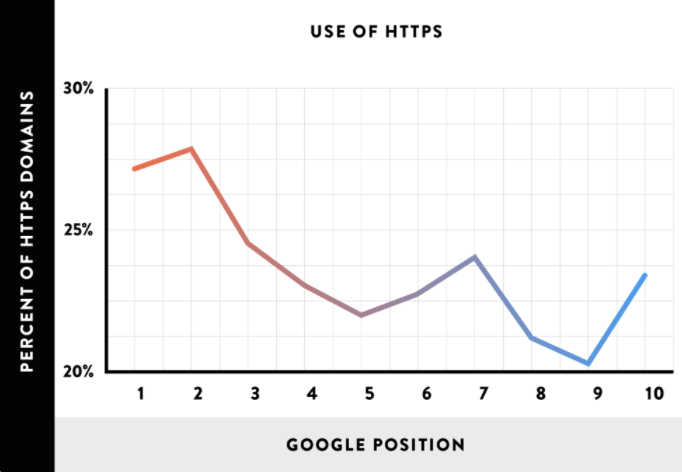 All of this is more than enough reason to make the switch to HTTPS.
It's not absolutely necessary, but HTTPS is widely considered a best practice, so it's a good idea to have that in place.
And Valet.io reported that Google is going to roll out even more penalties to unencrypted sites.
In addition, consider moving to HTTP/2. This is an update to HTTP that helps increase site speed, which will, in turn, improve SEO.
If you think this update isn't necessary, think again. Sean Allen of Twelve Three Media pointed out that HTTP/1.1 (the most widespread type currently) has been around since 1999. Wow!
If you're interested in setting up HTTP/2, read this article. If you don't have some tech knowledge, you might need to hire someone to set it up for you.
Make sure you're really mobile friendly
I think this is a concept that literally every marketer, SEO, and site owner should know.
You might have guessed by how frequently I post on this topic.
Every day, I see sites that call themselves mobile friendly. In reality, these sites are only sort of mobile friendly.
I'll show you what I mean:
Source: Shoutmeloud.com
This is not a bad mobile site, but it's not as optimized as it could be. It looks like the desktop version shrunken down.
Compare that to the mobile version of Lean-Labs.com: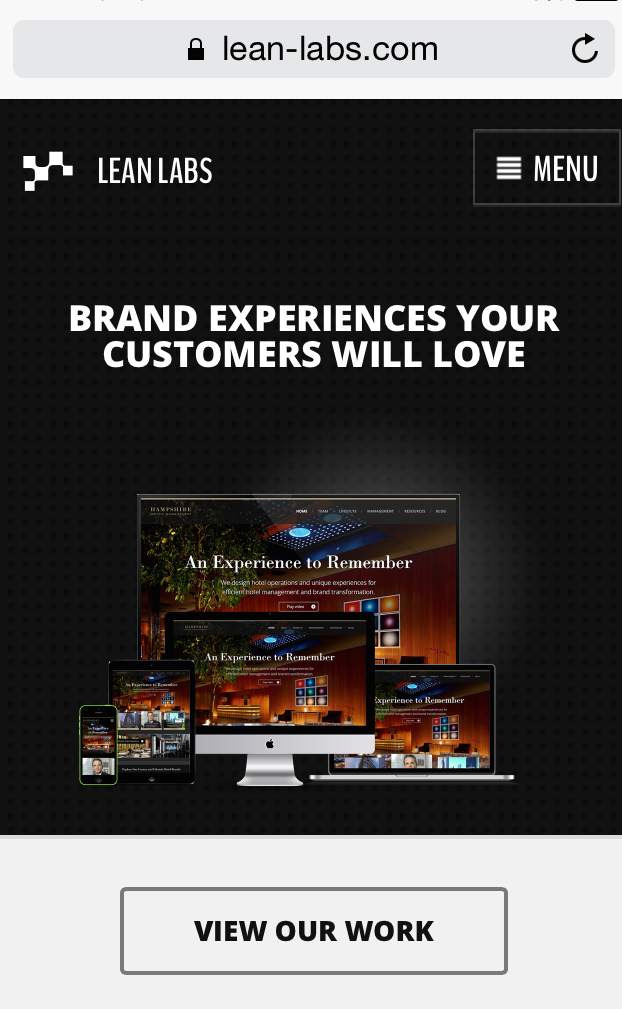 It's clear this site is catered to mobile users.
With a convenient hamburger menu in the corner and content formatted for mobile, this is a great example of a genuinely responsive site.
Having a truly responsive design will up your mobile engagement by miles.
But that's not the end of the story. Just having a responsive site won't make your site mobile friendly.
You need to think mobile in every single aspect of your site.
For example, content. Some content is written well, but on mobile, it displays terribly:
Even worse, most content isn't written with mobile users in mind, and that's a deal breaker for many of your visitors.
Think about it: Your average reader may be browsing on their phone during a break or a commute.
In short, if your site doesn't cater to mobile users, you'll lose them. And most people are browsing on mobile.
I know it sounds cheesy, but mobile should be a way of life for you. It should be your first priority when it comes to design.
So even if you think your site is mobile friendly, take a second look. There might be one or two flaws that are keeping your site from being a mobile knockout.
Crack down on technical SEO
The phrase "technical SEO" scares a lot of people. Heck, it still scares me!
But it's super important for good rankings.
I've dealt with lots of clients who have focused on SEO, but they do very little technical SEO. As a result, their sites often struggle to move up on the SERPs.
If you've been doubling down on your SEO efforts and seeing poor results, it might be a lack of technical SEO that's the problem.
There are three main categories of SEO: on-page, off-page, and technical.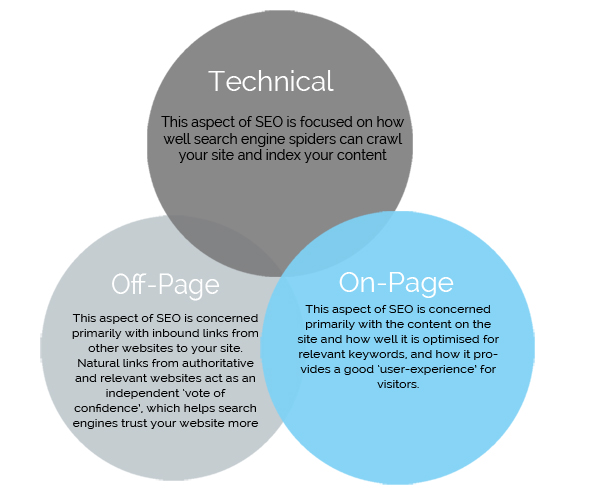 On-page and off-page are the types of SEO that you see most often.
On the other hand, technical SEO is unrelated to the actual content on the page. That means no keywords, no page optimization, and no backlinks.
Technical SEO deals with things like site speed, mobile friendliness, and HTML/XML sitemaps.
There are some technical SEO techniques that most people know about, but there are others that most people overlook, and that's what I'm going to talk about.
Structured data
Despite how much I write about this, I still feel like more people need to know about it.
Using structured data, also known as schema markup, can give you a massive advantage over other sites.
Structured data basically tells search engine robots what everything on your site means.
When a search engine crawls an article on your site, it doesn't know what it's looking at. You have to tell it.
In this example, structured data tells the search engine that it's crawling an article.
Inserting structured data is extremely easy with Google's Structured Data Markup Helper:
If you want to read more on structured data, check out my article on how to use it.
It can seem scary at first, but it's easier than it looks. Don't be afraid to take the jump.
Avoid duplicate content
It's no secret that Google dislikes duplicate content.
But what exactly counts as duplicate content?
Most of my clients think that posting old guest posts on your site counts as duplicate content.
It might come as a surprise to learn that Google doesn't really care about that. Instead, it cares more about technical SEO issues, and not enough sites have a handle on these.
The main problems have to do with link structure.
Take a look at this URL from IKEA.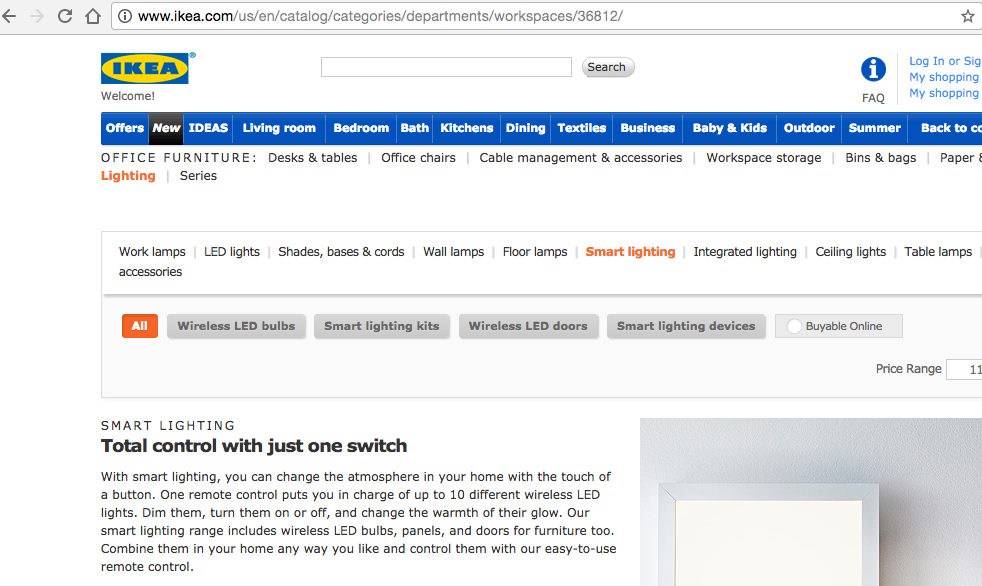 Seems pretty straightforward, right? This is what you'd find if you went to IKEA 's website and looked for Smart Lighting.
Now take a look at this URL: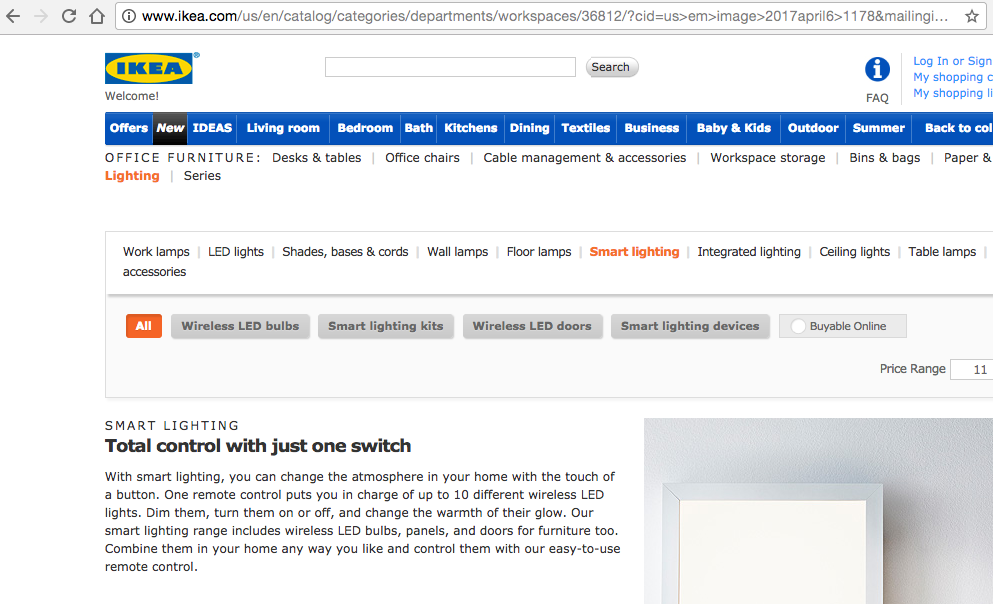 It's the same page but a different URL.
Wondering why? The second link was sent out in an email campaign. (Notice "mailing" at the end of the URL.)
So IKEA has two different links going to the same page. This is technically considered duplicate content.
It might not set red flags off for the casual viewer, but search engines could penalize the site for this.
Does that mean you have to do away with email tracking, campaign monitoring, and other strategies that involve duplicate content? Not at all.
There are ways around this that preserve your site's SEO integrity.
First, you need to find any duplicate content. I recommend Siteliner for this.
Siteliner will scan your site and provide you with detailed results, showing you how much duplicate content you have and where it's located:
To fix duplicate content issues, you'll want to use something called a canonical tag.
Don't worry––you won't need a ton of coding knowledge to use this. Even non-technical people like me can easily use it.
You might have seen the tag rel = "canonical" before. It's quite popular in the SEO world.
If you attach this tag to a link, search engine bots will know that the link is the preferred URL.
For example, you might have a page called https://example.com/article. Users might also access it through https://example.com/article&12334.
If you use the canonical tag on https://example.com/article, that link will be considered the ideal URL to navigate to.
In other words, that's the link version that will appear in the SERPs.
Now that search engines know you have multiple versions of your link, they won't see it as duplicate content.
Google makes it easy with a support page dedicated to helping you use the canonical tag correctly.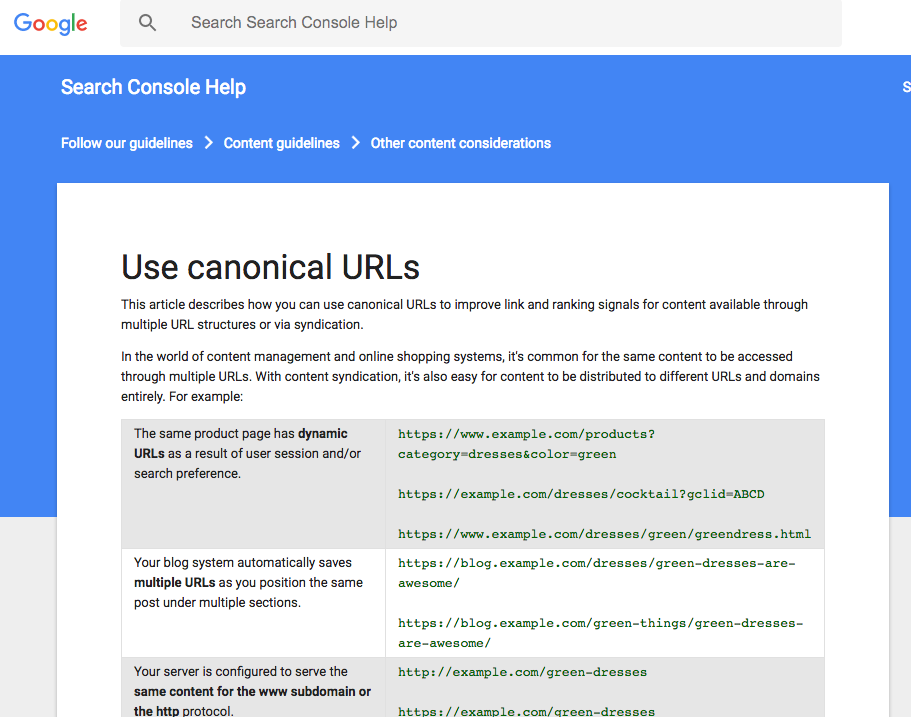 There are some other steps you can take to make sure you don't have any duplicate content:
Make sure you're correctly using 301 redirects
Keep your internal URL paths consistent
Use top-level domains when possible
You can view a full list here.
Preventing duplicate content is super easy if you're proactive about it, but if you're not, it can pile up and give you a headache.
Whenever you need duplicate content, use a canonical tag right from the start so you won't have to do it later.
Make crawling and indexing easy
The processes of crawling and indexing pages are crucial for SEO. Everyone knows that search engines should be able to quickly and easily look at your entire site.
But it's not obvious as to how you can influence crawling and indexing. So I'll give you some insider advice that helps you do just that.
Let's start with something surprising.
Did you know you can actually ask Google to index your content?
It's a cool and underused feature.
You're essentially submitting your content to Google. This can get your site indexed more quickly than normal, although this doesn't always happen.
Google allows you to submit all kinds of content:
Usually, you'll use the Submit URL tool to alert Google of a new page on your site.
This manual action will notify Google of your new page and request indexation.
Now, this works if you have a brand new page. But what if you have an old link (say, your homepage) that you want to direct attention to?
Well, you can also ask Google to re-crawl pages. How cool is that?
While this process isn't always lightning fast, it does greatly increase your chances of bumping your page up in the SERPs.
You can easily do this from Google Search Console.
In Search Console, go to Crawl > Fetch as Google in the left-hand sidebar.

On this page, you can choose between fetching the desktop or mobile versions, which comes in handy if you're thinking mobile (which you should be).
Once you've chosen between desktop and mobile, enter the URL you want to fetch in the box. If you want to fetch your homepage, leave the box blank.
Then click "Fetch."
You'll then see the fetch in a table along with any past fetches you've performed:
Click "Request Indexing."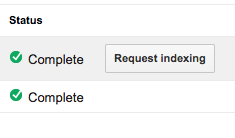 On the next screen, you need to make an important choice. You have two options:
A) Ask Google to recrawl just the specified URL.
B) Ask Google to recrawl the specified URL and all of the links on the page.
In most cases, you should go with Option A.
Select the option you want and hit "Go."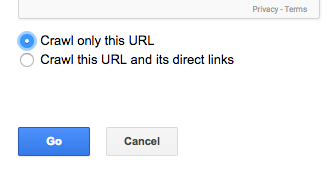 Google says it usually takes "several days" to successfully re-crawl a page. While that seems like a long time, it's actually a lot faster than other methods.
Another way you can make crawling and indexing easier is to remove and crawl errors.
You can easily see all your crawl errors by opening Google Search Console and navigating to Crawl > Crawl Errors.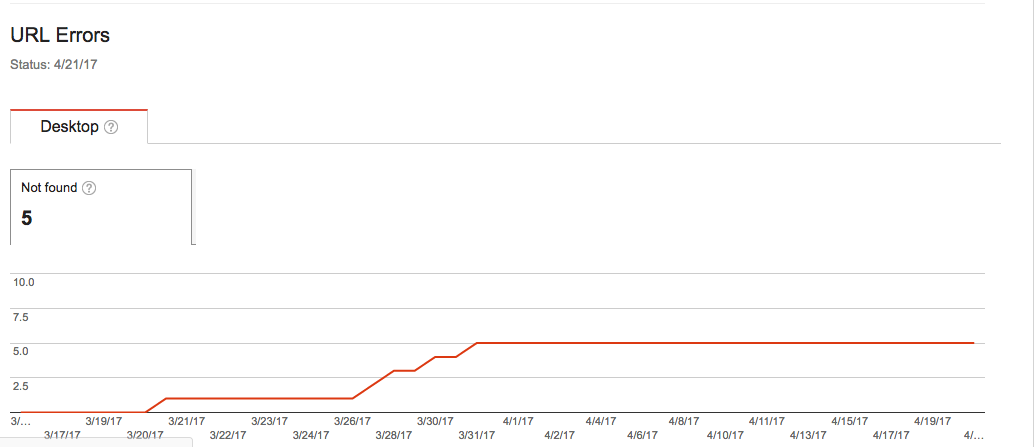 Some of the most common types of errors are DNS, 404, and server errors.
Here's a guide from Moz that walks you through the steps of fixing all of these common errors.
Once you've fixed everything up, go back to the Crawl Errors page and mark the URLs as fixed.
This will ensure Google knows your links have been successfully taken care of.
Conclusion
If your search rankings aren't moving, don't call it quits just yet.
Even if you think nothing will work, give these techniques a try.
You probably don't need to rebuild your SEO strategy from the ground up. Instead, you can tweak it and get the kind of results you're looking for.
Remember, you should only use these methods when you've tried everything else. Don't go to these first––make them an absolute last resort.
Like I mentioned earlier, visit this guide by Moz and make sure your current strategy is rock solid.
That said, if nothing else is working at all, then, by all means, use these techniques I've shared with you.
I've used some of these to pull clients out of pretty deep holes, and most of the time they do the trick.
Of course, the ultimate goal is to have an SEO strategy that's so good you don't need to use any of these methods.
Are you going to use any of these techniques to improve your rankings?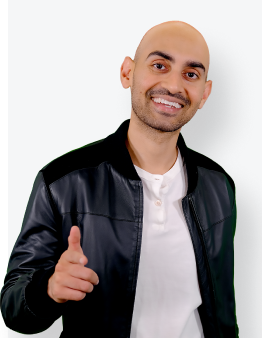 See How My Agency Can Drive More Traffic to Your Website
SEO - unlock more SEO traffic. See real results.
Content Marketing - our team creates epic content that will get shared, get links, and attract traffic.
Paid Media - effective paid strategies with clear ROI.
Are You Using Google Ads? Try Our FREE Ads Grader!
Stop wasting money and unlock the hidden potential of your advertising.
Discover the power of intentional advertising.
Reach your ideal target audience.
Maximize ad spend efficiency.