As a B2B company, you want new customers and increased market share. Salespeople can help you achieve both objectives, as long as you don't hinder them with poor pricing plans. Here is some advice to help you establish a successful and scalable sales strategy.
1. Get Rid of Free Plans
Don't hamstring your salespeople with free plans. If you're selling a product or service with a low cost, consider the freemium model instead. Successful companies can realize up to a 10% customer conversion rate by letting users "try before they buy."
The freemium model improves the quality of leads and customers. Users with free plans tend to have lots of questions and complaints, so you'll save yourself money and headaches in customer support. Your salespeople have a big advantage in closing sales: if a customer chooses not to pay, they'll lose their service.
Dropbox provides 2GB of free storage
2. Shorten the Free Trial
Most free trials are for 30 days. Some companies go so far as to offer 60 or 90 days of free use, but it's usually not a good idea.
A user isn't going to discover something about your service in four weeks that she won't learn in one week. The longer a potential customer has to delay the buying decision, the harder it will be for your salesperson to close the deal. Remember that the vast majority of free users don't convert to paid service, so cut your losses early and focus on real business.
14-day trials create the perfect conditions for your salespeople. Your service or product engages the prospect . . . for a finite period. The short window of use tantalizes your customer, adding a greater sense of urgency to the buying decision. Also, offering active users an extension to their trials can be an excellent way for your salespeople to keep the selling process moving forward.
3. Raise the Price
In a misguided attempt to make a splash, B2B startups often set prices too low. Have confidence in your services and charge for value. An active sales team can help educate your prospects and sell at non-discount rates.
Customers buy results and performance. Focus on quality and charge appropriately. If you undervalue your offerings, you'll find yourself cash-strapped and dealing with hordes of problematic low-budget customers.
Marketo's cheapest plan starts at $895 per month
4. Establish an Enterprise Plan
Attract bigger clients by offering a custom enterprise plan. Armed with this tool, your salespeople can pursue the "whale" businesses that can bring your business massive amounts of revenue and prestige.
Ask companies that identify themselves as large enterprises to contact you for a custom quote. Then the pricing and packaging of services can be established consciously, giving you greater margins and the customer better value.
HubSpot's Enterprise plan starts at $2,400 per year
5. Offer Prepaid Annual Contracts
Give your customers the ability to pay up front for an annual contract. They'll get a better price and you'll get a spike in revenues. With prepaid sales, you can pay full sales commissions out of cash, which is a tasty incentive for your selling team. You also lock the customer into a year of service, helping to establish longer-lasting client relationships.
Zendesk offers annual prepaid plans by default
6. Don't Give Away Customer Support
In SaaS markets, you're likely to have customers who require extra training and support. B2B startups often make the mistake of offering that support for free in an attempt to build clientele.
Be smart. Offer your clients great customer support, but charge them for it. Savvy clients will understand that, in order for you to provide quality service, they have to be able and willing to pay the costs associated with it. You'll eliminate time and resource-wasting users that never provide you with actual revenues. Charging for service also helps rein in overly enthusiastic salespeople who sometimes overpromise in an attempt to close sales.
HubSpot requires prospects to choose a training program to become their customer
7. Avoid the Discount Trap
A startup that lacks confidence is apt to offer huge discounts to attract customers. Whatever you do, avoid the temptation.
Tie customer incentives to prepayment: one free month for a one-year contract, two free months for a two-year contract, and so on. Keep it simple.
Remember, there are only two reasons customers will balk at your price. Either you're doing a bad job of selling your value, or you're trying to sell to the wrong audience.
Close.io's annual prepaid plan gives a 10% discount
You'll increase your business and lower your support problems by charging properly for your services. Avoid the urge to give away the shop; instead, create a value-based pricing model that's fair for you and your customer. With the increased revenues, you will be able to support a sales staff and invest in improving your service offerings.
Additional Resources
About the Author: Steli Efti is the CEO of Close.io, sales software that helps SaaS companies close more deals and make more sales. He has worked with over 150 venture-backed startups, helping them scale their sales models. You can follow him on Twitter here.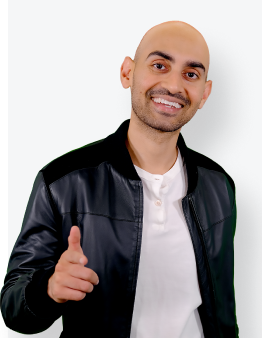 See How My Agency Can Drive More Traffic to Your Website
SEO - unlock more SEO traffic. See real results.
Content Marketing - our team creates epic content that will get shared, get links, and attract traffic.
Paid Media - effective paid strategies with clear ROI.