Rand Fishkin is the co-founder of Moz and one of the leading voices in the SEO world. Along with his work at Moz, he's co-founded Inbound.org and co-wrote The Art of SEO.
At Moz, his current position is the "Wizard of Moz", where he contributes to individual teams within Moz.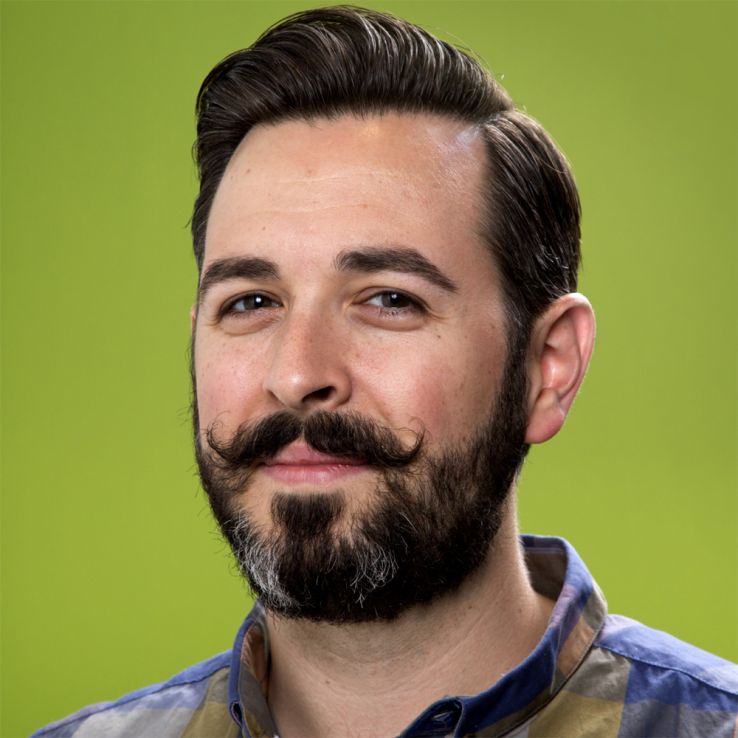 A sought after speaker, he's given many presentations on his findings in SEO and the lessons he's learned in marketing.
This post provides a summary of a presentation he recently gave to the Business of Software crowd.
Your Content Must Quickly Deliver Answers
Rand introduces the term pogo sticking. This is where a person types a search query, clicks on a result, and clicks the back button, clicking on a different site and staying there. This signals to search engines you didn't provide an answer, or provided a bad experience. Too many of these and you'll move farther down the search rankings.
Google can do this because they have a ton of user data signals because of Chrome and Android. Fishkin says:
"Remember that over the last 5 or 6 years, Chrome has become one of the most dominant browsers in the market, Android has become the most dominant mobile operating system. So the amount of user and usage data signals that Google can collect today compared to what they knew 5 or 6 years ago is [a] multiple orders of magnitude difference. And because of this, if you can't serve up a great experience, you're not going to perform well in search."
Bottom line: Don't let your site be a victim of pogo sticking. Create excellent content in a clean, well designed site. Anything that flashes in front of a user (ie pop ups, survey questionnaire, etc) and causes them to bounce is a problem and negatively affect your rankings.
Backlinks From Spammy Sites Are Your Problem
If a lot of spammy sites link to you, that will negatively affect your Google ranking. It's important to use Webmaster Tools and view the sites that link to you. If there are a lot of bad links that point to your site, you may want to consider disavowing them and filing a reconsideration request.
Great SEO is Not Just Links, Keywords, Rankings, and Crawling
SEO used to be pretty simple. Create a website, get links to it, make sure you follow Google's quality guidelines, and cross your fingers you'll rank well. Today, there are more factors in play for SEO (finger crossing still required):
All these factors directly and indirectly impact SEO. To be as successful as possible, Fishkin says, you'll need to find some way to influence them.
Do Keyword Research to Find What People Are Searching For
According to Fishkin, AdWords hides a tremendous amount of keyword data. He prefers to rely on Google's search suggestion feature. His favorite tool for doing keyword suggest research is keywordtool.io. You can type any keyword into the tool, and it'll scrap from Google the suggested searches and present it to you in one page.
Fishkin also suggests doing some manual work. In whatever industry you're in (he uses the example of bartending) go out and find what people are talking about. If you're building a bartending app, go to the bartending subreddit to find what people are talking about and any particular keywords they're writing. That is your opportunity to find new keywords and new content to create.
Rules for Content Creation
Fishkin says that when you look at who is ranking well, a lot of the time it's because of things that have happened in history. They are not things you can replicate and get again.
Moving forward, he says you should be looking at content with these lenses on:
One-of-a-Kind: You need to create content that doesn't appear anywhere else on the web.
Relevant: You must have content that meets the topic and intent of the searcher.
Helpful: Solves their query quickly. Don't send them down a hole or make them fill out a survey before they see your content. Make it clear, accessible, and helpful.
Uniquely Valuable: It needs to provide value in a way that no other result, or very few others in the search, can provide.
Great User Experience: It should be easy and pleasurable to consume on any device. This means you must have responsive design.
If you can't hit this bar for content, you're out of the game.
Build Relationships to Earn Links
The old model of "building" links is dead. Backlinks are still important, but Google doesn't want to count as links that you could "build". They want to count links that you editorially earn.
Overtime there is a high correlation between the relationships you build and the links you earn. The more people you know both in your personal and business life, the more likely they are to link to your work.
There's No Prize For Hitting Publish
Too many content marketers keep a rigid schedule. They demand that they must post a certain amount of times per week, no matter the circumstance. Fishkin believes this is the wrong approach. Content marketers should only publish content if they have something great.
He lays out these rules for content investments:
If you're looking for inspiration, Fishkin recommends checking out Buzzsumo. You can search for a particular topic and see which articles have gotten the most social shares.
Quotes
"It's been my experience…that the best return on investment is often coming from non-measurable, serendipitous marketing."
"If you can succeed (at SEO), it's a way to runaway from the competition."
Full Presentation & Deck
You can view Fishkin's full presentation by watching the video below. Be sure to check out his deck, which can be viewed in lieu of the video.
Deck (which you can read without needing to watch the presentation):
For More…
Follow Fishkin on Twitter and Google+
Like him on Facebook
Read his contributions to the Moz blog
Follow him on Inbound.org
Read his personal blog
About the Author: Zach Bulygo (Twitter) likes marketing, finance, and learning about different businesses.