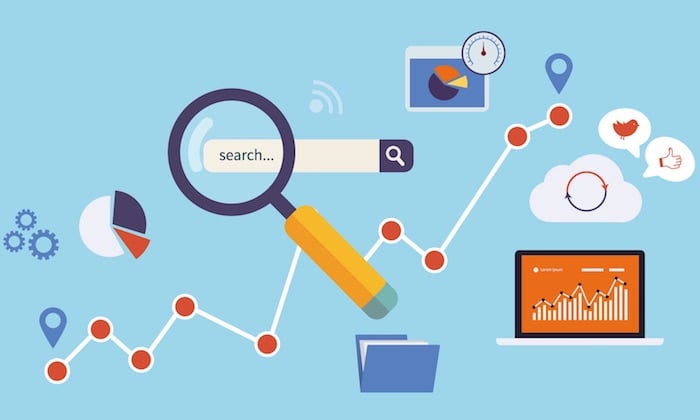 Every year, Google's web algorithm trawls through billions of pages and backlinks to identify spam content and protect its users.

Algorithm-assigned link penalties rear their ugly head, turning successful, innocent websites into barren landscapes.

One link penalty can make or break an online merchant's career – with one website in 2020 going from 1,500 visits per month to 0 within days… all because of one "measly little penalty."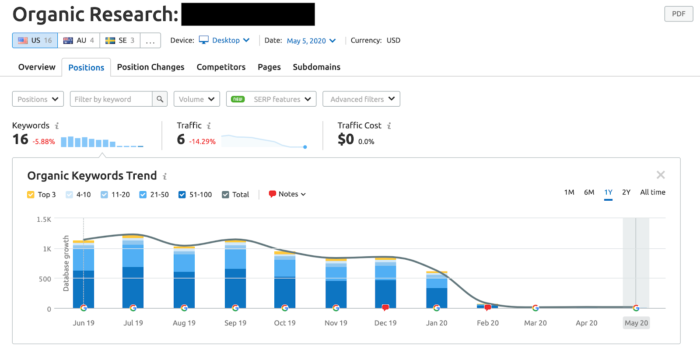 If your website is a key part of your business – you need to regularly check your link profile to avoid costly mistakes.

If you've been hit already – or are now rightfully worried about being so, take a deep breath: there is a way to save yourself.
Google's Disavow Tool was designed to give you access to manually reduce the impact of specific inbound links – saving your website from destruction.
Why and When Should You Invalidate a Link?
Links are normally great – it's a cause for celebration when someone shares your content with their audience.
The more links pointing to your site, the better, right?
Not always.
Some links can damage your site's SEO if you don't remove them – and that's where Google's Disavow Tool comes in.
In particular, you should invalidate links that are spam-like and unnatural.
Or prepare yourself to fall victim to Google's punishing algorithm.
Bad links often fall into different categories:
pages created only to collect links
spam sites
links in spam comments
backlinks from pages that are not in your target country (e.g. a link from Germany, although your target group is from the USA)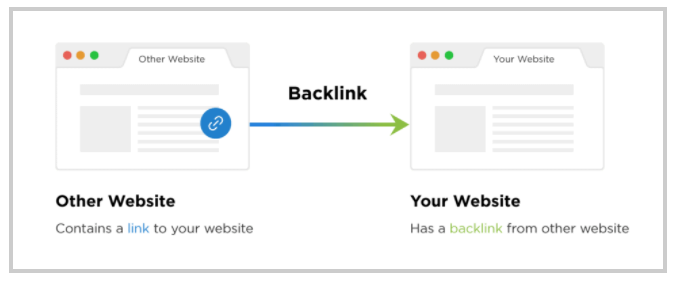 Google says: "The links on your pages are proof of the quality of your content and website."
Good backlinks can improve your Domain Authority (DA), Page Authority (PA), visibility in the search engines, and ranking.
Bad backlinks do exactly the opposite. They damage the SEO of your site and lead to the loss of your ranking.
Be warned: Don't be tempted to invalidate every link to your site. They can be great for referrals, brand awareness, and engagement.
Google even shares a warning on their Google Disavow Tool page: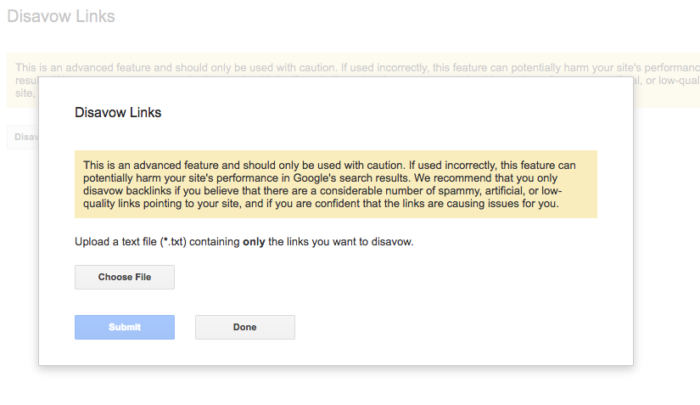 Pretty awesome! Except…you immediately get doubts again. Are you doing the right thing?
The likelihood is, yes, if you have tanking traffic because of a link penalty and are looking for solutions – you've come to the right place.
Google's Disavow Tool is just reminding you not to invalidate the wrong links. Now comes the prize question: What is "normal" or "typical" for a page?
When is it necessary to invalidate a link when Google does most of the work?
There has been a lot of speculation about whether Google's new algorithm will now render the link penalties useless.
When Google's Disavow Tool first launched, Google Penguin (the algorithm that measures your backlinks) was upgraded to be smarter and more likely to ignore/devalue spam links. Even though this upgrade helped remove some of the fear around bad backlinks, no algorithm is perfect.  There are still bad links out there devaluing websites. 
Even if Google's Penguin algorithm no longer imposes as many penalties as it once did, Google employees review backlinks manually and continue to hand out penalties.
This is why Google's Disavow Tool is still necessary.
In short: if you use Google's Disavow Tool, you can avoid bad backlinks, saving your website from catastrophic disaster.
What to Do Before You Invalidate a Link
Always remember that invalidating a link should be your last resort.
You are telling Google that the link is threatening your site. This is serious business.
Don't simply invalidate links at random. As Google said, you can damage your own SEO through costly mistakes, and you want to avoid that. You need to understand what you are messing with before you dive in head-first.
Before you declare a link invalid, an easier solution could be to approach the source and request the link's removal.
The best way to do this is to write to the owner of the website. In most cases, it's easy to find a contact number or email address on the site. Look around for contact pages, contact forms, "About Us" pages and even check in the footer or sidebar.
Once you find the right contact information, you can write an email to the site owner and politely request they remove the link in question. You should be professional in your approach and clear in your purpose.
The request to remove a link should look something like this: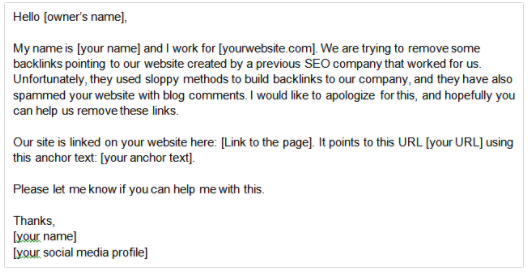 If you can't find contact information, there are other ways to contact the site owner. You could try:
contacting them on social media (especially on LinkedIn)
leave a comment on a blog post
search Google for the website owner's name
If you still can't find the webmaster's contact information, you should consider invalidating a link using Google's Disavow Tool.
In the best-case scenario, the owner removes the link, and everything is good.
In the worst case, you don't get an answer (or you can't reach the webmaster), and then you have to invalidate the link.
It's not the end of the world to have a link invalidated, but it's much, much better when you can remove it.
Which Links Should You Declare Invalid?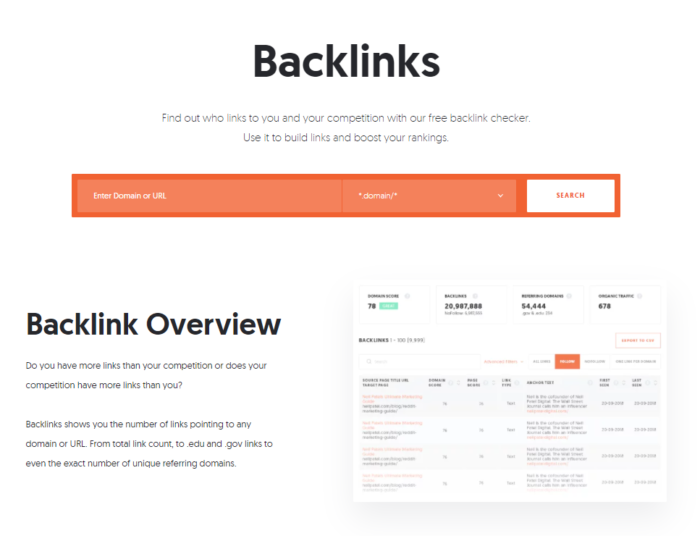 Knowing which links to invalidate can get really tricky, but it's an important step before using Google's Disavow Tool. Luckily my free backlink tool is here to help, and so is my blog about determining whether a link is good or bad. If you've got an active website and produce great content, you probably have many backlinks, and you'll be desperate to think they are all good for your site.
You probably still have a few undesirable links, though, unless you're incredibly lucky.
The question is: how do you determine which links are harmful and which aren't? First, you need to generate a list of all the backlinks to your website.

Let's do a quick walkthrough of using my backlink tool:
Step 1: Head over to the backlinks page and type in your URL or domain.

Step 2: Receive a report of all the links to your website.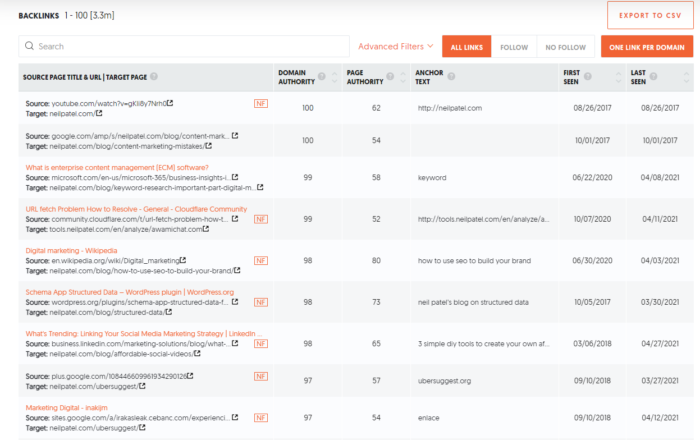 Now you have a list of pages that link to your website.
Excellent! Now what?
There are good links and bad links in the list, so you need to identify the bad links. Fortunately, you don't have to do this manually.
You can use a link analysis tool.
I like SEMrush's backlink audit tool when I want to check for bad links.
It's one of the best backlink tools I've ever used.
SEMrush uses 30 "Toxic Factors" (how cool does that sound?) To analyze each link. So you can be sure that every link that passes the SEMrush test is really of high quality.
Create a free SEMrush account to use the tool. Go to SEMrush.com and click "Login" in the top right corner.
Click on "Register" and create your account.
Once inside, go to the dashboard and click on the "Management" tab, then to "Dashboard," and finally to "Add new project."

Enter your URL in the box and give the project a name. Then click on "Save."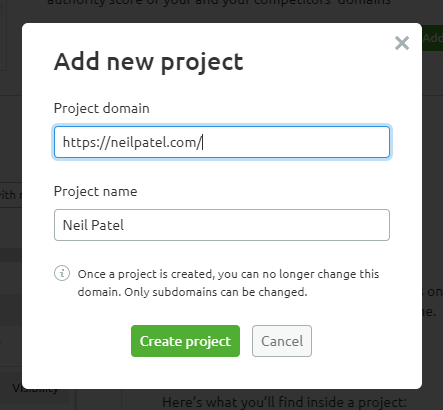 Under "Backlink Audit," click on "Set up."
S."et the scope of your campaign and then click on "Start Backlink Audit." You should select the "Root domain" option.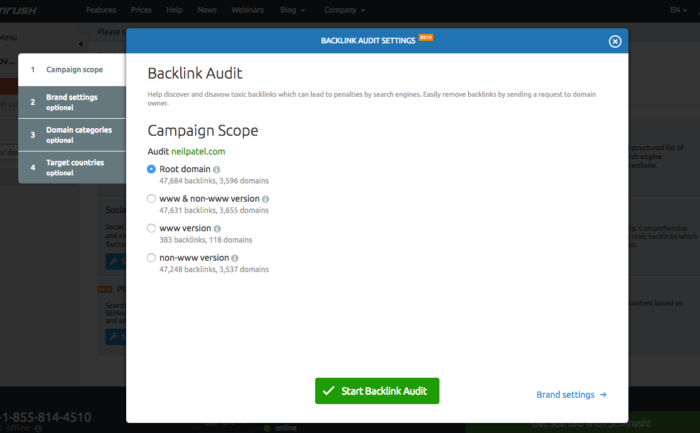 SEMrush will now check your links. All you have to do is sit back.
Most pages will take no more than 10 minutes to review.
You can also use other tools together with the SEMrush backlink audit. I like Majestic, the Open Site Explorer from Moz and Ahrefs. I talk about a few options and what they are best for here.
By the time the test finishes, you should have a list of spam-like or poor-quality backlinks.
In SEMrush's backlink audit, you can find this list on the audit results page. Click the Audit tab to find the page.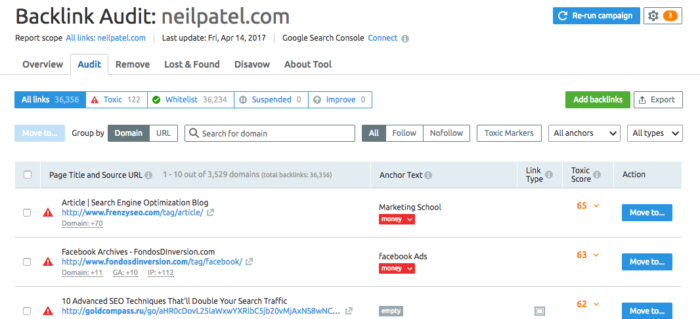 You can invalidate the links directly from the SEMrush interface. But you should still do it manually to be 100% sure that you are doing it right.
To do this, select all bad links by clicking on the "Toxic" tab.

Then click "Export" to download a .cvs file of the bad links.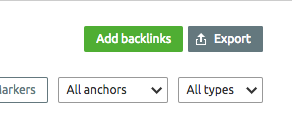 This list is extremely important. It contains all the bad links that you want to have invalidated.
Copy the links and save them in a document to use on Google's Disavow Tool later.
Take a Closer Look at the Bad Links (But Be Careful!)
Before you go to the next step and have the bad links declared invalid using Google's Disavow Tool, I want to give you one more tip.
If you don't have that many bad links, you should take the time to visit each link.
Tools and algorithms are great, but sometimes you have to see the outlying cause of your link penalty with your own eyes. Who knows, maybe you'll get insight into how you can avoid future trouble.
Of course, this is not feasible if you have a lot of bad links. In that case, you should take a quick skim through them all and see if you can find some legitimate-looking URLs. You can then visit them.
Make sure you have up-to-date anti-virus software and don't click on anything that looks suspicious.
Now it's time to look at a few examples of sites with backlinks that you should have invalidated.
Let's say you have a marketing blog and you find links like this:

What do chess and coffee have to do with marketing? Nothing. This is a good example that someone who doesn't follow you is likely to have created irrelevant backlinks – and this can be the first warning sign for disaster.
The next warning signal flashes when you visit the site. The first is a German site about – you guessed it – chess.
The other link leads to a recipe.
The problem is not that these pages link to you; the problem is that they don't fit your industry at all.
They won't attract your target audience. Their content doesn't relate to you, and you shouldn't want your content associated with them. These are the sort of sites you'd want to remove using Google's Disavow Tool.
Irrelevance can damage your brand, and that's a good enough reason to invalidate a backlink.
You should also look out for links that look weird, like this one:

Unusual TLDs are usually a warning sign. TLDs like .click or .xyz are very likely to be inferior sites.
To prove our point, if you visit the page we found above, you will find this: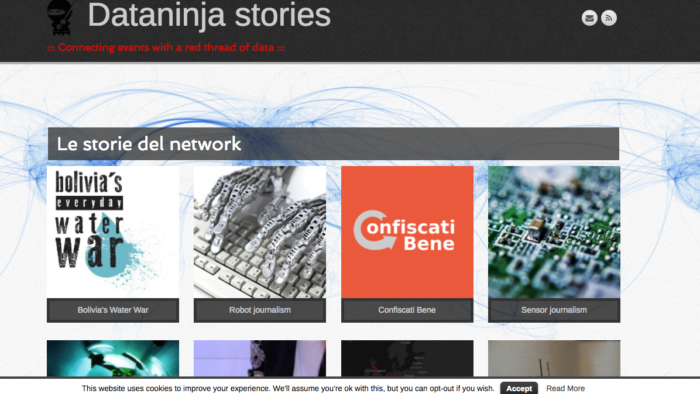 I don't know about you, but in my opinion, these are certainly not marketing articles.
So we start to see a pattern. If a backlink doesn't belong to your industry, have it invalidated; unless, of course, you have a good reason not to. Maybe you've been linked to a reputable industry-leading site as a 'website to visit.' You need to find the balance between good press and harmful sources referring to you or your content.
You should also look out for TLDs from certain countries, e.g., .ru or .cn. These aren't necessarily bad links, but they don't have the best reputation.
Now, let's take a look at a few spam sites.
There are spam backlinks in every imaginable form.
Some spam links are easier to find than others. The .xyz domains are often spam sites.
These sites are often malicious and have bad intentions. Some are "warez" pages. These are often malware download sites that look legitimate, offering a helpful service or free version of reputable software to trick unsuspecting web users.
The best way to protect yourself from these spam sites is to set up a spam filter in Google Analytics.
However, if you've already got spam-like backlinks, you should remove them as soon as possible.
When you've put all the bad links together in a list, you can copy them into a document. It should be a text file ending in .txt.
Now you are ready to use the Disavow Tool.
How to Invalidate Links With Google's Disavow Tool
Luckily, thanks to Google, the process is quite simple.
You may not believe it now, but invalidating harmful links is actually easy.
Preparing to use Google's tool is the hard part because of all the steps and measures you have to take to remove the correct backlinks.
By now, before you can move on, you should have your list of bad backlinks handy and well labeled.
First, go to Google's Disavow Tool.
Select the site you want to use and click on "invalidate links."
Then you'll see the warning we talked about earlier. Don't get cold feet; you've taken the right steps to protect yourself, and now it's time for action. Your website is at risk.
To make sure you are certain, Google gives you another warning. You're ready to ignore this one too.
Click on "Choose file" and select the correct .txt file with the bad backlinks.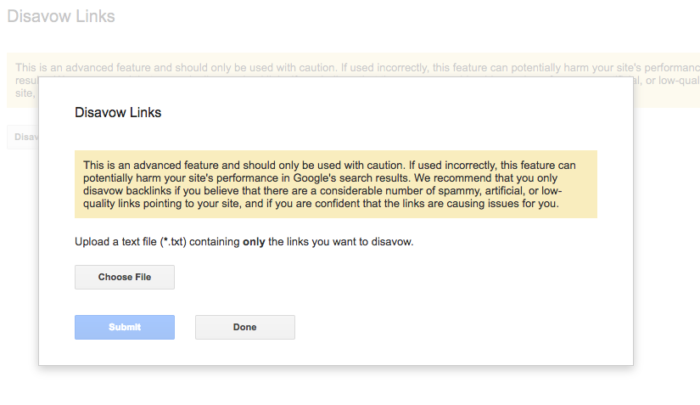 Then click on "Send."
That's it! Google will process your request. The links should have been declared invalid in a few days.
You've done it.
Using Google's Disavow Tool: Frequently Asked Questions
What does Google's Disavow Tool do?
Google's Disavow Tool allows you to devalue backlinks to your website. If you have a link penalty flagged by their algorithm, you risk losing traffic to your site. Google's Disavow Tool is a manual solution to reducing the impact of link penalties.  
How do I submit a Disavow file to Google?
First, you need to create a list of links to disavow. Specify one URL per line and make sure your document is a .txt file. You can only submit a 2MB document, so if you have more backlinks to remove – make sure to split your folder up. Then you can upload your list here.
How long does it take for Google's Disavow Tool to work?
It's a long process waiting for Google's algorithm to trust your website again. The effect of a disavow link takes anywhere from a few days to process and up to 2-3 months for you to start seeing results. If you've been struggling with bad spam links damaging your traffic, you need to respond quickly.
How do I remove bad links from Google?
First, you need to truly understand what a 'bad link' is. Your first step should always be to approach the source/site of your bad backlink and request they remove it. Only then should you use tools available to you, such as the ones covered in this article.

How do I know if using Google's Disavow Tool is necessary?
If you've received a link penalty and you've experienced a drop in your traffic, then using the tool is likely necessary. Most websites will never have to think about bad backlinks.
What To Do Before Using Google's Disavow Tool – Conclusion
Disavowing links can be intimidating if you don't know exactly what to do.
You could damage your SEO if you overdo it. That's why you absolutely have to get it right.
I believe that every website owner should familiarize themselves with this process. In this way, you can turn a spam-like link profile into a good profile.
There are also many advantages to being able to invalidate backlinks properly.
Your site may experience a ranking boost, and searching users will find you better in the search engines.
Your SEO will likely improve, too, so you will see more traffic on your site and maybe even gain high-quality backlinks.
But, as I said before, you shouldn't have links invalidated just like that if you can avoid it. Removing the link manually is always better.
You should only invalidate links if you have no other choice. In this case, however, you shouldn't shy away from Google's Disavow Tool, because that's what it's there for.
Hopefully, now you understand why you should invalidate links and when to do it. It's pretty intimidating at first, but once you get used to it – it's a lot easier than it sounds.
If you still have questions, speak to our team about a full website audit, and we'll do the hard work for you.
Have you used our backlink tool already? Or even Google's Disavow Tool? What was your experience?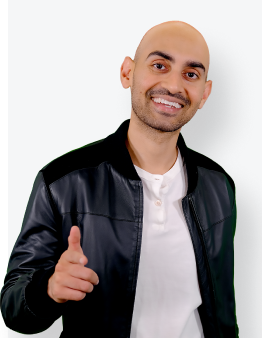 See How My Agency Can Drive More Traffic to Your Website
SEO - unlock more SEO traffic. See real results.
Content Marketing - our team creates epic content that will get shared, get links, and attract traffic.
Paid Media - effective paid strategies with clear ROI.
Are You Using Google Ads? Try Our FREE Ads Grader!
Stop wasting money and unlock the hidden potential of your advertising.
Discover the power of intentional advertising.
Reach your ideal target audience.
Maximize ad spend efficiency.