Getting customers to your website is a feat in and of itself.
You've spent months creating valuable content marketing pieces to get that traffic.
You've written dozens of blog posts every week to increase website visits.
You've likely even spent thousands of dollars on PPC platforms, too.
But even once you get customers to your site, you still have to get them to convert.
And that can be even more difficult.
Simply attracting them to your site isn't going to generate an automatic conversion.
And traffic without a sale or conversion is pretty much useless.
Think about it:
Would you rather drive 100 site visits and 50 conversions or 10,000 site visits and 50 conversions?
Unless you make money on advertising, having fewer, more targeted visitors should be the goal.
But that doesn't solve your dilemma of needing those customers to take action fast.
In a perfect world, they would skip the typical buyer's journey and convert immediately.
You don't have endless funds to pay for ads throughout the entire funnel. And you can't wait weeks for them to convert.
Especially when you want your business to sell more products and services.
So what do you do?
You need to use the power of urgency and deadlines to get customers to take action quickly.
Here are six ways to use deadlines to drive more conversions fast.
Why urgency produces conversions
To understand how urgency produces conversions, you can look at almost any e-commerce website.
Click on any product on Amazon and you'll be met with the perfect urgency-inducing message to drive more conversions:
Want it tomorrow? Buy it within the next few hours.
By tomorrow sounds great. I don't know about you, but that's caused me to speed up my decision to buy many times.
This tactic helps to combat the typical online shopping cart abandonment rate, which is very high: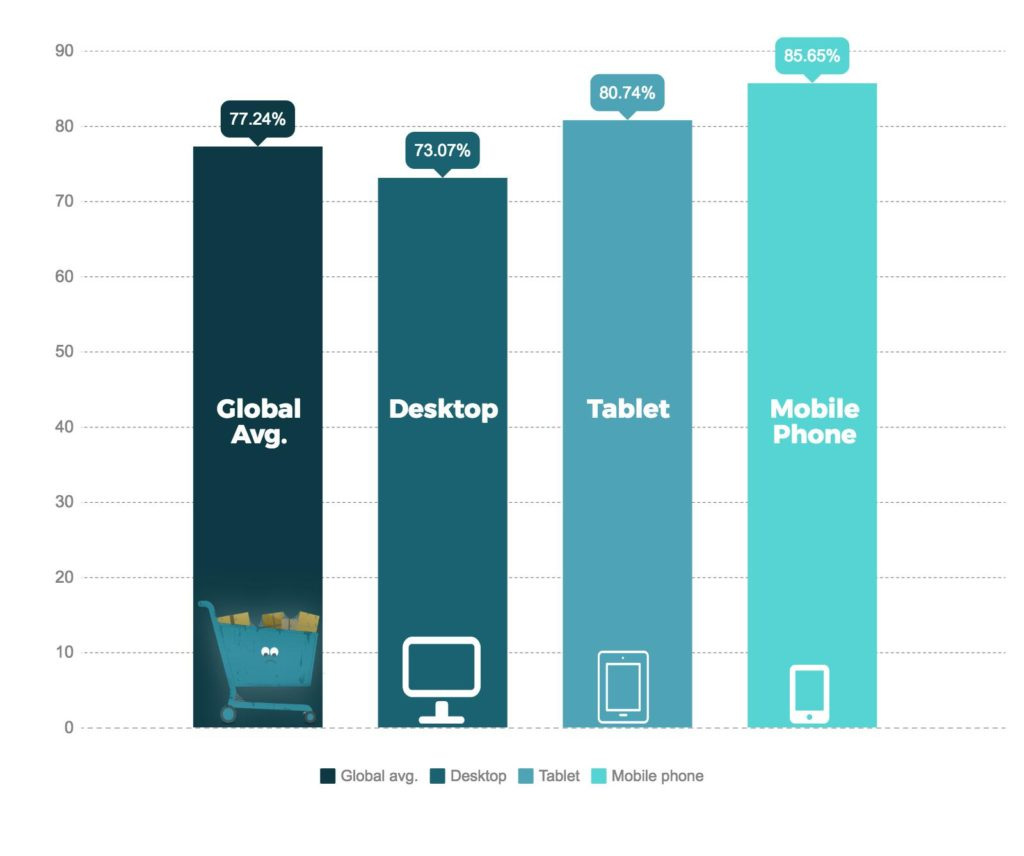 It's more than 70% on desktop and nearly 90% on mobile phones.
But, when shopping on Amazon, instead of putting products in my cart and most likely abandoning them, I simply buy the items I've selected on the spot.
Why? Because of the urgency the website copy created.
I needed that product ASAP, and they knew it. And if I waited any longer, I'd have to wait an extra day or two to get it.
I found similar do-it-now messages during a recent visit to Macy's online store to look for some new clothes: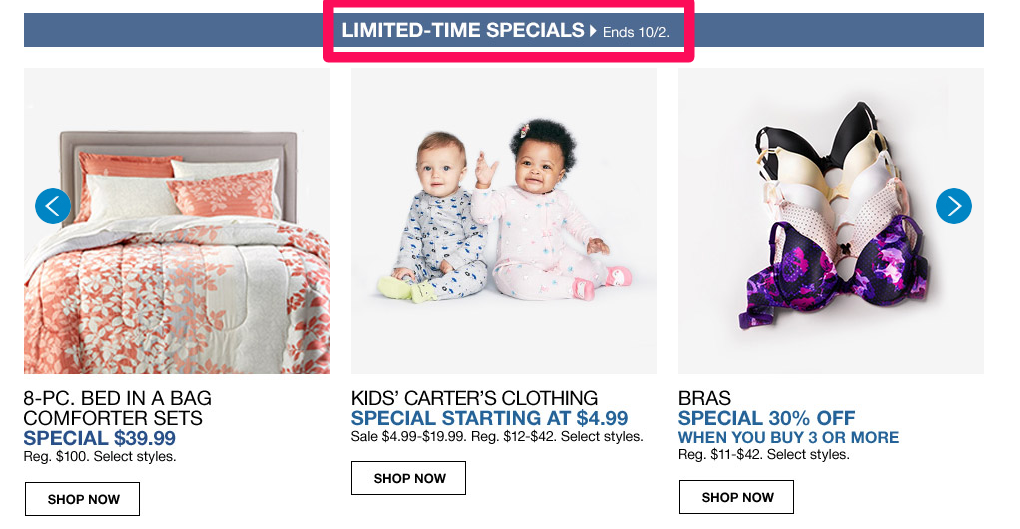 It's the same strategy that Amazon implements, using time-based deadlines to drive conversions.
According to behavioral psychologists, urgency is one of the most powerful triggers in human psychology.
Urgency plays on our fear of missing out (FOMO).

Fear of missing out, or FOMO, is a social anxiety that occurs when someone feels like they might not experience something fun or valuable.
And using deadlines can actually produce this FOMO.
Holiday and Black Friday sales are great examples of this.
Every year when Black Friday deals roll around, we fear that we might miss out on the best products at the best prices. At least I know I do!
That's why 2016's Black Friday deals generated nearly $13 billion in revenue.
People don't want to forego the great sales that last only a few days: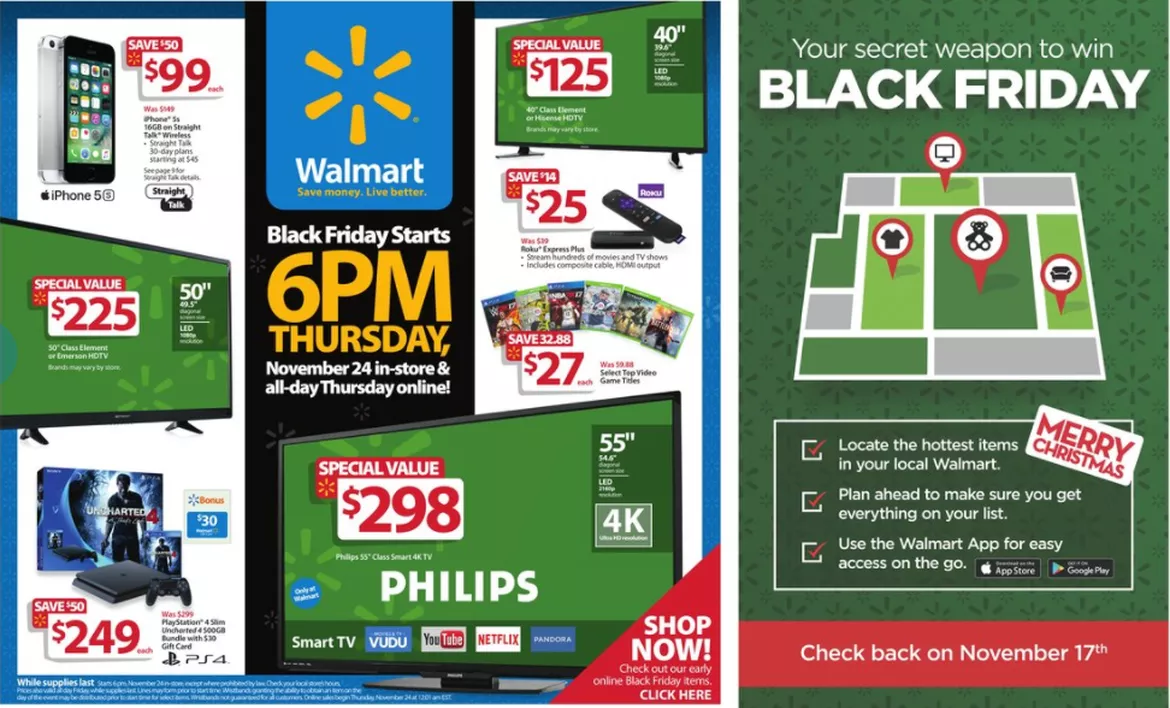 If a product deal or sale isn't urgency-based, people don't have the incentive or reason to purchase right away.
It gives the customer time to decide whether or not to buy.
They take time to evaluate whether or not they really want or need the product or, even worse, explore other options.
To understand this further, let's take a closer look at the typical buyer's journey:

Most people won't convert on the first site visit.
People aren't ready because they aren't familiar with your business, reviews, or social proof yet.
They don't even know they have a problem yet, so they aren't necessarily thinking about the possible solutions (like your product or service).
But urgency can help you bypass all of this.
Instead of bringing in organic traffic and then retargeting them to convert, you can move them to the front of the line with deadlines.
Urgency forces them to make a decision fast so they don't miss out on such a great deal.
Now that you understand the basics of urgency and the power that deadlines can have, here are six ways to use them to push customers to take action.
1. Limited-time remarketing offers
Remarketing is one of my favorite ways to get conversions that didn't happen the first time around.
According to AdRoll, 98% of people won't convert on your product or service on the first visit.
So you have to get them back to your site if you want them to convert.
And one of the best ways to drive these conversions is by implementing deadlines in your messaging and offers.
Remarketing itself is already very effective. If you're not familiar, here's how it works: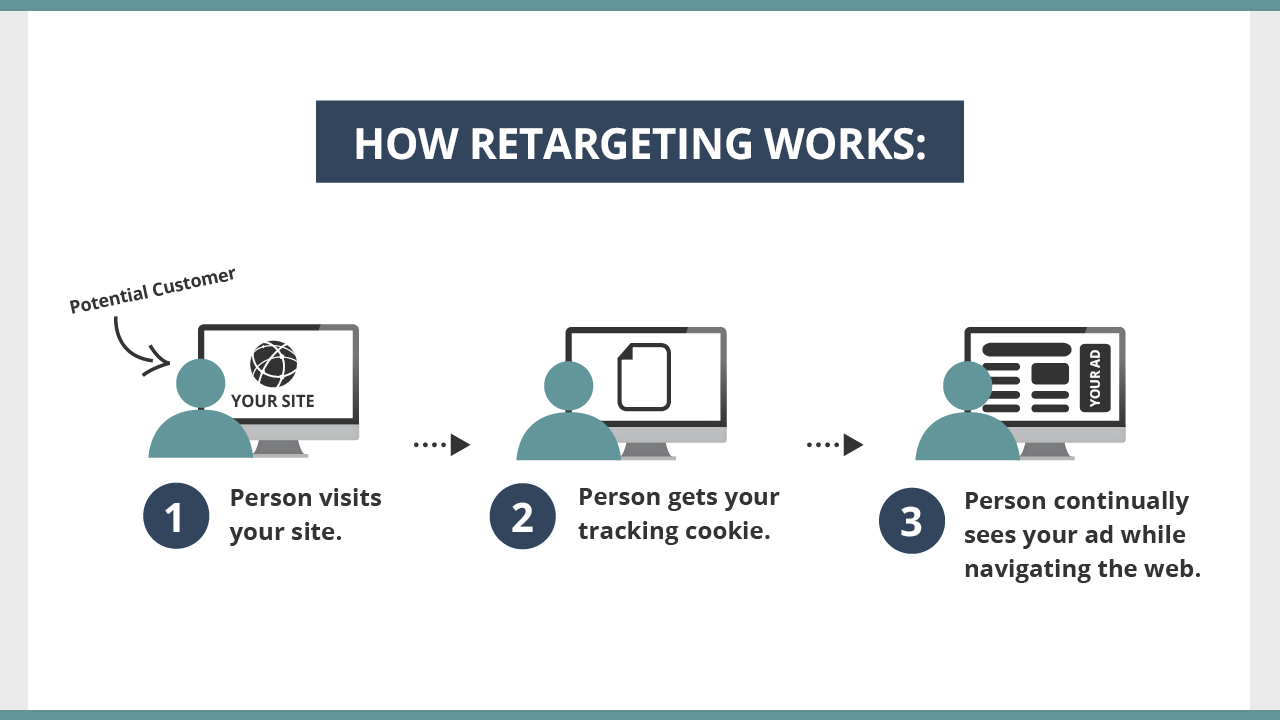 To make your remarketing even more powerful, try using limited-time offers in your ads.
For example, check out how Social Media Examiner uses deadlines in remarketing offers to drive faster conversions: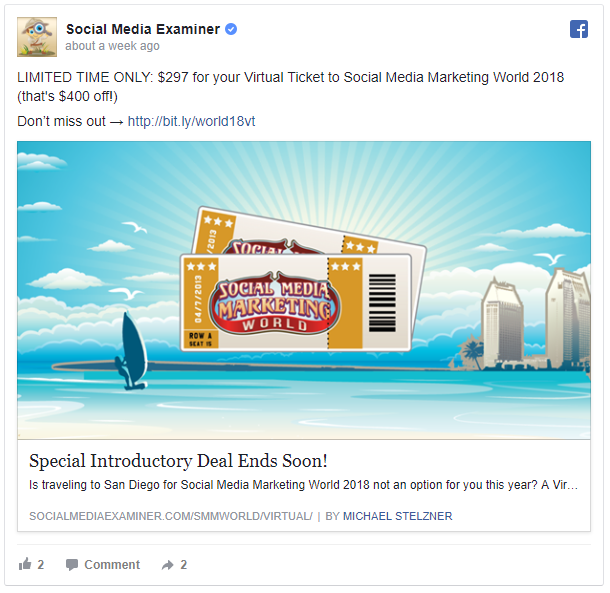 I got this ad because I looked at their Social Media Marketing World 2018 page but didn't convert.
I didn't end up buying tickets, so they sent me an ad using "limited-time-only" language to hook me in.
Another awesome example of this tactic comes from The New York Times: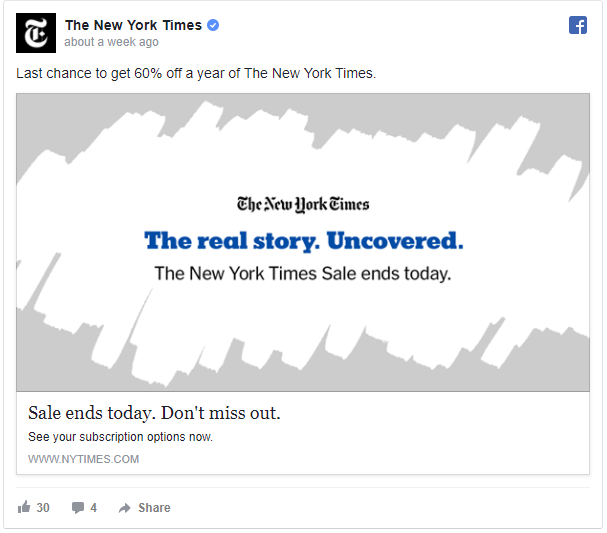 I had recently browsed The New York Times' website looking to renew a subscription.
Mine had recently ended, but I saw that prices were simply too high for me.
The next day I saw this ad.
I didn't convert on the first trip, but you can bet that I signed up after seeing this ad, simply because I didn't want to miss the discount.
If you want to create ads like this, you first need to set up remarketing audiences based on specific website visits.
To get these limited-time, deadline-style deals to work, they need to be specific to a product.
You can't simply retarget everyone who visits your site and expect them all to be interested in the deal.
I recommend targeting people by product page visits and frequency.
To get started, you can do this easily on Facebook.
Open up your Facebook Business Manager dashboard and navigate to the audiences section:

From here, you need to create a new custom audience:
Next, select "Website Traffic" as your custom audience type:
Then, select "People who visited specific web pages" from the drop-down menu: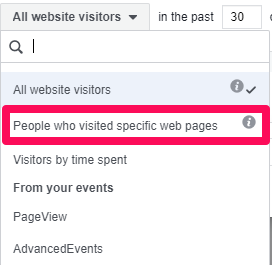 This will allow you to remarket visitors of specific pages, like your product page.
Type in your product page URL into the URL bar:

Instead of retargeting every site visitor, you will only give a deadline-based offer to the most engaged visitors.
Now, you need to refine your audience by frequency. Doing this will allow you to target people who've visited your product page more than once.
Click "Further refine by:"
Next, click "Frequency" from the menu:

You can refine the frequency to fit your goals. This ad will only show up in front of people who have visited your product page two or more times:

And that's it. Now you can create new, deadline-based offers for this audience.
If you need inspiration, here's another amazing example from Flow regarding deadline usage that you can adapt to your own business and product: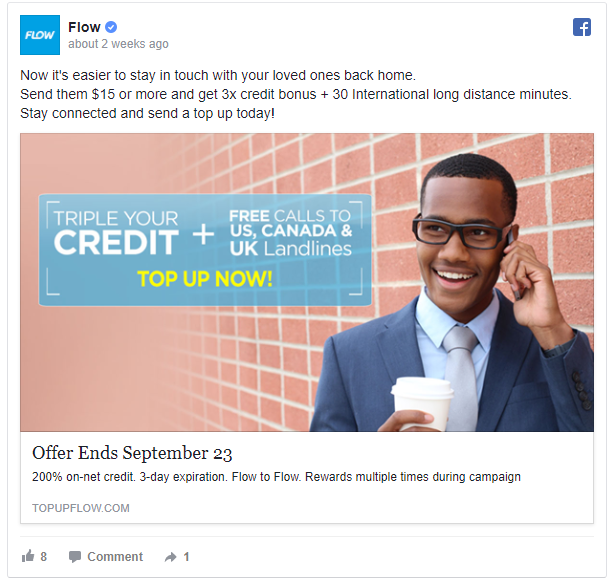 Use a date-based deadline to drive more urgency and increase your conversions by convincing your remarketing visitors that they need your product or service now.
2. Expiring deals on landing pages
Remarketing ads aren't the only way to use deadlines to push customers to take action.
You can also do this on landing and pricing pages.
This is a tactic that I don't see too often, but when I do, it usually works to push me to convert.
For example, check out this landing page from BlueHost: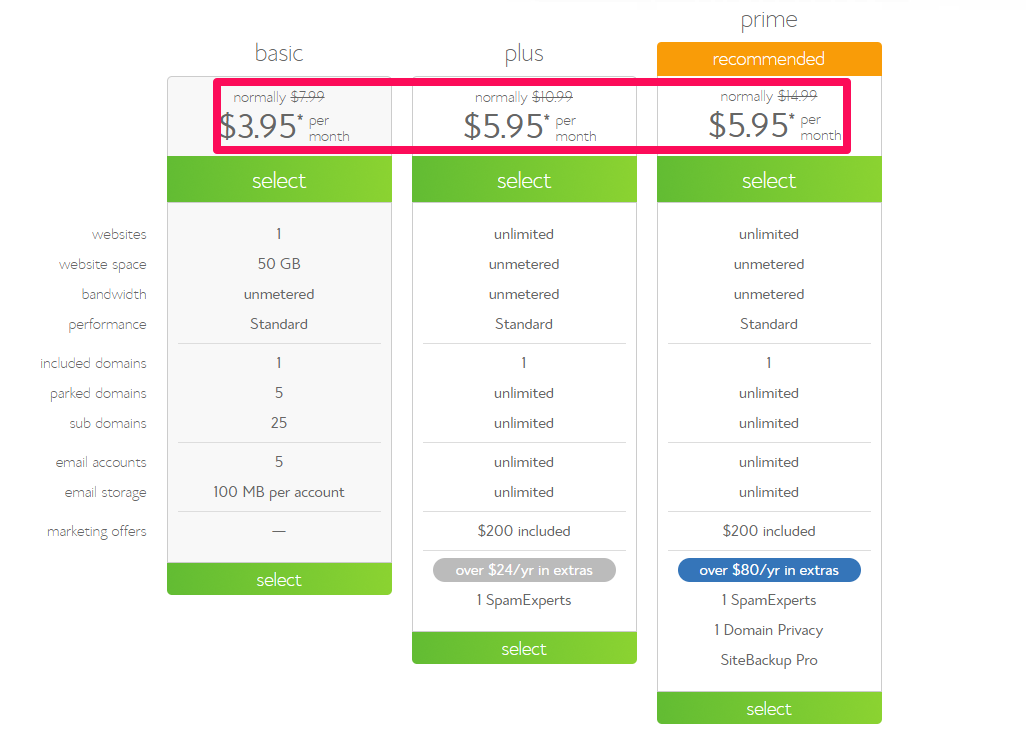 They give the effect of a limited-time, expiring deal by crossing out the original price and giving a lower price point.
This makes me think one thing:
I better buy this product before this deal expires and the price goes back up!
This is a popular method on coupon-based sites like Groupon: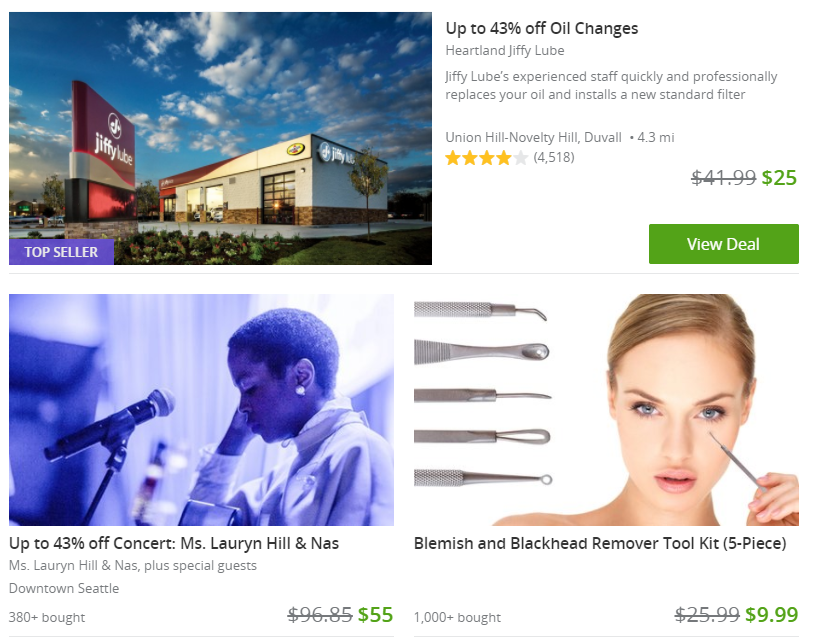 They slash prices on their website to give people the impression that these deals are great and that they won't be around for long.
And when you click on an individual deal, they push you even harder to convert with countdown-style deadlines: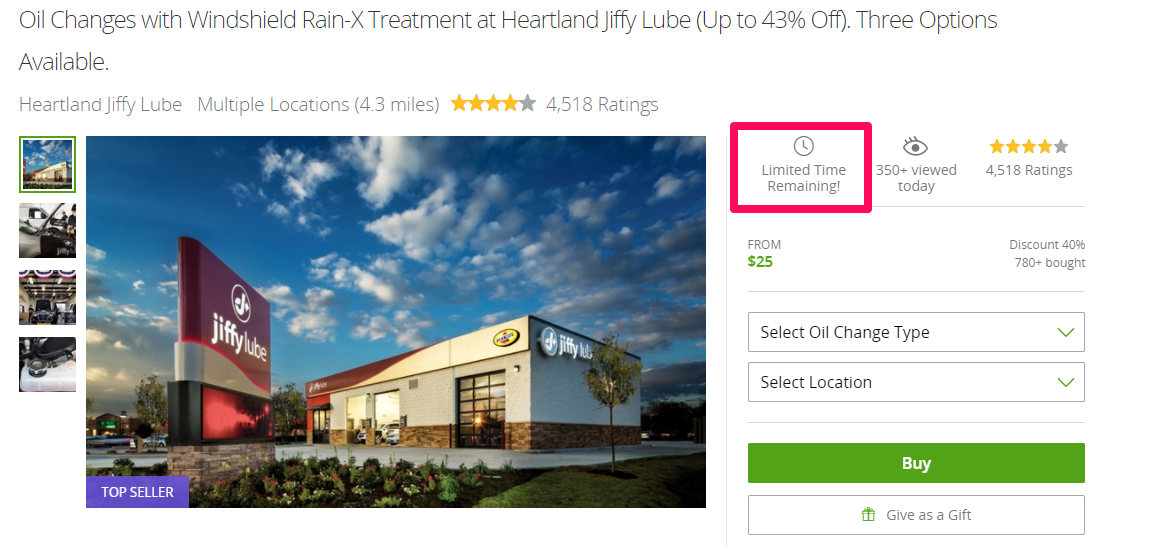 Groupon is a king when it comes to deadline-based sales.
And, thankfully for us, it isn't just major corporations that can use this strategy.
In fact, ConversionXL A/B tested a countdown timer on a client's landing page to see if urgency produced more conversions: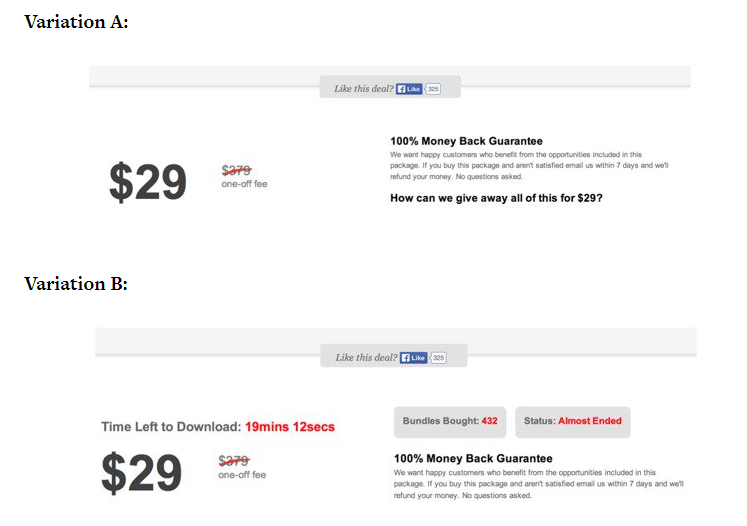 They compared the original landing page (Variation A) to the expiring deal-based landing page (Variation B).
In the end, the conversion rate of "Variation B" was three times greater than Variation A.
The overall conversion rate of that landing page jumped from less than 3.5% to nearly 10%:

Expiring deals on your landing pages work just like limited-time offers on remarketing ads:
They give people fear of missing out on a deal they can't pass up.
It helps push customers to take action faster.
If you run a Shopify-based store, you can easily add a countdown timer using this plugin: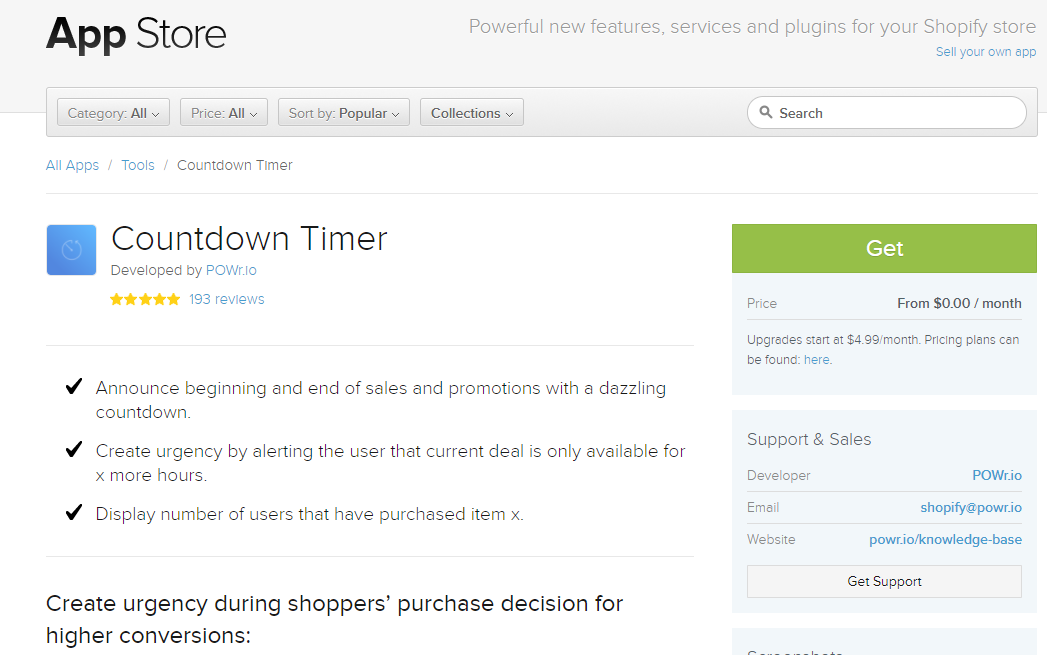 It's free to use and can help you add that extra sense of urgency to push conversions down the funnel in no time.
3. Email your leads with deadline-based offers
A common use of deadlines that I see a lot are email offers.
Nearly every day, I see deadline-based product offers from companies where I'm a lead.
You should be doing this, too. When someone lands on your site, you need to make sure to prioritize capturing their email.
Leads are what make the sales cycle go 'round.
You can't live without them if you want to convert visitors into customers.
Simply offering every new visitor your product won't get the job done.
But once you've collected a lead, you can't sit around waiting for them to take action.
You need to use deadline-based emails to get them to convert fast.
For example, here's an email I recently got from Hootsuite: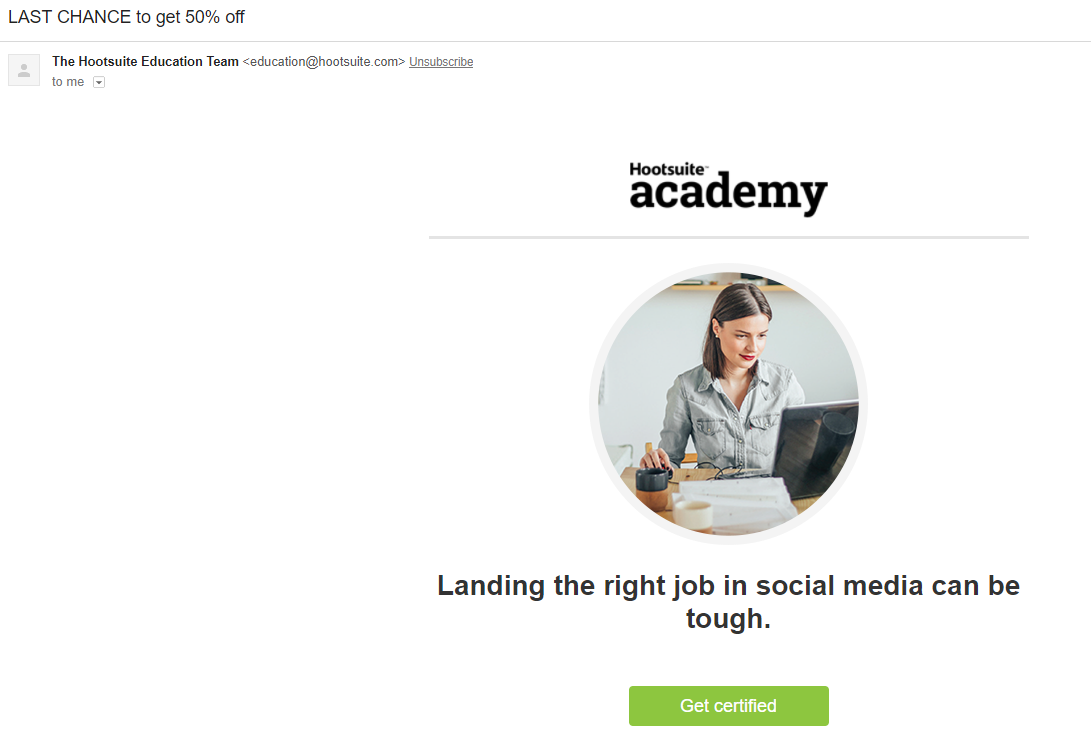 They wanted me to convert on their social media certifications, so they offered me 50% off.
But they also used "LAST CHANCE" in the headline to capture my attention right away.
If they simply said: "50% whenever you're ready," I'd probably forget about the offer and move on.
But the use of "LAST CHANCE" makes you stop and think.
And they've done this to me before. Here's another email they sent me with a clear-cut deadline: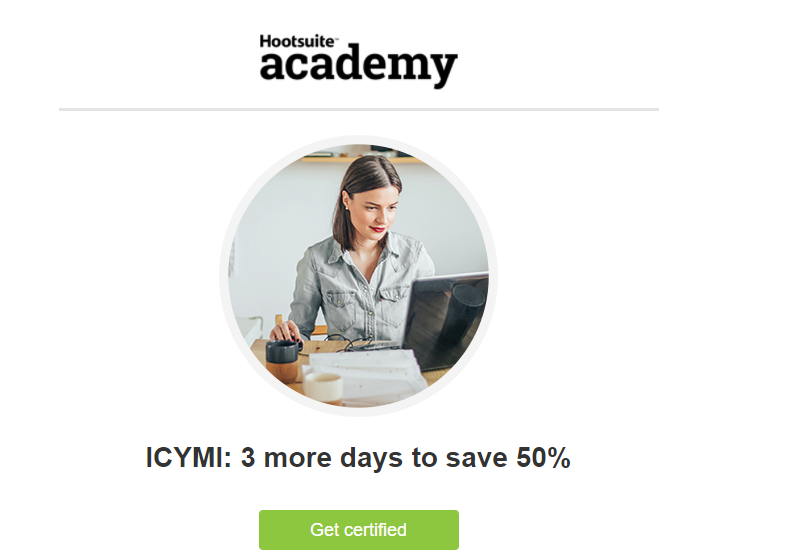 I had three days to use this coupon code before it expired.
And Hootsuite isn't the only company using this strategy. Other insurance companies also work with coupons as World Nomads which offers a travel insurance promo code.
Check out this email I got from Grammarly: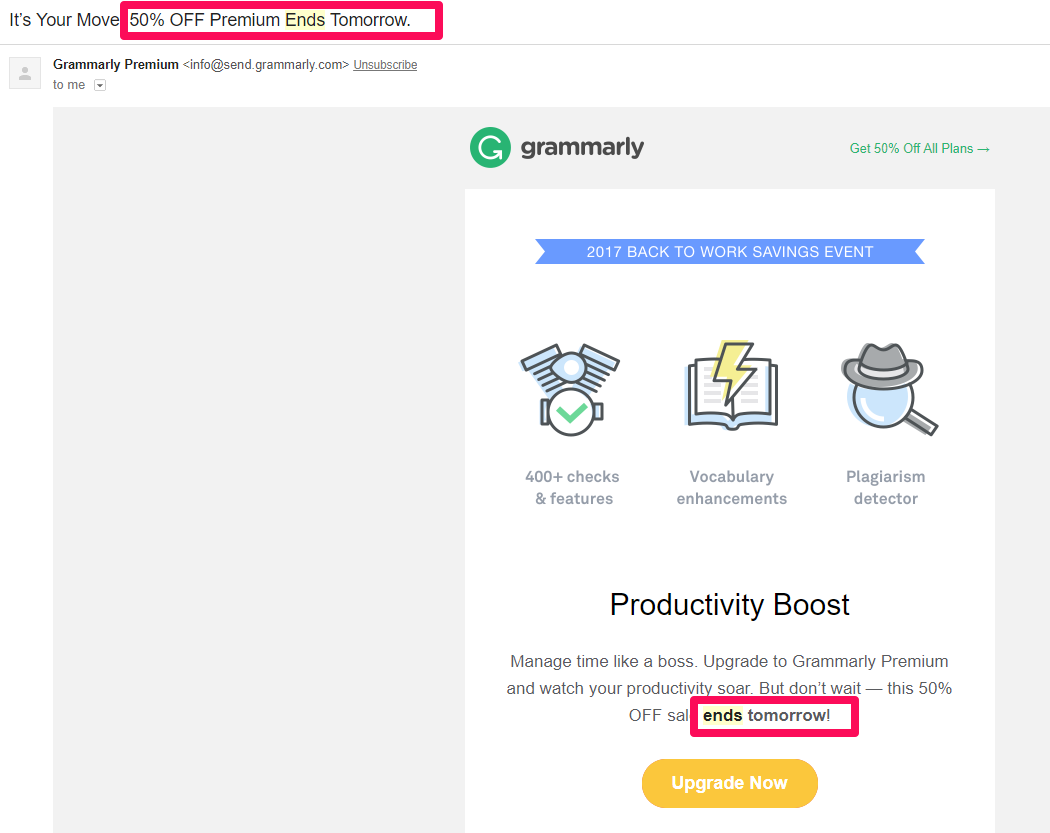 Deadline-based email offers are used so frequently because they work.
If you don't use a deadline, you are leaving the door open for a customer to take their time with the decision, possibly losing them for good.
But coupling a discounted offer with a limited time frame is a way to skip that process and make the customer act fast.
Try implementing these today to see how well they perform.
I suggest you start by A/B testing this deadline-based offer on MailChimp.
To do this, head to your MailChimp account and log in. Next, click "Create Campaign" in the top-right corner:

Click "Create an Email" to make a new email marketing campaign: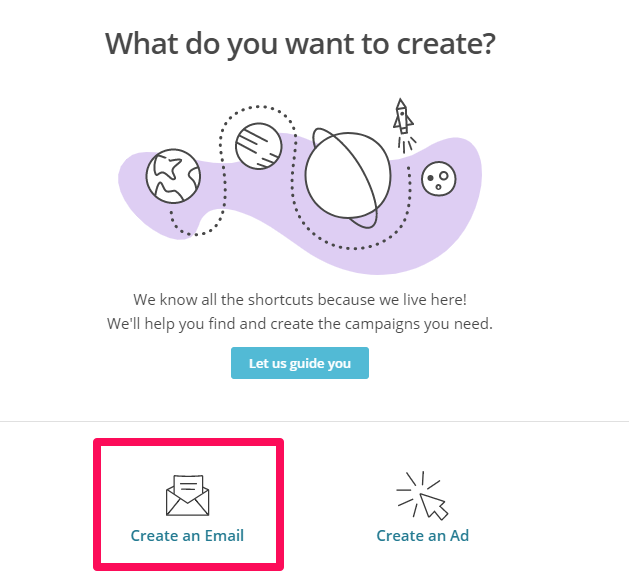 In this next step, be sure to select the A/B Test option: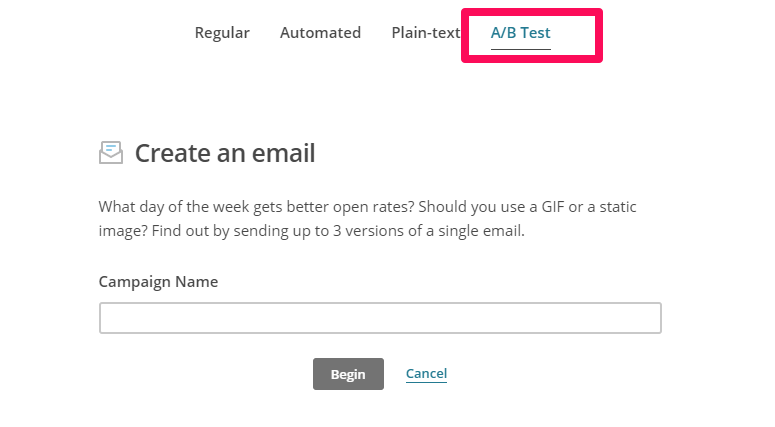 When optimizing your A/B test on MailChimp, you should focus in on one tactic.
For this type of offer, you want to A/B test the email content:

I would also recommend splitting the email recipients at 50/50 to get clear, even data:

Now, simply tweak your messaging in the headline and the body of text.
Try using buzzwords in your deadline-based email like:
ACT NOW
DEAL ENDS TOMORROW
SAVE 15% TODAY ONLY
Using these phrases can help you capture user attention fast.
If your A/B test produces great results for the deadline-based offers, keep them rolling to produce more conversions.
4. Exit-intent offers
Exit intent is one of my favorite tools that's available to you today.
If you aren't familiar with exit intent, it's a popup-style ad that is triggered when someone is about to click off your page.
It often looks like this: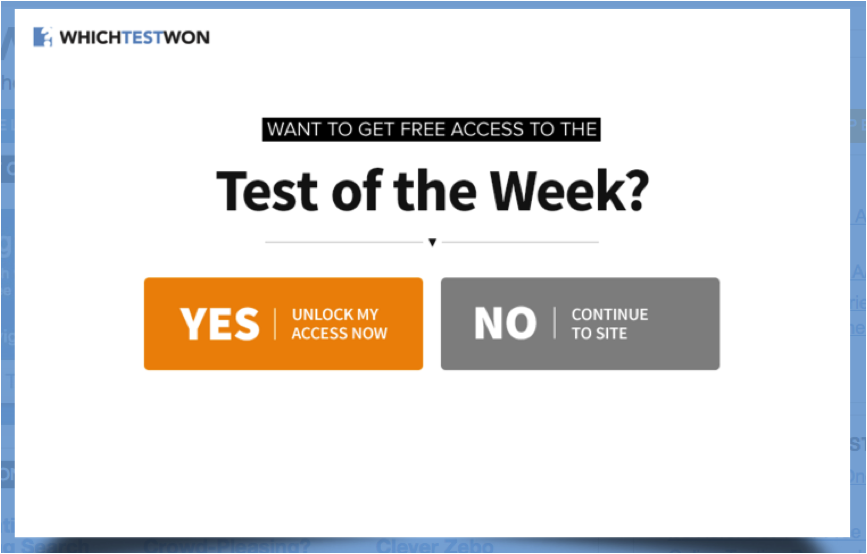 It's designed for one single purpose:
To capture a visitor's email with a compelling offer before they leave your site.
It's a last-ditch effort to get a micro-conversion from a user who didn't convert on a lead magnet, blog post, or product page.
And according to Beeketing, it has the ability to capture 35% of lost visitors.
An awesome way to incorporate deadline-based offers is within your exit-intent popup.
In fact, OptinMonster used this strategy on their clients' site to generate an immediate 13% increase in conversions: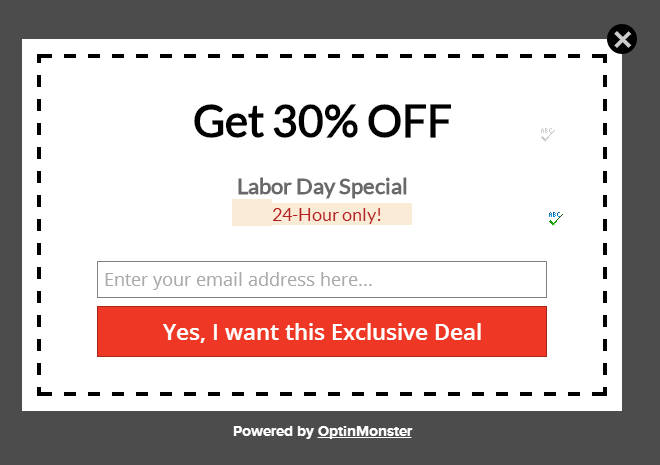 Exit intent has become extremely popular on almost every industry-related website.
You can find them on B2B, B2C, and e-commerce stores.
Simply put: they work.
If you want to add them to your site today, try using a tool like Beeketing's Better Coupon Box: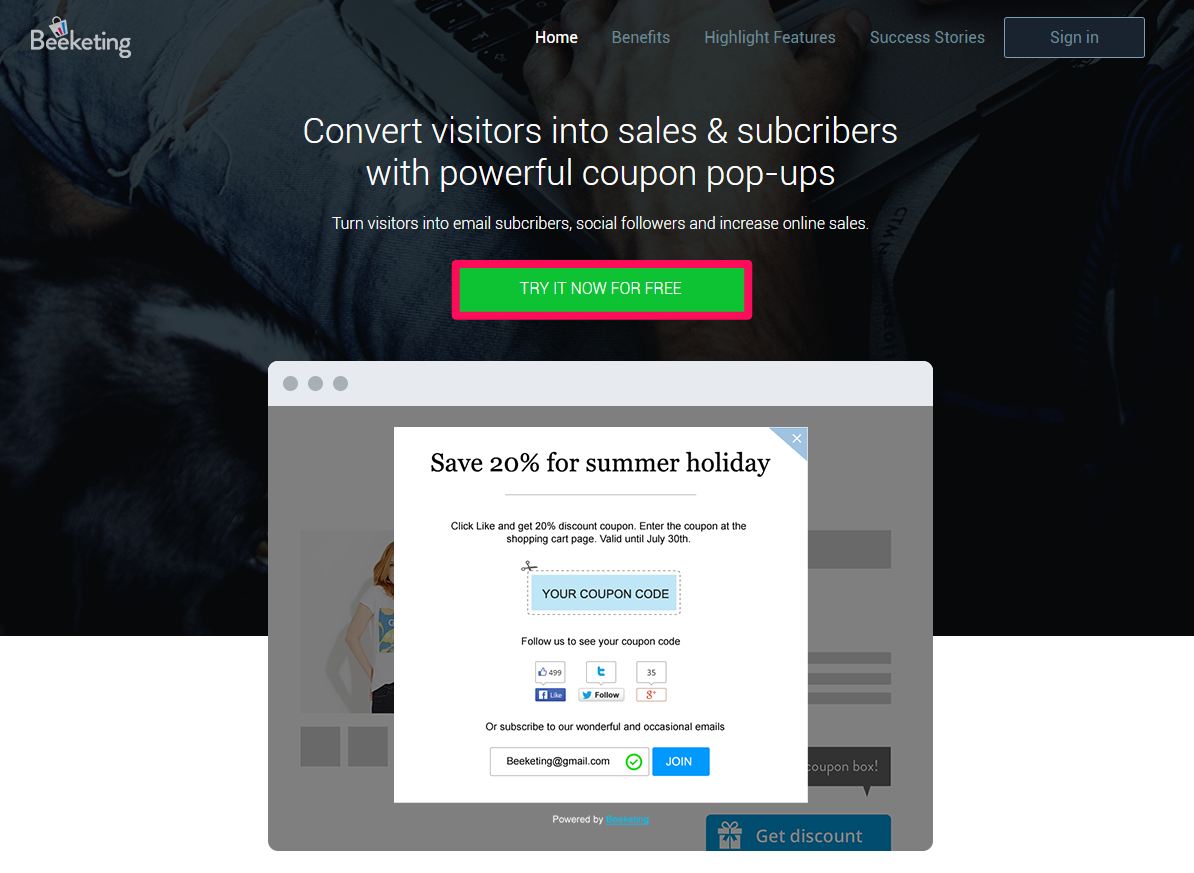 You can create a free account and test the product on a free trial.
To get started, click "Try It Now For Free."
Next, select your website platform from the list: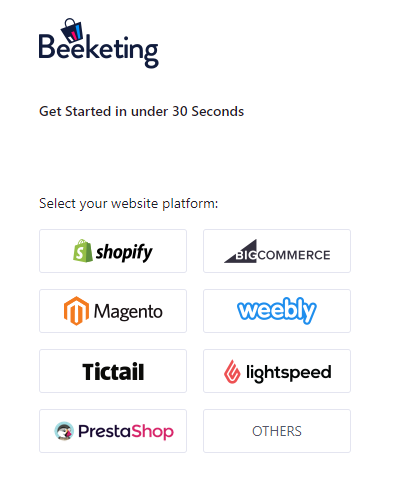 If you don't use an e-commerce platform, simply hit "Others" and enter your own domain: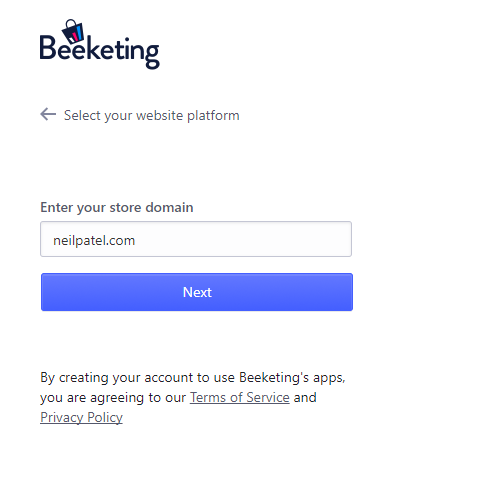 Click "Next" to create your free account and head to the coupon-developing dashboard.
From here, you can start to edit your exit-intent popup with a deadline-based offer: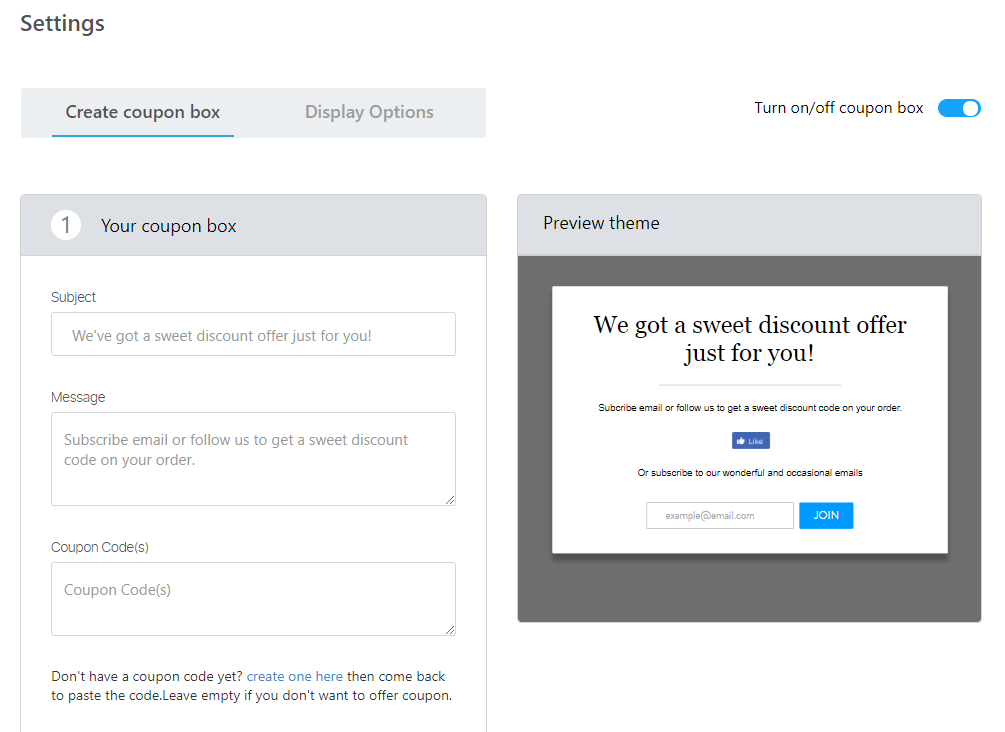 Be sure to use a compelling subject line that will stand out to the user: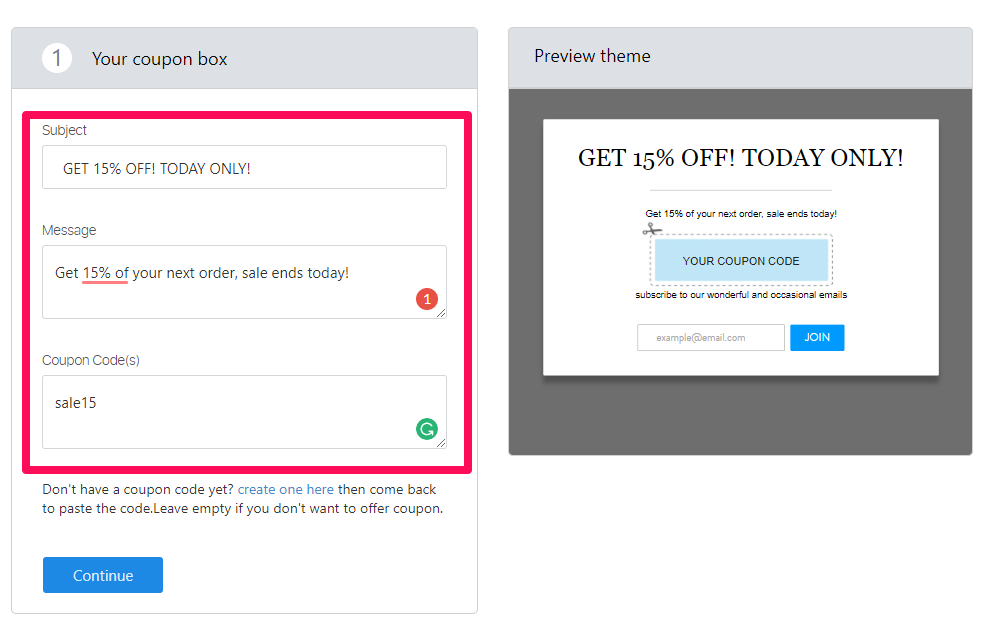 Try emphasizing the sale that you are having, and always remember to use a deadline to stimulate action from urgency.
Make sure to limit the sale to a specific deadline or date range.
With this tool, you can also choose a bunch of different themes and templates to customize: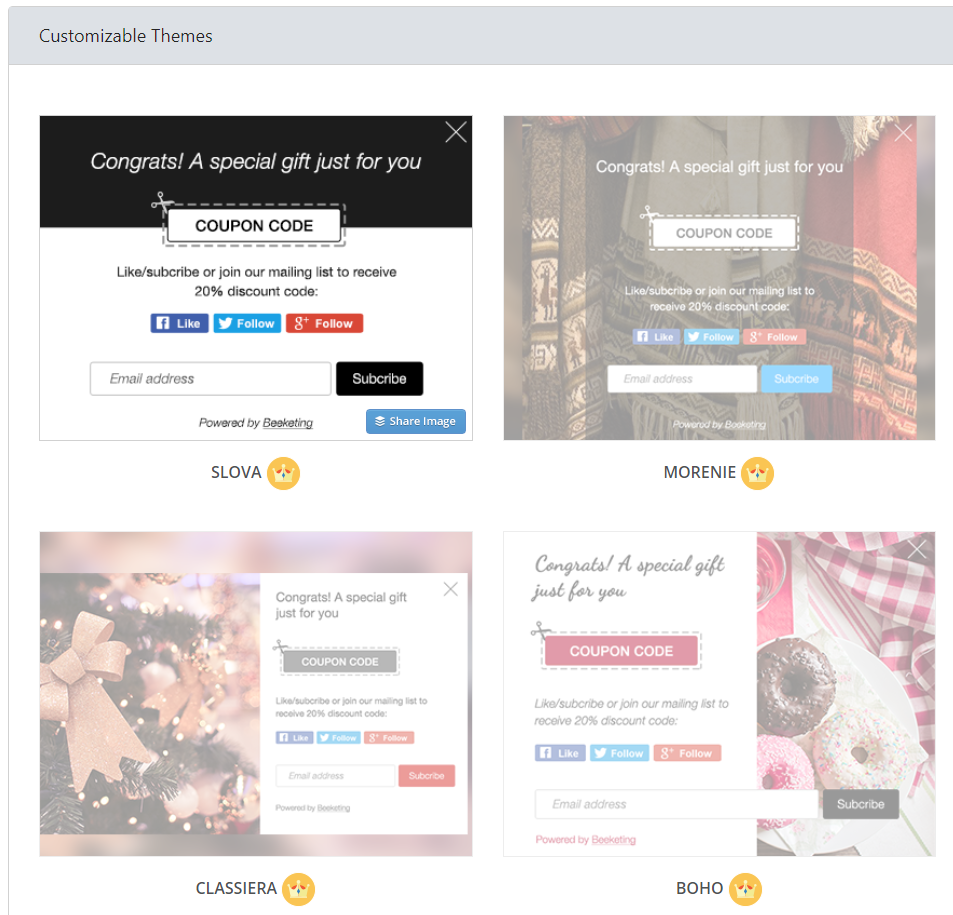 To set up the exit-intent functionality, head to the display options panel:

Make sure to select the exit-intent setting from the list:

The great thing about this tool is that if you don't like exit intent, you can still use the same deadline-based offer for anyone who lands on your page.
So if you are running an e-commerce store, you can push a greater urgency to convert to every visitor that comes in.
5. Scarcity as a deadline
Deadlines can come in all shapes and sizes.
A deadline doesn't have to just be a countdown timer or a date-based offer.
Scarcity can be modified into a deadline, too.
If you aren't familiar with scarcity, let's look at an example.
Check out this product page on Amazon: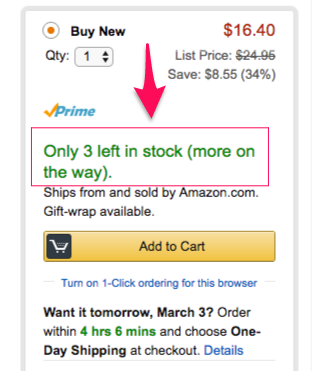 They advertise that there are only three products left in stock.
If you want to secure this item without waiting for it to restock, you need to buy it now.
That's a hard-and-fast deadline without using a countdown timer.
It lets your potential customers know that these products will be gone fast if they don't act immediately.
One of the best uses of scarcity to create urgency is used on Booking.com: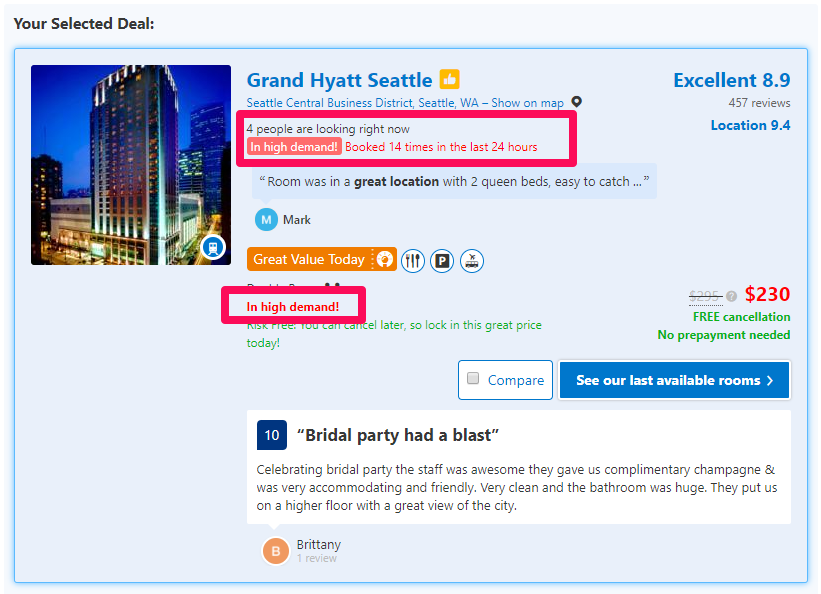 I was trying to locate a hotel in Seattle for my friends to stay when I noticed the various callouts and uses of scarcity.
In high demand! Booked 14 times in the last 24 hours. Four people are looking right now.
That's scarcity, and it got me moving.
Instead of giving someone a specific date or coupon deadline, try using this tactic.
Beyond just using a deadline, it actually provides more benefits in the form of social proof.
It shows that people love the product or deal and are buying it fast.
This signals to the user that people are satisfied with their purchase.
So on top of just deadline-based urgency, you've essentially included a user review.
And according to BrightLocal's 2016 consumer review, 84% of people trust online customer reviews as much as personal recommendations: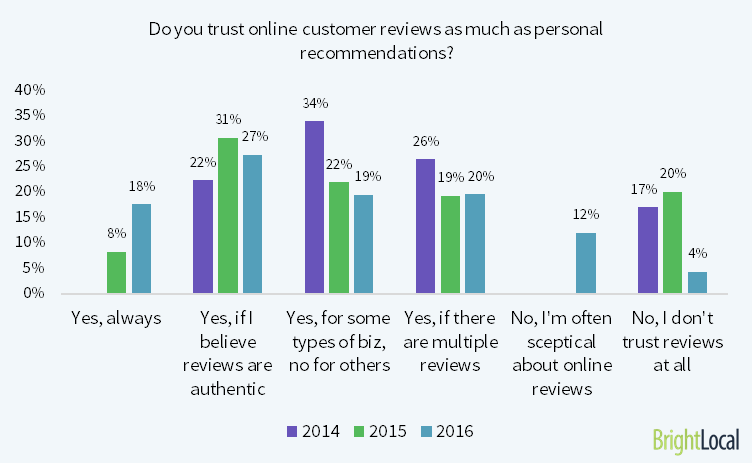 This means that social proof has a big impact on the conversion process.
The report also found that 74% of consumers trust a business more when they have positive reviews.
Scarcity is a double threat that works to create demand while using live social proof and urgency with the risk of missing out on the deal.
Use this tactic to showcase both conversion-driving elements and increase your sales.
6. Upsell products with a deadline
You've probably heard the following statement plenty of times:
Keeping an existing customer is more profitable than acquiring a new one.
And it's true.
Think about it:
To sell to a new customer, you need to spend money on PPC or content marketing to drive traffic.
And knowing that 98% of that traffic won't convert on the first visit, you spend more money on remarketing to get their emails via lead magnets.
Next, you send them tons of emails and maybe even schedule phone calls to talk with your sales team.
After a lengthy courting process, you finally close the deal.
But that deal took you a while, using tons of different technological platforms that cost money and require labor.
When you're selling to an existing customer, you've already got their email.
You already know that they like your products. They don't need to be qualified for sales anymore.
You can simply send them an email chain with product upsells to drive conversions.
No more remarketing ads that are costing you an arm and a leg!
Currently, I am a customer of LastPass. They help me store tons of passwords without having to remember them all.
Check out the upsell email they recently sent me that included a hard deadline: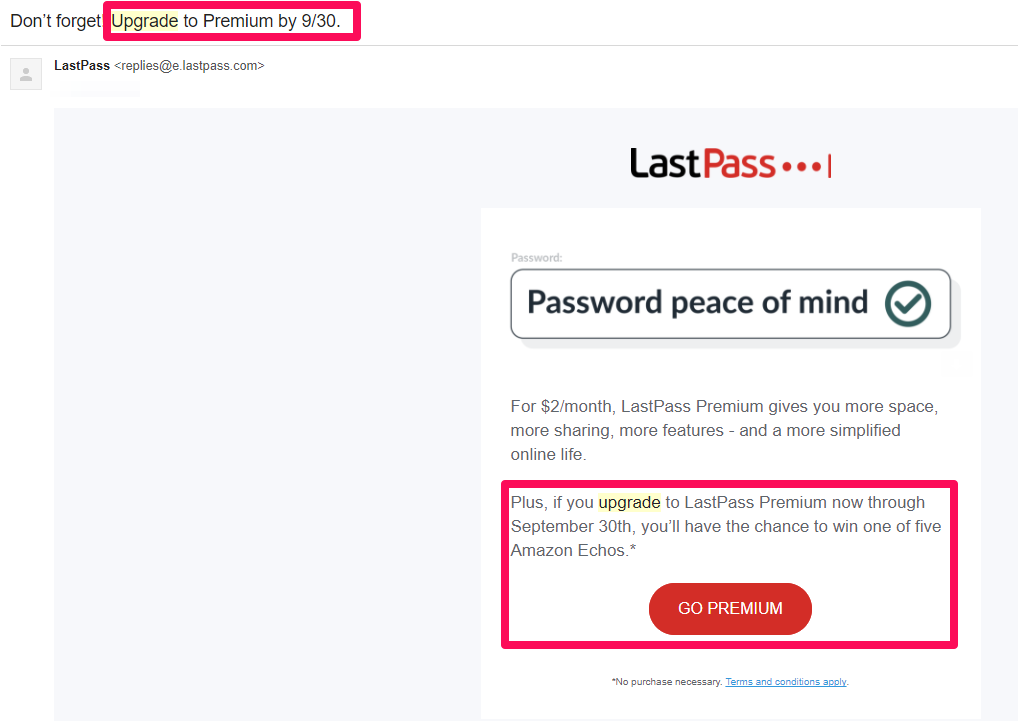 They urged me to go premium by 9/30 if I wanted to take advantage of their giveaway.
I am already using their product, so just two dollars more per month to enhance my membership wasn't a very hard ask.
It's one of the best deadline-based upsells I have ever seen.
If you run a product or service-based website, locate a list of your best customers and grab their emails.
You can do this in Shopify by heading to your account dashboard. Navigate to your "Customers" tab on the menu: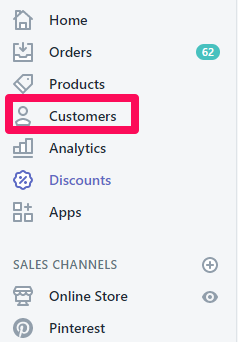 Scroll down to the customer section and click on your returning customers: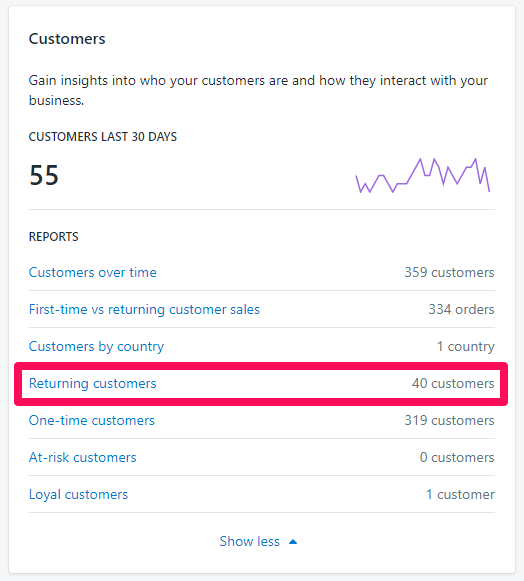 Here, you can locate customers that are constantly buying from you.
This will be the easiest group to upsell with deadline-based offers because they purchase from you frequently.
You can try this method with one-time customers, but it will be much more effective on repeat purchasers.
Add these emails to a spreadsheet and send out your next campaign.
You can try taking the one-time customer list and running a second campaign with a stronger offer, too.
Test out these audiences and offers and see which converts best.
Conclusion
The first (and arguably) hardest step in getting conversions is getting traffic to your site.
It can take lots of SEO and content marketing work to get people to your page.
Not to mention the money spent on PPC.
But even after you get those visitors, your job isn't done.
In fact, that's when the real work starts: getting them to convert.
People don't know that they want or need your product yet.
They haven't gone through the buyer's journey to the point where they are ready to convert.
So, how do you push them along a bit when they aren't ready?
Urgency and deadlines.
Create a fear of missing out that they simply can't turn down.
Start by using limited-timed remarketing offers to your website visitors. If they show interest in your products, remarket them with offers they can't refuse.
Consider placing expiring deals on your landing pages to create more urgency for a typical viewer.
Always be sure to email visitors deadline-based offers when they become a lead.
This can help you skip the buyer's journey and drive sales faster.
Using exit-intent offers can help you capture leads, too.
Consider using scarcity as a deadline format if you want to generate fear of missing out.
Lastly, upsell your products to your best customers with a stiff deadline.
Implementing deadlines to drive urgency will undoubtedly increase the actions that customers take on your site and will up your conversions.
What are your favorite ways to produce urgency and blow past conversion roadblocks?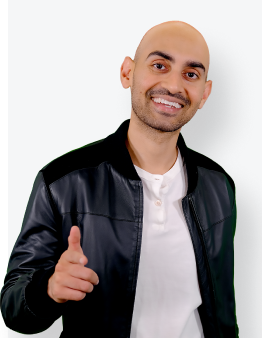 See How My Agency Can Drive More Traffic to Your Website
SEO - unlock more SEO traffic. See real results.
Content Marketing - our team creates epic content that will get shared, get links, and attract traffic.
Paid Media - effective paid strategies with clear ROI.
Are You Using Google Ads? Try Our FREE Ads Grader!
Stop wasting money and unlock the hidden potential of your advertising.
Discover the power of intentional advertising.
Reach your ideal target audience.
Maximize ad spend efficiency.