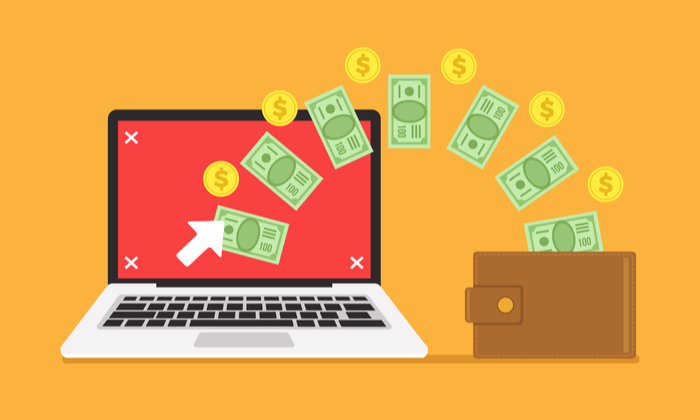 Holiday shopping season is quickly approaching, so now is a great time to start thinking of ways to attract shoppers to your online store and increase e-commerce conversions during the holiday season.
Since 2020, e-commerce seasonal holiday sales in the United States have amounted to nearly 186 billion dollars, with most spending occurring on Cyber Monday.
It can be challenging to convince customers to choose you over a competitor, even with promotions like free shipping, free returns, limited-time sales, and flash deals. If you are looking to increase your e-commerce conversions during the holidays, then follow these helpful tips.
1. Use Ad Retargeting
Ad retargeting is a paid ad strategy that targets audiences who have previously visited your website. Many customers who visit your site for the first time will leave without making a purchase. Ad retargeting helps you bring them back to complete their purchase.
Using retargeted ads during the holidays is a good way to help lower your abandoned cart rates. To convince your shoppers to come back and complete their purchase, consider offering something extra with time sensitivity.
For example, "Come back to complete your purchase and we get 10 percent off your total order!" or consider adding free shipping.
The average click-through rate for display ads is 0.07 percent, while the average click-through for retargeted ads is 0.7 percent. That's a 10x click-through rate!
2. Optimize Your Checkout Process
If you want more conversions, you need to make it easy to buy.
Consider creating unique sections for specific segments of buyers. Clicking on a single category page that says "Popular for X," "Popular for Mom," or "Popular for Children" will make the shopping process easier and reduce decision fatigue.
You can take it a step further and recommend "Products for Children Who Love Video Games" or "Products for First Time Musicians".
Fixing page loading times is another important way to optimize the checkout process. Customers are stressed during the holidays. According to Retail Systems Research, 52 percent of online shoppers say they get frustrated when the website has slow loading times.
They also found that 90 percent of shoppers leave a website if it takes too long to load. When a website loads too slowly, shoppers are 57 percent more likely to shop with a similar retailer, 41 percent more likely to purchase from Amazon, and 21 percent more likely to never return to the site.
Load times should be below 2.2 seconds, or the shopper will likely begin to get frustrated. Shopify offers a detailed checklist to improve the speed of your e-commerce store.
3. Create Bundled Promotions
Customers want value. When you focus on delivering that value, you can push them over a line to win a conversion. Bundling products during the holiday season can keep customers interested and persuade them to make a purchase.
Bundling products that are often purchased together is a great way to increase AOV, increase e-commerce conversion rates, and increase customer lifetime value.
4. Offer Fast Shipping
Shipping is a deciding factor for customers during the holidays. The cost of shipping and delivery times are one of the largest reasons customers abandon their carts. According to Baymard, 49 percent of customers abandon their carts because the cost is too high and 19 percent abandon their carts because delivery is too slow.
Many customers expect low cost or free delivery, but fast delivery is now high in demand. Amazon is a great example of fast delivery. With Amazon Now's Prime delivery service, customers can expect delivery within one hour or less of ordering.
Offering fast shipping, especially during the holiday season, can be more intriguing than free shipping for some customers. When they receive their product quickly, they are likely to return to your site. They might even spread the word to their family or friends.
5. Offer Free Shipping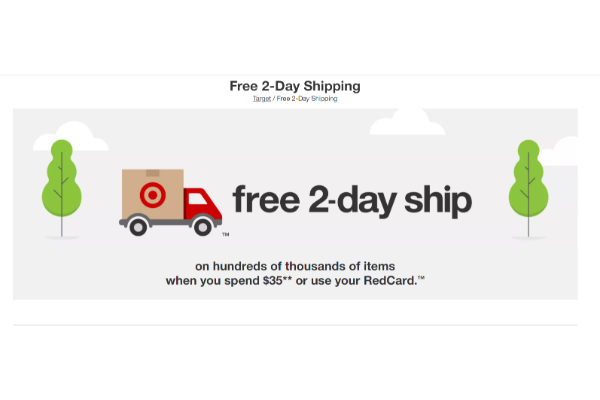 Free shipping is a great way to increase e-commerce conversions during the holidays. Some customers don't care if they receive fast shipping, they just don't want to pay for it. They are already spending a ton of money doing their holiday shopping, so offering free shipping is a good way to keep customers happy—and on your website.
According to Invespcro, 93 percent of shoppers purchase more when a site offers free shipping, and 58 percent of shoppers add more to their carts if orders qualify for free shipping.
If you notice a high abandonment rate, send emails to remind them to complete their purchase and offer free shipping. Better yet, consider offering free shipping for orders over a certain amount. This can help increase order value, as well.
6. Offer Gift Wrapping
Every year, consumers spend $5+ billion on gift wrap and related accessories in the United States. Gift wrapping is a great way to add value to your product. For most customers, it is all about convenience, because they don't have to waste their time.
It's also ideal for users buying items to ship to friends or family across the country.
Gift wrapping can be a bonus in retargeting ads to give people a little push to return to your site. Gift wrapping can actually increase the total order value, because they'll be more likely to stay on the site and find other items to buy.
Gift wrapping can also be a marketing opportunity. Consider using branded gift wrap as a way to market your business during the holiday season.
7. Personalize Content Delivery
It is no surprise that customers like to feel engaged with the brands they interact with. Personalized content delivery through email is a great way to draw them in and grab their attention. Email marketing tools like MailChimp, provide a variety of ways to personalize content.
For example, you can customize subject lines, tailor promotions to your customer's habits by sending them emails about products they recently viewed, or send content that pertains to products they did or didn't purchase. Segmenting your audience can help you send only the most relevant offers, which is ideal when email inboxes are overflowing.
Custom email marketing campaigns allow you to see insights and information on campaign performance, which can be especially helpful during the holidays when you know your customers are more likely to buy. Use the results from the campaign to make adjustments and improve your campaign results.
8. Create a Sense of Urgency
Shoppers are often stressed during the holidays. They want to get the best deals as quickly as possible before the sale ends or before the store runs out of what they are looking for. You can use this to drive e-commerce conversions during the holidays.
A sense of urgency causes shoppers to act quickly. For example, limited-time offers, countdown timers, and low stock indicators (through Optimonk or Optinmonster) can convince users to click add to cart. According to BetaBait, about 90 percent of impulse purchases are made when items are on sale, so it's an easy way to generate sales.
9. Offer Buy Now, Pay Later (BNPL) Options
BNPL is a digital version of installment plans of the past. It allows shoppers to split large purchases into payments over several months. Gen Zers in the United States using BNPL have increased from six percent in 2019 to 36 percent in 2021. The use of BNPL in Millenials has more than doubled since 2019 to 41 percent. The use of BNPL in Gen Xers has more than tripled and even Boomers are starting to use it.
When holiday shopping, purchases tend to be expensive, and offering BNPL is a great way to ensure users convert—even if items are outside of their current budget.
It's not just about convincing users to overspend, either. Many consumers prefer BNPL even if they have the cast because of its flexibility during economic ups and downs.
To get started with BNPL, select a BNPL provider you trust (PayPal, Affirm, Klarna) and make sure to highlight it on your home page and check out page.
10. Optimize Page Speed
According to Akmai, 40 percent of consumers won't wait longer than three seconds before they decide to leave a website. It is important to ensure your website is loading quicker than three seconds to keep customers on your website.
Page speed isn't just about creating a better user experience; it's also good for your search rankings.
To improve the speed of your website and keep your e-commerce conversion funnel smooth, use Google's page speed insights to get an overview of the speed of your website and identify the issues you need to resolve.
Use Google's PageSpeed Insight tool to see where your site stands and get tips for improving.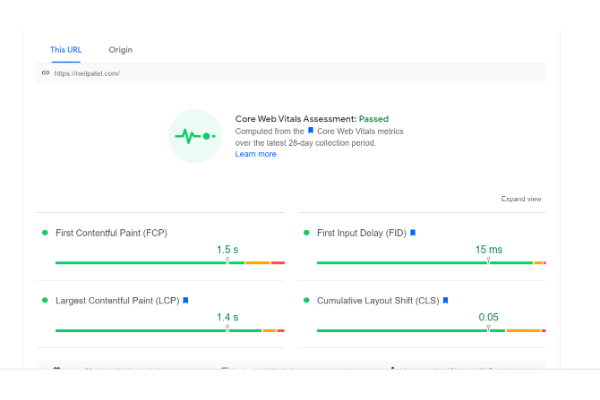 Consider using a CDN to reduce the load times on your page, use compression software to minimize the size of data sent to the browser, and utilize caching and in-memory technology for any unnecessary access to the database.
11. Integrate Social Media Reviews to Your Site
Social integration is great for sharing content and engaging fans, but it can also get products in front of customers while building trust. Social proof can build up trust amongst your customers when they see positive feedback and conversations related to your brand or product.
According to Business News Daily, 92 percent of people trust recommendations from friends or family above all forms of advertising when making a purchase.
This is where e-commerce plugins like Yotpo can help. User reviews and integration of social channels such as Instagram bring user-generated content directly into your product pages—and this can drive trust and sales.
12. Offer Free and Easy Returns
Offering free returns helps increase conversion rates because your customers feel more confident spending money. According to Power Reviews, 76 percent of customers consider free returns an important factor when shopping. A lot of holiday shoppers need this trust signal in order to make a purchase.
Since shoppers are buying gifts for other people during the holiday season, they want to know that purchases from your online store can be easily exchanged or returned without a fee.
Frequently Asked Questions About E-Commerce Conversions
What is a good e-commerce conversion rate?
Average e-commerce conversion rates are between one and two percent. Even if you're doing everything right, you can expect to make a sale around two percent of the time.
Jow are e-commerce conversion rates calculated?
The conversion rate is the number of conversions divided by the total number of visitors. If an e-commerce website receives 200 visitors in 1 month and receives 100 sales, the conversion rate would be 100 divided by 200, or 50 percent.
What are sales conversions?
Sales conversion rates measure the effectiveness of your sales team at converting leads into new customers. If marketing is able to generate 100 leads for sales, and when working with those leads sales is able to get 10 new customers. This is a conversion rate of 10 percent.
How do I get more conversions in e-commerce?
Consider adding testimonials, removing unnecessary form fields, strengthening your CTA copy, adding a third-party sign up service, removing distractions, and optimizing your product listing pages.
How to Increase E-Commerce Conversions: Conclusion
To improve your e-commerce conversions during the holidays, prioritize a smooth checkout process and fast and free shipping. Those are some of the most critical factors shoppers consider.
Staying on top of online consumer trends can also help your e-commerce store generate enough traffic to convert your shoppers into long-term customers.
It's not always easy, though. If you want help driving conversions, reach out to our team. We'll be happy to review your current strategy and help you reach your holiday marketing goals.
What steps will you take to increase your holiday conversions this year?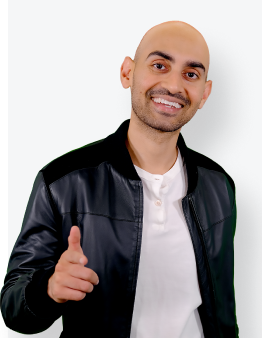 See How My Agency Can Drive More Traffic to Your Website
SEO - unlock more SEO traffic. See real results.
Content Marketing - our team creates epic content that will get shared, get links, and attract traffic.
Paid Media - effective paid strategies with clear ROI.