You may think that you need more organic lead generation.
After all, who doesn't want more targeted users to visit their site from Google? But, shockingly, you might need something else.
It happened to me.
When I started digital marketing and lead generation, I thought that the moment I generated a lot of traffic to my blogs and a huge group of email subscribers for my list, all my worries would vanish.
But I was wrong.
Lead generation is important — but it's only one piece of the puzzle.
The real magic happens when you lead nurturing reaches those people. Don't send people to your copy and cross your fingers, hoping for a sale. That strategy doesn't work.
According to MarketingSherpa, "61% of B2B marketers send all lead generation directly to sales; however, only 27% of those leads will be qualified."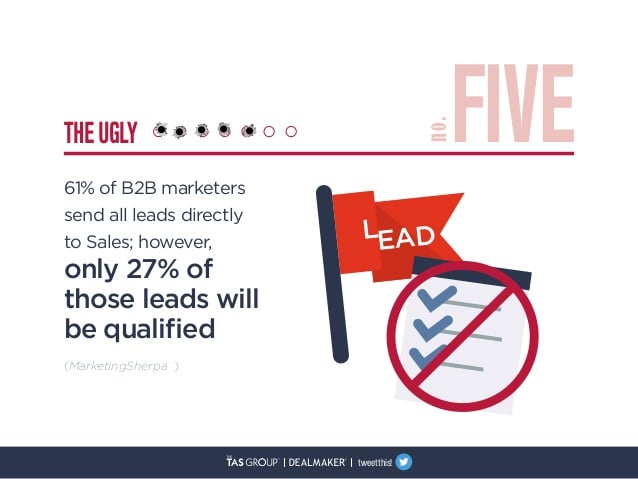 Ideally, you want to send your organic lead generation into a high-converting sales funnel and start the lead nurturing process.
The word "nurture" means to care for and protect someone or something while they're growing. When you pursue lead nurturing, you'll improve the conversions of your lead generation.
Lead nurturing is crucial.
It doesn't matter how you acquire those lead nurturing opportunities. Whether it's through social media, search or word of mouth, you need to step out of your comfort zone and provide for, care for, take care of and attend to your lead nurturing efforts.
Why is it so important? Well, B2B studies consistently show that 30 – 50% of leads are not ready to buy.
So, how do you go about lead nurturing from organic results (e.g., Google, Bing, Yahoo!)?
Let me show you the 4 simple and powerful steps that always work: 
1. Audit your leads and conversion ratios.
The first step in the 4-step process for lead nurturing your organic lead generation efforts is to study your current organic traffic levels and conversion rate.
Yes, data from Conductor shows that SEO has the best lead generation close percentage of all available channels, but that can only happen when you efficiently manage your lead nurturing efforts.
Before you begin the process of lead nurturing your search leads from a landing page onwards, here are two simple questions you should answer:
What's the ratio of my organic search and social media traffic to my lead generation conversion rate?

Do they match up?
If you're generating an average of 250 organic users to your landing pages, how many of these people do you turn into a qualified lead generation effort?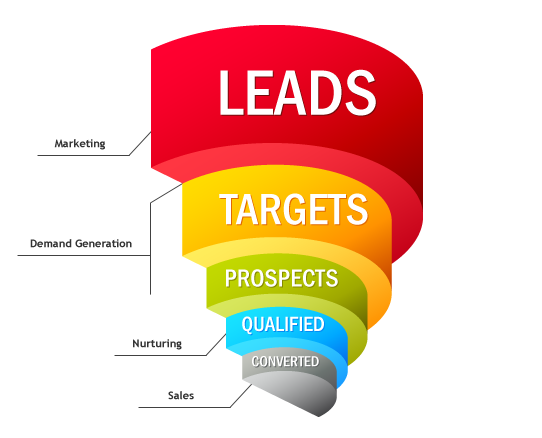 Don't be so obsessed with the amount of organic search and social media traffic that you send to your content pages. Instead, get passionate about lead generation and turning these people into customers.
On the other hand, if you're generating a lot of organic search and social media traffic to your site and these people actually opt-in to your email list, but you're not converting them into customers at the bottom of the funnel (BOFU), then, you've got a different problem: A leaky marketing funnel.
That happens when you fail to manage your lead nurturing opportunities effectively.
That's why I recommend that you begin with matching up your current organic lead generation with conversion rates.
It's actually pretty easy to achieve organic lead generation. Even if you're not ranking highly in Google, you can get a guest post published on a trustworthy high-domain authority blog and quickly enjoy top organic rankings.
For example, as a columnist, I published a guest article on searchenginejournal.com. That article is currently ranked at #2 in Google results for its key phrase and continues to send new lead generation opportunities to my business.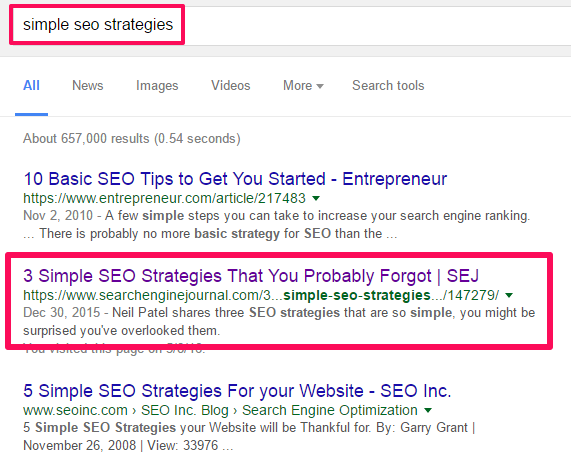 2. Segment your leads based on their journey.
Have you segmented your lead generation efforts?
For a quick start, you can begin the process of lead segmentation by mapping out their demographic data, persona and behavior.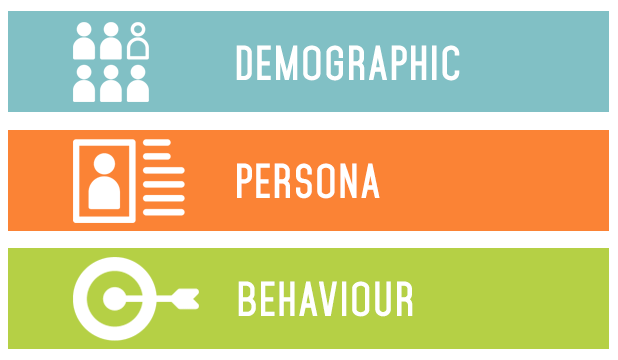 Why should you segment your lead generation es? Well, here's how Eric Leake summarizes it:
Segmenting your leads allows you to measure your efforts with greater accuracy and, if exploited, will result in increased sales for your business.
In spite of all of the cutting-edge social media and mobile technologies, good old email remains one of the most effective lead nurturing techniques and converts leads into buyers.
One of the easiest ways to increase email engagement is through segmenting and targeting potential customers from your lead generation results. 
Recent data from Lyris Annual Email Optimizer Report shows that "39% of marketers who segmented their email lists experienced higher open rates."
Your leads aren't all the same. Don't assume that since you're in the business of helping people increase sales, all of your organic leads are also focused on increasing sales.
Even if the majority would like to get more sales, they can be facing different hurdles. Of course, if you claim to know how to get more sales, then you should also be experienced at removing sales objections.
Segmentation of lead generation / email is critical. According to the MarketingSherpa 2012 Email Marketing Benchmark Report, 32% of marketers agreed that segmenting their email leads would be one of their organization's top objectives in the following 12 months.
Johnny Cupcakes, a clothing retailer, increased revenue by 141% per campaign after they segmented their lead generation results.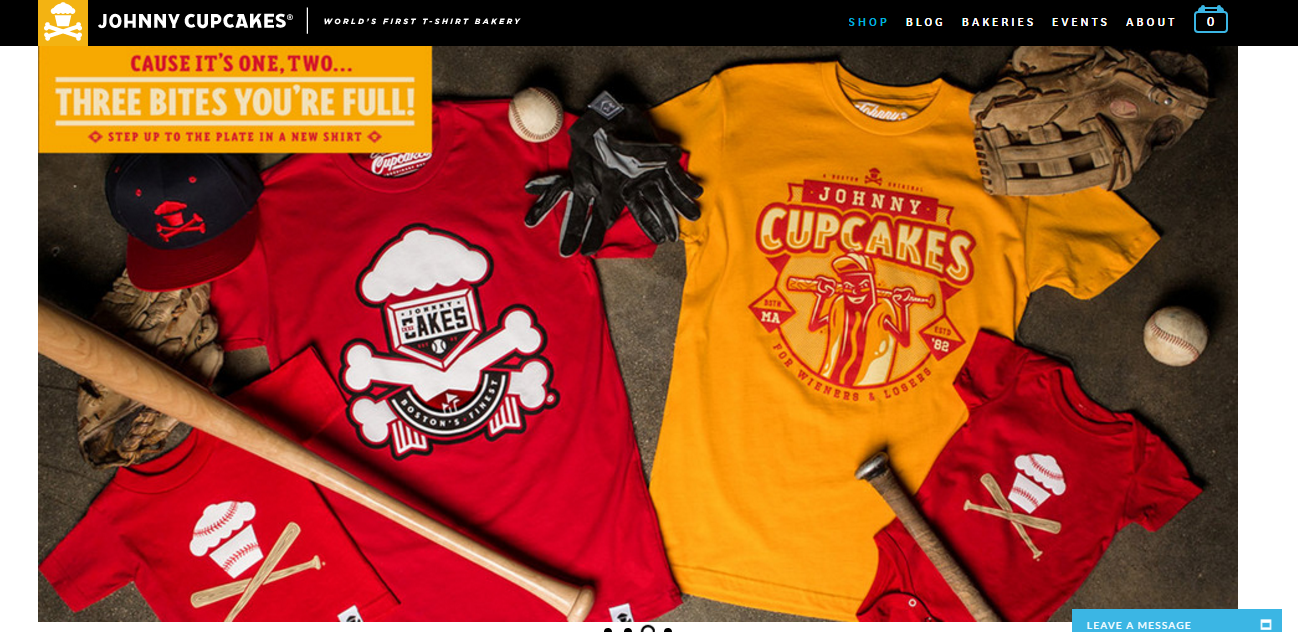 Generally, segmenting a lead generation audience is difficult if you don't have a contact list. On the other hand, segmenting your lead generation audience is pretty easy if you use an autoresponder solution, like Aweber, MailChimp or ConvertKit.
Leads are potential customers who are already subscribed to your email list.
One of the challenges you'll experience will be related to proper targeting. In other words, how do you target different people, based on their specific needs and expectations?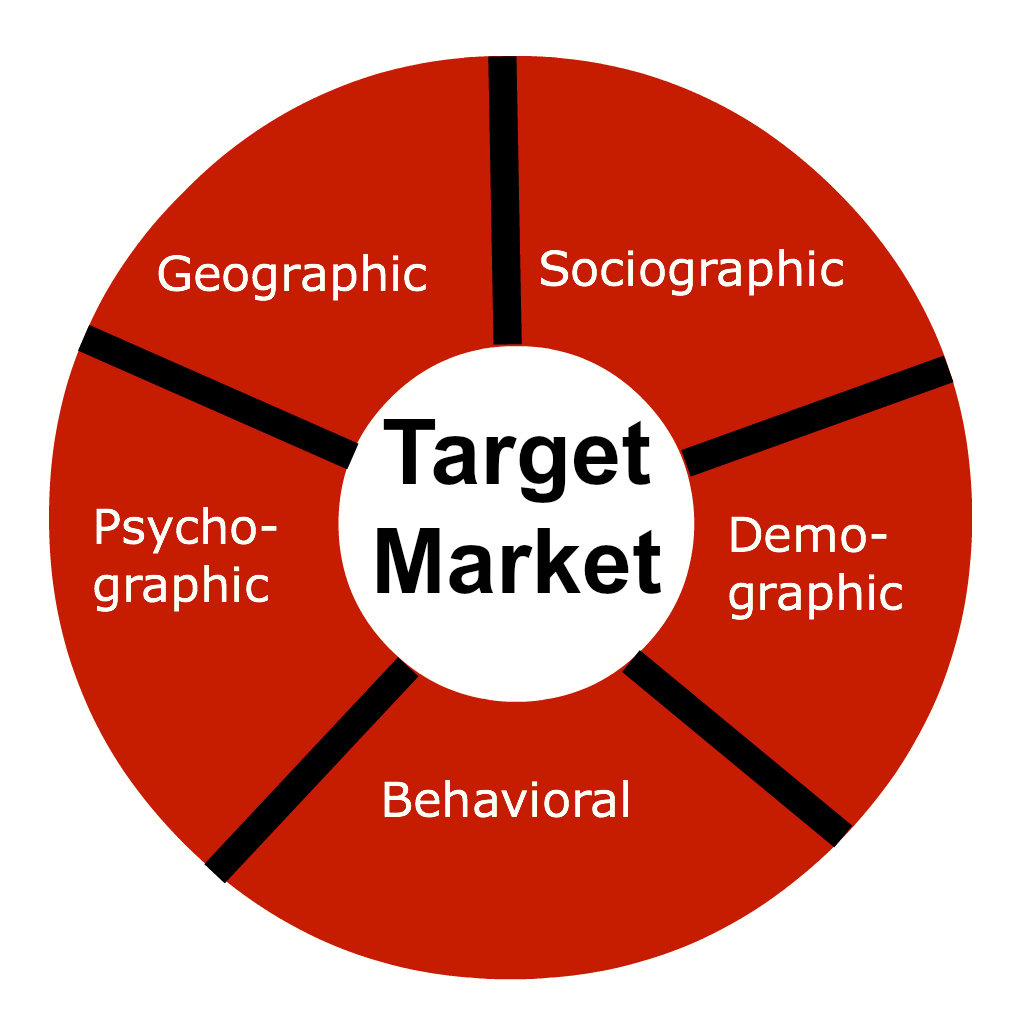 Since these lead generation results are coming from search engines, it means that they're not really well defined. It's your responsibility to build relationships with them and elevate their trust levels.
Before you segment your lead generation customer set, you also have to determine where they are on the customer journey.
The customer journey usually tells the story of the customer's experience, from the point of entry at the top of the marketing funnel, to when they became aware of your offer and further to the bottom of the funnel, after you've nurtured and convinced them to stay with your brand.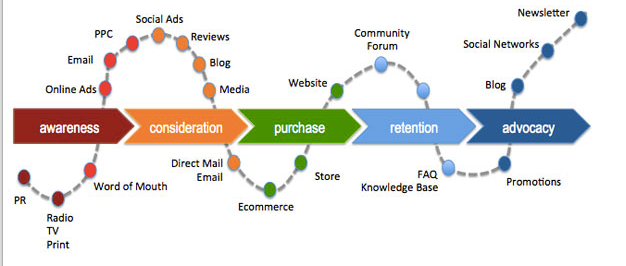 Most leads aren't ready to buy yet at the lead generation stage. And, sadly, if you send the right content to the wrong leads (this happens when you neglect segmentation in your lead generation), your sales will tank.
That's why it's very easy to do lead nurturing in defined segments. According to Forrester Research, "companies that excel at lead nurturing generate 50% more sales-ready leads at 33% lower cost."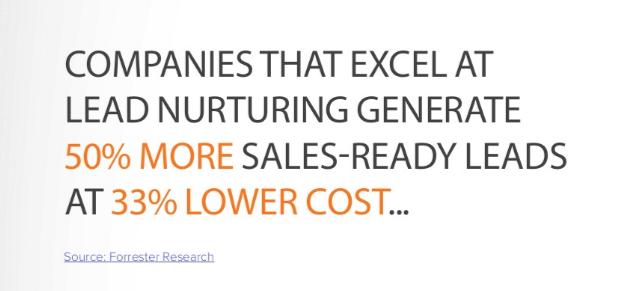 To learn more about segmentation in lead generation, and how to do it, see the resource guides below:
3. Run a 7-day lead nurturing educational program.
Here's the diagram of a typical lead nurturing program:
A 7-day lead nurturing program that's focused on educating your leads can help you get more customers.
If you've never tried delivering a lead generation program, it's high time you give it a shot. Brands and B2C marketers who embraced this strategy have some amazing success stories.
For one, Christine Elliot, the director of content strategy and digital marketing at Crowe Horwath, ran the company's first-ever B2B lead nurturing program and saw a 133% ROI.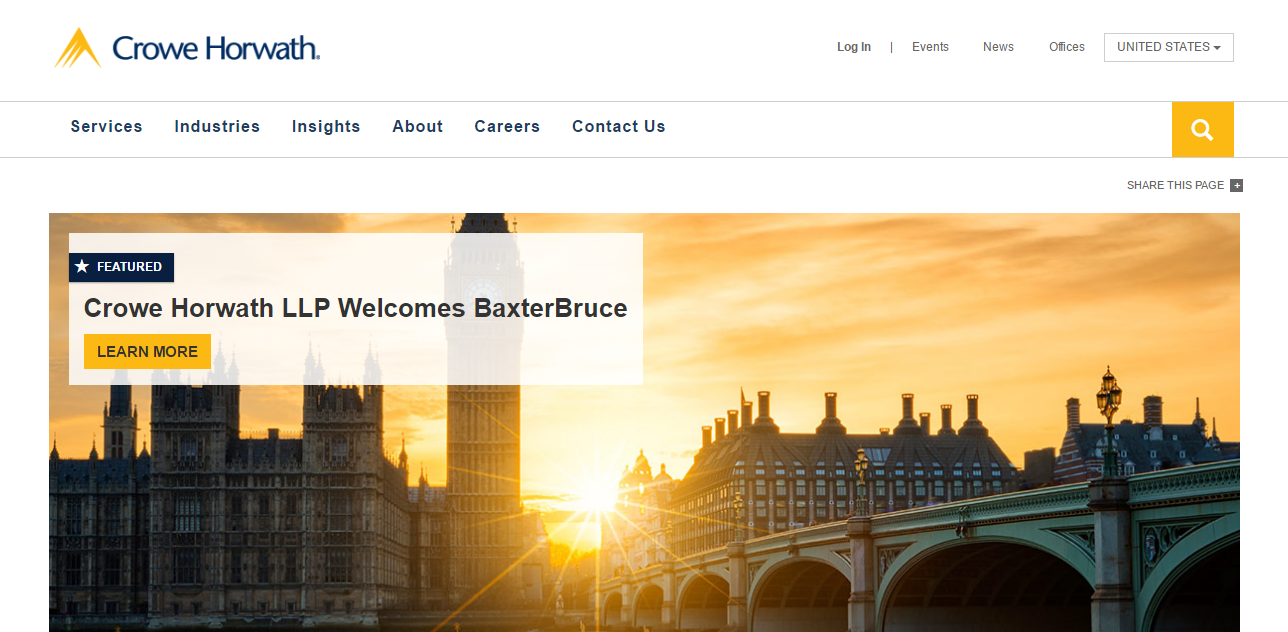 Other smart marketers also use the strategy in their marketing funnels. Oli Gardner, co-founder of Unbounce, offers a 7-day lead generation landing page course. And, it's free.
Often times, when you get your lead generation results from search, you might not be able to gauge users with commercial intent versus those with only an information-gathering purpose.
You already know that user intent is the backbone of the new SEO. The old way of doing search engine optimization boils down to 3 steps:
Research and pick a profitable keyword

Add the keyword to your headline, meta tags and body

Create content around the keyword.
However, this 3-step strategy no longer works on its own. Of course, keyword research is still important and always will be, but Google and its users are more concerned about the intent behind each search.
In other words: Why did people search for "quick weight loss diet?" as opposed to some other weight-loss-related term?
Lead nurturing programs are powerful ways to engage the people you attract from your lead generation and build trust with them. But, if the sole purpose isn't education, then you'll have a difficult time convincing them.
That's why I always recommend a 7-day lead nurturing educational program.
In a nutshell, before you even get a single lead into your marketing funnel, you'll need to develop educational content which you'll send to your leads through an autoresponder series over the course of a week.
Copyblogger is a great example of a content marketing company that creates educational content for its new and existing users. Take a look at the number of social media shares their latest post garnered:
So, how does the lead nurturing program strategy work?
Once a lead signs up for your list, don't send any promotional content in the first seven emails. Just focus on sending content that will educate your leads about lead generation. Ask questions and wait for feedback.
If you do a great job at helping people within that 7-day period, your leads will trust you by day 8.
So, why a 7-day lead nurturing course/program and not a 30- or 45-day email course about lead generation? Well, it's because of the "rule of 7." Here's how Jim Domanski, President of Teleconcept Consulting defines it: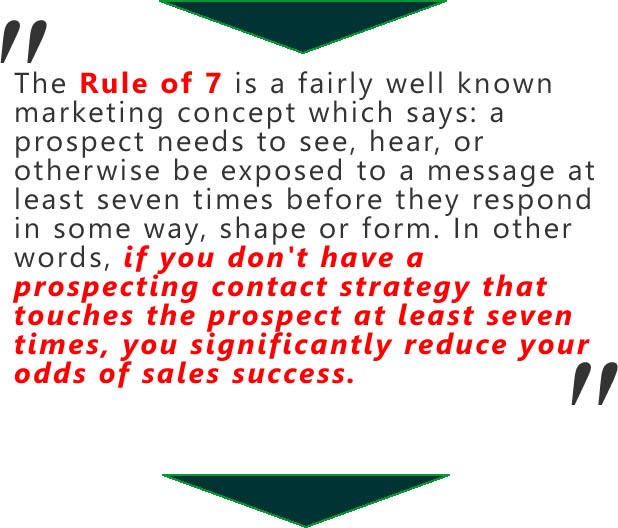 So, a 7-day email course that's well-designed and packed with value gives you those seven points of contact without wasting effort or time.
When strategically delivered, such a lead generation program will give you better lead nurturing results than a 30-day lead generation course — a course that long could bore your organic leads.
Ideally, your 7-day lead nurturing education program, which you'll deliver as an email course, should start the moment search users subscribe to your email list.
Schedule your follow up emails, packed with value, so that once they opt-in, they'll receive the first email about lead generation tactics within a few minutes or, at most, one hour  — the faster, the better.
According to InsideSales, "if you follow up with web leads within 5 minutes, you're 9 times more likely to convert them."
Delay can be costly, especially for organic lead nurturing. 
Therefore, start immediately, because they're ready to learn. I know that, because these people took the time to type their email addresses into your opt-in form and click the CTA button.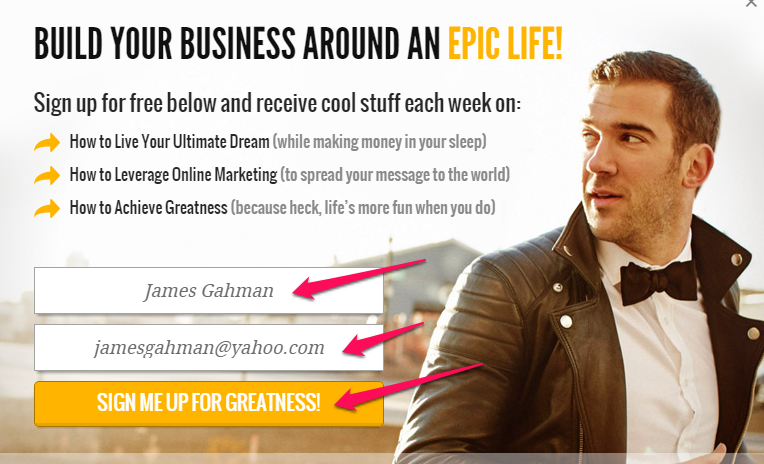 4. Prove your authority by improving your organic search results.
Email marketing is powerful. The conversion rate is great, too. But, have you proven your authority yet? How persuasive are your listings in search results?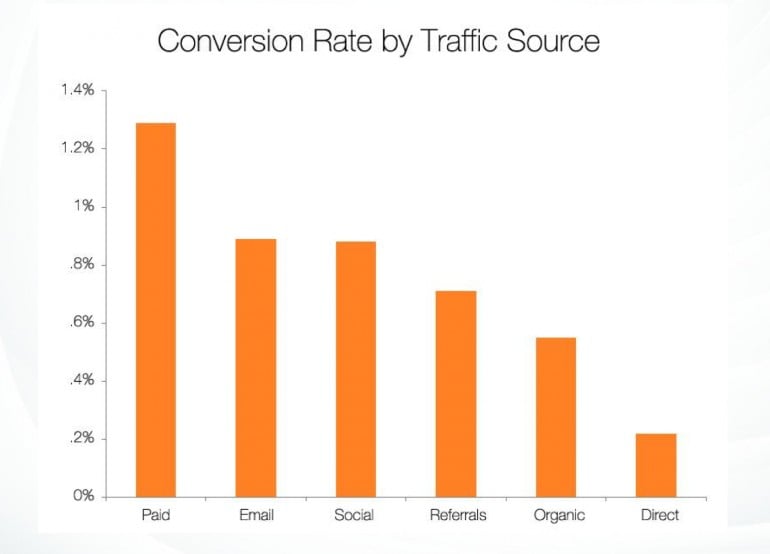 Are your search rankings sustainable?
Sure, I can sing the praises of email marketing all day, but the truth is that email is never the source. It's only a medium of communication between you and the people you lure in from your lead generation efforts.
One of the things that you must do is to prove that you're an authority in your field. Search users are looking for authoritative sources.
When you're viewed as an authority, you'll find that it's very easy to convince people with your content.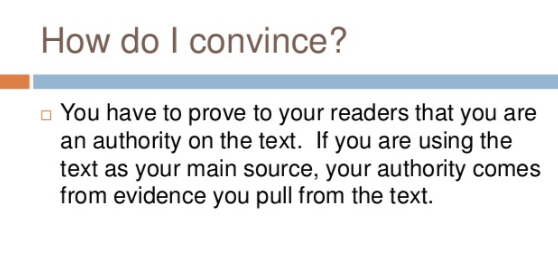 In fact, if they found out that your blog is only few weeks old, your organic visitors might not trust your attempts at lead generation or your recommendations.
The reason isn't hard to understand. People trust and buy from professionals. Why do you trust Seth Godin, Guy Kawasaki, Michael Hyatt, Jeff Goins, Rand Fishkin and so on?
There's only one reason. These folks are authorities. They're influencers who have built large and loyal fan bases.
In the digital marketing industry, authority matters. If you consistently create authority content, you'll become an authoritative voice, eventually. I built my authority by creating useful content and sharing everything for free.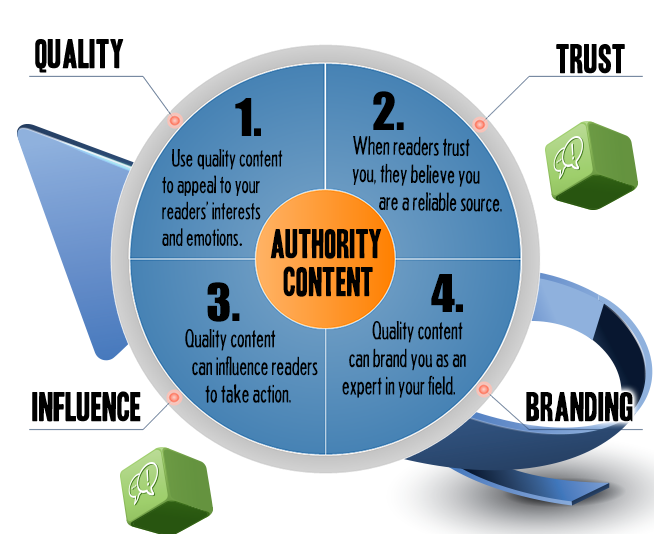 If your lead generation came from organic sources (e.g., Google), then it means that these same people will likely go back to the search engine to conduct related searches.
I know that you can relate with this. When you're searching for content related to the latest Google algorithm update, which SEO blogs do you look out for in the search results?
Probably Moz, Search Engine Land, Marketing Land, Search Engine Journal, Search Engine Watch, Matt Cutts, QuickSprout, Stone Temple, QuickSprout, Search Engine People, and the like — right (yeah, I know I listed Quicksprout twice.  I'm proud of it)?
To a large extent, if your content is highly useful, more people will share on social media, comment, like, cite, link to it and promote it. In turn, Google will reward you by sustaining or improving your rankings.
On the other hand, if your content is subpar, you may get a few signals here and there, but people aren't likely to link to it.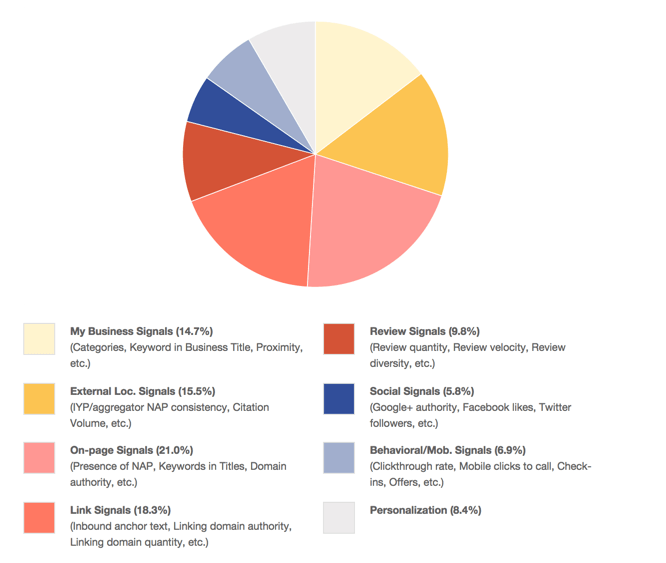 As a result, even if you ranked at #1 in Google last week, your page may not be on the first page next week.
And, this can hinder people from trusting you further.
Remember that trust isn't built and sustained in a day. It's a continuous process. If people trust you today, maybe because of your rankings, then do your best to sustain your rankings.
Here's how:
Conclusion
Search provides some of the most qualified lead generation ever.
If you're looking to build a loyal customer base, social media traffic may not suffice or give you the lead generation results that you want.
It's a different ball game when you run a Facebook pay per click ad campaign, or any social media ads for that matter.  This is because you're given the opportunity within such a social media strategy for lead generation to target your ideal customers.
For all of my blogs, search has been my #1 source of lead generation, but email has provided me with a lead nurturing tactic to target those groups. 
Social media is good for keeping open the lines of communication with the people you entice with your lead generation efforts, but the social media real engagement is built in the inbox.
Above all, learn to ask questions, listen more and respond faster to feedback from your organic lead generation. This is a great way to build an effective marketing funnel that makes money 24/7.
Which lead generation strategy do you use when lead nurturing the people pulled in from search engines?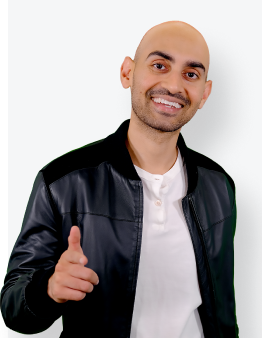 See How My Agency Can Drive More Traffic to Your Website
SEO - unlock more SEO traffic. See real results.
Content Marketing - our team creates epic content that will get shared, get links, and attract traffic.
Paid Media - effective paid strategies with clear ROI.
Are You Using Google Ads? Try Our FREE Ads Grader!
Stop wasting money and unlock the hidden potential of your advertising.
Discover the power of intentional advertising.
Reach your ideal target audience.
Maximize ad spend efficiency.